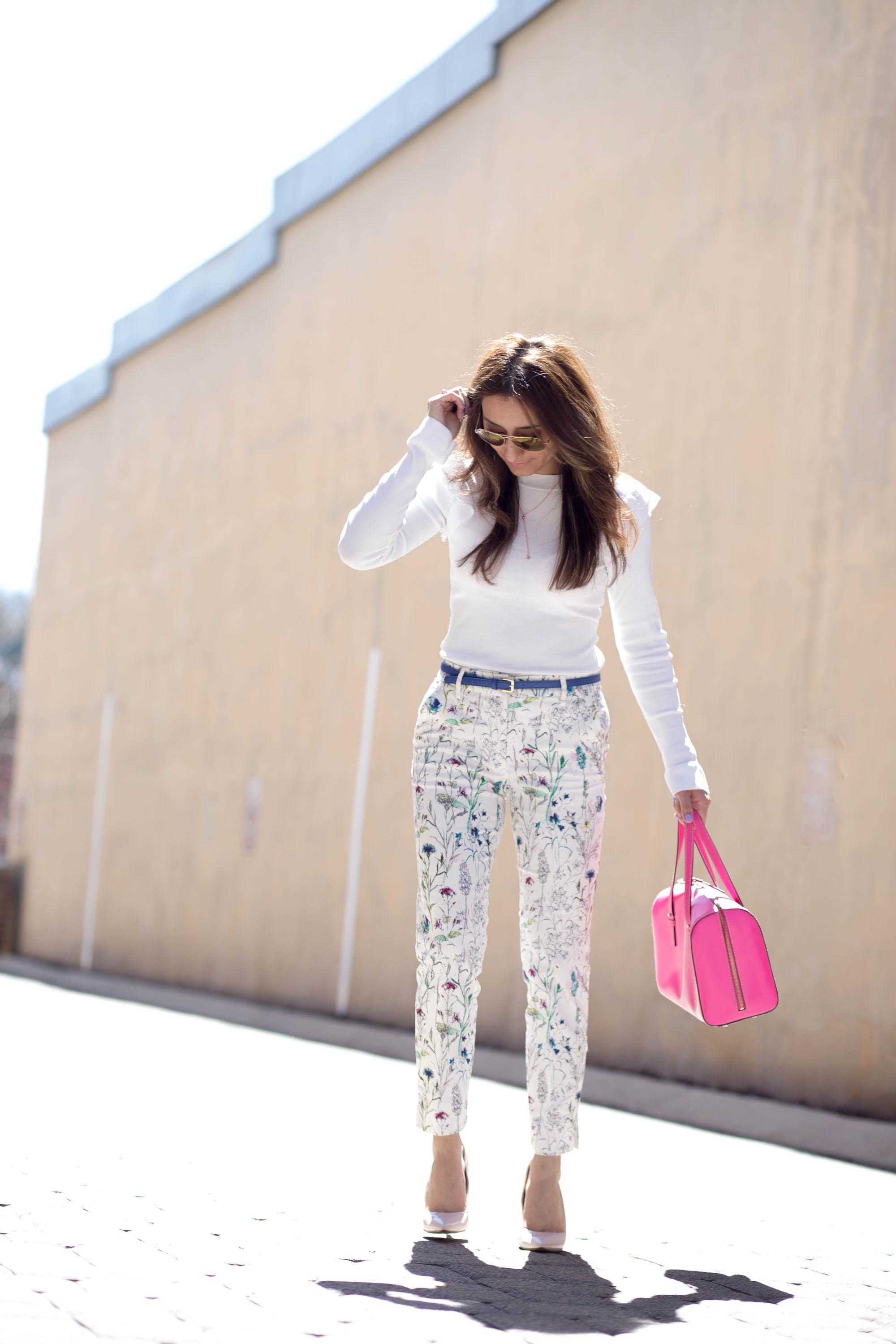 Happy Wednesday, lovely friends!
I've been told many times that April showers bring May flowers. However, I don't think that this year got the memo! We hardly got any rain this April. Instead, we've had rain almost every other day this May. So maybe, just for this year, we should go with May showers bring June flowers instead? What do you guys think? Haha.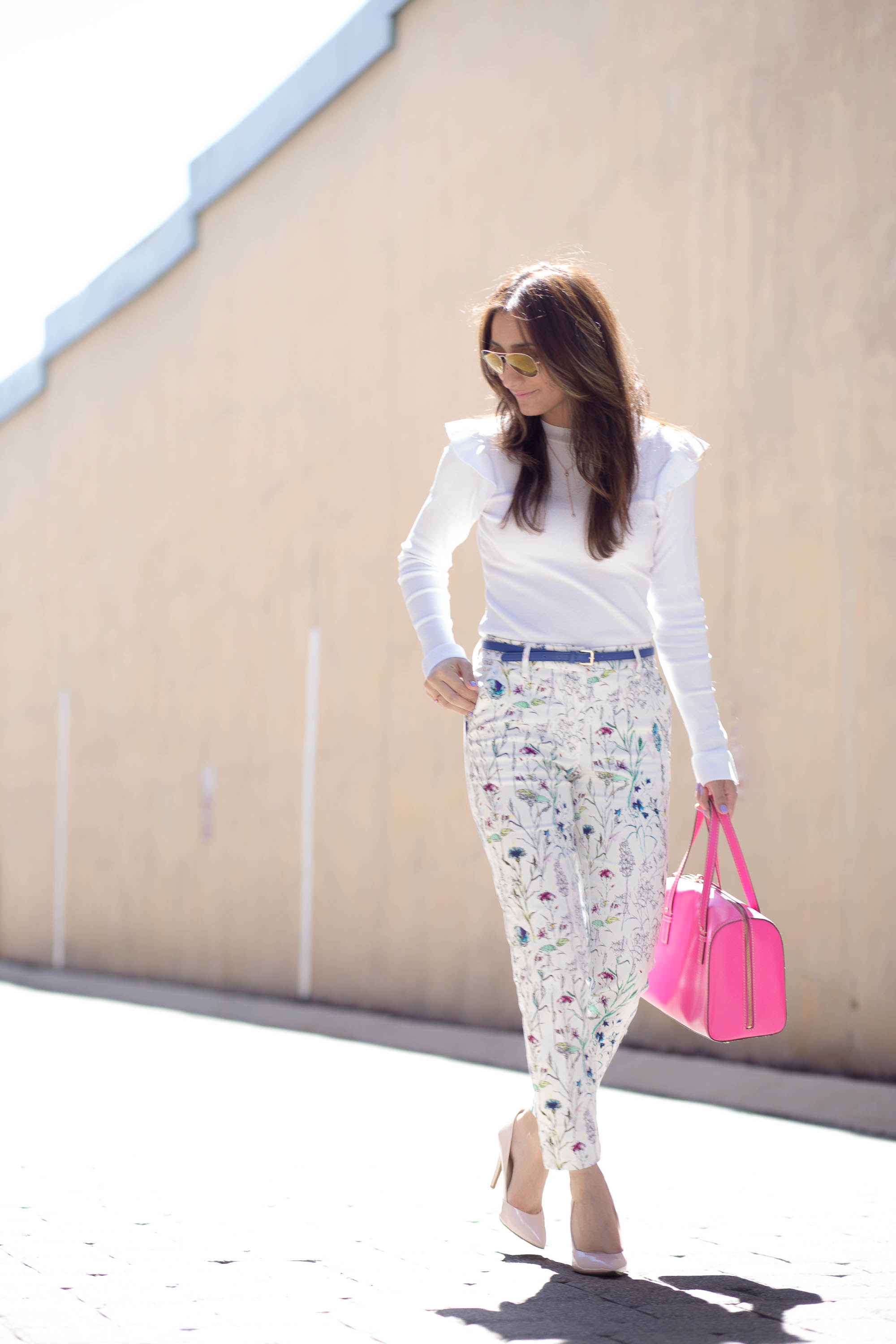 Today's outfit (if not obvious already) has totally been inspired by spring classics: light floral prints and pastel colors. You can never go wrong when you stick to classics, right? Year after year, these two are my favorite elements to incorporate into my spring wardrobe.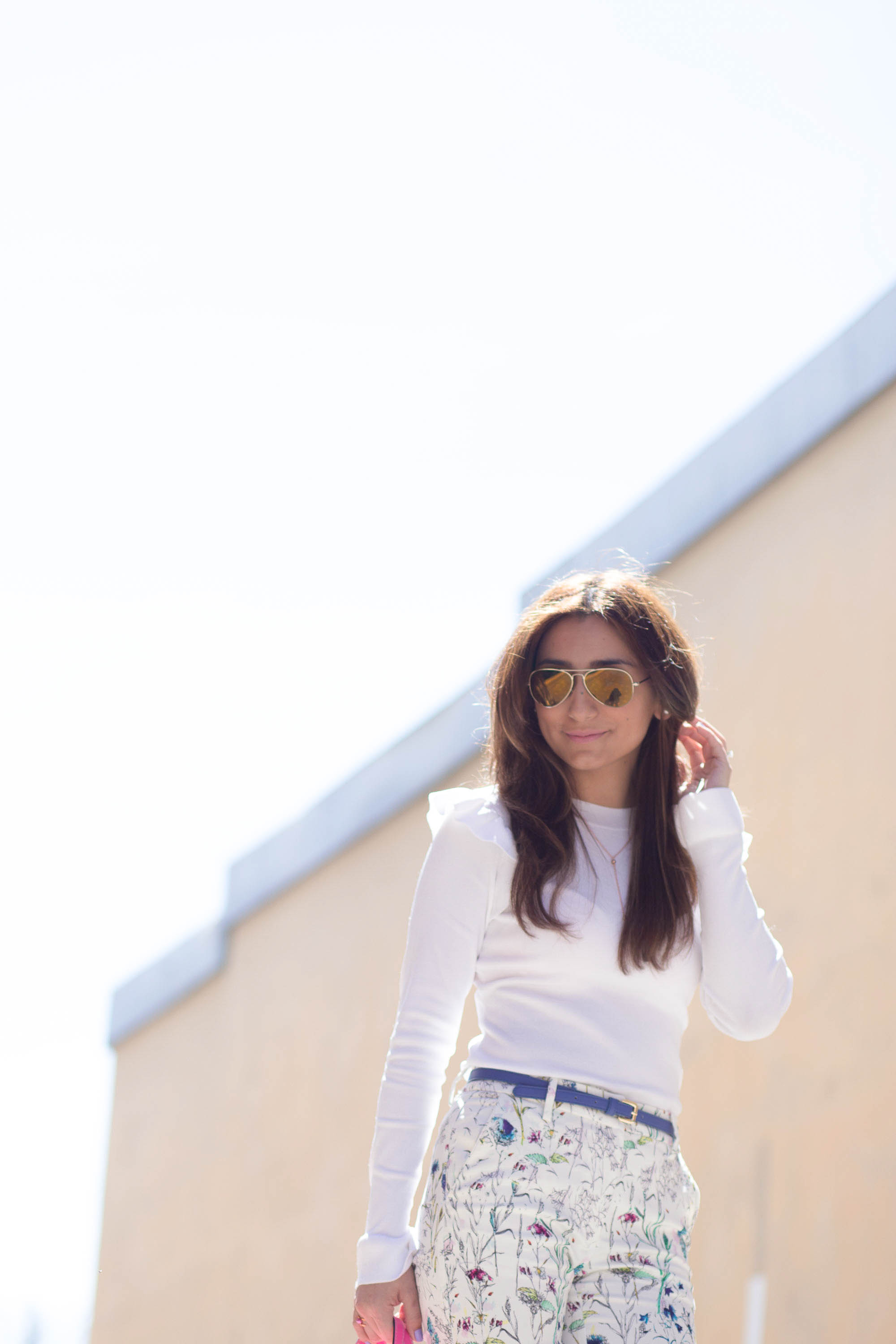 Truth be told, I don't normally shop the newest and/or "hottest" trends on the market. For reasons that I'll explain into detail later on a separate post, I prefer to buy things I know are classic wardrobe staples to assure that 1) I can use them in multiple seasons throughout the year and 2) I can use them in years to come. Having that said, this fabulous ruffled sweater and floral pants from H&M are an exception to my usual rule. Despite both of these items being super trendy right now, I chose them because I can see the potential of versatility for my general wardrobe.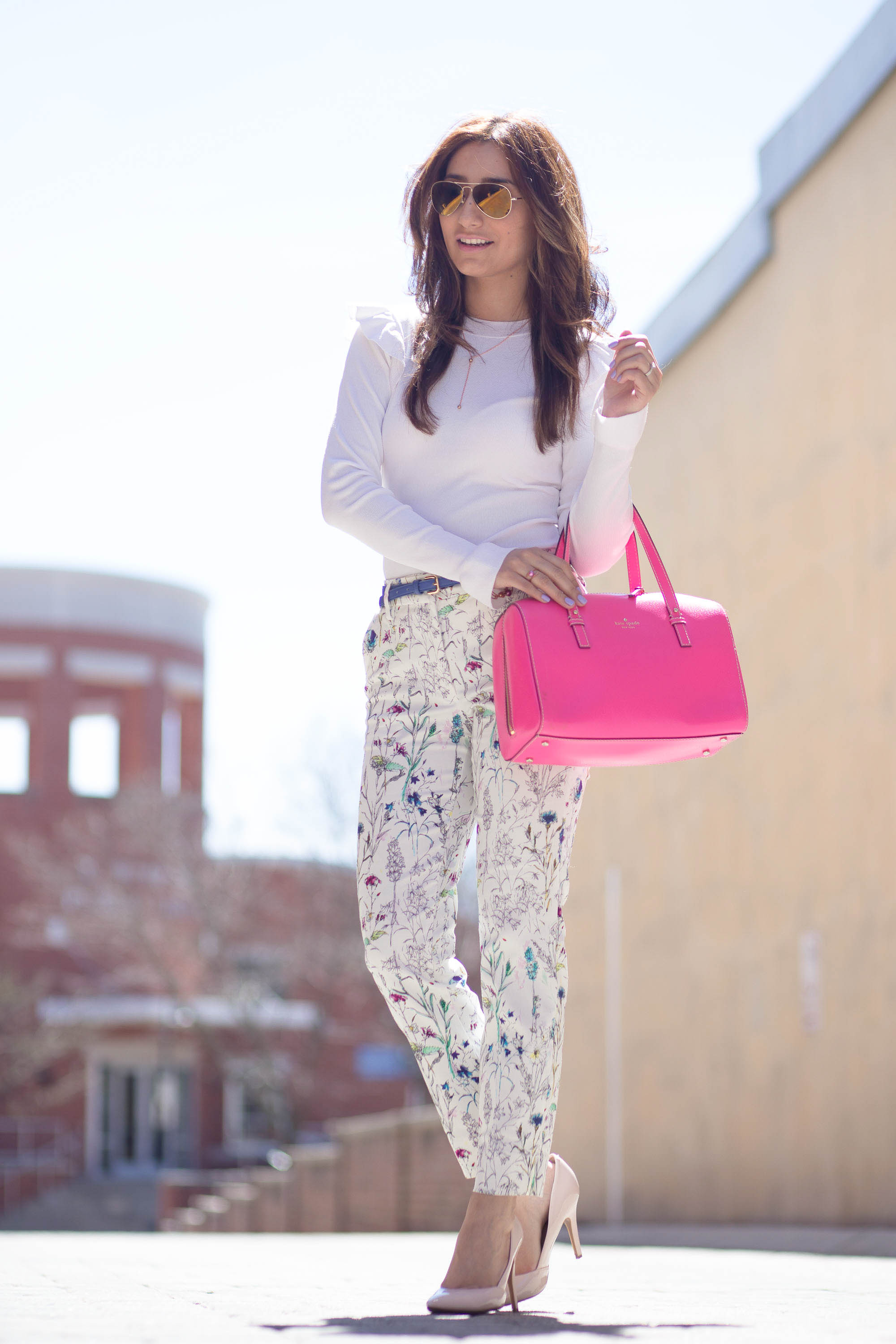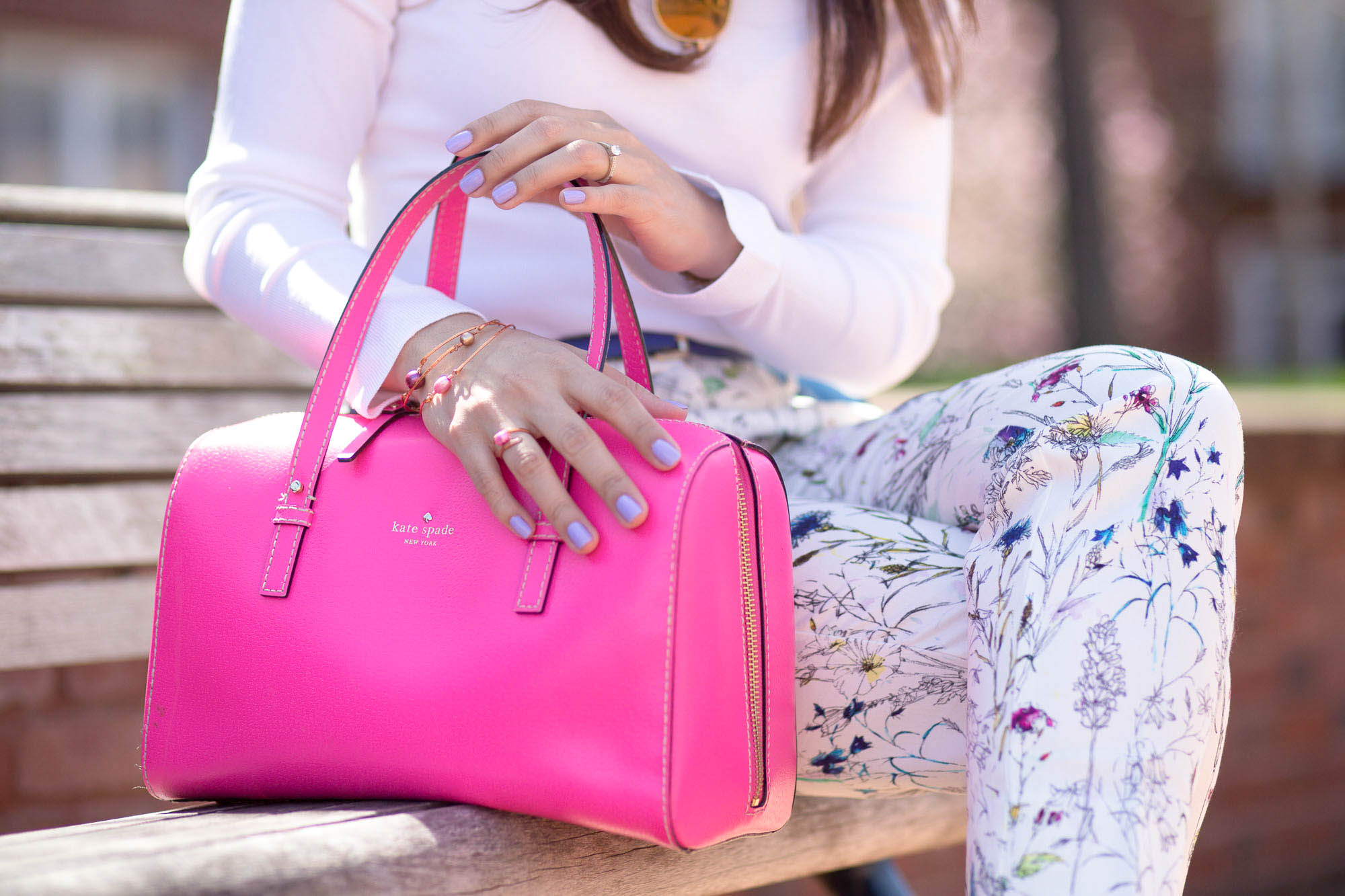 Accessorizing this outfit was rather fun. On my previous blog post 5 Easy Tips for Color Blocking I shared with you guys some of my approaches to fun and simple color blocking. Tip number 2 touches on the subject of fabric prints and how to use them as a guide to coordinate your accessories' color choices. I wanted to keep things on the soft end for this outfit so, I opted for blush color pumps and a only a touch of blue with my mini belt. The color of my bag is not necessarily soft however; I decided to incorporate it anyway because it came as nice contrast and took the outfit to whole different level.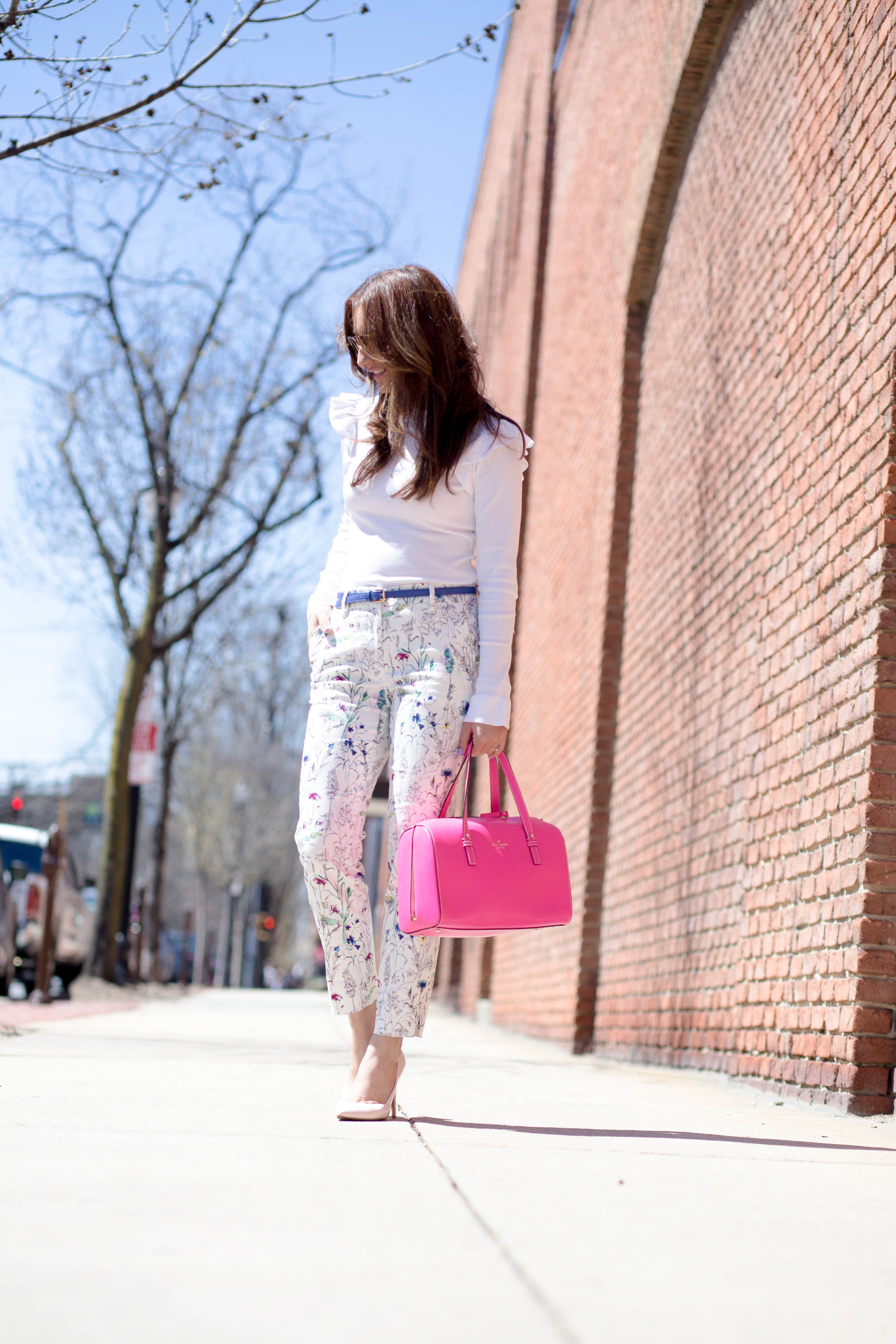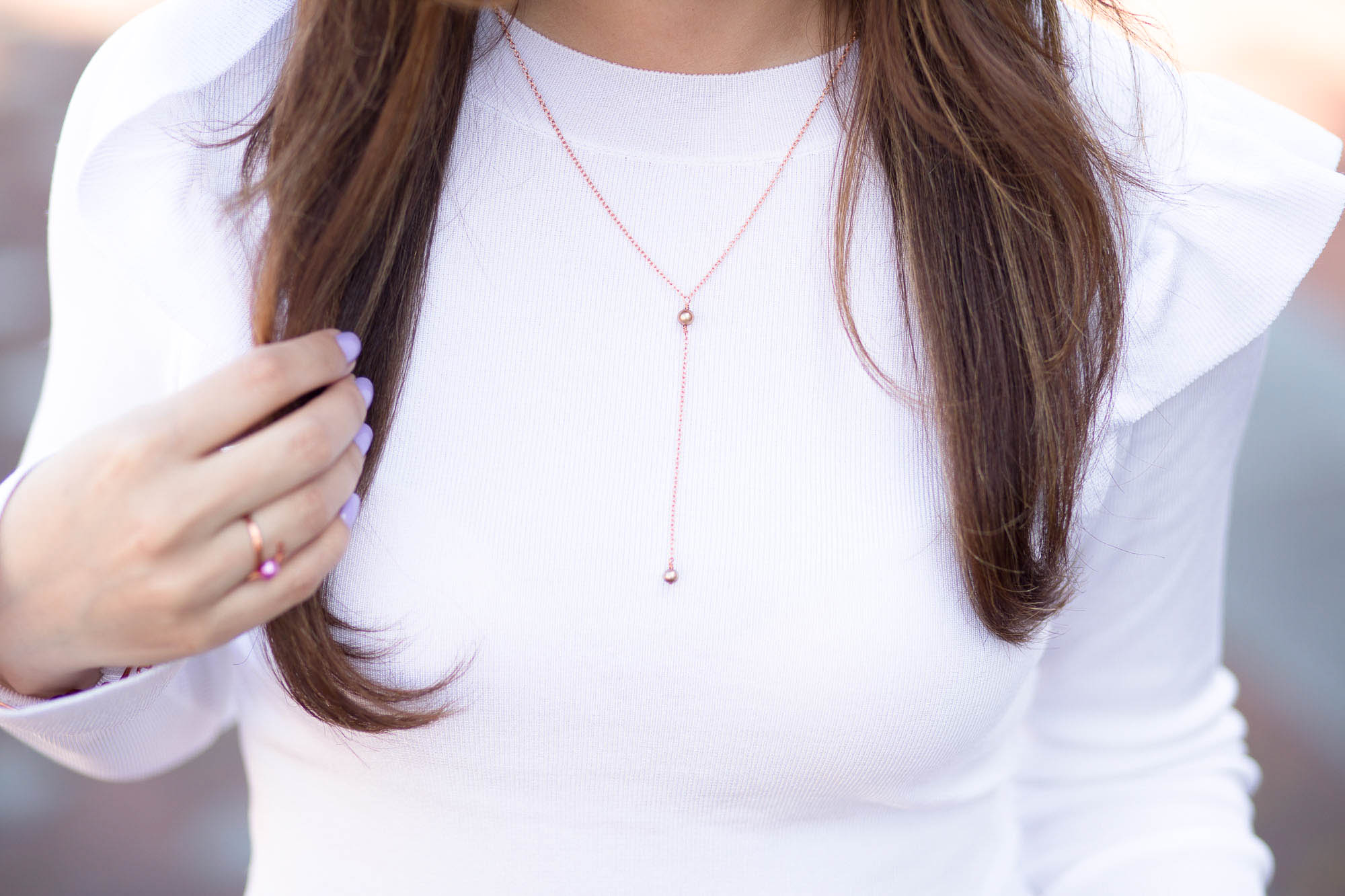 To finish the look, I opted for feminine jewelry pieces because again, I wanted to keep this outfit on the soft end. This beautiful pearl Y-drop necklace, wrap ring and bangles from Litva's Jewelry are THE perfect touch for this outfit. You guys all know how much I love my pearls so these jewels were definitely a home run for me. They really added the softness I was looking for this particular outfit so I'm very happy about having these pretty ones in my life. If any of you are looking into purchasing stunning, handmade jewelry I highly recommend to check out my instal-friend Sandra's jewels! You can visit her website here to check out more of her work. Sandra is so kind she's currently offering a 20% discount to all of you with the code PEARLSPP20 on your next purchase, how awesome is she?!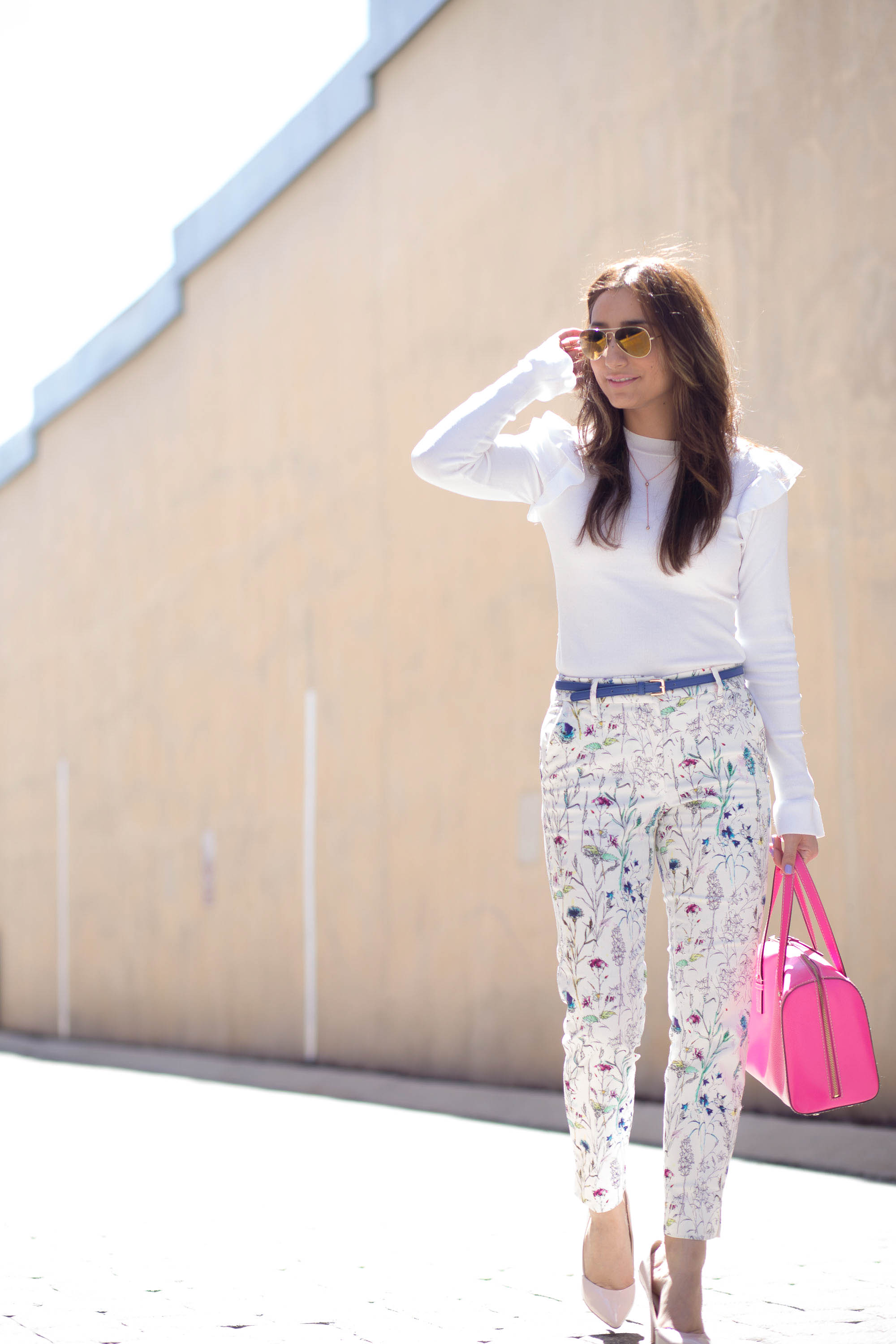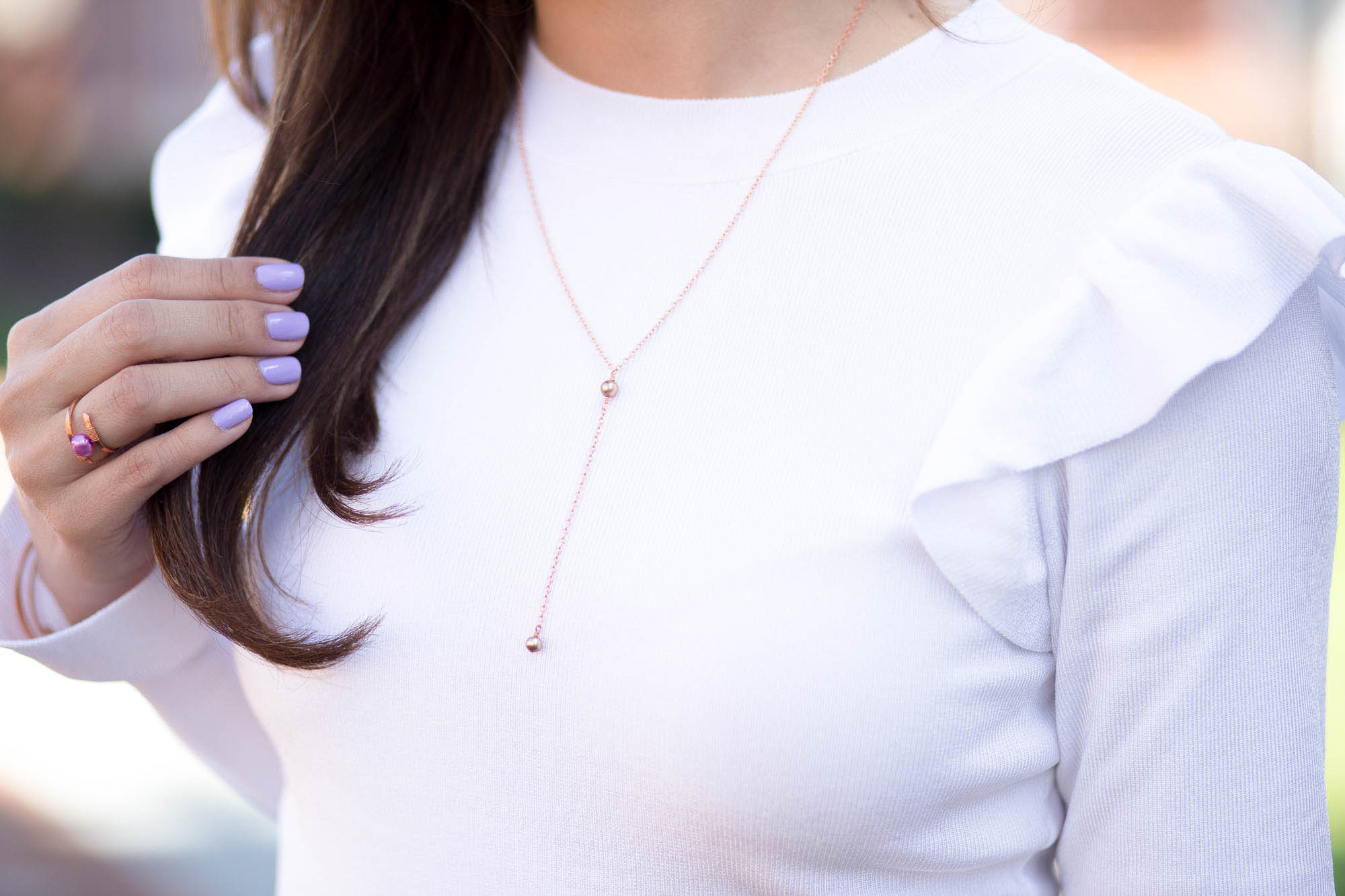 Sweater || Pants || Shoes || Necklace C/O || Ring C/O || Bangles C/O || Bag
Photography by Jennifer Posada
Edits done by yours truly
I hope you guys enjoyed today's post. I'll be back soon!
Love,
Flor