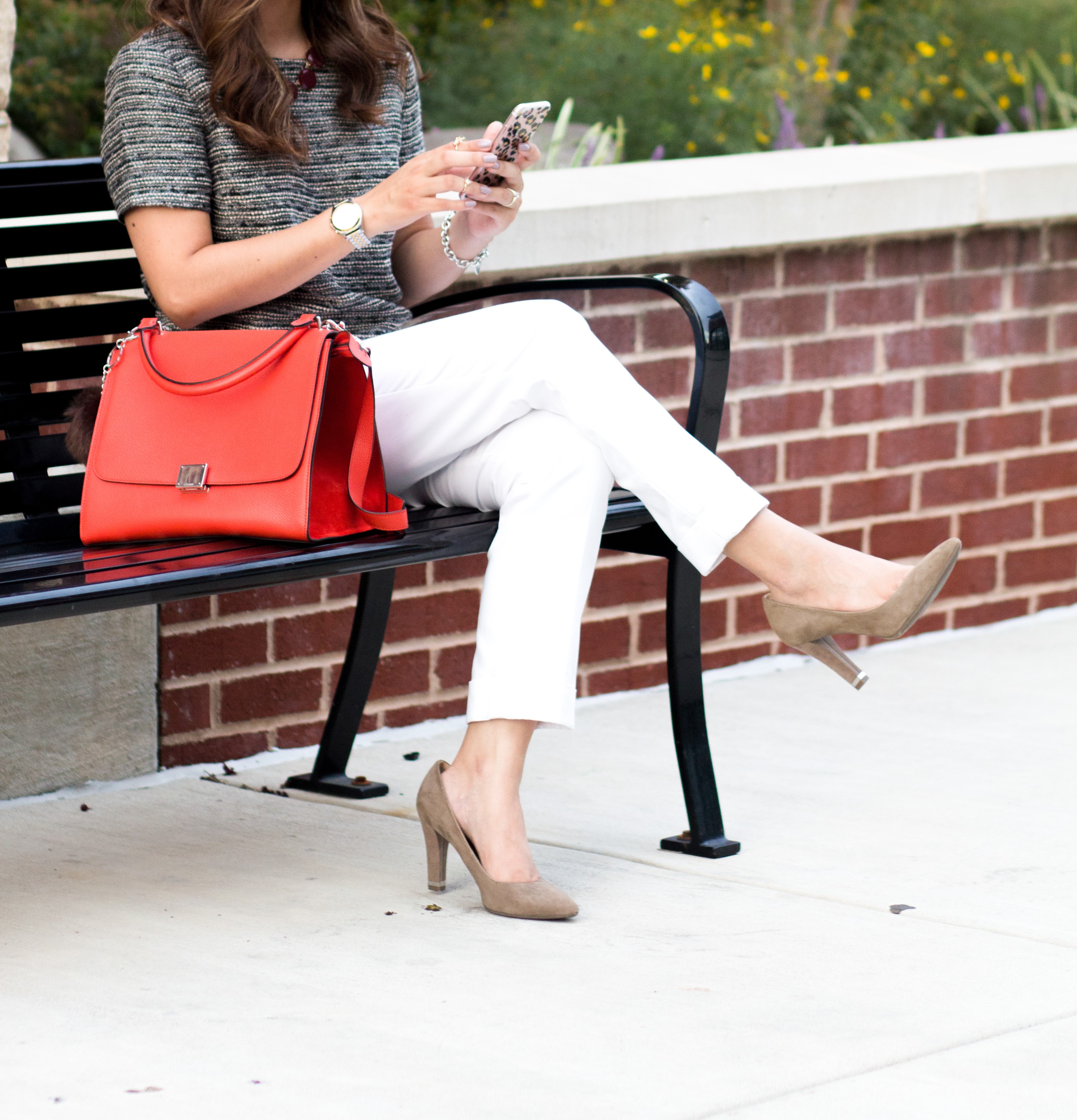 Happy Sunday, lovely friends!
 I don't know about you guys, but I'm loving the weather lately! Most days are chilly and windy, but it seems like we've been having a warm break for a couple of days every week now. This girl is not complaining, let the warm breaks go on all the way to winter, too! LOL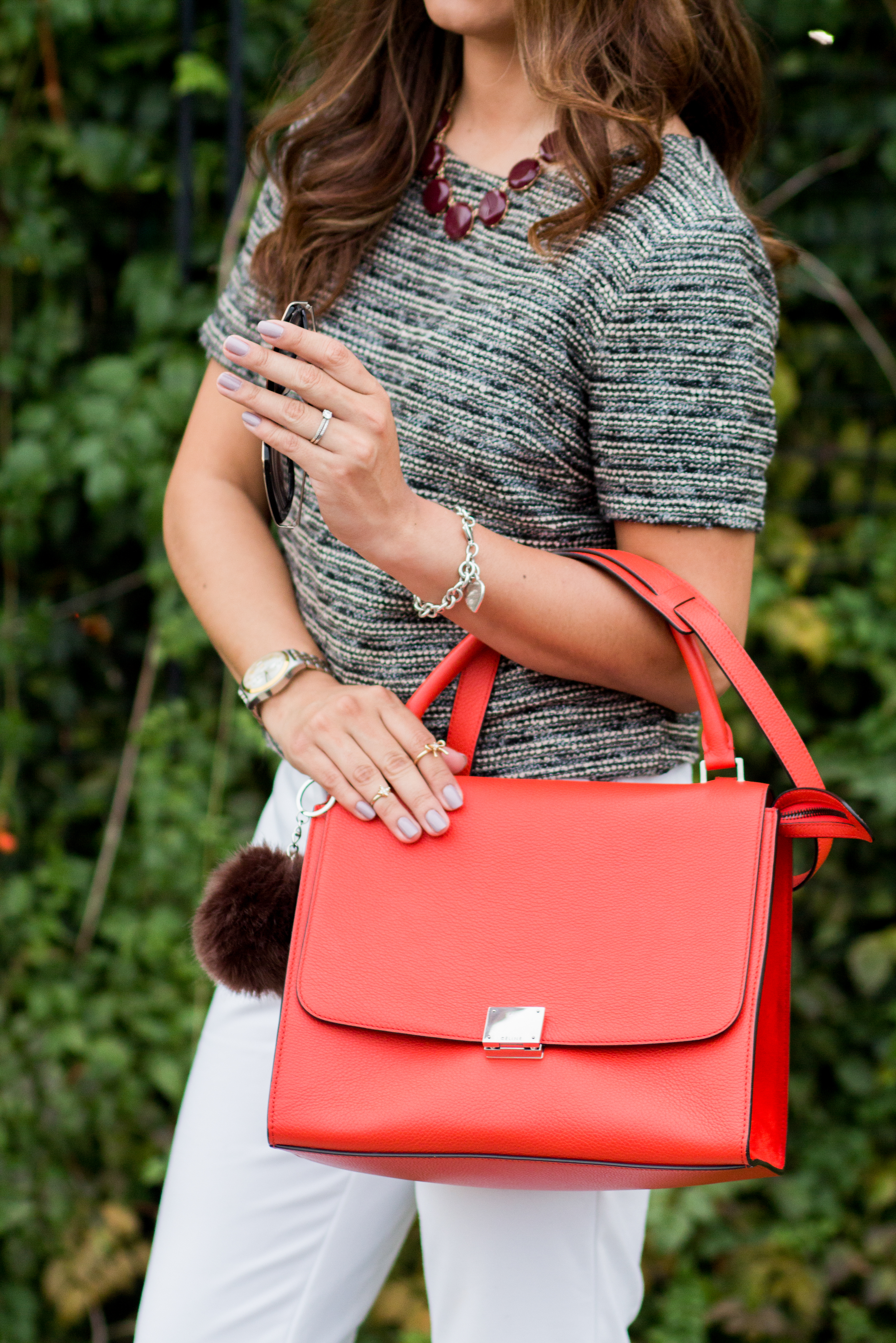 Have you ever worn white during fall or winter and had some people (mostly females) look at you funny? I know I have, especially when I was in high school and college. I honestly didn't know what it was about at first. You see, where I'm from, we only have two seasons: summer and winter. When it comes to fashion, we only have two simple yet important rules: you wear black to a funeral and you don't wear white to a wedding. Pretty basic and straightforward, right?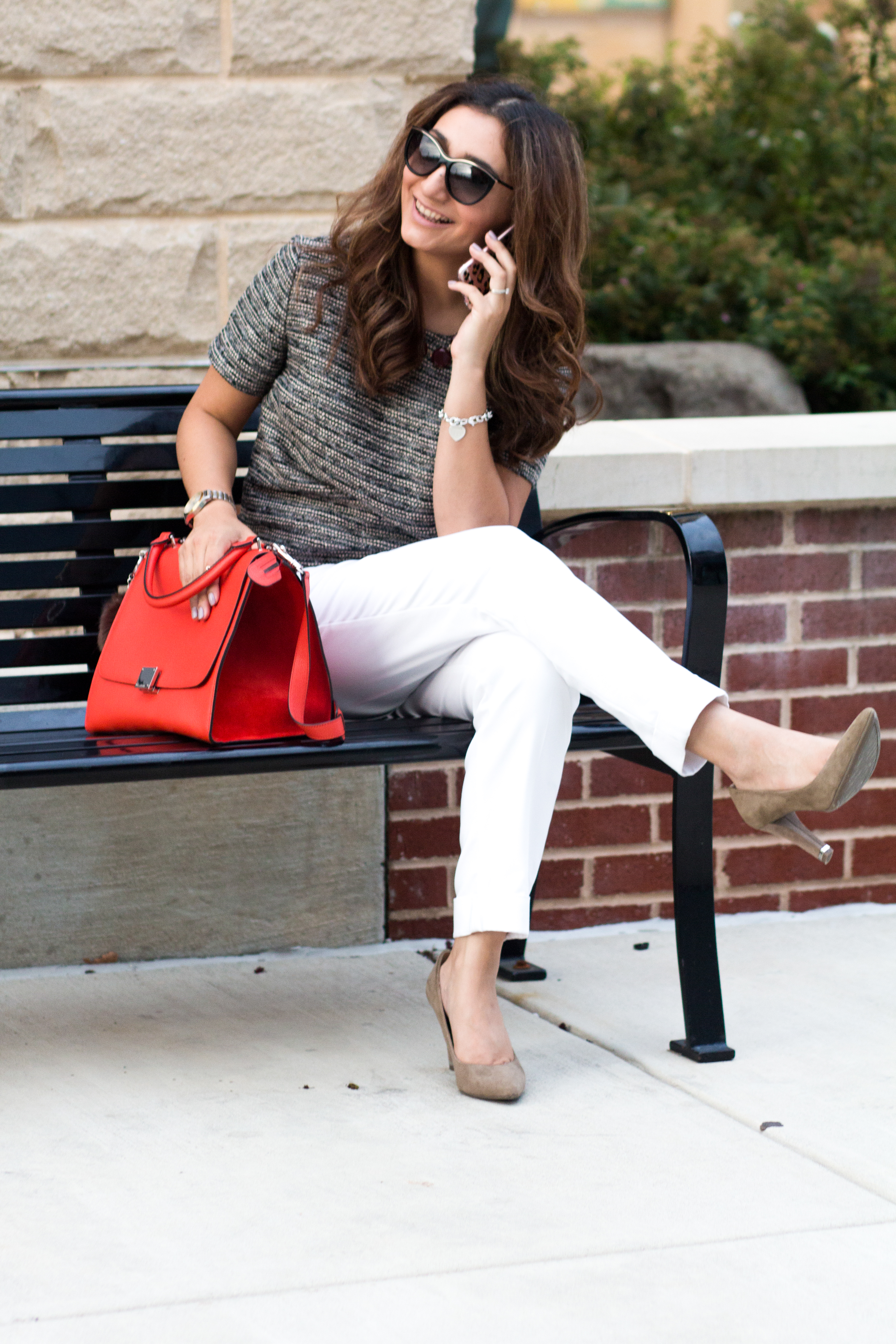 So yeah, for a few years there I had no idea what the whole "no white after Labor Day" thing was about. What I can tell you guys is that things have changed so much in just the past few years. More people are wearing white for fall and even for the winter season. There is even a whole thing about Winter White in the fashion industry now and you see more and more celebrities following that trend too.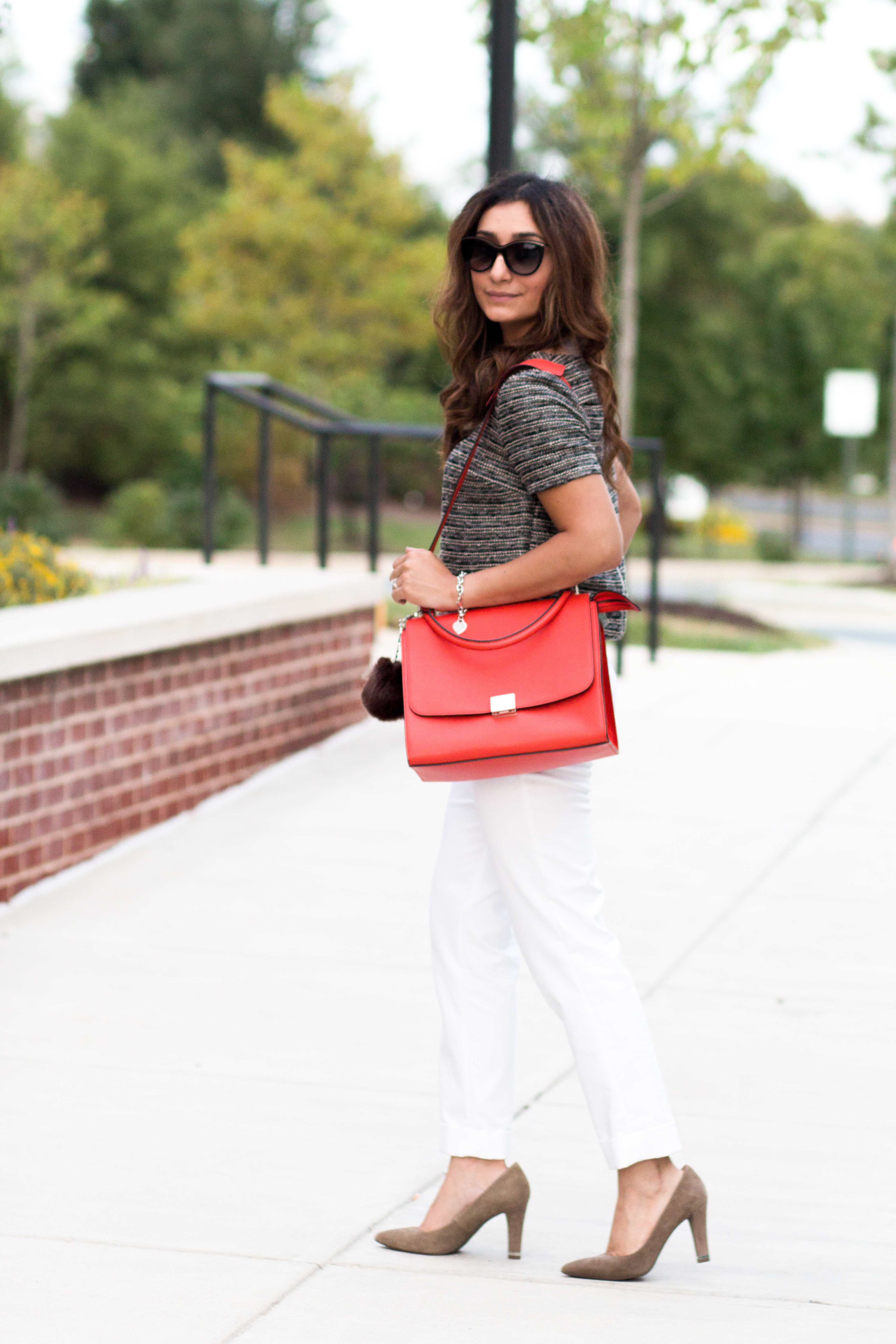 When it comes to fashion, the way I see it is if you like it, you should wear it. Yes, you should be mindful of golden rules that apply to funerals and weddings and I would even add the work environment because you don't want to offend anyone in any of those scenarios. You really should wear what makes you happy, though. When you're happy, you're a lot more likely to feel more confident and who doesn't love that feeling, right?!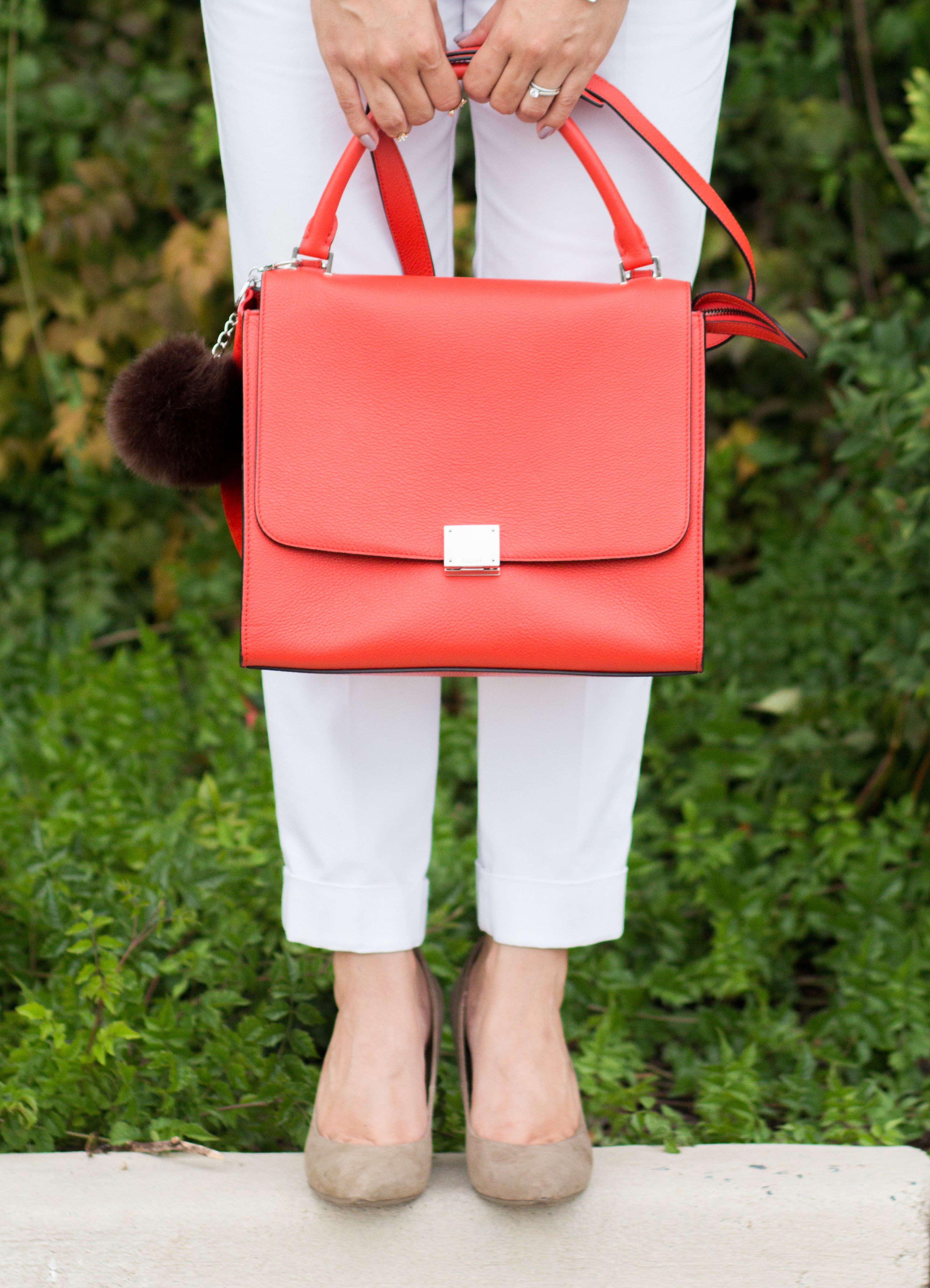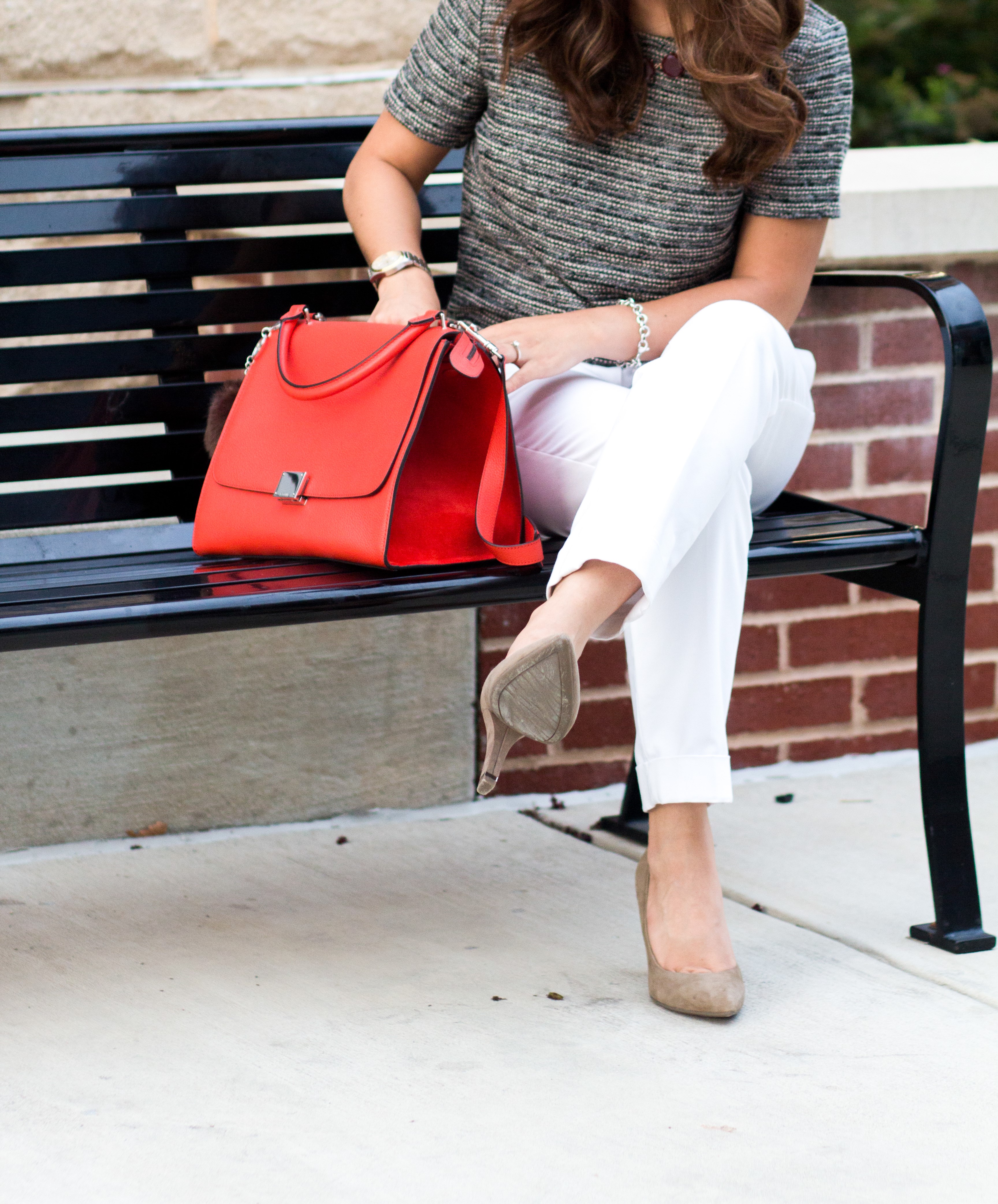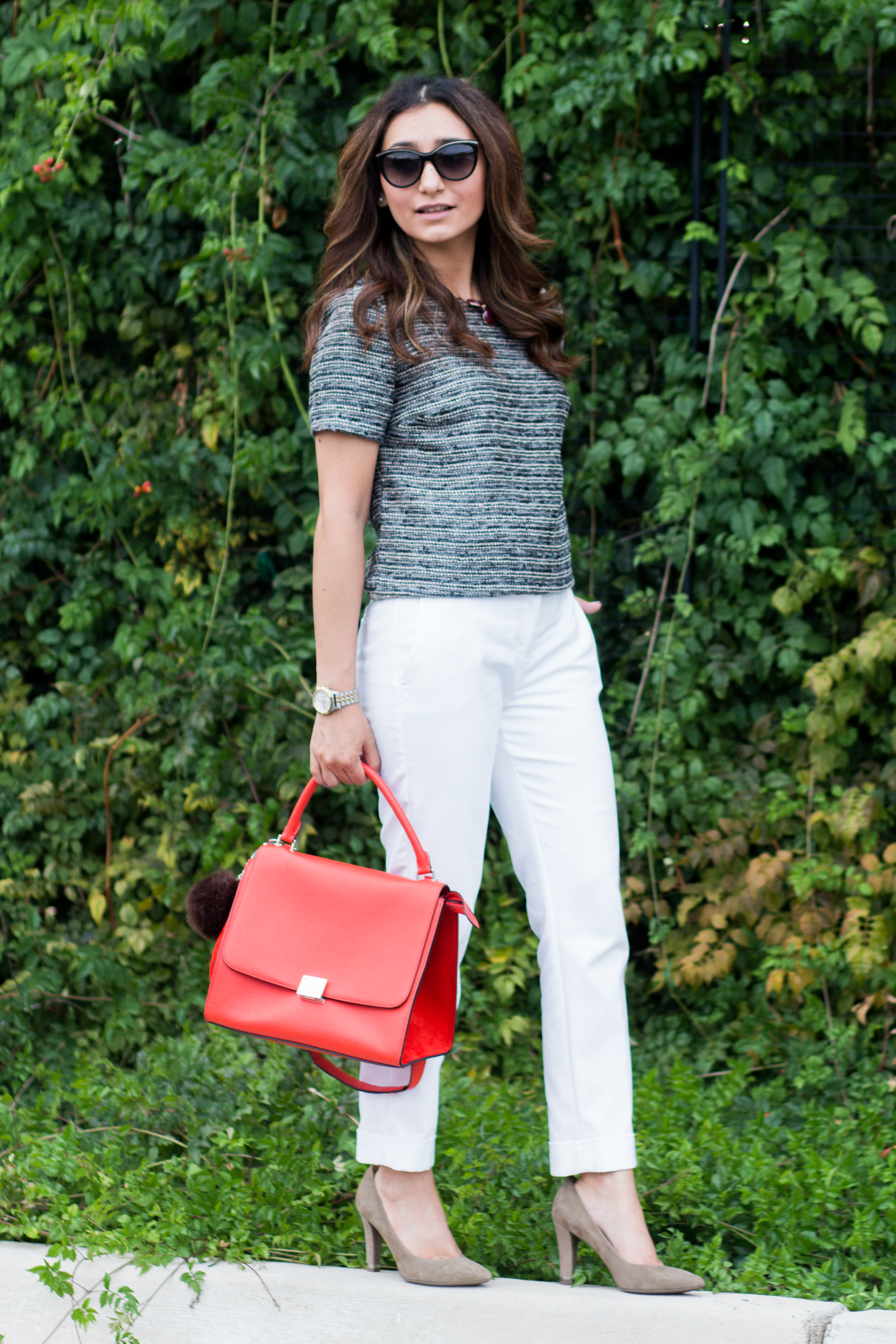 Today's look features a few of my favorites for Fall. Tweed fabric is a classic and this top is one of those must-haves in your closet. I decided to pair it with these white dress pants because I wanted to show you guys one way I wear white for work and after Labor Day. This gorgeous Celine bag from Trendlee is the perfect pop of color! I feel like it blends well with the tweed top and white pants.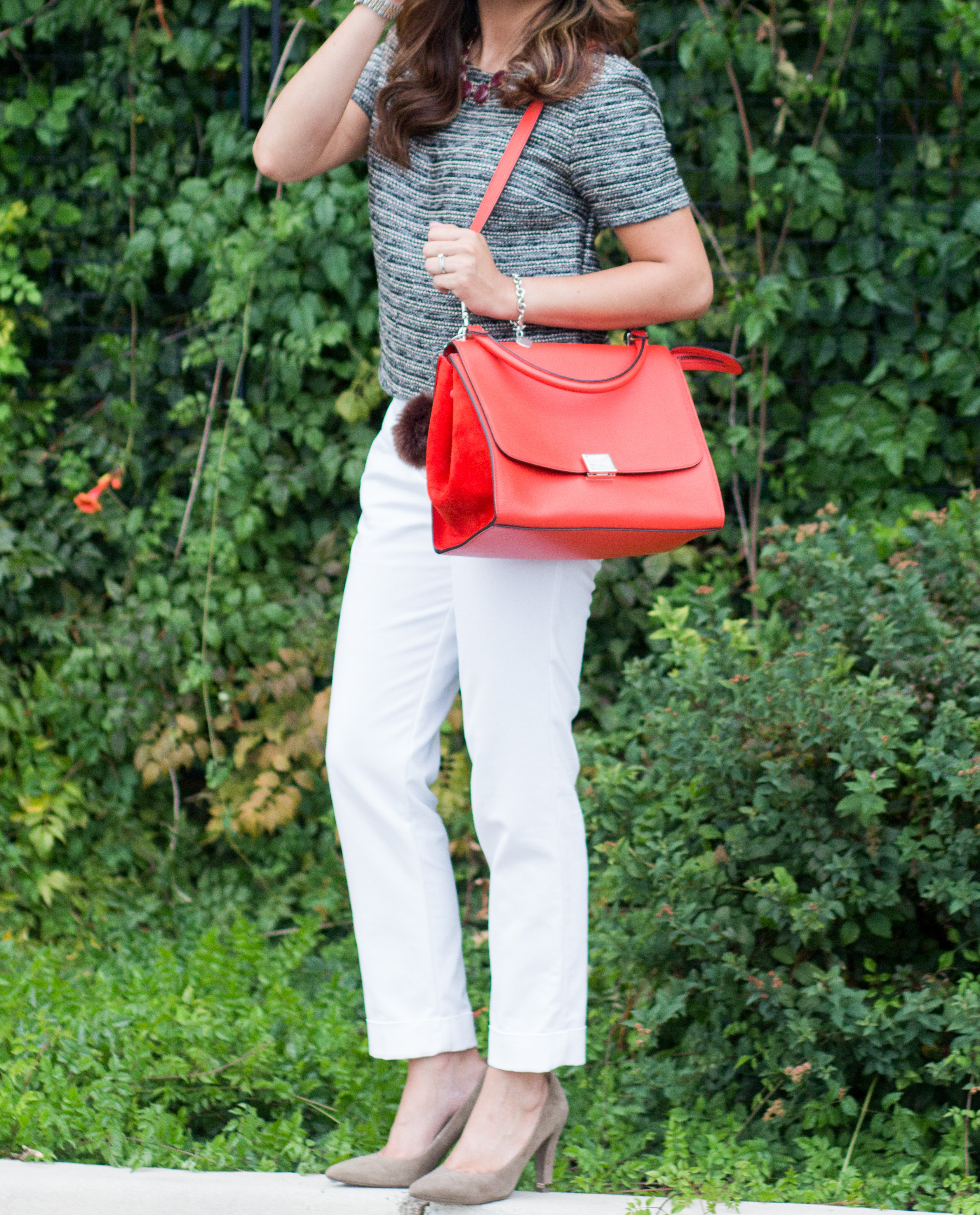 Top || Pants (Similar) || Shoes || Watch || Bag C/O || Glasses (Similar)
If you want to wear white after Labor Day, you go right ahead, darlings! Some people may still stare but that's totally okay, I promise.
I hope you guys enjoyed this post! Do you guys wear white after Labor Day, too? Please feel free to leave any questions or comments in the section below. I hope you all have a wonderful rest of the week. See you guys with a new outfit soon.
XOXO
Flor