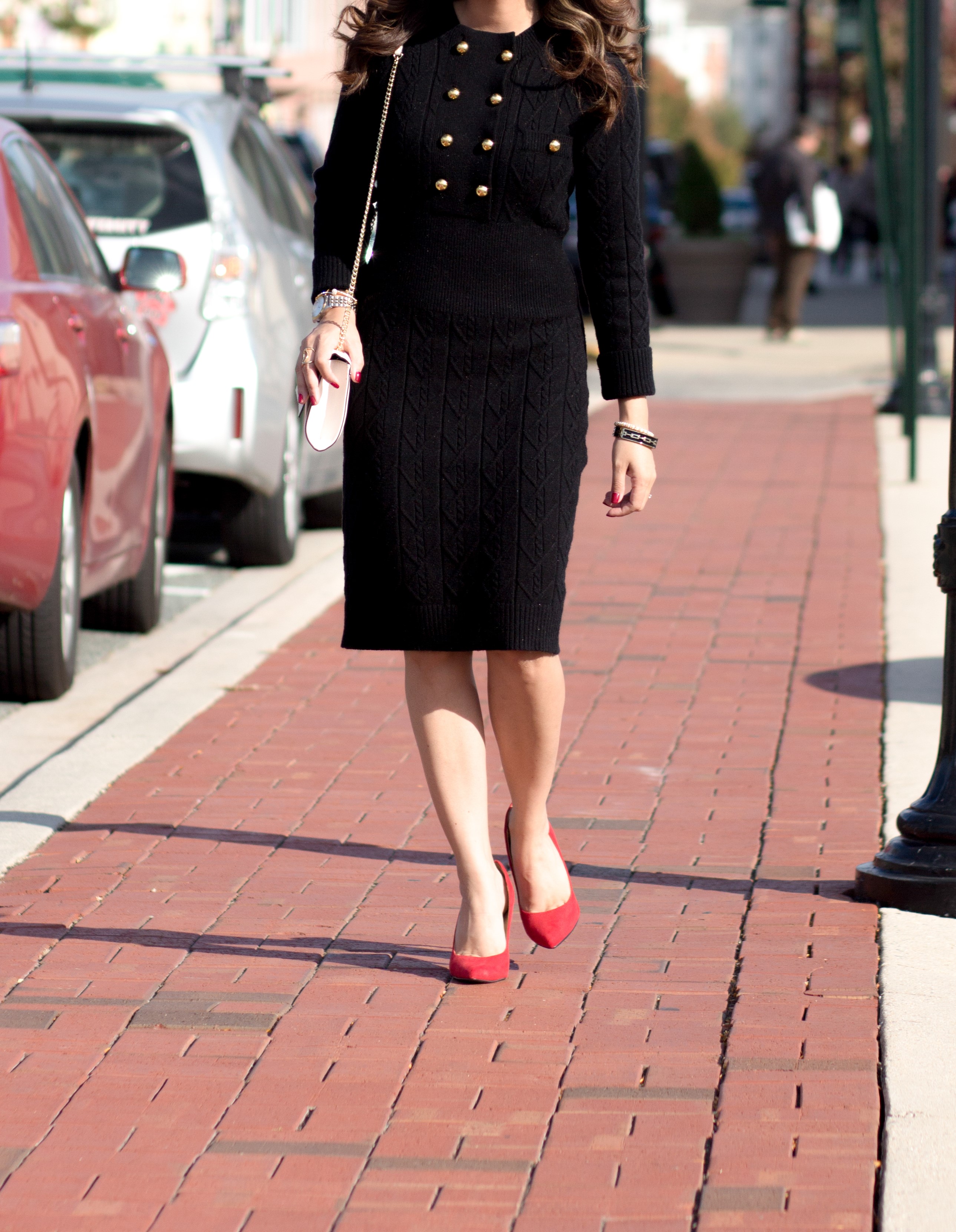 Happy Thursday, lovely friends!
I don't know about you guys, but sweater dresses have not always been my thing. For the longest time, I thought they felt itchy and looked unflattering on me. It wasn't that I had bad experiences, it was more like I hadn't even tried them on and I was already opposed to them. LOL. I blame growing up in 90 degree weather for that because for sixteen years of my life I never really owned a sweater… #truestory #lol #dontjudgeme. When I moved to the States, the first thing my family did was buy me a nice warm coat and lots of sweaters because well, Winter… ugh.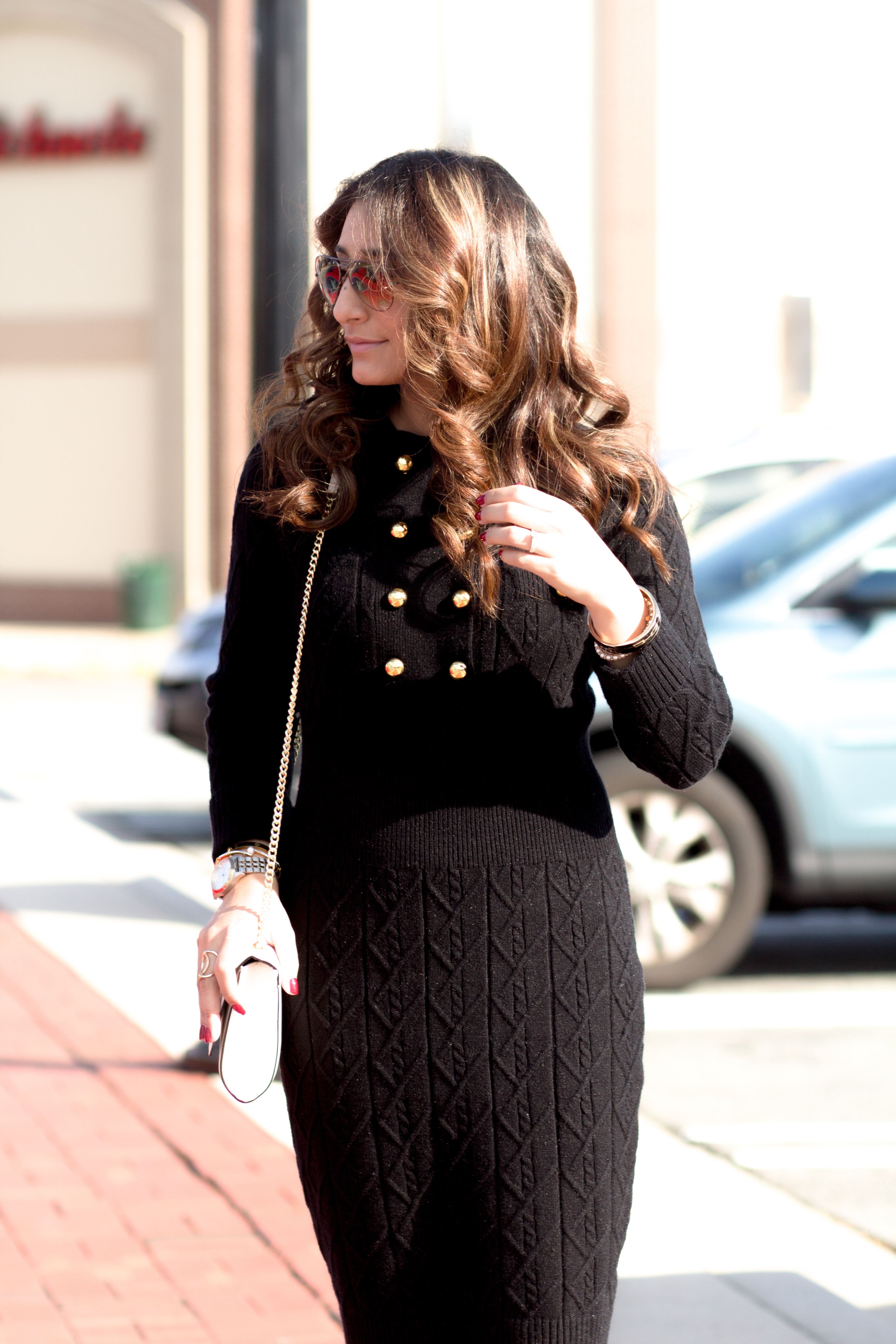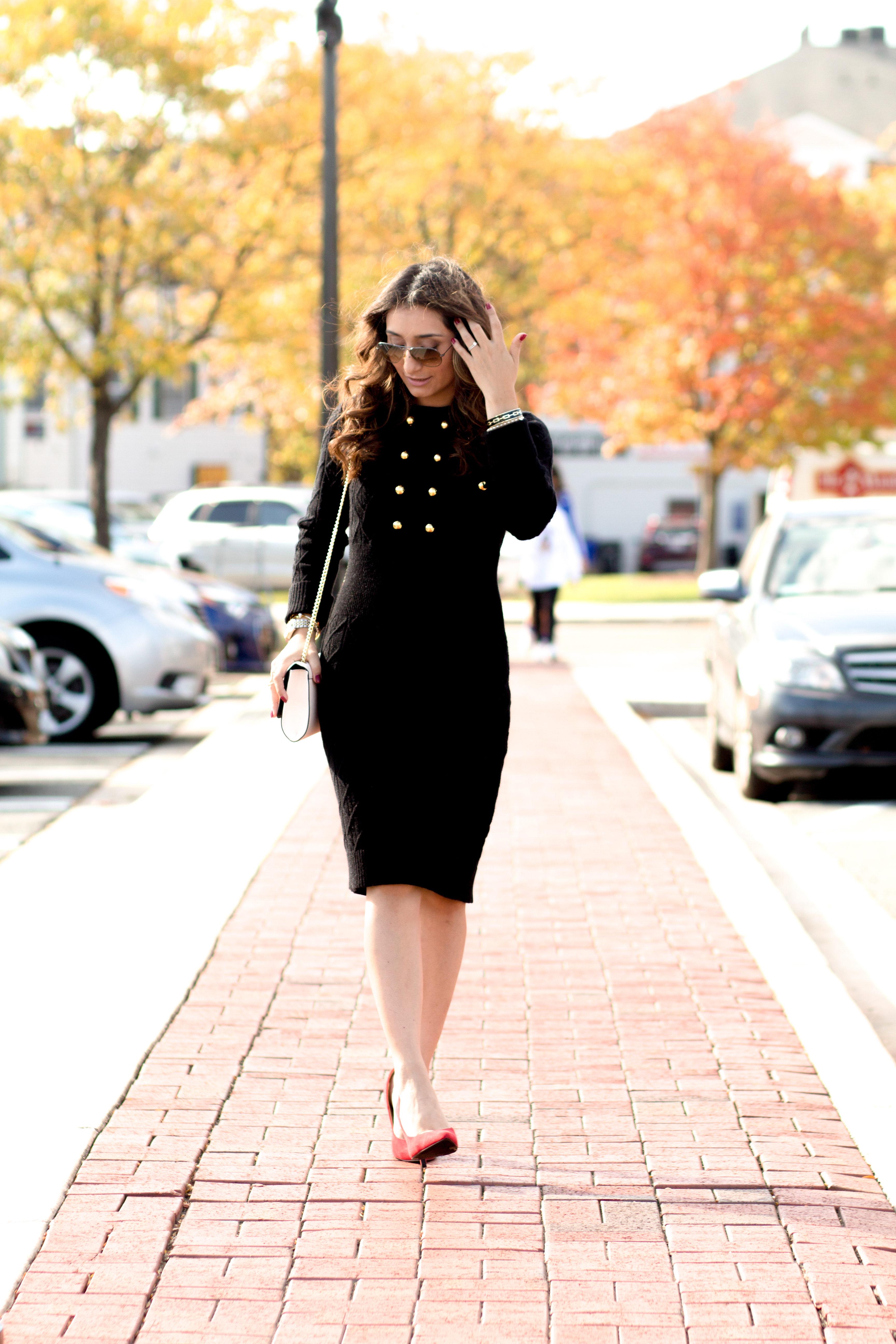 For the longest time I thought cold weather fashion was just something that I couldn't do. I would look extra cute for Spring and Summer, but I never could really embrace Fall and Winter fashion. You would think that after thirteen winters in beautiful Maryland, I somehow would be used to the cold temperatures, but not really. One thing that has changed though is my attitude and newfound love and fascination with cold seasons style. The older I get, the more open minded I become and with that I've learned what works and doesn't to keep warm during this time.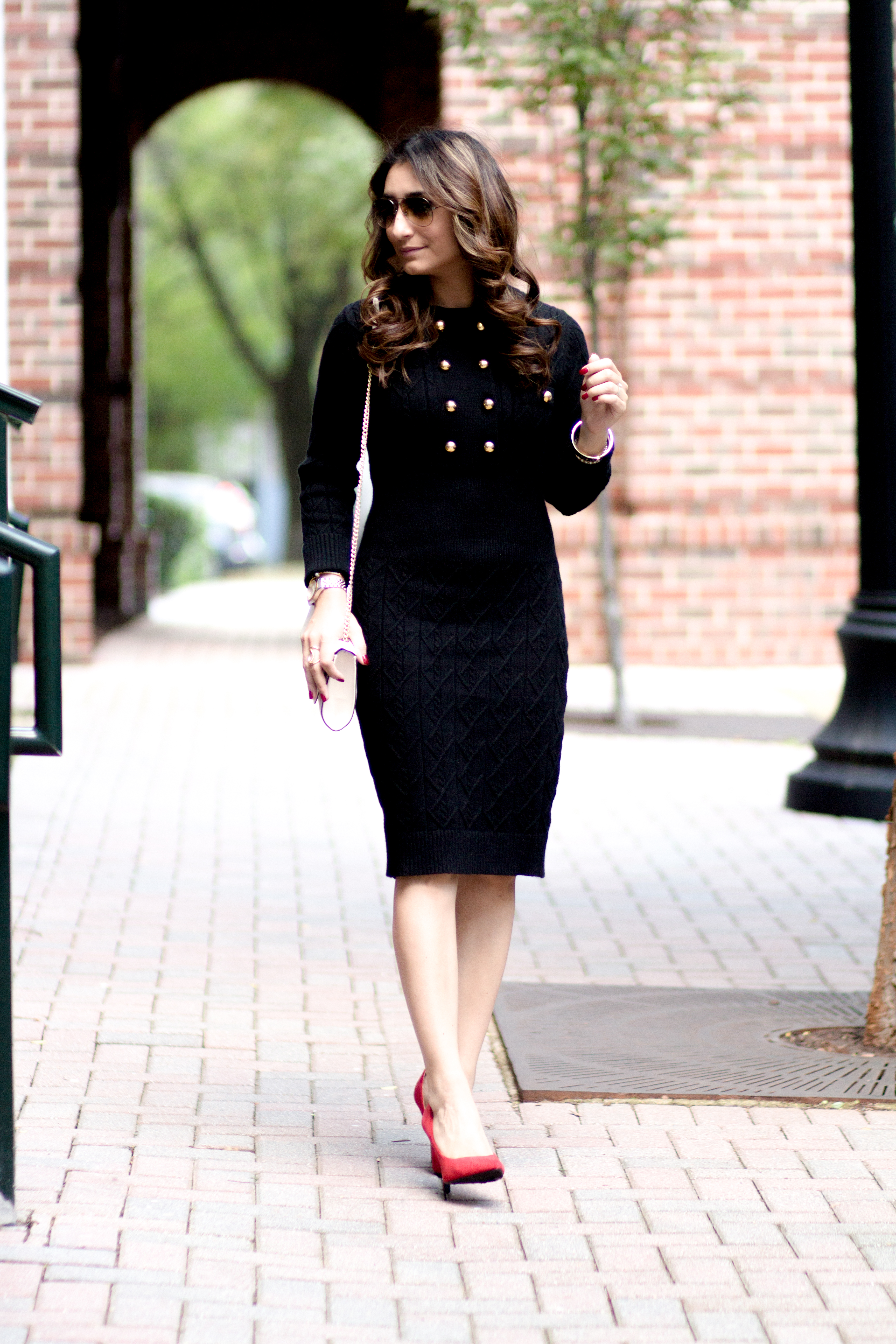 For a few years now, sweater dresses have become one of my wardrobe essentials, and even though I have a few, none of them can compare to this beautiful, black, double breasted bodycon sweater dress from VIPme -I'm obsessed! This dress is super warm and not itchy at all! The gold buttons are perfect and make this dress so special. Quality is wonderful and VIPme has a fabulous collection of clothing. I love how flattering it is and how well this dress fits my body, too. It doesn't feel or look tight at all which is great because I can totally bring it to church and work without worries about looking/feeling provocative, you know? With this dress, the only thing I need to worry about is how can I keep wearing it all throughout Fall/Winter without boring people. Haha.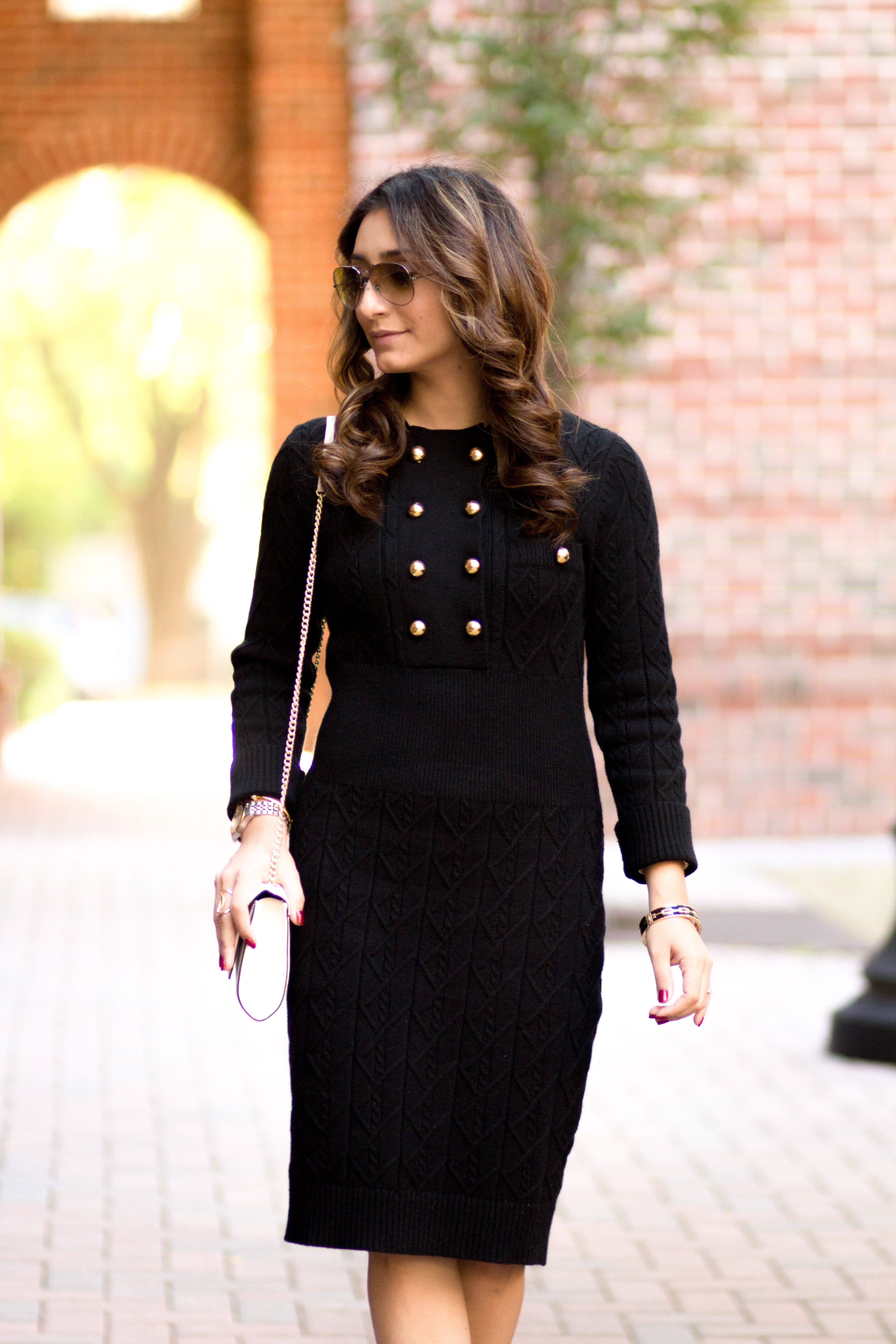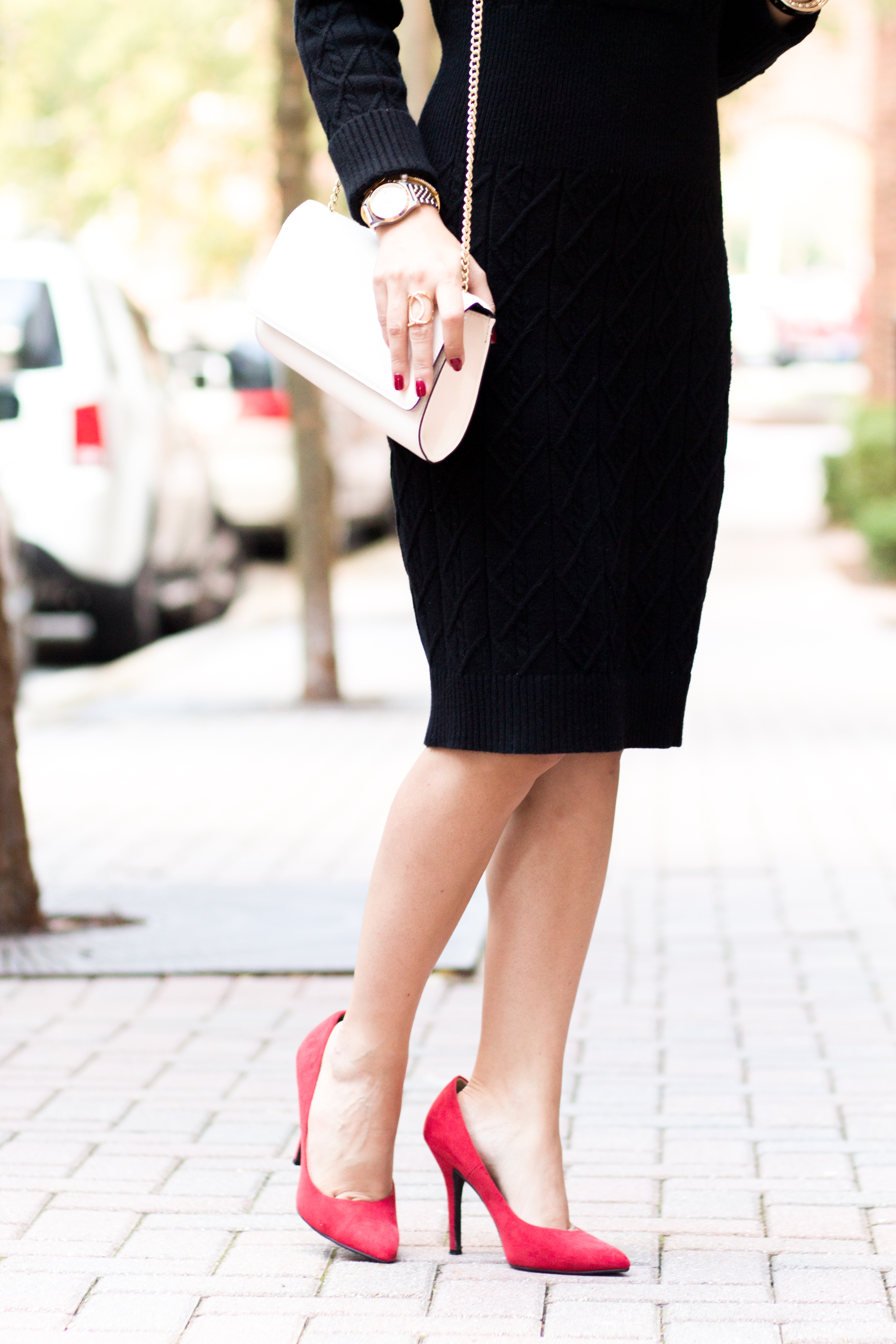 Since this dress is so sophisticated on its own, I decided pick accessories that would help keep along this theme. These red suede pumps and black and gold accessories complement the dress to perfection. You can never go wrong with black, red, and gold. I repeat again, you can never go wrong with a black, red, and gold color combination. Okay, moving on.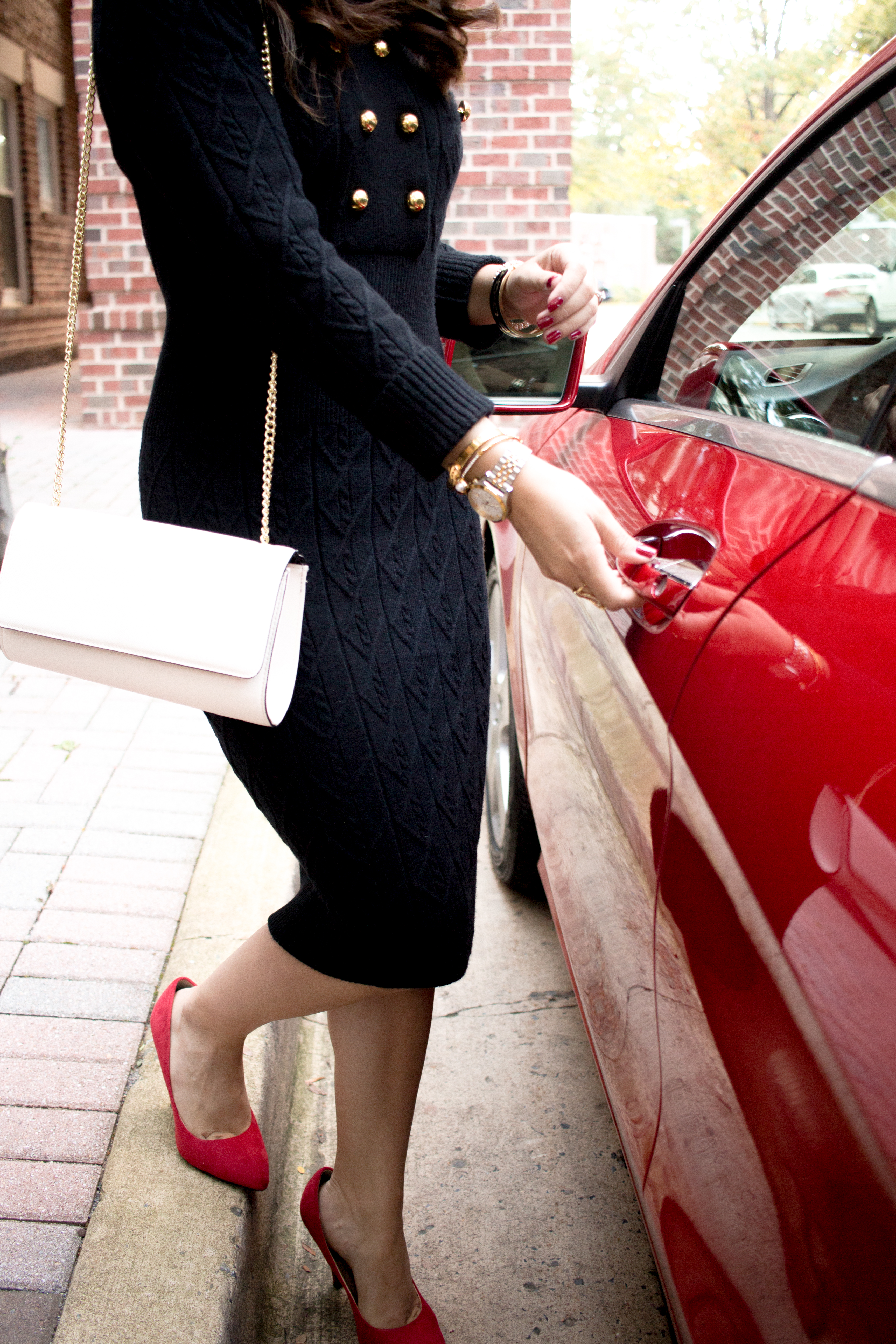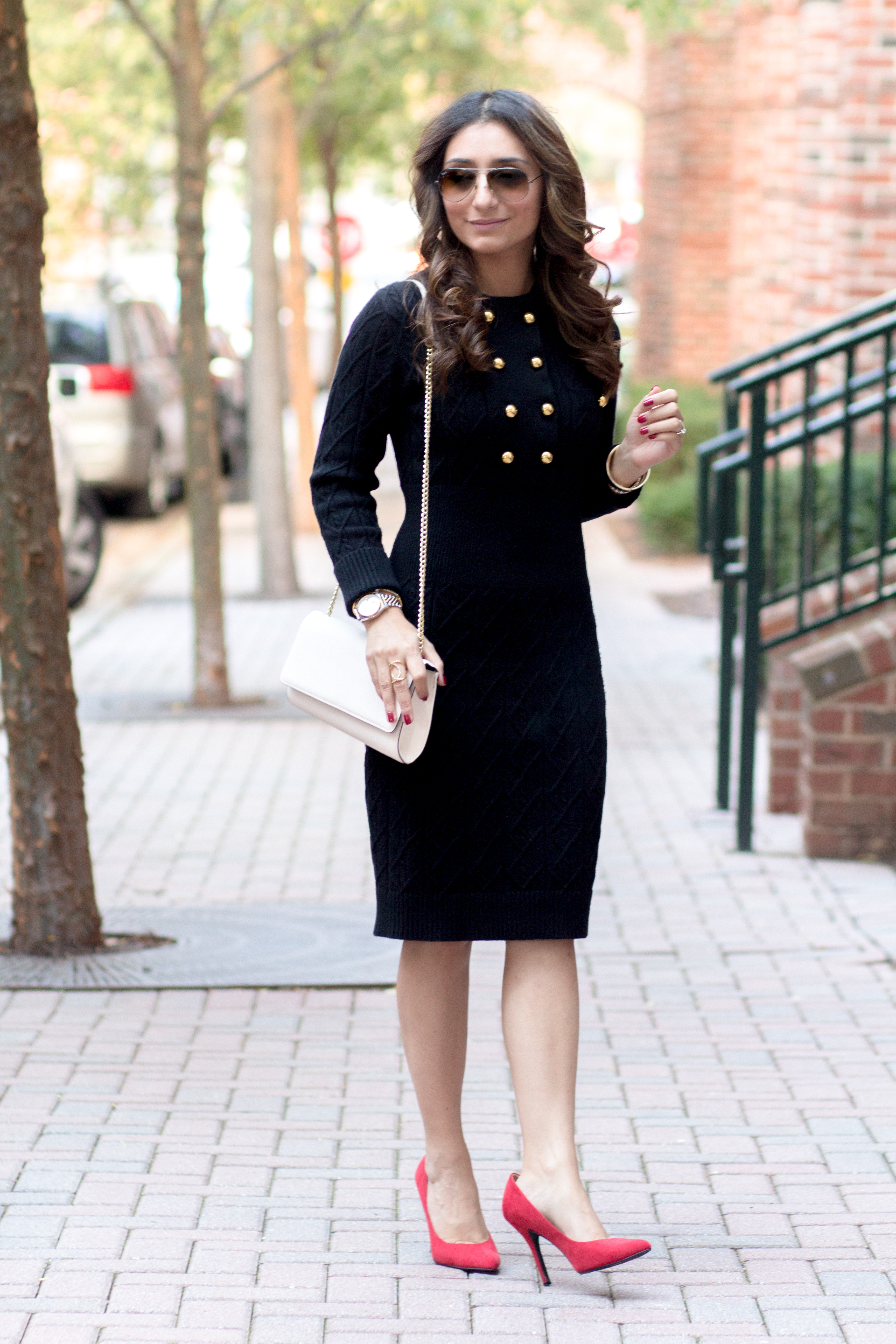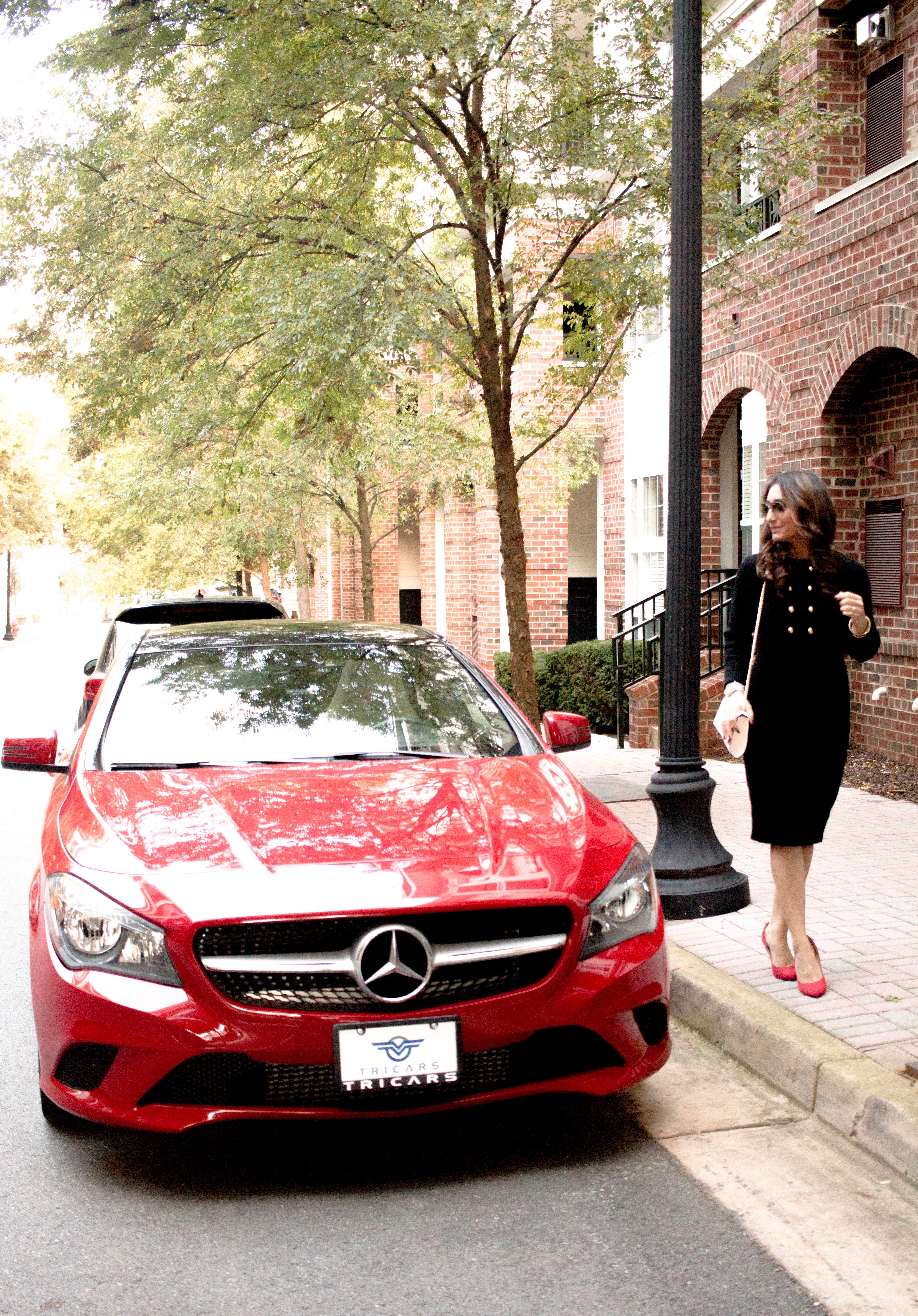 How fabulous is this pretty little car? For those who don't know, I've been working at a car dealership for almost five years now, and, as part of my job I get to learn about cars by bringing them home and driving them for the weekend. It's a deal I can't really complain about because well, who doesn't love a luxury car?! I do social media for work as well so don't be surprised if you start to see some nice cars in the background.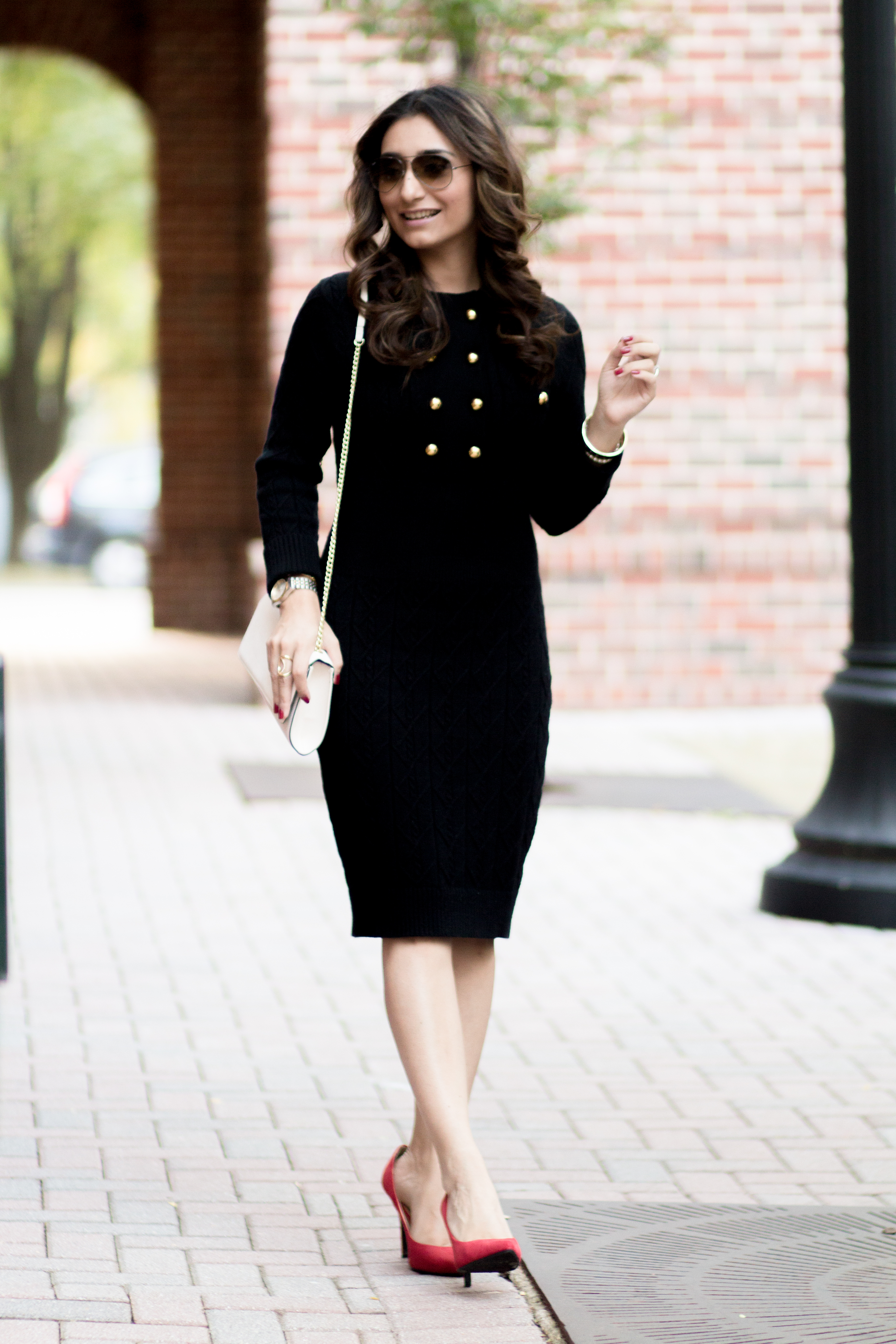 What do you guys about this look? Would you wear this to work or church or both? If any of you are interested, VIPme is offering $5 OFF in order over $50.00 with the coupon SIFlor297. Thank you so much for reading, have a fabulous rest of the week!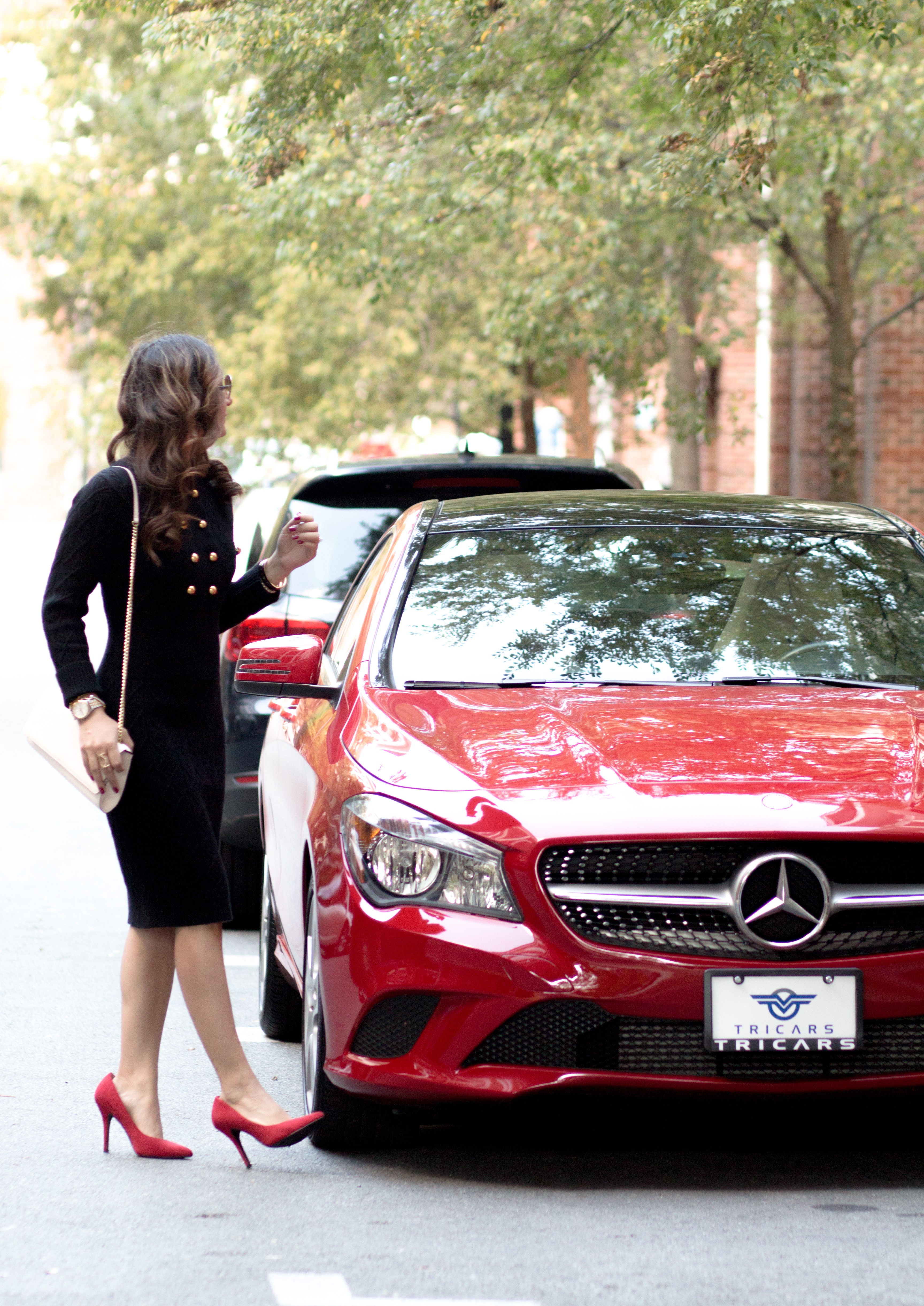 Sweater Dress C/O || Shoes (Old) Similar || Bag Similar || Sunglasses || Watch || Mercedes Benz 
Photography by Jennifer Posada