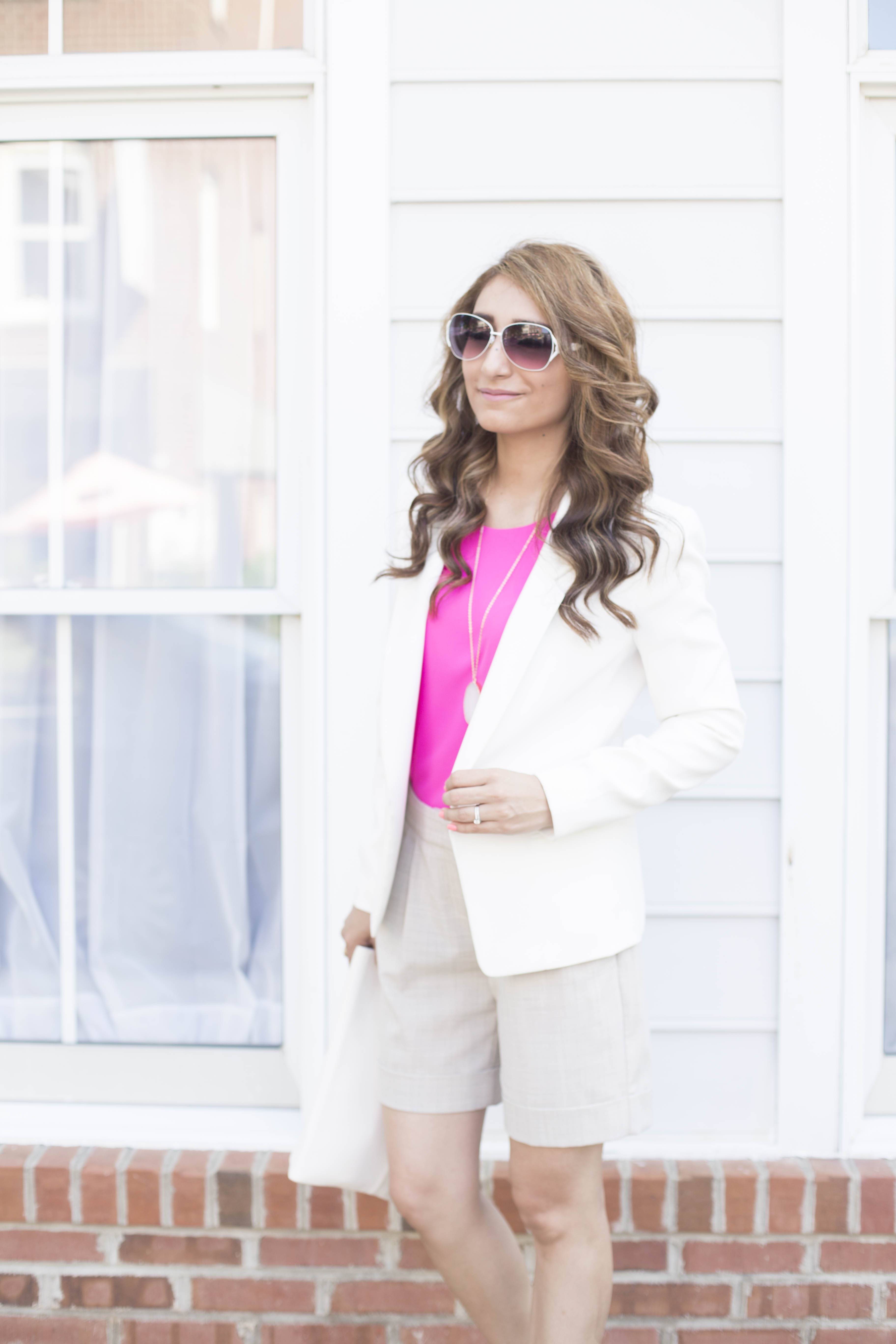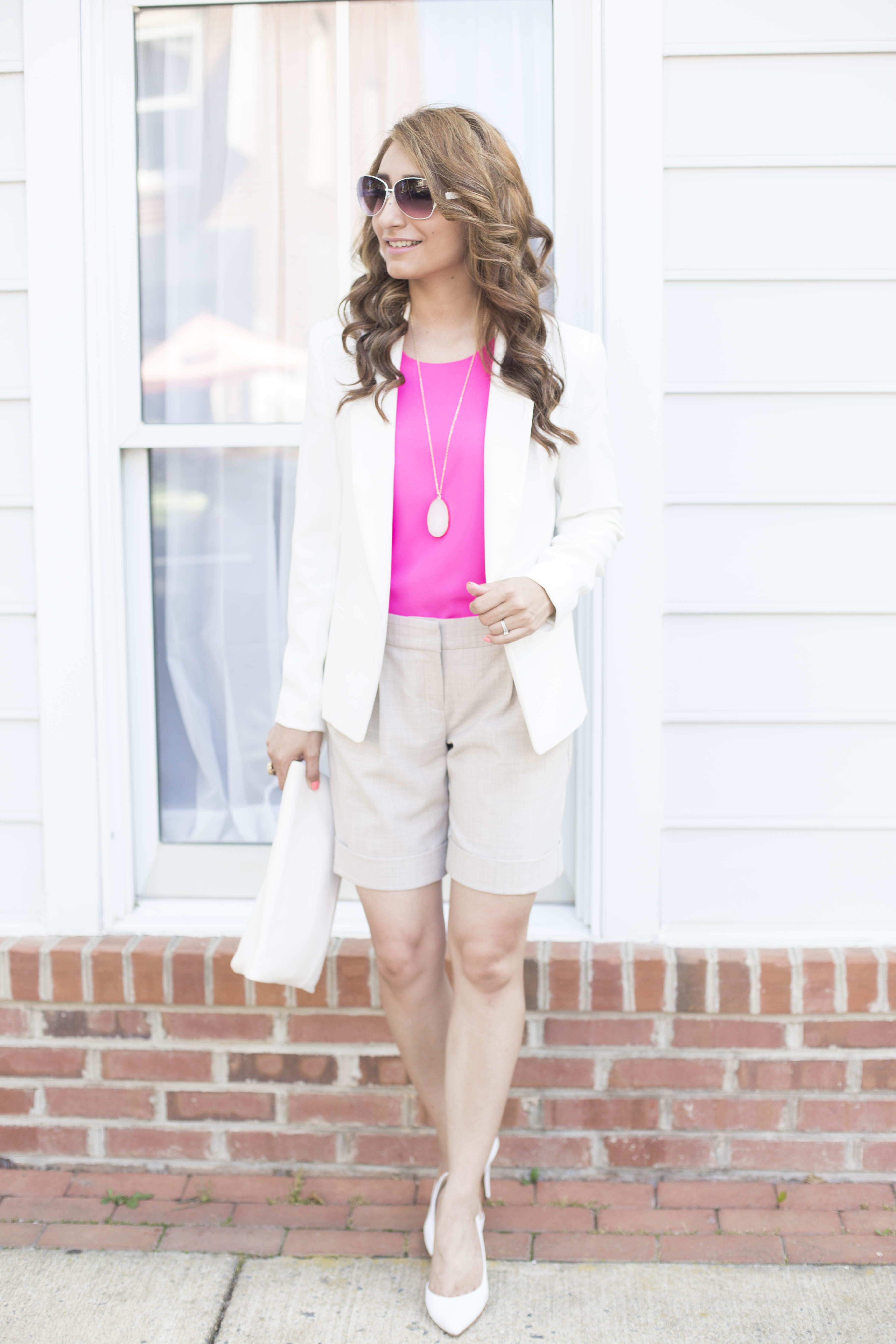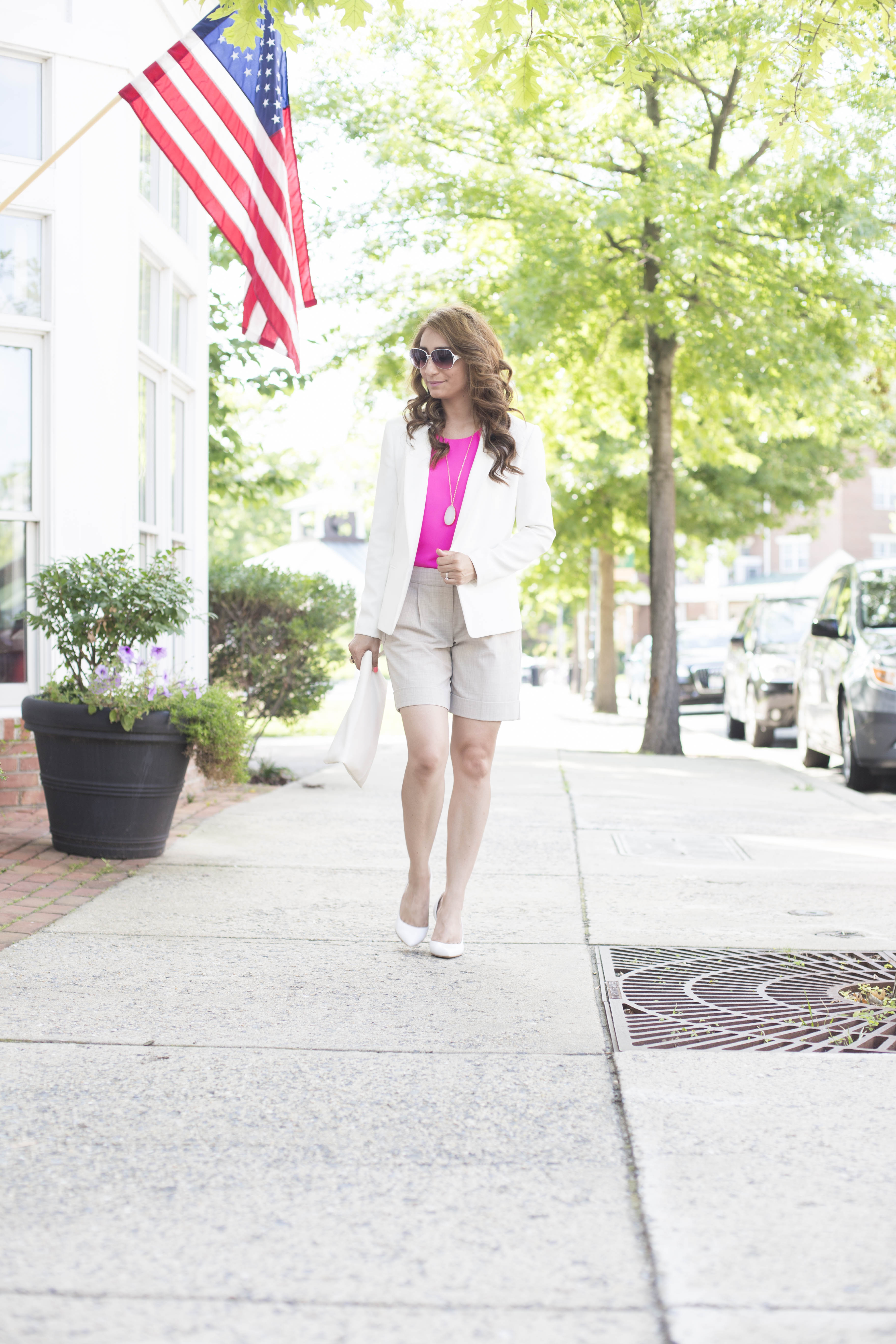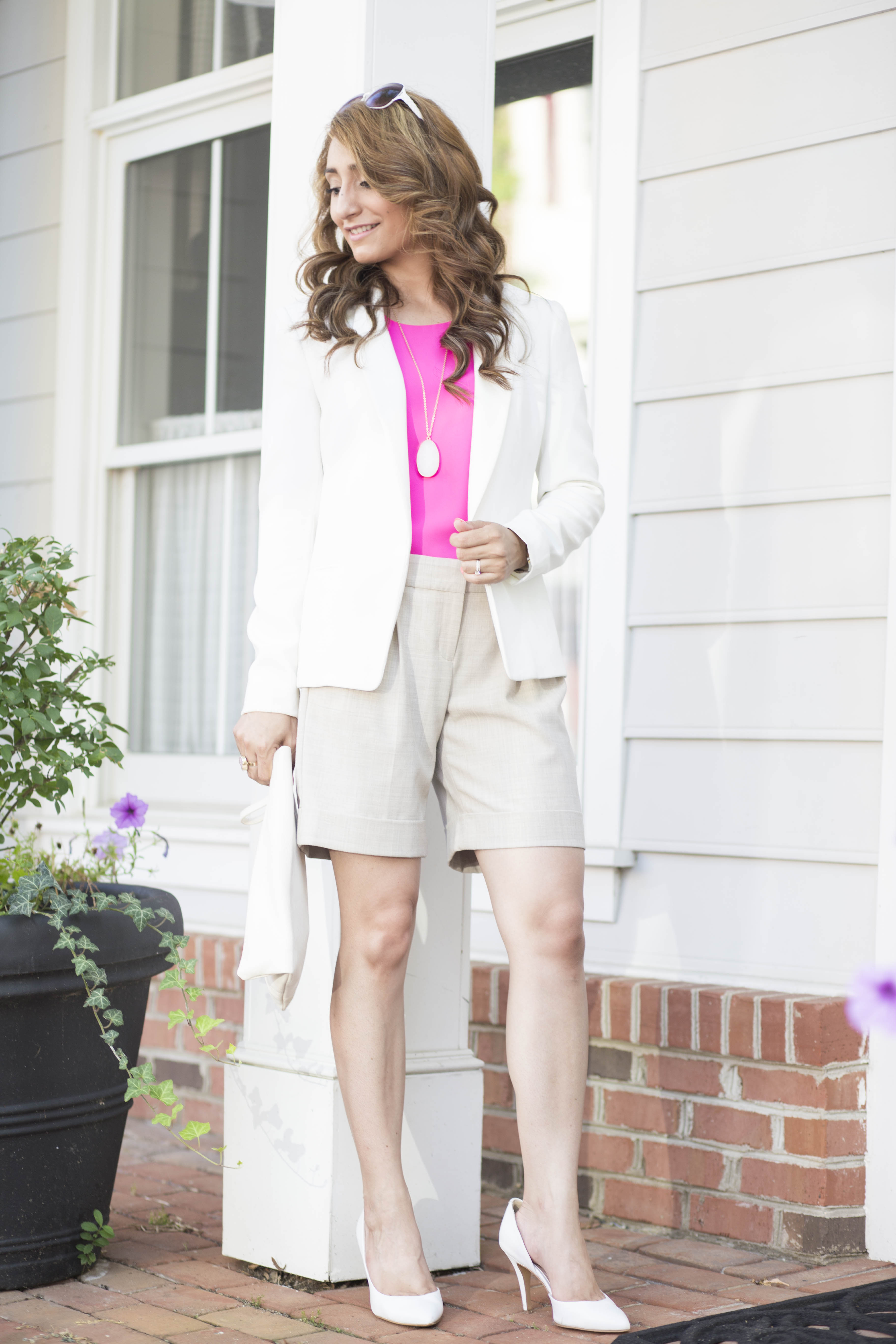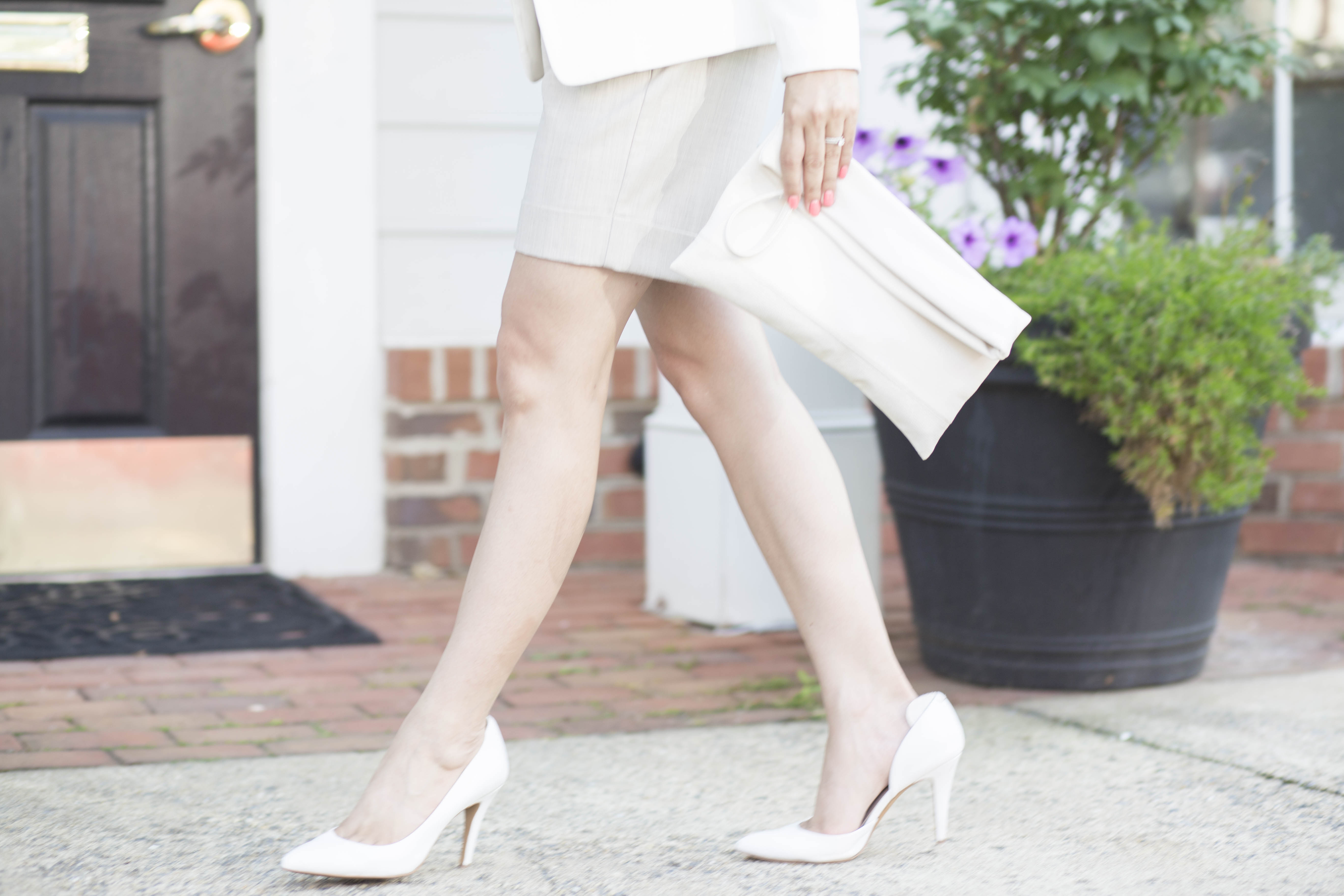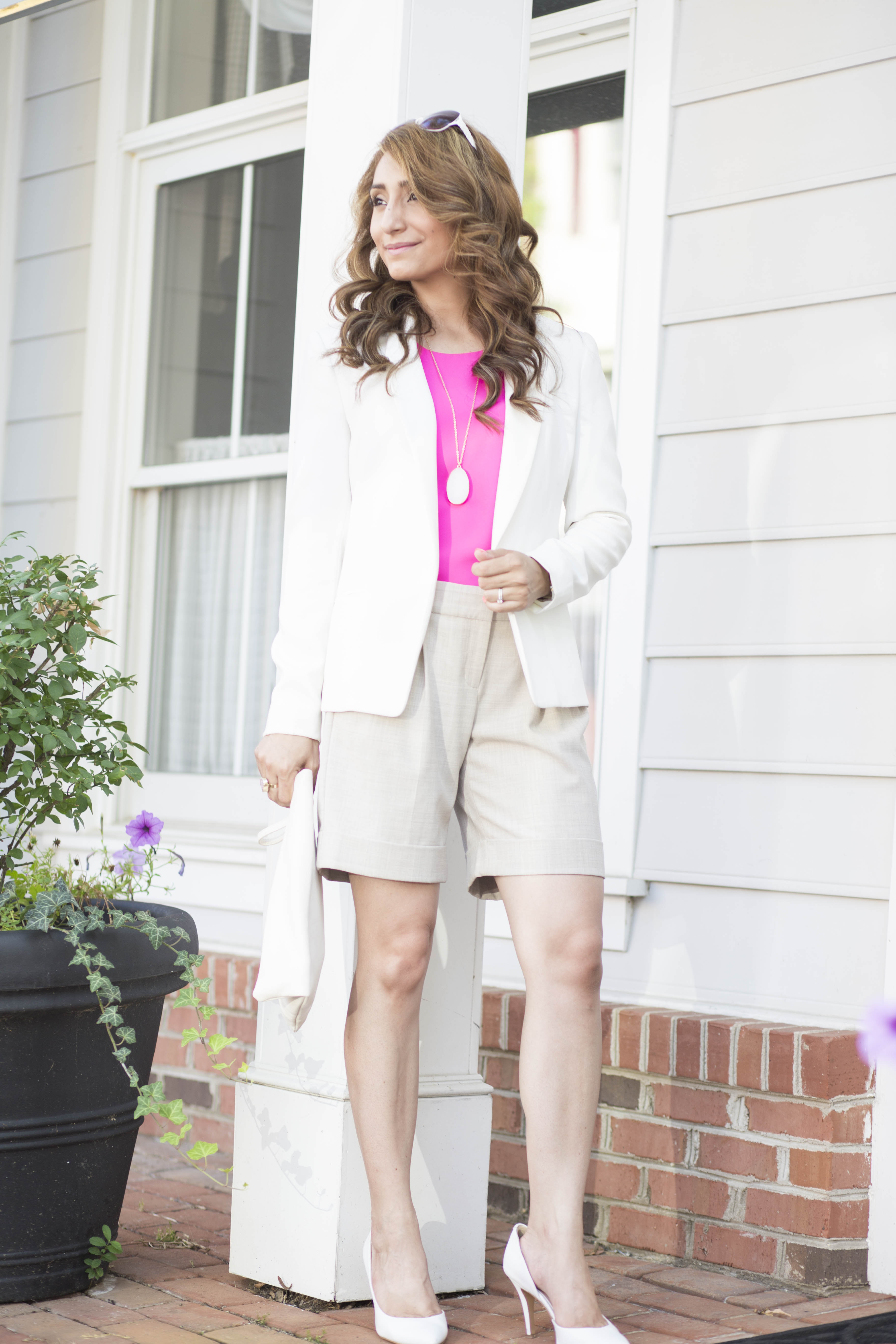 Necklace C/O || Ring C/O || Shorts (old but similar here, here) || Top (old but similar here, love this one) || Blazer (here, love this one) || Pumps (similar here) || Sunglasses (similar here) || Clutch (similar here)
Happy Tuesday, lovely friends!
Anyone else sad to realize that summer is coming to an end? I know I am! You guys, I cannot believe how fast this summer has gone. The good news is that cooler temperatures won't actually kick in until probably 3-4 more weeks, so at least we have a little more time to enjoy summer clothes, right? 😉
One of my all time favorite warm weather staples are shorts. If it were for me, I would wear shorts everyday, everywhere, you know?! Depending on both – where you work and the style of the shorts – you actually may be able to get away with wearing shorts to the office and even to church these days. It's all about the style and length of the shorts if you ask me!
These dressy shorts from Express are perfect for formal situations. I love the length (not too short, not too long) and the fit is just right. The fabric of the shorts is important as well because it differentiates those shorts from your everyday casual and your business professional attire, you know what I mean?
 The key to shorts for work is on the actual styling and accessorizing. I paired these shorts with a blazer and pumps to create a fun and cool take on a business casual look. Since it's the end of summer, I added only one pop of color with this cute pink top but kept everything else neutral since we're starting to transition into a new season. I added this beautiful pendant necklace from Charming Charlie because its the perfect amount of sparkles for this look. I love how this pendant is so simple yet so glamorous! It brought the whole look together, in my opinion.
While this look is totally acceptable at my workplace (I work at a car dealership if that tells you anything) I would recommend checking your company's dress code before anything. It's better to be safe than sorry, right? I would love to hear if this is a look that you guys would try at your workplace. Do any of you wear shorts for work?
I'll be back with a new outfit soon.
Xoxo
Flor