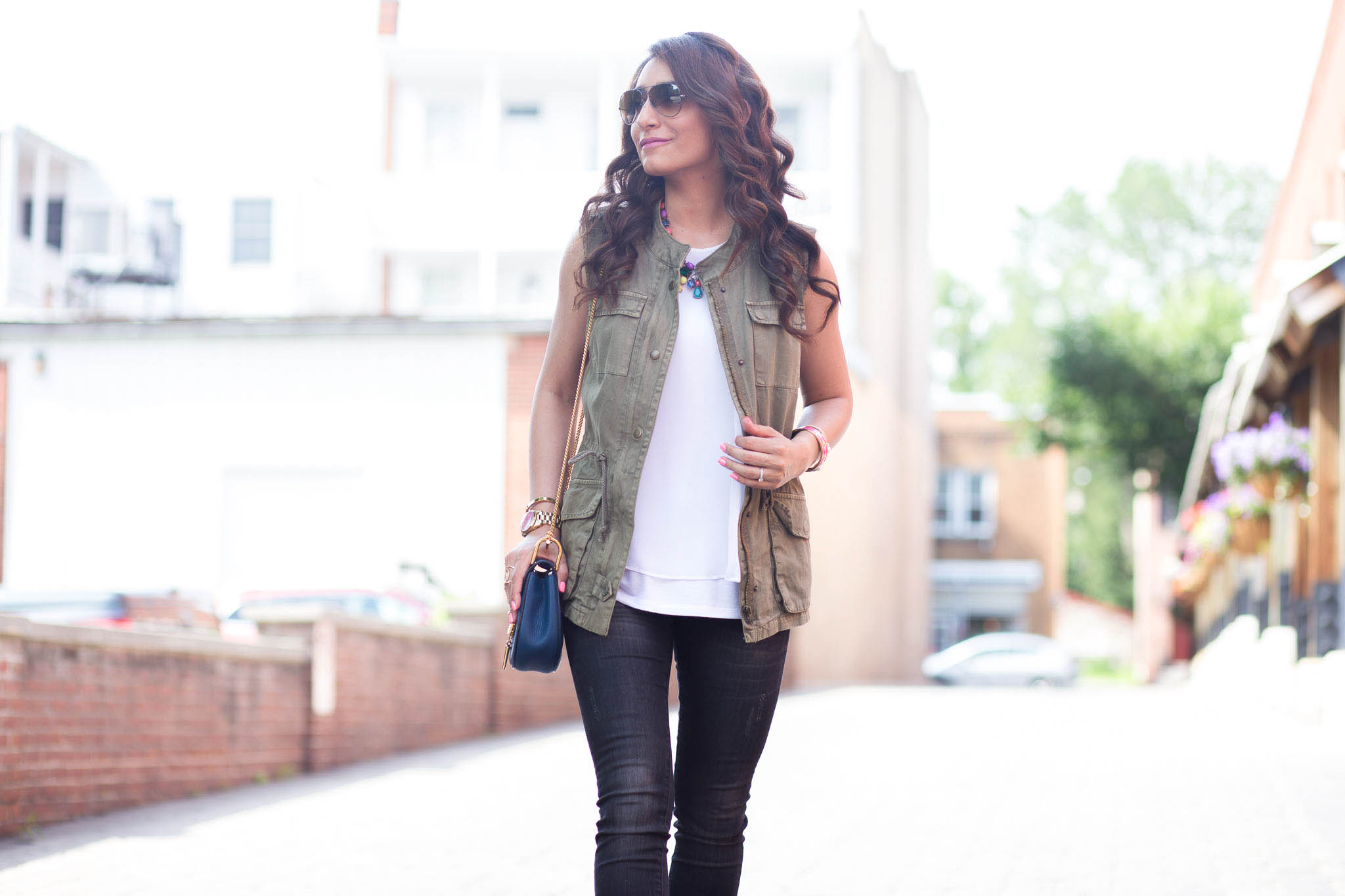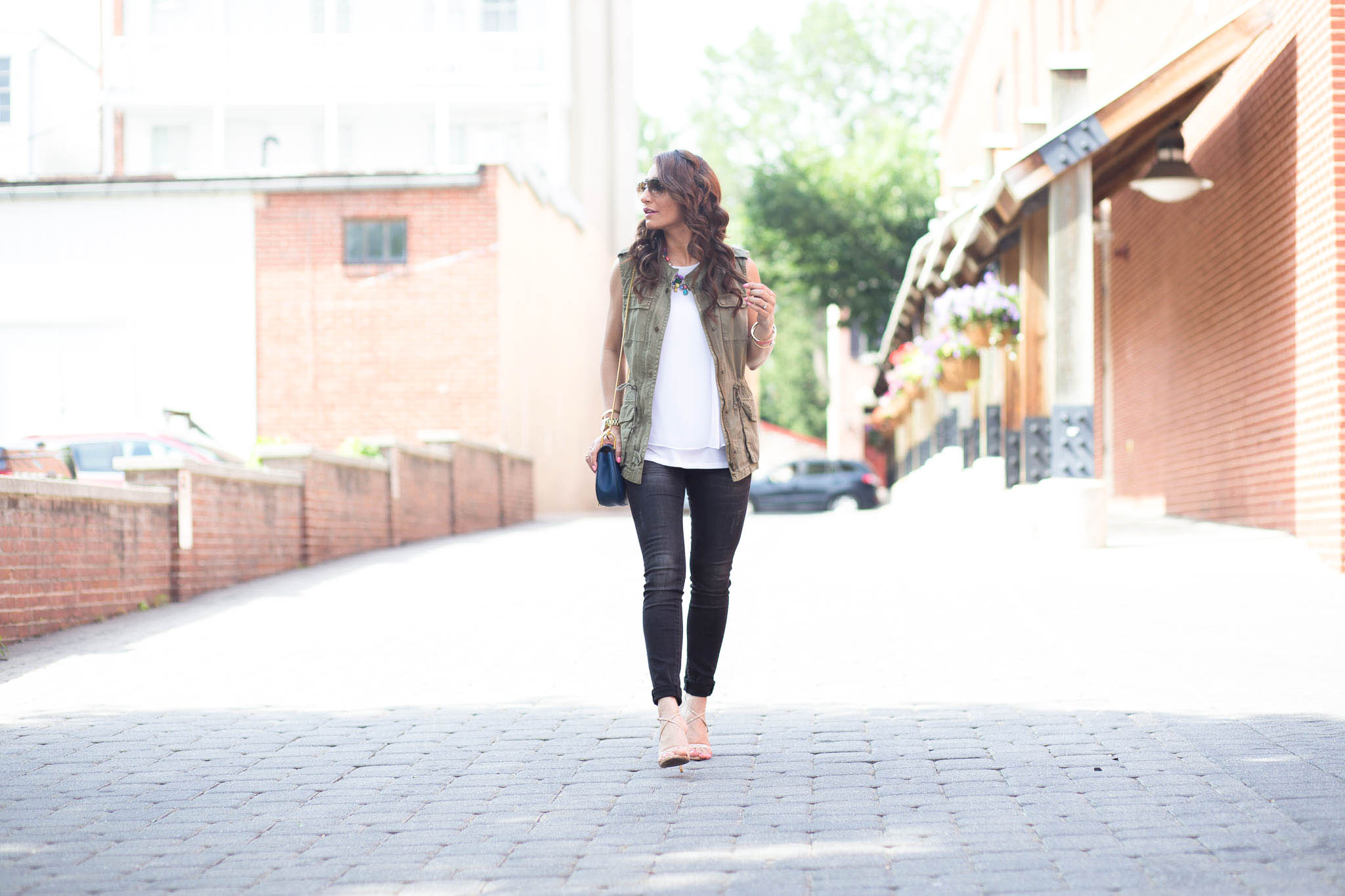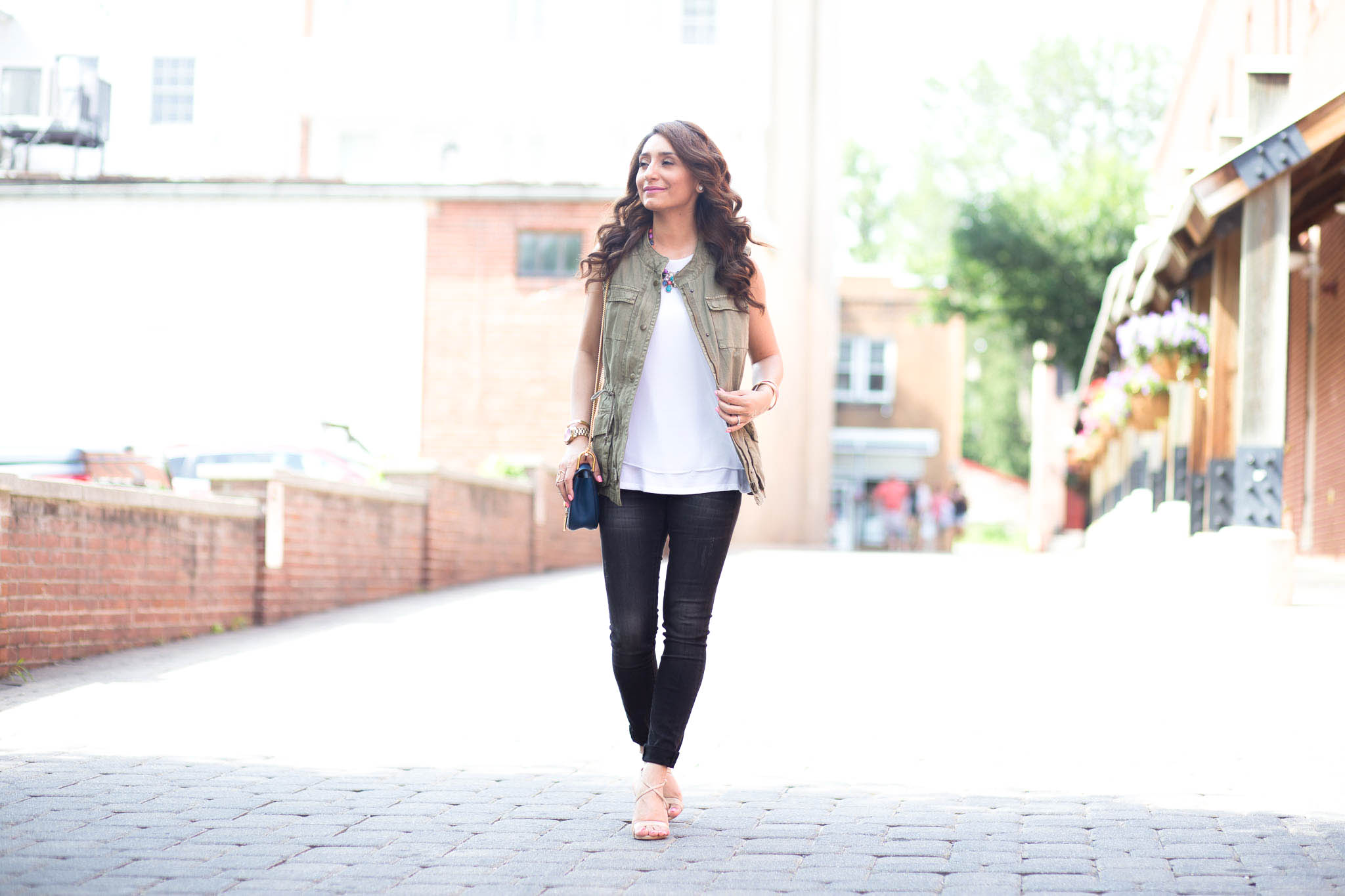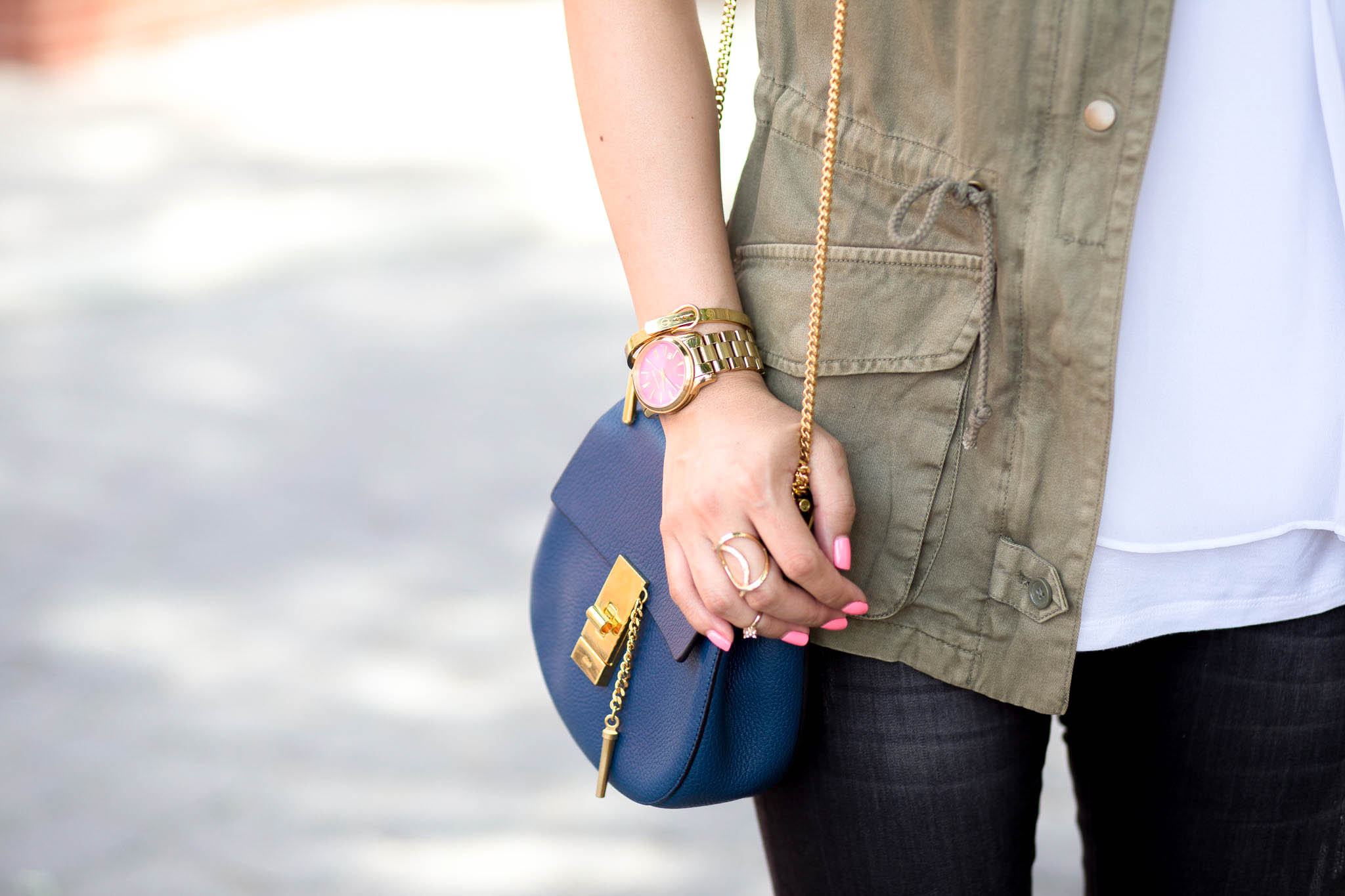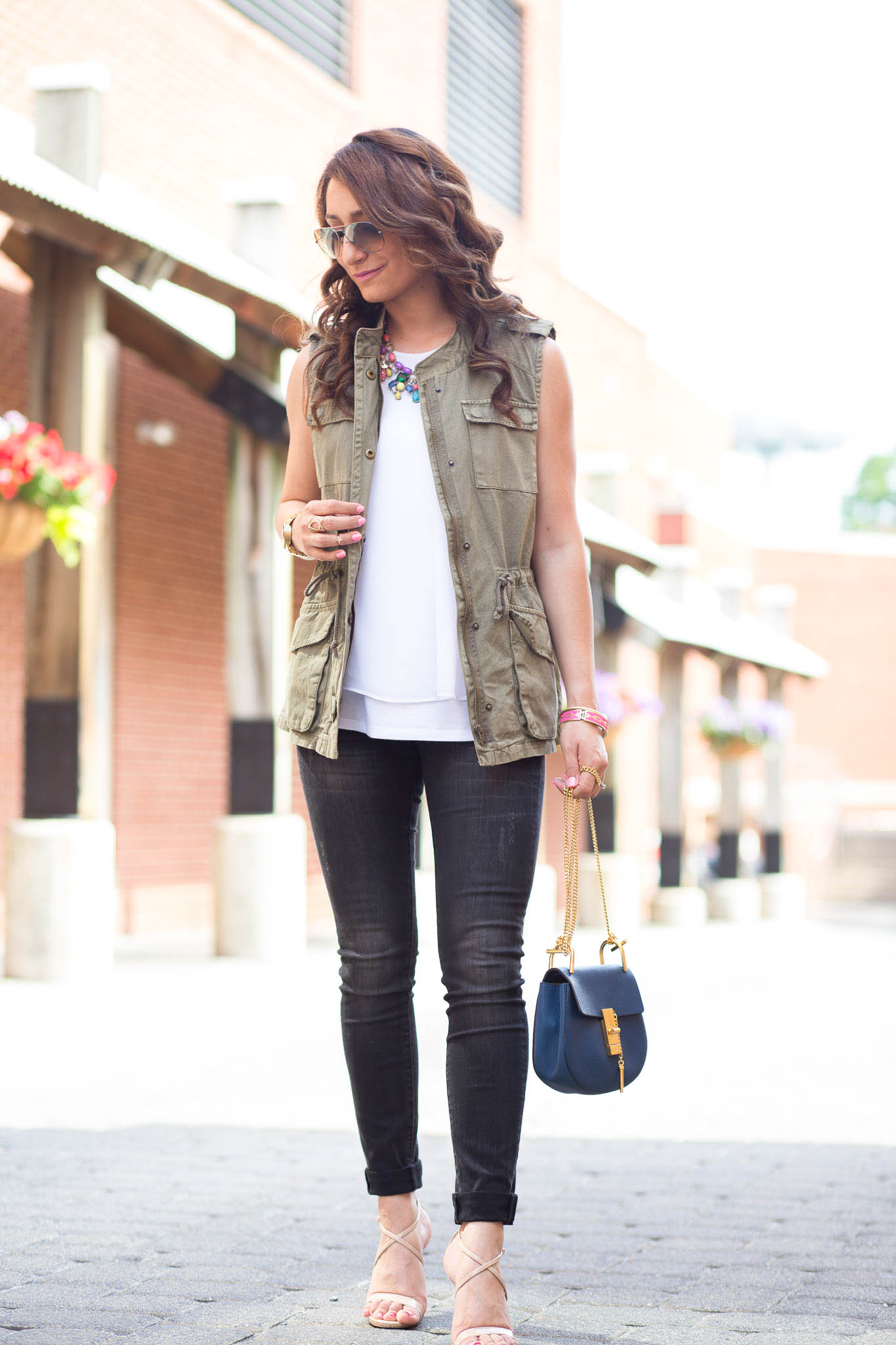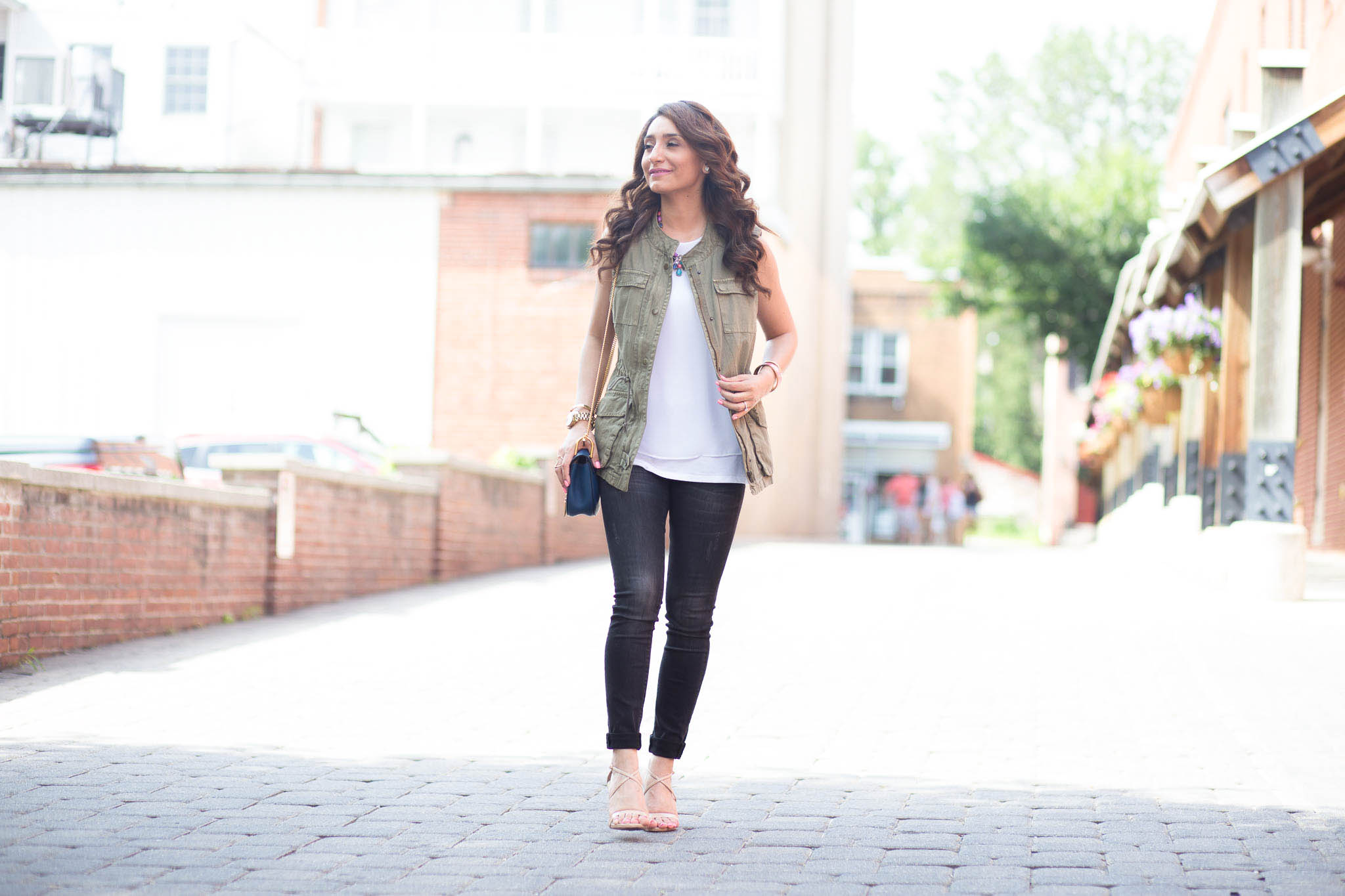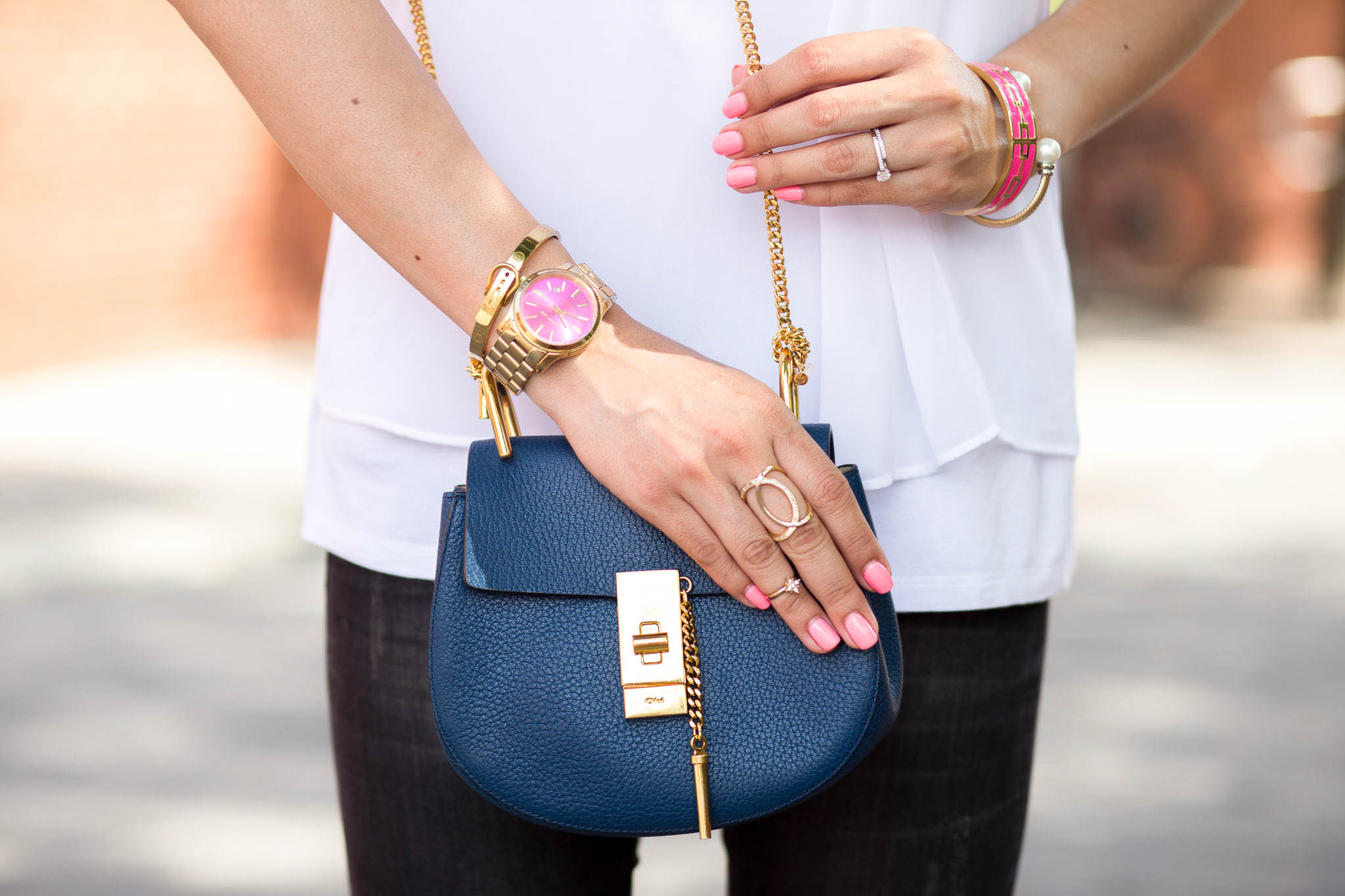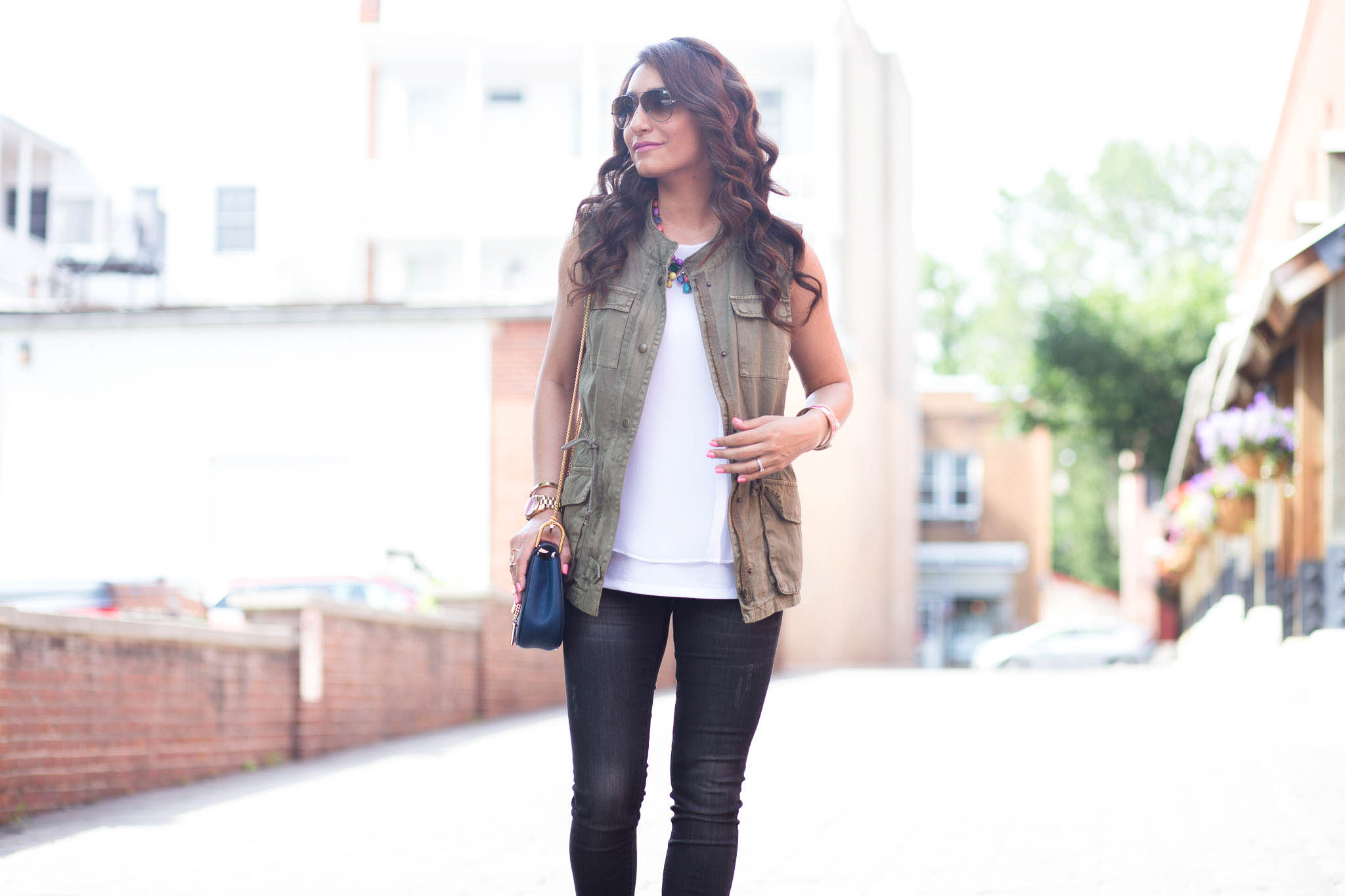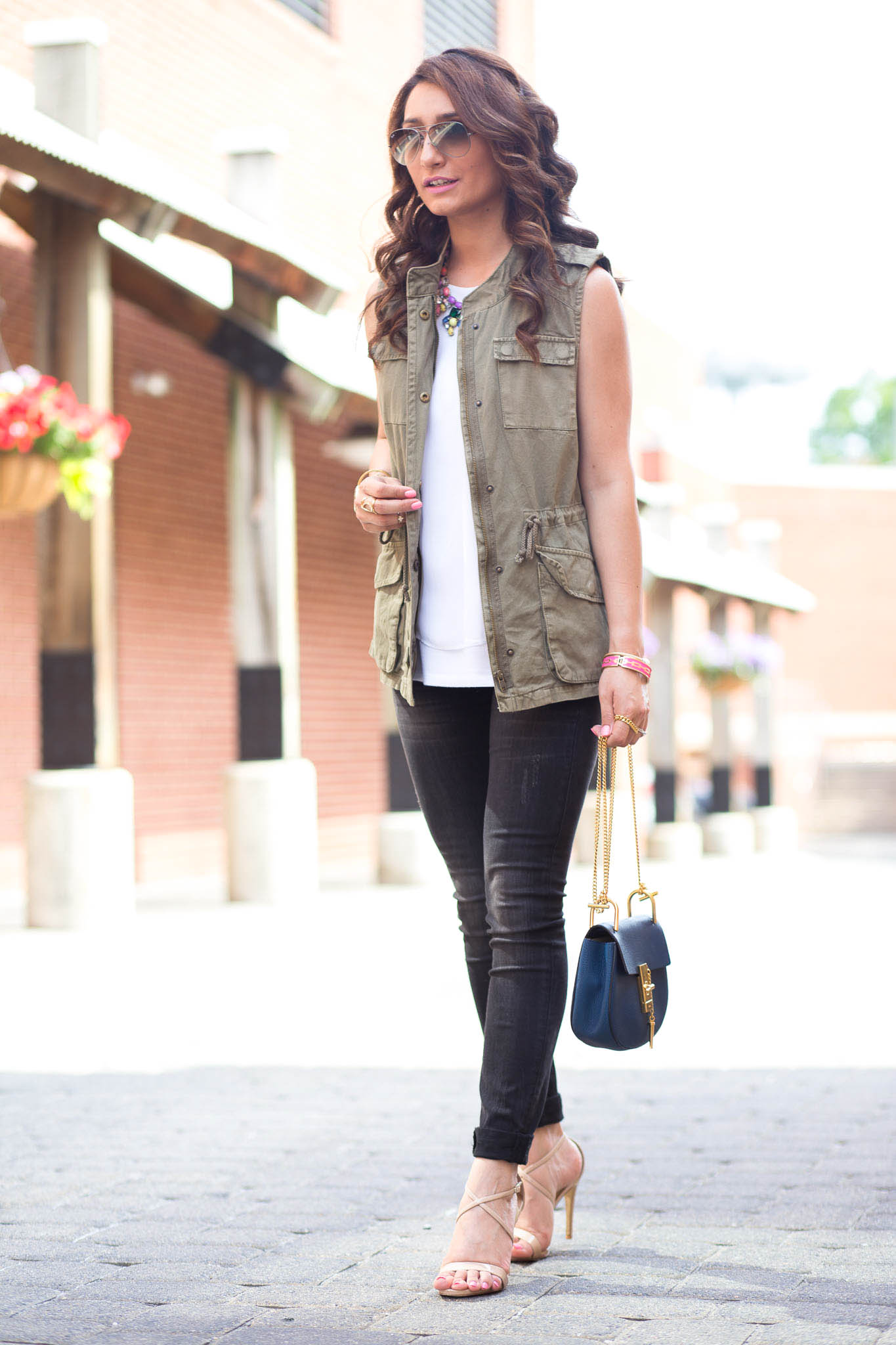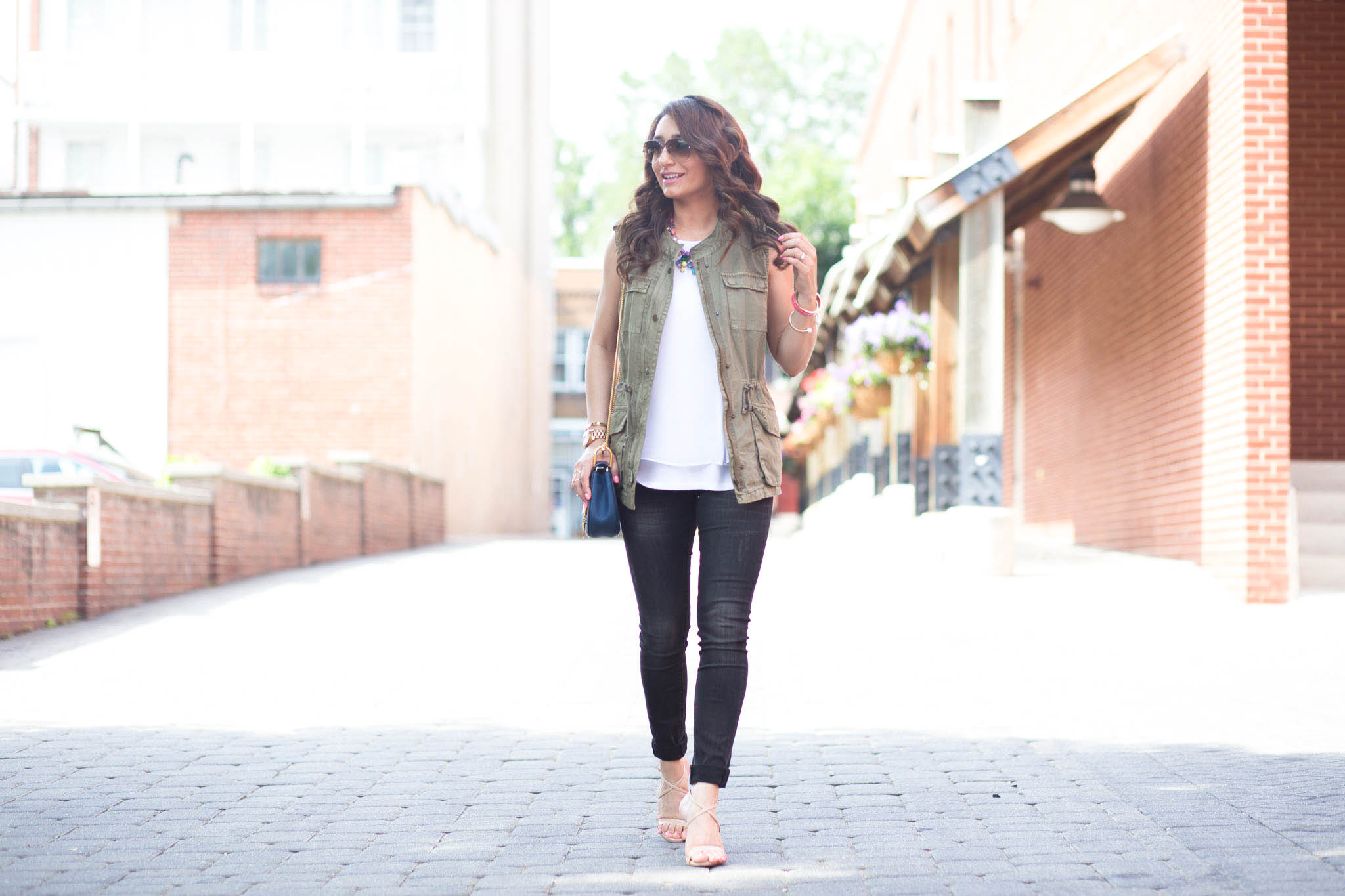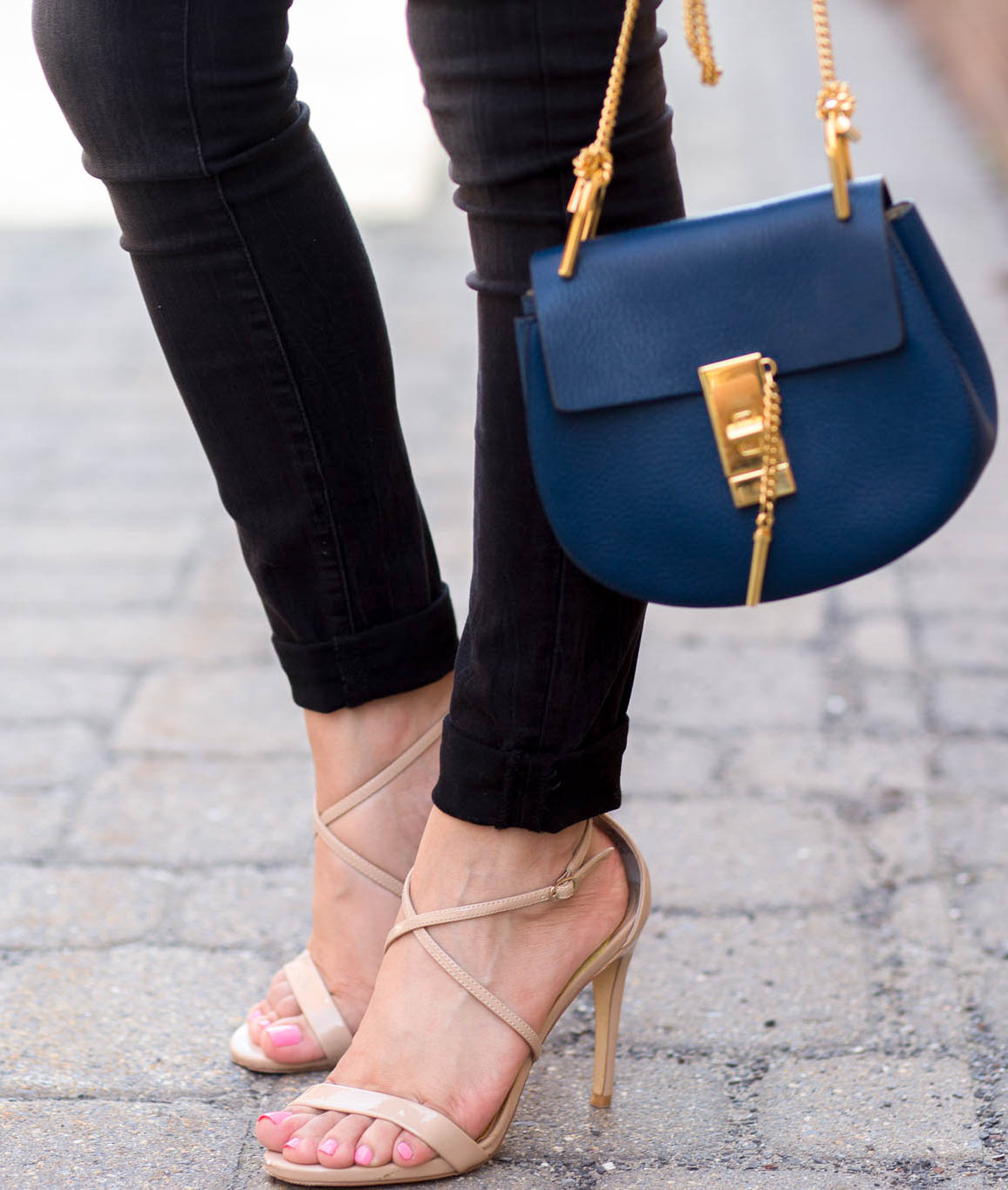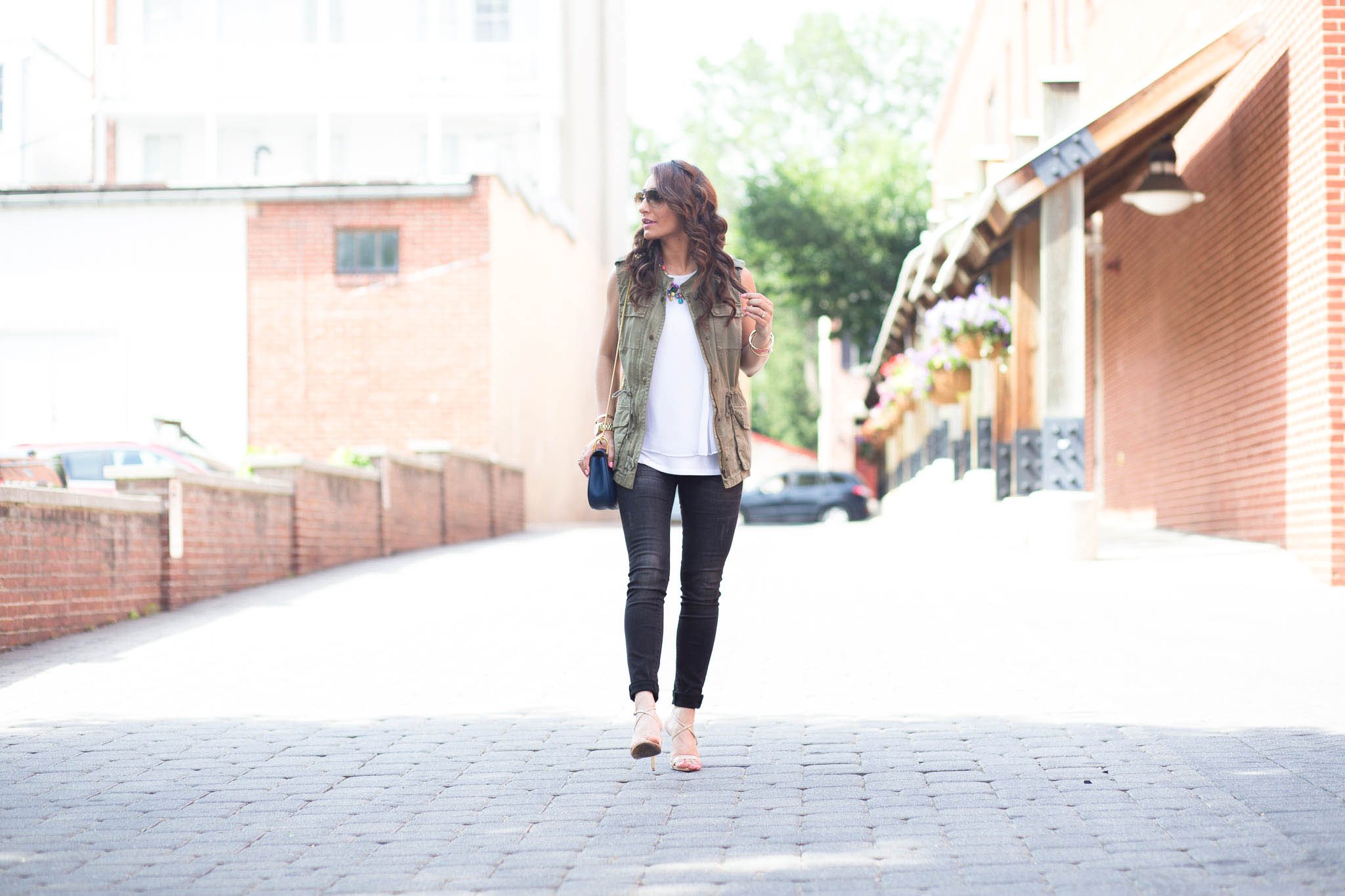 Photography by Jennifer Posada || Edits by yours truly
Top (similar here) || Vest (similar here) || Jeans (similar here) || Sandals || Bag C/O || Watch
Happy Friday, lovely friends! Very despacito (anyone else obsessed with this song?) but it's finally starting to feel a bit more like summer here in Maryland. Yay!
I don't know about you guys but I'm the type of girl that always carries a light jacket or a vest even if it's the middle of summer… lol. The thing is, the air conditioning can be so strong indoors (I'm looking at you, Walmart and Costco!) I get cold rather quick and quite often. Can anyone else relate? I really hope so because for today's post, I thought I share with you guys how I incorporate light layers during the sunny season.
 Utility vests are super popular for fall; I wear mine throughout summer, too! Vests are a super simple and practical way of adding both, a little bit of warmth and style to your outfits. The key for me is to pair it with classic, summer staples from my wardrobe. For this look, I decided to wear it with a sleeveless top and comfy jeans. The idea was to look cool while also keeping it appropriate for the office. In my opinion, utility vests can be a little bit masculine on their own and so added my favorite pair of strappy sandals to balance that feeling out. I think it works, right?
Today's look is all about this amazing Chloe crossbody leather bag from Trendlee, though. Seriously, how fabulous is it?! It's so much prettier in person, too. The leather is so soft and the color is absolutely perfect for the season. The gold accents make this crossbody bag pop; it's truly a stunning piece and a must in your wardrobe and/or wish list.
Alright my lovely friends, this is all I have for you guys today. I hope you guys like my take on how I wear my utility vest for the summer season. Do you guys wear your vests during the summer time, too?
I'll be back with a new outfit soon.
Xo
Flor