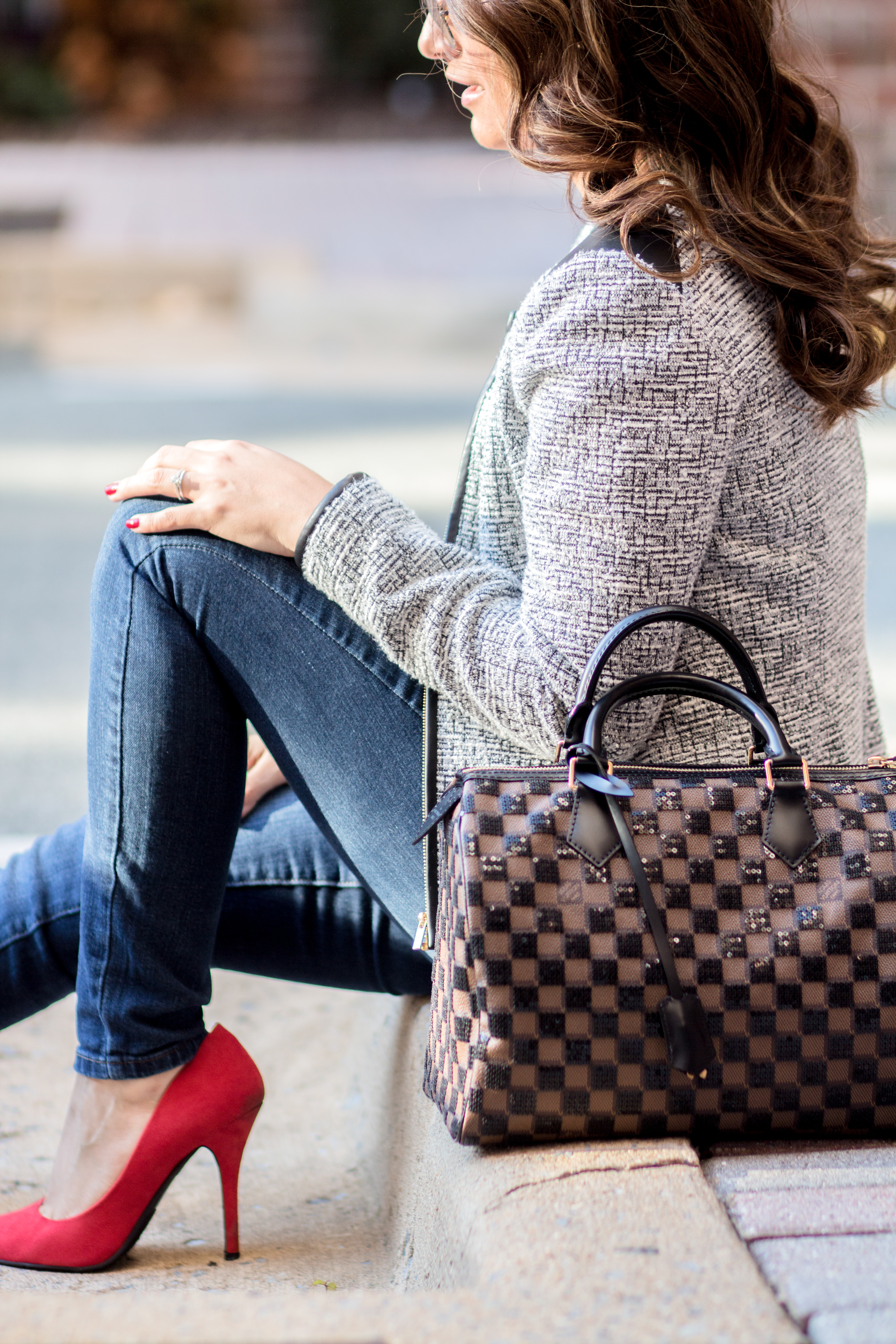 Happy Wednesday, lovely friends!
I've had a few of my gals ask me for ideas on how to wear jeans to work. I can't believe I haven't done it before! I work at a car dealership and, while I could get away with wearing jeans every day, I try to wear them only once or twice a week.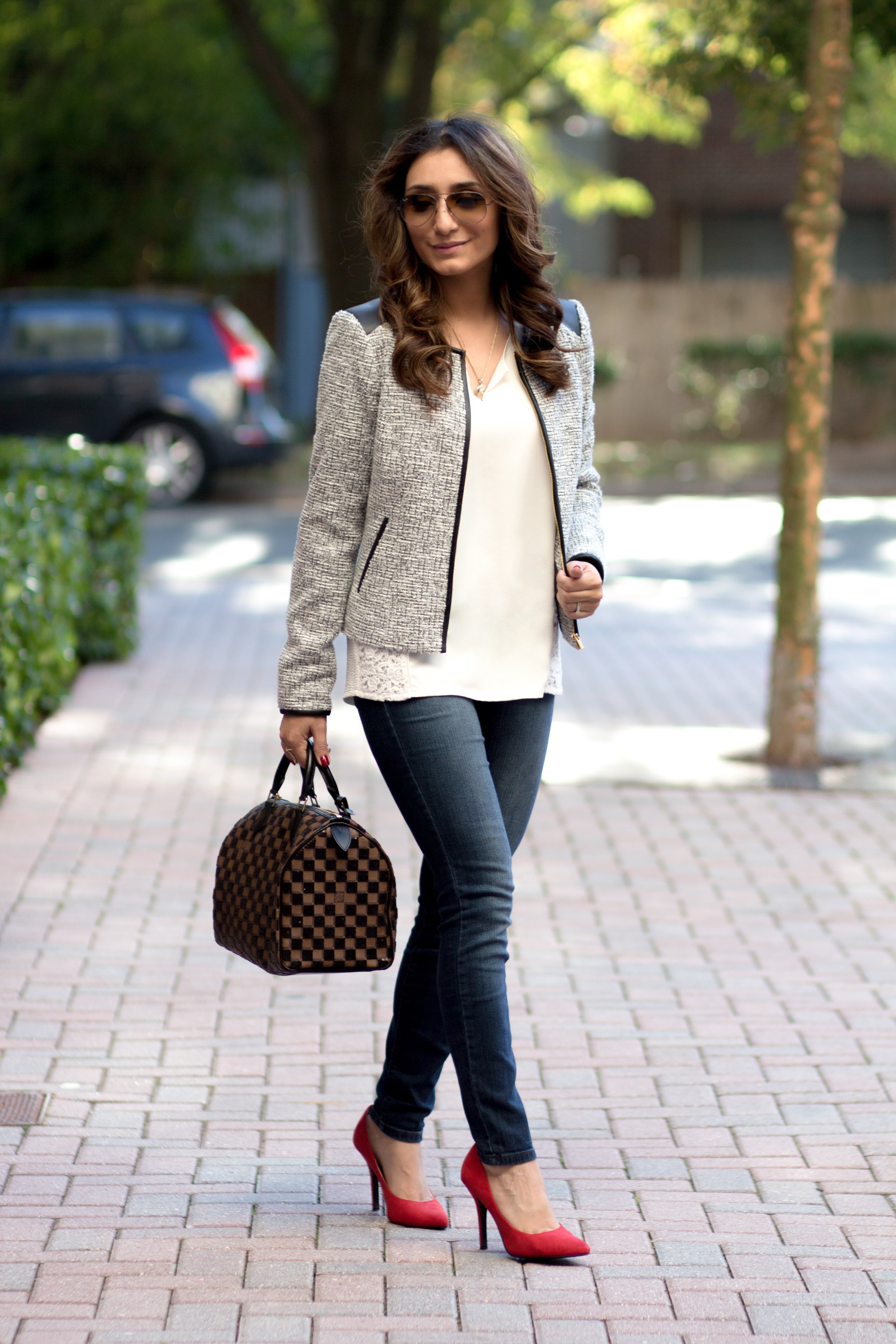 This outfit combination is one I often bring to work for Fridays and Saturdays. The recipe is simple: a blazer and/or a button up shirt + jeans + heels + a pretty bag = slaying the business casual trend for work. Tweed jackets are my favorite, especially for the work environment. This one in particular is great because I can wear it in so many different ways! The leather touches at the top bring a certain coolness to this look, don't you think?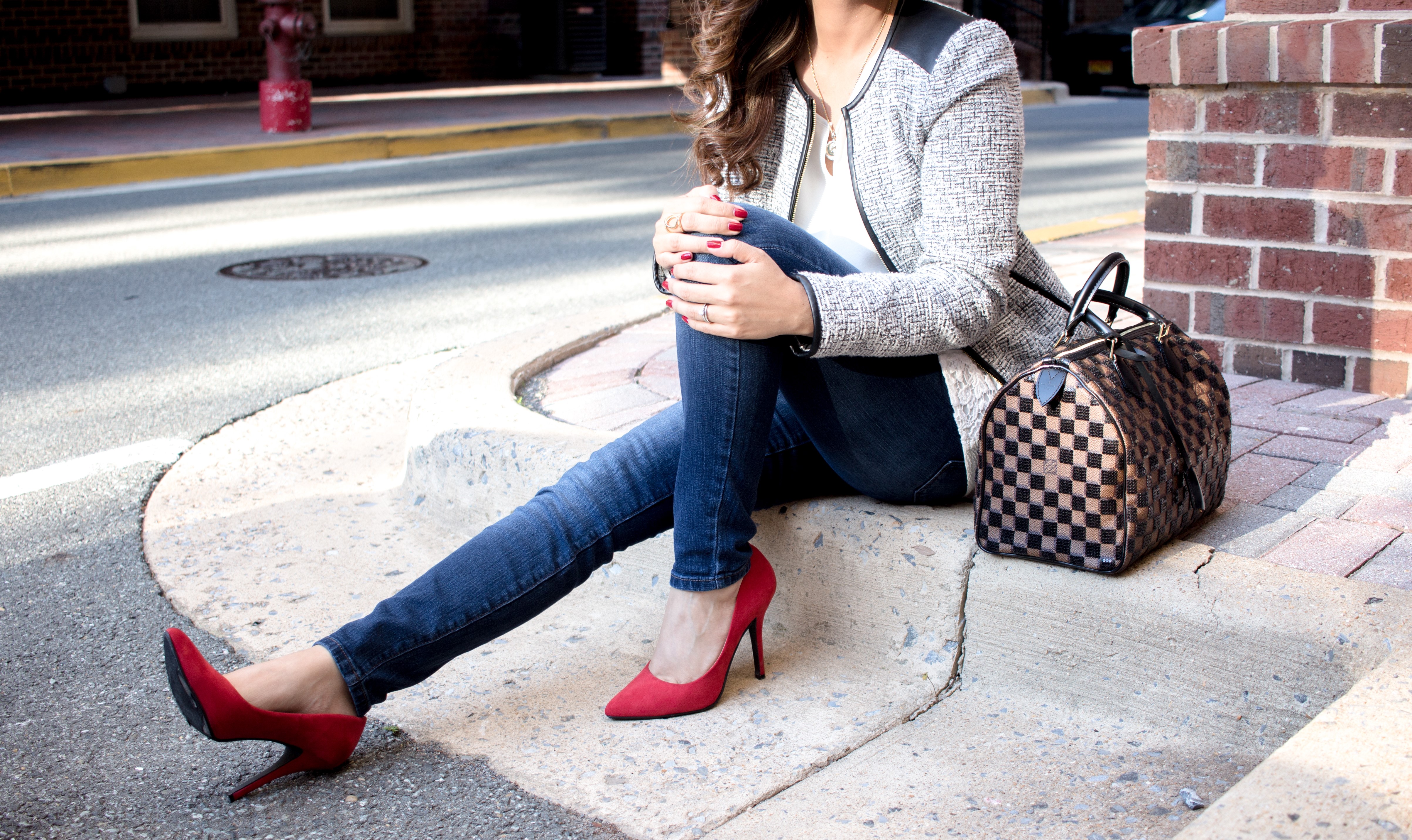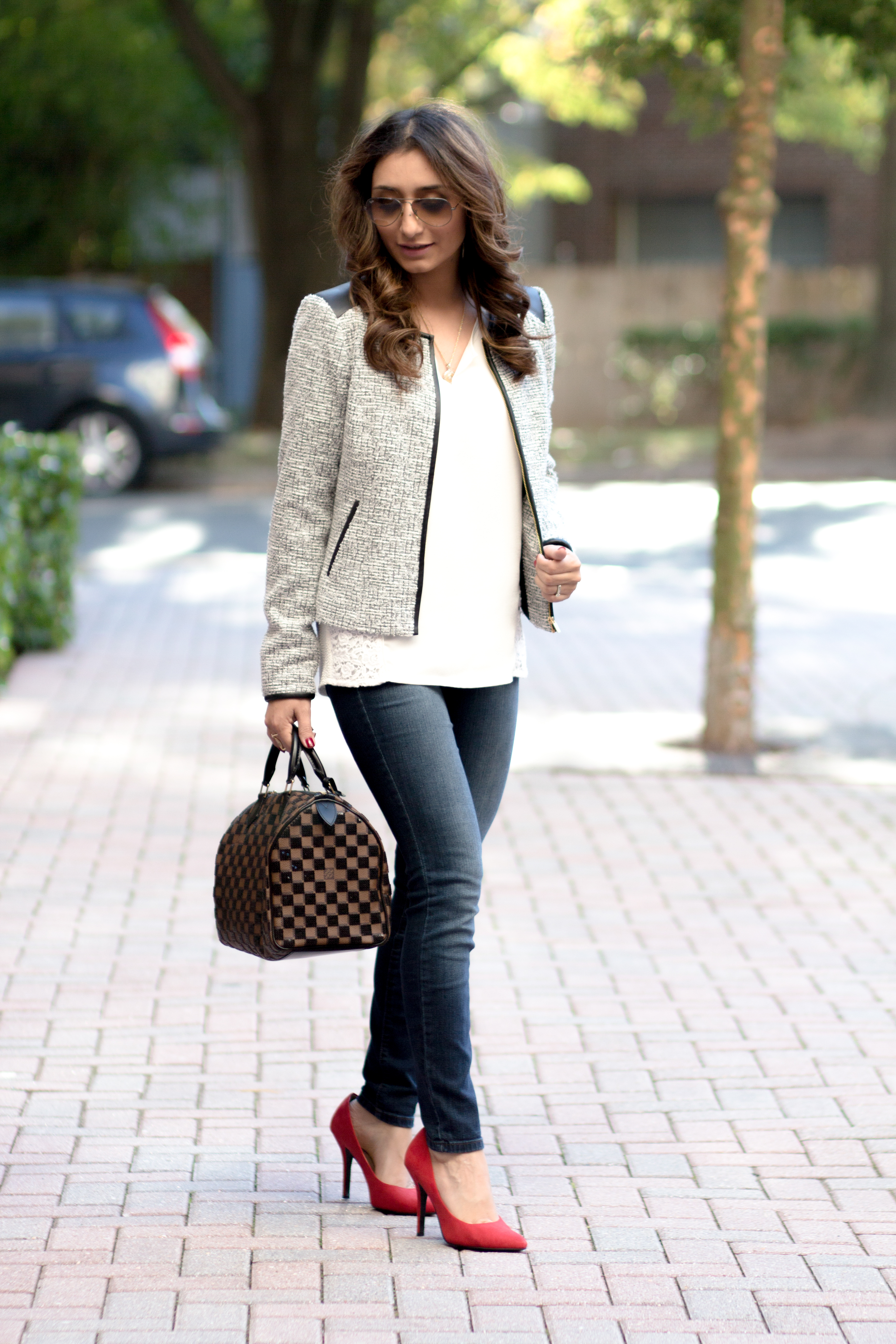 Truth be told, I like to pair my jeans with heels because they make my legs look longer and well, what girl doesn't like that, right? Haha. I do love how a pair of heels can bring your jeans for work game to a whole new level. This red suede pumps are not only cute but super comfortable. They also go perfectly with my tweed jacket.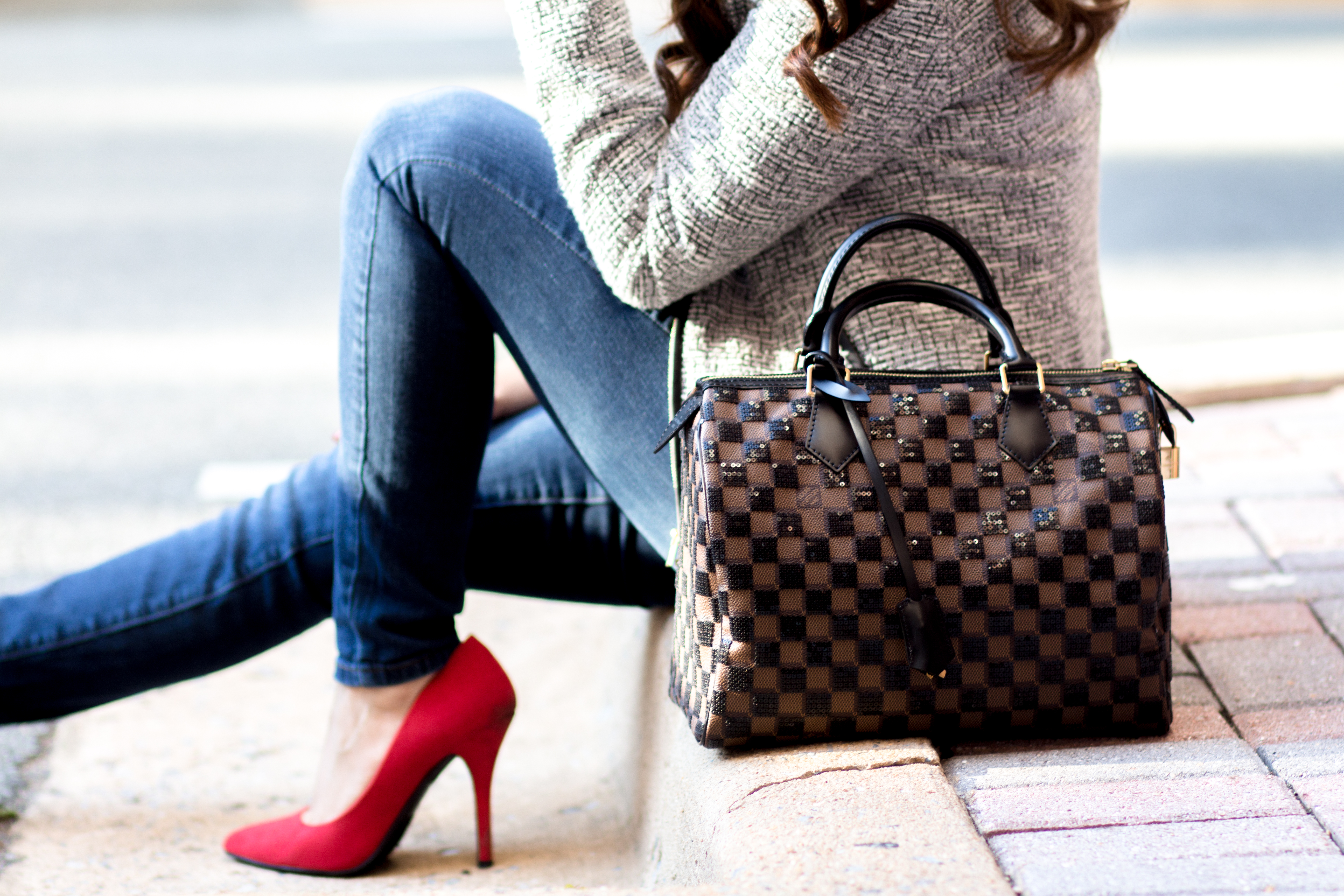 Can we talk about this glamorous Louis Vuitton bag from Trendlee? I totally had a Carrie Bradshaw's "hello, lover" moment when I first saw it. I love everything about this bag, I don't even know where to start! First of, it's a great size – not too big but not too small either. These color combination is awesome! I for one am one to love a black and brown combo, it's so classy! The black sequins along with the leather details are simply gorgeous and make this bag special. I chose this bag in particular because it has that cool vibe I was looking for to go with this outfit but I also really liked this one red Louis Vuitton from the Alma collection as well. The red Alma in particular was my favorite because of the season we're in. I feel like red goes extremely well with late Fall/Winter seasons so this bag would be perfect because of that.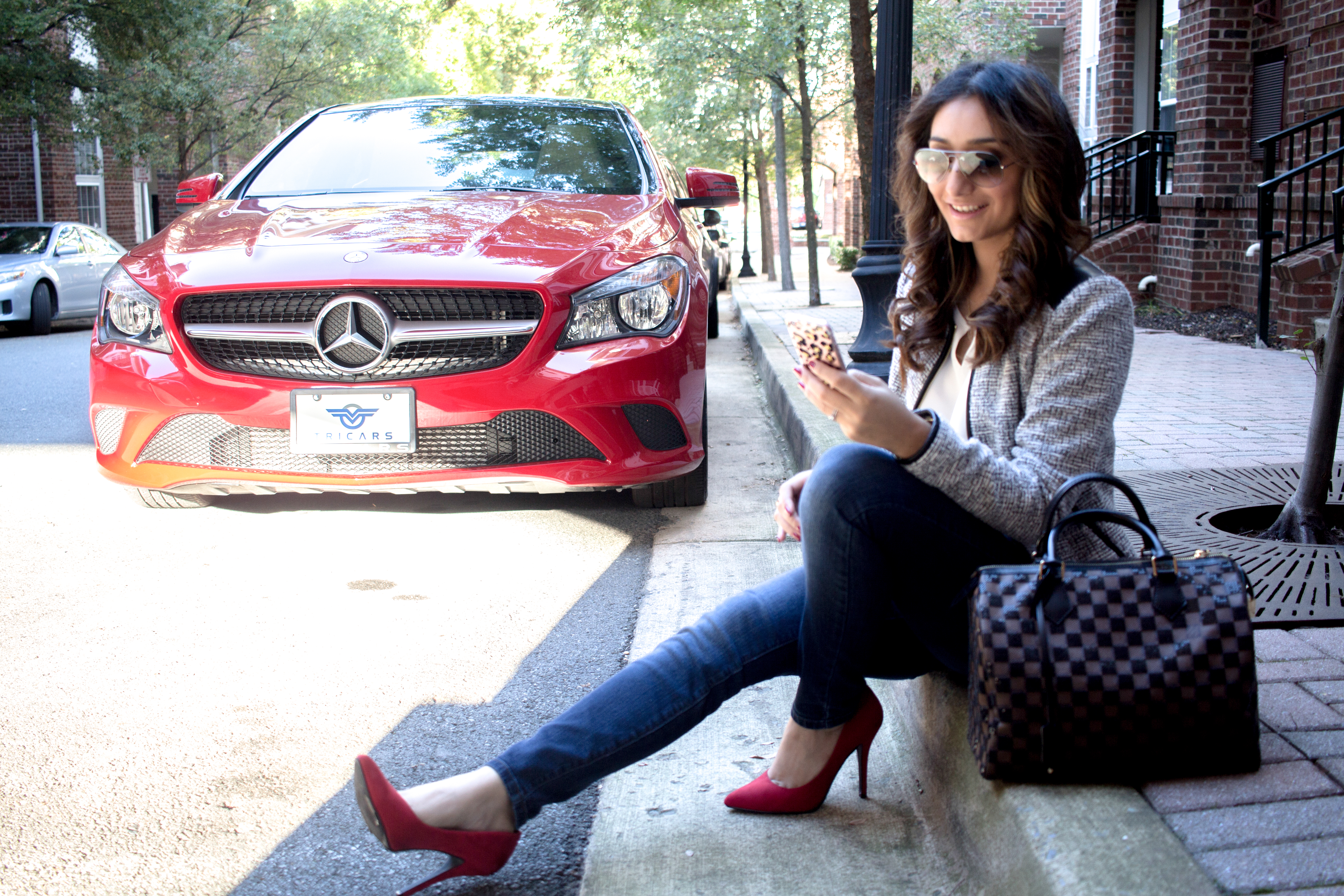 Given the opportunity, would you buy a luxury bag for $1.00? I mean, why do I even ask?! LOL. Here is how it works: Trendlee has a Treasure Hunt every Thursday in where a luxury handbag is hidden on the website. This handbag will be released at 1:00 PM EDT and the first person to find it will be able to buy it for $1.00. Yeah, you read this right. Every week there is a lucky winner and a lot of people are very excited this treasure hunt. I thought I'd extend the invitation to you guys because it how amazing would it be to be the lucky winner?!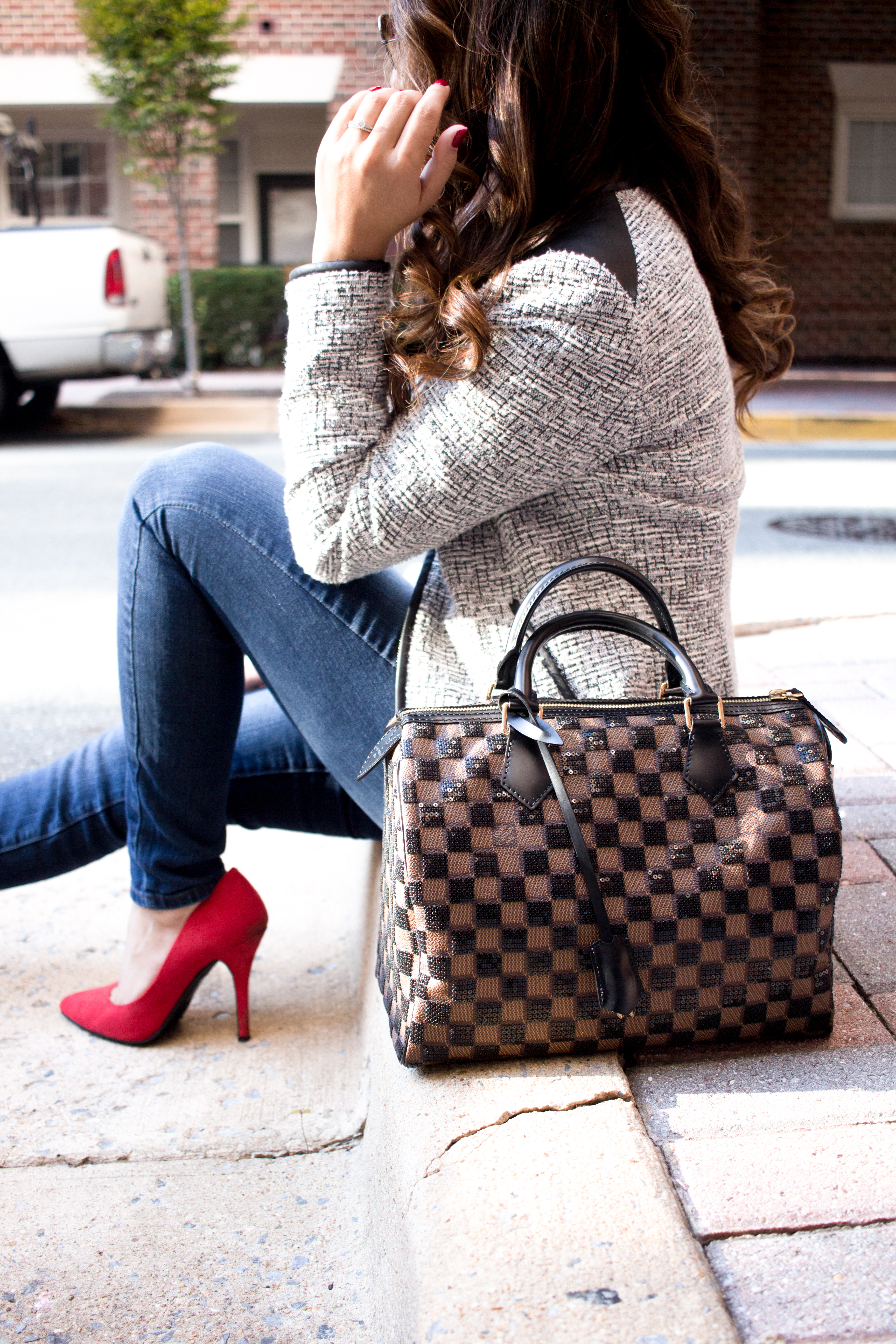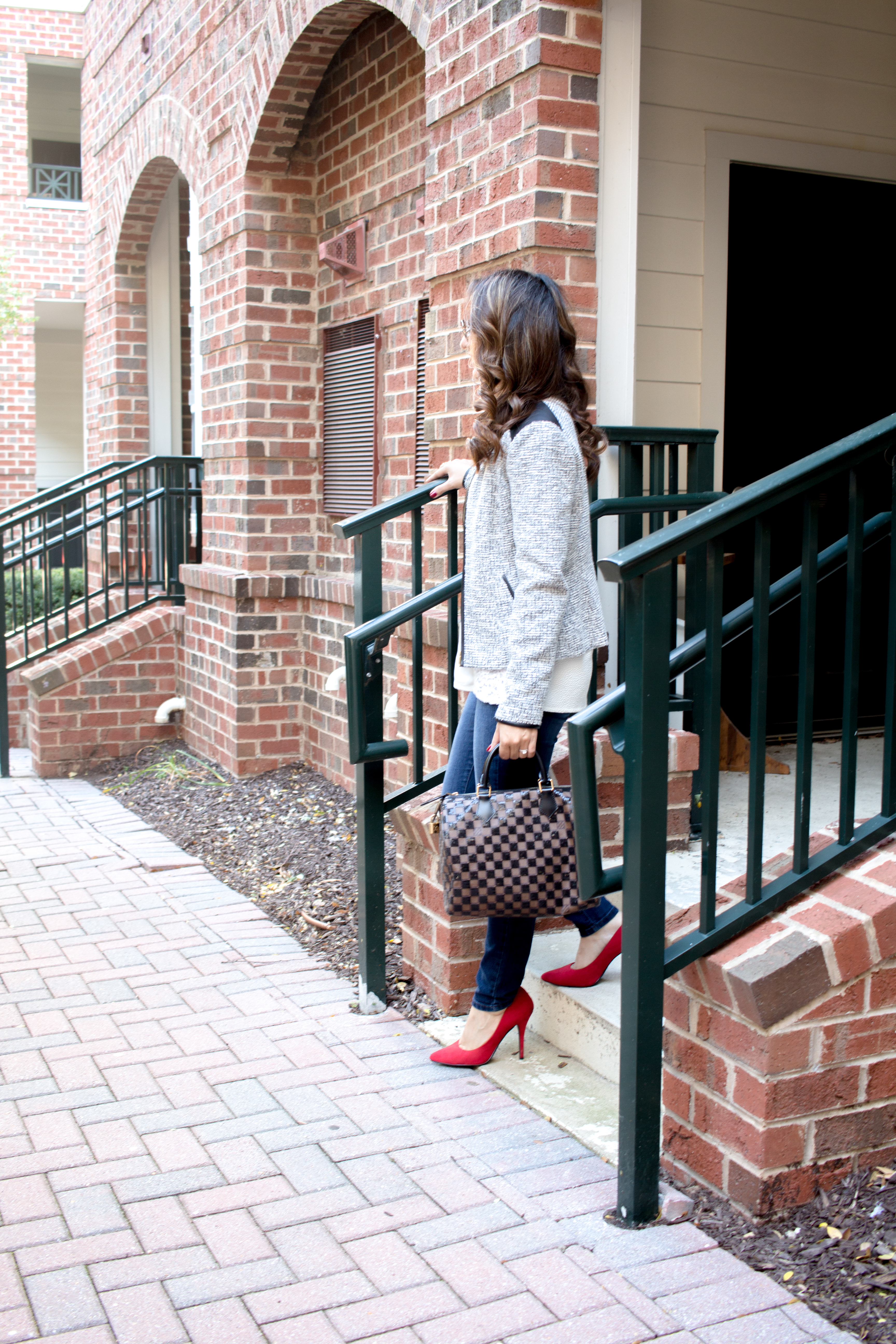 Jacket || Blouse || Jeans || Shoes || Bag C/O || Mercedes Benz 
How do you wear your jeans to work? I'll be sure to share more looks featuring jeans with you guys soon. Let me know your thoughts in the box below! See you guys soon!
XOXO
Flor