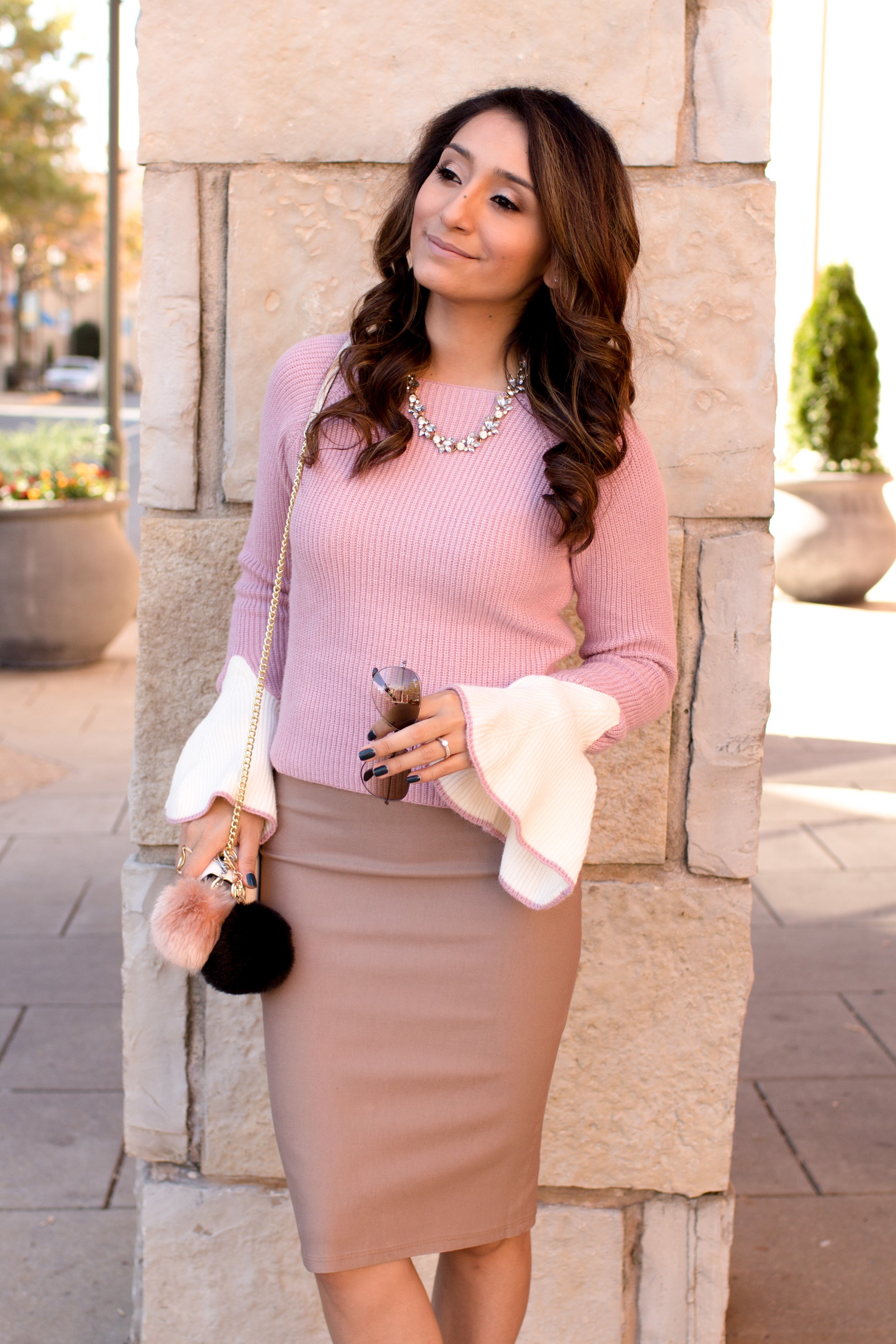 Happy Thursday, lovely friends!
You guys, so much has happened in the past few weeks, I don't even know where to start!
I guess I'll start by updating you on my trip to Canada. About 2 weeks ago, I had the pleasure and honor of throwing my sister and her husband a Co-Ed baby shower.  Everything turned out so beautifully you guys, it was amazing! I had so much fun planning, organizing, and when it came to it, I had a ton of fun myself. The guests were all so nice and special! I feel happy to know that my sister has such a lovely group of friends and such supportive family in Canada. I will share some pictures from the baby shower in a future blog post. In the meantime, all I can say is that it was truly a busy yet beautiful weekend.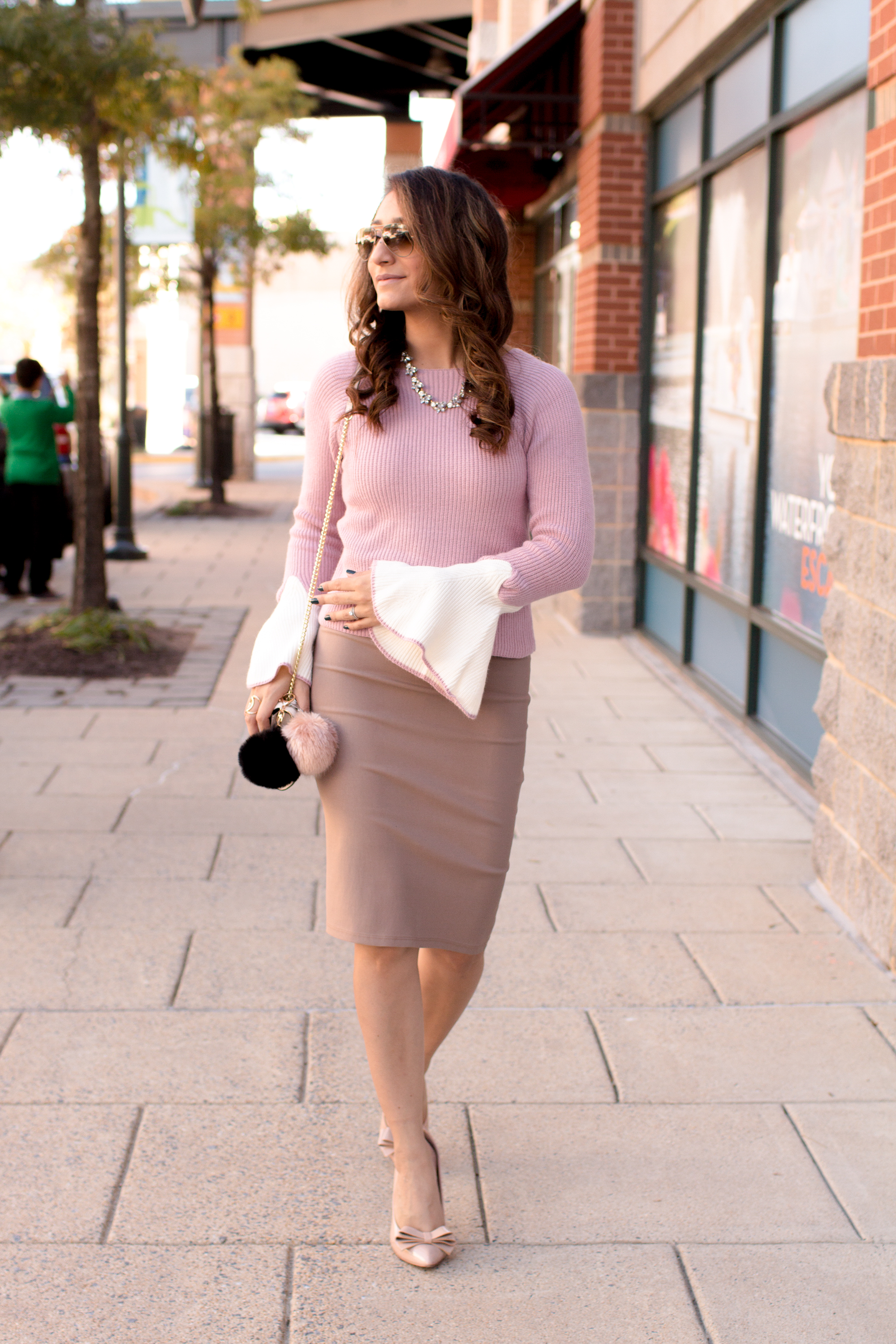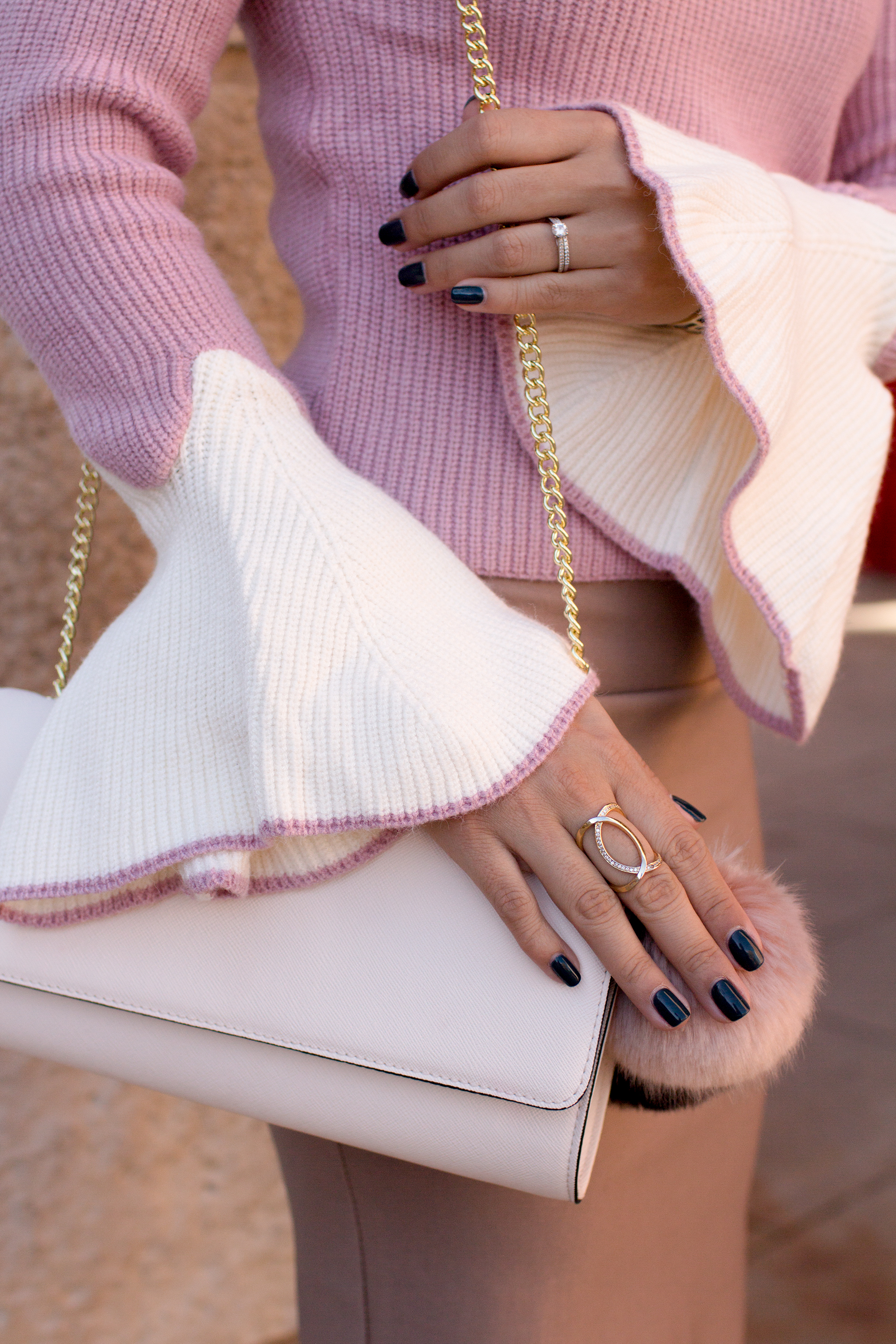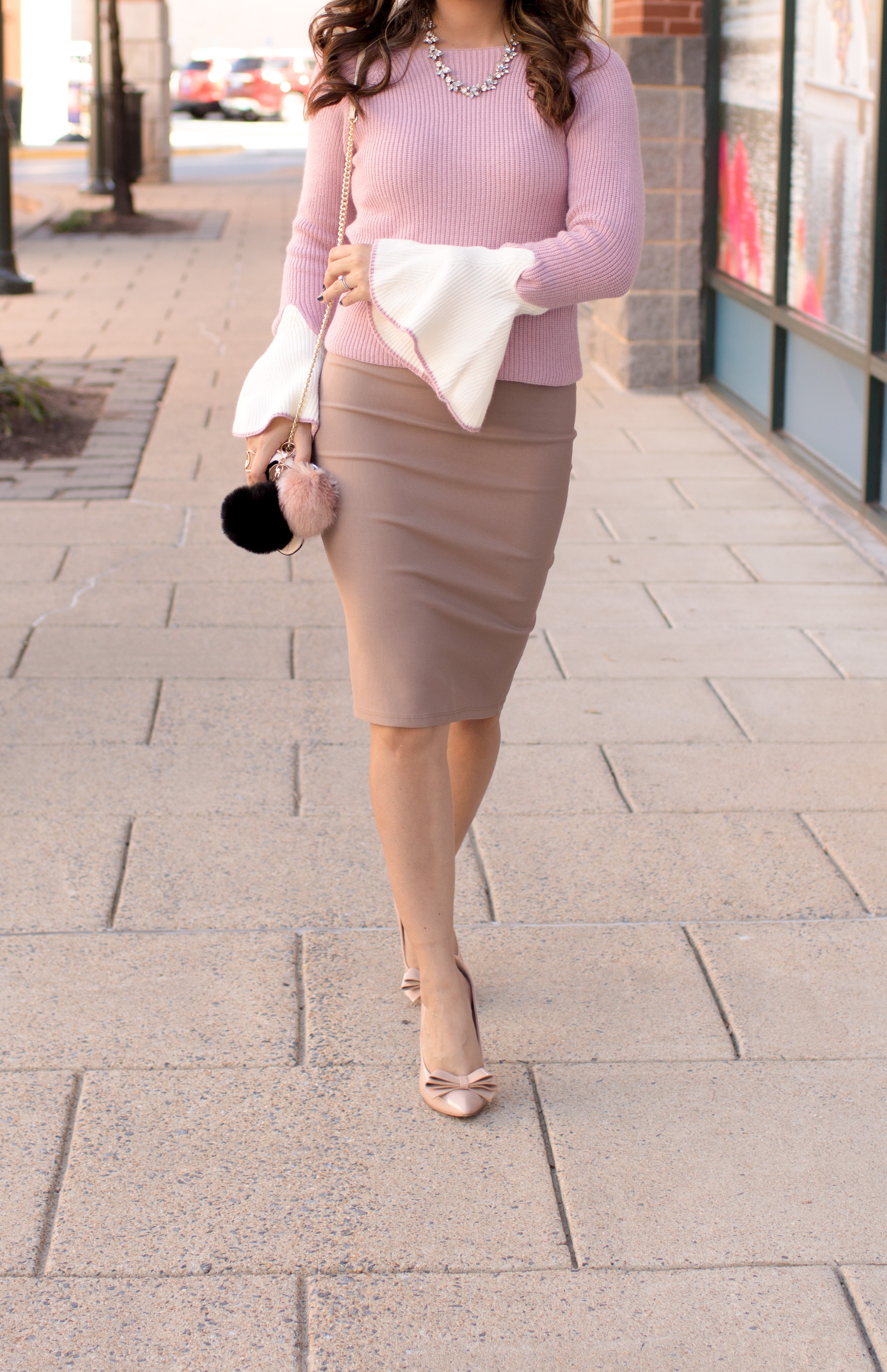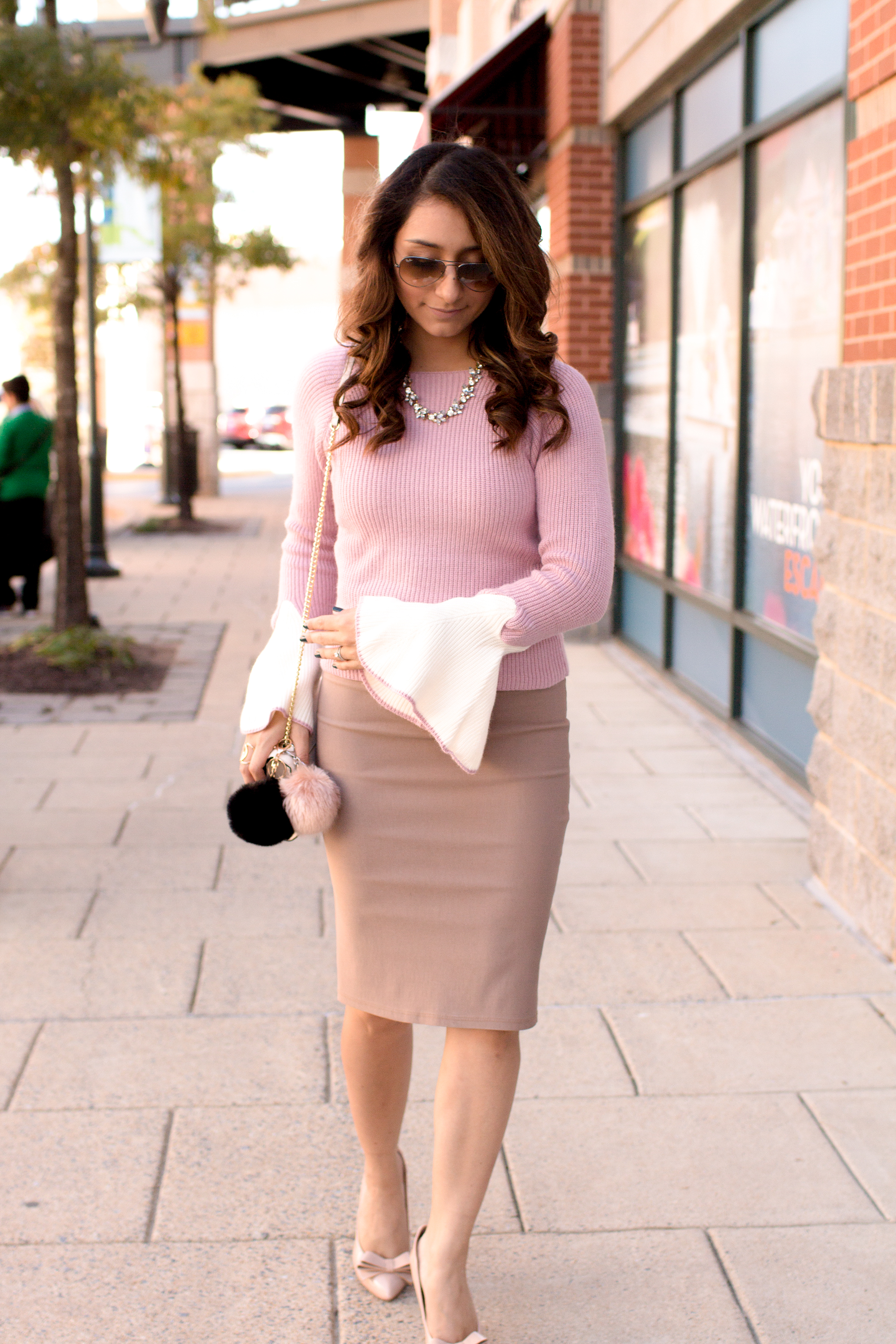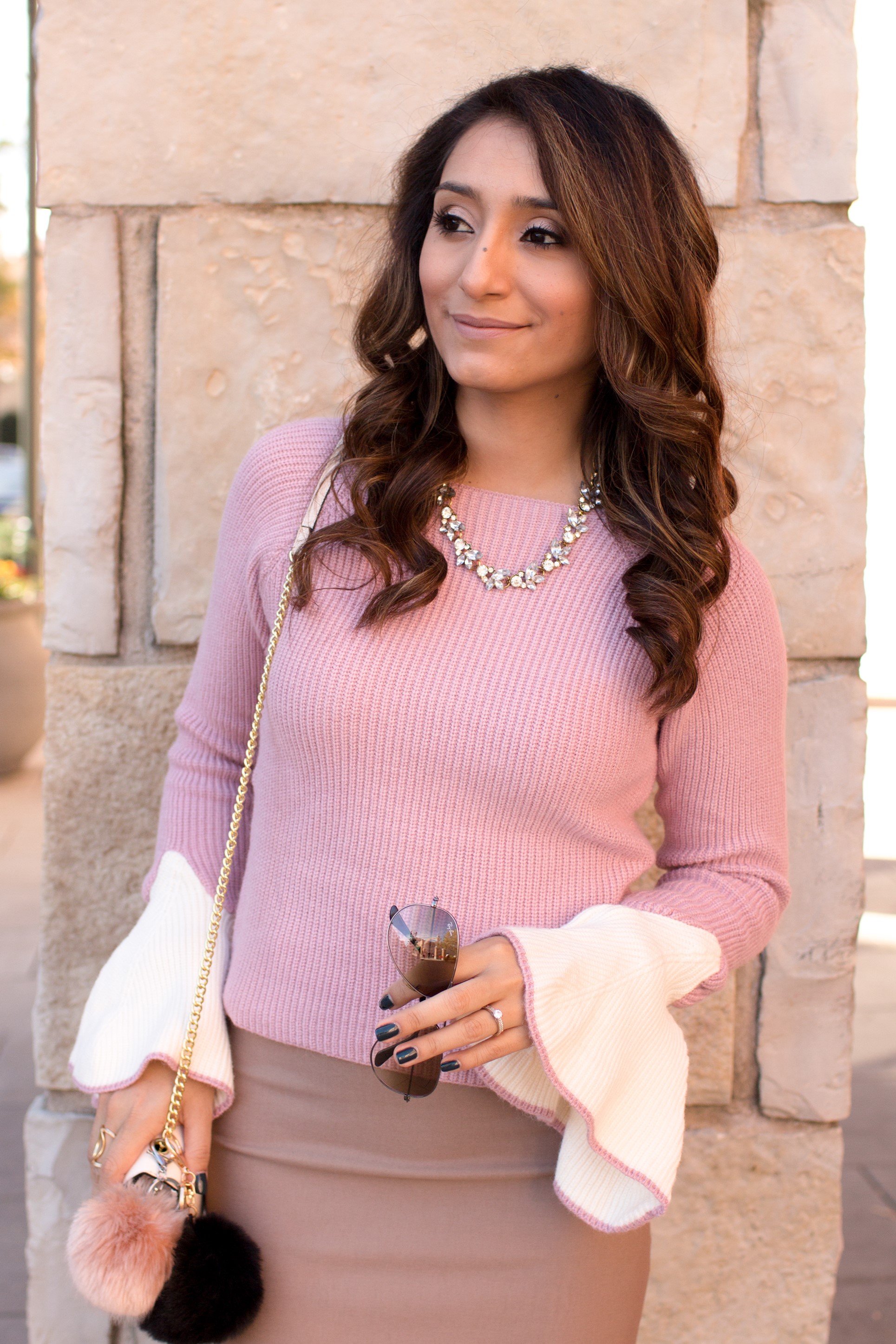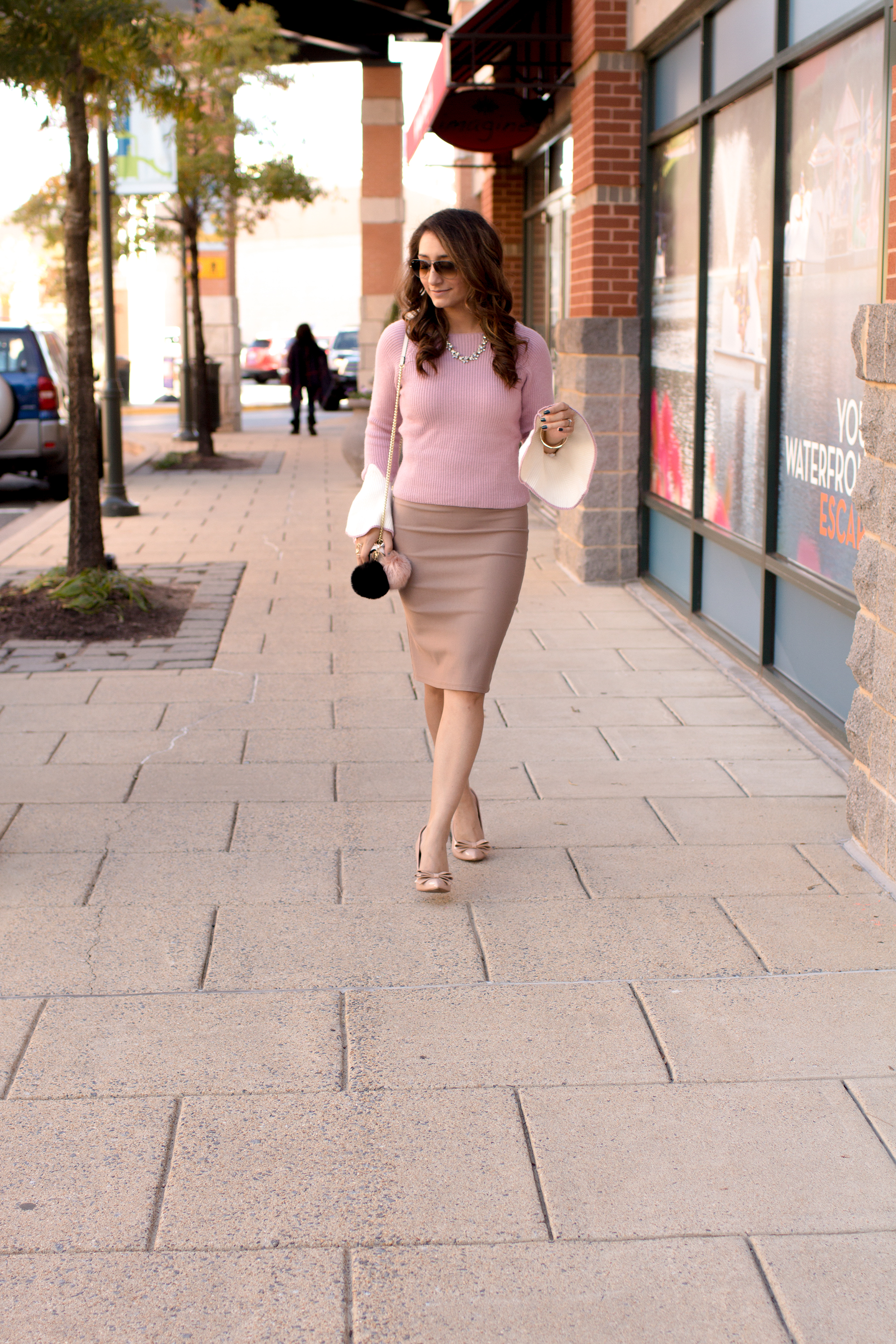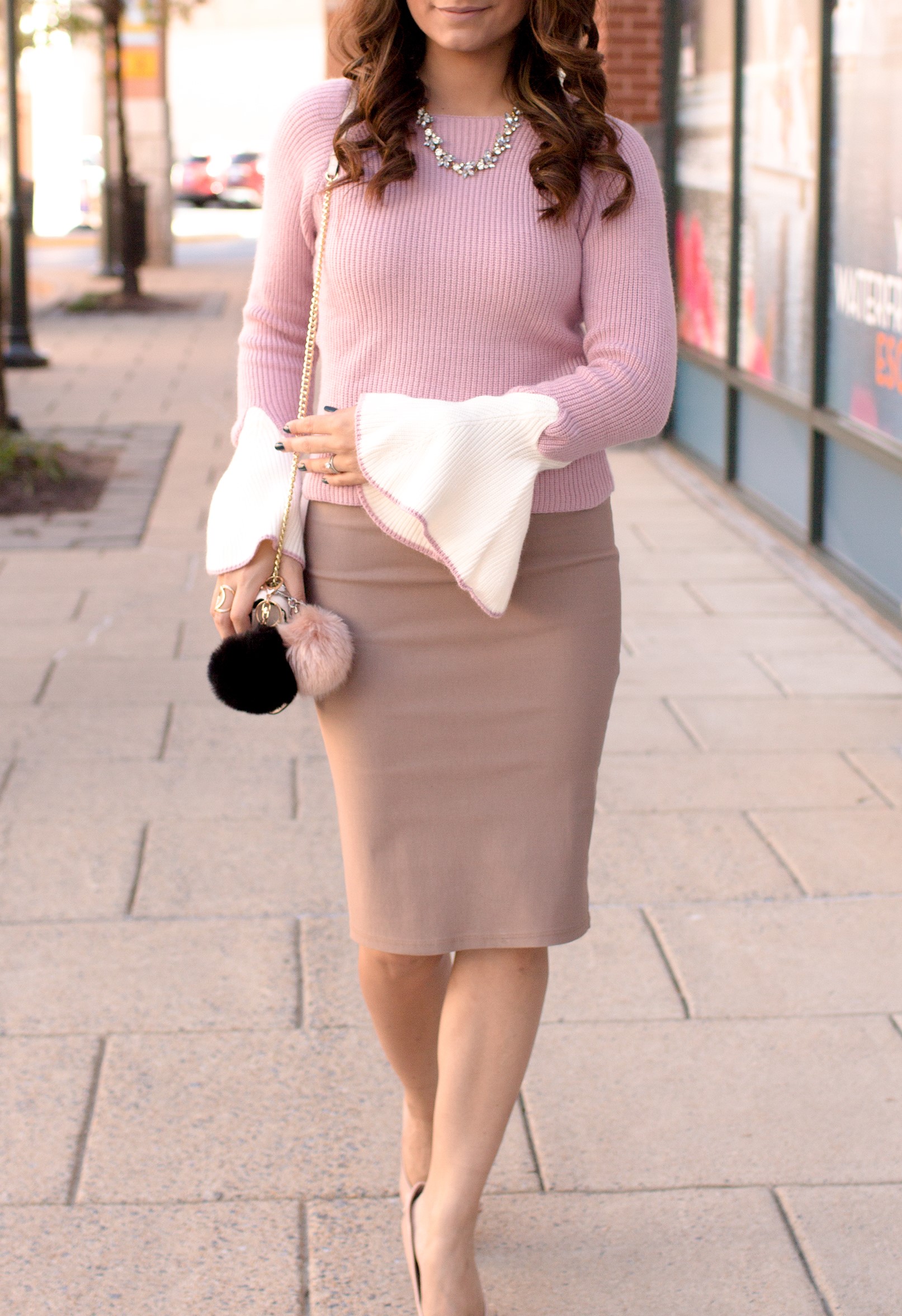 As soon as I was back from Canada, I had yet another big event waiting for me the very next day. Guess what you guys? The hubs and I are officially homeowners! [Insert hands up emoji here]
This whole house hunting/buying business really took a lot of work, sacrifice and patience. However, we are so blessed and extremely happy with our decision. We actually moved in the very next day and so it's been a crazy couple of weeks for us to say the very least. If you follow me on snapchat, you probably have seen my short updates on the unpacking and you probably have seen a little bit of the house. Little by little I hope to make the house our home and I'll be happy to share pictures of my progress as I go.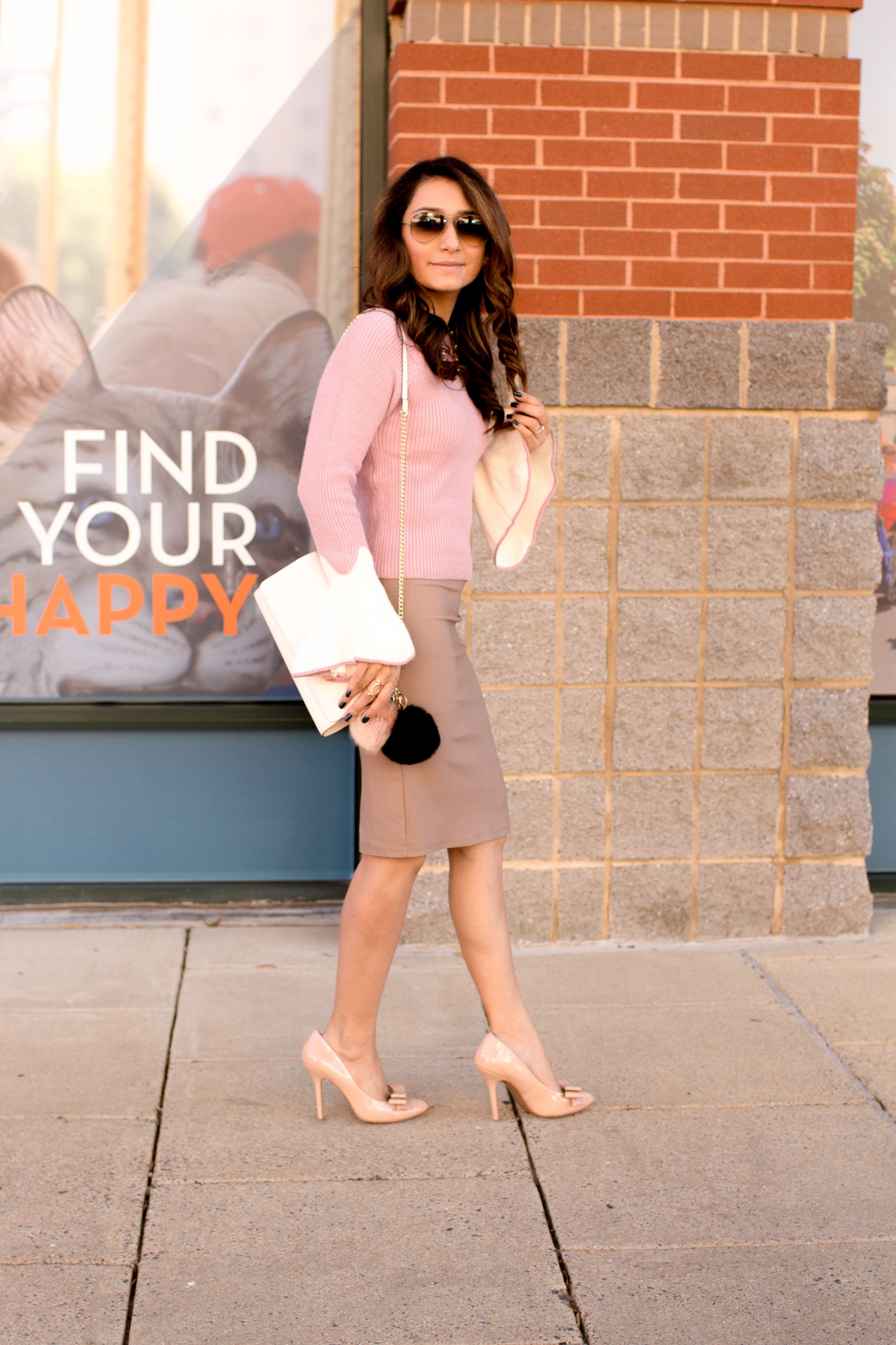 So now that I have given you a very quick update on the 2 most eventful weeks of my life, I'm ready to share with you guys today's look.
This feminine sweater from Romwe was what pretty much inspired this whole outfit. For quite some time now, I've been having a thing for bell sleeves… they're so in right now, too! It's one of those trends that at first you're not sure if you want to try it… until you do and then, it totally changes your life. Yeah, bell sleeves did that to me, you guys. To tell you the truth, I'm normally not very big on trends because 1) everyone is wearing it and 2) they don't always go well with me. These bell sleeves have definitely become an exception for me, though! This is a trend that I currently like, like lot.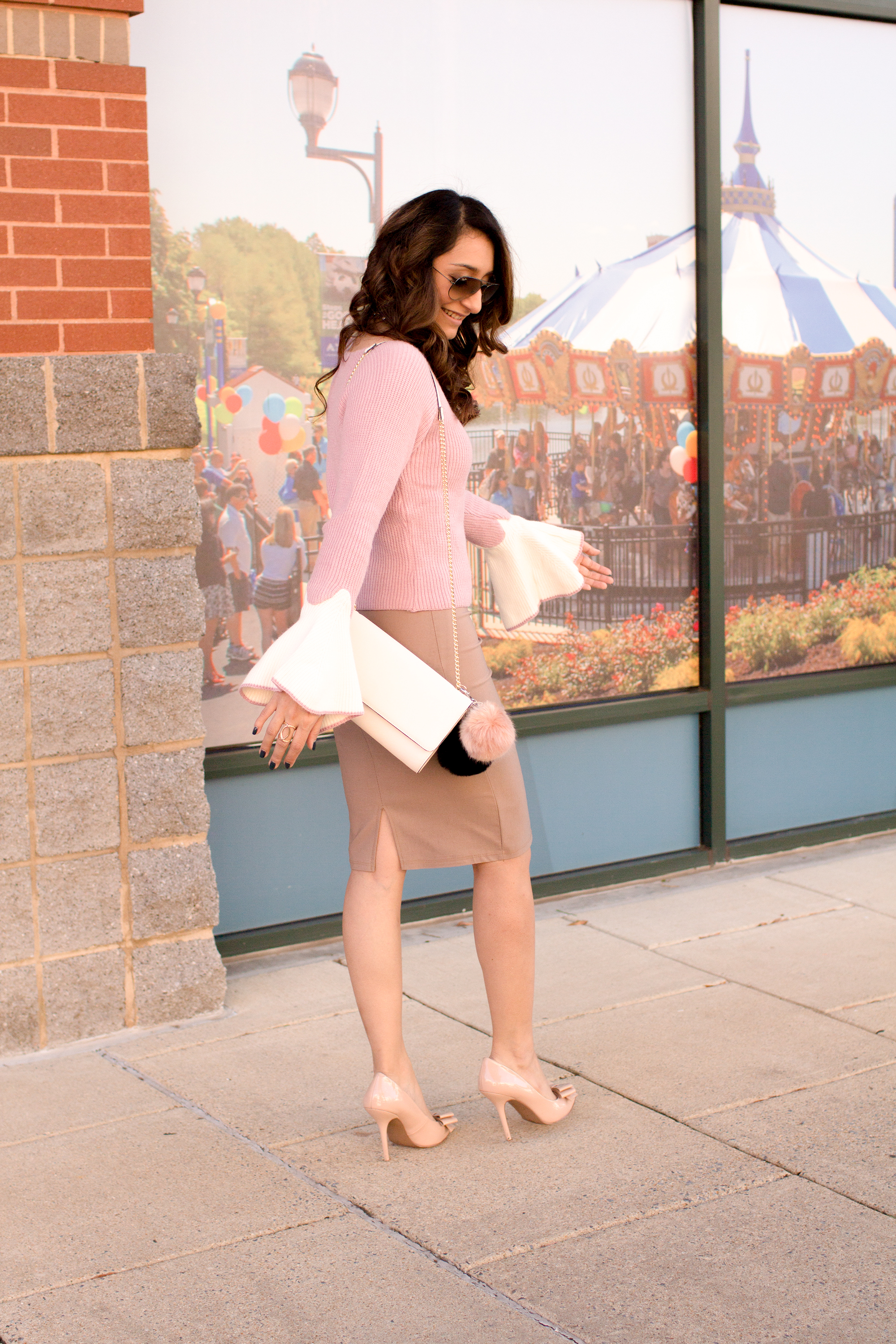 I decided to keep this look monochromatic and so I paired it with this tan pencil skirt and my favorite bow shoes. This is a very chic outfit you guys, it's perfect for the workplace for sure.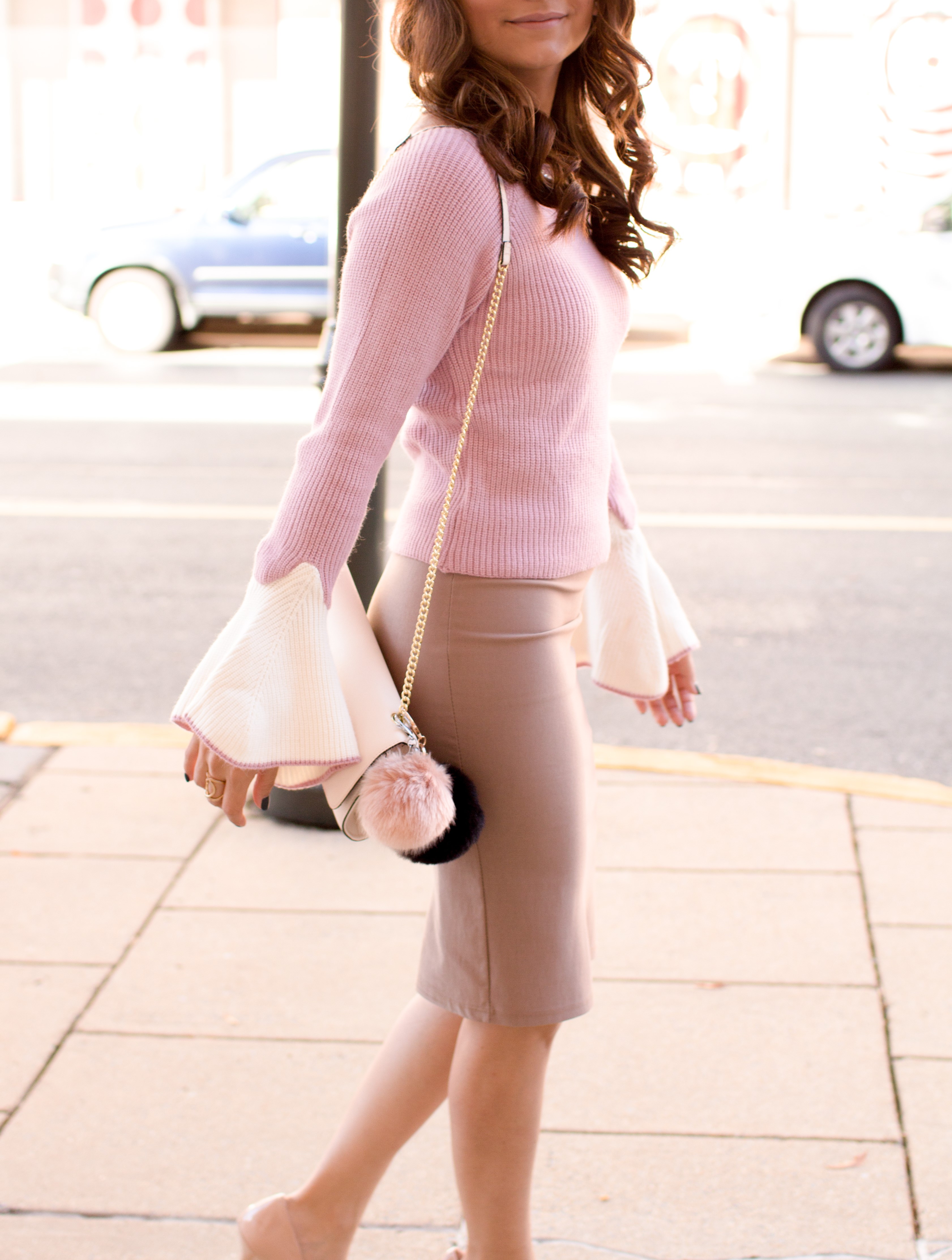 Since the weather isn't that terrible, you may be able to get away with this outfit without a jacket. However, if you would like to replicate this outfit and it's super cold outside know that you can still wear it. Just add some natural color stockings and a thick brown jacket and you'll be all set for winter.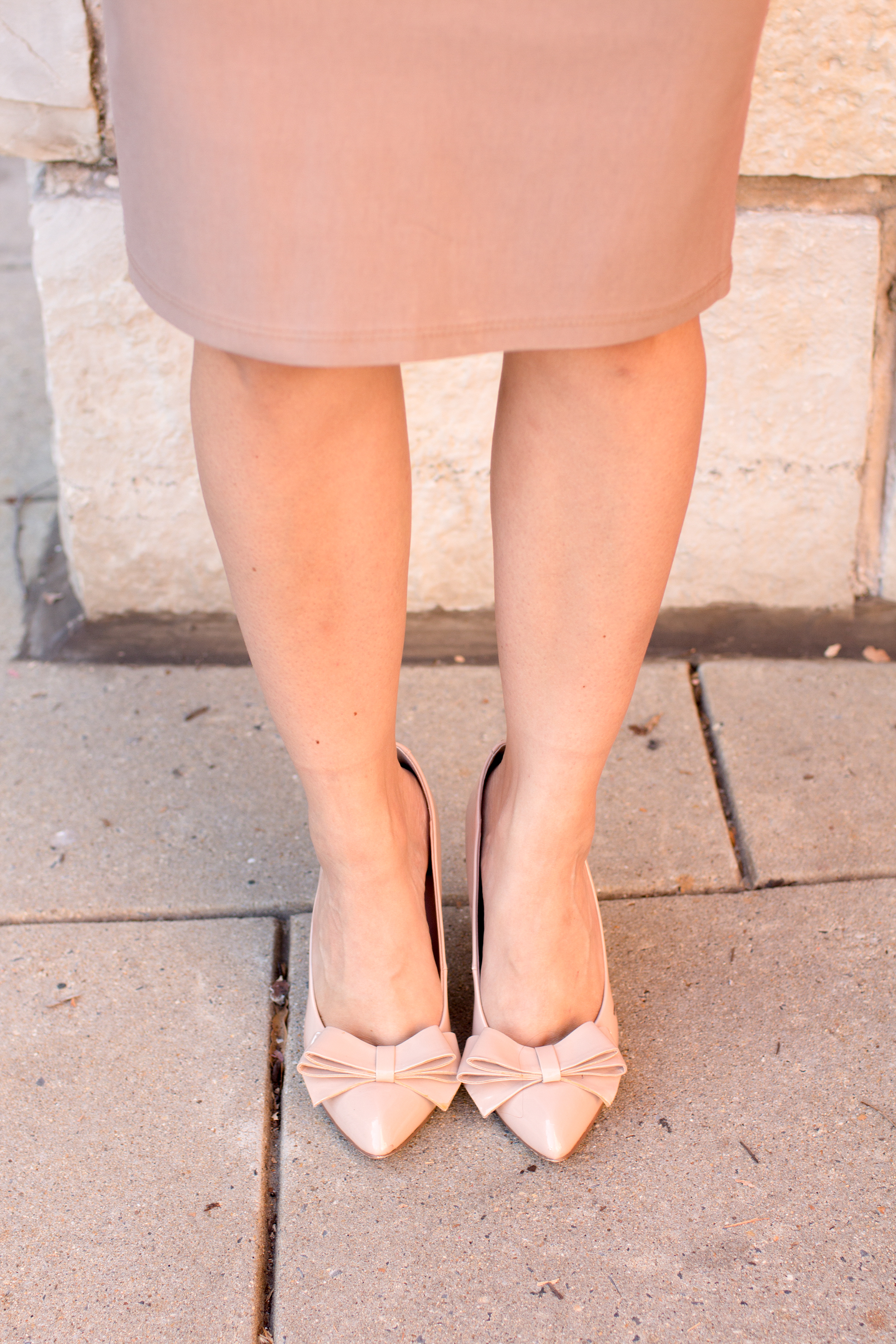 Sweater C/O || Skirt (Smilar) || Shoes (Similar) || Bag || Sunglasses
Alright my dears, I hope you all have a great day. I'll be back with a new outfit very soon.
Xo
Flor