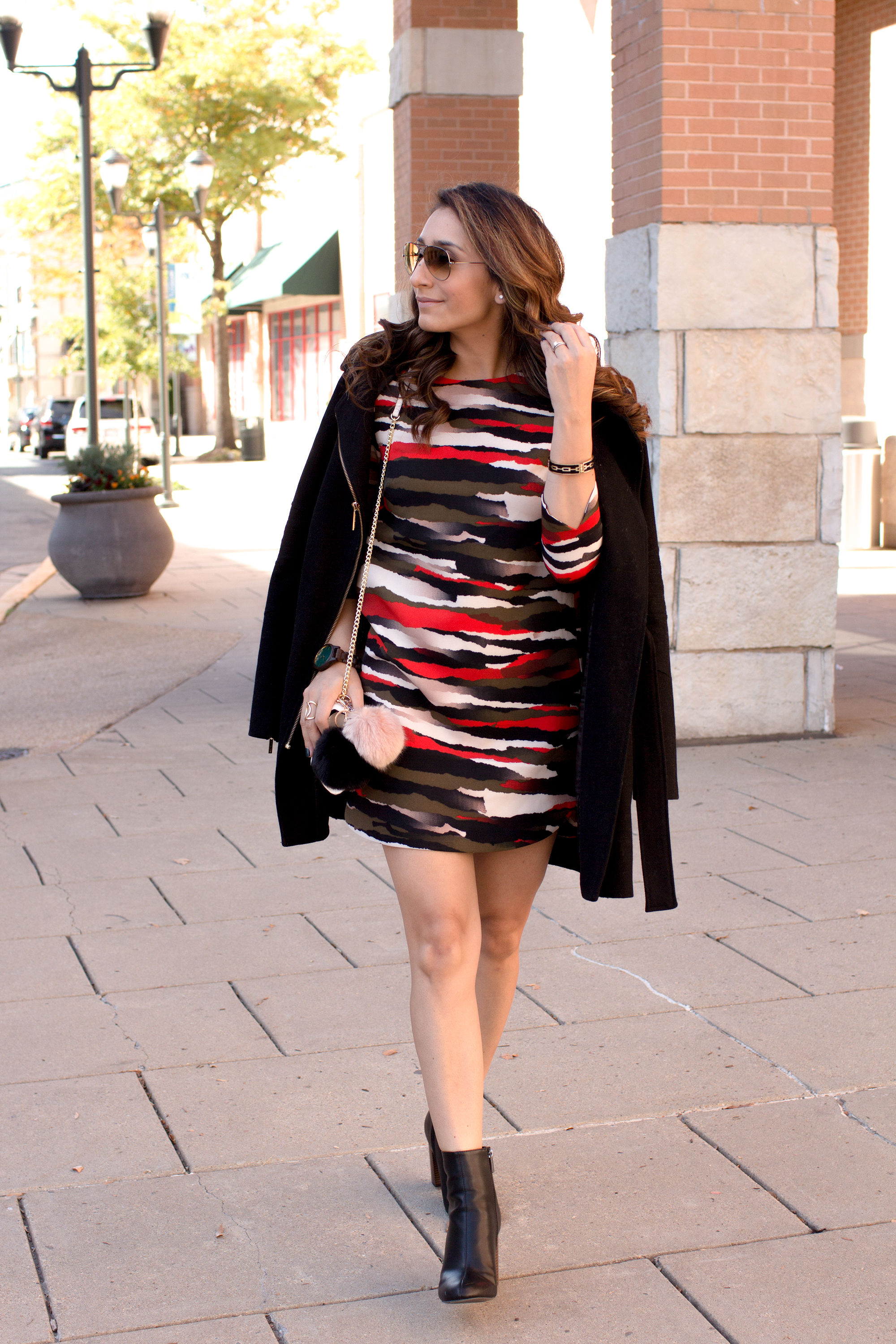 Am I the only feeling like time is flying? You guys, life is keeping me so busy lately! Paperwork at work has almost doubled for me this week. The hubs and I finally got a closing and moving date for our new house! While we are so incredibly excited, we are also freaking out because our moving date is set for the end of the month and well, that's in less than 2 weeks! We started packing a little early, but we're only about 30% packed… I've also been organizing a baby shower for my sister in Canada. Yeah, you heard that right! C-A-N-A-D-A! I'm not going to lie, planing this shower has had its challenges mostly because of the distance. Despite it all, I've been so extremely lucky to have found help up there so if you ask me, we're ready to shower my sister and her husband! I cannot wait to see my sister you guys, I miss her so much. I'll be flying out next week, right after thanksgiving. Be sure to follow me on Snapchat and Instagram if you'd like to follow me along on this adventure. 🙂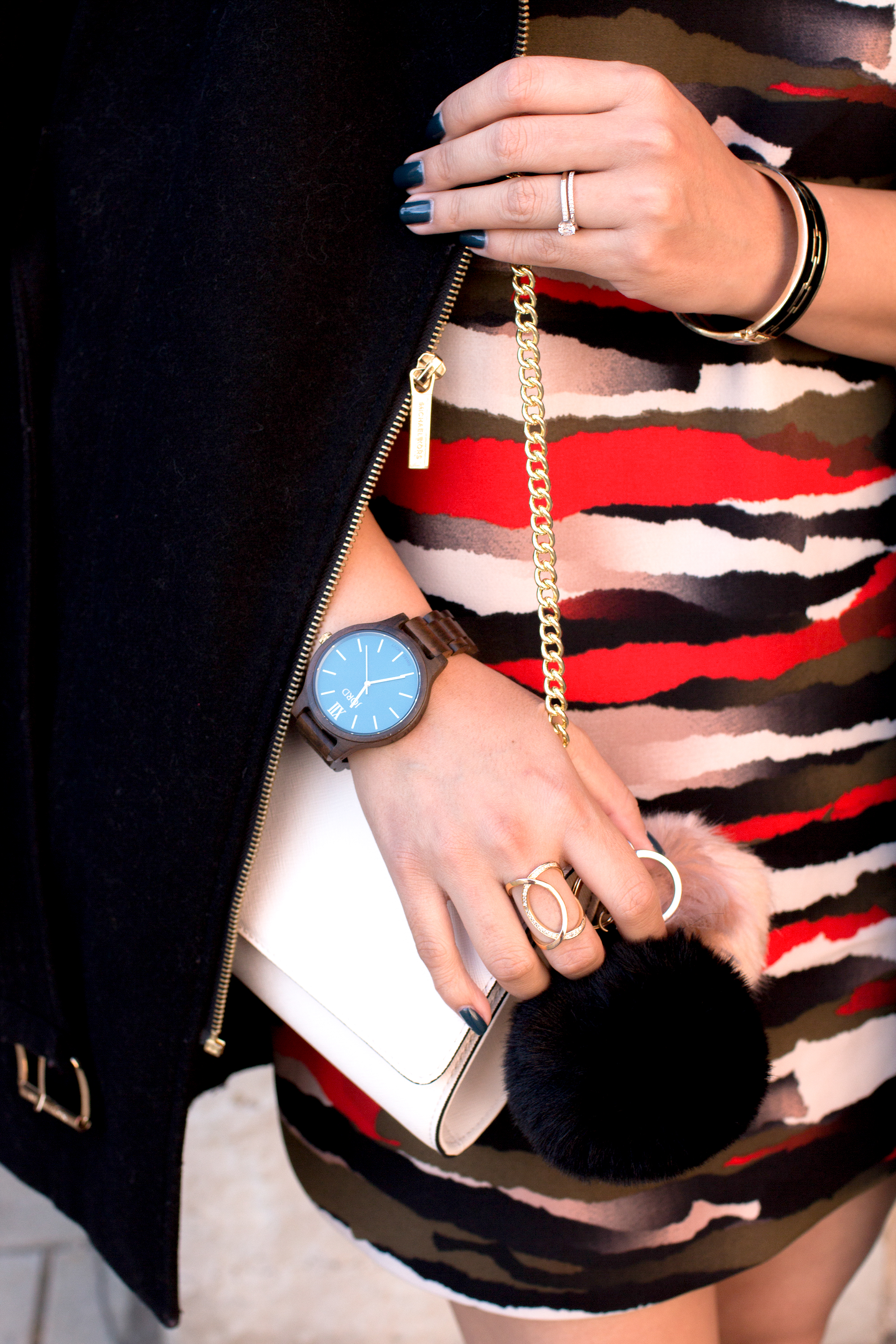 I know it sounds cliche but trust me, planning and keeping track of everything is extremely important for me when working on several projects at the time. For my projects at home for example, I make sure to dedicate at least half an hour towards working on them. Every night after David and I eat dinner, I make sure to dedicate time for the blog – whether that'll be writing content or editing pictures. Another half an hour is spent packing a box for the new house – yes, at least one box because I believe that if I pack at least one a day during the week and and a few more during weekends, it'll feel like less work and I will eventually be all finished. The last half an hour is spent on my sister's baby shower, whether that'll be shopping for supplies or going on Pinterest for ideas. While I could just pick one entire weekend to do all this, I find that I'm actually more productive when I break it down this way. Plus I can't really count on weekends as I'm only available Sundays. Multitasking is awesome, but I'm sure that I'm not the only one saying this. It really works, guys!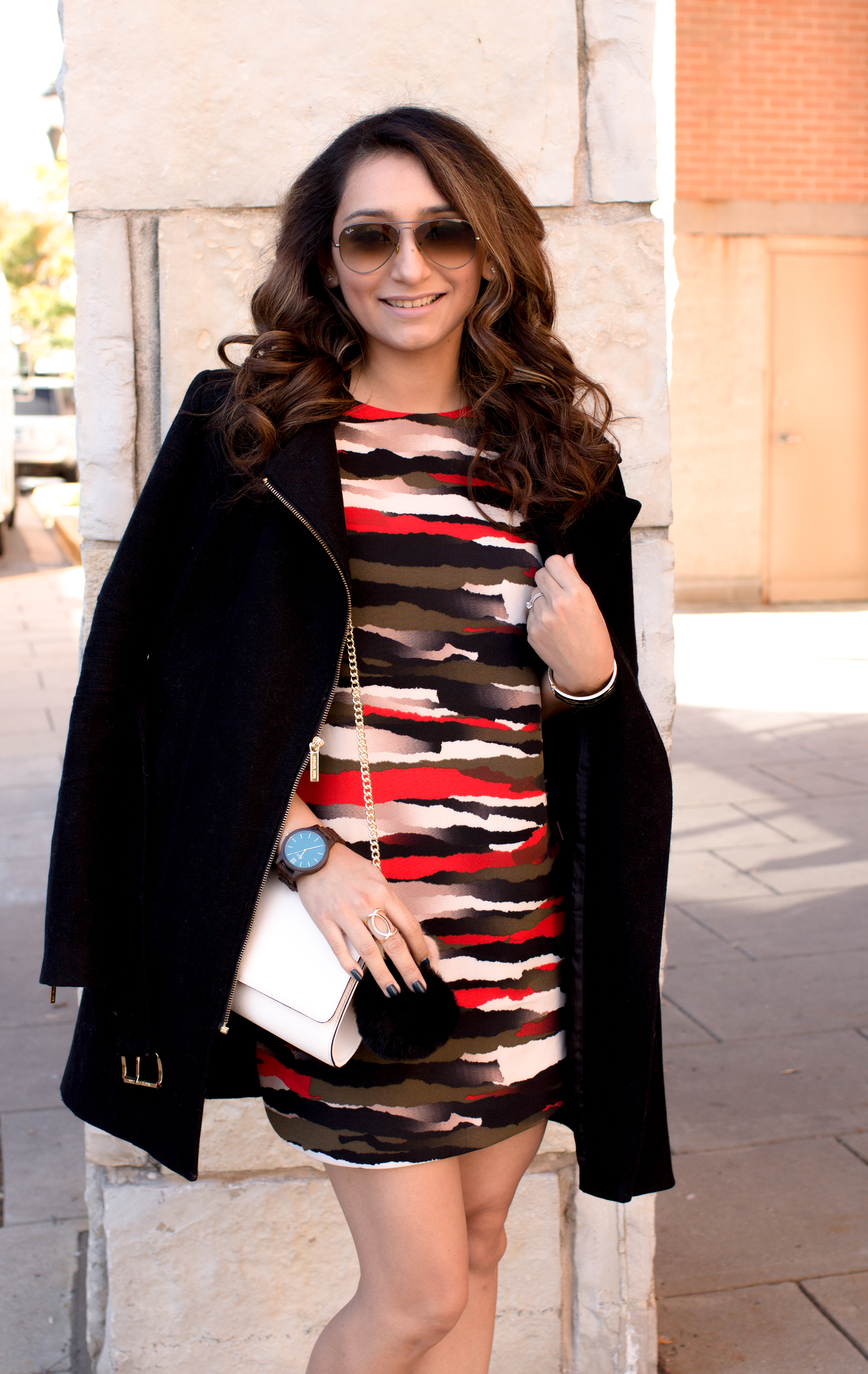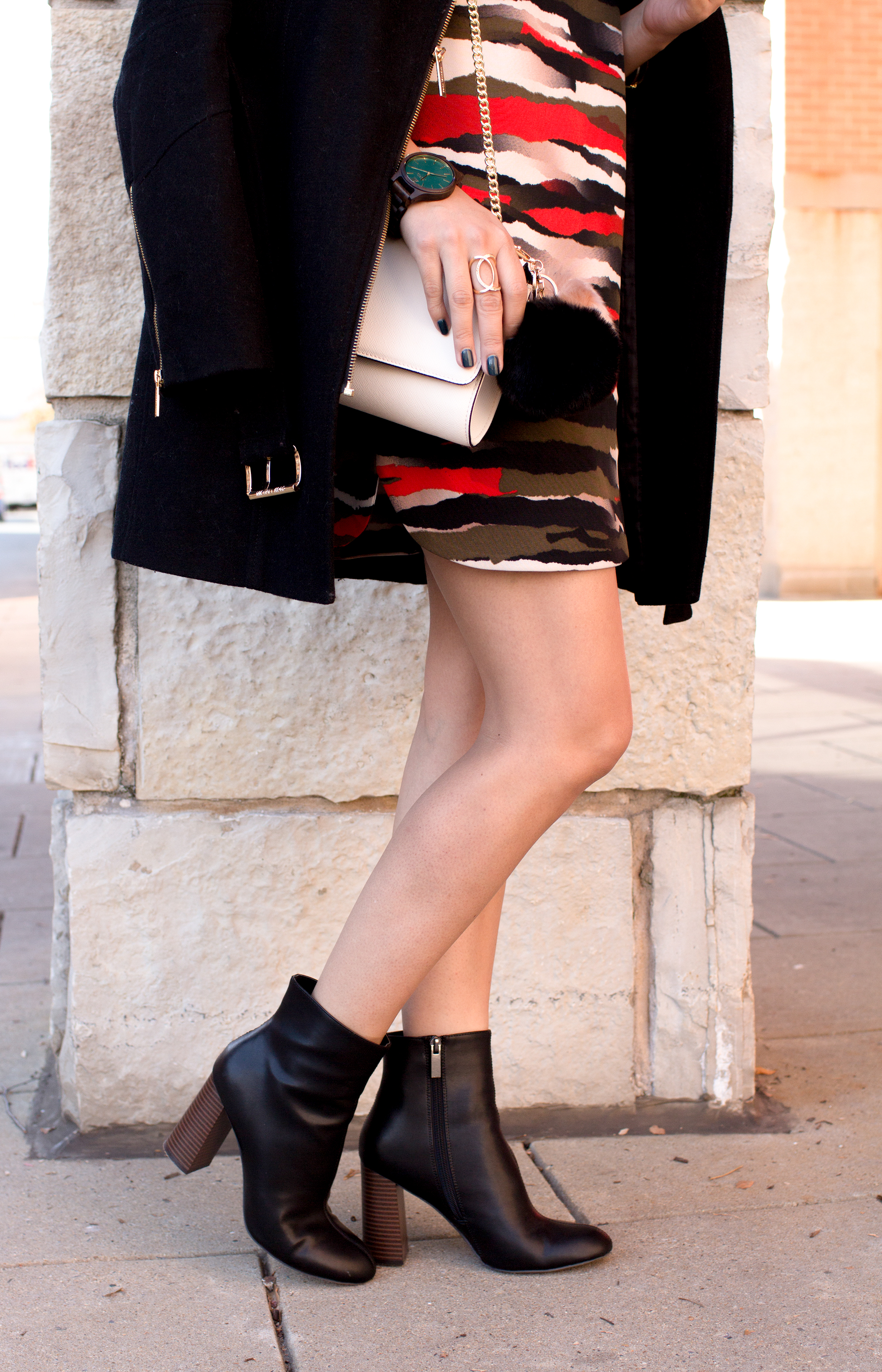 When it comes to tracking time, there is no better way than looking at a pretty watch on my wrist. I'm extremely picky with my watches, so my collection is rather a small one. I use every single one of them. Yeah, I'm one of those that cannot go outside the house without a watch – they're that important to me! When Jord Wood Watches approached me, I found myself very impressed with the uniqueness of their watches. First of all, I have never even come across a wood watch so I thought that was neat. Second, they have a pretty great collection for both, women and men. It was definitely hard to choose only one because really I liked a lot of them. I ended up picking mine because I love dark wood overall and I thought this emerald green was so pretty! Wouldn't you agree?!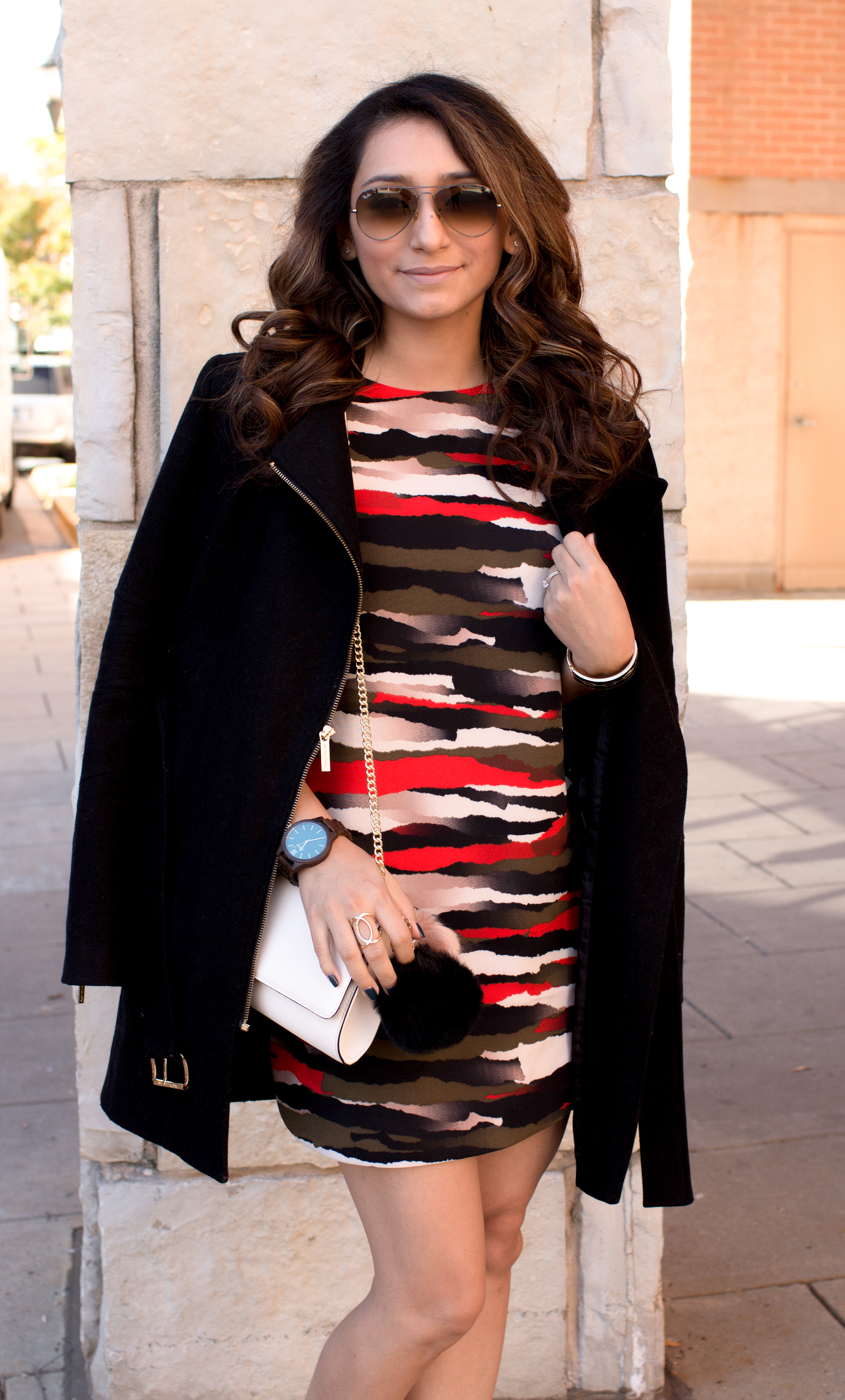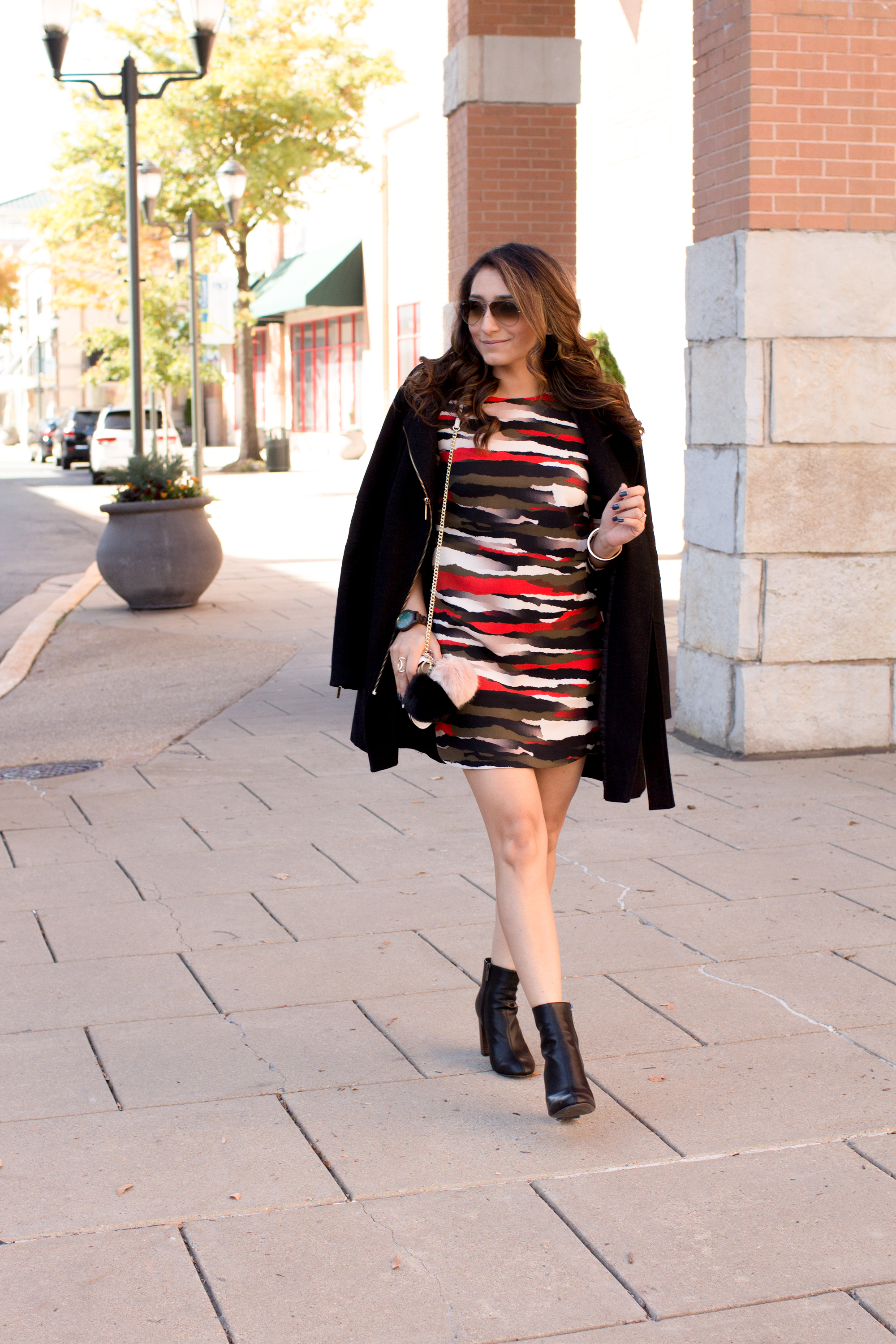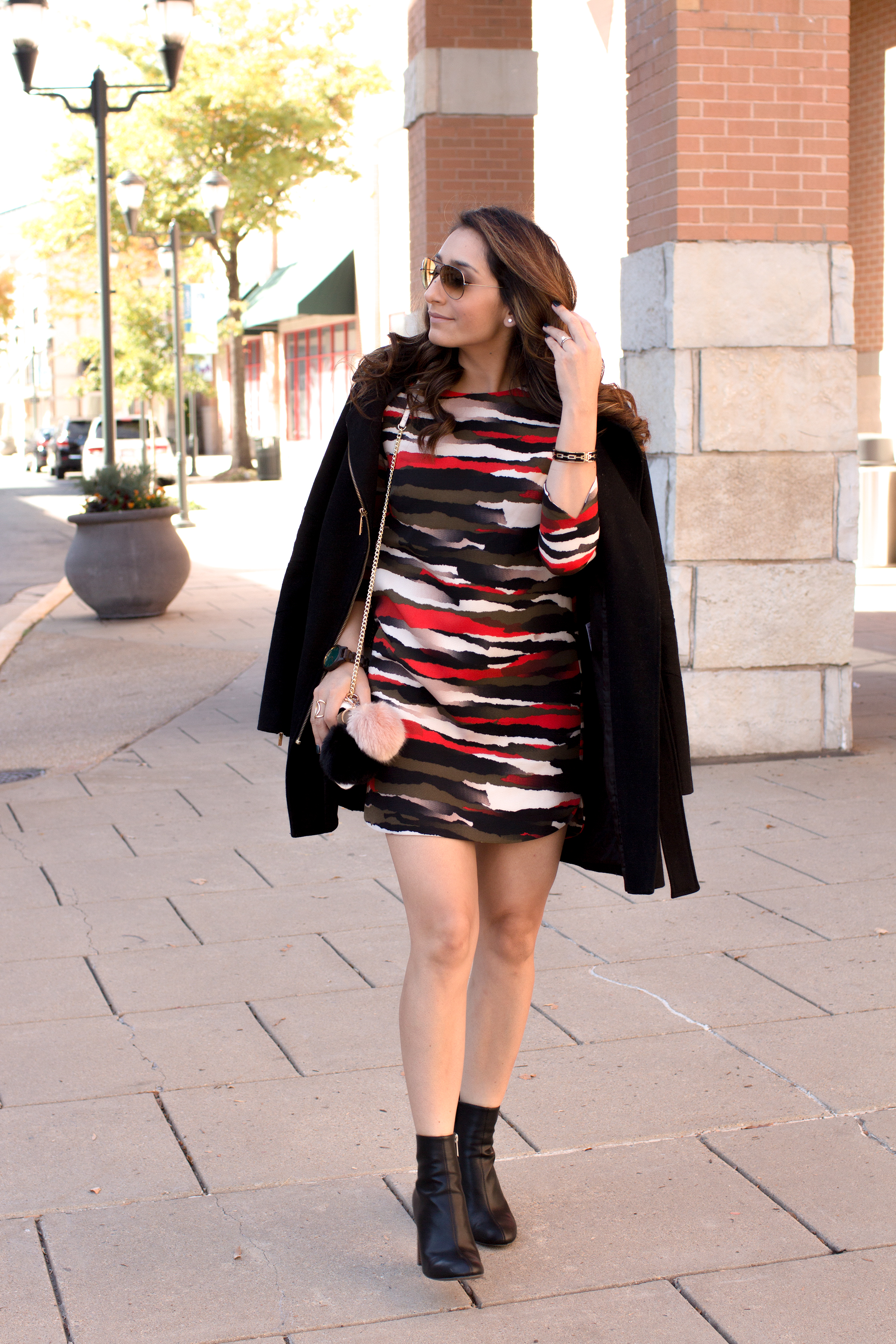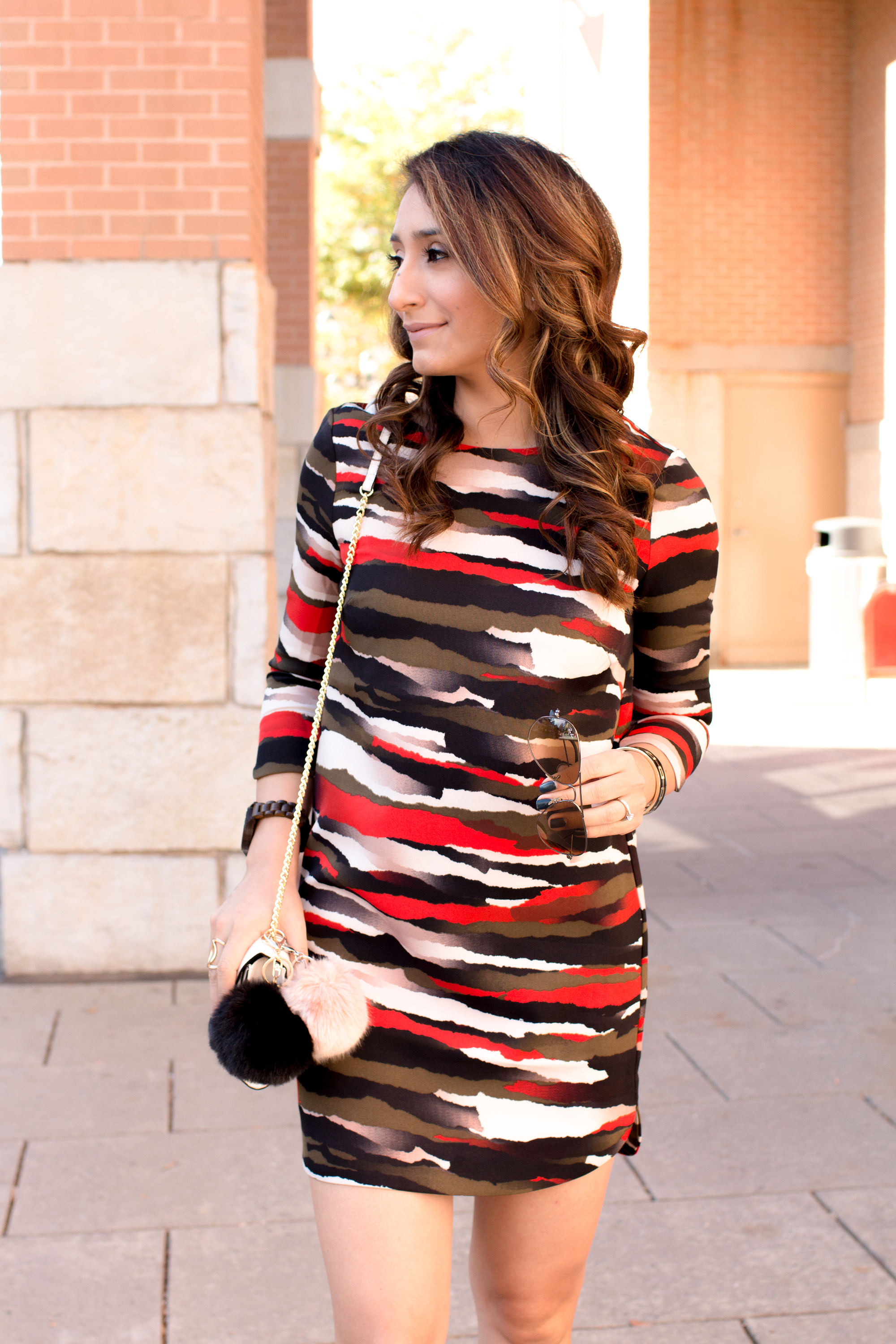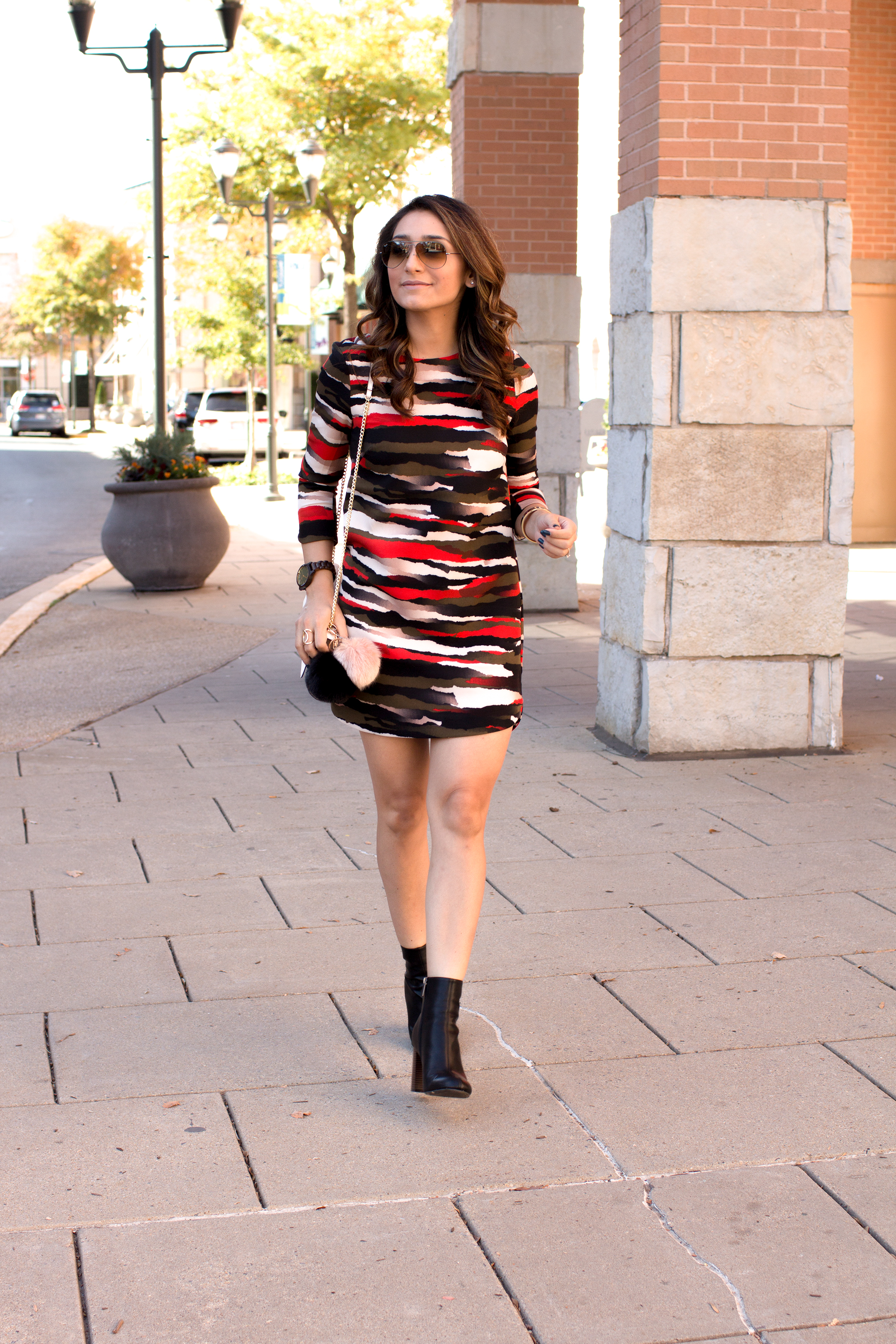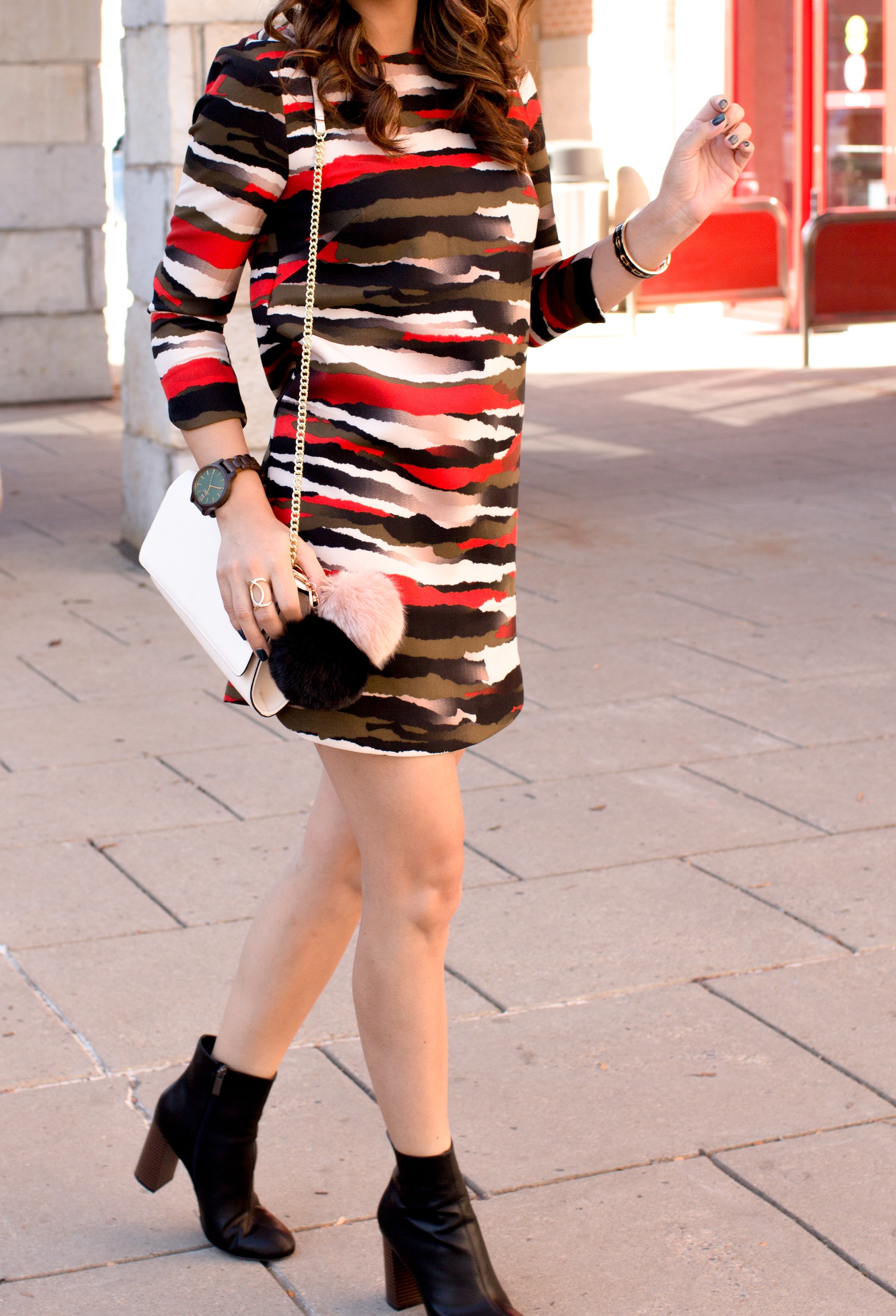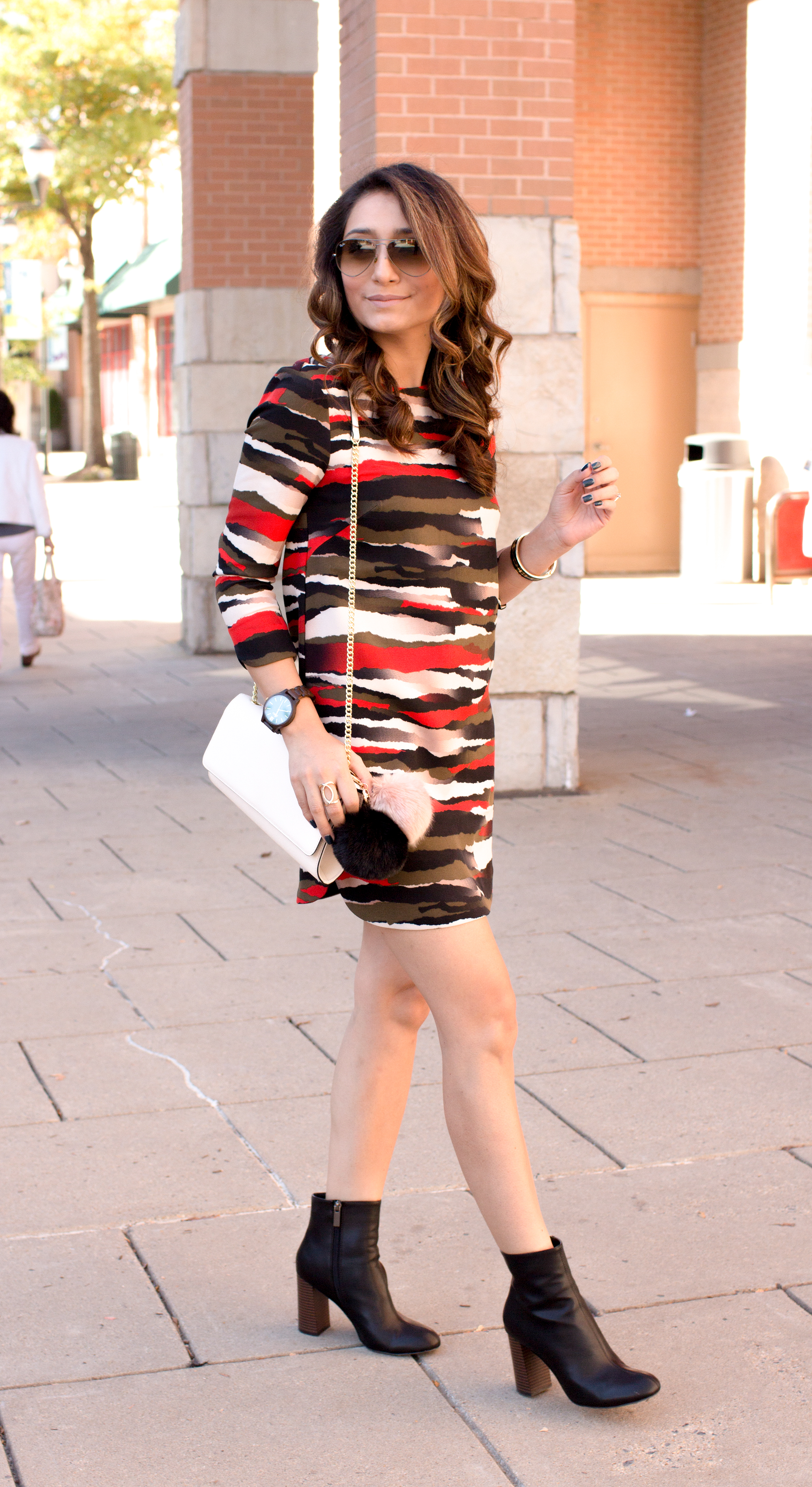 So this Thanksgiving is going to be a different one for sure. Given that I'm flying to Canada the next day super early in the morning, David and our family decided to celebrate Thanksgiving a little early. Since I will not be cooking, I decided to put together a pretty outfit, one that I don't normally get to wear because I'm either helping out with the cooking or it's too cold to wear something pretty. So this outfit is it you guys! I love the colors and how well they go with my Jord Wood Watch. It's a perfect match with my shoes, too!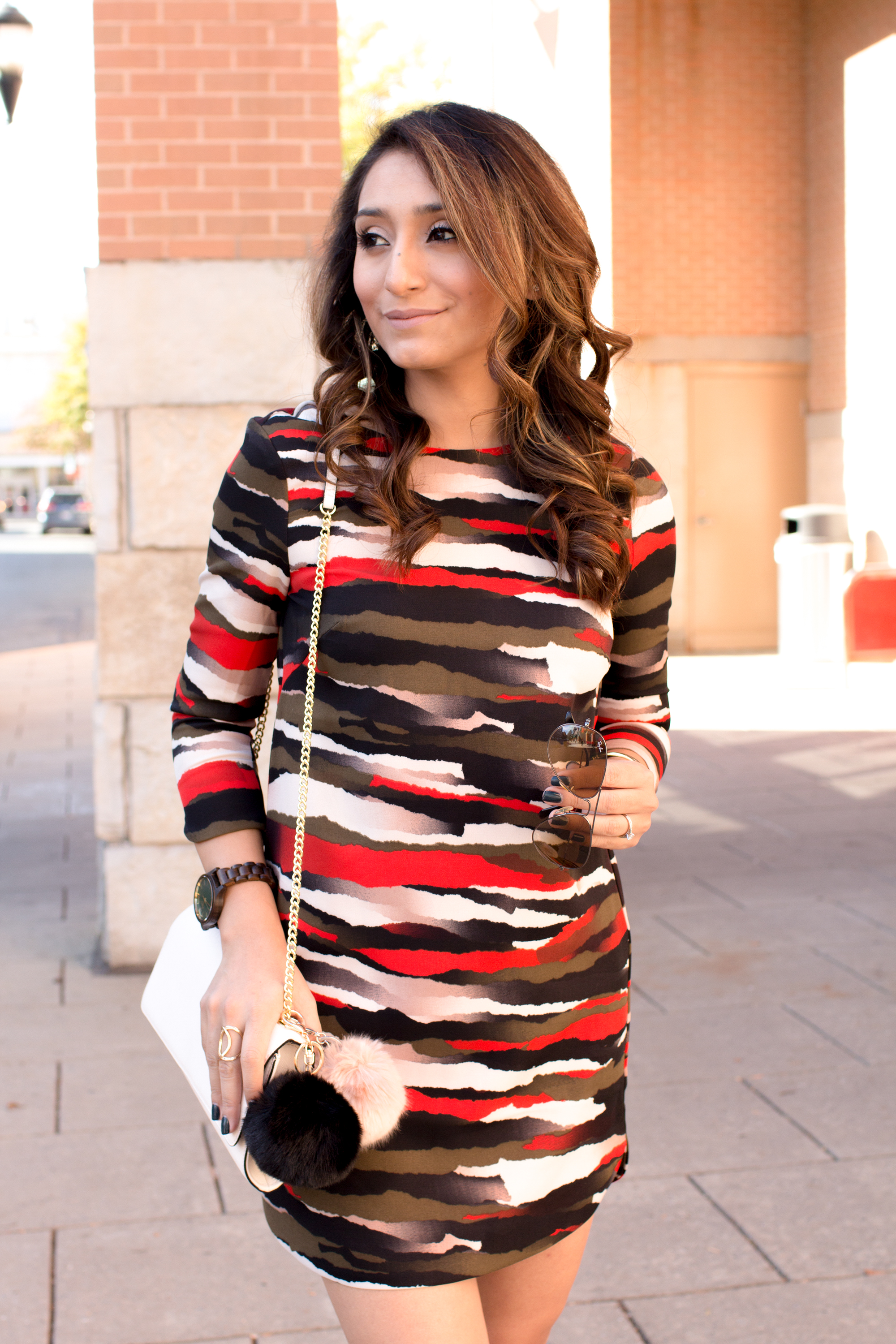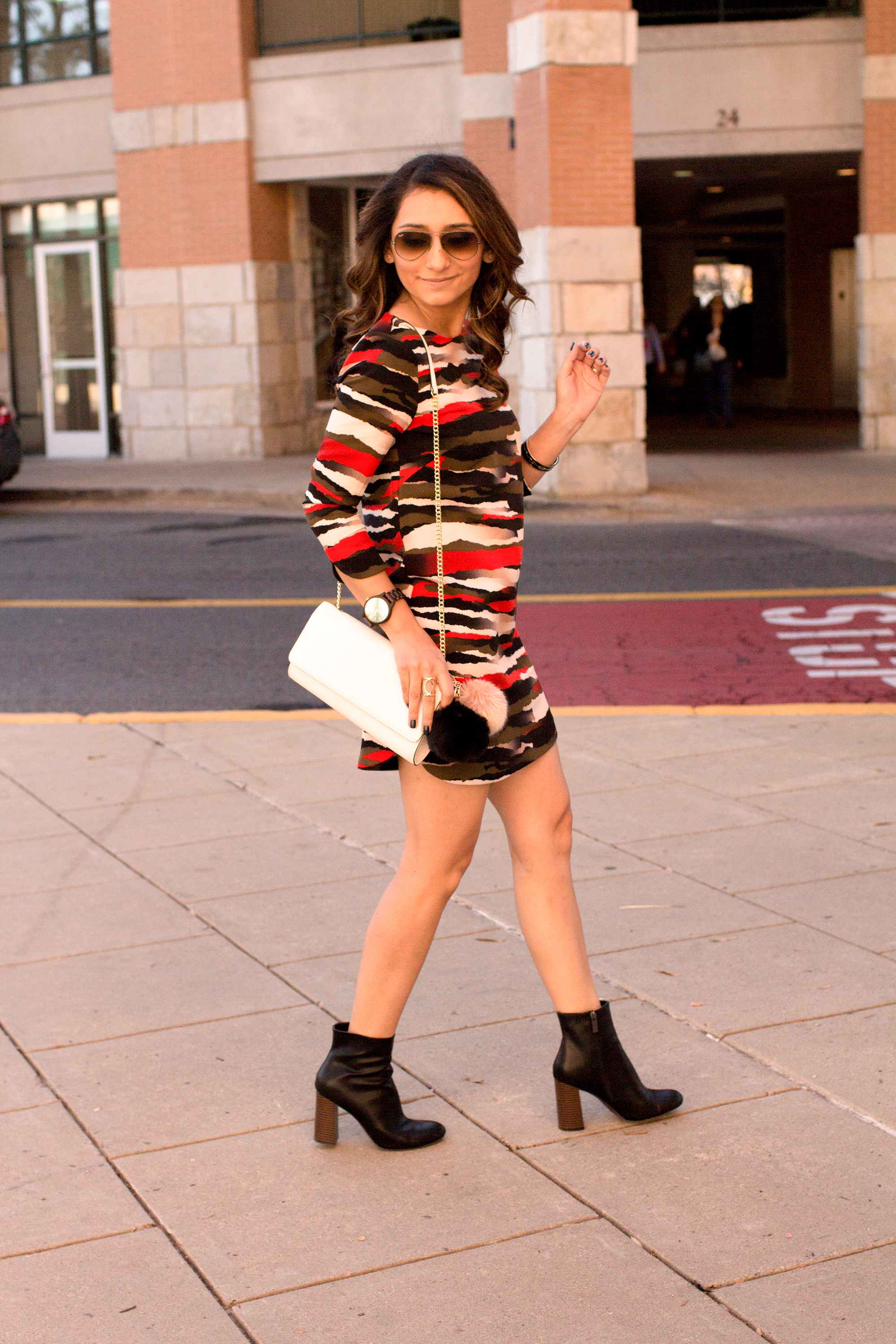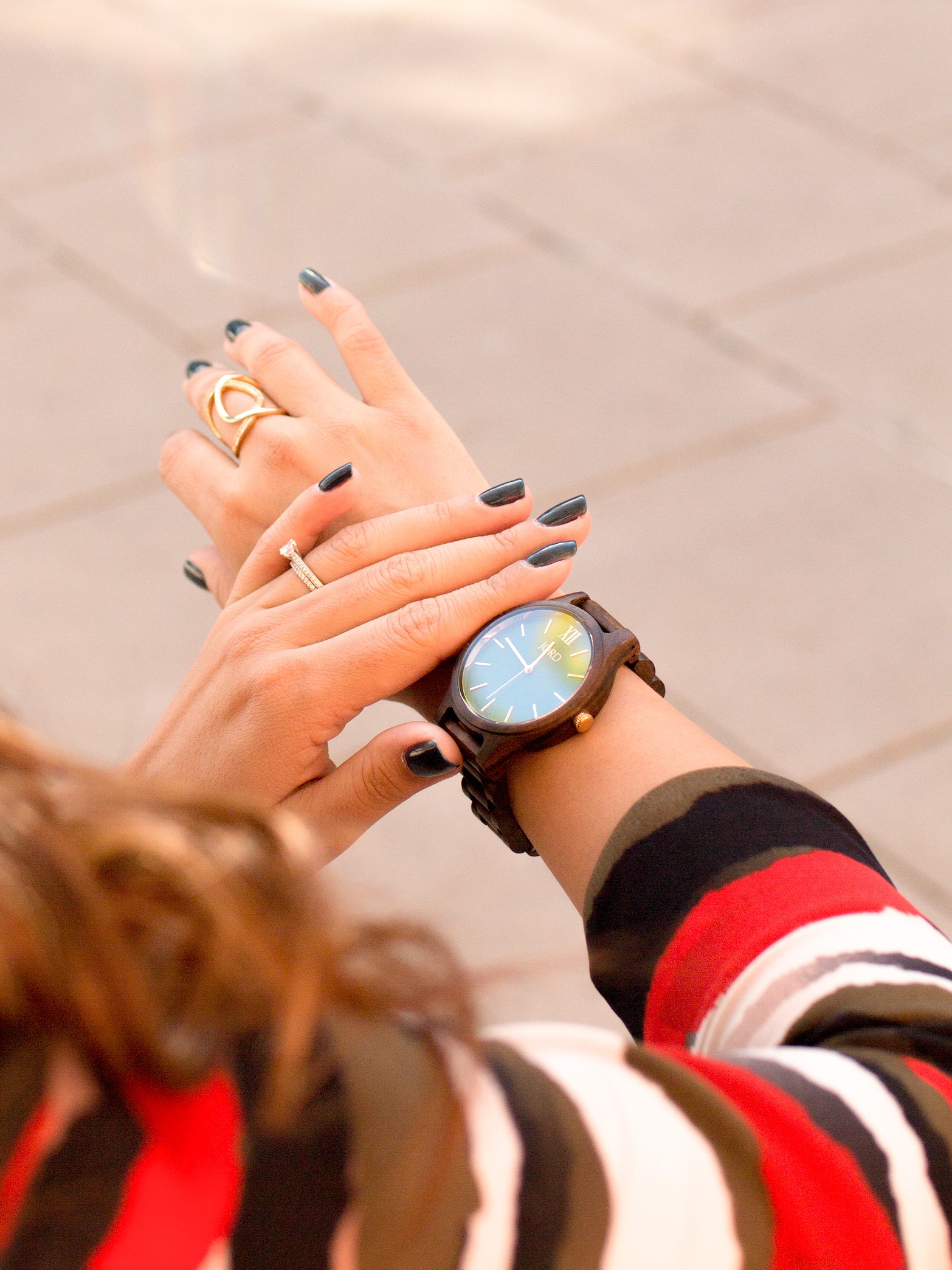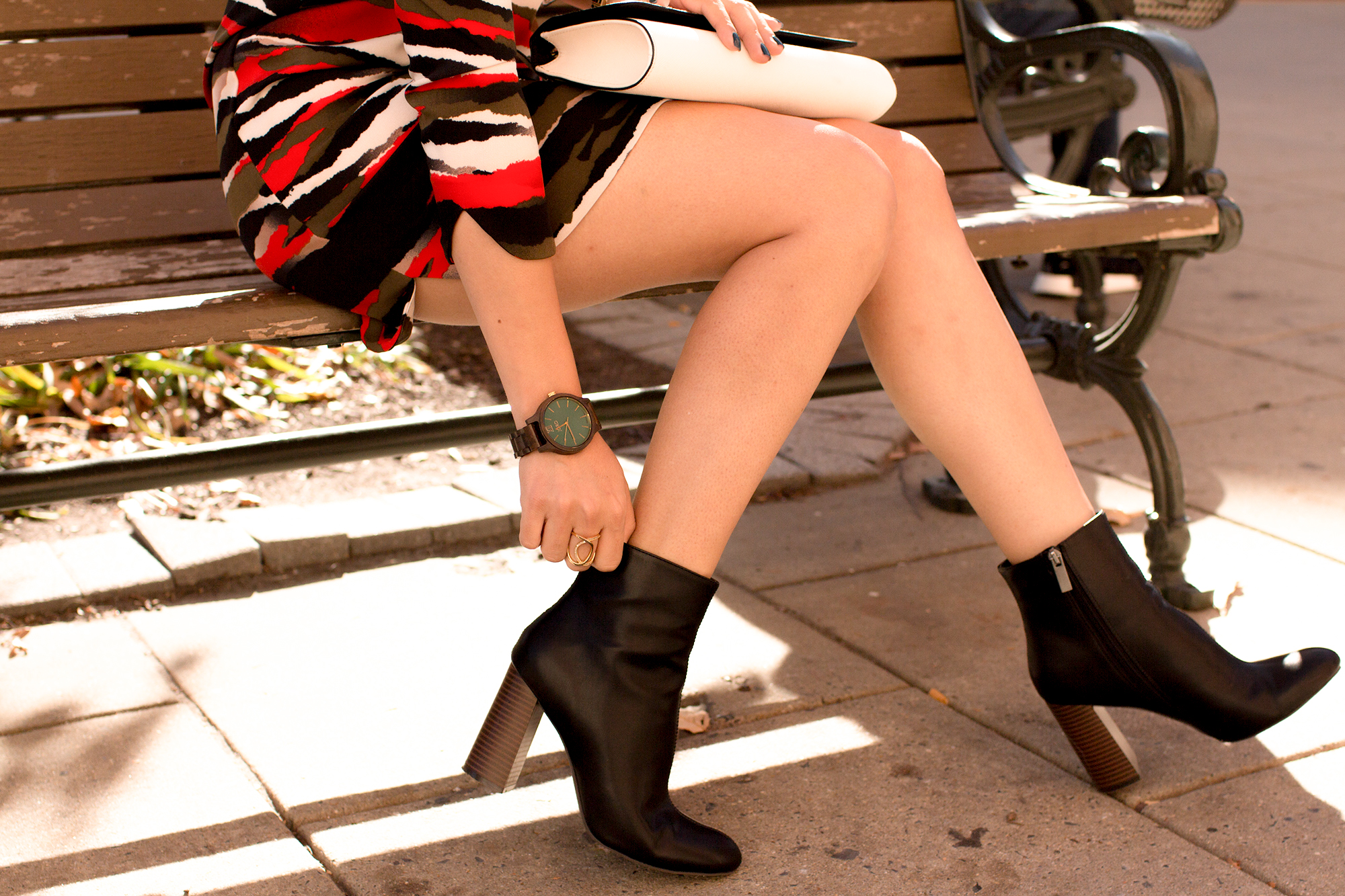 Watch C/O || Dress || Booties || Bag || Sunglasses
What do you guys think about my outfit for Thanksgiving? I hope you guys enjoy this post! I'll see you guys soon!
Xoxo
Flor
THIS POST WAS SPONSORED BY JORD WOOD WATCHES
Watches Made From 100% Natural Wood by JORD