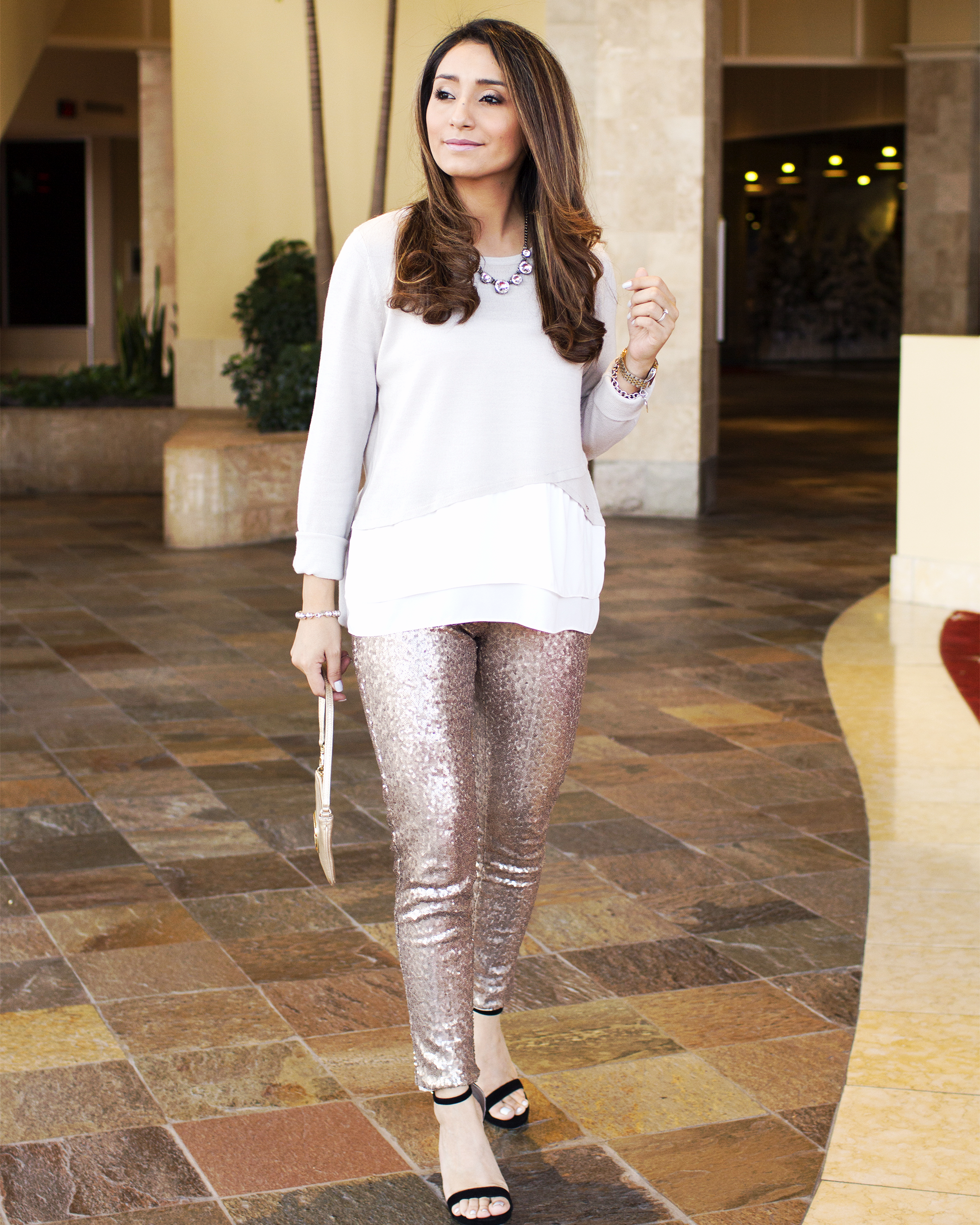 Happy Tuesday, lovely friends!
Greetings to you all from Canada! You guys, my beautiful sister had her baby a few days ago! There's so much joy in our family at the moment, our hearts are full. His name is Gerald Victor and he is an 8 pound, gorgeous, healthy, charming, and handsome little boy. Im sharing a little bit of my adventure here in Canada on my Snapchat pearlsnpinkpens and my insta stories @pearlsandpinkpens if you'd like to check those out!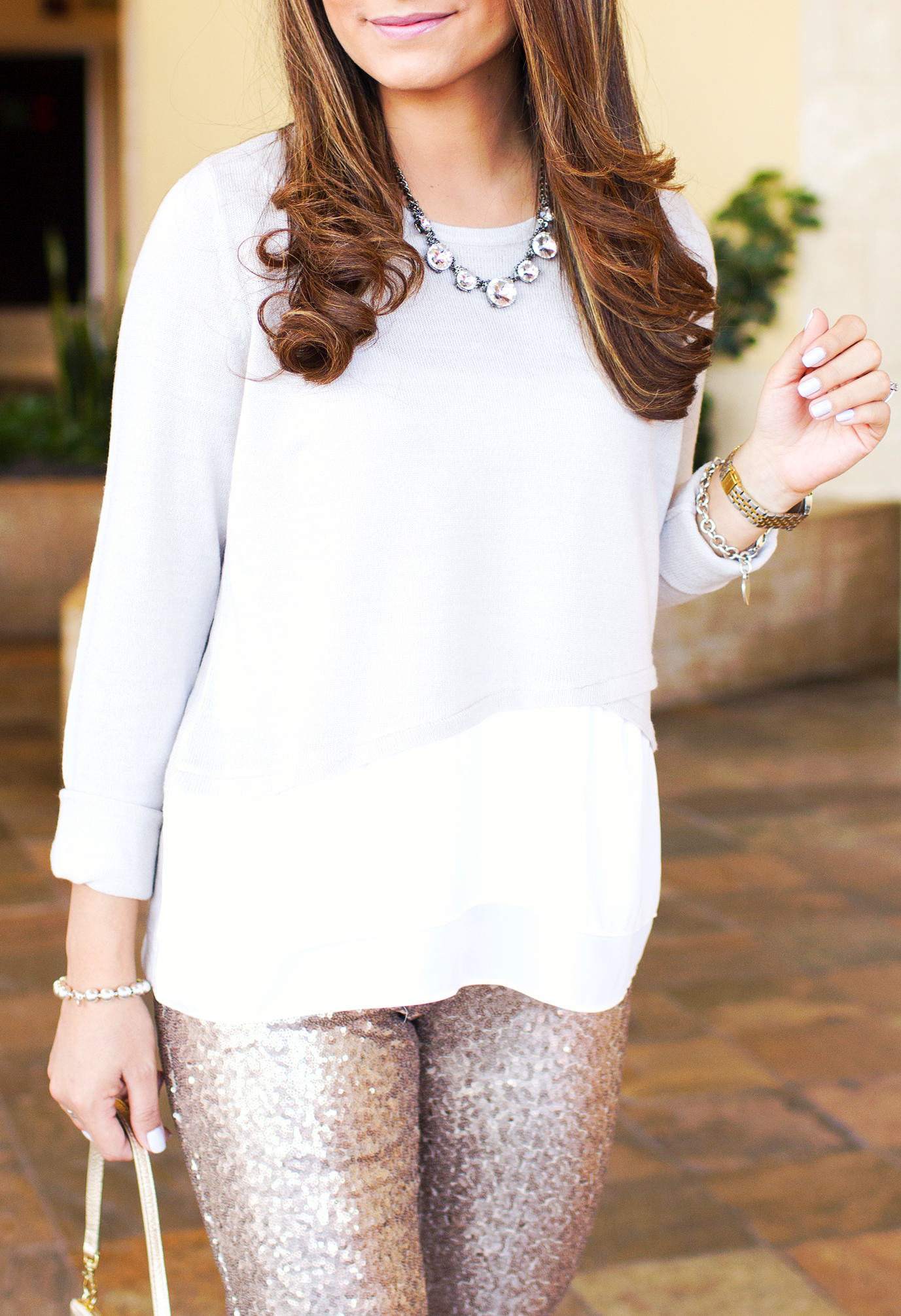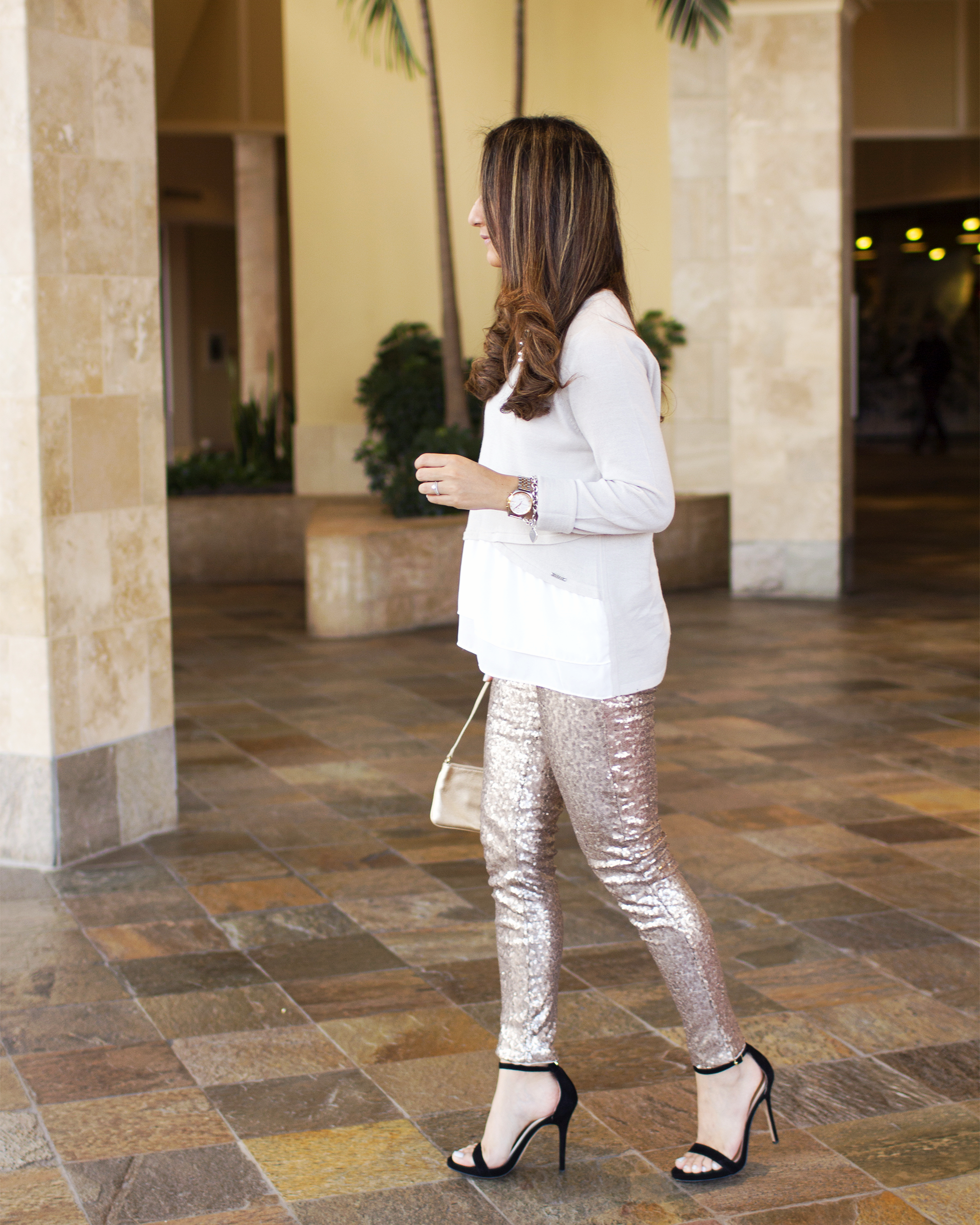 I must admit that, with all these wonderful events going on right now it's been a bit hard to keep track of real time. Can you believe that this is the last week of 2016?! I mean I know time has been flying but lately I feel like it's been accelerating extra these days. New Years Eve is this weekend and I don't know about you guys, but I always like to receive the New Years in style.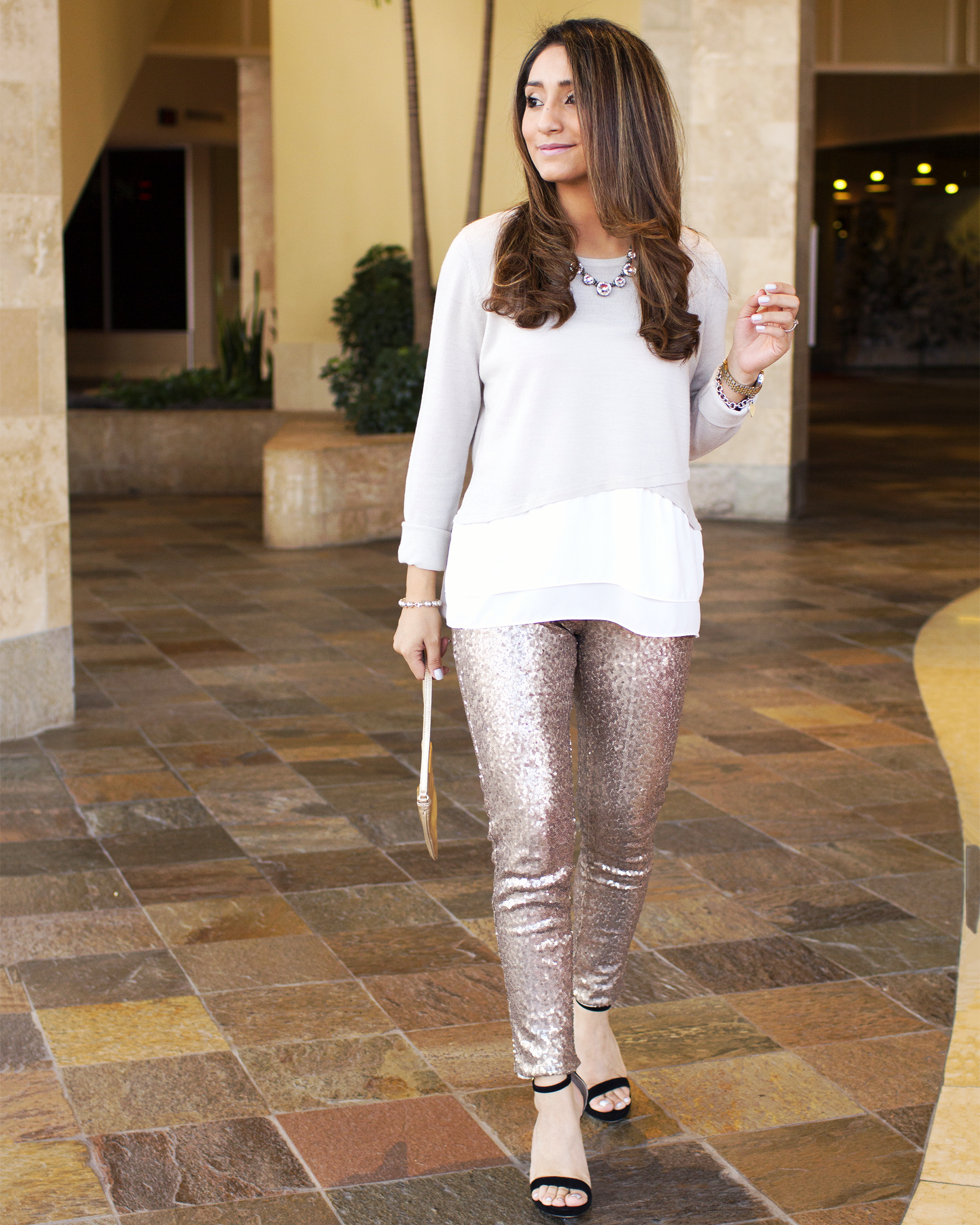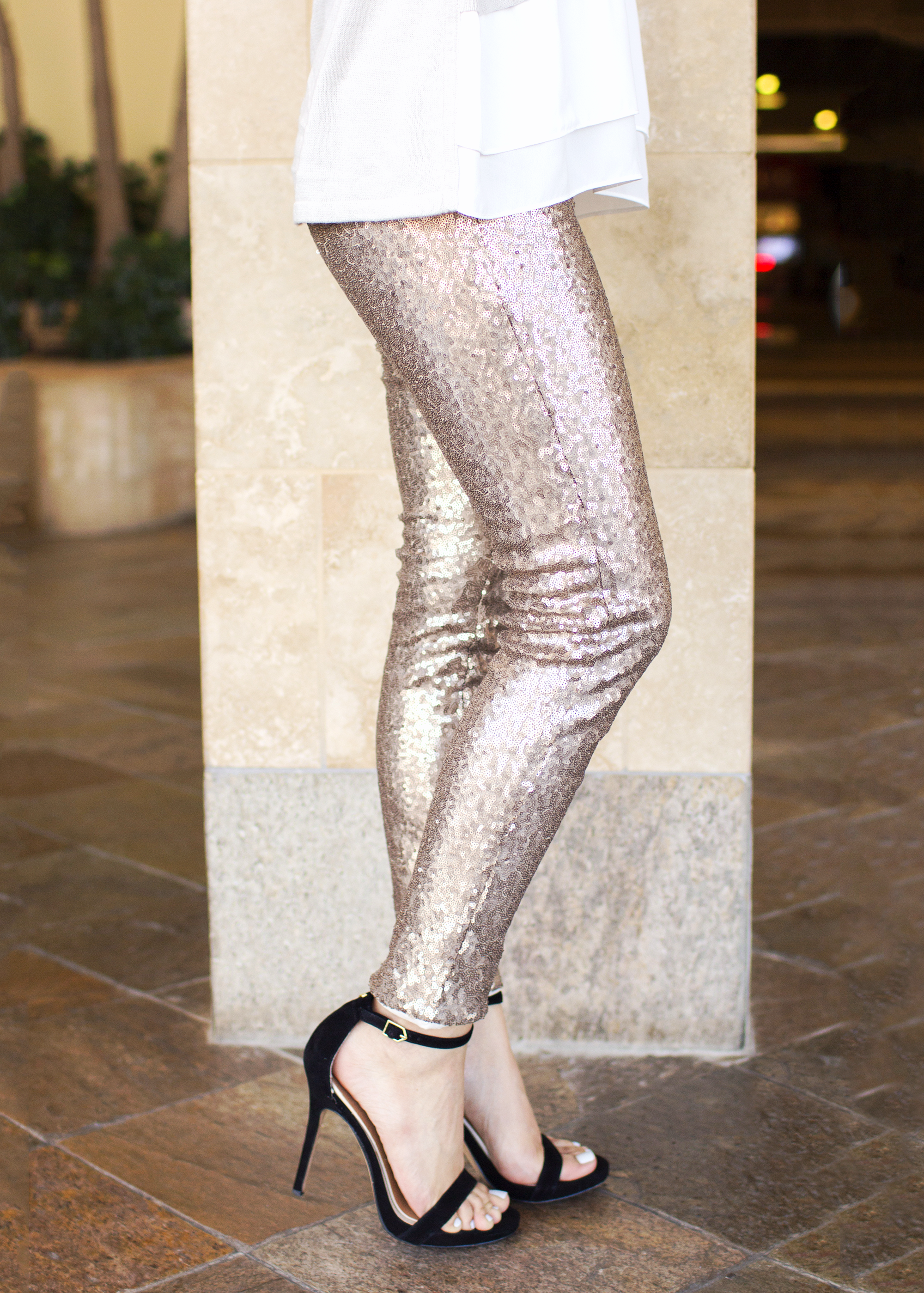 Normally, David and I don't go anywhere fancy for New Years Eve, really. If we don't stay at home, we visit our extended family and spend some time with them. One thing David can tell you though, is that low key events doesn't stop me from dressing up! Haha. I tend to overdress for the majority of events I attend throughout the year, so why wouldn't I dress up for the last night of the year, right?!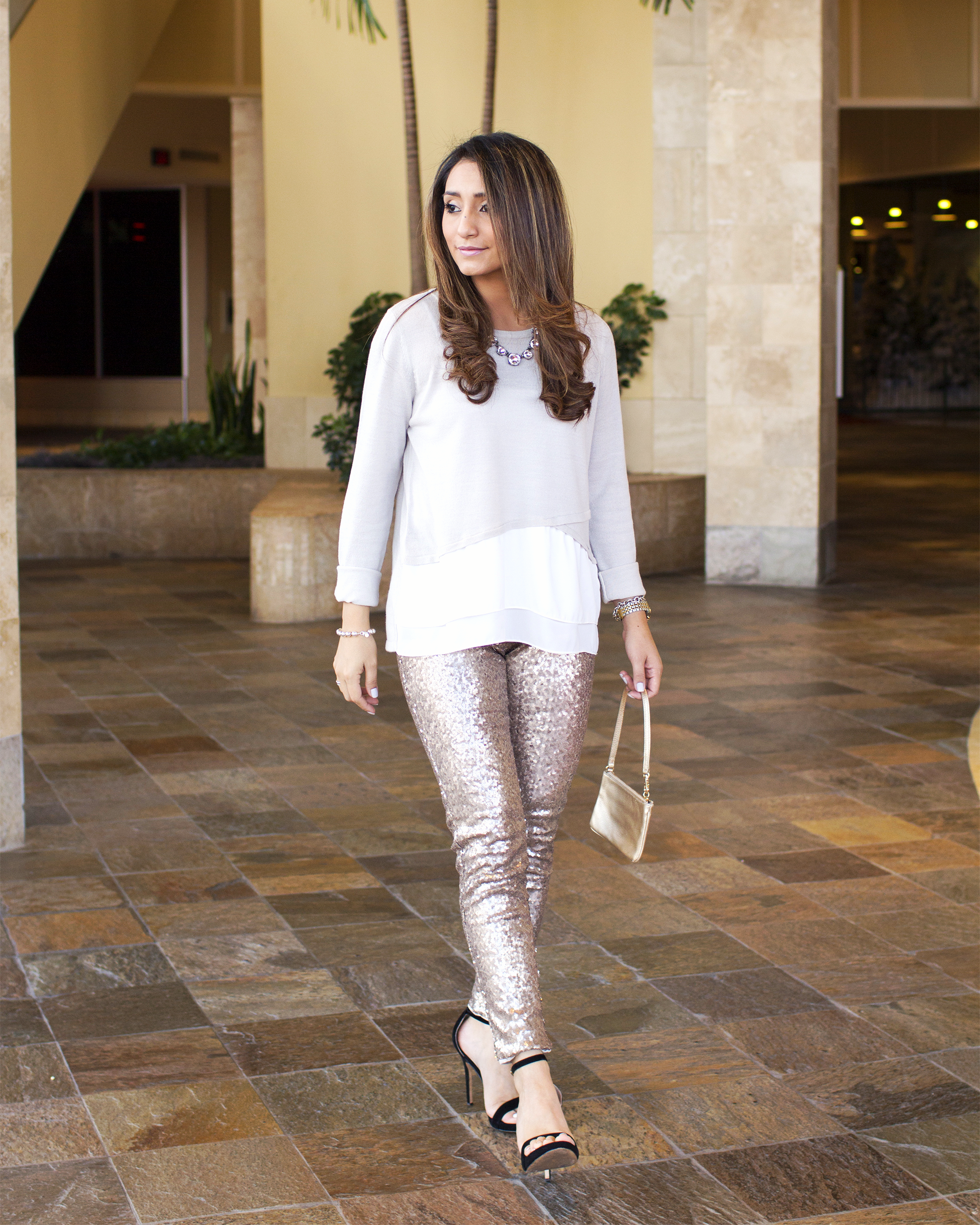 This month I've partnered with GiGi's Emporium to bring you an instantly fancy outfit for NYE. How fabulous are these pants?!! Do they say party and dance all over or what?! I've always loved me some sequins in my life, but these pants are the ultime prize!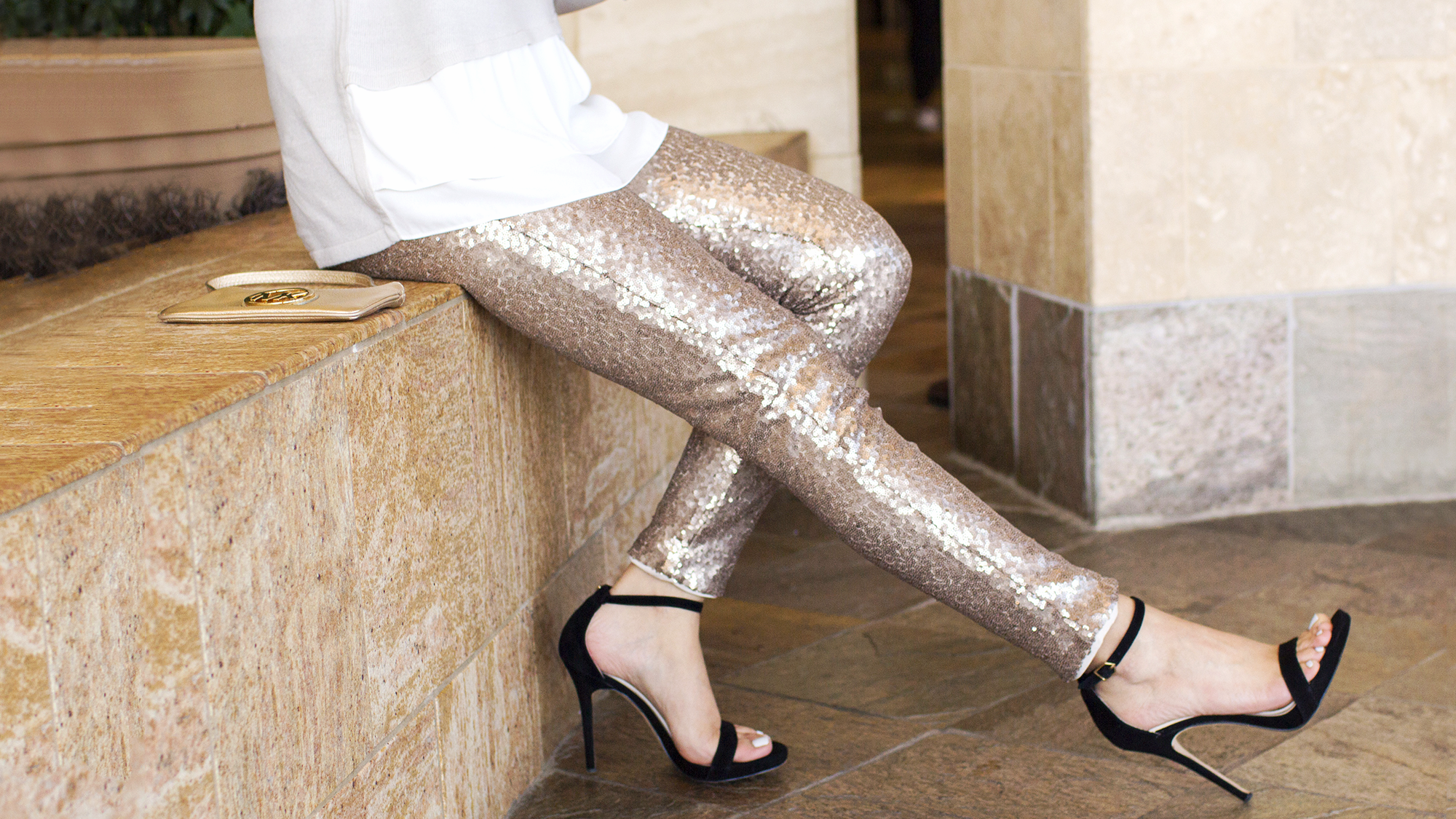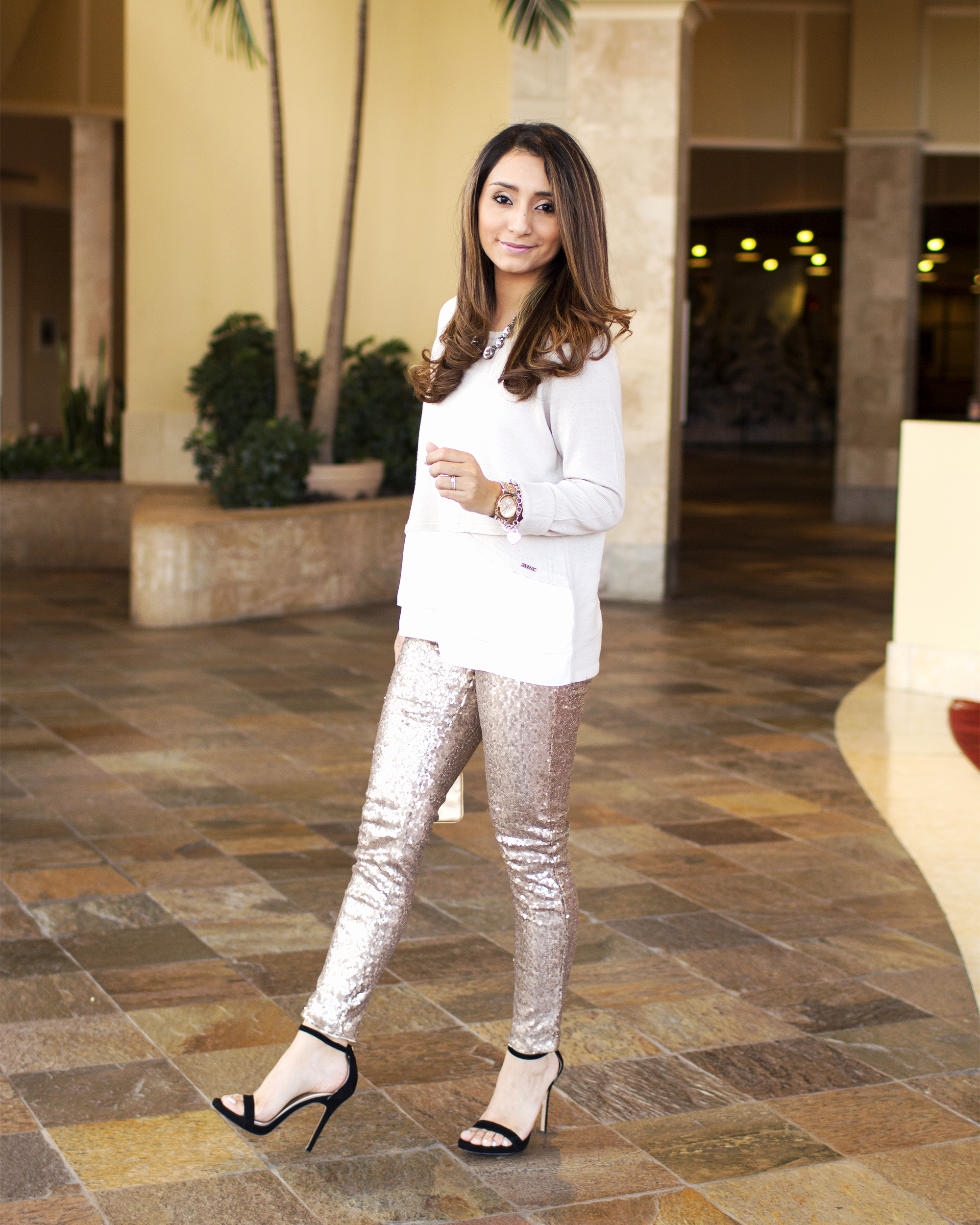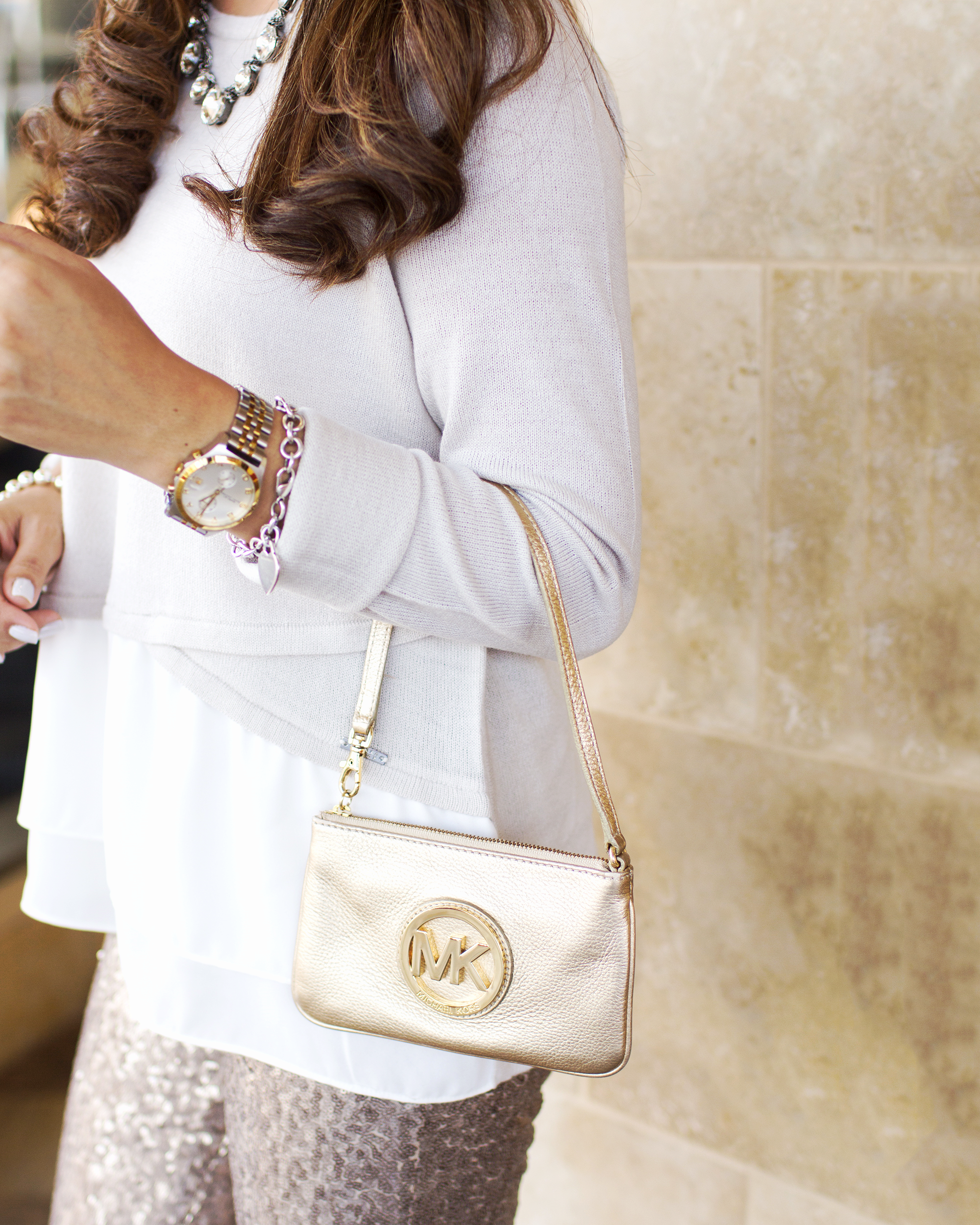 I styled them with this fabulous layered sweater because I wanted to go for a soft look. Truth be told these are my very first pair of sequin pants, so I figure I keep it as simple and clean as possible. My black suede sandals are very comfortable and I thought they gave the look a nice contrast while still looking chic and well put together.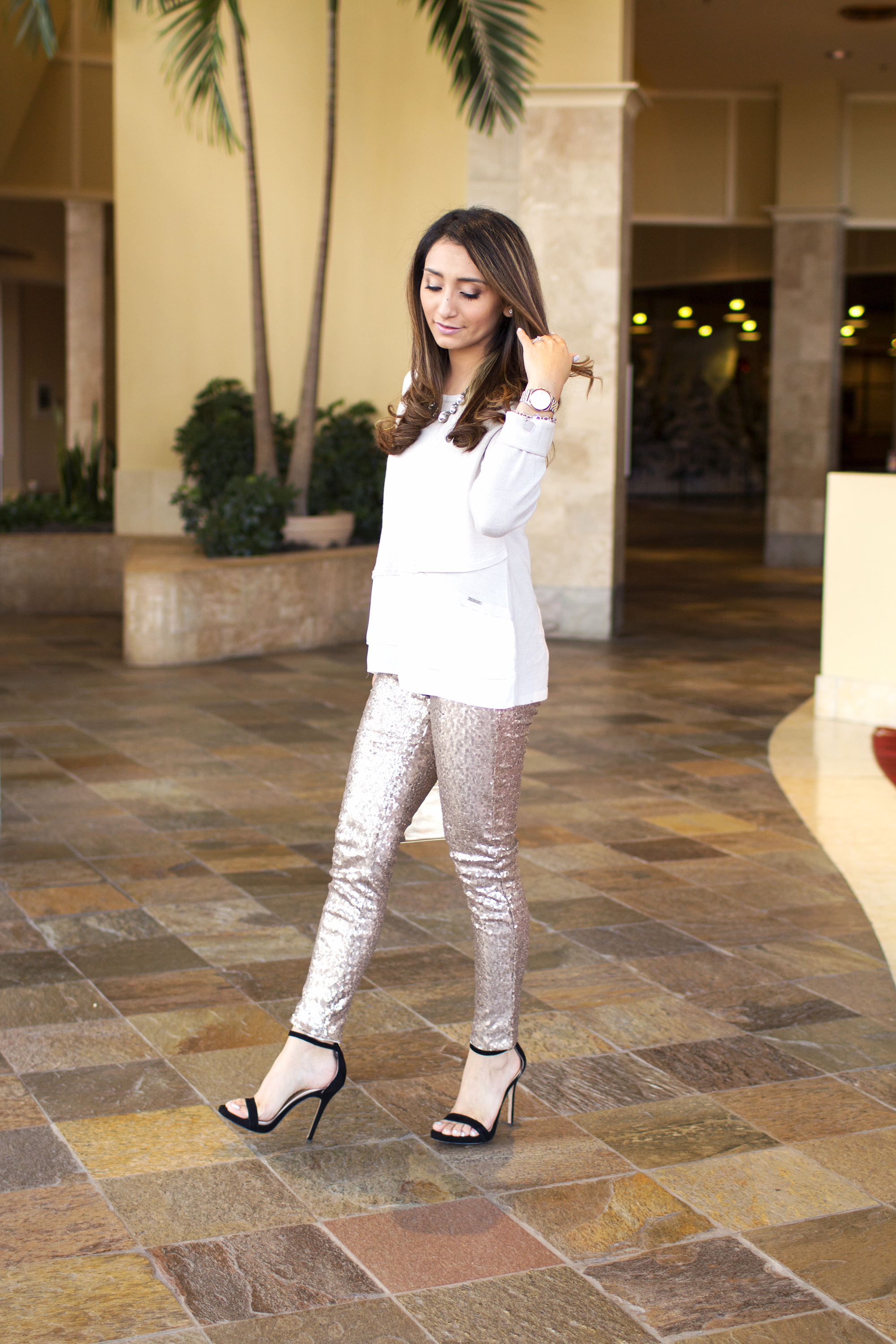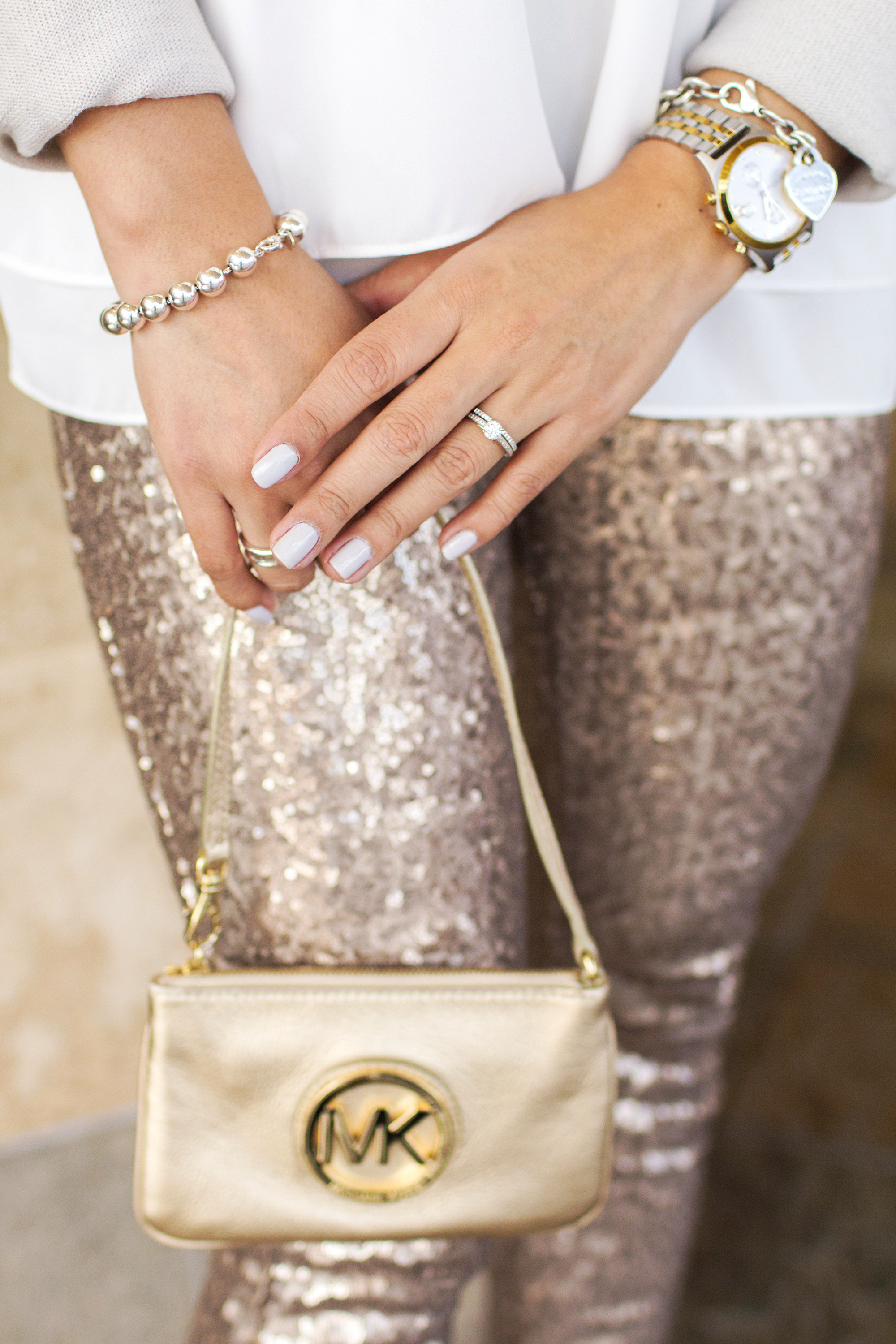 Mixing metals is so in right now so I thought I'd keep my jewelry mostly silver but with a touch of gold.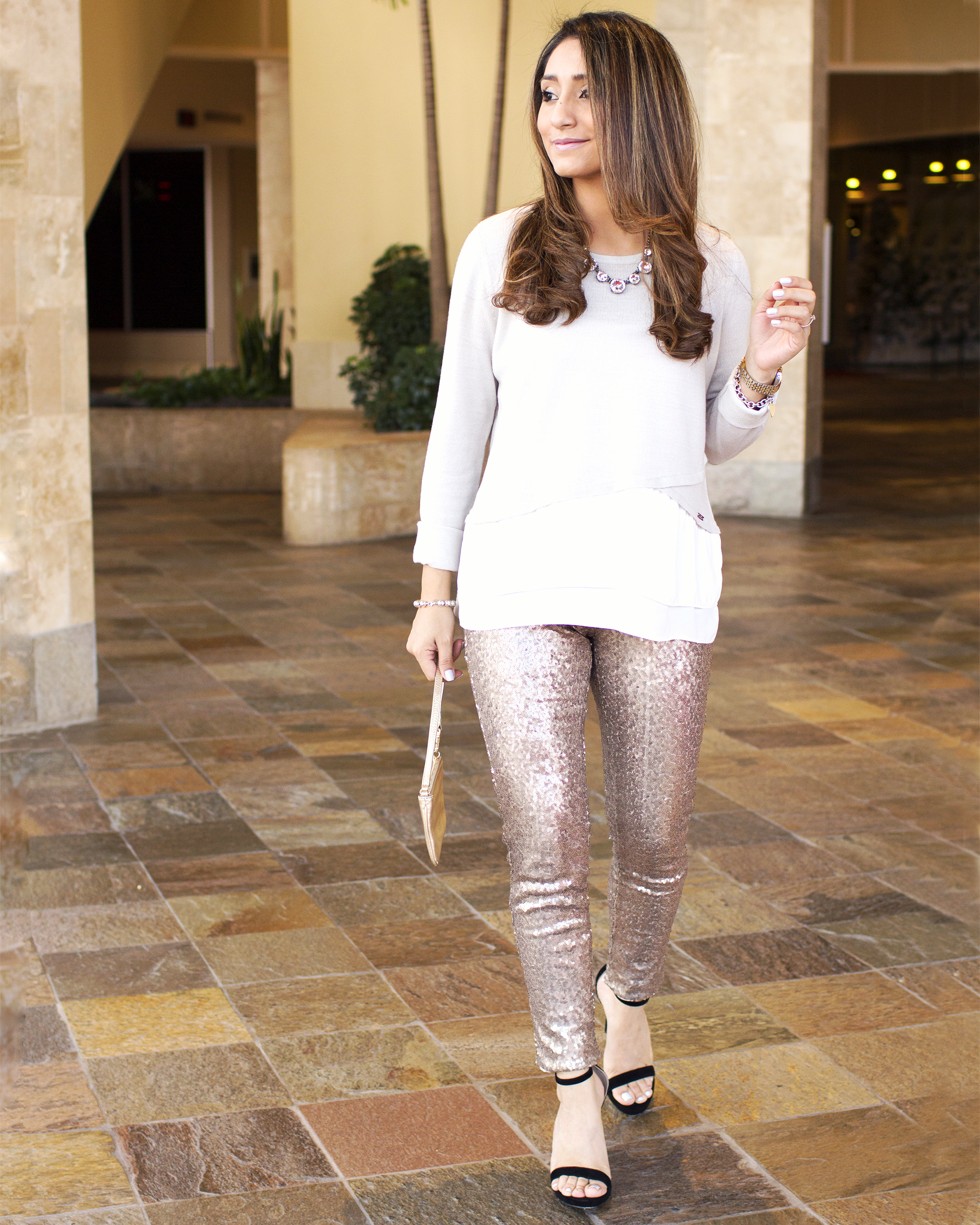 Sequin Pants C/O  || Blouse  || SHOES  || Bracelets via eBay || Watch
Pictures by Jennifer Posada
I hope you guys enjoy the look! Would you wear it to your NYE party? Let me know your thoughts on the box below. See you guys soon with a new outfit!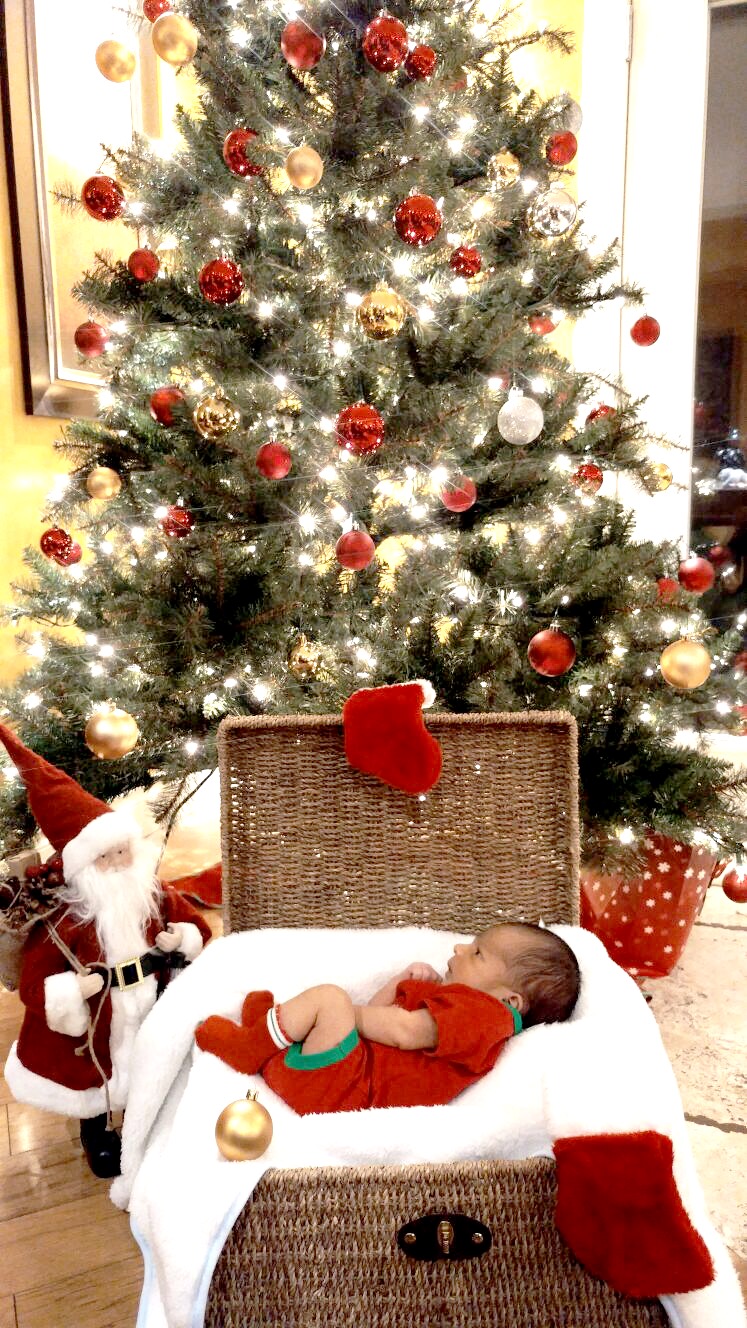 How precious is baby Gerald?! I can't get enough of him!
Xo
The New Auntie
Flor