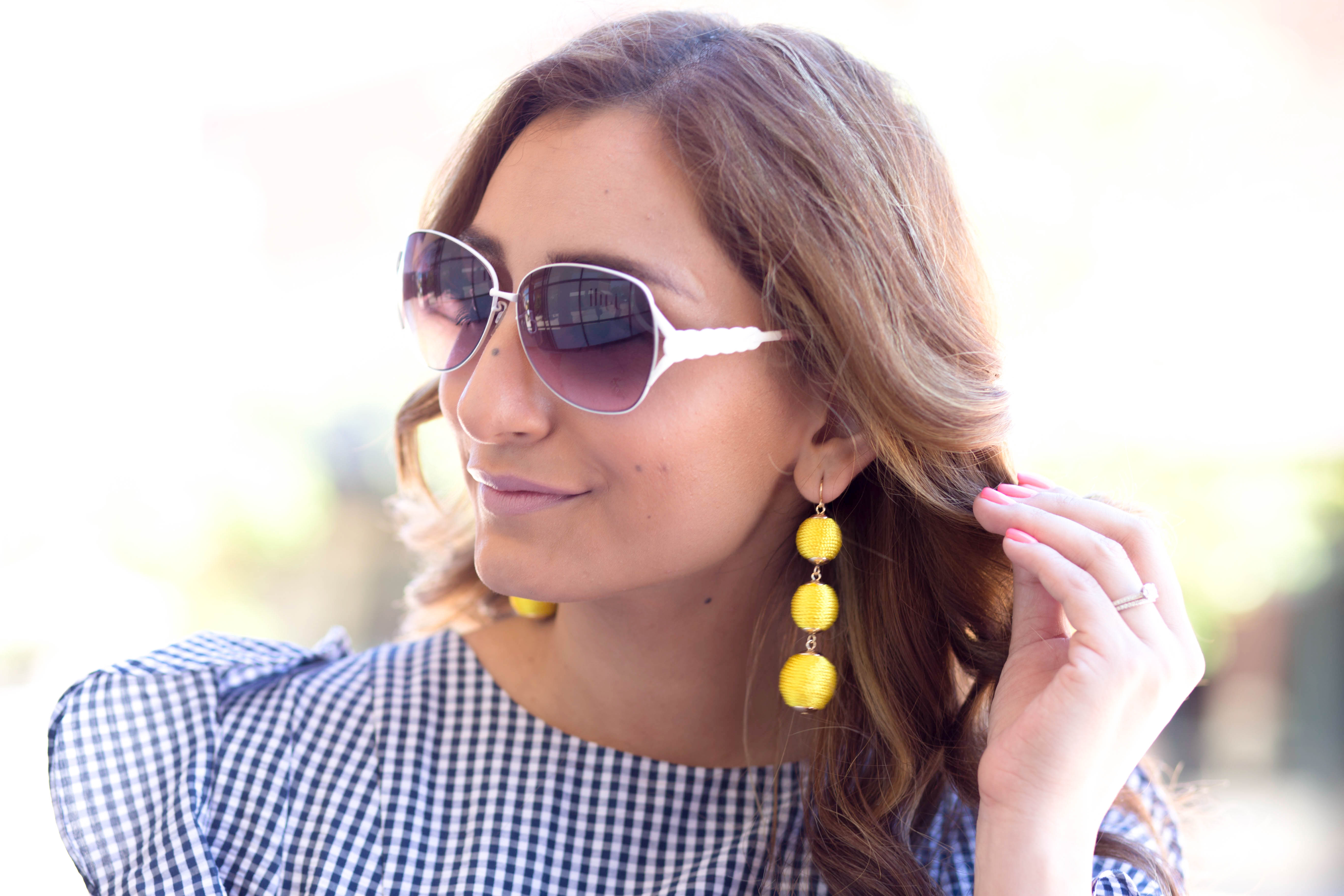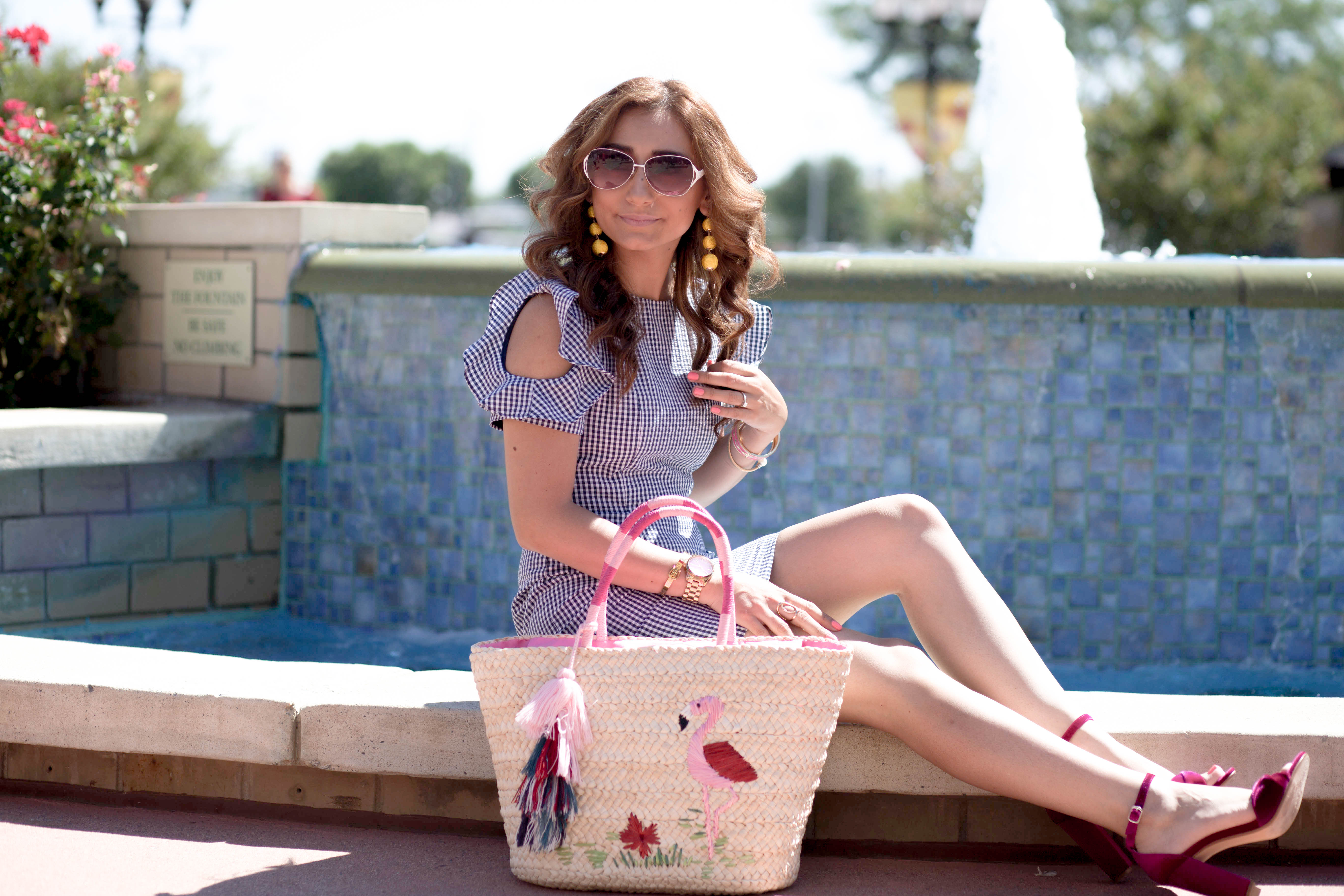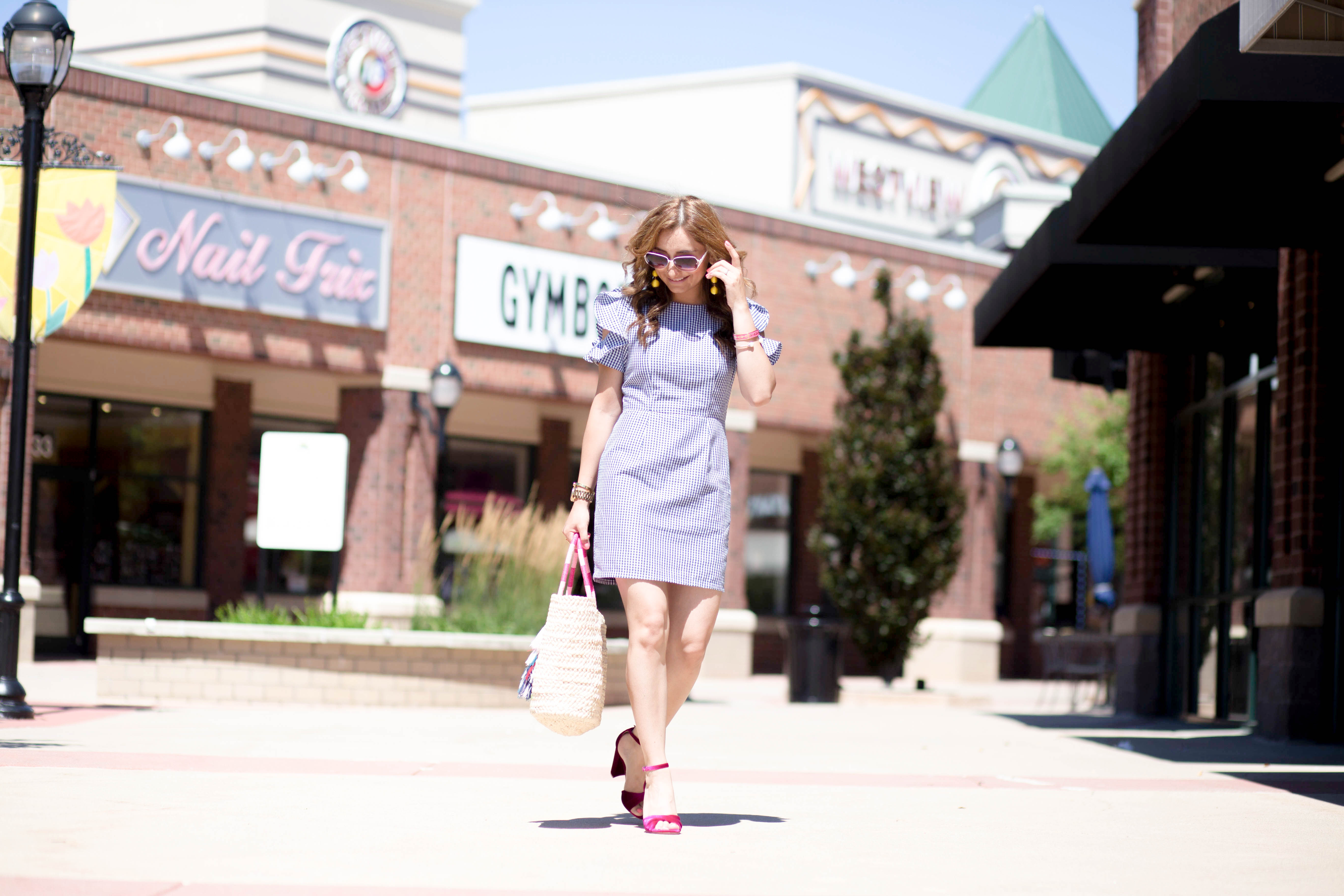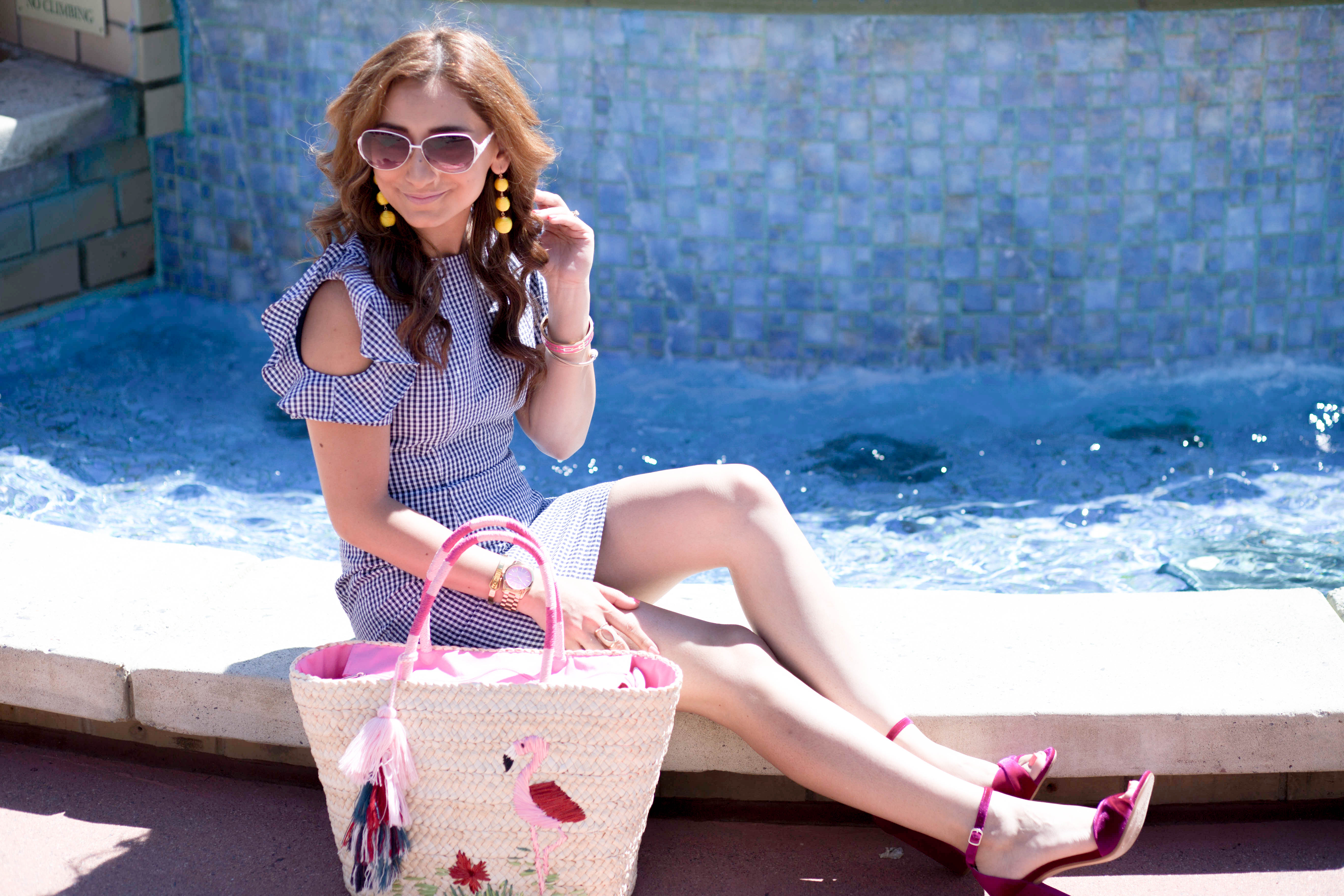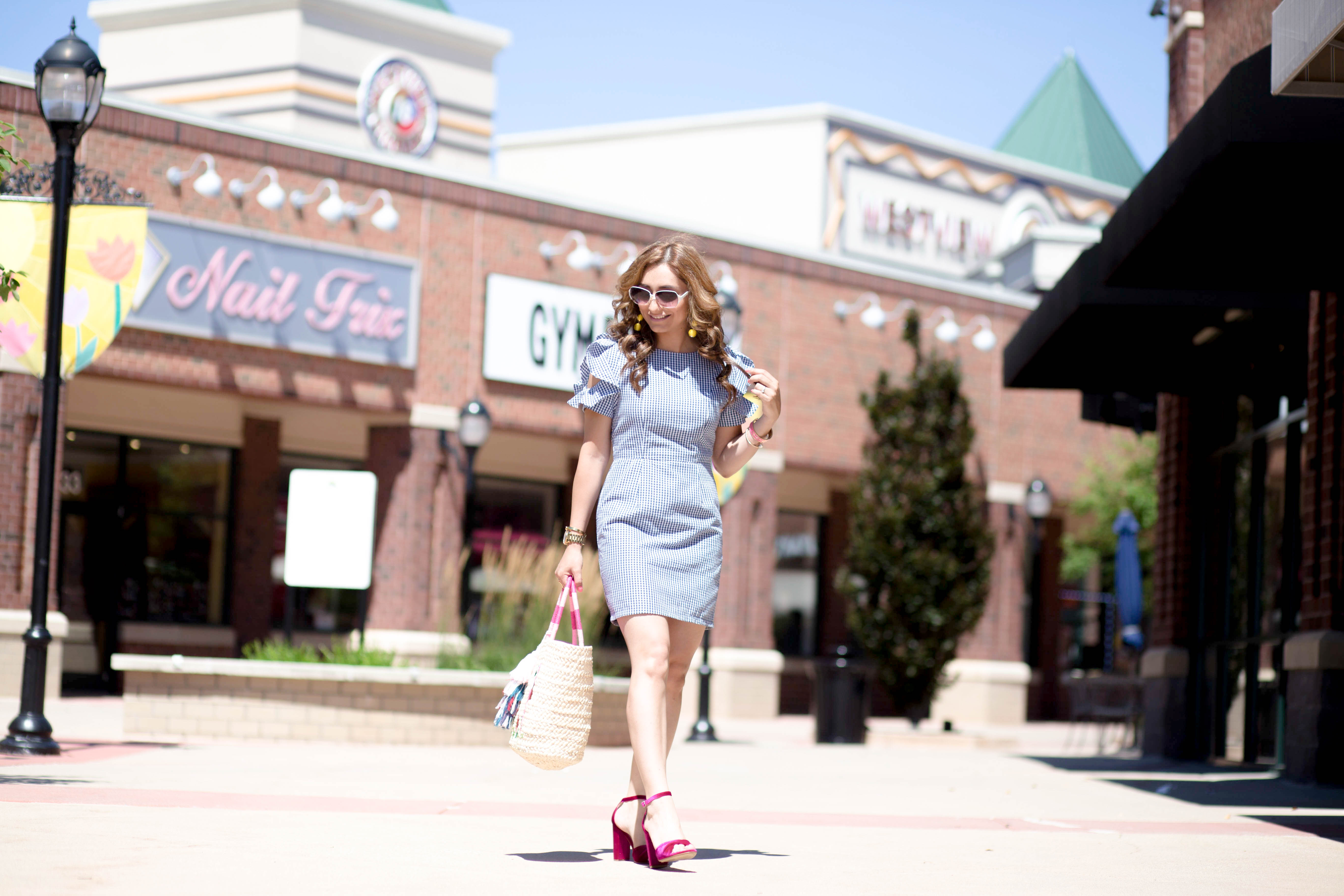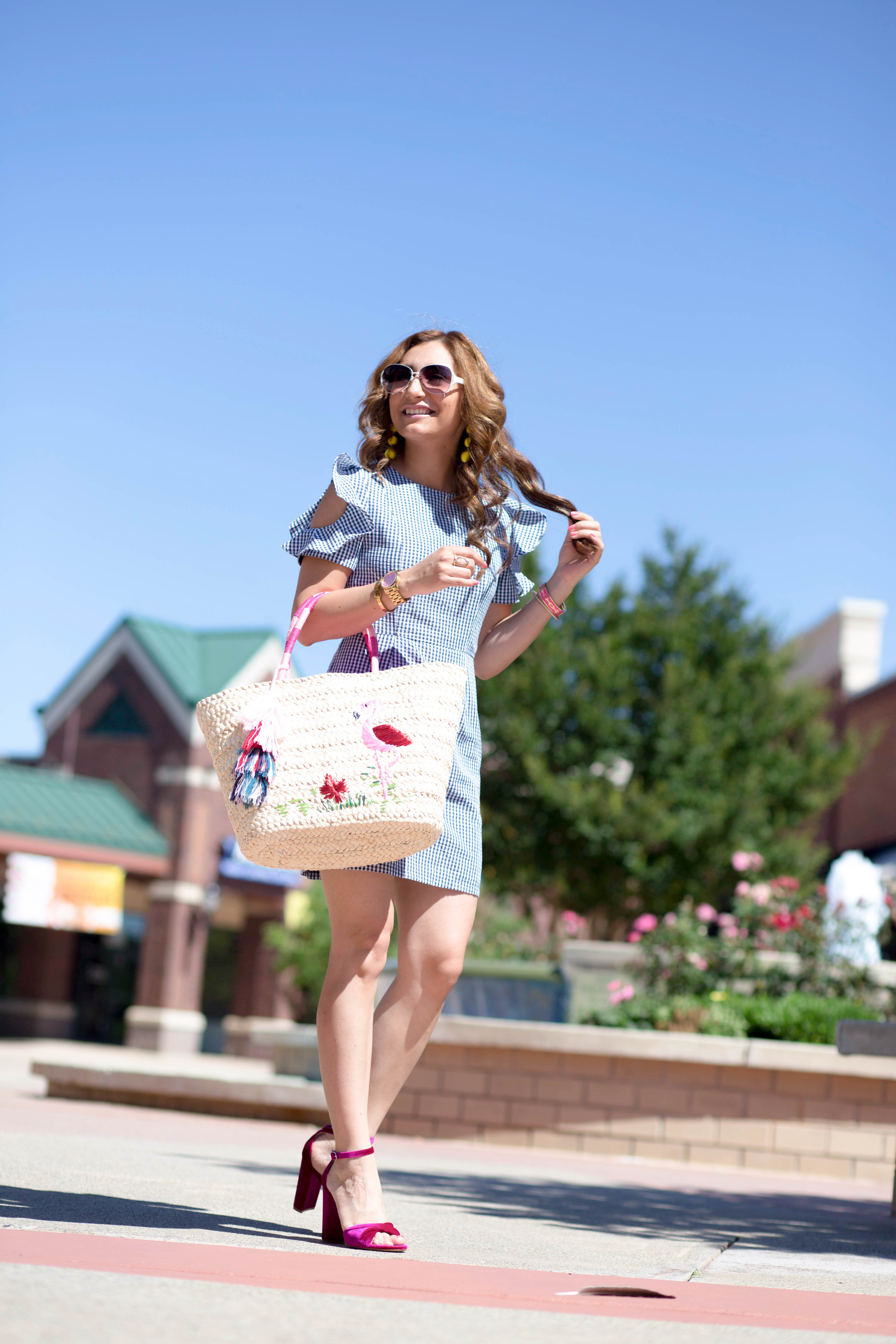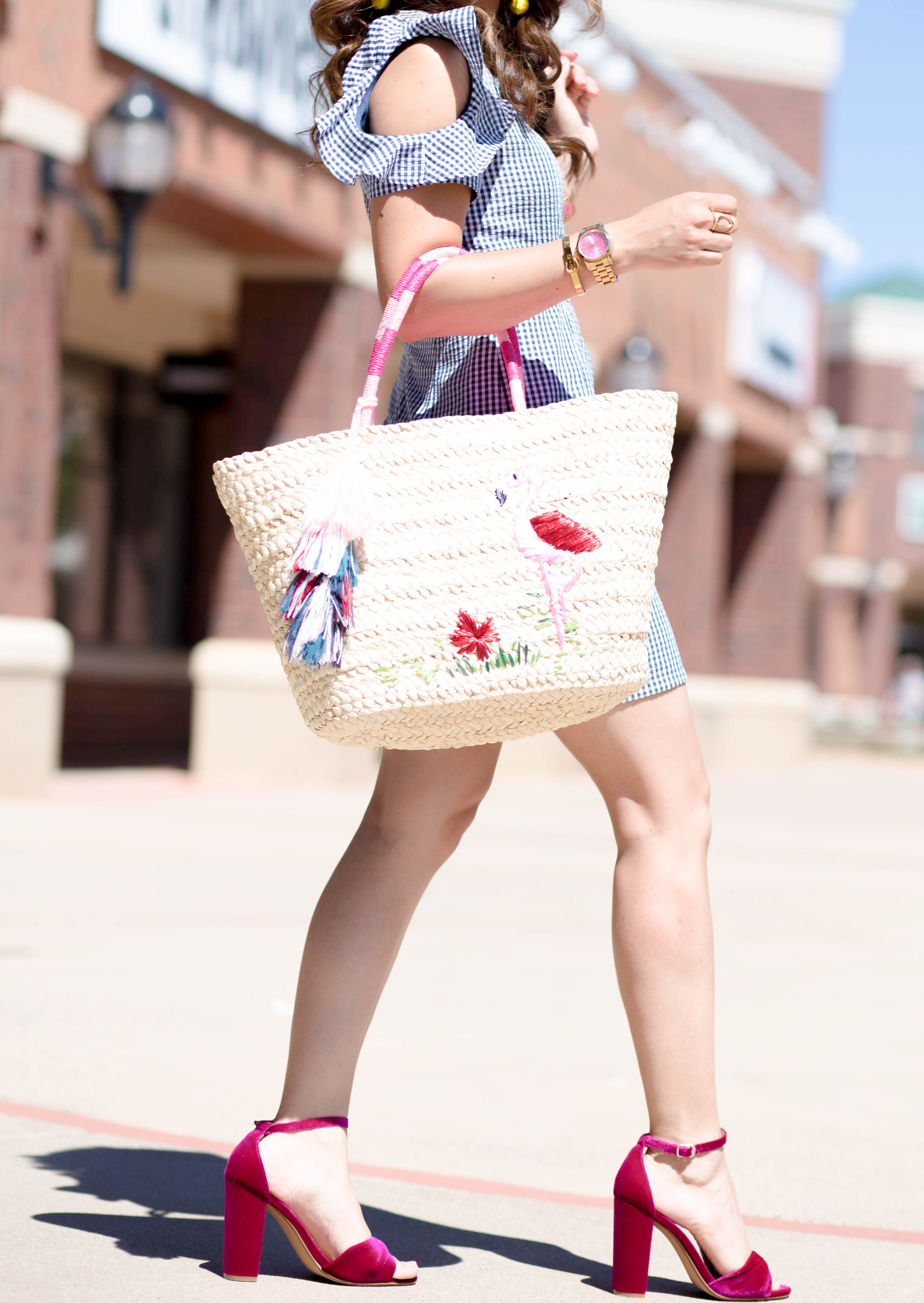 Gingham Dress C/O || Sandals || Earrings C/O || Bag || Sunglasses (old but similar here) || Watch
Happy Friday, lovely friends!
Cheers to the weekend! You guys, I can't believe that yet another week has come and gone so quickly! They say that August is the Sunday of summer so I guess we better find a way to enjoy the remaining weeks of the season to the max!
Today's blog post is all about this super fun and colorful summer outfit. What do you guys think?! I'm so in love with this ruffled sleeves gingham dress from The Mint Julep Boutique! First of all, I'm so in love with ruffled sleeves, you guys have no idea. I love how the ruffles make this dress so unique and so feminine. I also love how the dress is super form-fitting yet super comfortable. The best part about it is the fabric. I absolutely love gingham everything. I mean, is it really summer without wearing gingham? I don't think so. Haha.
I always love a good color-blocking combo and so when it came to accessorizing, I though I'd have fun by adding these gorgeous yellow earrings and my lovely fuchsia sandals. This flamingo bag went greatly with the sandals and my white sunglasses totally complemented this look.
Well my friends, this is all I have for today. I hope you guys liked this look and if you're in the market for some pretty dresses please be sure to check out The Mint Julep Boutique and sign up to their promotional emails to receive $10.00 on your first order. How great is that?!
See you guys with a new outfit soon!
Xoxo
Flor