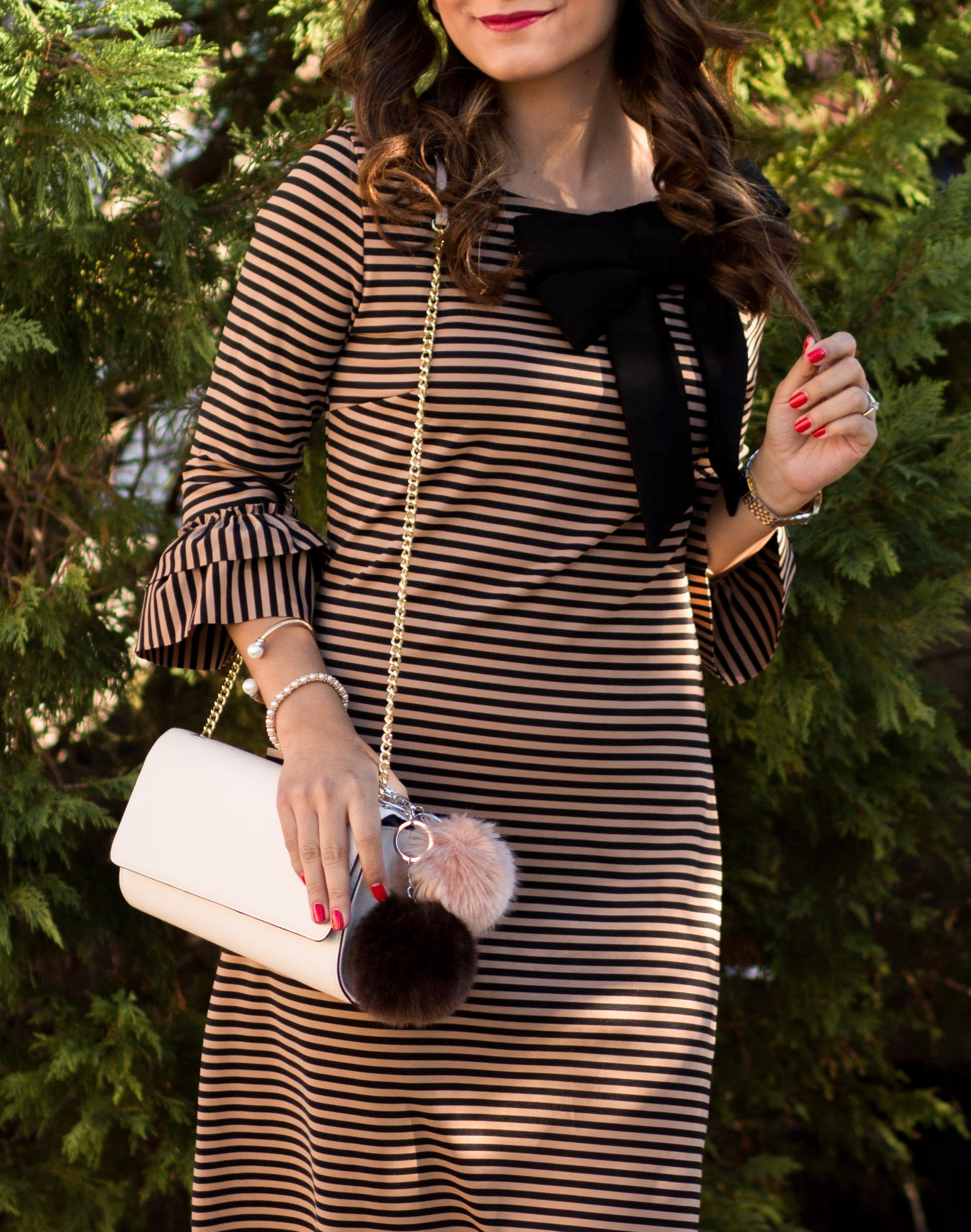 Happy Tuesday, lovely friends!
I don't know about you guys, but I feel like time has been flying lately. I mean, I know that I've been busy and productive which is great, but I also feel like I hardly have time to relax and enjoy the little things in life, you know? Things like watching Netflix for an entire weekend. Truth be told, I used to do marathons of my favorite shows once or twice a month in the past. I would start on Friday nights and my husband wouldn't see me move off the sofa until midnight on Sunday, haha. Oh, how times have changed. Long gone are those days! It's sad you guys.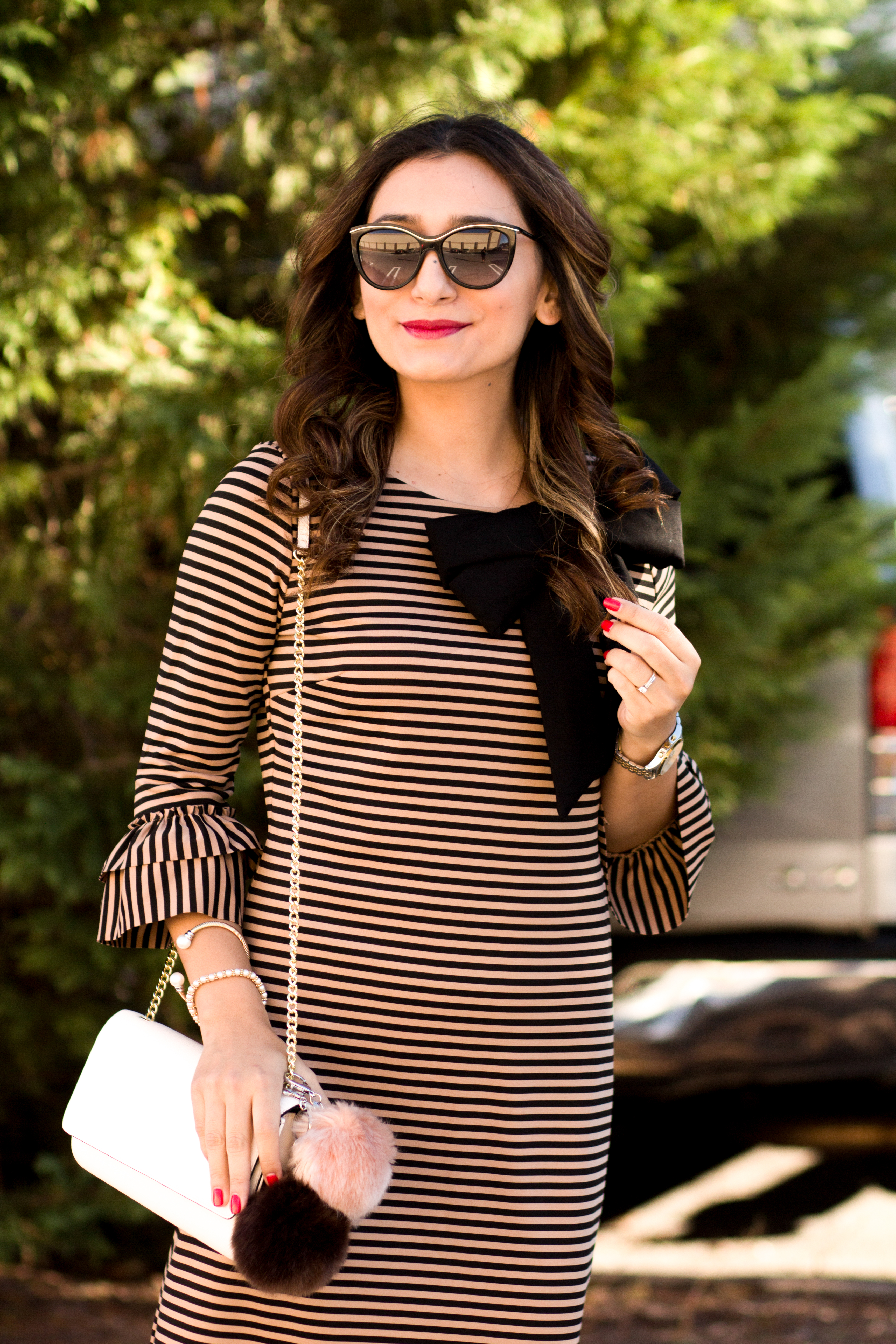 David and I are so close to being homeowners for the first time ever! I know that I have mentioned very little about our house hunting project, but it's only because I don't want to get ahead of myself too much. Plus I'm not sure how many details you guys would want to know about this process. I'll be happy to share specifics if any of you are interested but in the meantime, all you guys should know is that we're doing great and currently on the final stages of our paperwork. We are hoping and praying for this whole thing to end well and soon.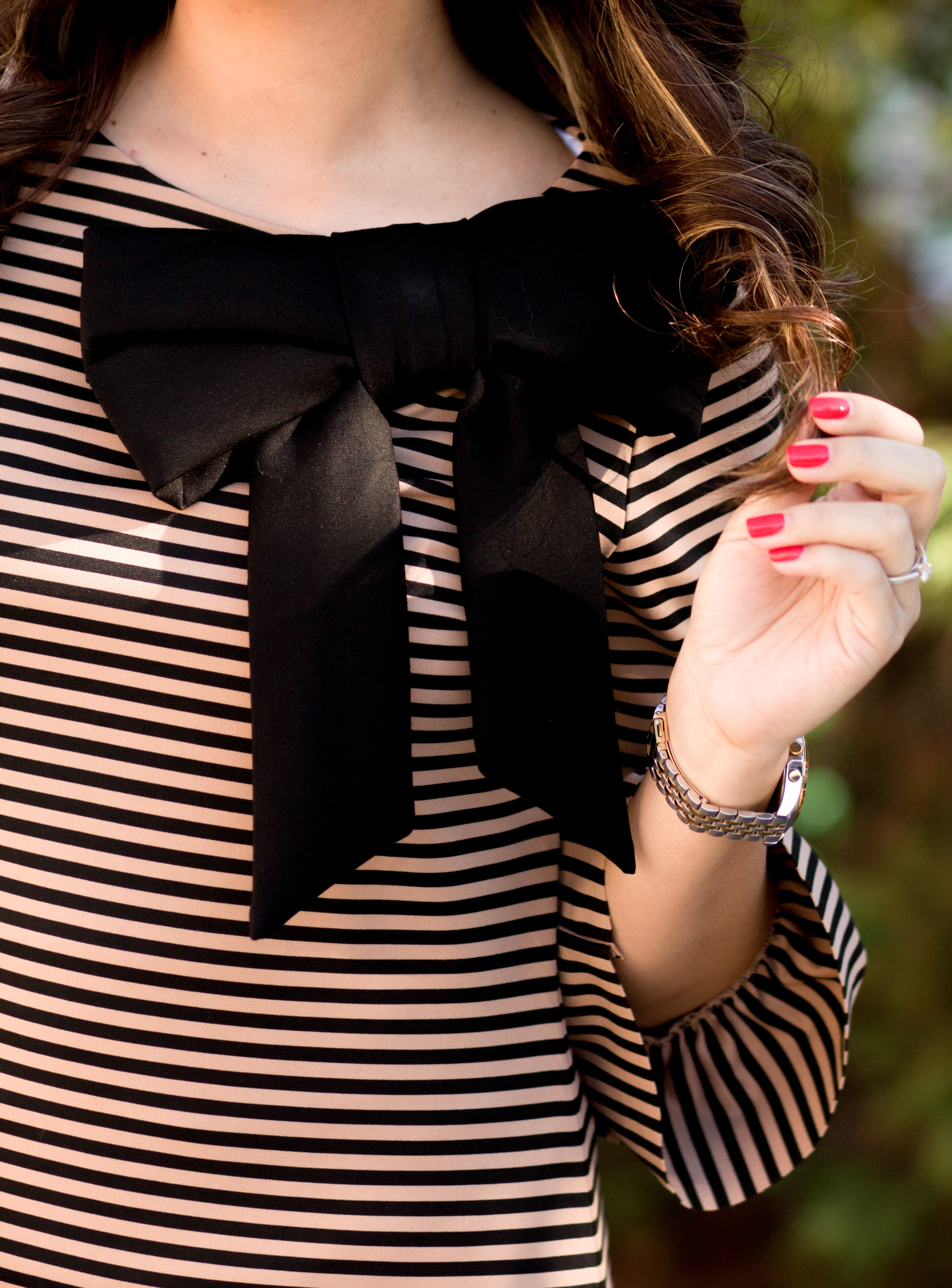 If you're looking to make a statement at the office or church, The Big Bow Dress  will not disappoint you! I love this dress so much that I honestly don't even know where to start. This beautiful dress has got to be one of the most comfortable dresses I've ever worn. It feels as good as it looks! It's very silky and extremely comfortable. Did I mentioned that is wrinkle free? How awesome is that?!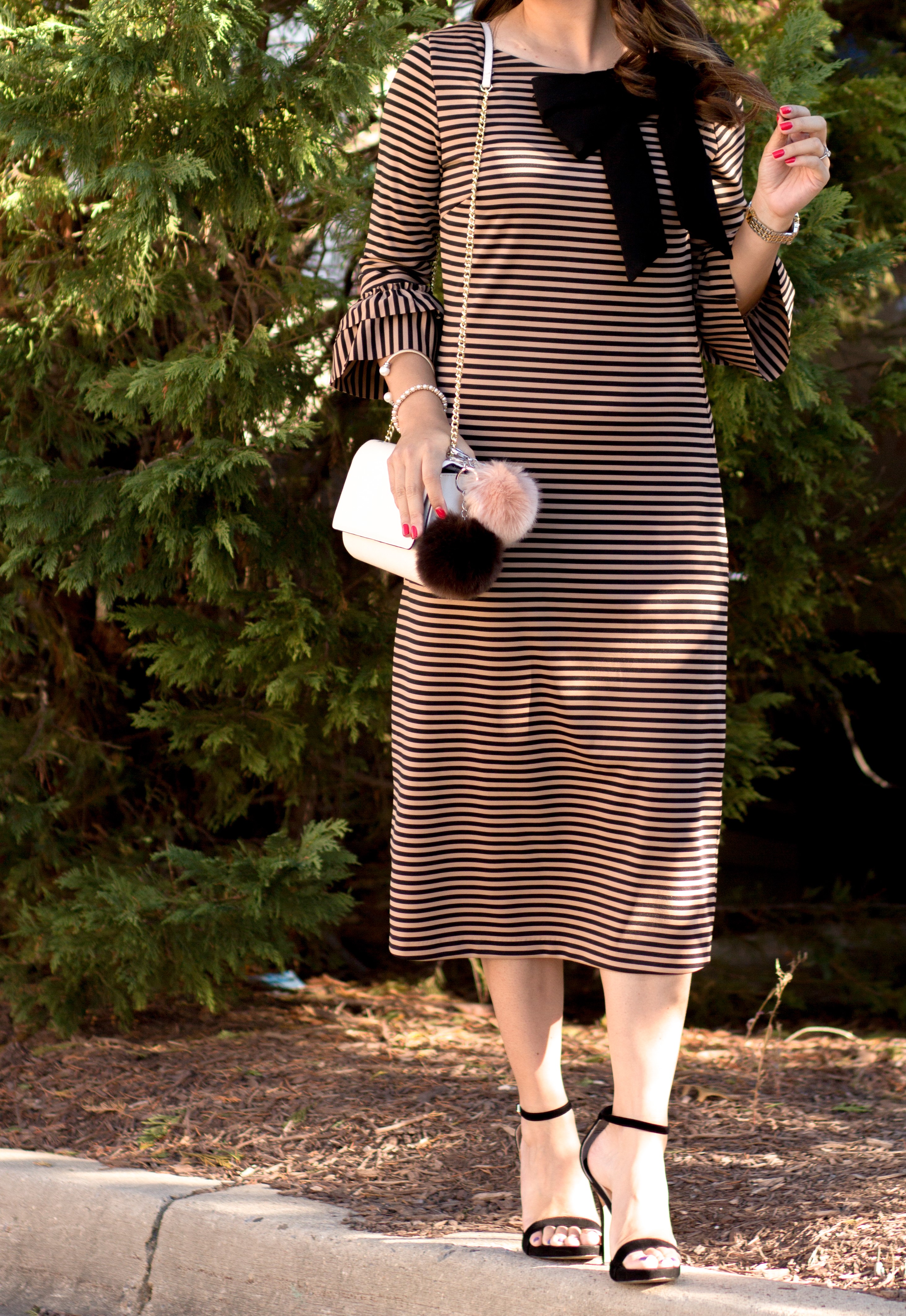 I absolutely love the ruffles on the sleeves and how about the gorgeous big bow on the top?!! For my taste, if it has a bow, chances are I'm buying it! The bigger the bow, the better and Dainty Jewell's has done it again with this pretty little number. I love how their fashion is timeless and elegant. They have a gorgeous selection of dresses that includes bridesmaids styles, too. Pretty awesome, right?!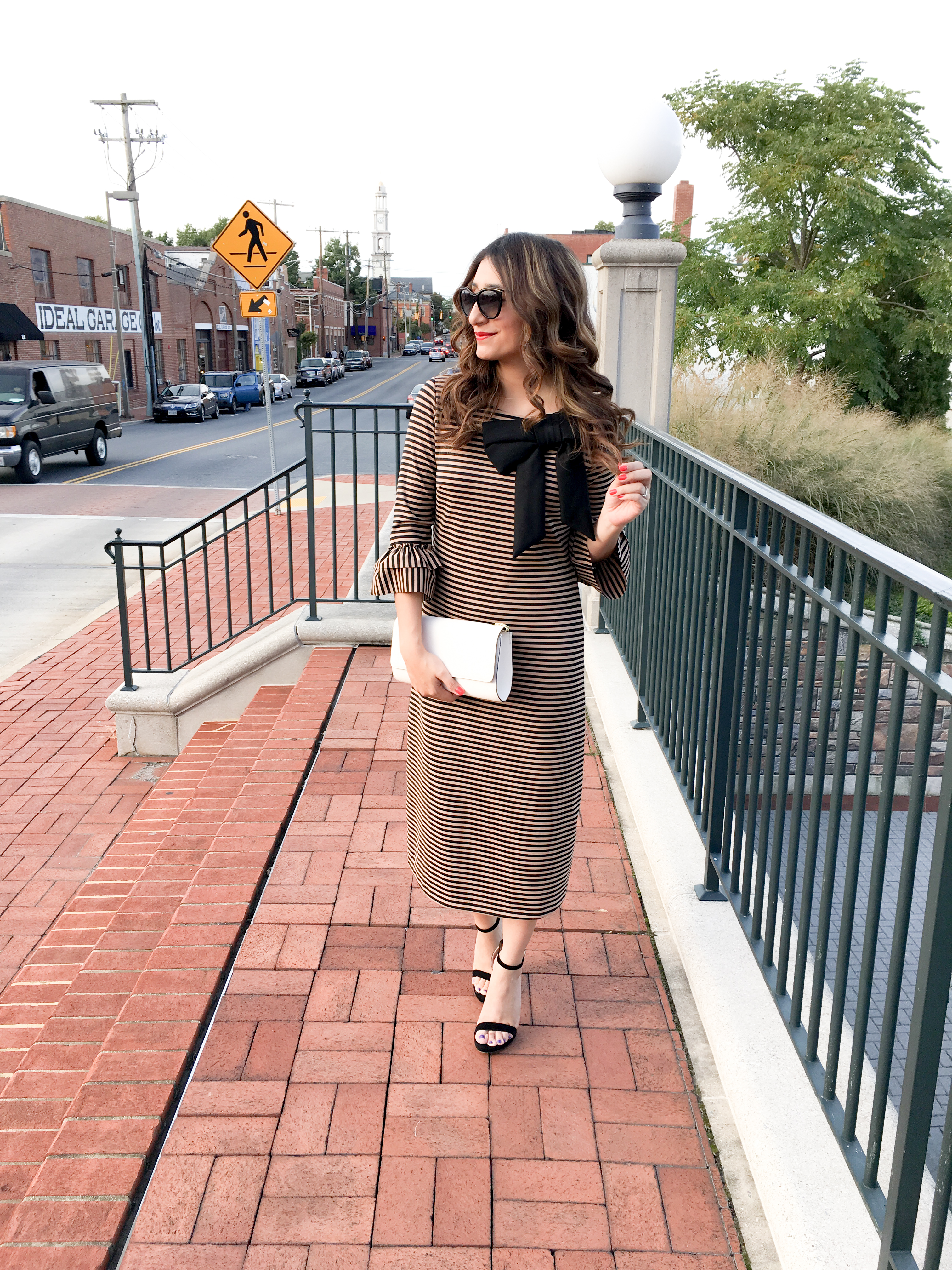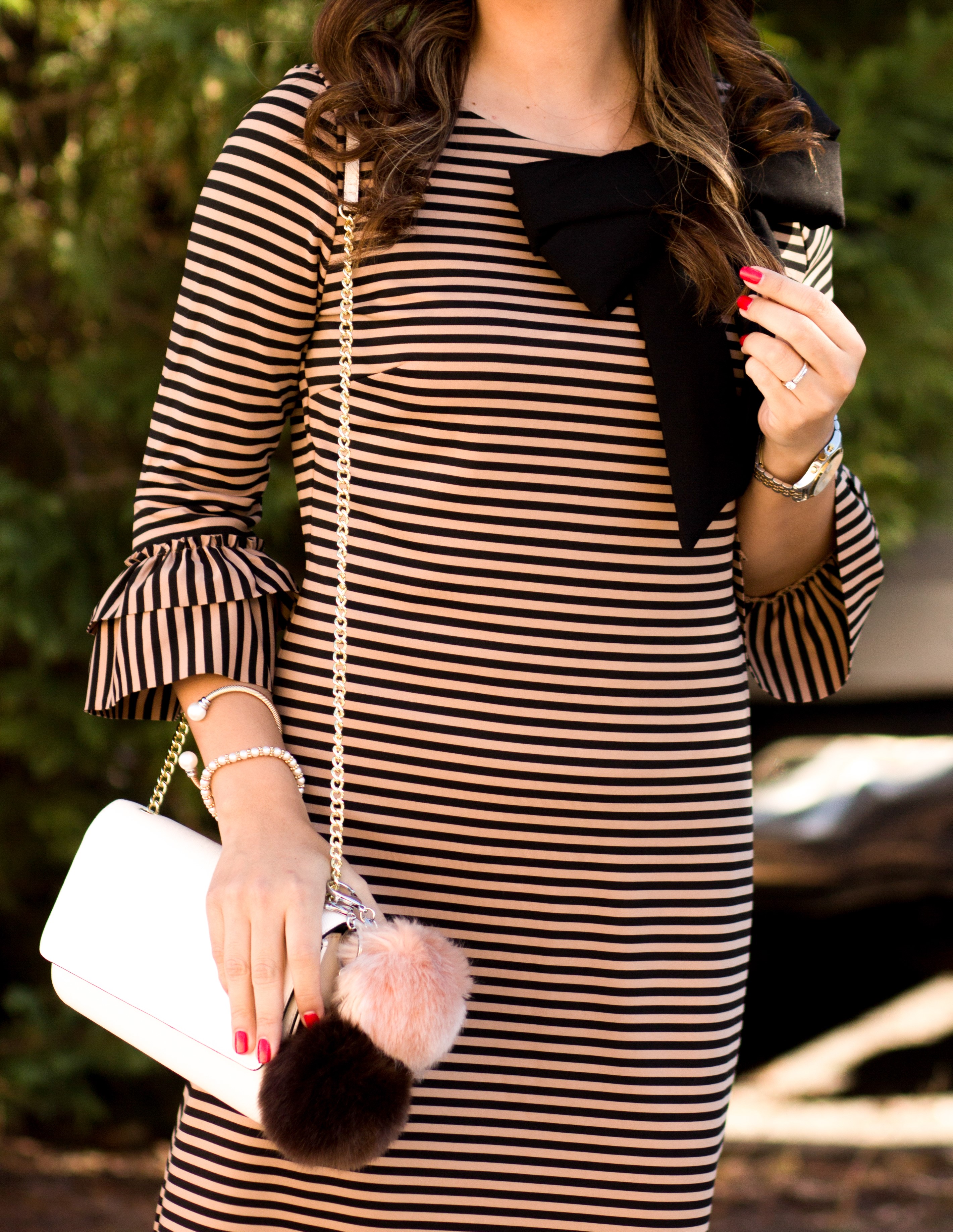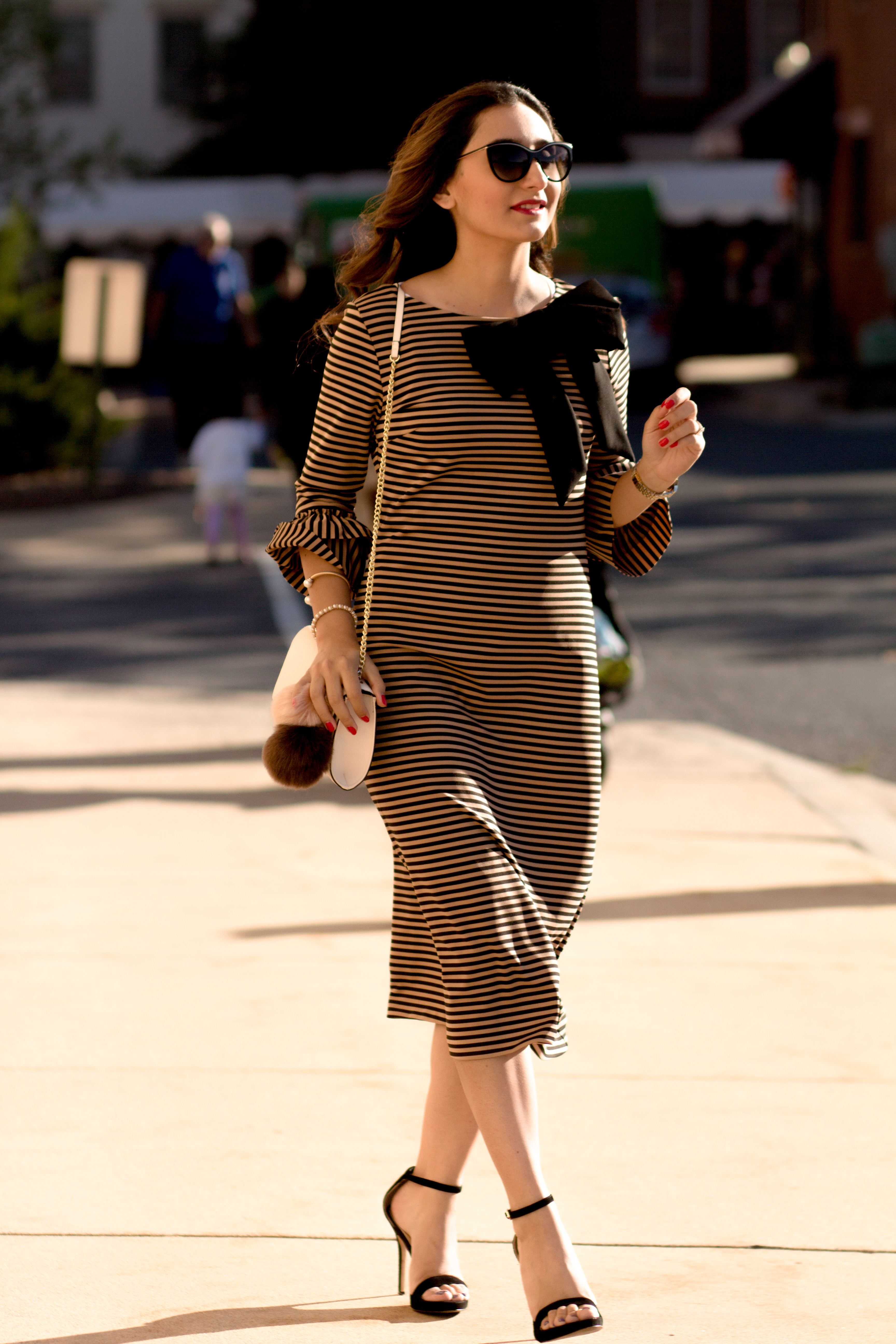 Because the dress is so classy and elegant on its own, I decided to keep my accessories at a minimum. I wanted to perfectly coordinate my shoes with the bow and stripes which is why I chose these sandals. I kept my purse small because I wanted to focus this look on the dress. I went with the red lip because well, I wanted to go for classy and I thought it complemented the outfit really well.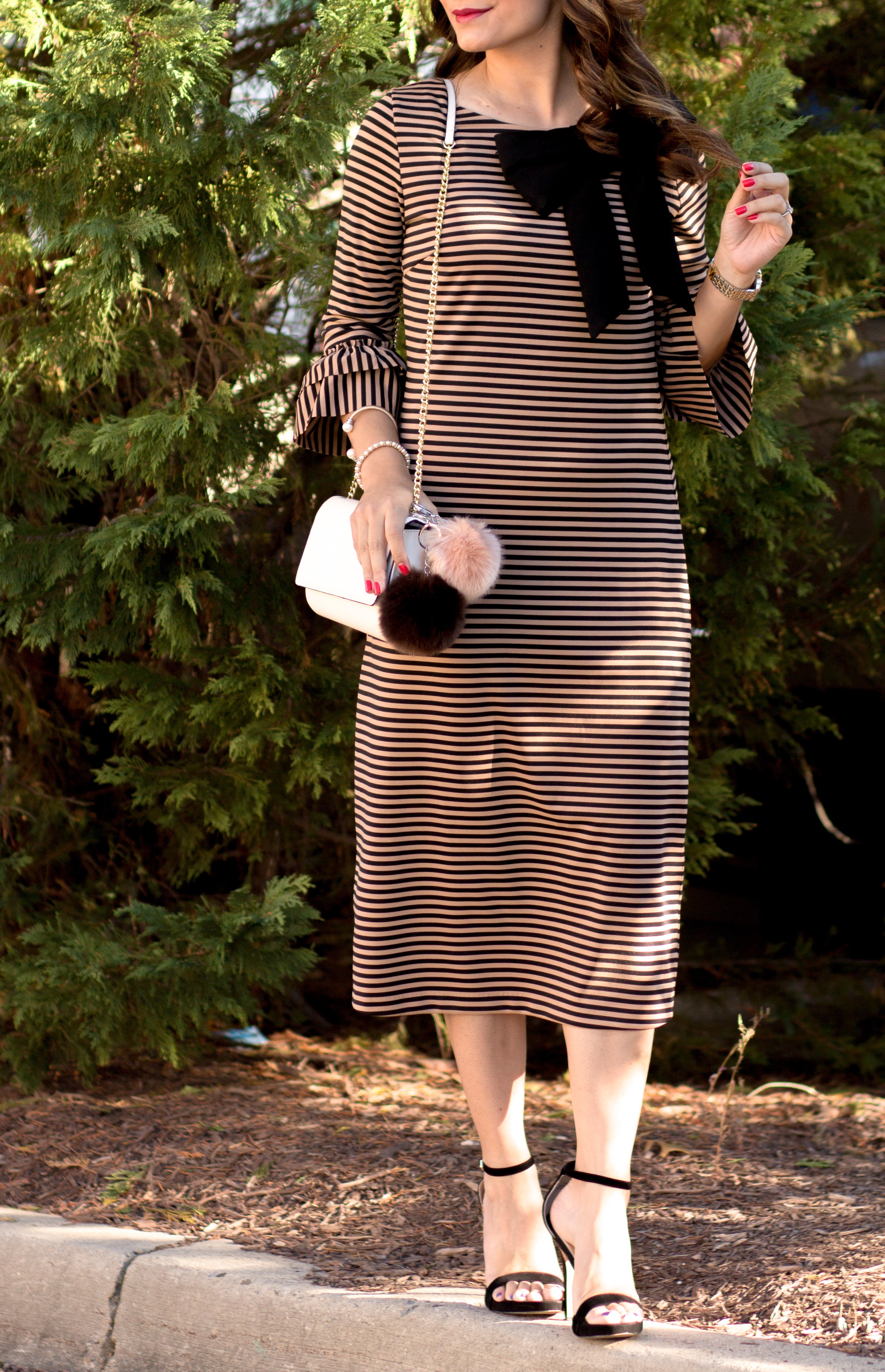 Dress C/O || Sandals || Bag || Glasses (Similar)
What do you guys think about this post? I hope you guys liked it. Please feel free to leave your questions or comments in the section below. Wishing you all a wonderful day! See you guys with a new outfit soon.
Xoxo,
Flor