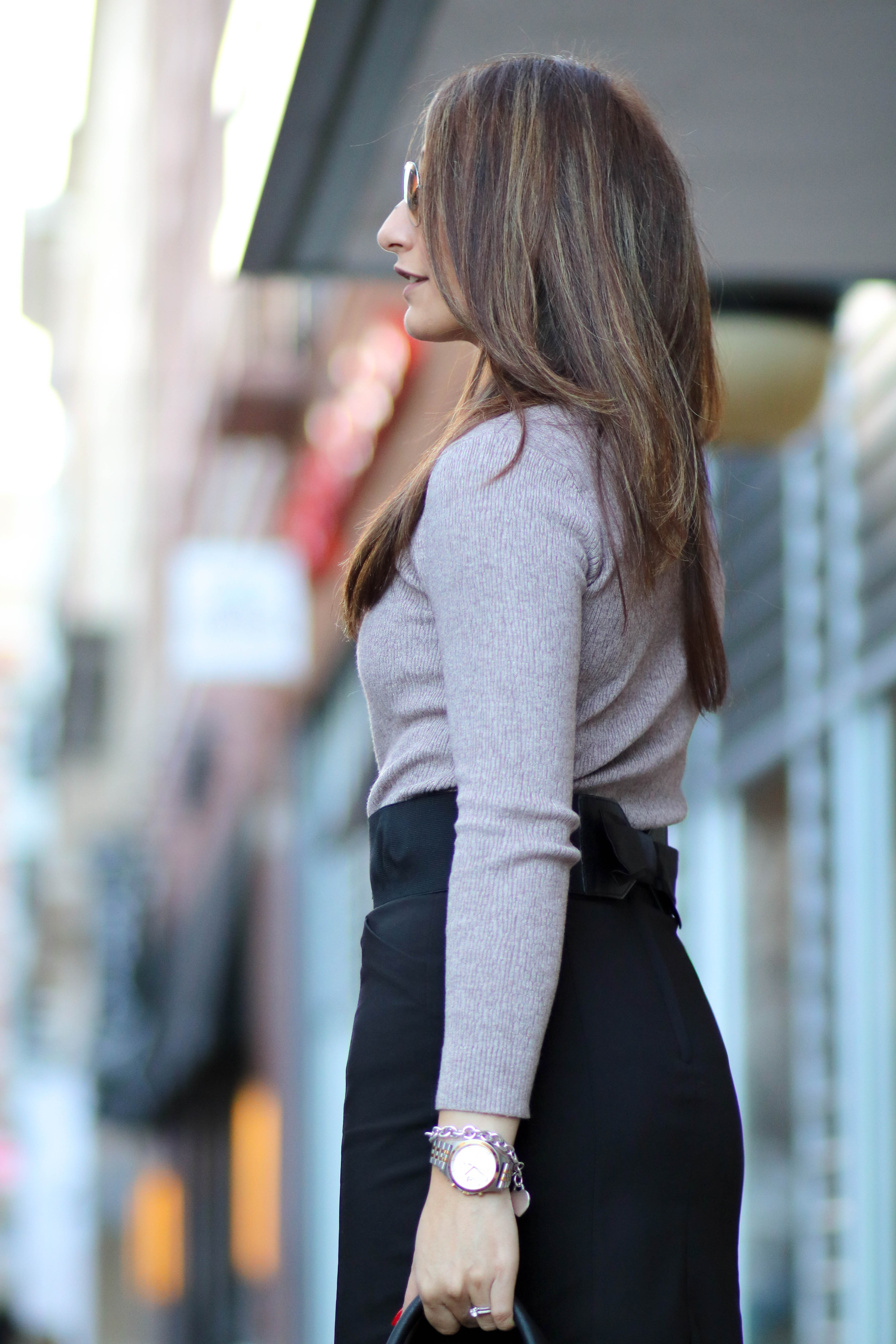 Happy Tuesday, lovely friends!
New day, new week, new goals, new season? Haha. You guys, it's going to feel like Spring every day for the rest of this week, can you believe it? Y'all know I'm not going to protest that. I'm still a little weirded out by the fact that in Maryland, February tends to be the one month when it's insanely cold and we get tons of snow. It's been extra sunny, windy and warm instead. It's really beautiful outside. I just love it!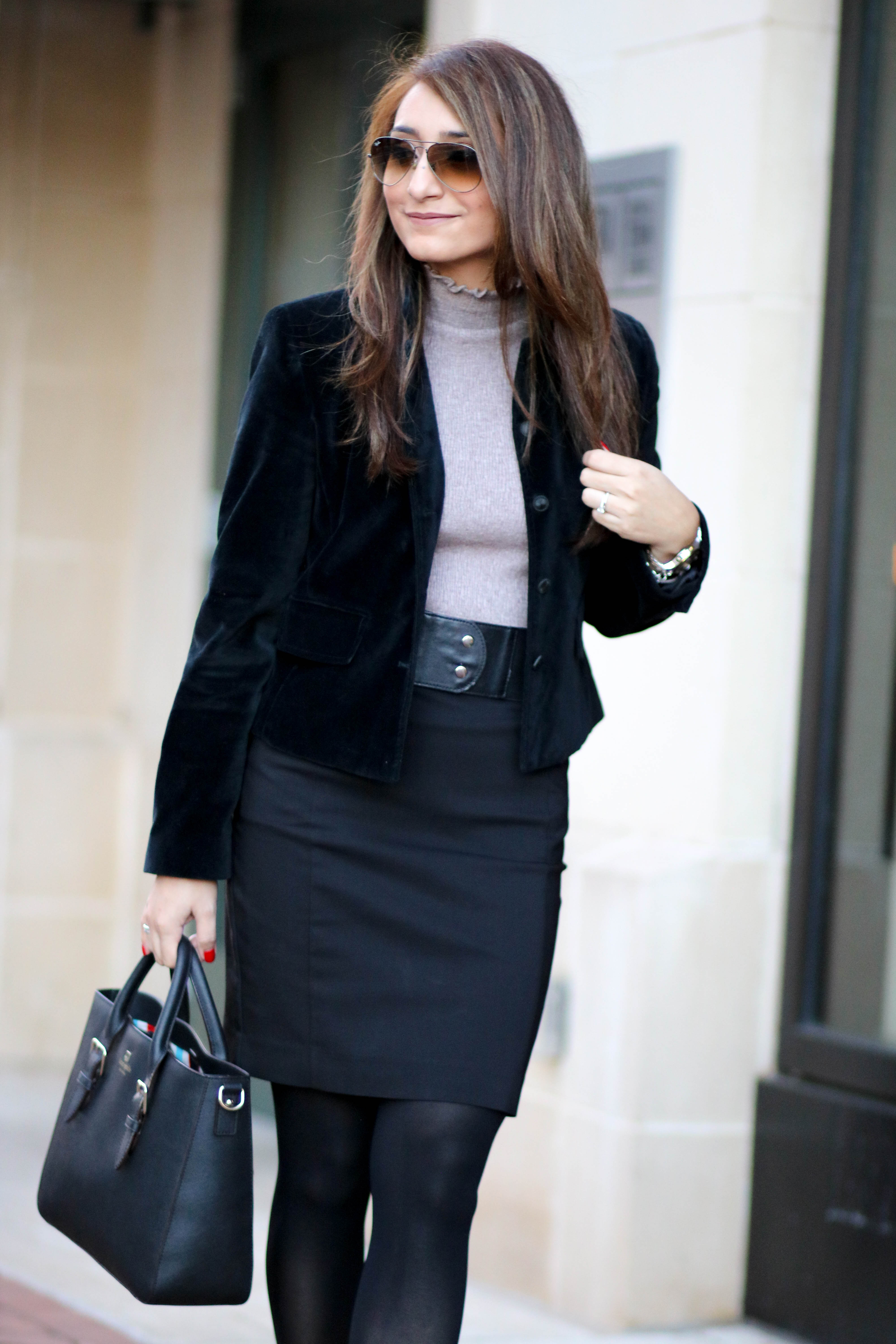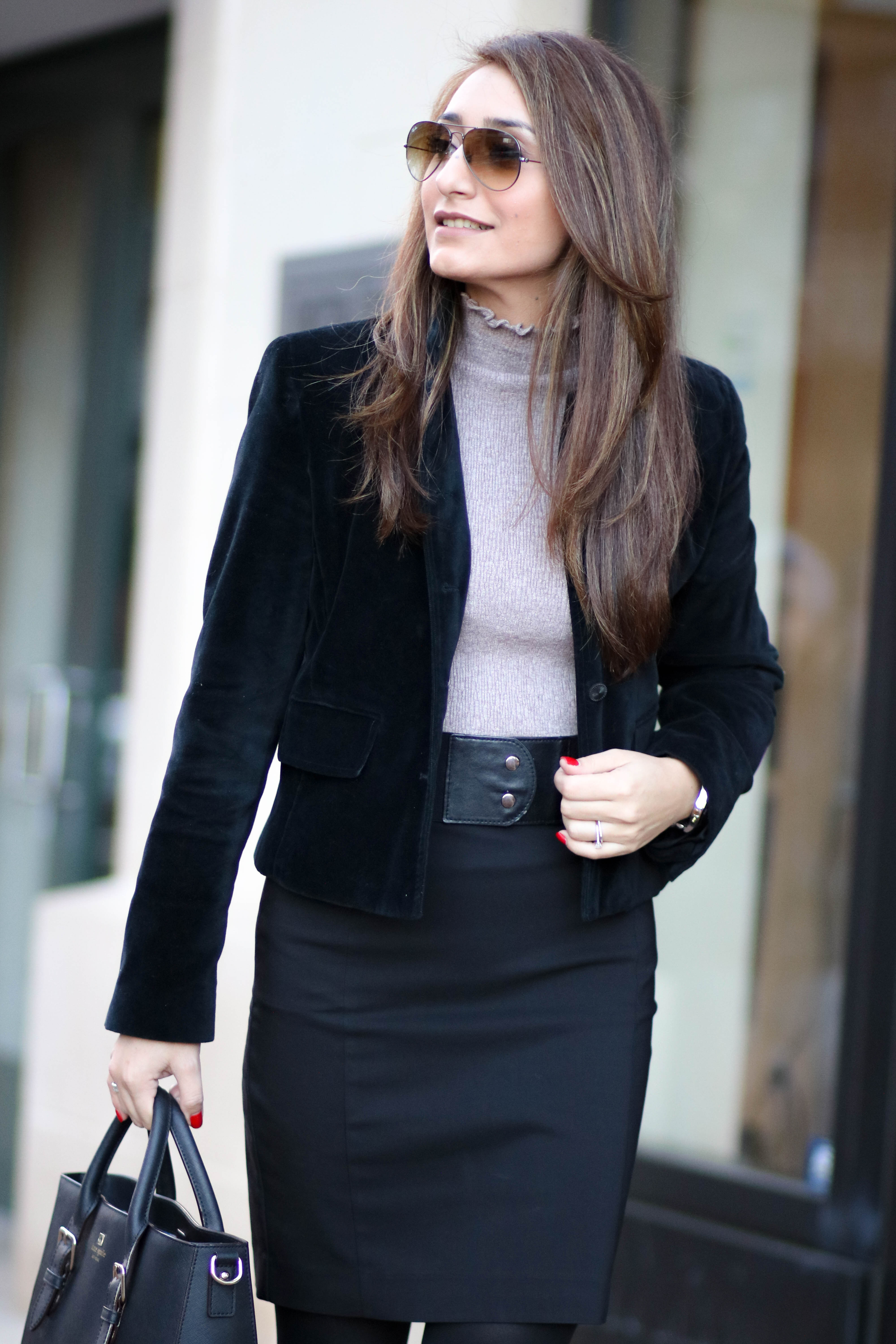 I'm back with a new post this week and truth be told, I took these pictures a few weeks ago when it was super cold outside. Despite the current weather we're experiencing, I decided to still share it with you guys because 1) it's technically still winter and 2) I realize that not everyone's weather is acting up like mine. While this outfit is one of my favorites and easiest winter uniforms, it can be switched up in different ways for spring and summer with no problems. Yes, this means that this suit will be back in the future seasons because y'all know how much I love versatility in my clothing.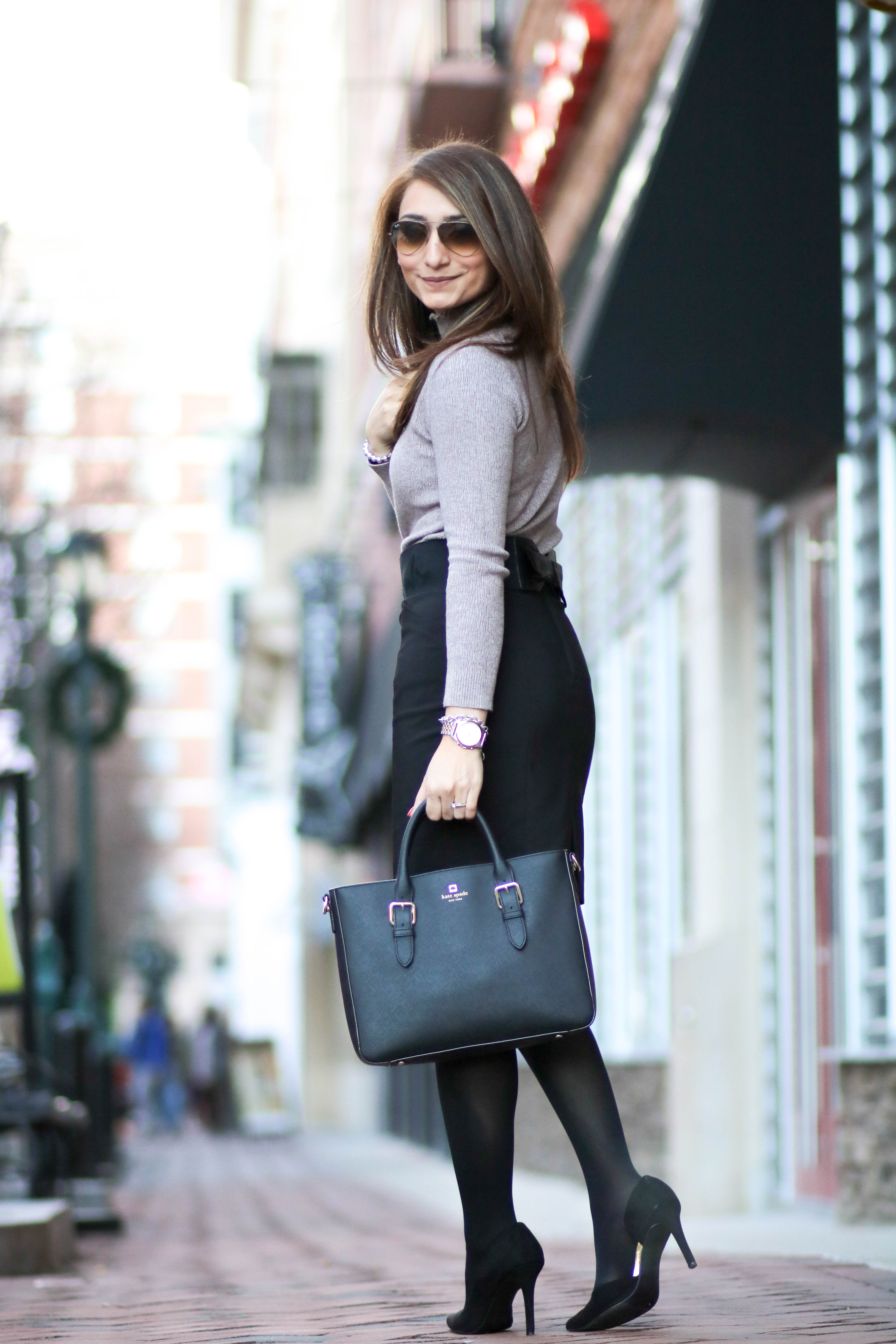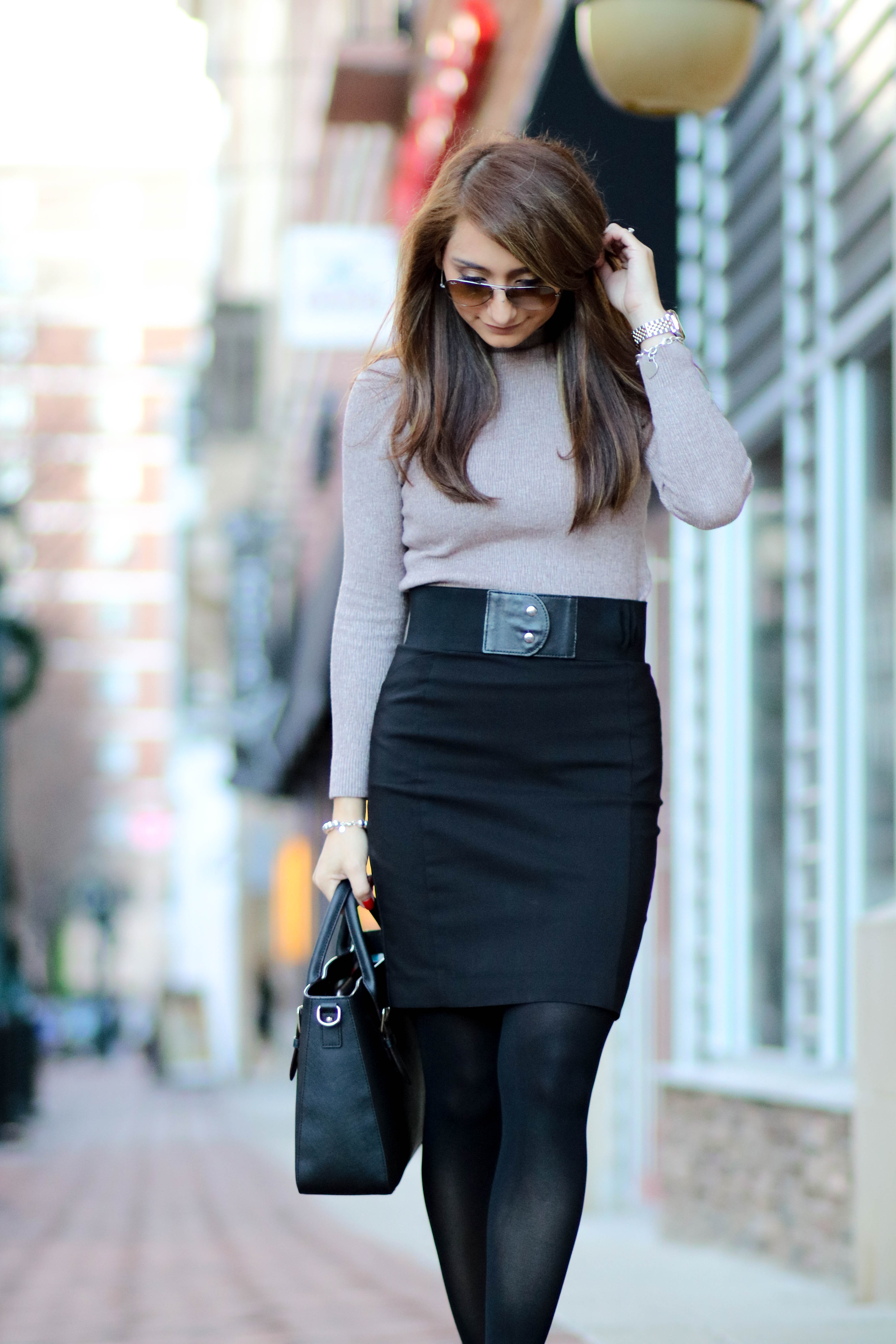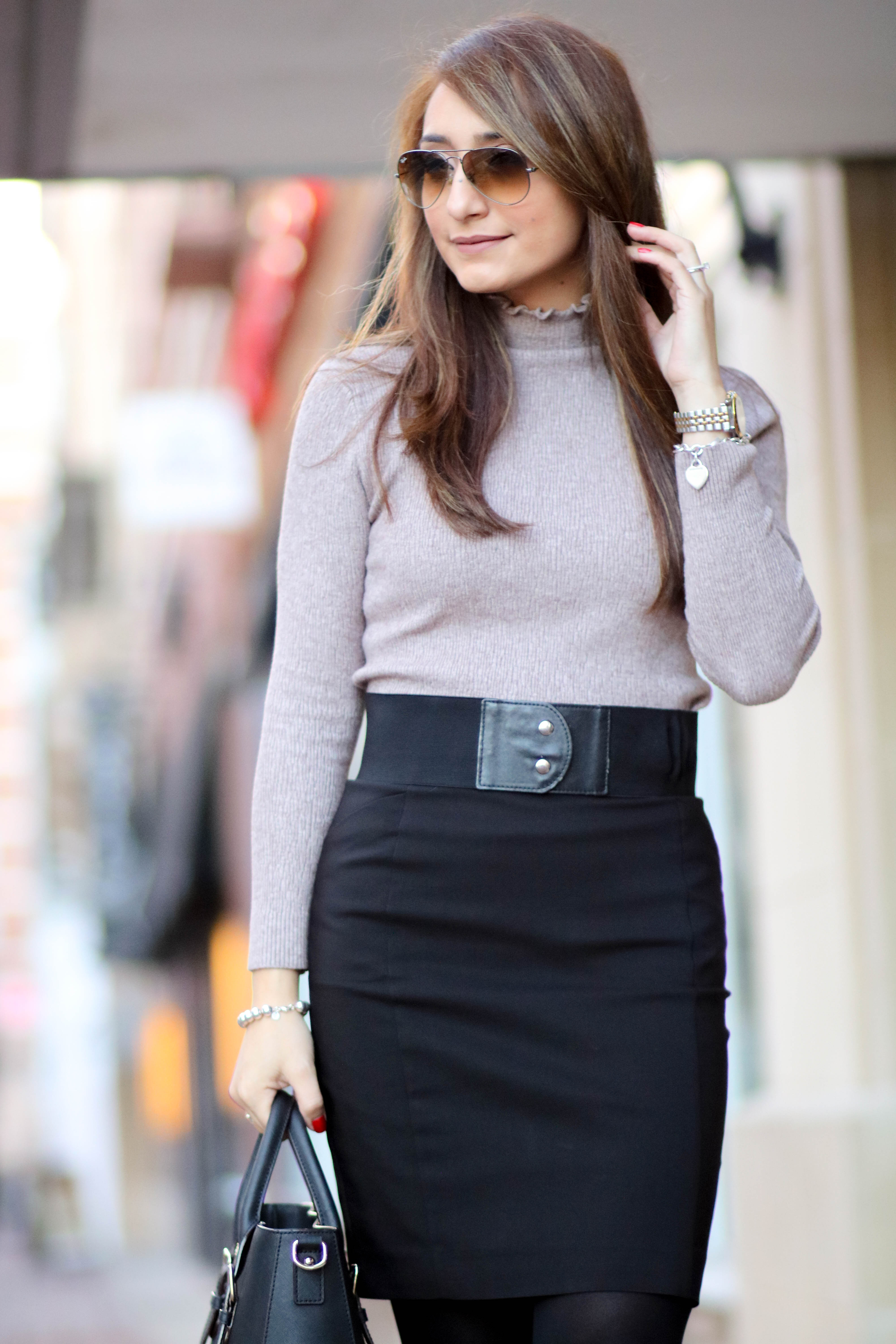 This lovely sweater from StyleWe is one of my absolute favorites as of late! It's light enough to layer it for the winter yet light enough to wear it on its own for spring weather. I love the fact that its semi-turtleneck style! It's a very elegant and classy, super comfortable too!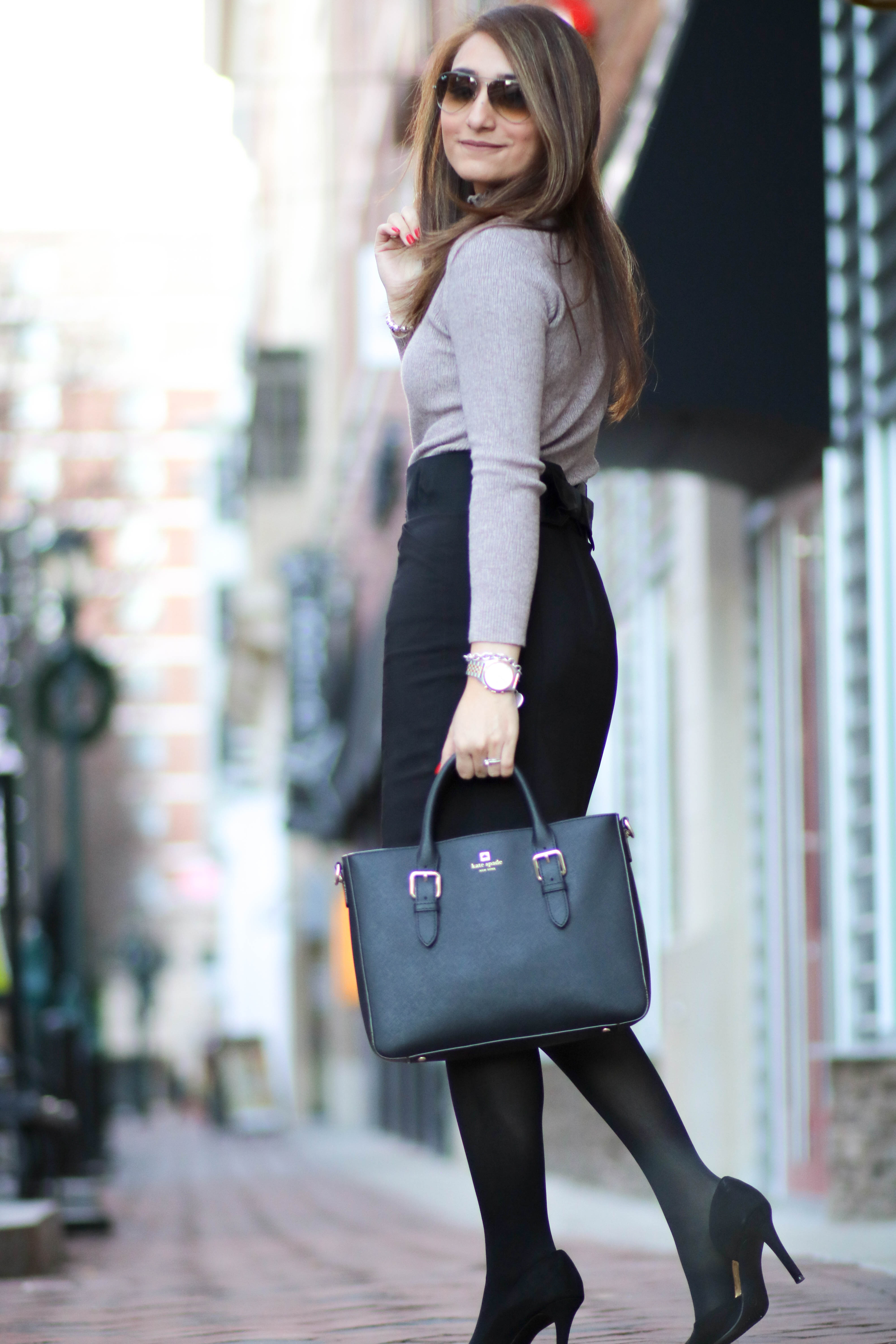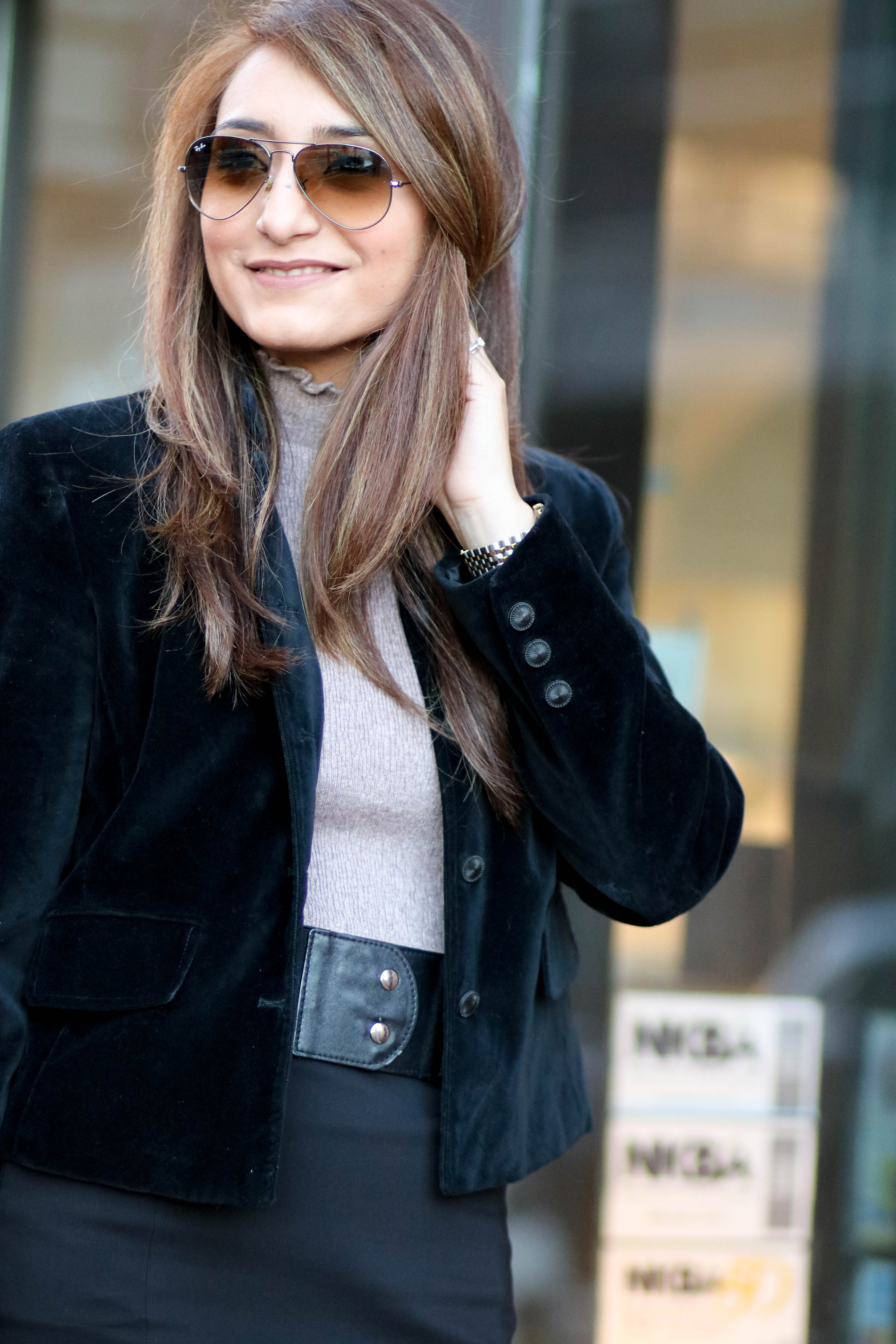 One of the biggest trends I've seen since late last year is the comeback of velvet everything. From shoes to dresses, velvet has found a way back into the runway and I happen to love it! I don't have too many velvet things in my closet, but this jacket is one I absolutely love but didn't wear as much in the past for some reason. I originally got it last winter at a local thrift shop for under $60.00! Plus the dry cleaning bill, haha. But if you know your trends and stores, you will totally know what I mean when I say that quality velvet items are pricier than one would think. I love thrift shopping for items like this one because of the quality and value. I'm sure this pretty jacket will last me a very long time, so I'm looking forward to styling it more in the future.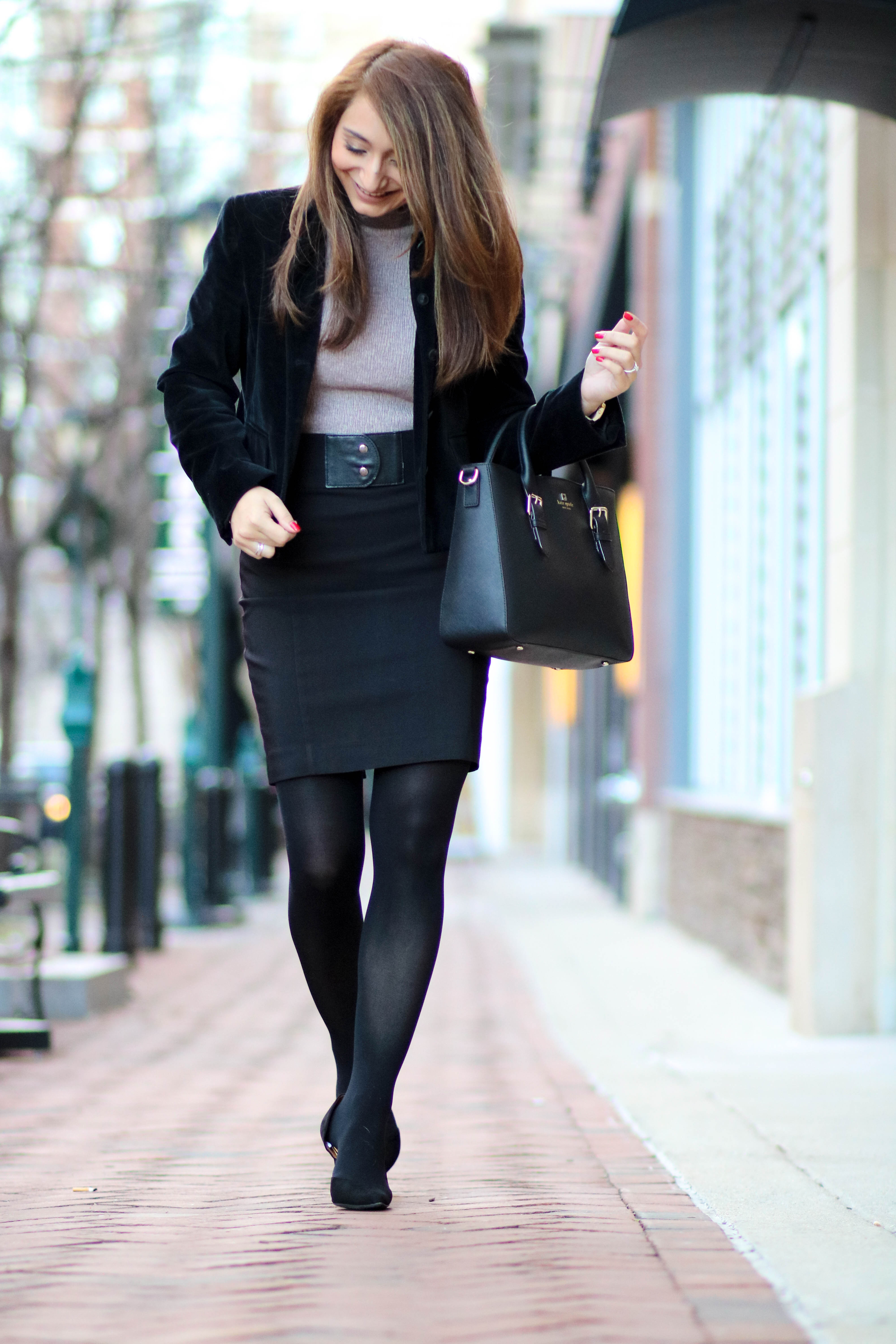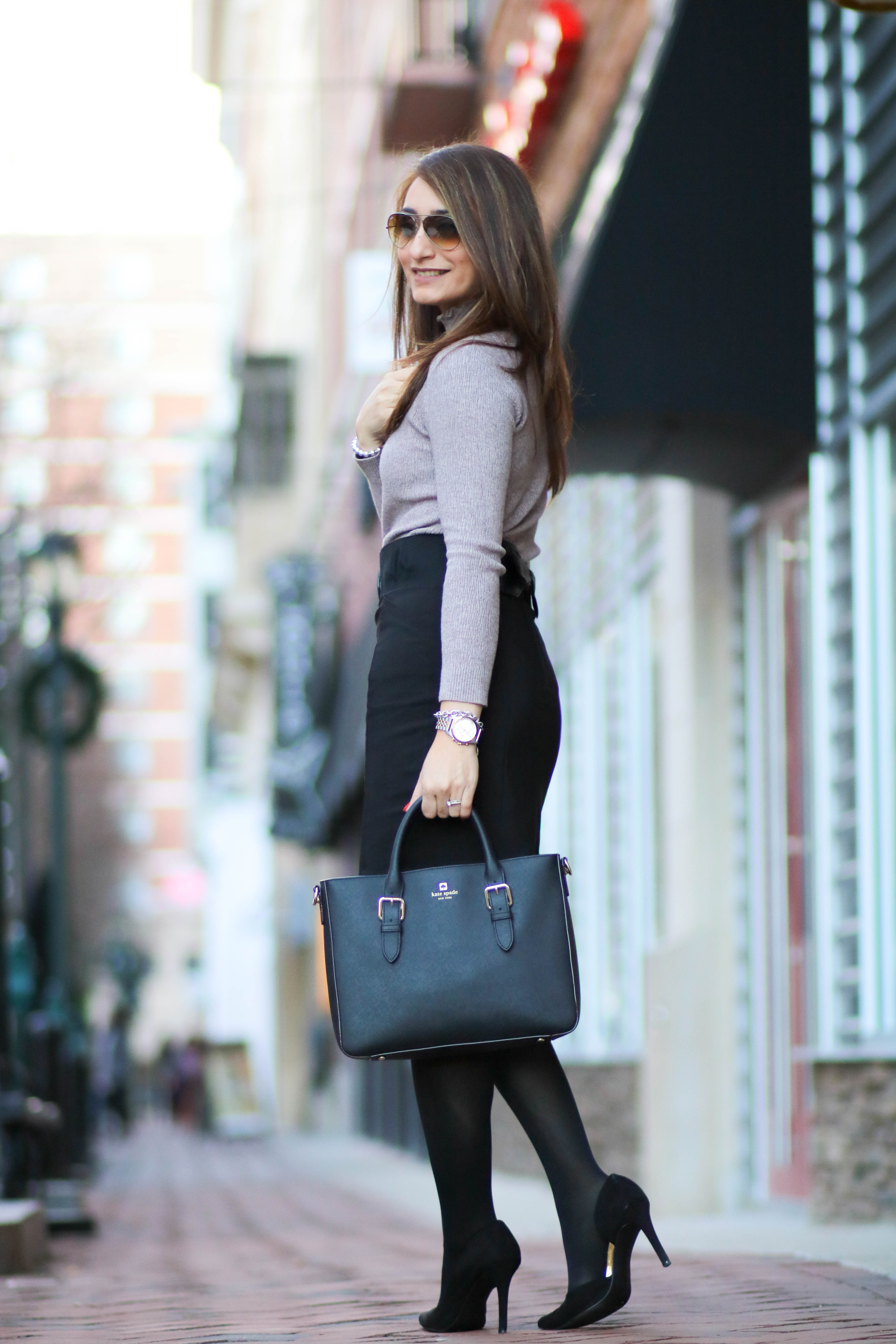 I wanted to go for a formal/business look so I decided to pair it with this black skirt, black stockings, and black accessories. This would be a perfect outfit to wear for an interview or an important meeting at work. If you're anything like me, you can just wear it every other day because you know, you gotta #dressforsuccess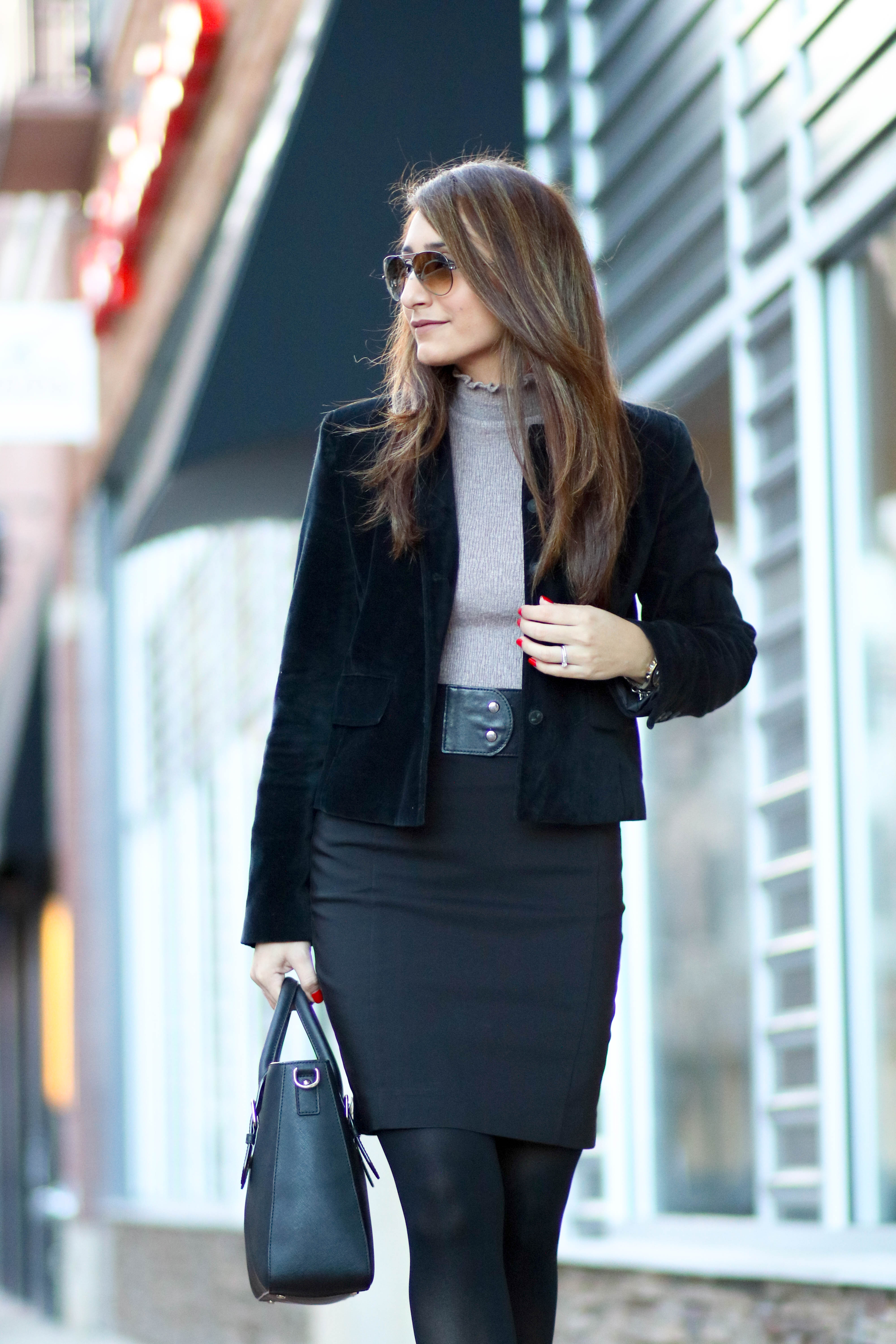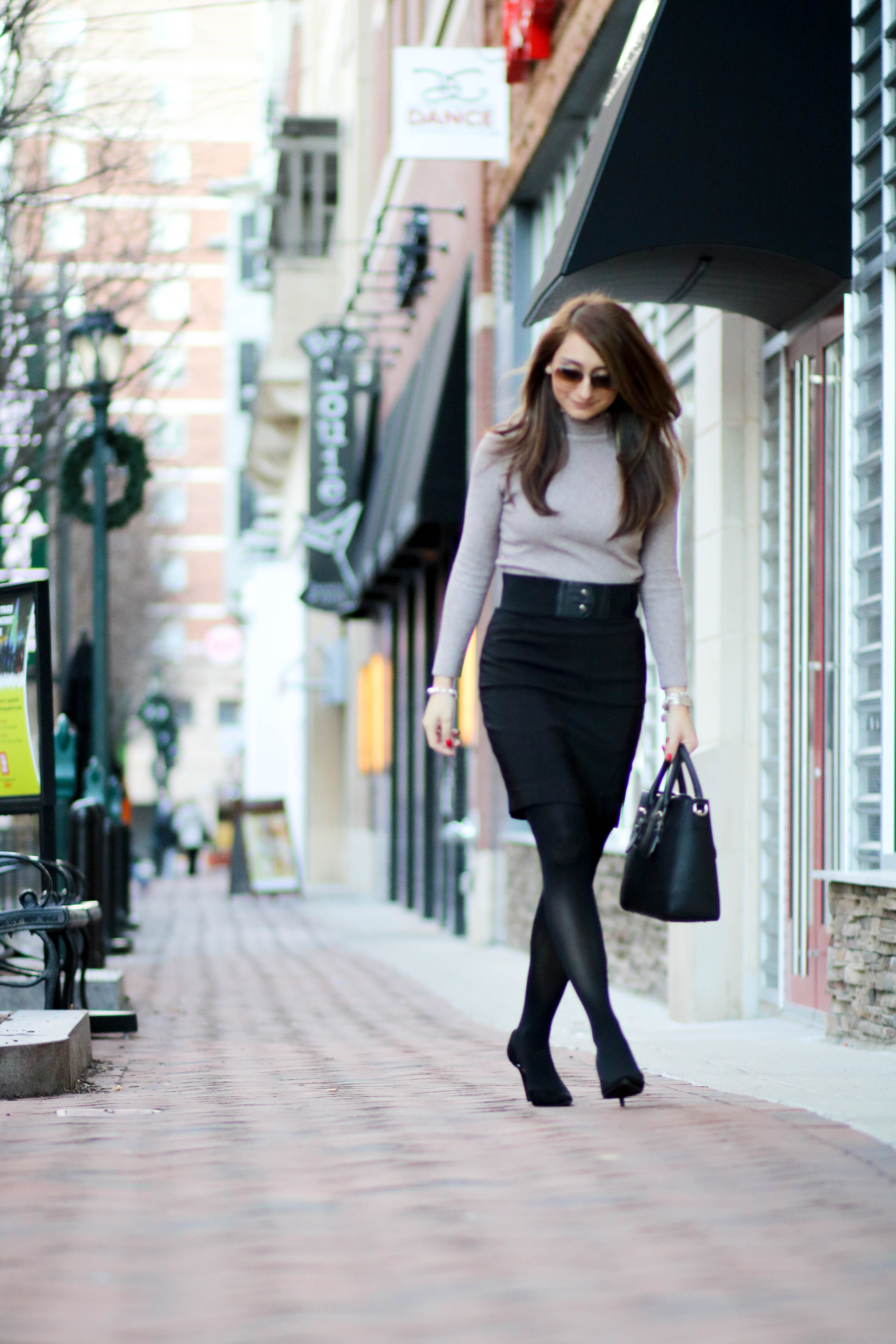 Well my friends, I hope you all have a wonderful rest of the week! I'll be back with a new outfit soon.
Xoxo
Flor
Sweater C/O || Skirt || Jacket (thrifted but similar here) || Shoes || Watch || Sunglasses