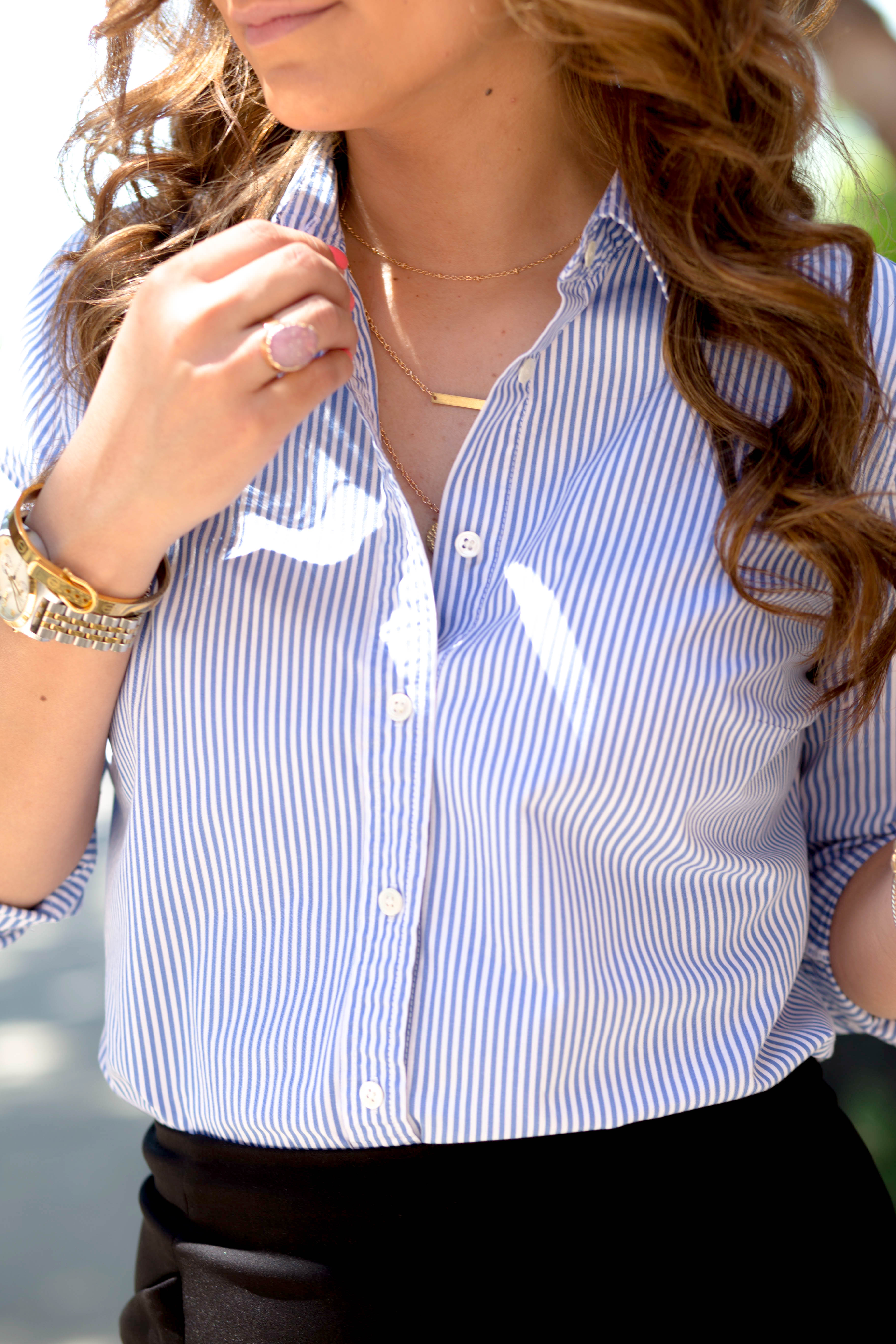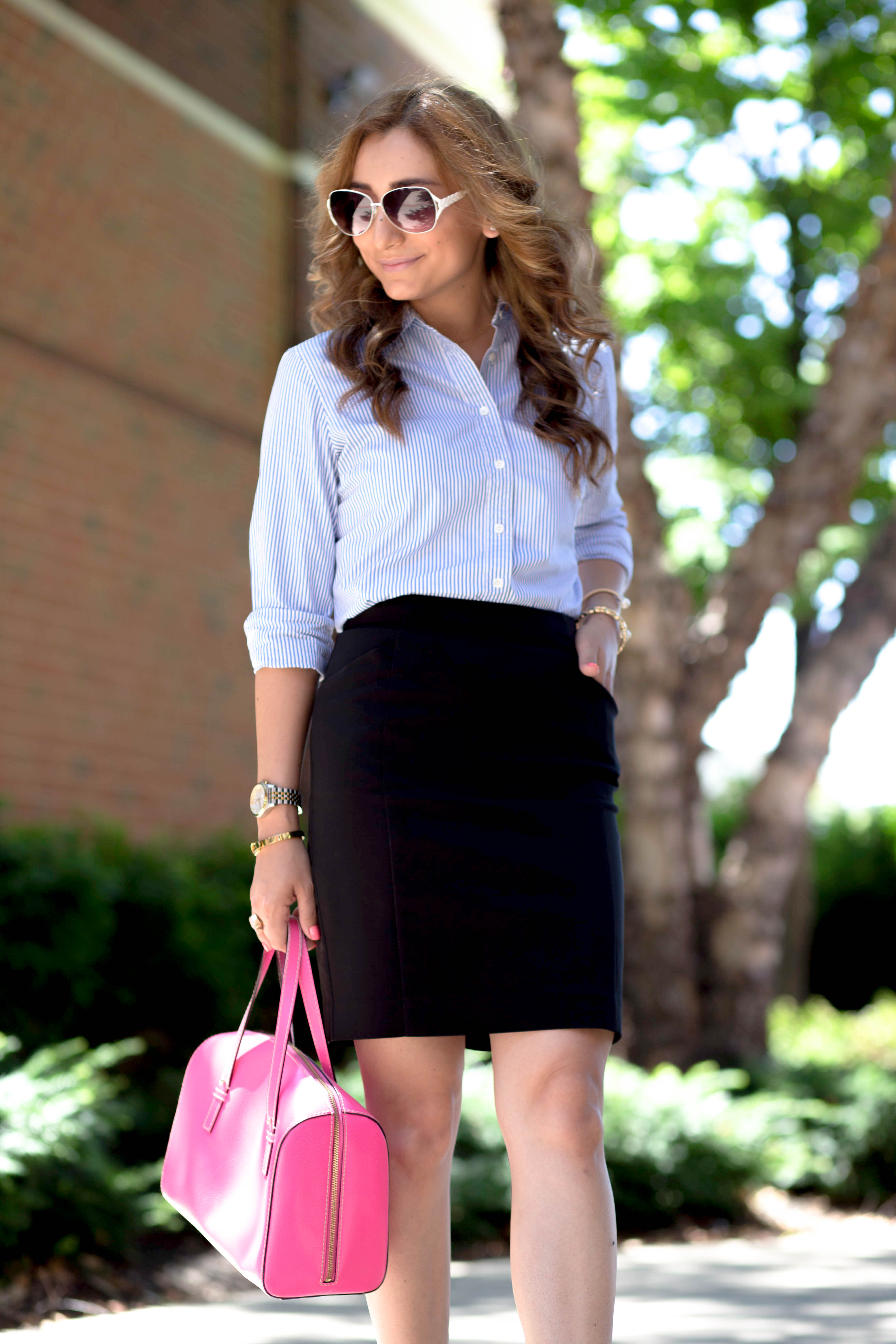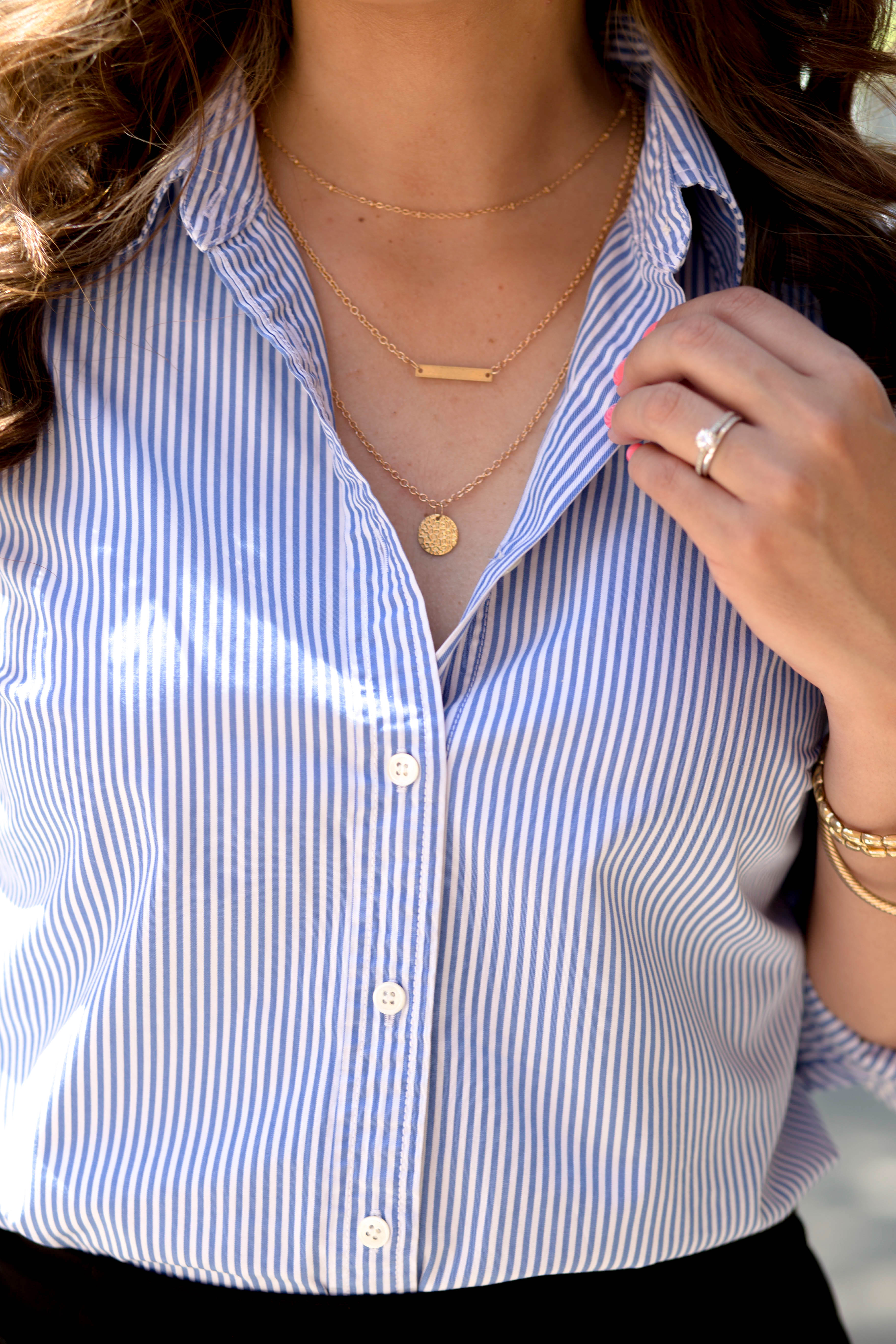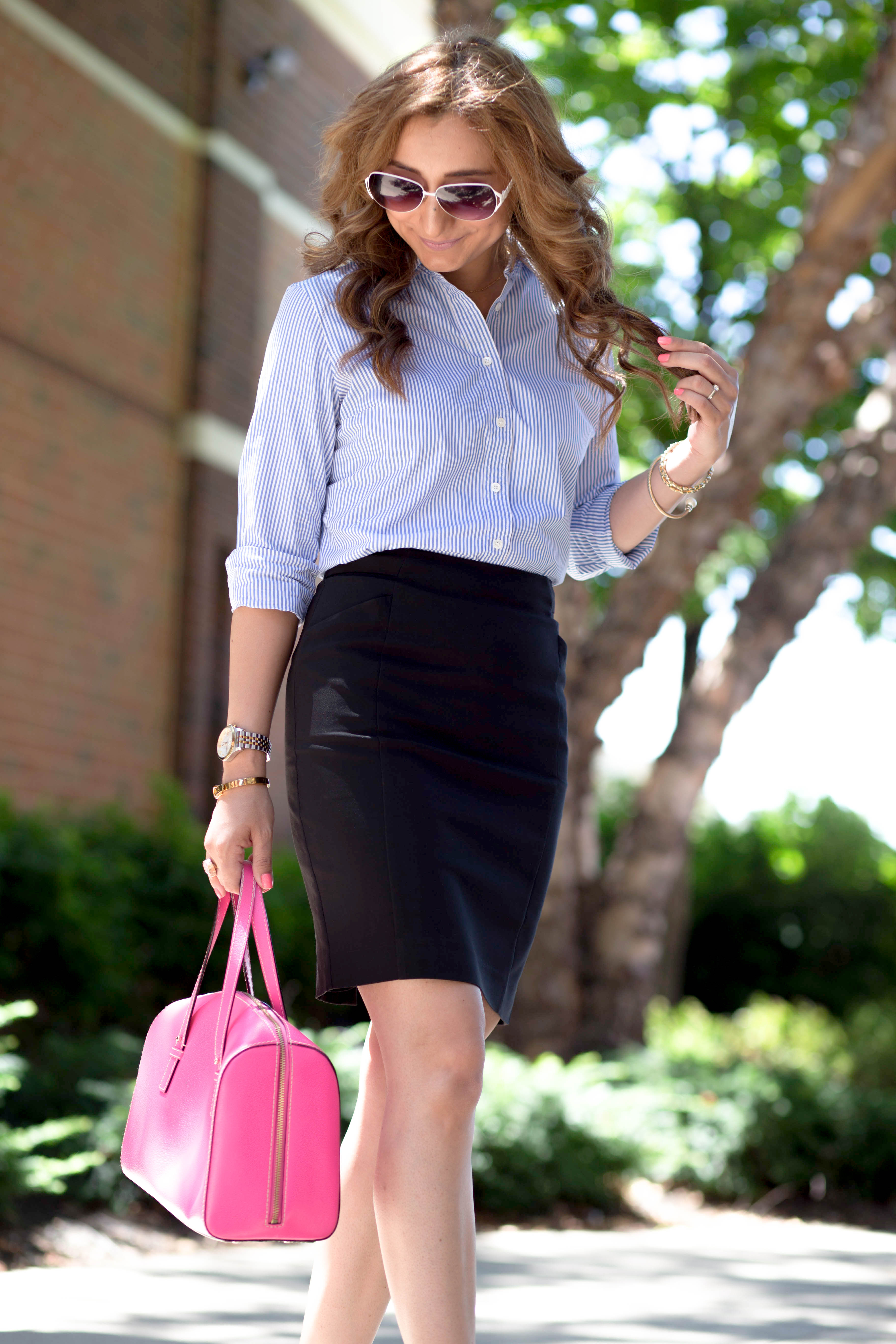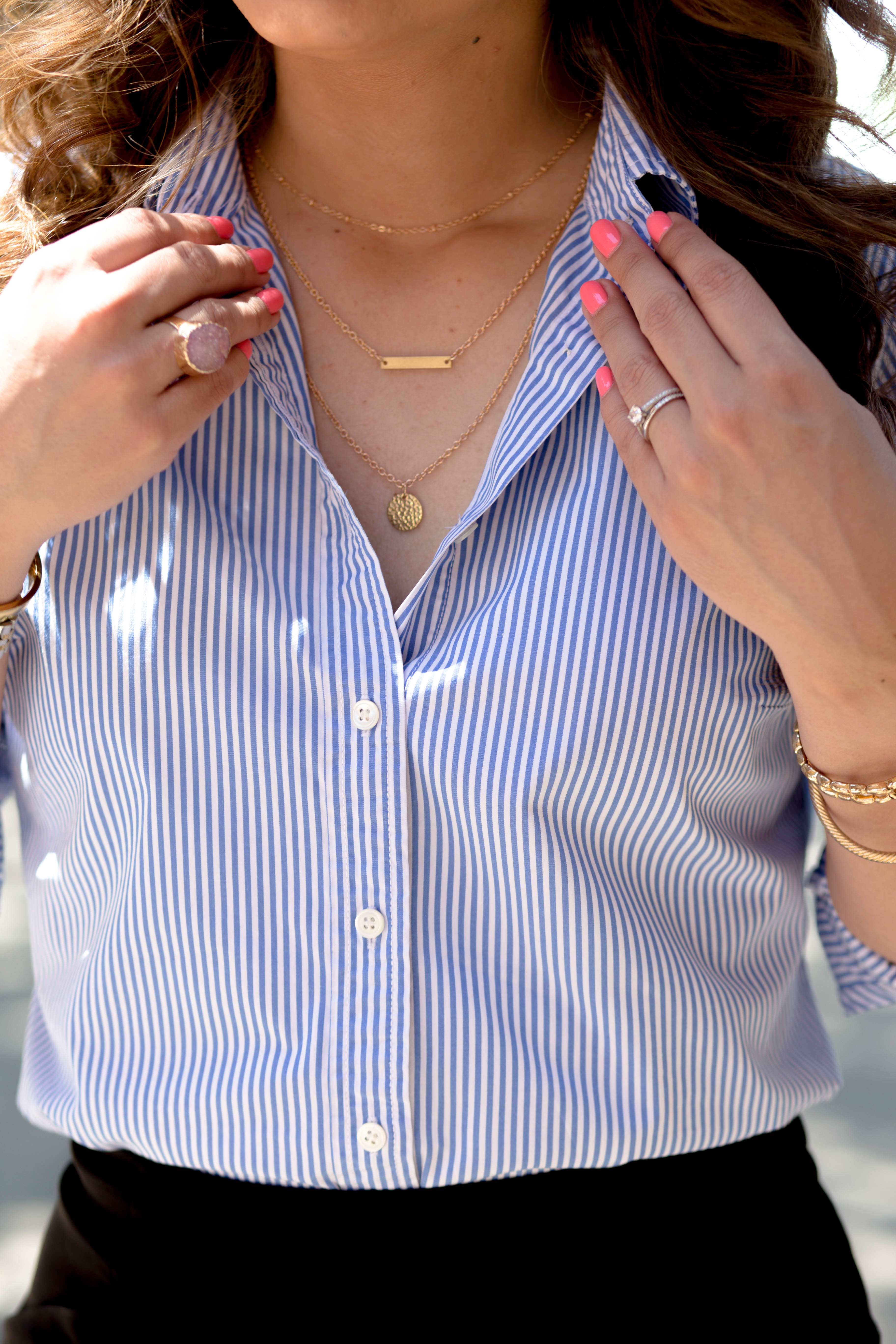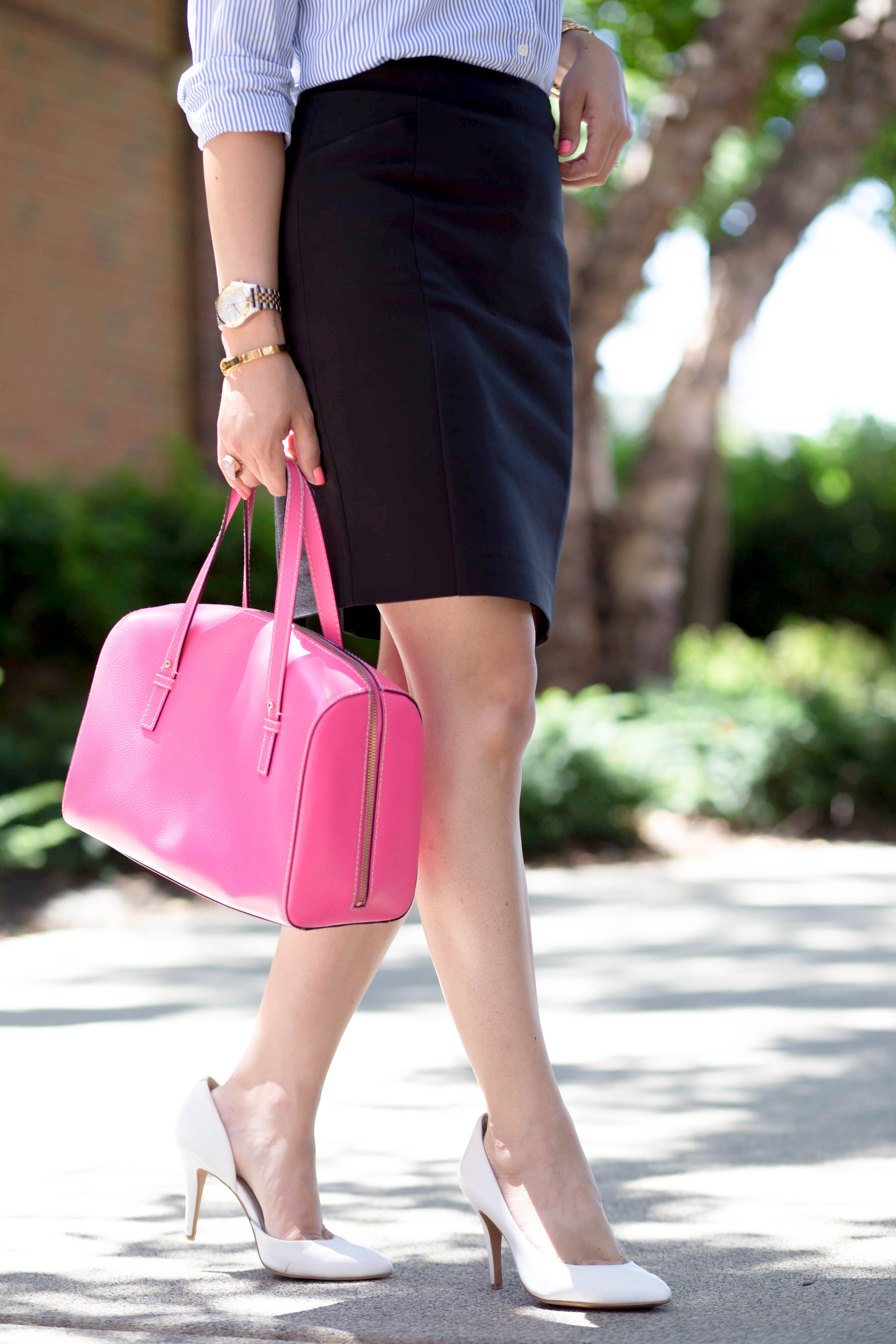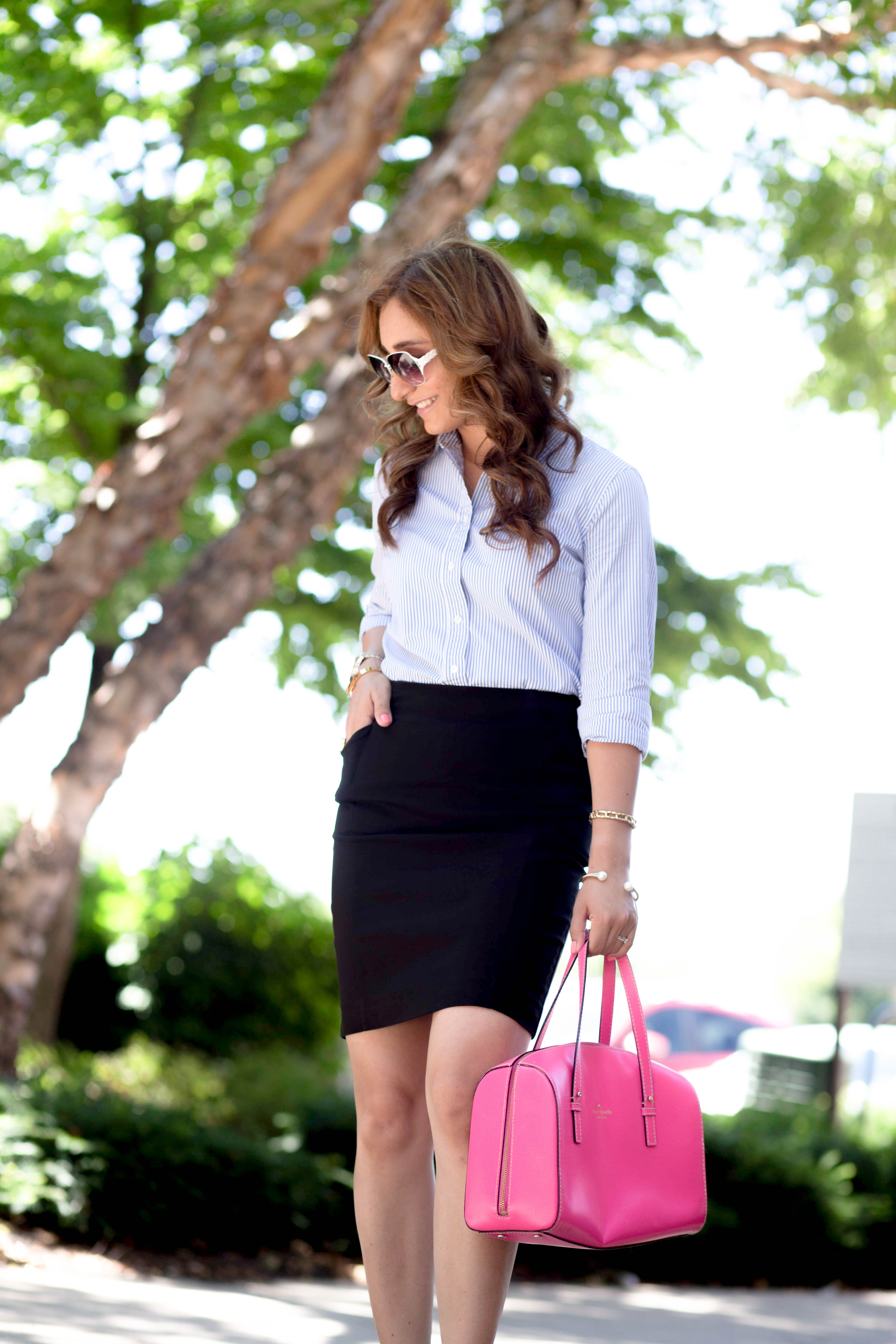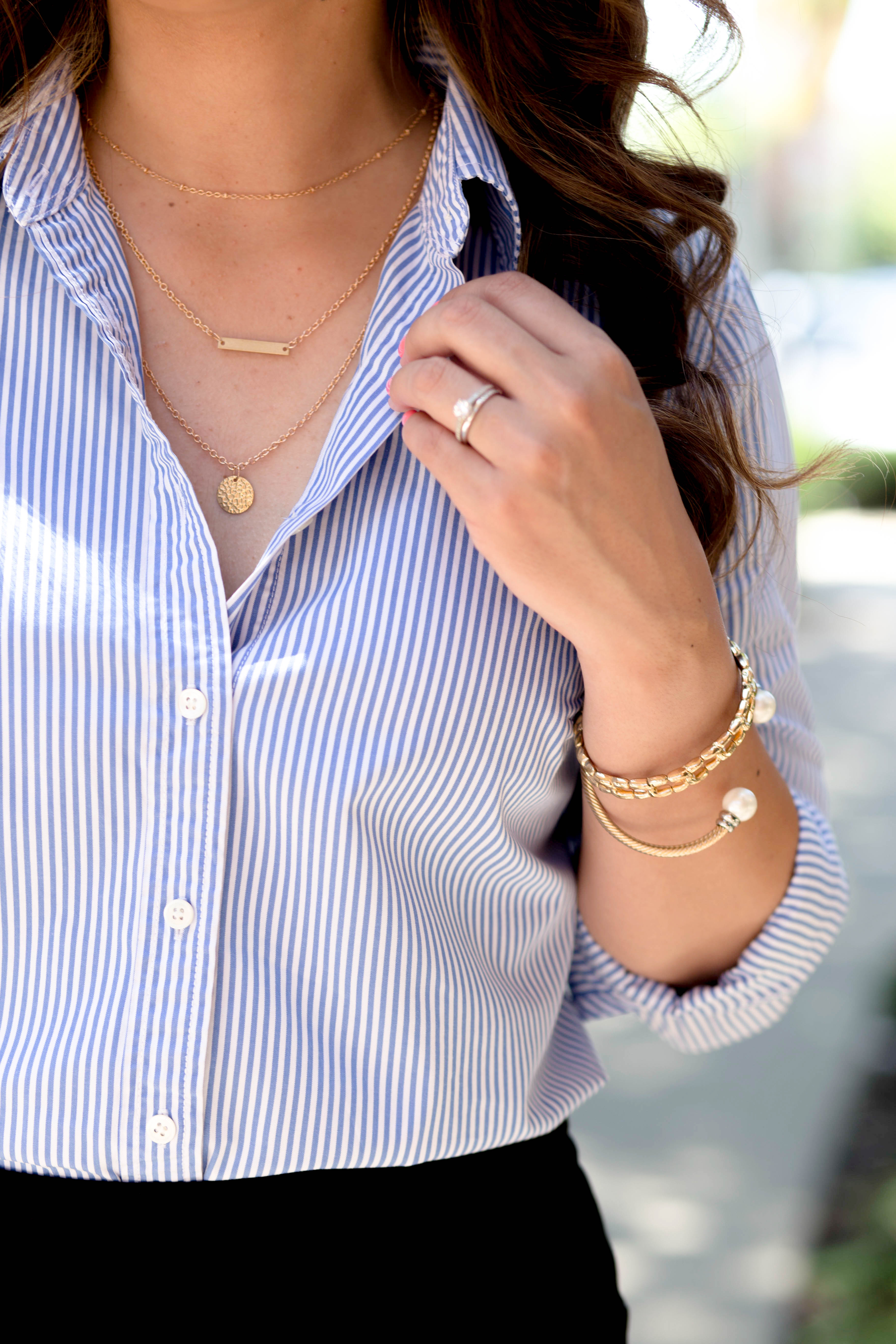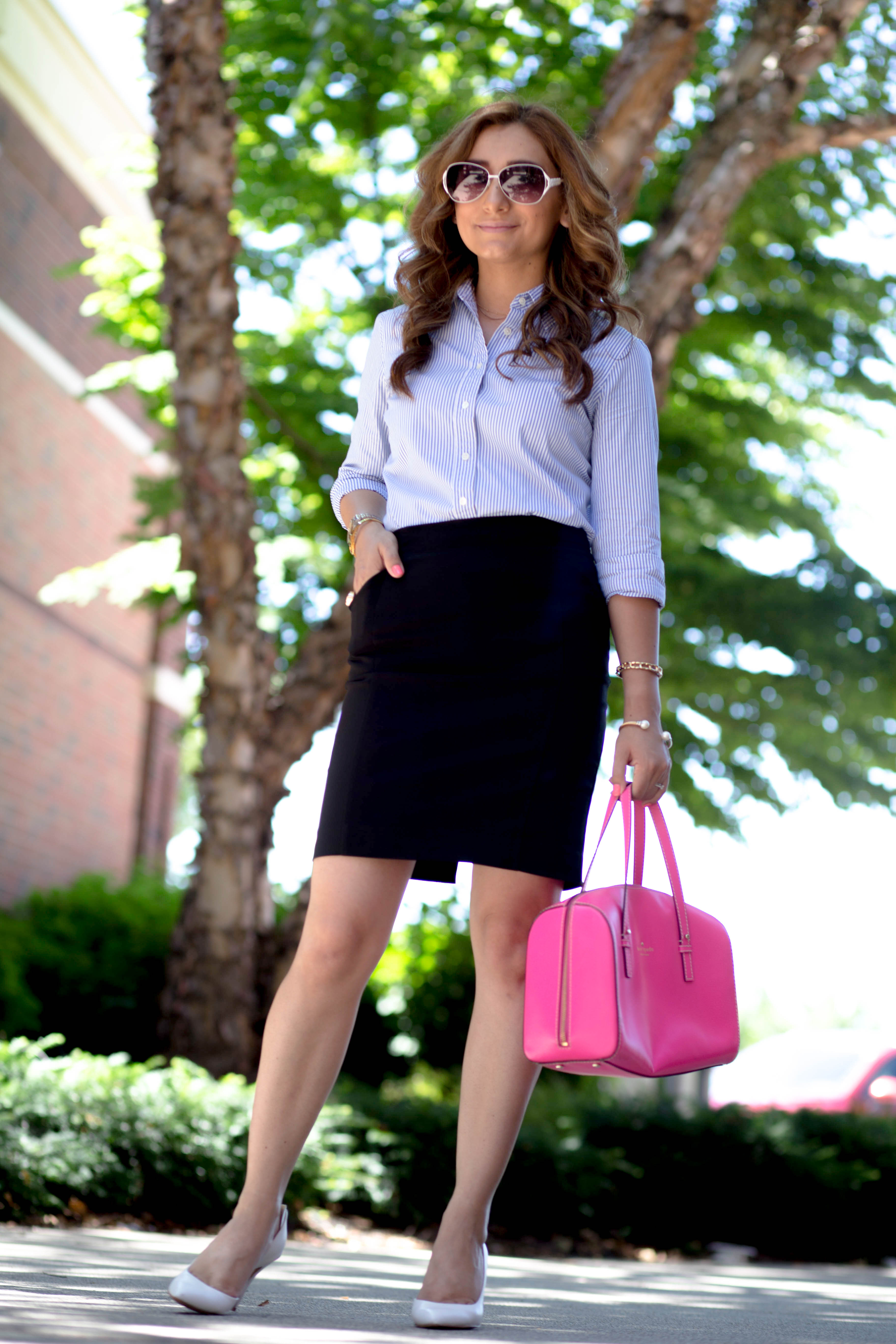 Photography by Jennifer Posada
Blouse similar here, here || Skirt || Shoes similar here || Necklace C/O || Ring C/O || Bag
Happy Tuesday, lovely friends!
I hope you've all been having a wonderful summer so far! Mine has been busy with work and other responsibilities but I honestly can't complain. The hubs and I are flying up to Canada for a family trip later this week so we're both super excited! We love spending time with our family so we're literally counting down the days and hours. I got us all packed already so we're pretty much good to go. Can the end of the week just get here already?! If only it worked that way, right? Haha.
I don't know about you guys but I'm the kind of person who has to have that one (or two) go-to outfit(s) for every season of the year. Sometimes it's as simple as going back to this one black dress that just happens to be perfect for any time and any occasion. However, sometimes my go-to outfit is more of a go-to look/combination that I know looks great and is easy to put together. This is super practical for me especially when I have a busy week ahead. It saves me oh, so much time, you know? Since I've shared my go-to ensemble for winter already (check out this post in case you missed it), I thought I'd share my summer workwear (it's more of a uniform at this point to be honest lol) on today's post. Without further ado, let's get right to it, shall we?
When creating a go-to look, simplicity is key for me. I stick to basic pieces and fabrics because of versatility but mostly because of functionality. My recipe is quite simple: pencil skirt + button-down shirt + pretty jewelry + heels = classic chic. Although this combination is pretty straightforward, it doesn't mean that you can't have fun and/or switch it up a bit! Consider adding some prints and/or color, it'll make the outfit stand out!
This black pencil skirt is one of my all time closet favorites because I can do so much with it, you have no idea! This time, I decided to pair it with this blue and white button-down (another closet favorite of mine) for a fresh and simple summer look. My white pumps matched this outfit to perfection and I decided to add the pink bag because a little pop of color never hurts anyone, right?
No outfit is ever complete without statement jewelry, right? I've been a huge fan of statement necklaces for years now and I still can't get enough of them. Today's beauties comes from Sin Solo and I'm literally obsessed with their Marilyn Layered Necklace! I love timeless elegance and this piece is so charming! It's THE perfect touch for my outfit today as it brings it all together, don't you think? I'm also wearing their Druzy Cocktail Ring which I love because of the color and especially because it matches my bag as well. Sin Solo has a ton of classic, fun and stunning beauties at an incredible price so I would highly recommend to check them out. What I always tell my husband is that a girl can never have enough jewels and if it's for the right price, even better! Sin Solo has been kind enough to provide me with the code FLOR15 for 15% off in all of their products -please use it if you're treating yourself with one of their fabulous pieces.
See you guys with a new outfit soon!
Xoxo
Flor