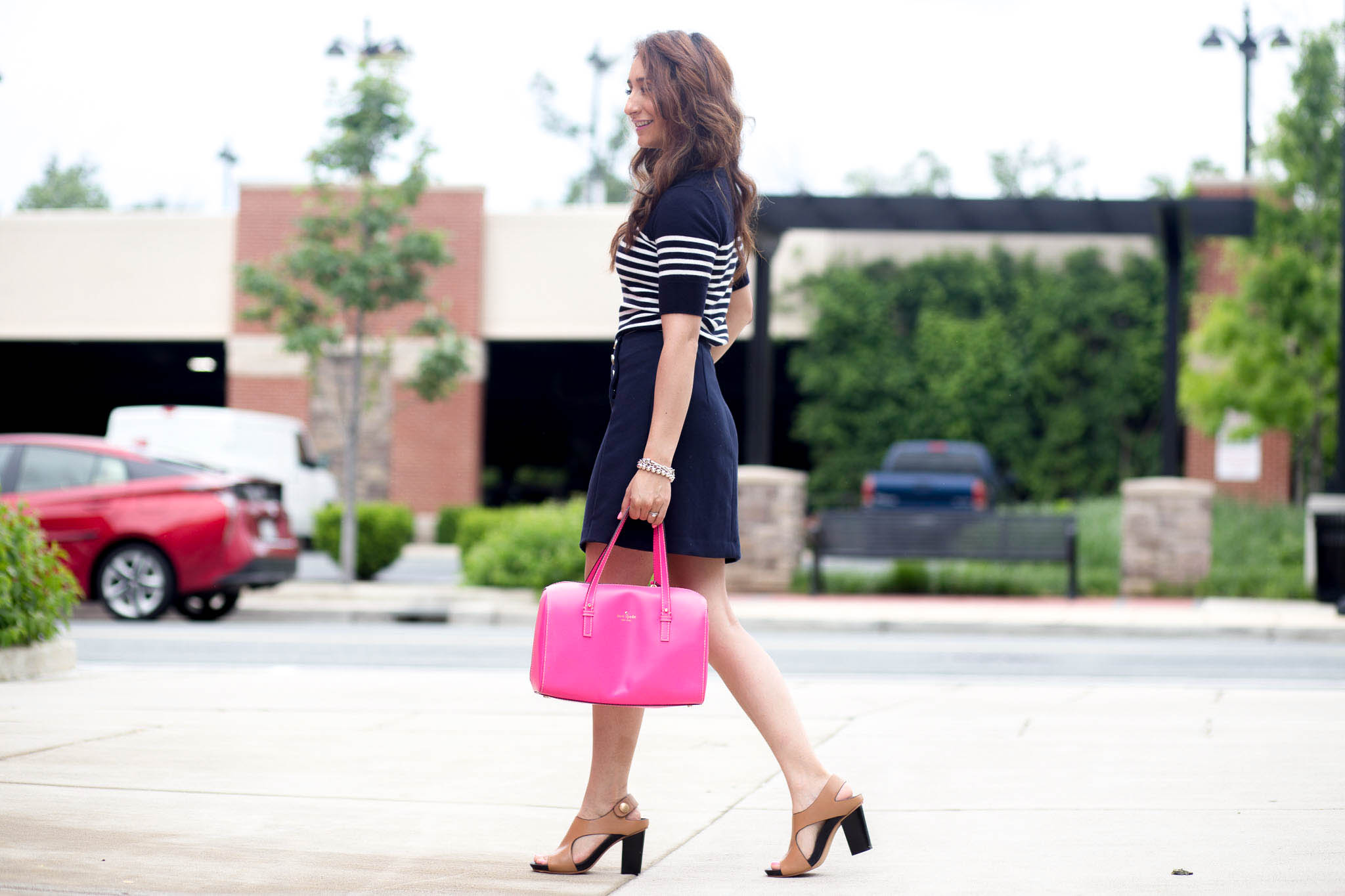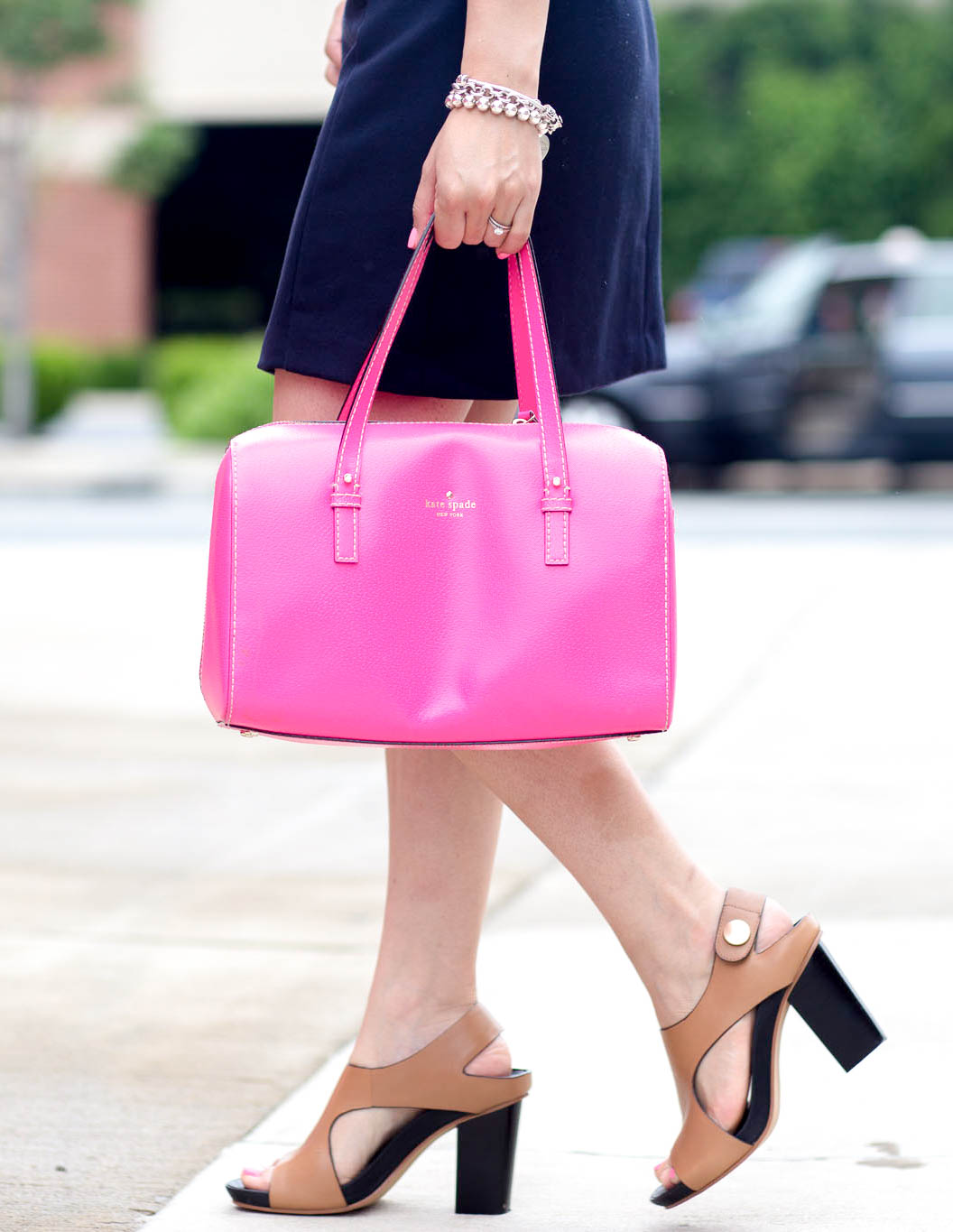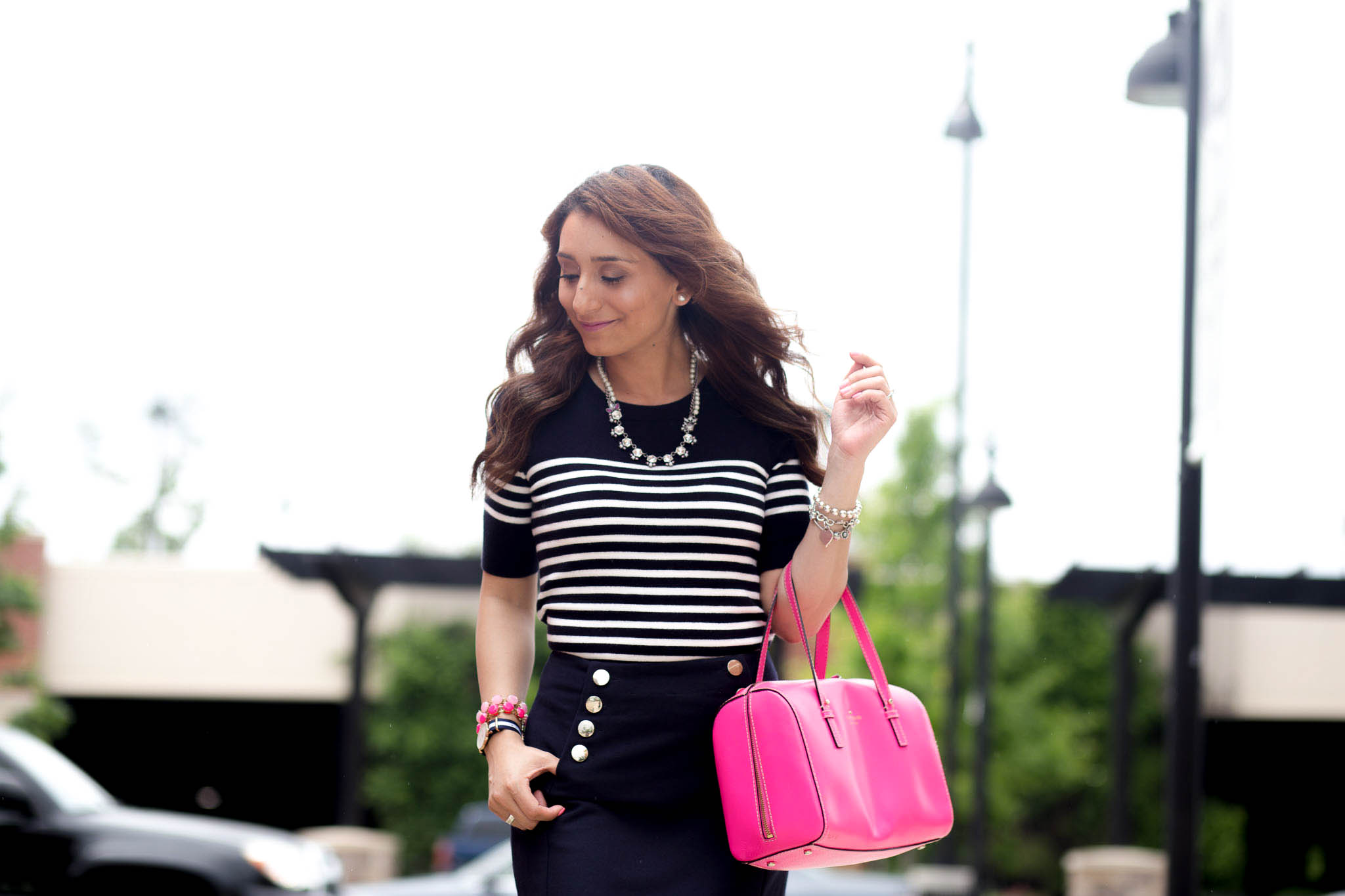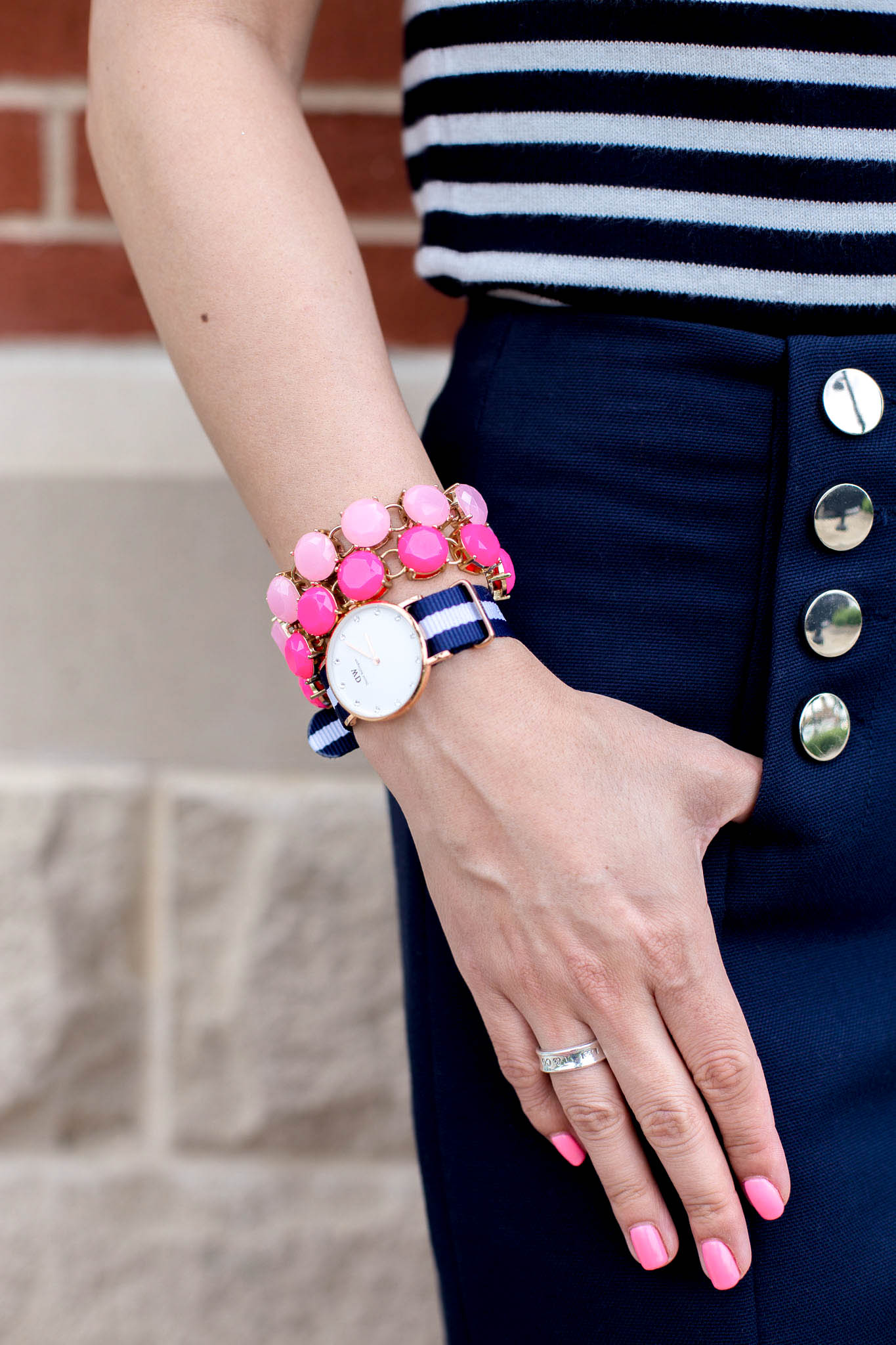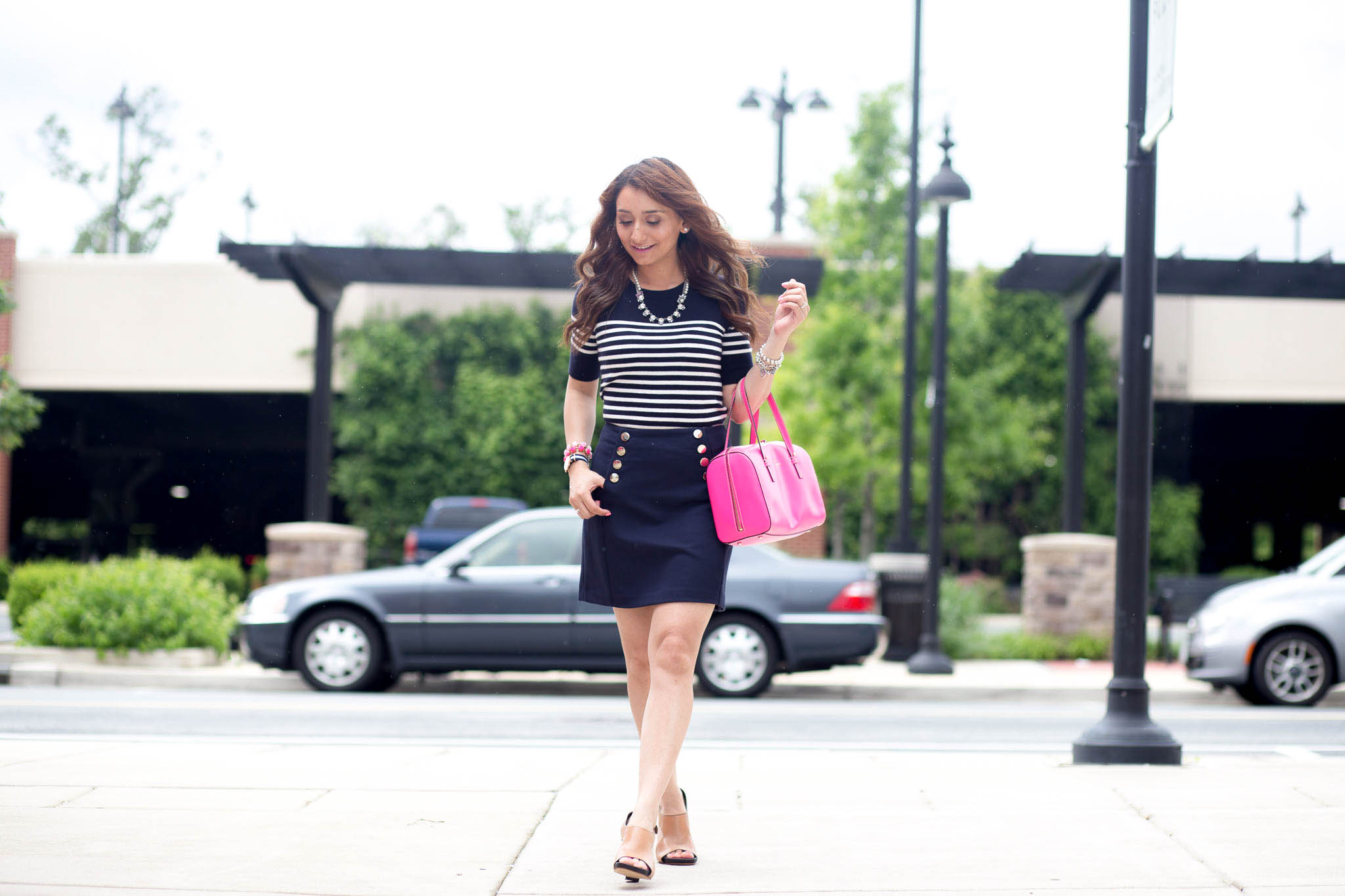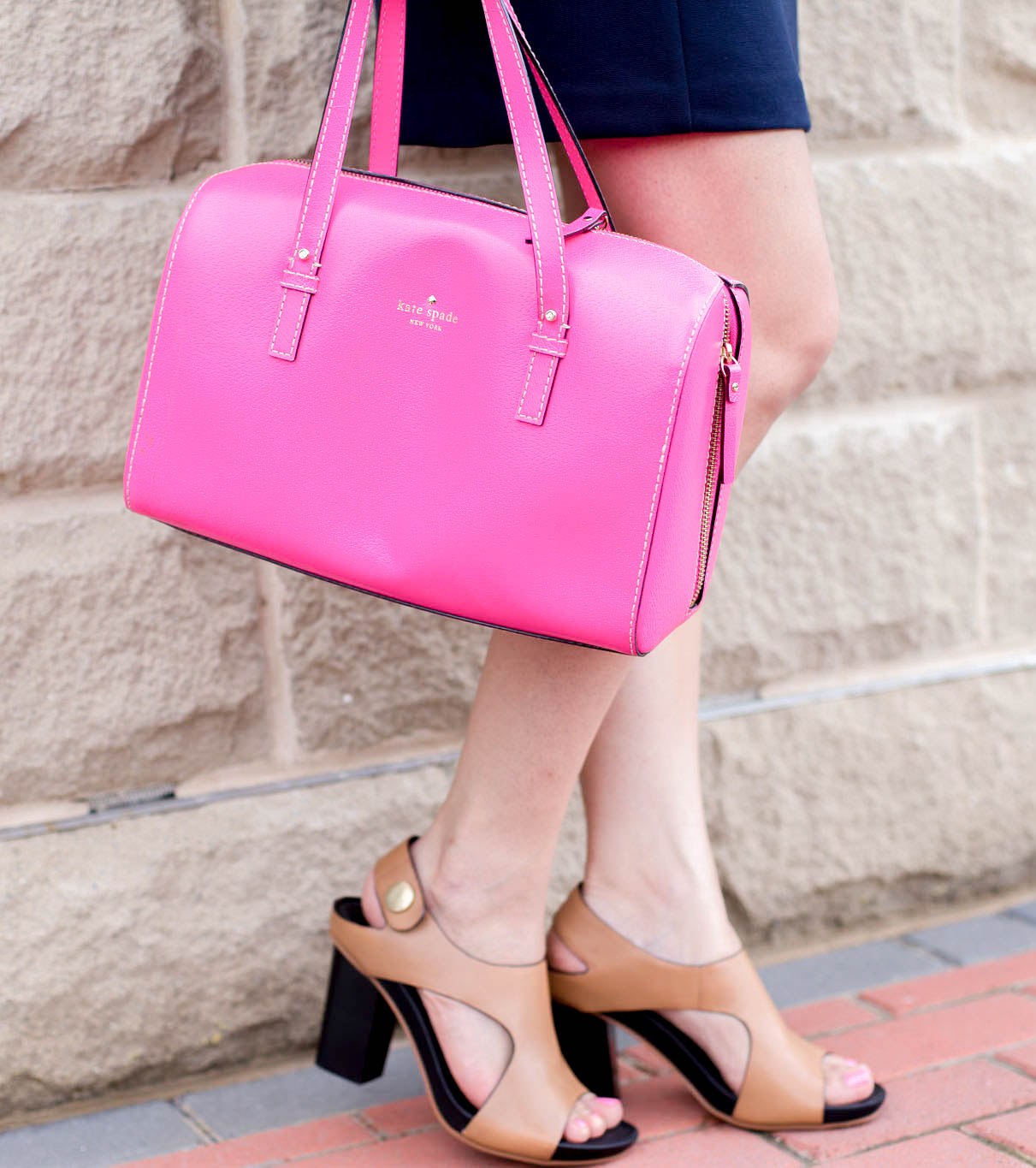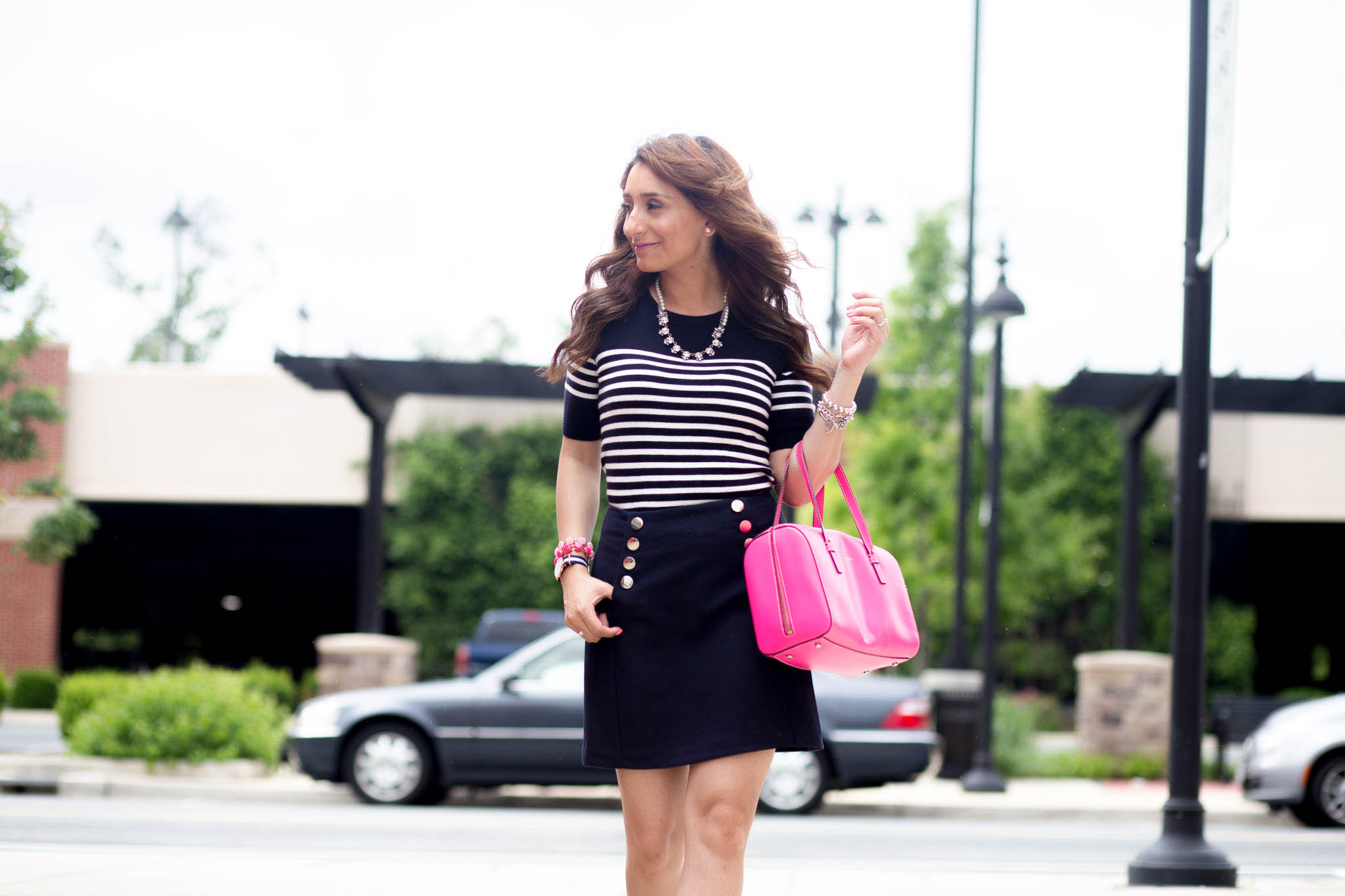 Photography by Jennifer Posada || Edits by yours truly
Top (options here, here) || Skirt (options here, here) || Shoes C/O || Bag (old but similar here)
Happy Wednesday, lovely friends!
"Be careful what you wish for because you just might get it." I'm totally referring to Maryland's weather this week, you guys! The past few weeks were super cool and had me wishing for warmer temperatures. However, I have no idea how it went from 60s and low seventies to sizzling hot, high eighties and mid nineties this week. I'm not complaining, really, y'all know how much I love my summer weather! I guess I'm just shocked at how fast temperatures change around here and how it feels to wish for something and have it happen rather quickly, you know? Now, if only that was the case for everything else I wished for…. haha!
Last week I shared my first (of many – more coming soon lol) nautical inspired look for the season. There, I used white and pink throughout the outfit to make it stand out. It's an easy and classic take on the popular trend. On today's post I'm keeping pink, however, I'm replacing white with a touch of camel. It's a combination that you may or may not be used to seeing. I feel like it works out because of its uniqueness and appropriateness for summer, wouldn't you agree?
This particular touch of camel is provided by these amazing Jaylene sandals from Nicole. To this day, these have got to be THE most comfortable sandals I own hands down! It's really the best of both worlds because besides providing comfort all day, they're are also very sleek and sophisticated. To all my working girls who value quality, style, and comfort – Nicole shoes are for you. My husband can tell you a lot about how I complain about my feet after a long day with heels (husband/editor's note: yup!). These pretties could've not come at a more perfect time. From the minute I tried them, I knew this pair would be different. It has nice cushioning that helps protect the bottom of my feet so it feels like I'm walking on clouds!
Alright my lovely friends, this is all for today but I'll be back with a new outfit very soon! I hope you guys like my take on this nautical inspired look and if any of you are in the market for summer shoes, please check out Nicole shoes! They have kindly provided a 15% off discount to all my readers and followers with the code pearlsandpinkpens -good until 7/15/17. Have a fabulous Wednesday!
Xo
Flor