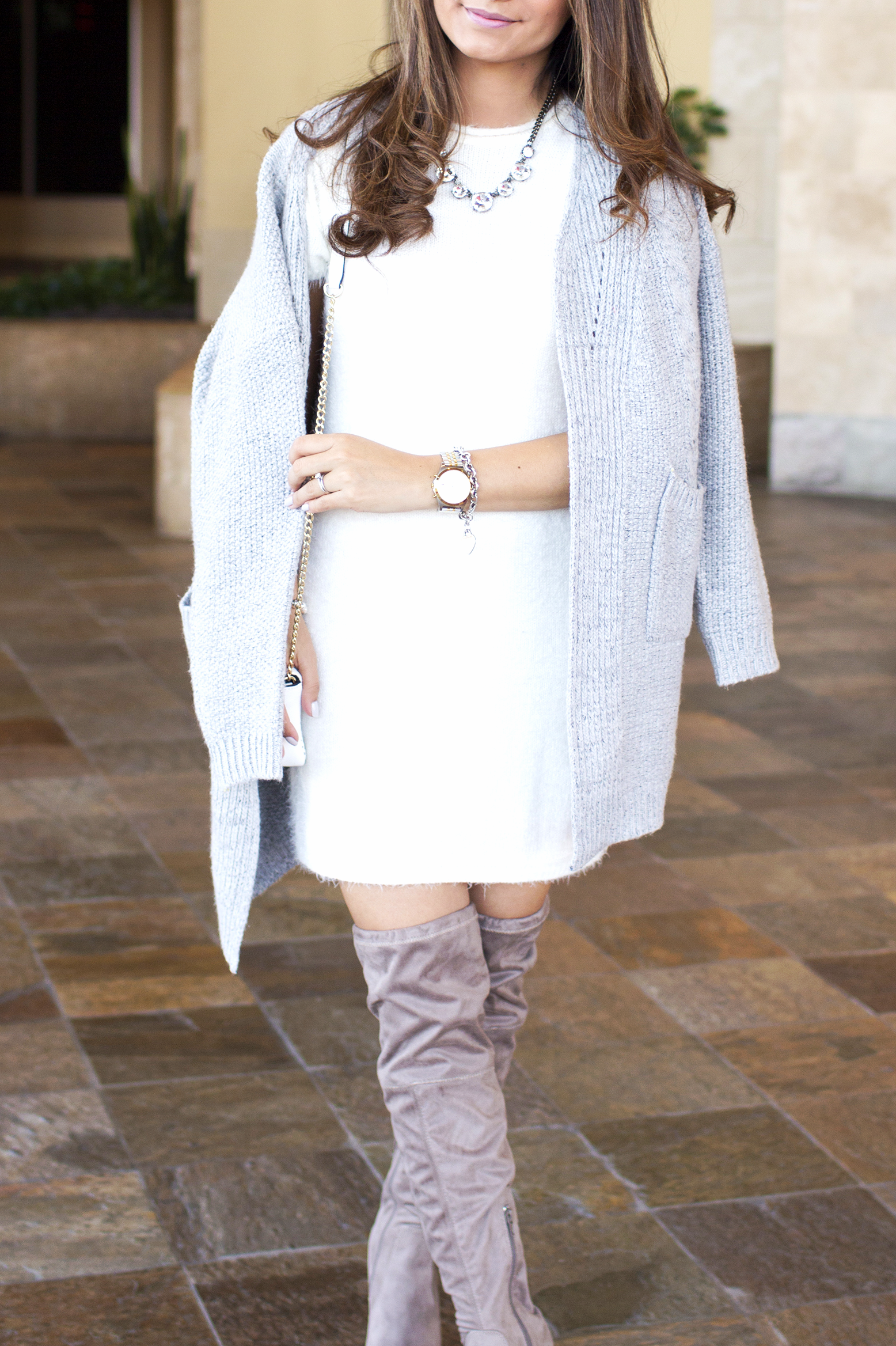 Happy Sunday, lovely friends! Anyone else excited about this weekend being the last one for Winter 2017? Y'all know this gal totally is! I know that it's going to be a couple more weeks before the weather actually gets warmer, but at least it's nice to know that Spring has finally arrived!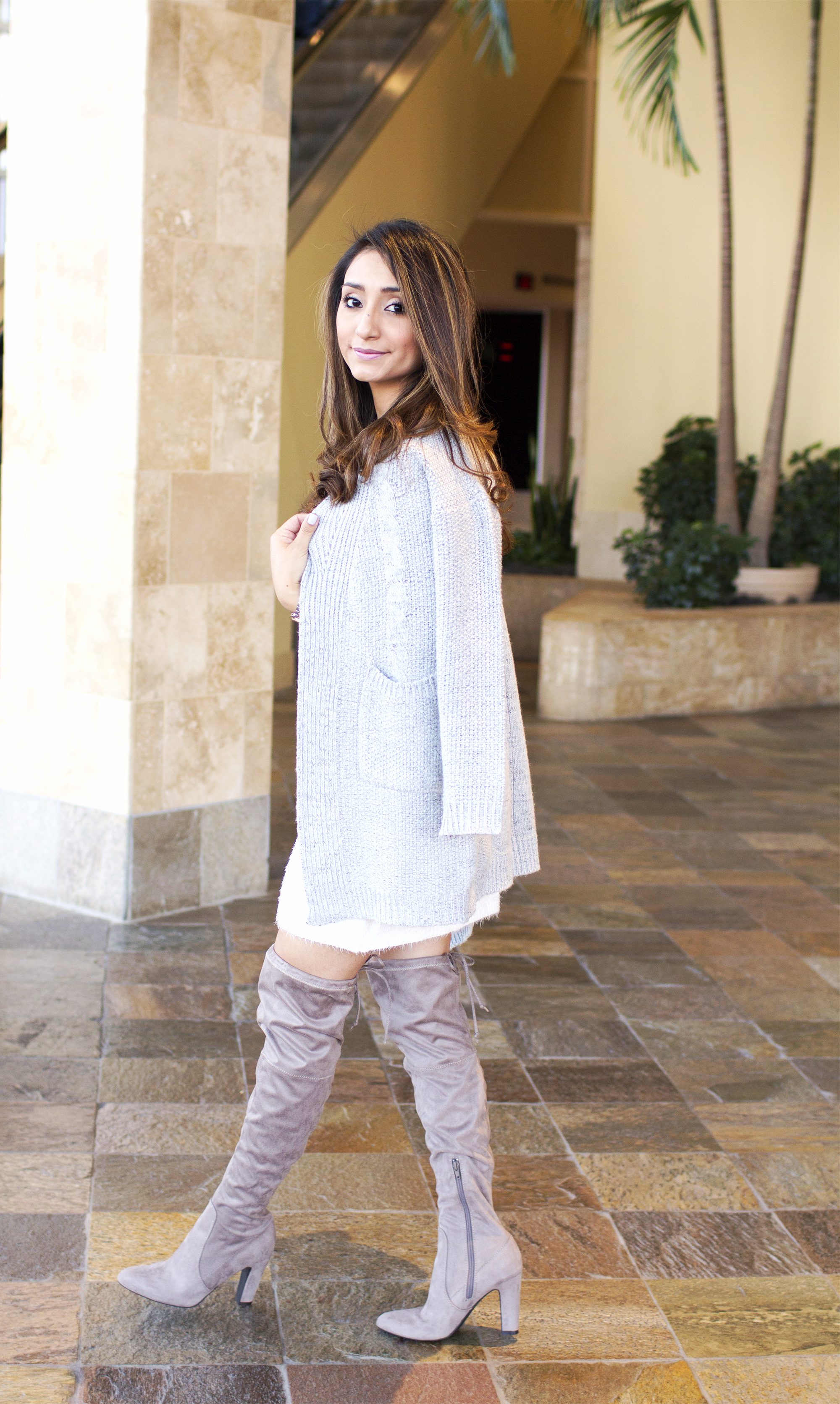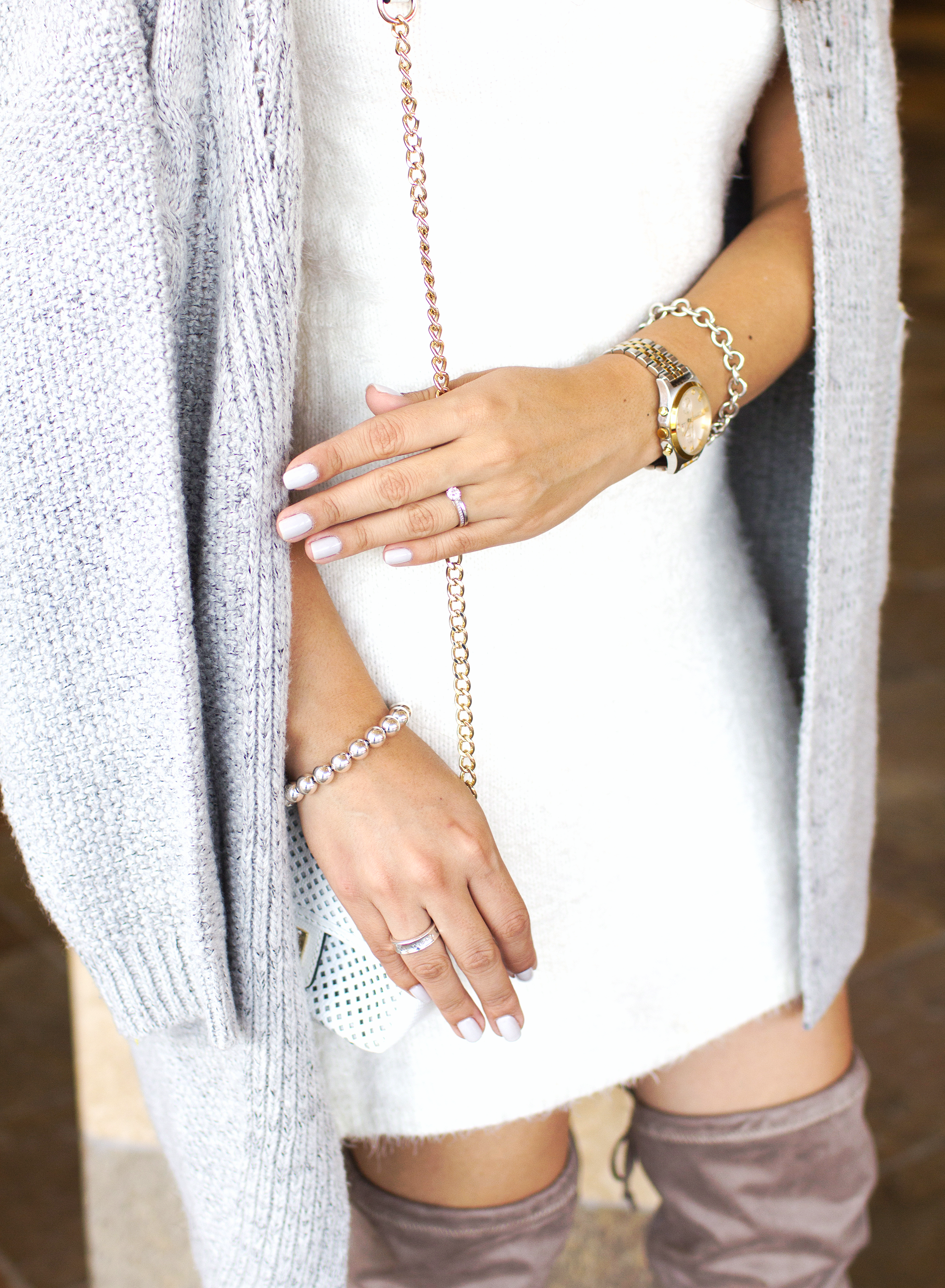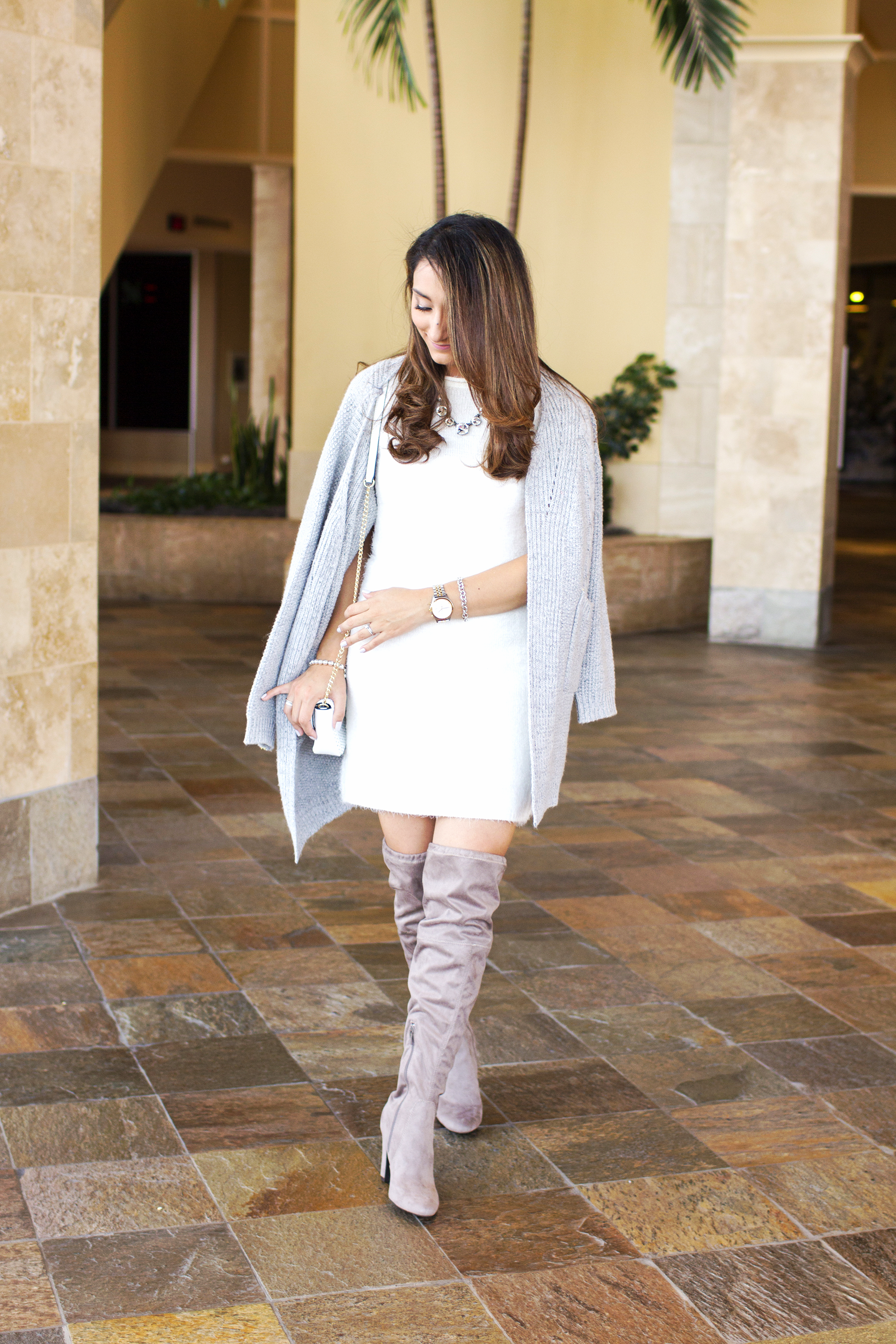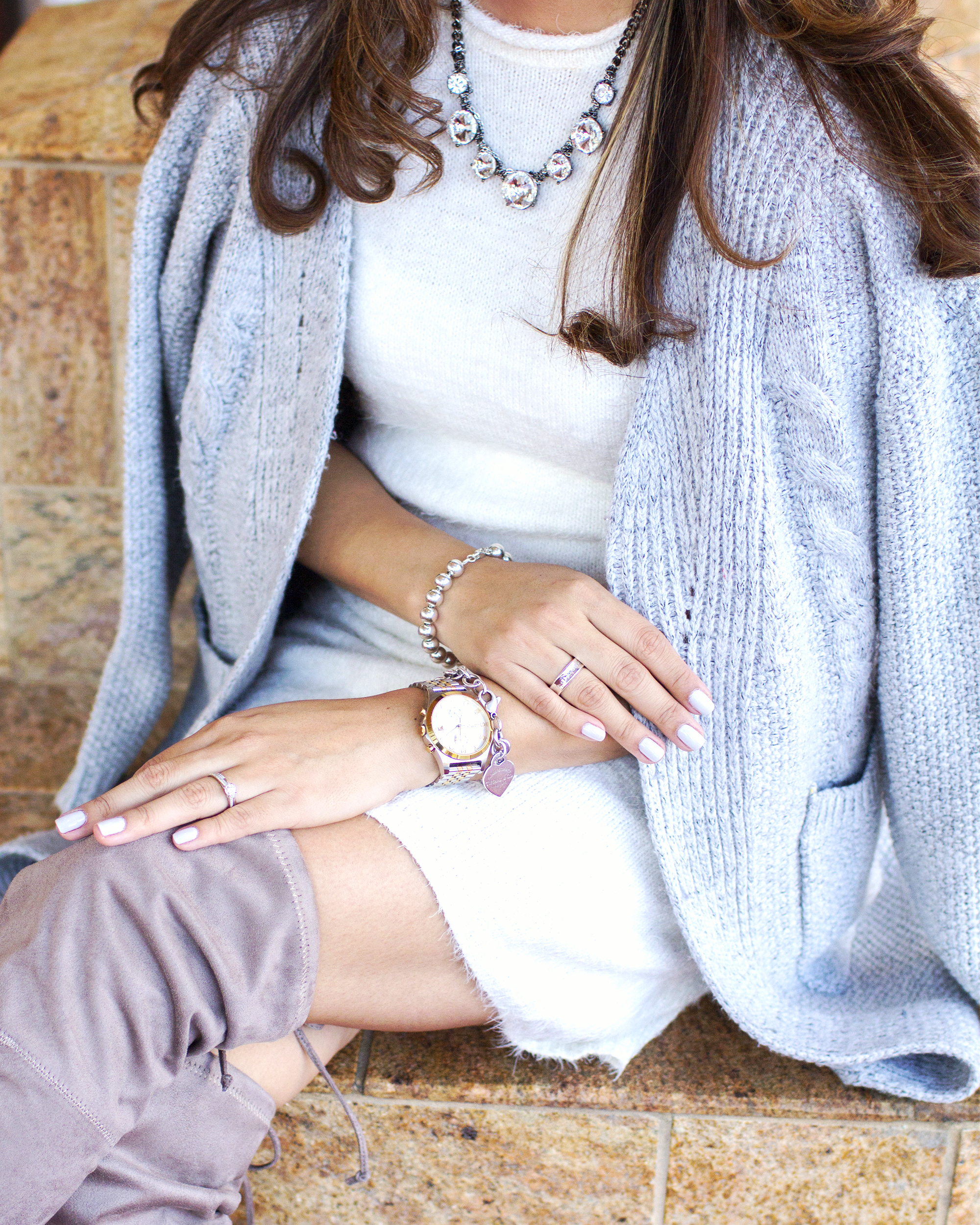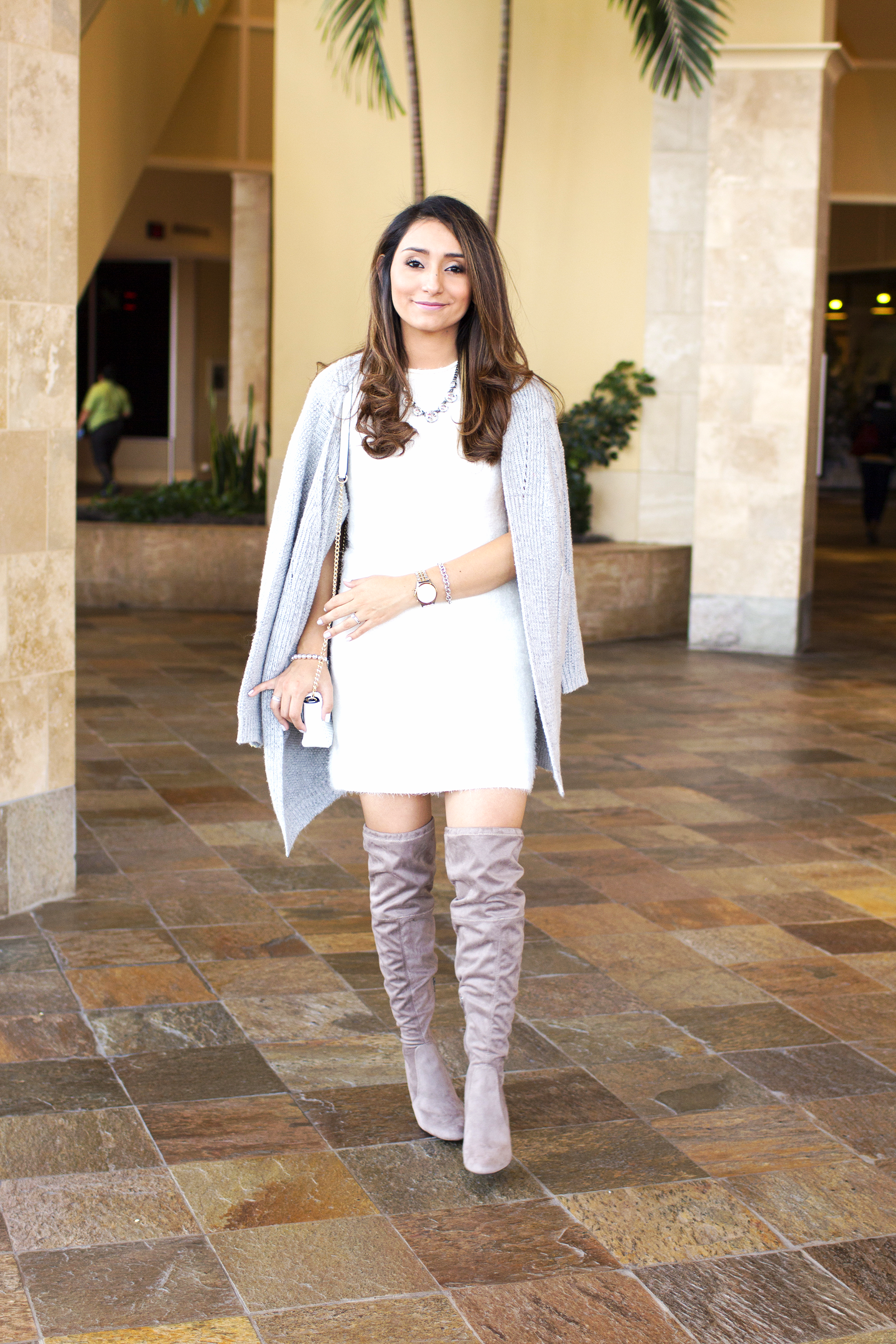 Monochromatic outfits are my absolute favorite, especially when transitioning seasons. This look is one I've actually worn a couple of times already and I absolutely love it. It keeps me warm enough while outdoors and indoors, too. It got me plenty of compliments as well!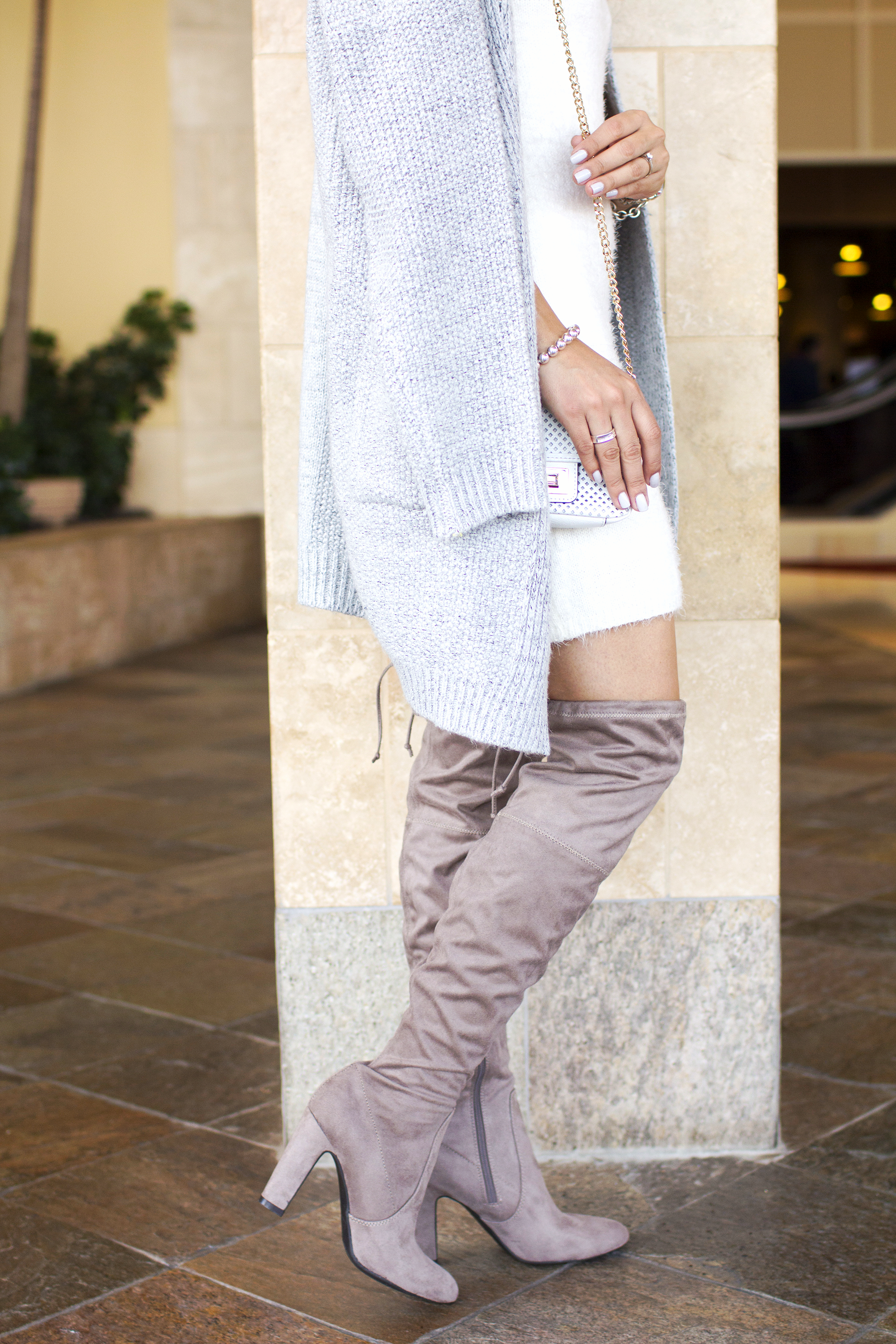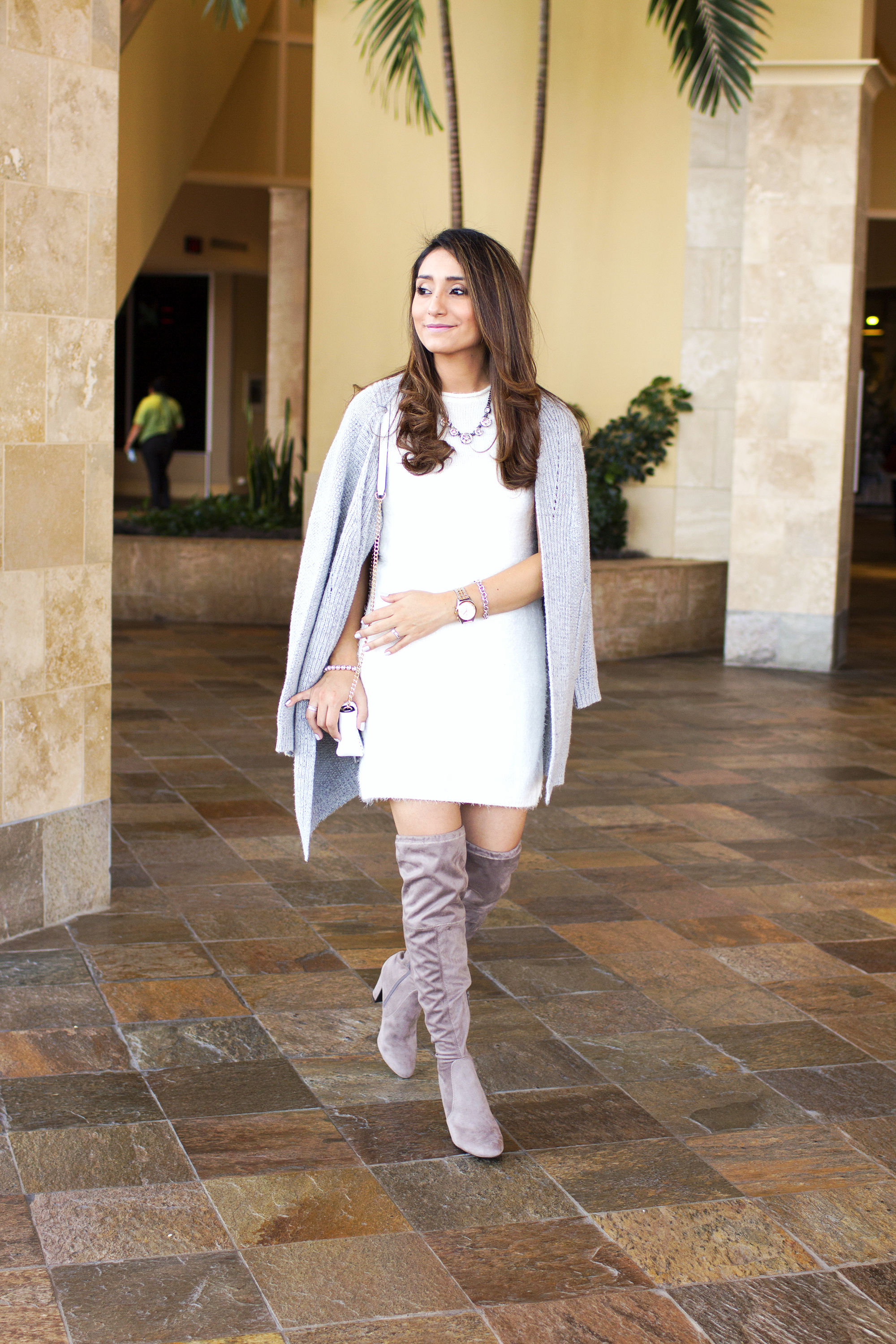 I found this dress at a local Ross store for less than $10.00! I love it because it's one of those that is super comfortable and flattering. On a different trip to Ross, I found this cardigan for about $15.00! I love it because it's super cozy. It's probably going to be the last few weeks I wear it before I store it to make room for my spring and summer wardrobe, you know.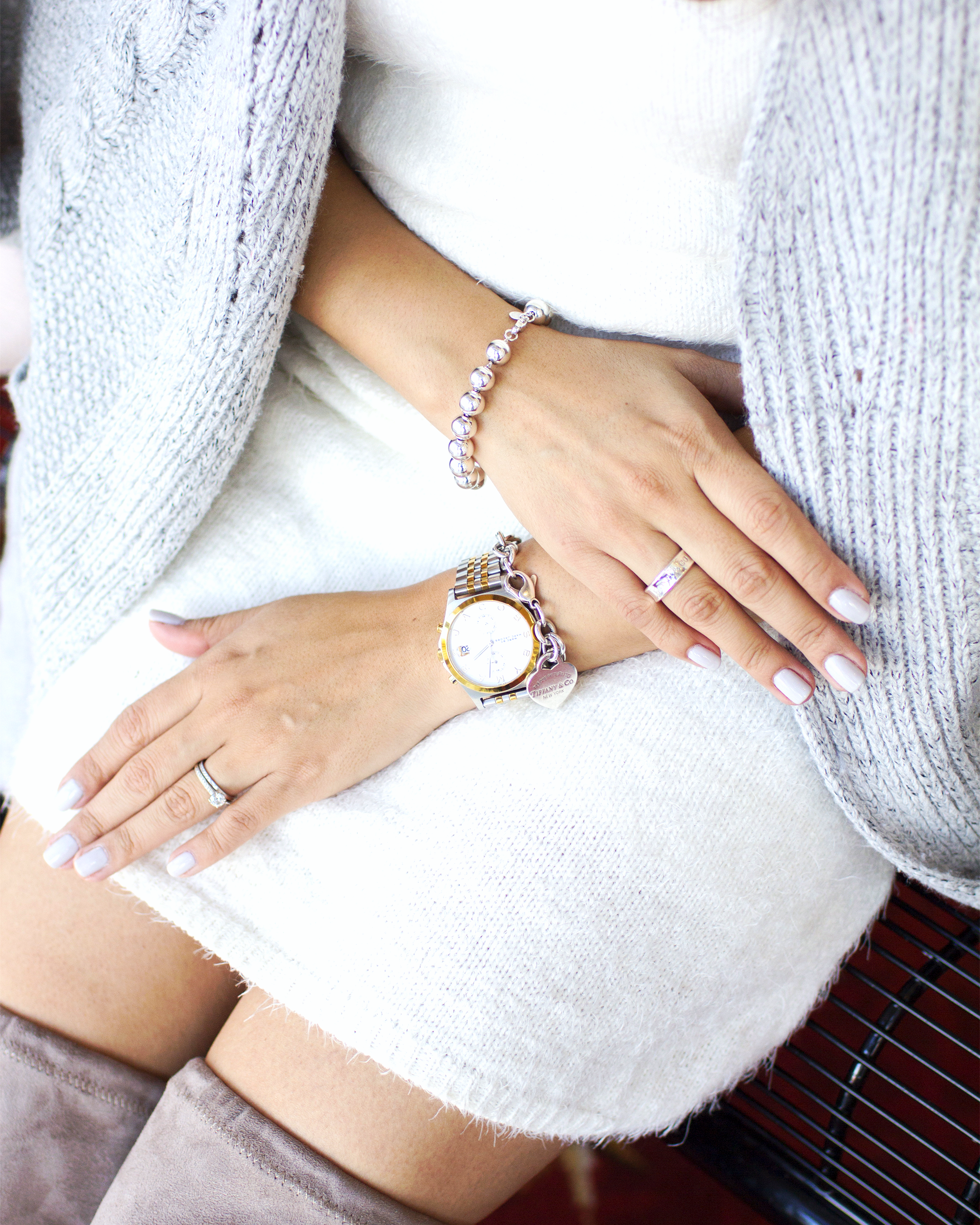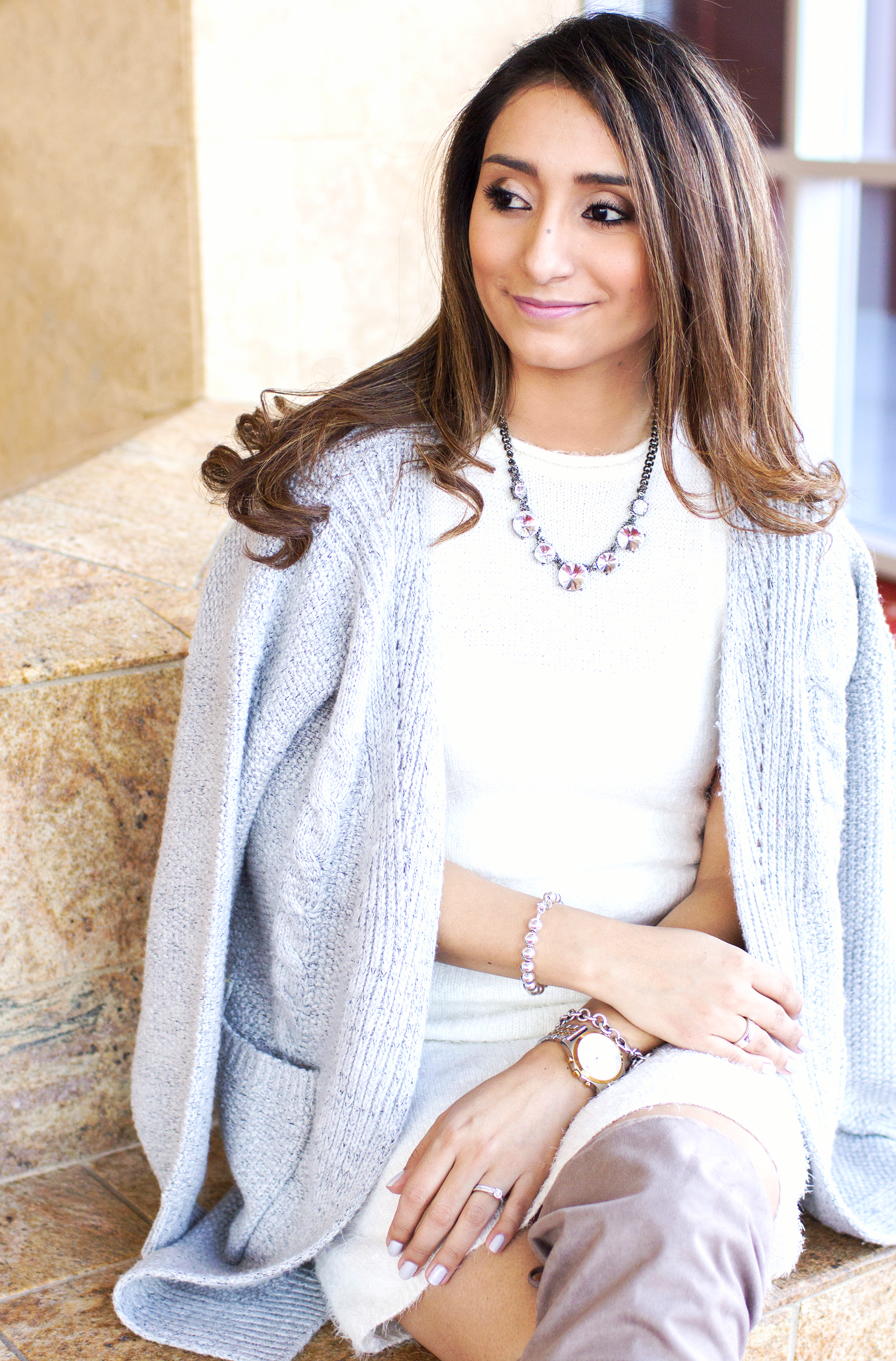 My favorite part of this outfit has got to be these boots. They make this outfit super chic! The great thing about them is that they are a great transitional accessory, too.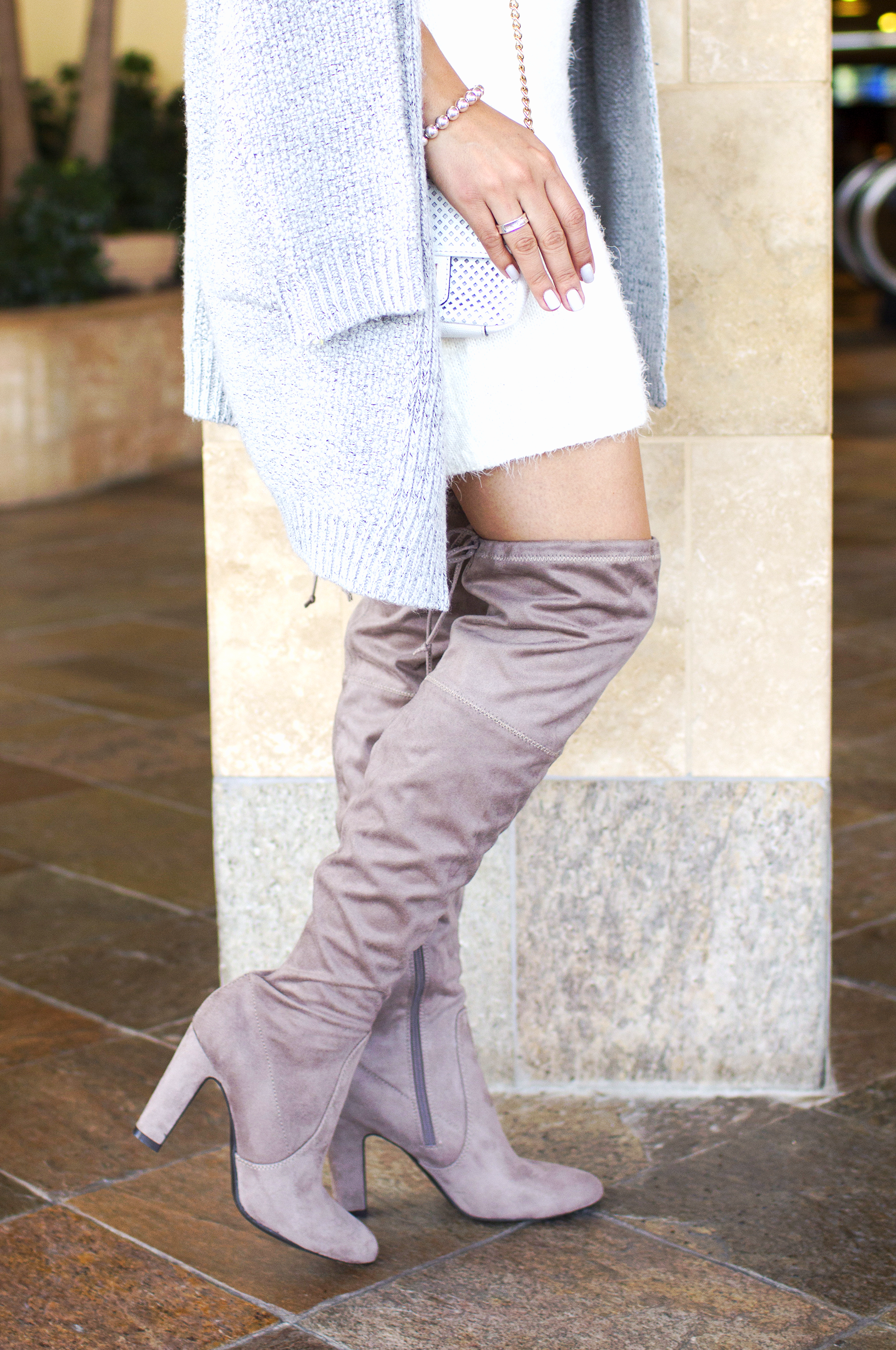 Sweater Dress (similar here, here) || Sweater (similar here, here) || Boots || Necklace (similar here, here) || Watch || Bag (old but similar here)
Pictures by Jennifer Posada
Wishing you all a wonderful week ahead!
Xo
Flor