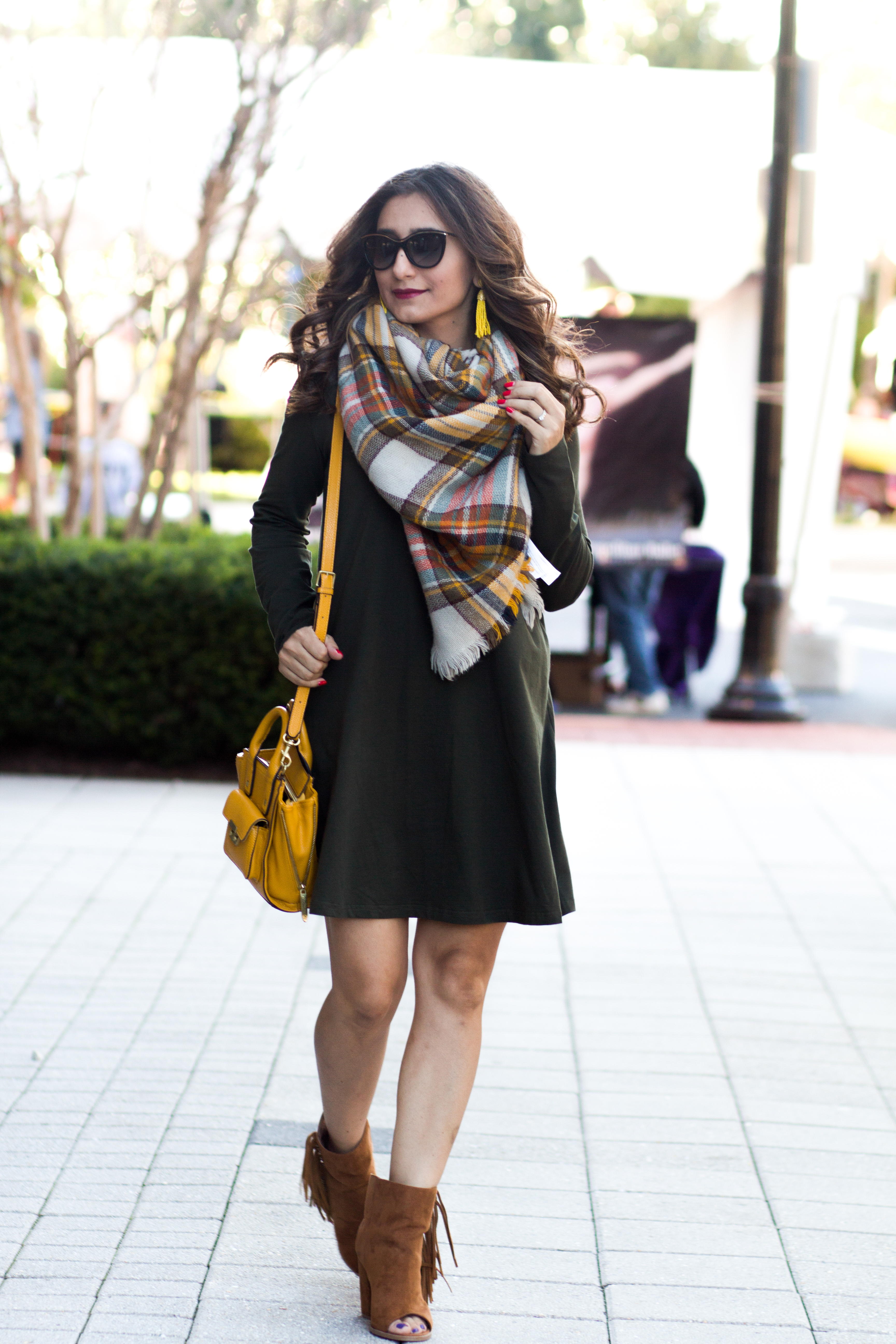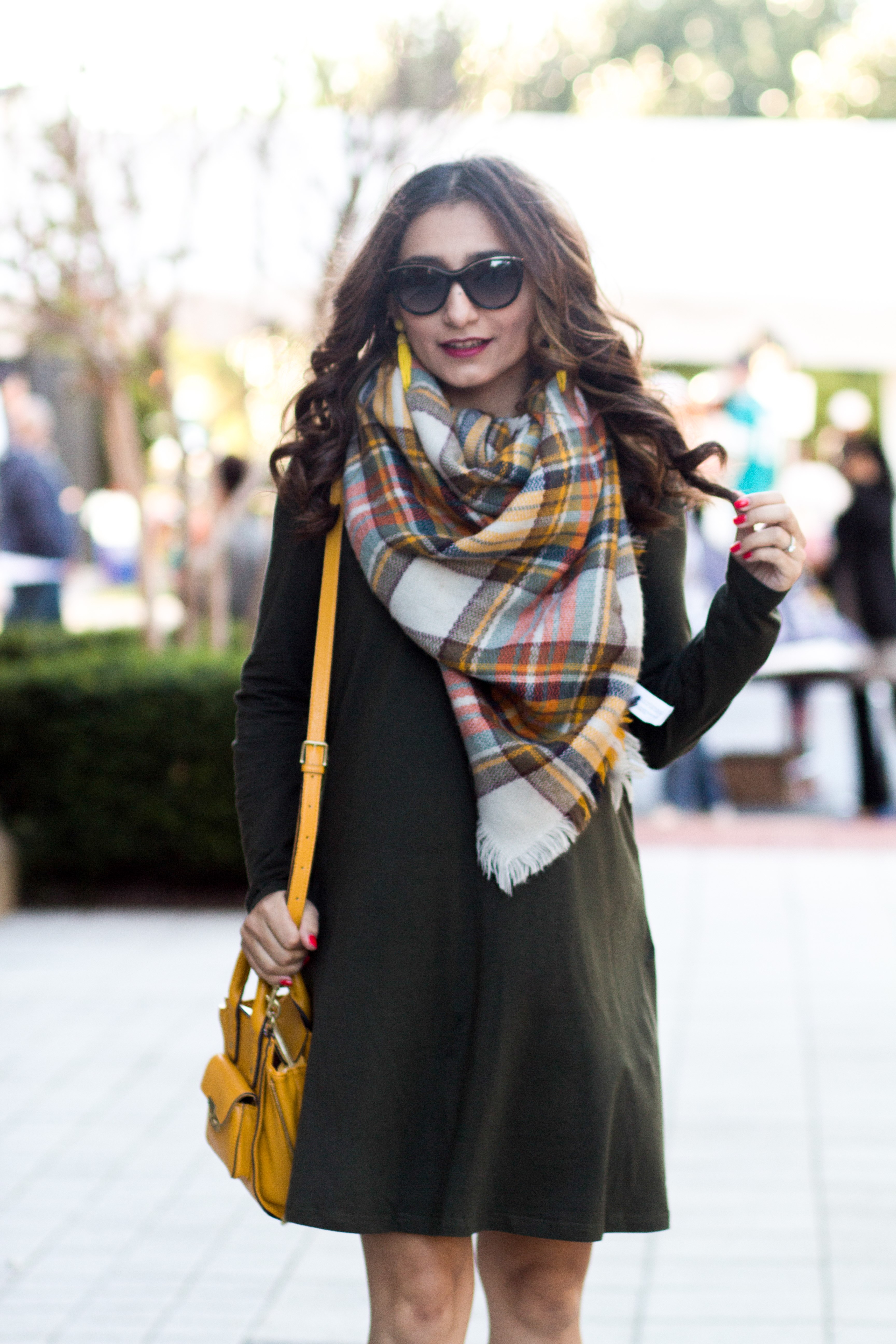 Happy Sunday, lovely friends!
As I'm writing this post, I can neither confirm nor deny that I'm having a glass of my favorite Moscato… You see I work on Saturdays, so can you really blame me if I do? Haha. Anyway, I hope you're all having a terrific weekend so far!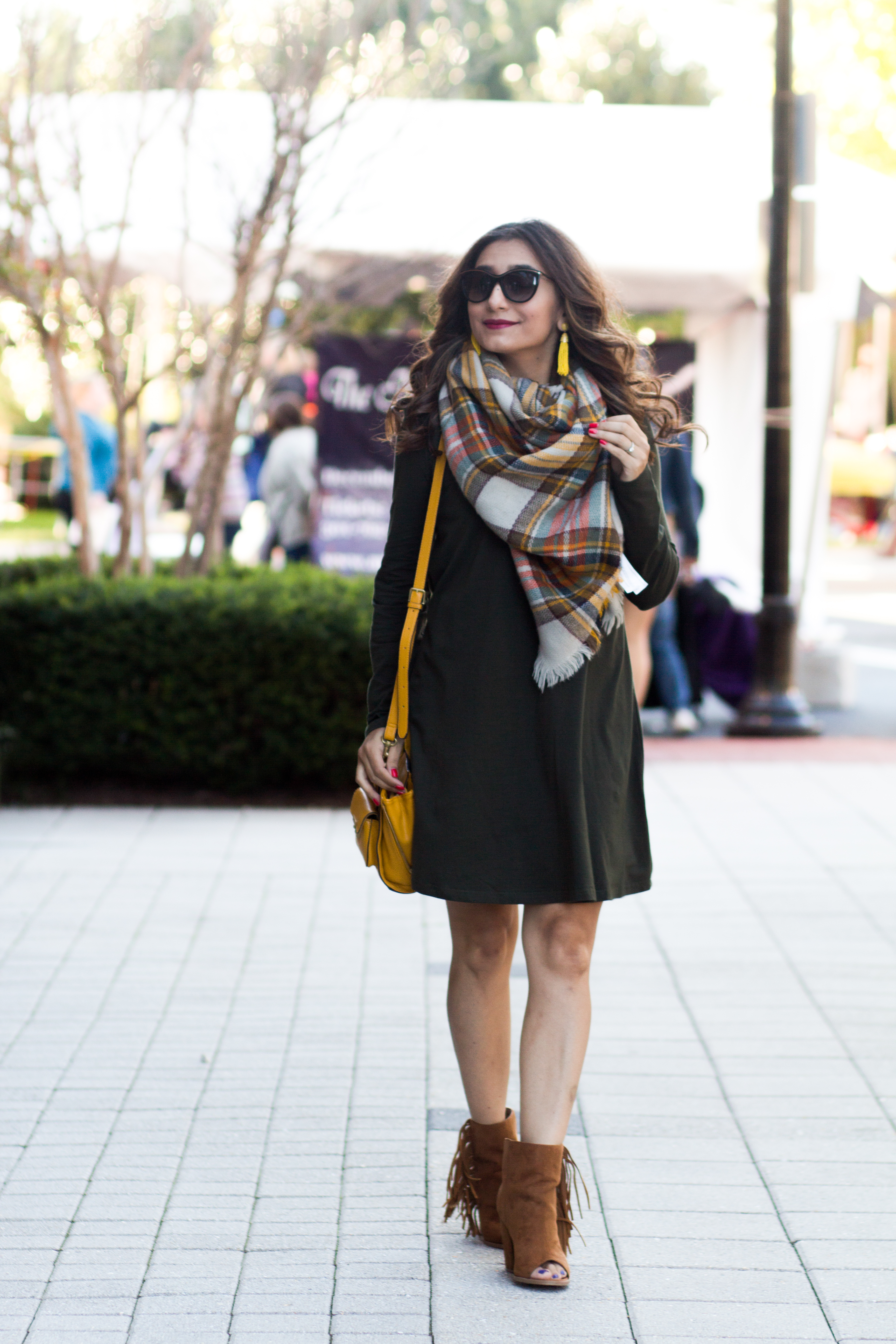 I'm pretty sure that I have mentioned this before, but I feel so strongly about it that I don't mind bringing it up again. One of my absolute favorite things about the fall is the fashion! It's so much fun to style an outfit. Why? Because it's so easy to find inspiration. All you need to do is to go outside and look around you. Watching those gorgeous trees going from green to orange is priceless! And if you look in between, you can see other colors like brown, yellow, and red. Yes, it is safe to say that the colors in this outfit are a result from my interpretation of Fall colors.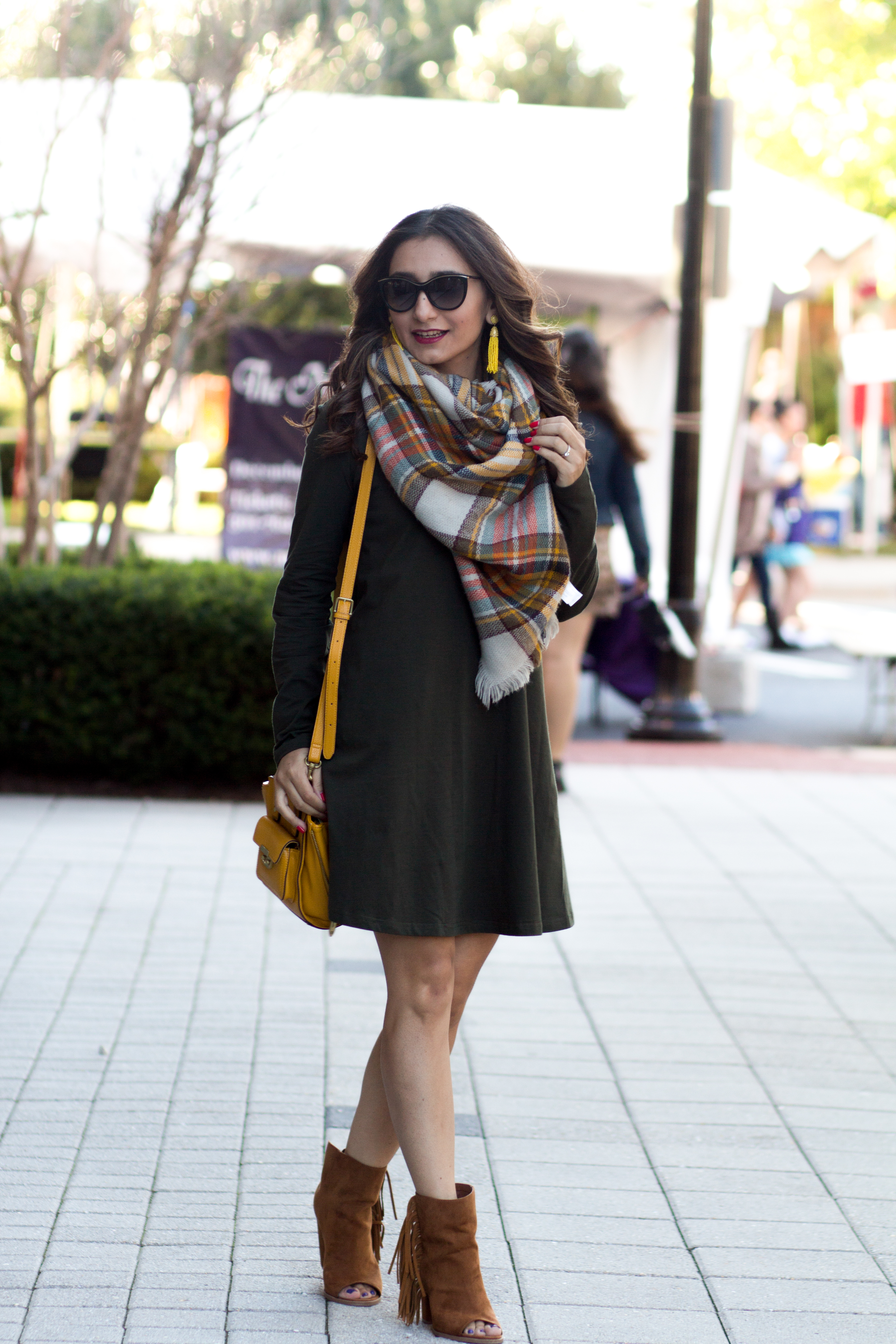 This beautiful, comfy, and gorgeous olive dress had been on the top of my wishlist for a while! Maybe for years. I'm so happy to finally have it be a part of my wardrobe now. It's so soft and extremely flattering. It's perfect for anyone, really. You can wear it in so many ways… It's simply a dress that you won't regret having in your life, really.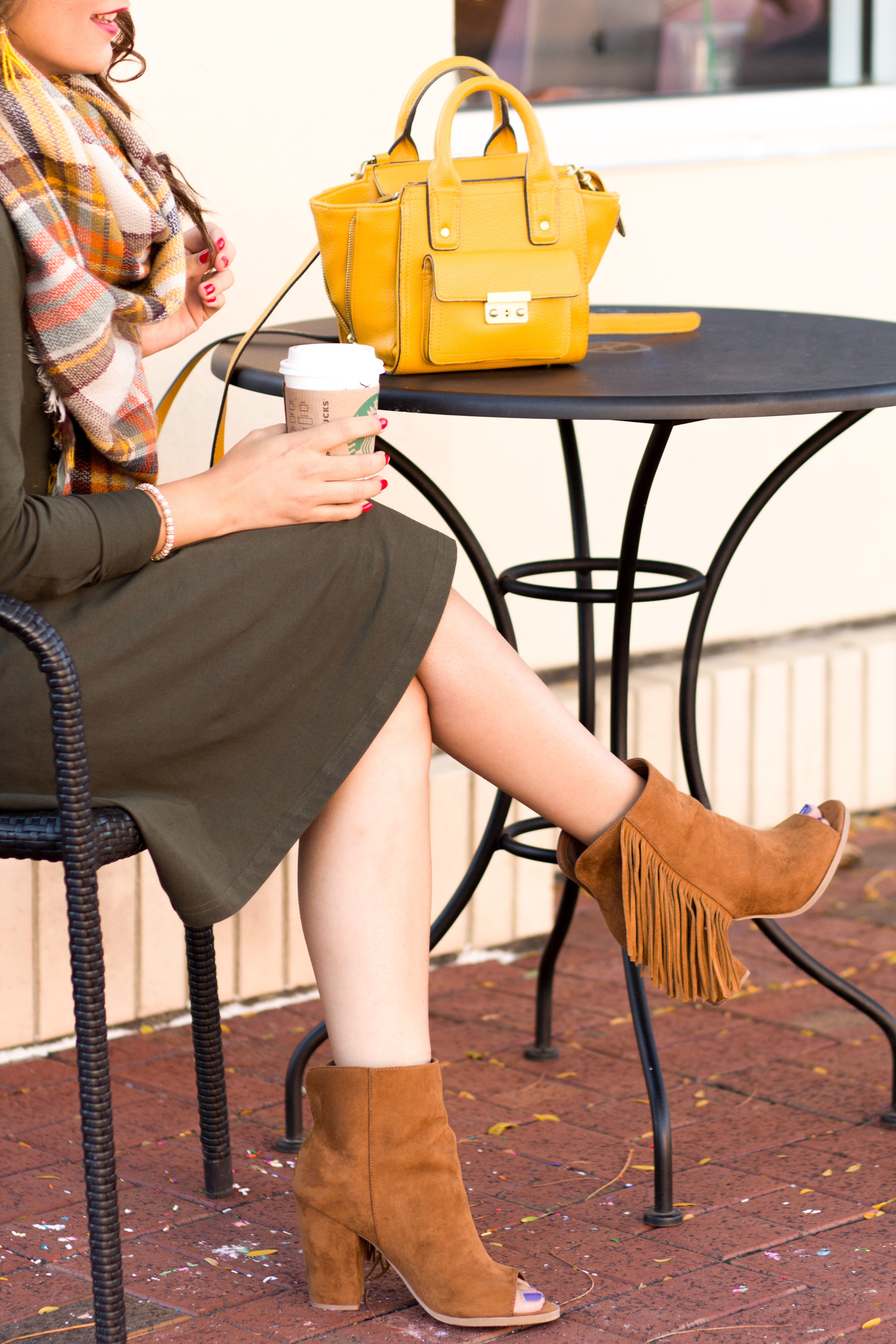 For this post I wanted to share a fun and casual look for the weekend. Pairing it with these super cute peep toe booties was the first step to accomplishing just that. It was so cold and windy when Jennifer (my photographer) and I took these pictures so this lovely scarf was not just an accessory… it was a necessity! Yeah, it came in super handy because I was freezing, literally. You see, I was born and raised in 90 degree weather so anything below 70 degrees is freezing in my dictionary. LOL.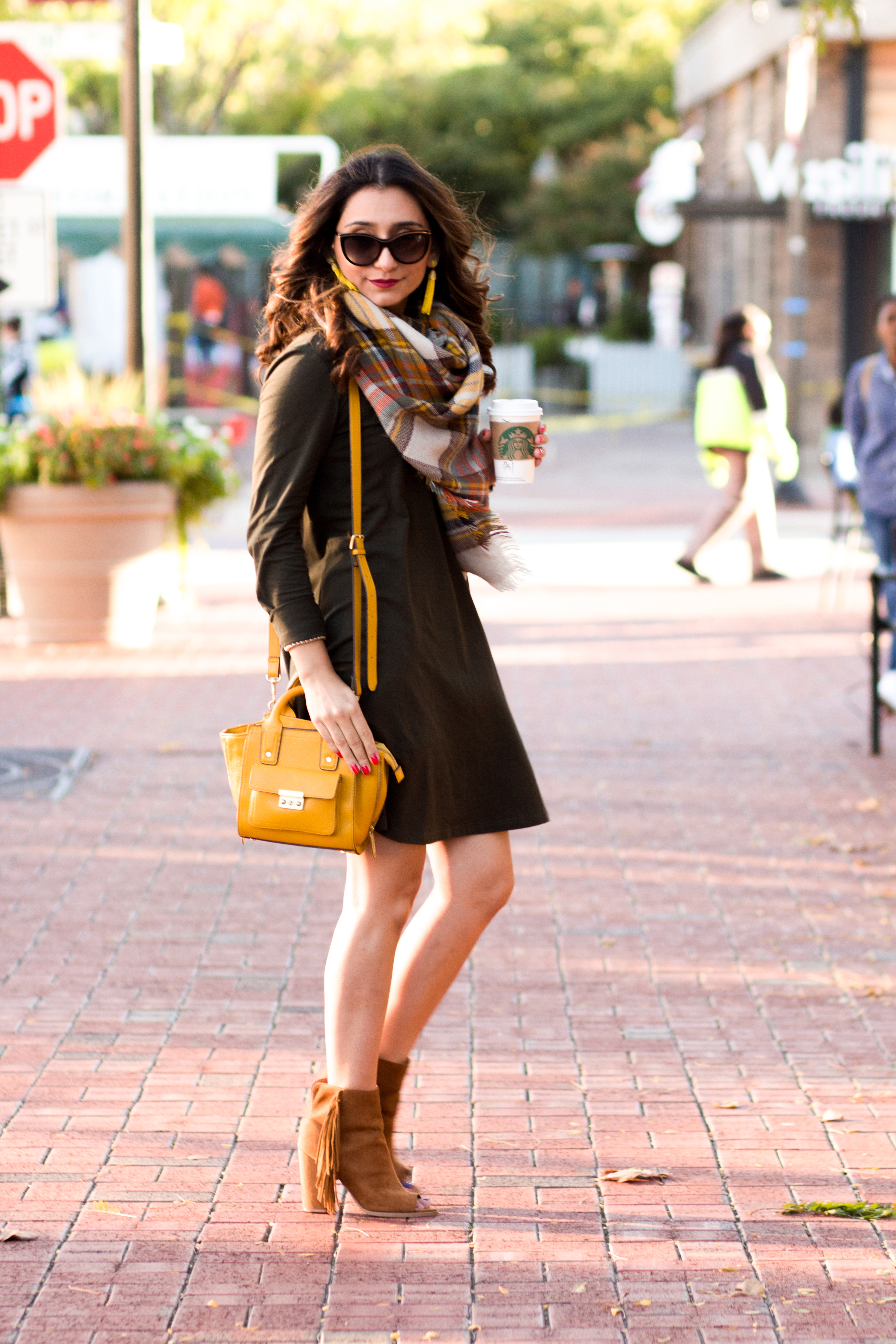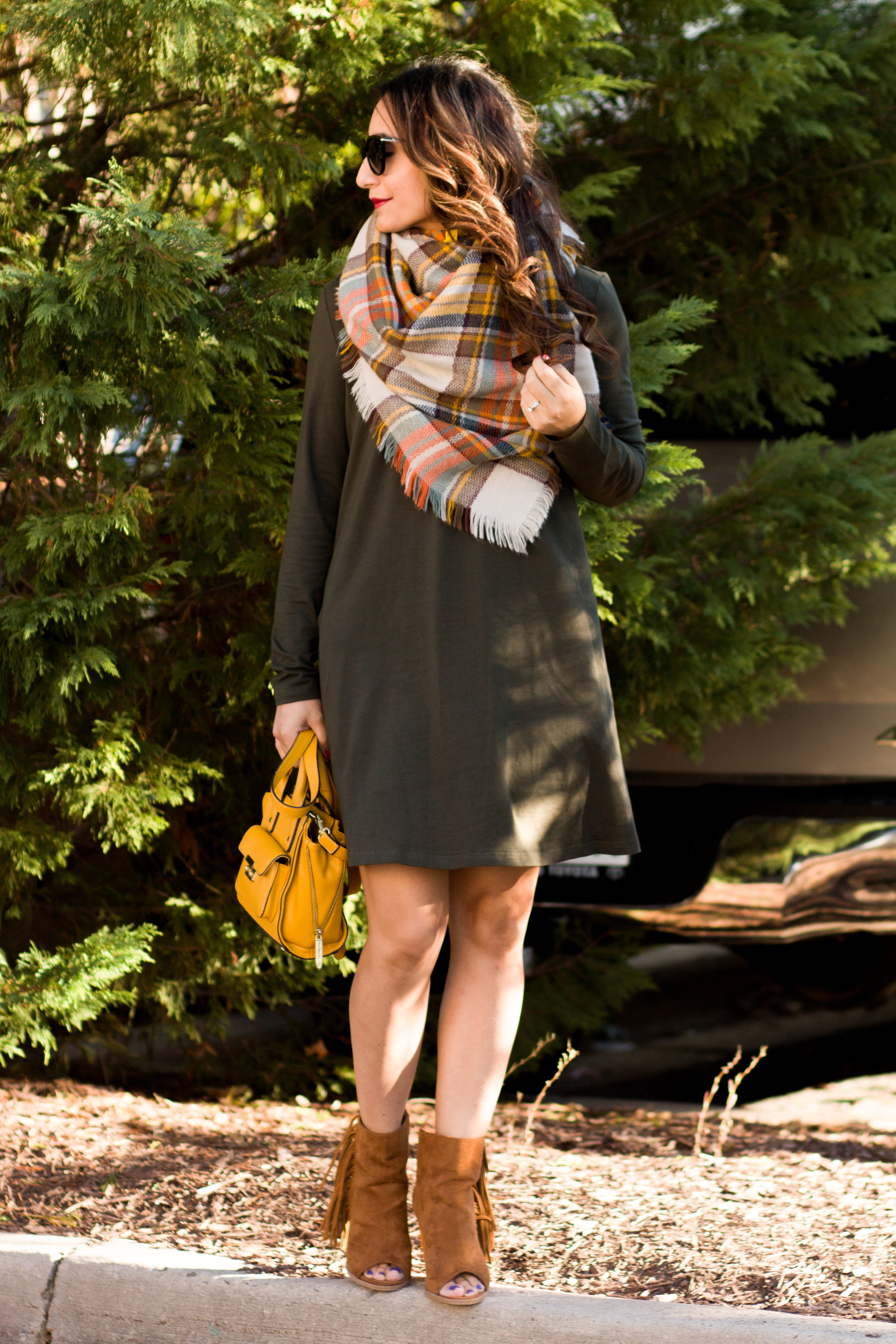 I know you guys have seen these earrings and crossbody bag before… I apologize if you guys are tired of them. Turns out, my love for yellow is still very much going strong… specially with it being such a great color for Fall.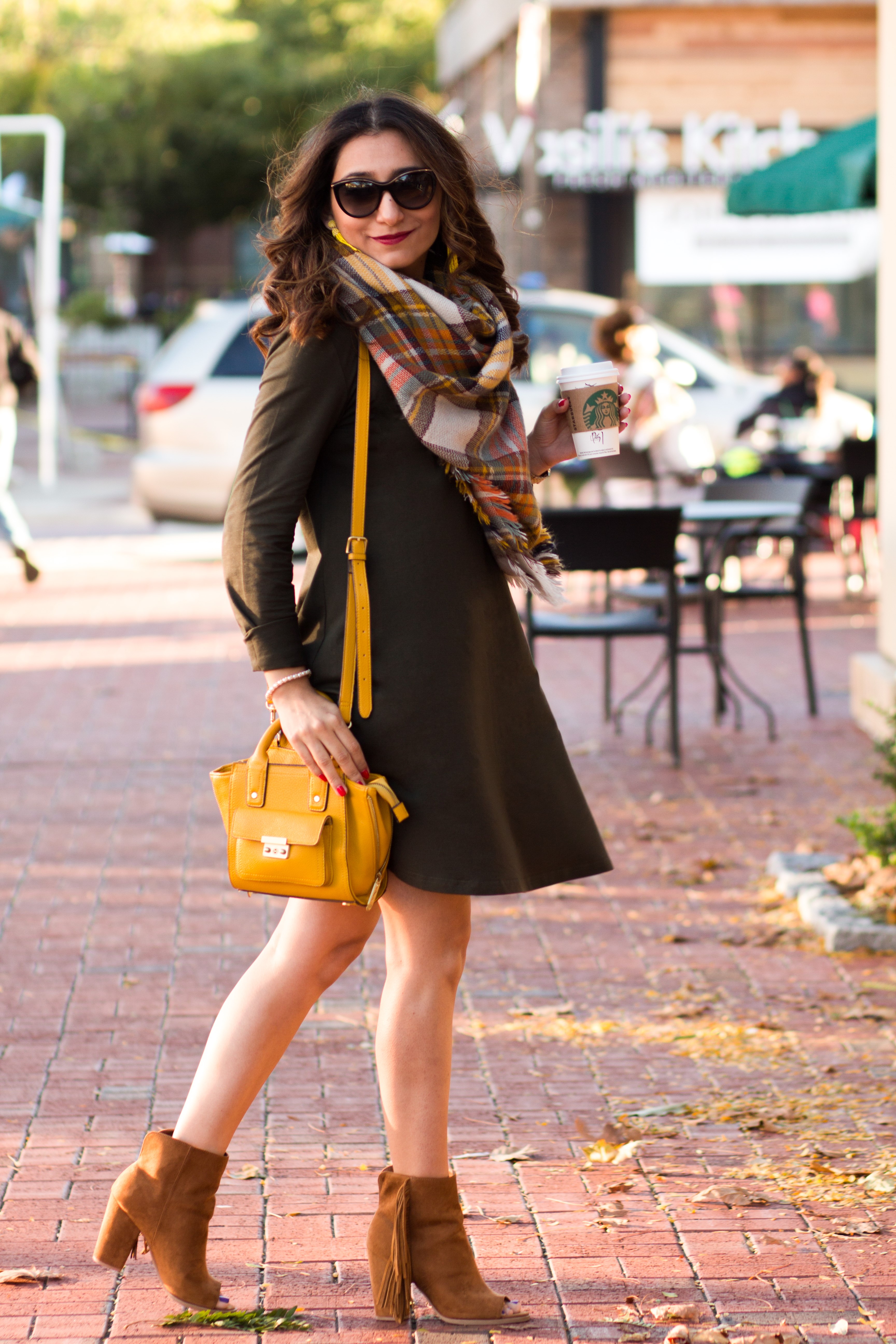 Dress C/O || Booties || Scarf || Bag || Earrings || Glasses (Similar)
Photography by Jennifer Posada 
What do you guys think about this post? Would you wear this outfit to one of your weekend fun activities? I hope you guys liked it. Please feel free to leave your questions or comments in the section below. I hope you all have a wonderful Sunday. See you guys with a new outfit soon.
Xoxo,
Flor