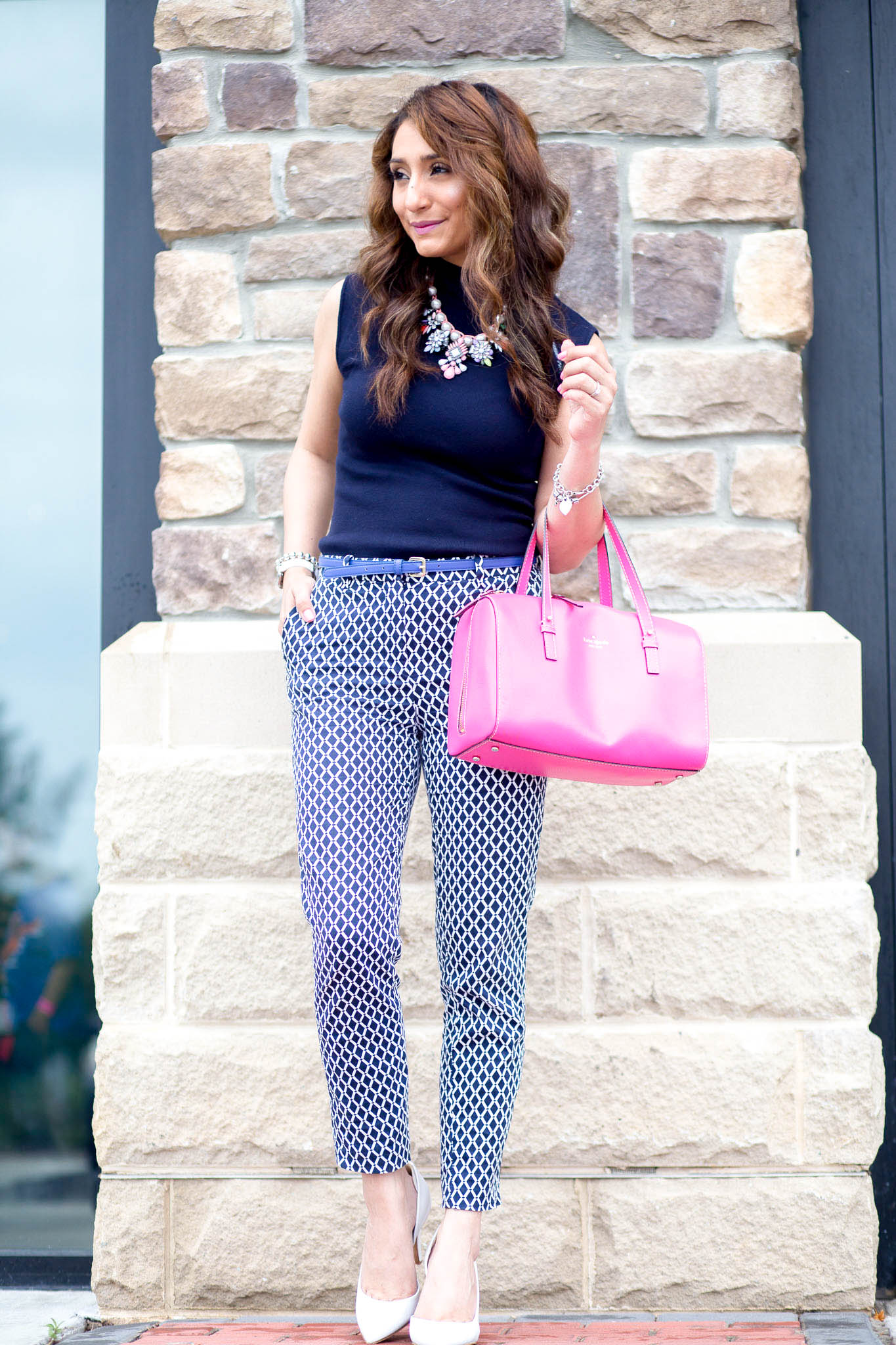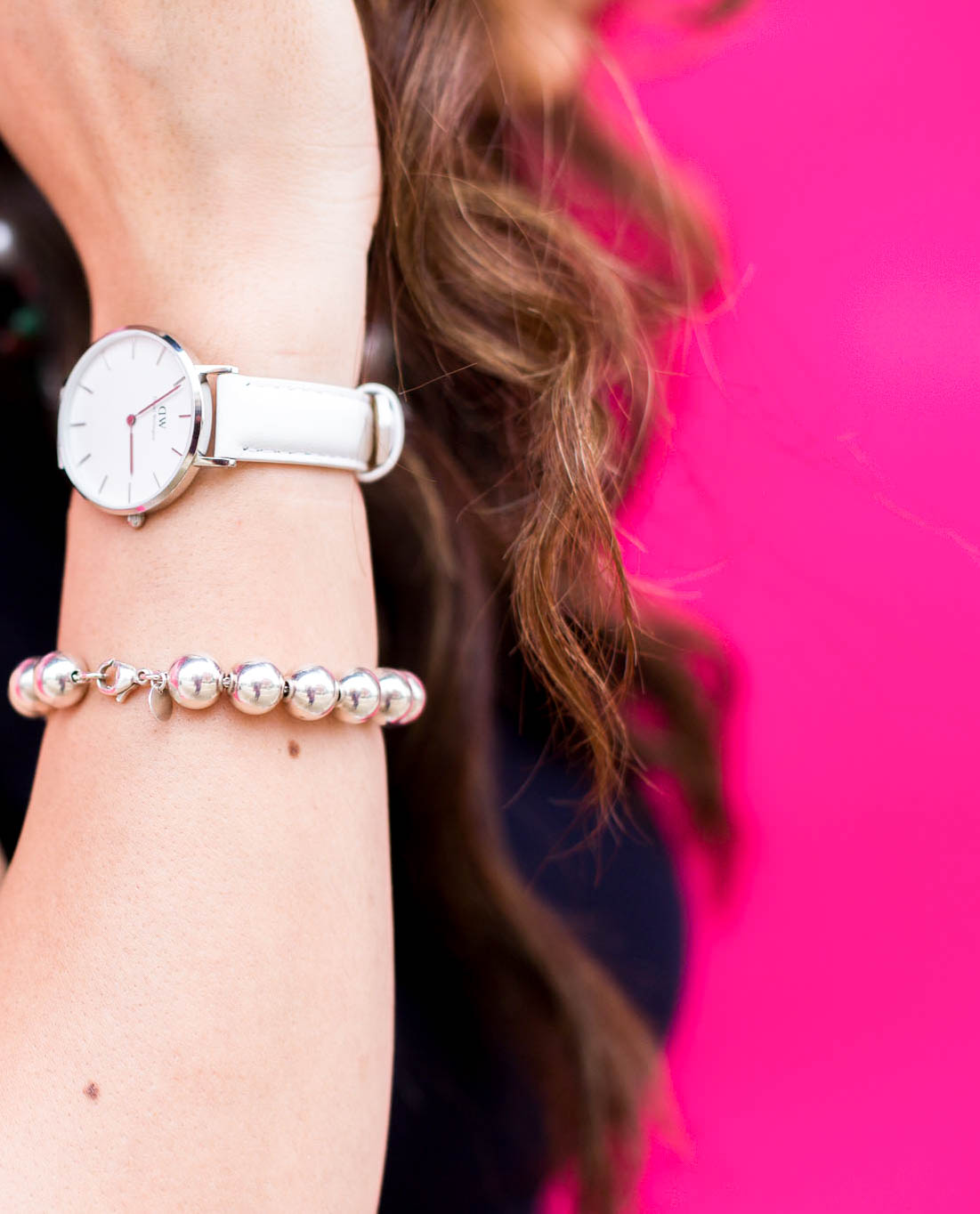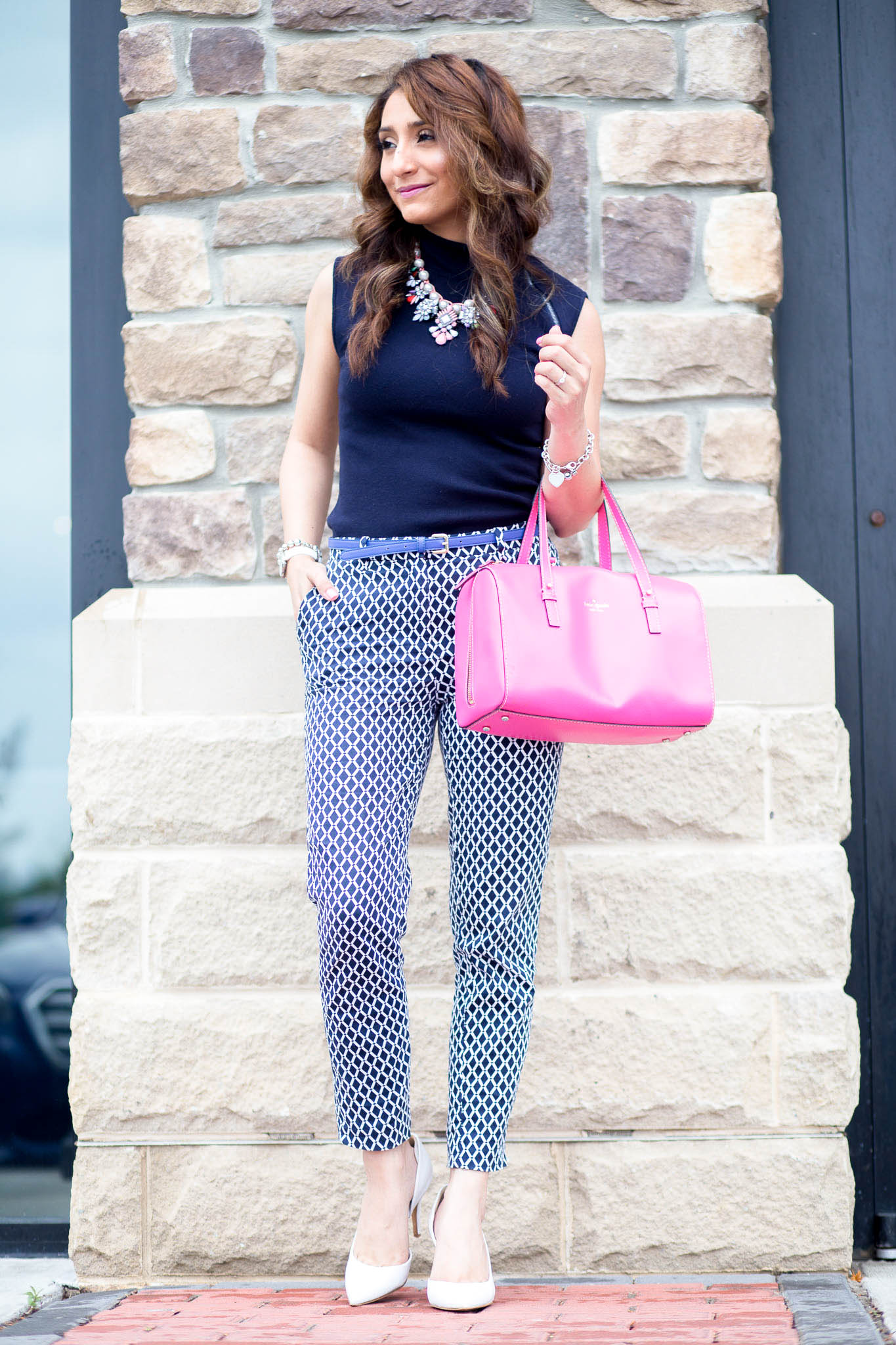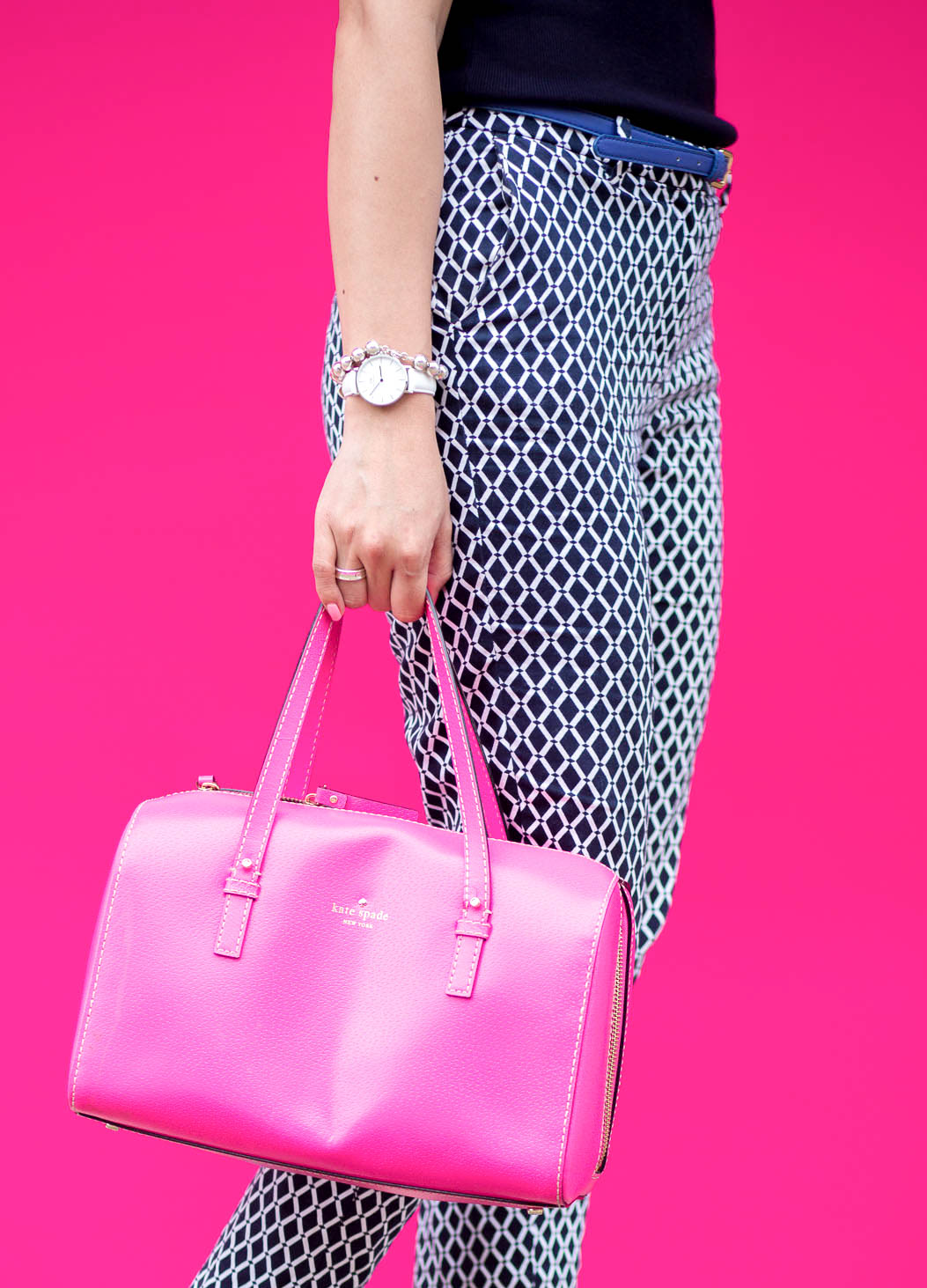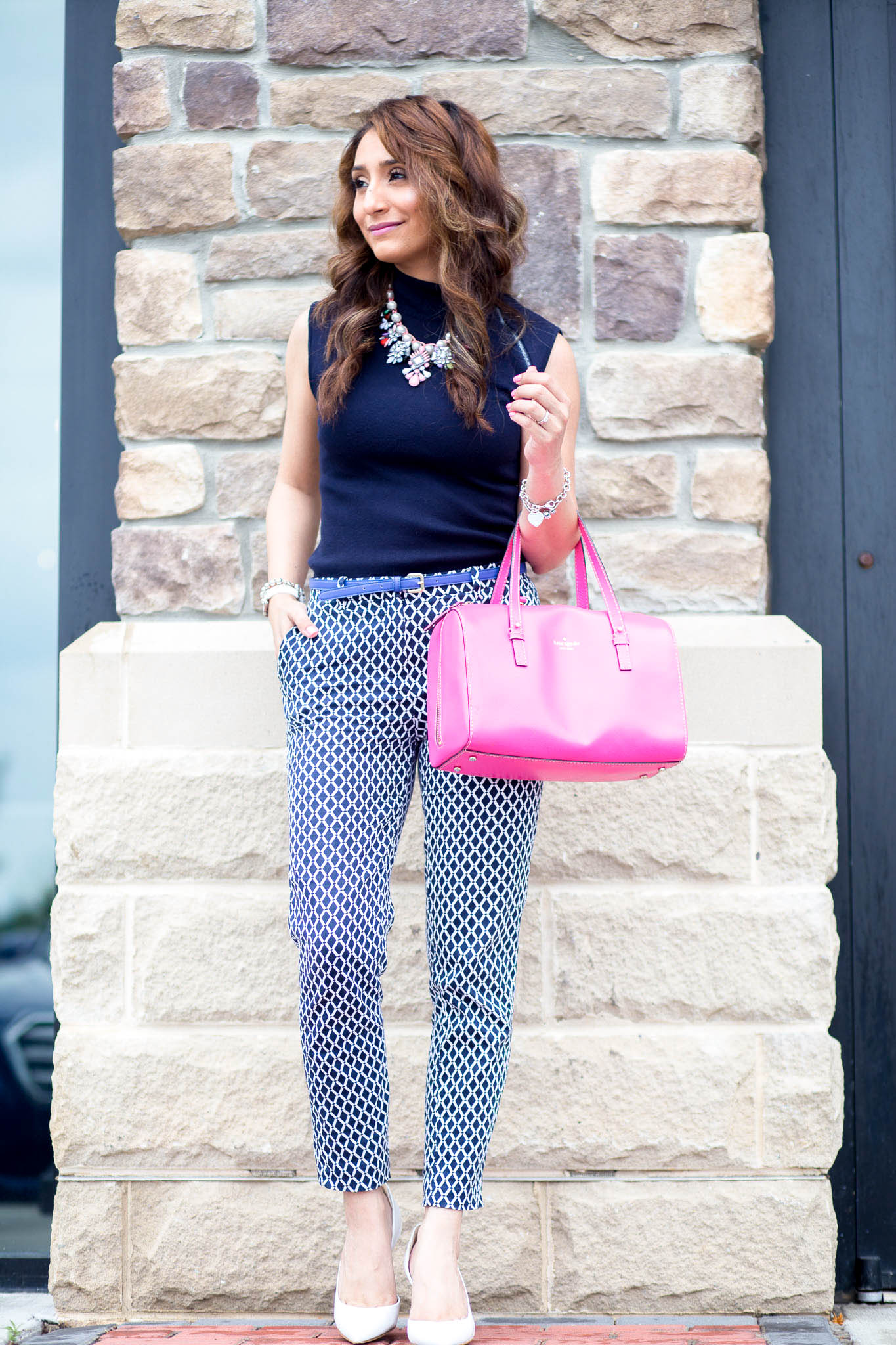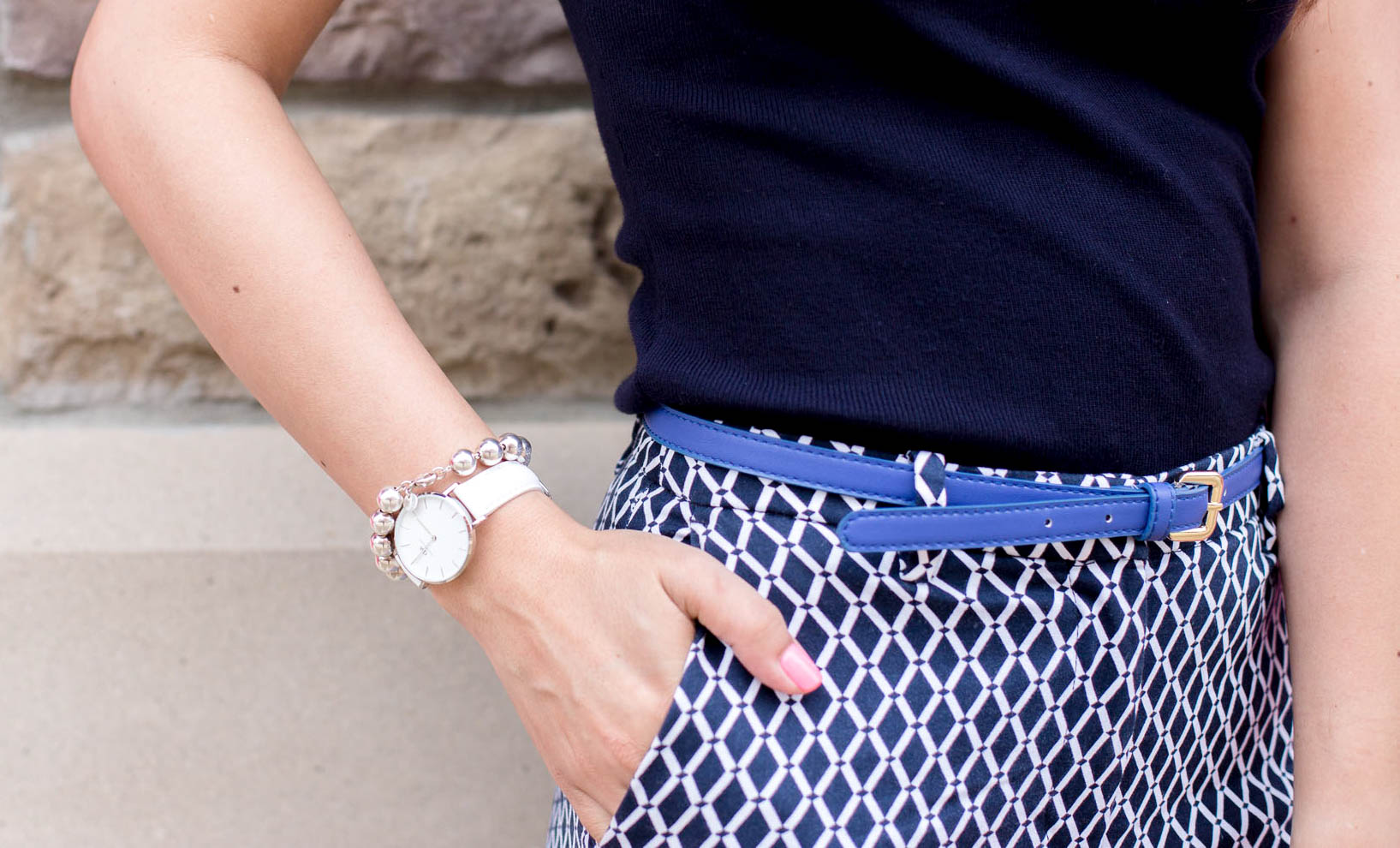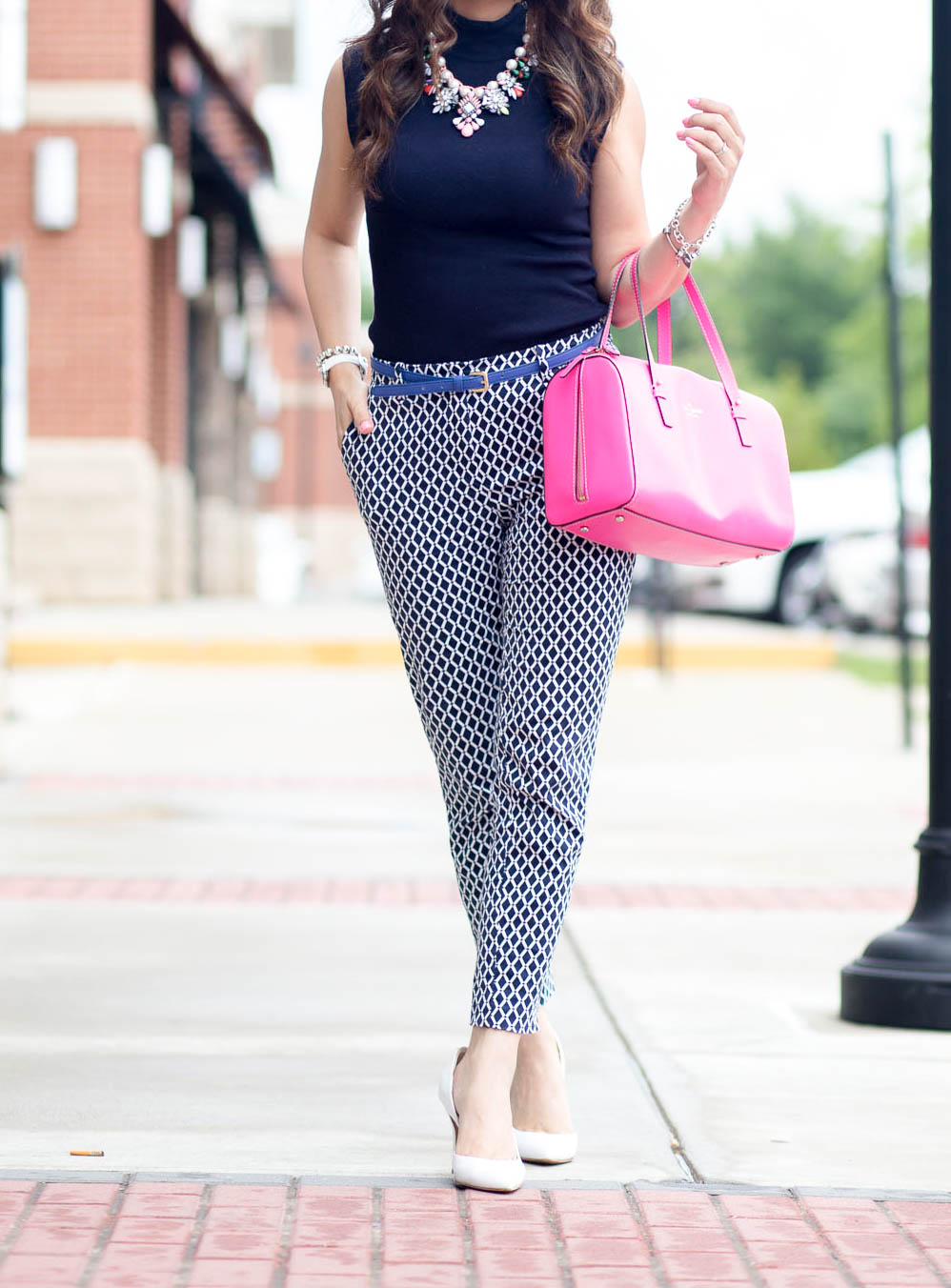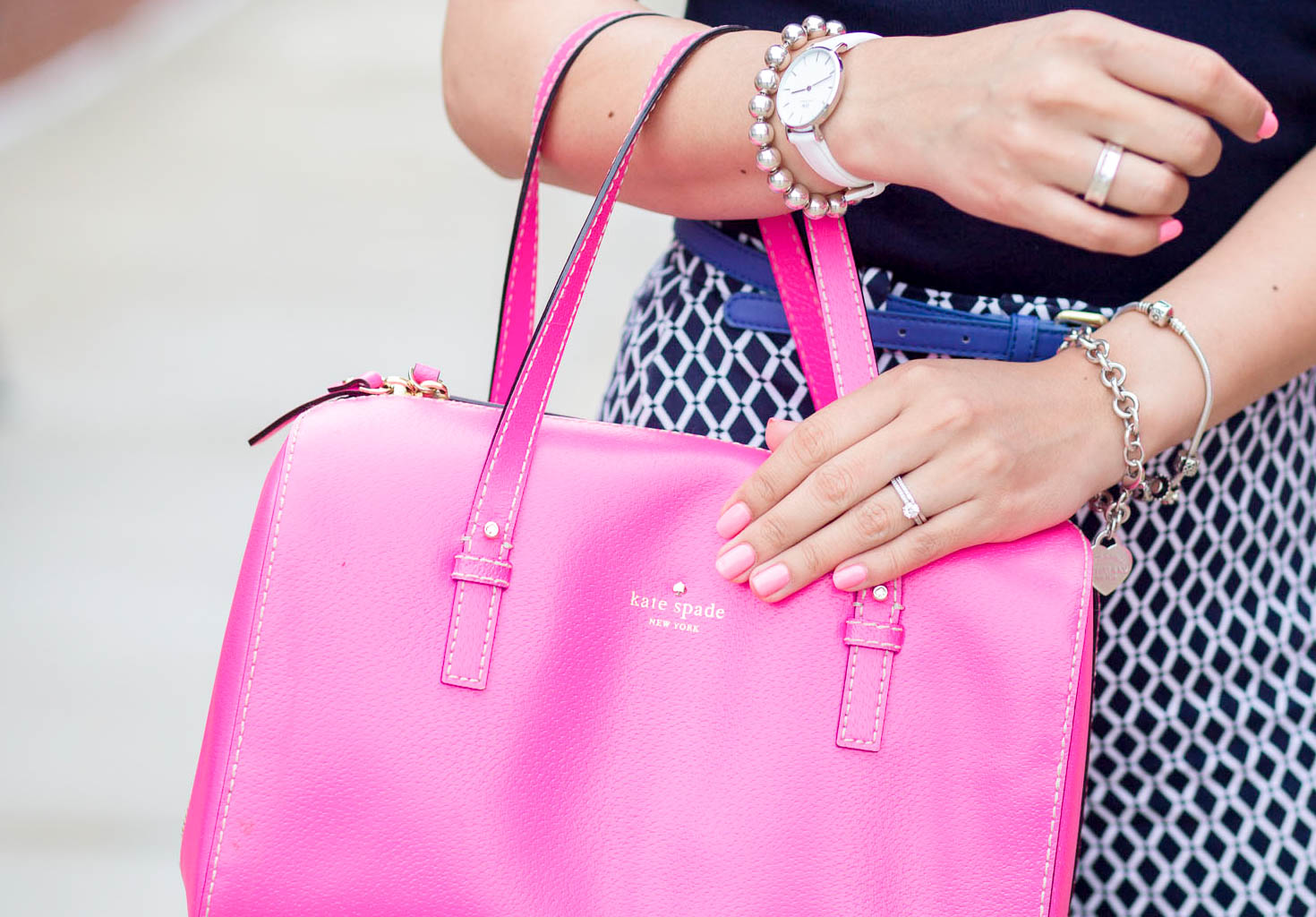 Photography by Jennifer Posada || Edits by yours truly
Top (similar here) || Slacks || Shoes (old but similar here) || Belt (old but similar here) || Watch C/O
Summer may not officially be here, however, I'm officially in a summer state of mind! Haha. When I think of summer fashion, my mind immediately thinks of nautical combinations. It's a season's classic, you know? So today I thought I'd share a nautical inspired look perfect for the work environment or any formal events you may have this summer.
These cute printed slacks from H&M have been a favorite of mine lately. They're so much fun and there's so much you can do with them! When styling these for the office, though, you always want to make sure that the outfit as a whole suits your environment. For this look, I decided to pair it with my navy, sleeveless turtleneck from Philosophy because I wanted to keep things simple and office appropriate.
Choosing the accessories for this look was rather easy thanks to this gorgeous Classic Petite Bondi watch from Daniel Wellington! Out of my personal collection, this beautiful white leather watch just became my newest obsession for the season. It goes perfectly with this outfit and it matches my white Vince Camuto shoes to perfection, don't you think? I chose silver because I have lots of silver bracelets, but you could also get this in rose gold, Both are super cute anyway so you really can't go wrong with either.
No outfits are complete without a pretty necklace and a great bag, right? Sometimes I feel like I'm the last person wearing statement necklaces… are the cool girls still wearing them? I'm really not sure, I know that they were super huge two years ago, but I honestly still can't get enough of them, haha. Anyways, this necklace was a gift from Spain from one of my best friends and so every summer I always try to wear it as much as possible. I like how the necklace matches the bag and how it brings it all together.
Alright my lovely friends, this is all I have for you guys today. I hope you guys like my take on this nautical inspired look and if any of you are in the market for a summer watch, please consider Daniel Wellington's Classic Petite Bondi watch. Use the code PEARLS15 to get 15% off your next purchase. Happy shopping!
Xo
Flor