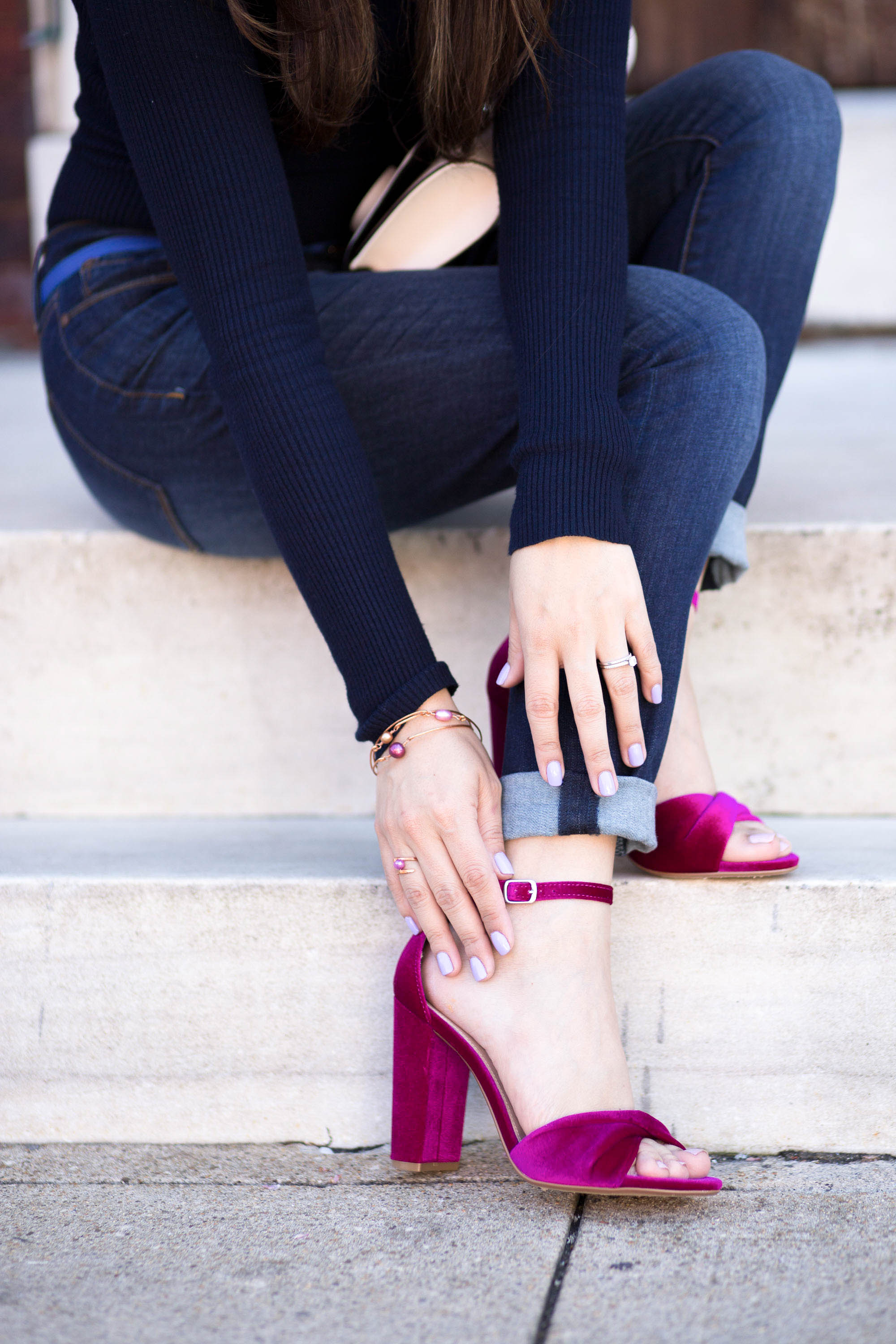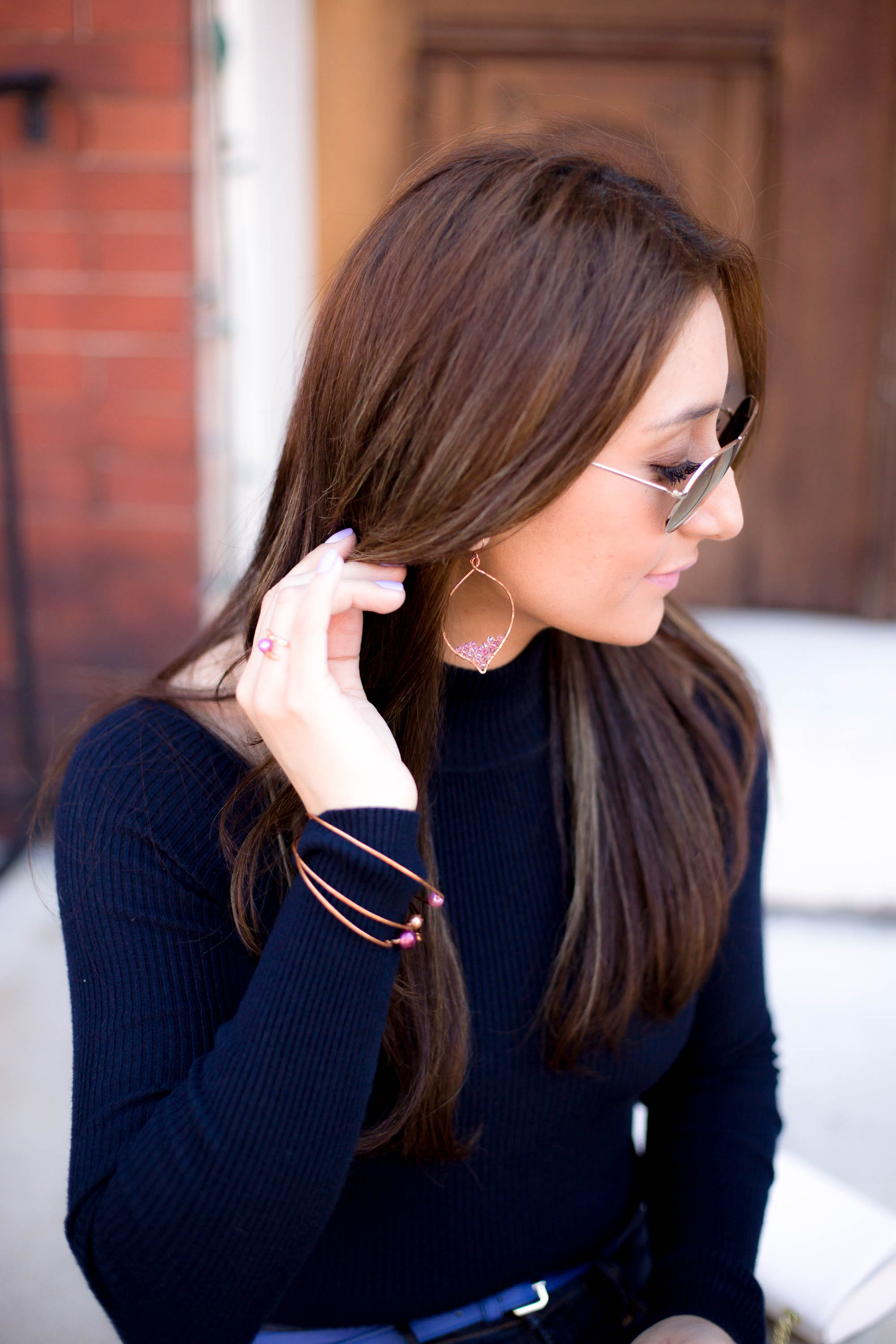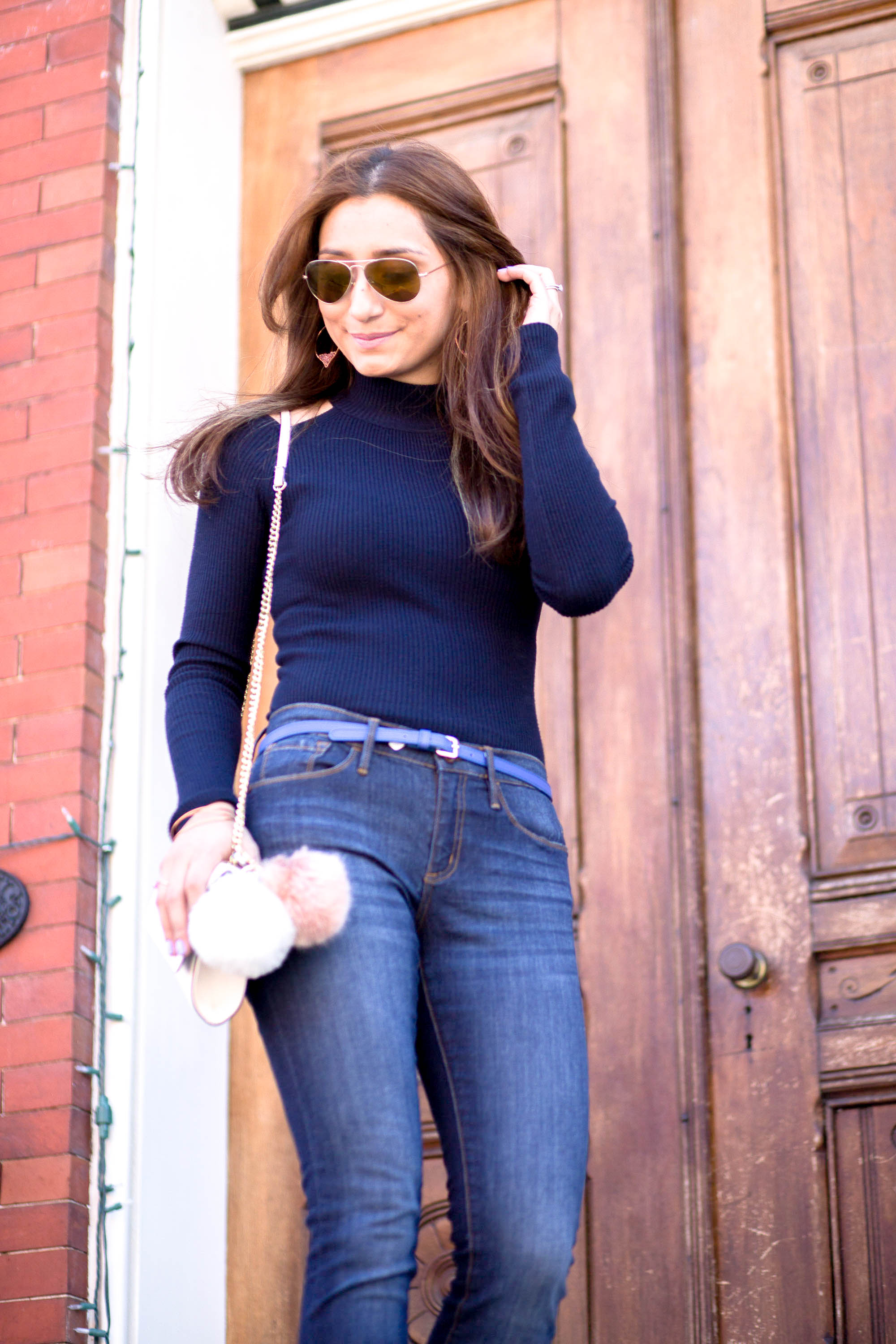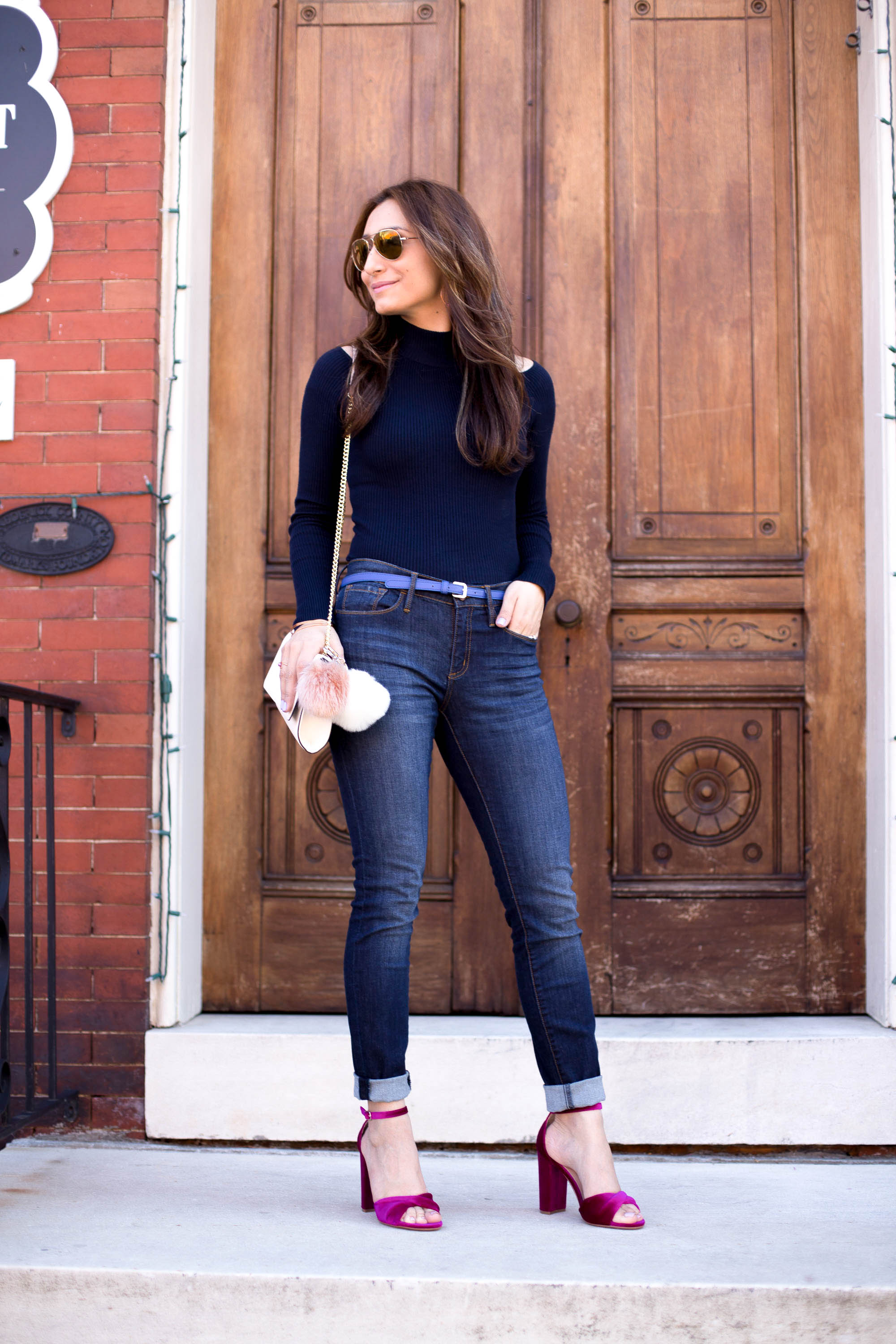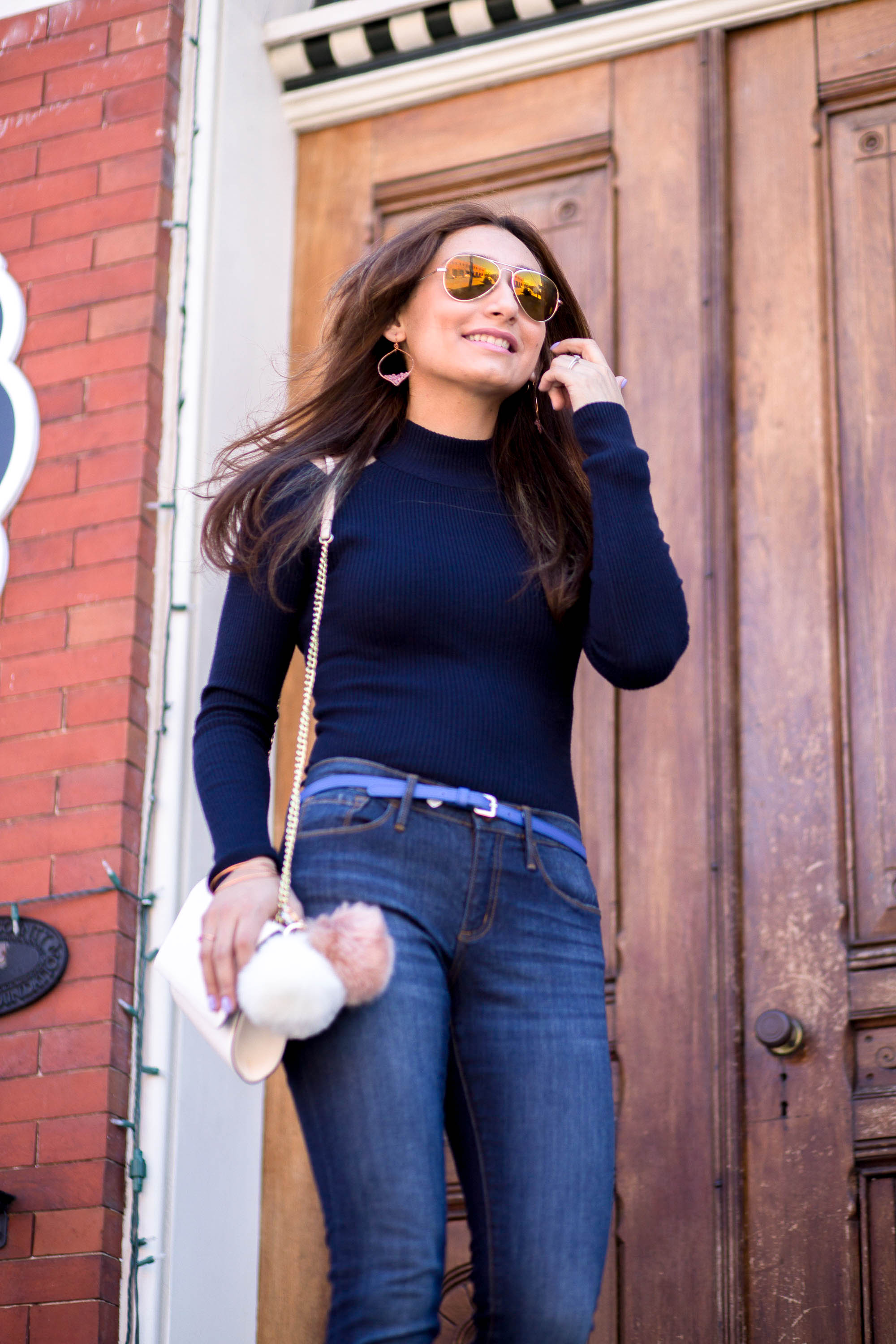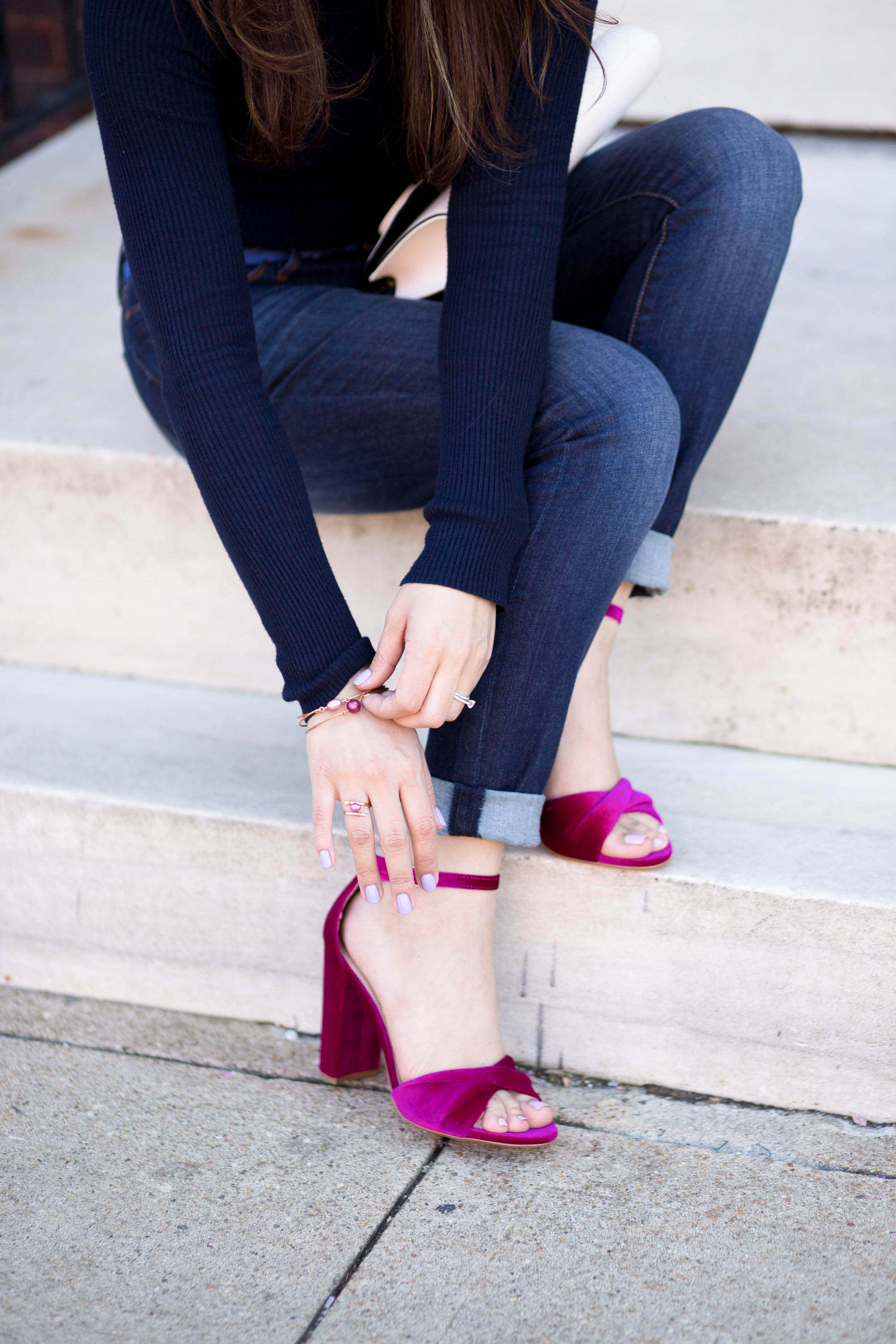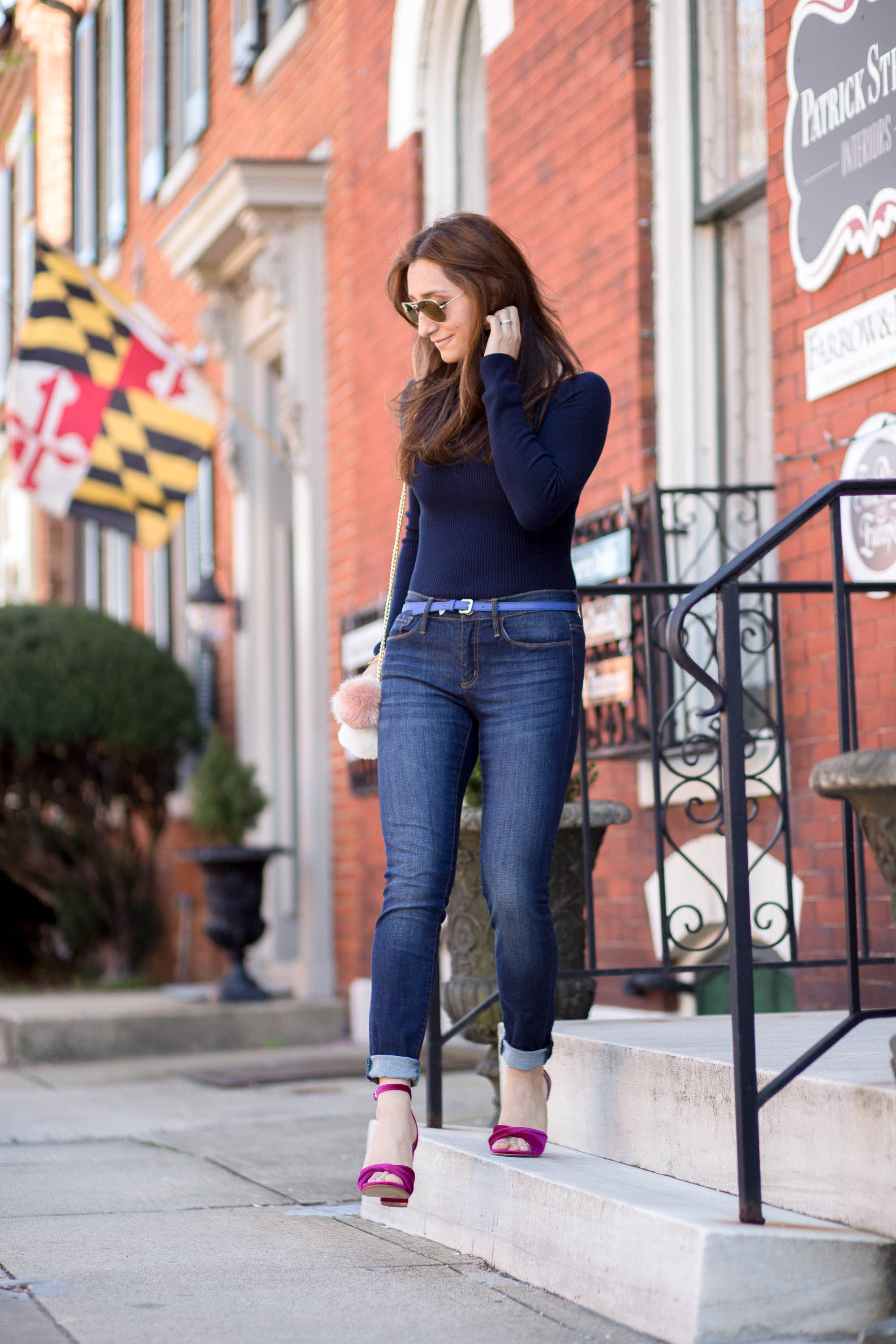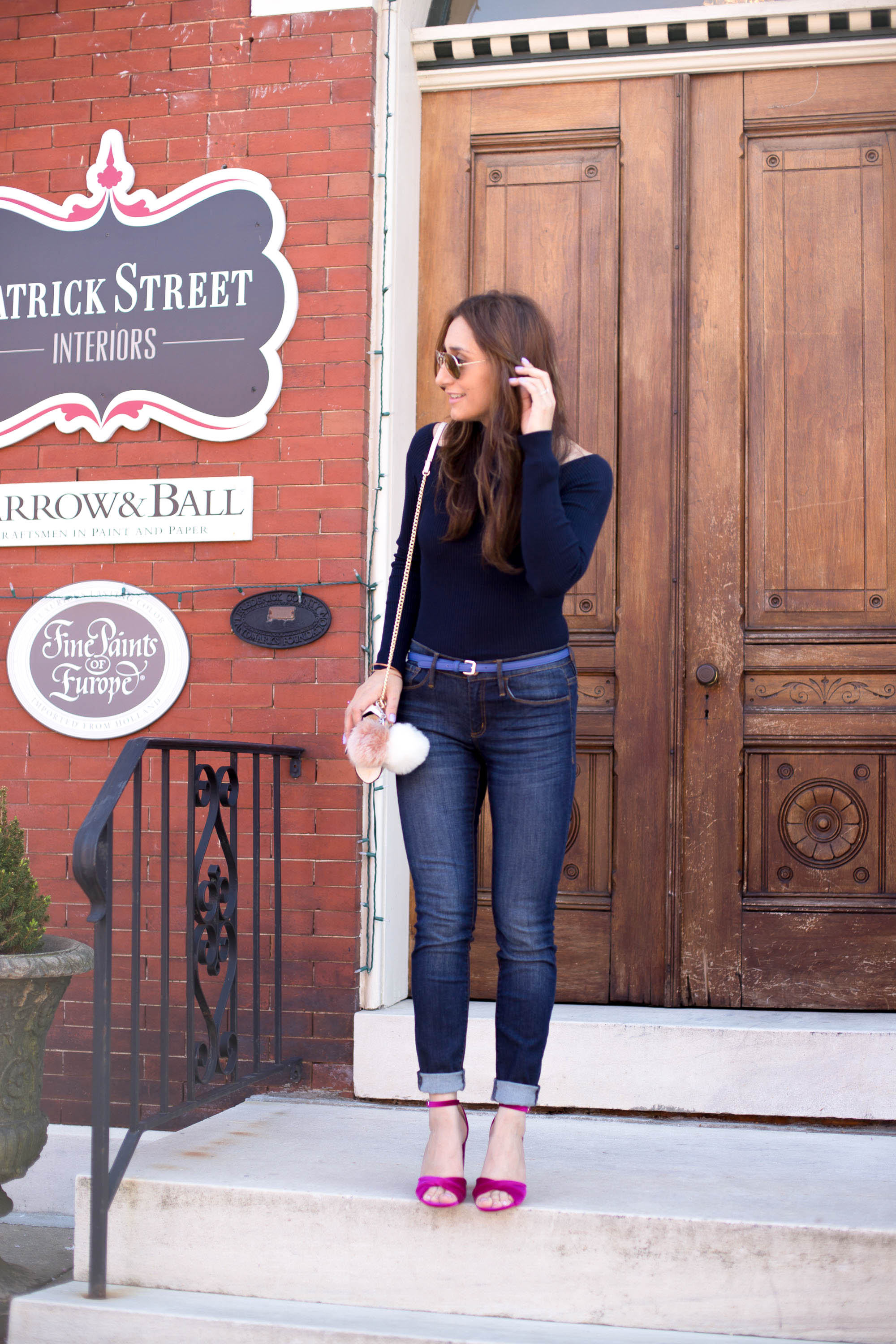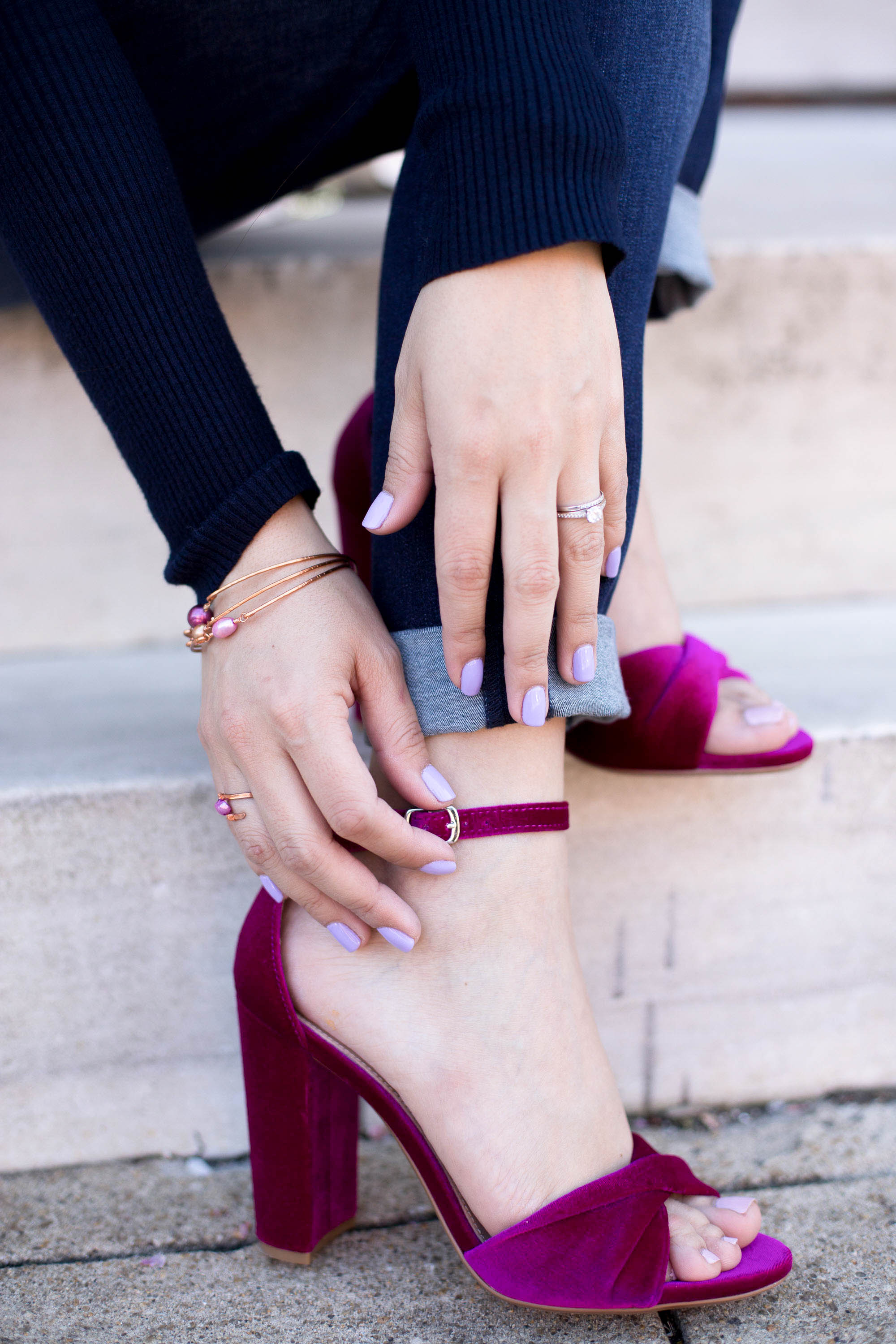 Sweater via Burlington || Jeans (similar here) || Sandals (similar here) || Bangles C/O || Ring C/O || Earrings C/O
Photography by Jennifer Posada
Edits done by yours truly
Happy first day of June, lovelies! You guys, can you believe that we're almost half way through this year already? How crazy is that?!
The past couple of months have been a bit crazy for me. I've been on the go a lot! It's been quite the adjustment but it's definitely getting better. One thing I've learned to help myself out is to do things faster. From finding backroads to get to work quicker to figuring out ways to get my hair done in half the time, I've been all about saving time lately. When you have long days and a crazy commute every minute counts, you know? So, for today's blogpost I thought I share with you all how I put together a comfortable and charming look without spending hours on the planning. Without further talk, let's get right to it!
Tip No. 1: Stick to the basics 
When it comes to saving time, keeping things simple is key. There's a lot you can do with basics, you know? These jeans and blouse for example are not only comfy but super cute on their own. Together they work really well, don't you think?
Tip No. 2: Consider a monochromatic look
I'm a huge fan of monochromatic outfits because 1) they can make one look elegant and sophisticated and 2) they're very easy to put together. All you need to do is choose one color and work around it that one color. I chose blue for this look because I've been loving blue/navy lately.
Tip No. 3: Focus on the accessories and use them as pops of color
Because it's all about the details, right? Sophisticated looks are all about minimal yet beautiful accessories. My earrings, bangles, ring and shoes are all color coordinated and I love how well they work with this outfit. The key was to choose brighter color accessories that compliment the color(s) of my outfit. Navy blue works wonderfully with the color fuchsia, wouldn't you agree?
Truth be told, this look has been inspired by these gorgeous earrings from Litva's Jewelry! I love how beautiful and feminine these are! They add the perfect amount of sparkles to this outfit, too! These are so versatile and I think that it's fair to say that you'll be seeing these earrings a lot this Summer 😉
Tip No. 4: Confidence is key
No matter the circumstance you may be dealing with or the outfit that you're wearing that day, it really is all about being confident. Whether you spend an hour or 10 minutes, don't forget to complete your outfit with a smile and positive attitude. It'll take your outfit a long way!
Well this is all I have for today, lovely friends! I hope you guys like today's post and if any of you are looking into purchasing stunning, handmade jewelry, please check out my instal-friend Sandra's jewels! Visit her website here to check out more of her work. Use the code PEARLSPP20 to get 20% off on your next purchase, enjoy!
Xoxo