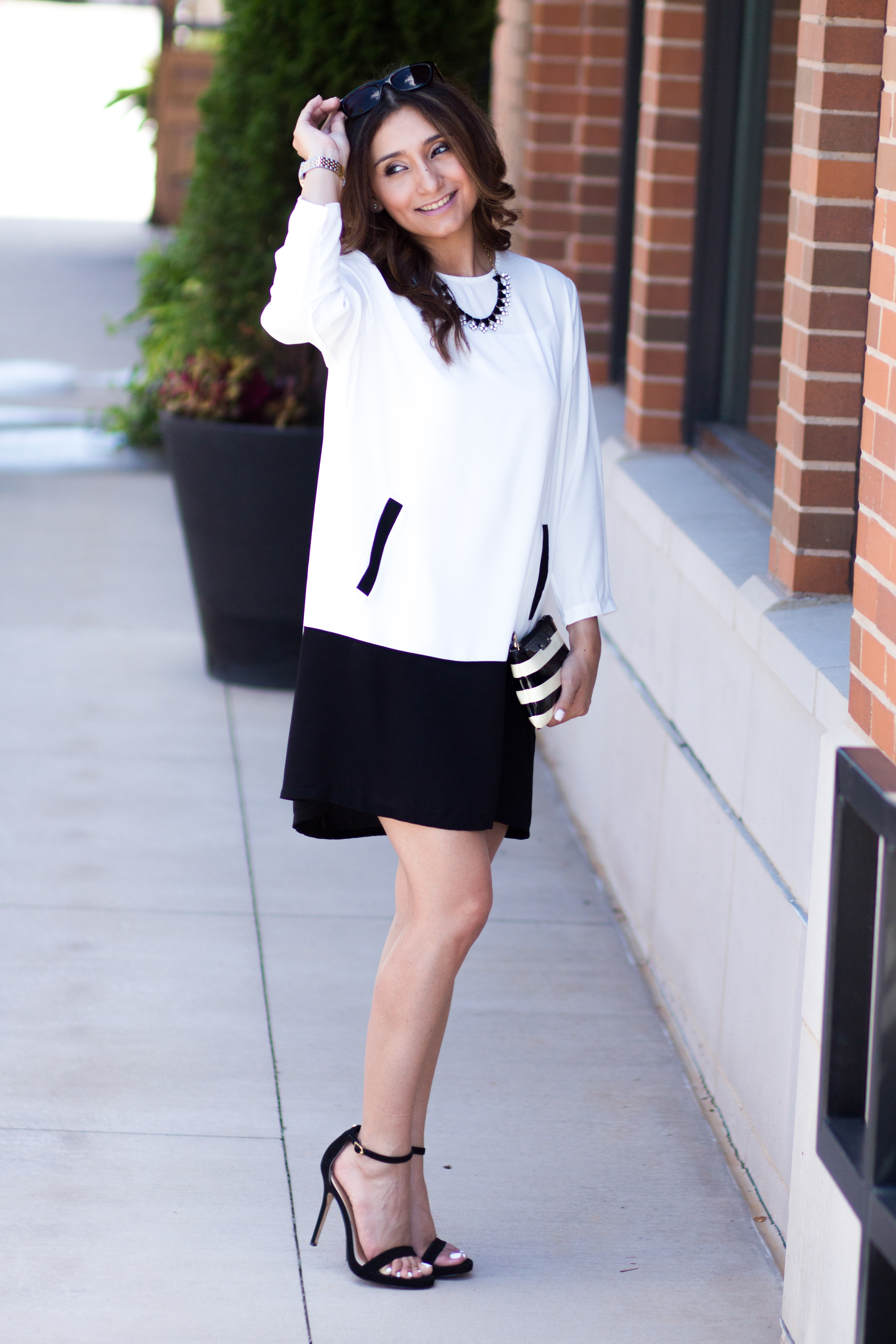 Hello, lovelies and welcome to my new home!
You guys, I'm so incredibly happy to reveal the new site for the blog! Those close to me can tell you just how much I struggle with keeping up with technology. I know that this may not make that much sense given that I've had a blog for quite some time now, but believe me when I tell you that I find most computer systems challenging to say the least. This transition was no exception…. oh my goodness, it has really been something else. I'm so thankful for customer support and for my husband David because well, without them, this page would not have made it on time. Even though this page is not fully functioning the way I really want it to, I feel like I've learned so much in the past couple of weeks. If I keep learning this fast, I figure that it can only get better from here, right? LOL – please wish me luck, I really don't want to disappoint you guys.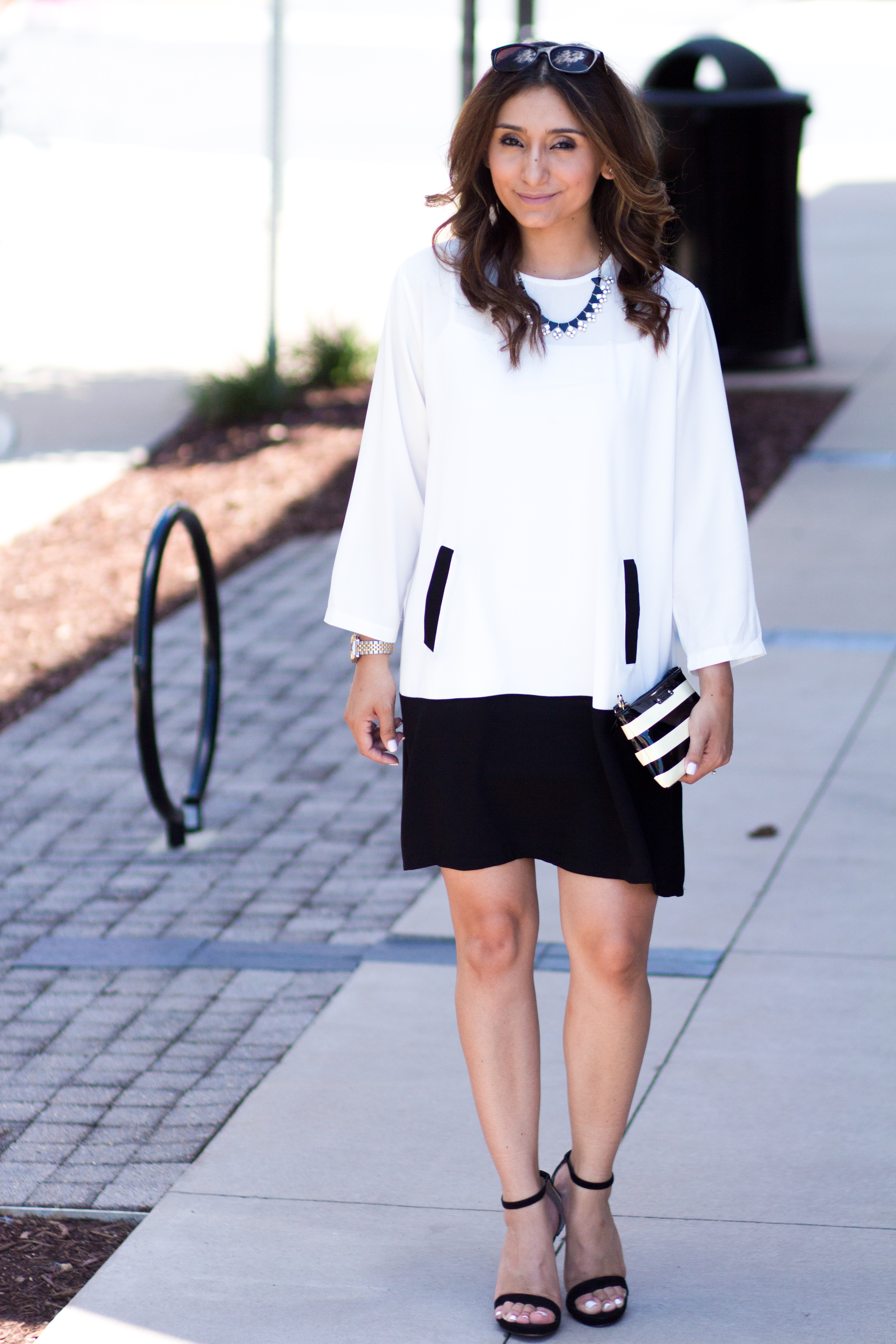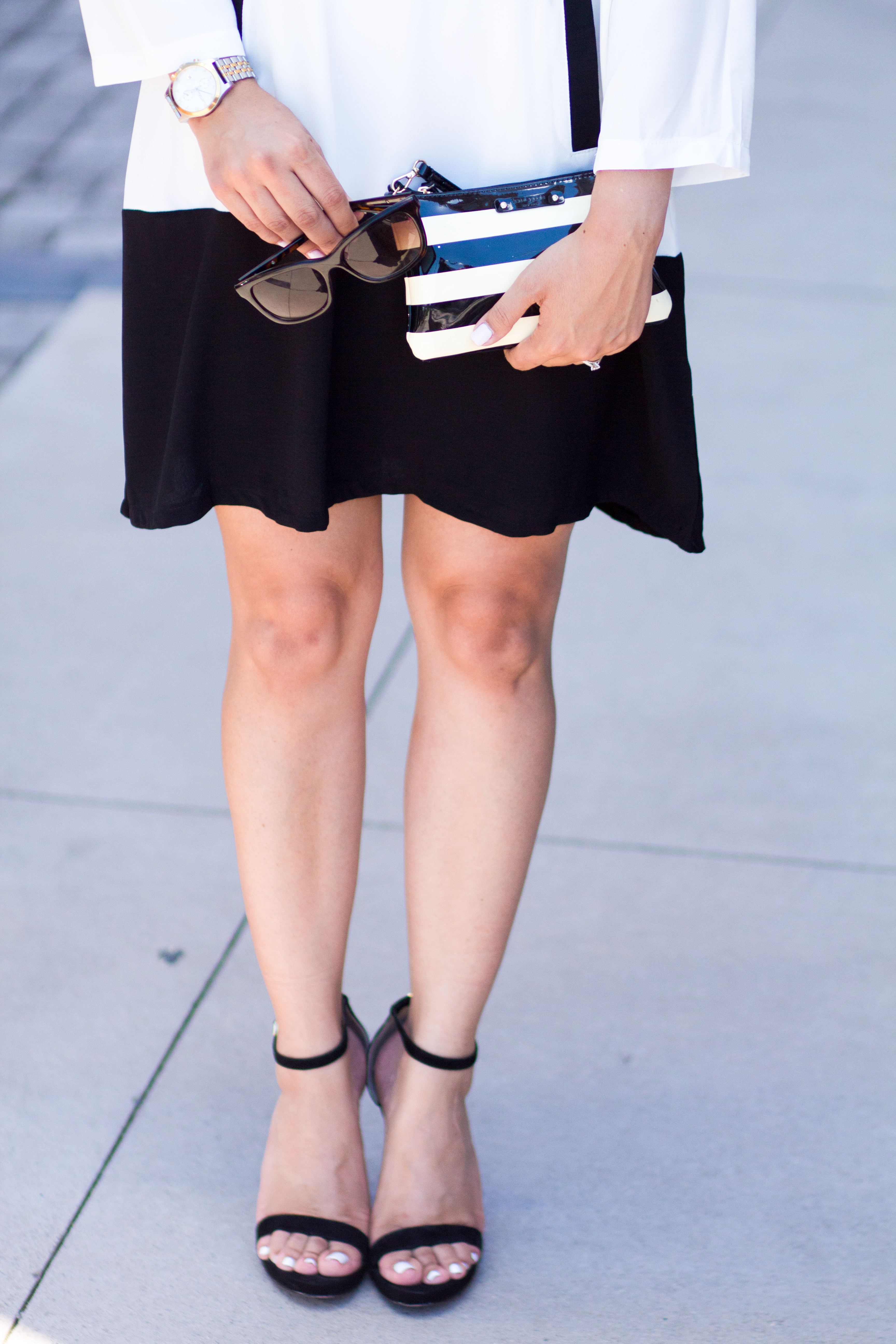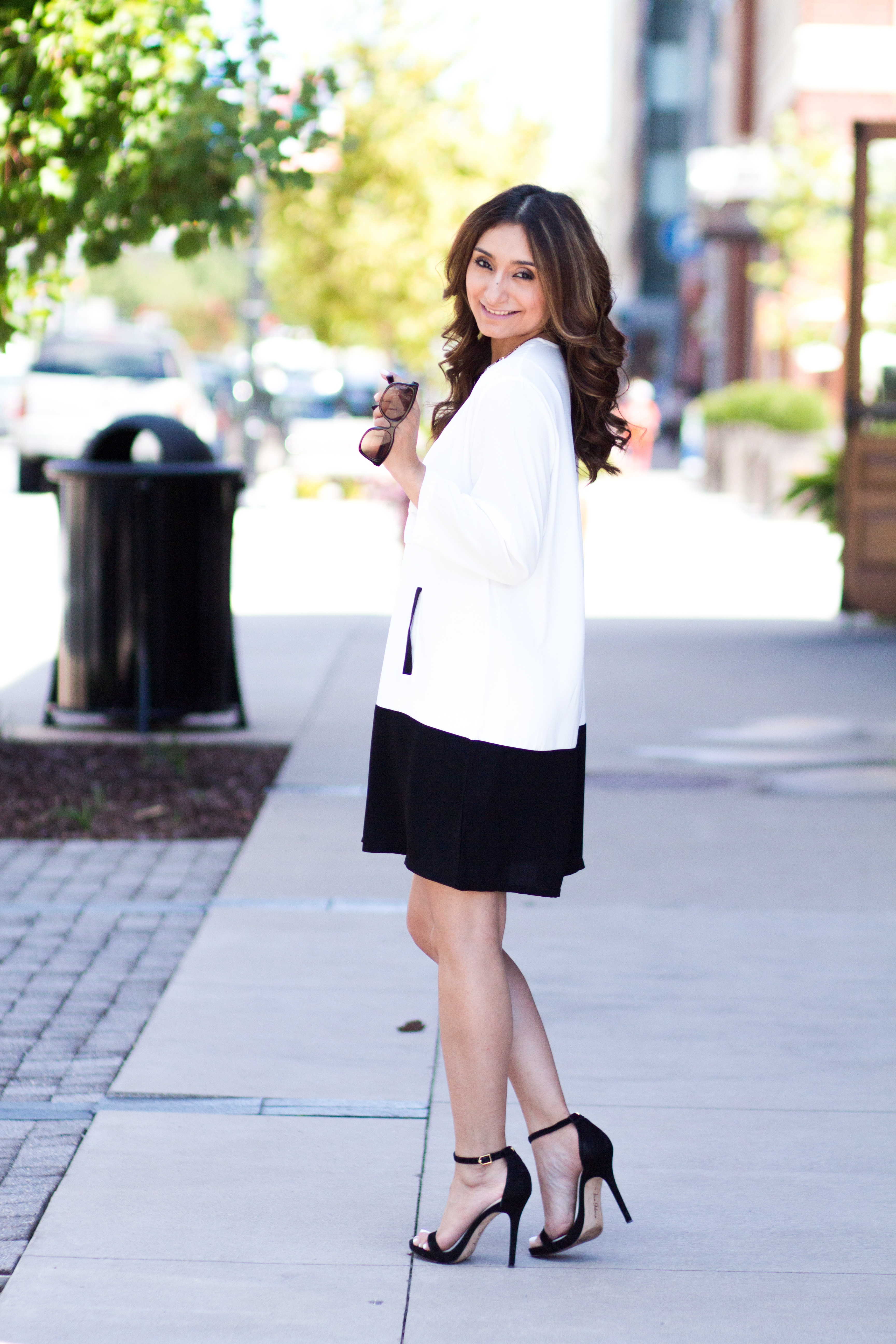 Like my blog, the rest of my life is in transition… towards great and wonderful things. On my previous blog, I mentioned that the hubs and I are in the process of buying a house and I'm happy to report to you guys that we're on the right track! We're so close to becoming homeowners! That also means that we're going to be moving real soon and well, that can get a bit hectic. One thing that I'm definitely looking forward to is buying furniture for the new place. If you follow me on Pinterest, you probably have noticed that I've become pretty much obsessed with interior design and home decor – it's all I pin about now. It is with a purpose, though. I hope to get as many ideas for my new home as possible. My intentions are to share this new found love for decor and furniture with you all in case any of you can benefit from my experience.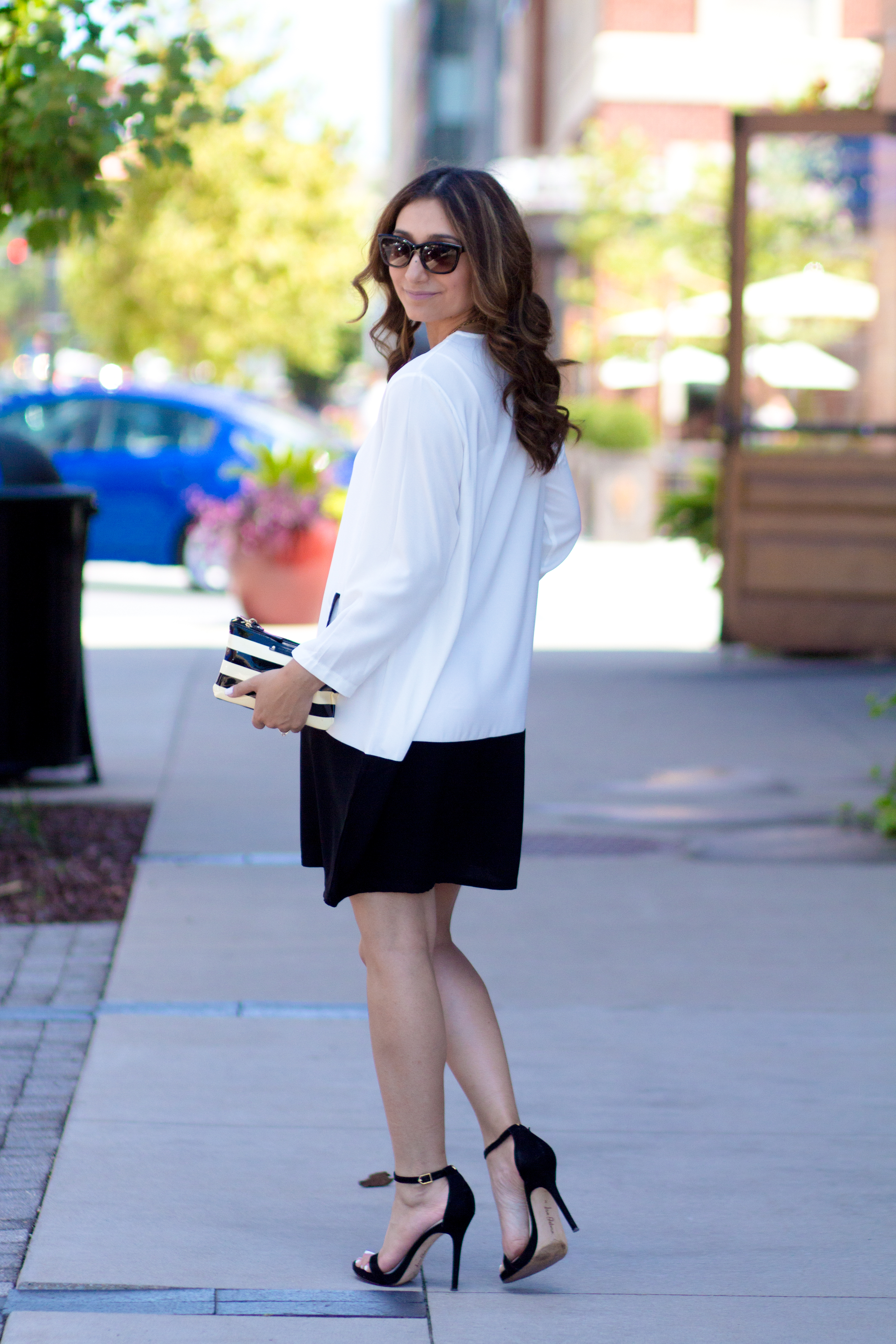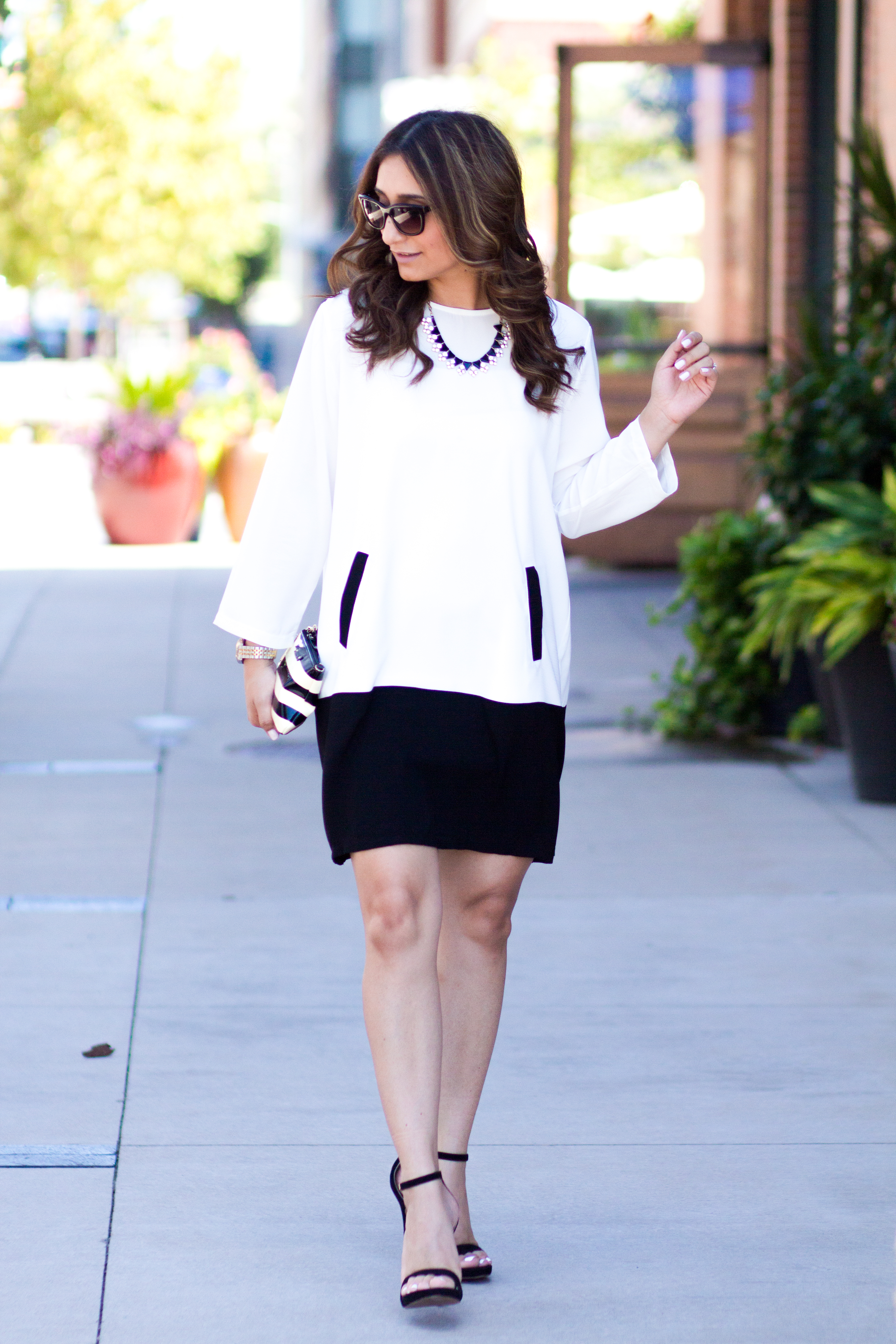 Speaking about more transitions, how about the cooler weather we've been having lately?! I had my first pumpkin spice late of the season the other day and I'm not even going to lie, it felt pretty great! I'm actually excited for fall 2016, it should be a great season! I don't know about you guys but one thing I love about fall is the fashion… it's finally time to bring out the ankle booties, light sweaters, fall hats, and neutral colors again. This fabulous dress from SheIn is perfect for this transition, don't you think? It's light enough to keep me cool while I'm outdoors yet it has sleeves to keep me warm when indoors in the office. I also love the details in the pockets… they are super functional while chic at the same time. I decided to take a minimalist approach keeping everything to just black and white which plays with the transitioning theme pretty well in my opinion.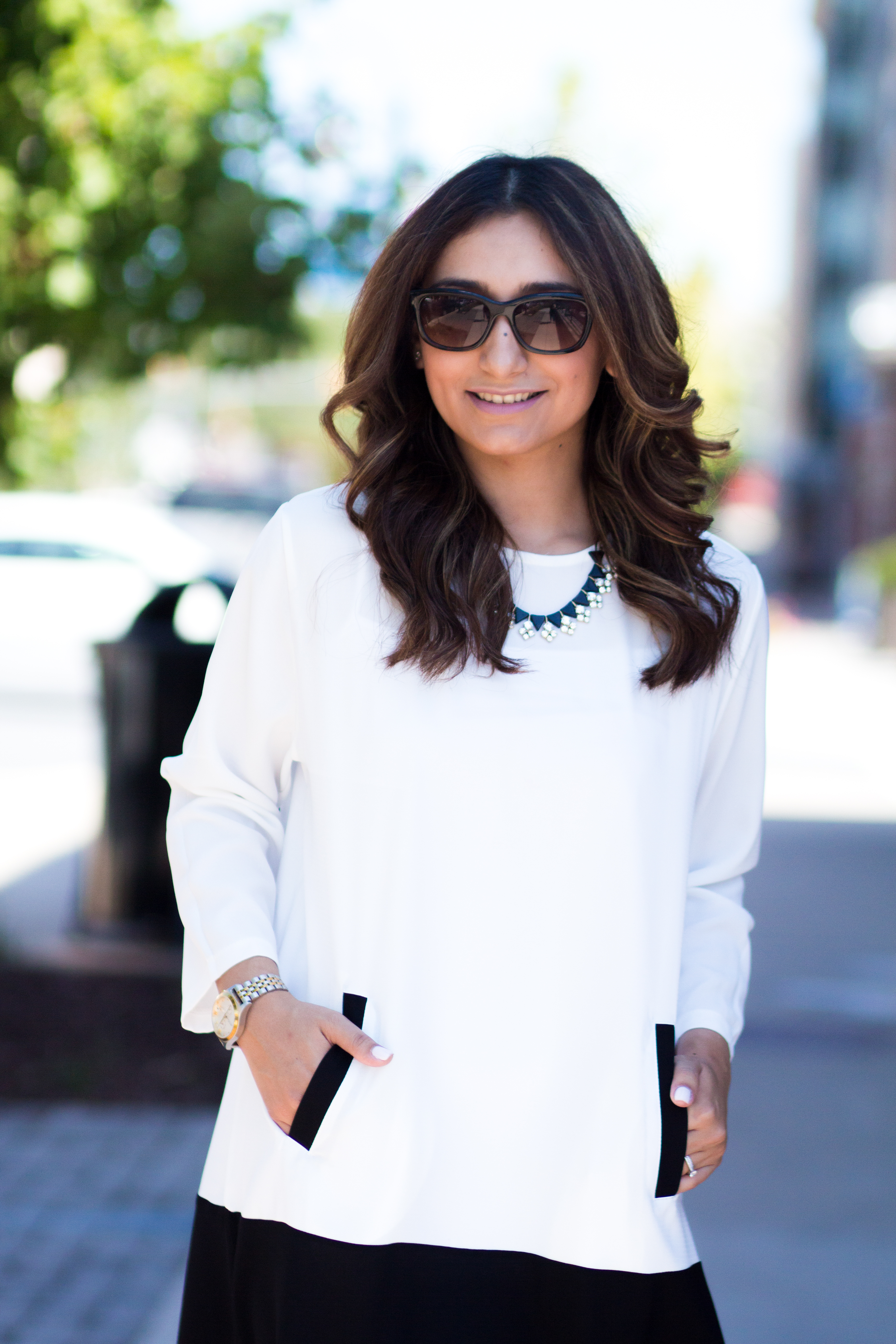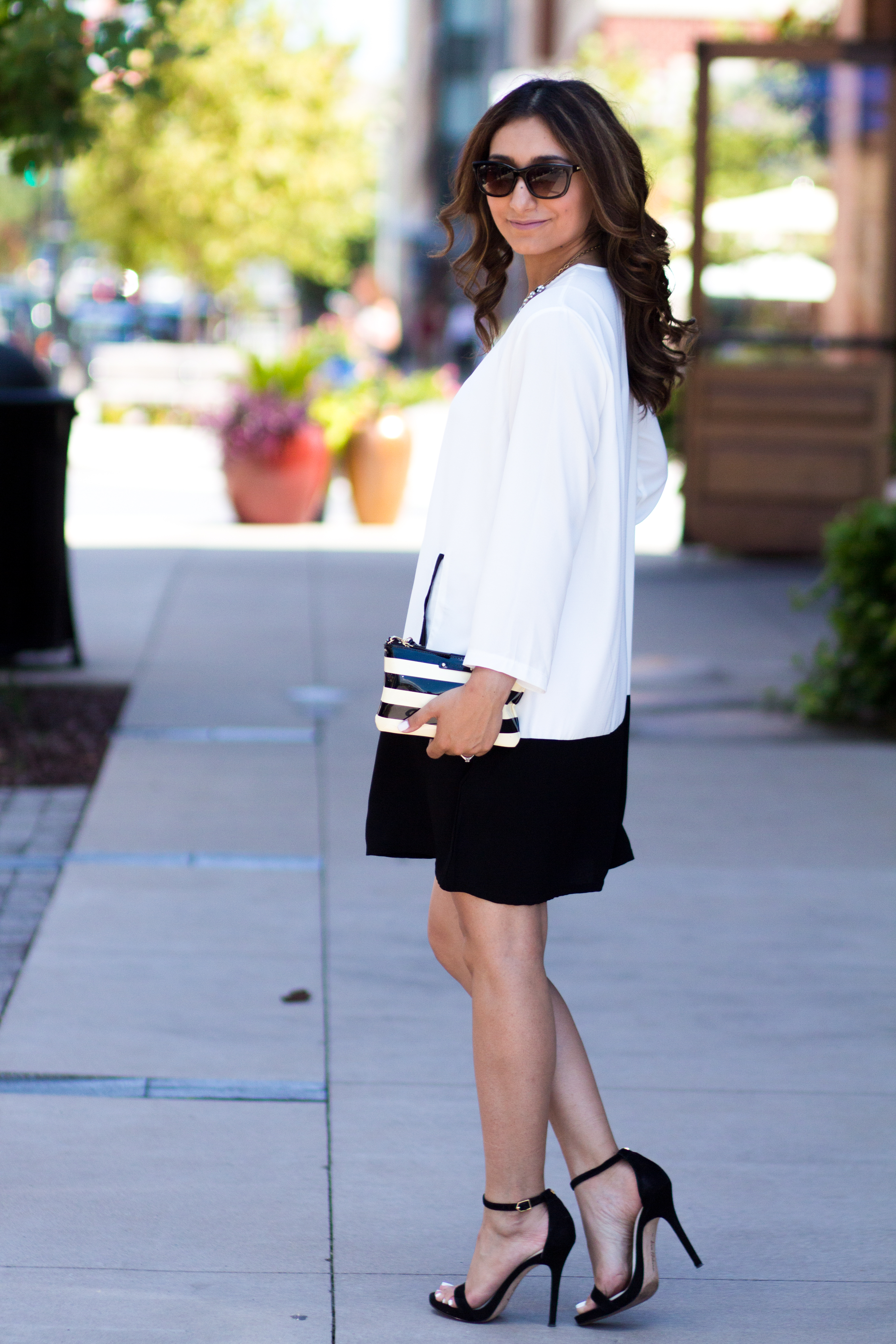 Dress C/O || Shoes || Kate Spade Wristlet || Necklace || Sunglasses
I hope you guys like the new site and post! Please feel free to leave any recommendations on what you guys would like to see/read from this little blog. I hope you all have a wonderful rest of the week. See you guys with a new outfit soon.
XOXO
Flor