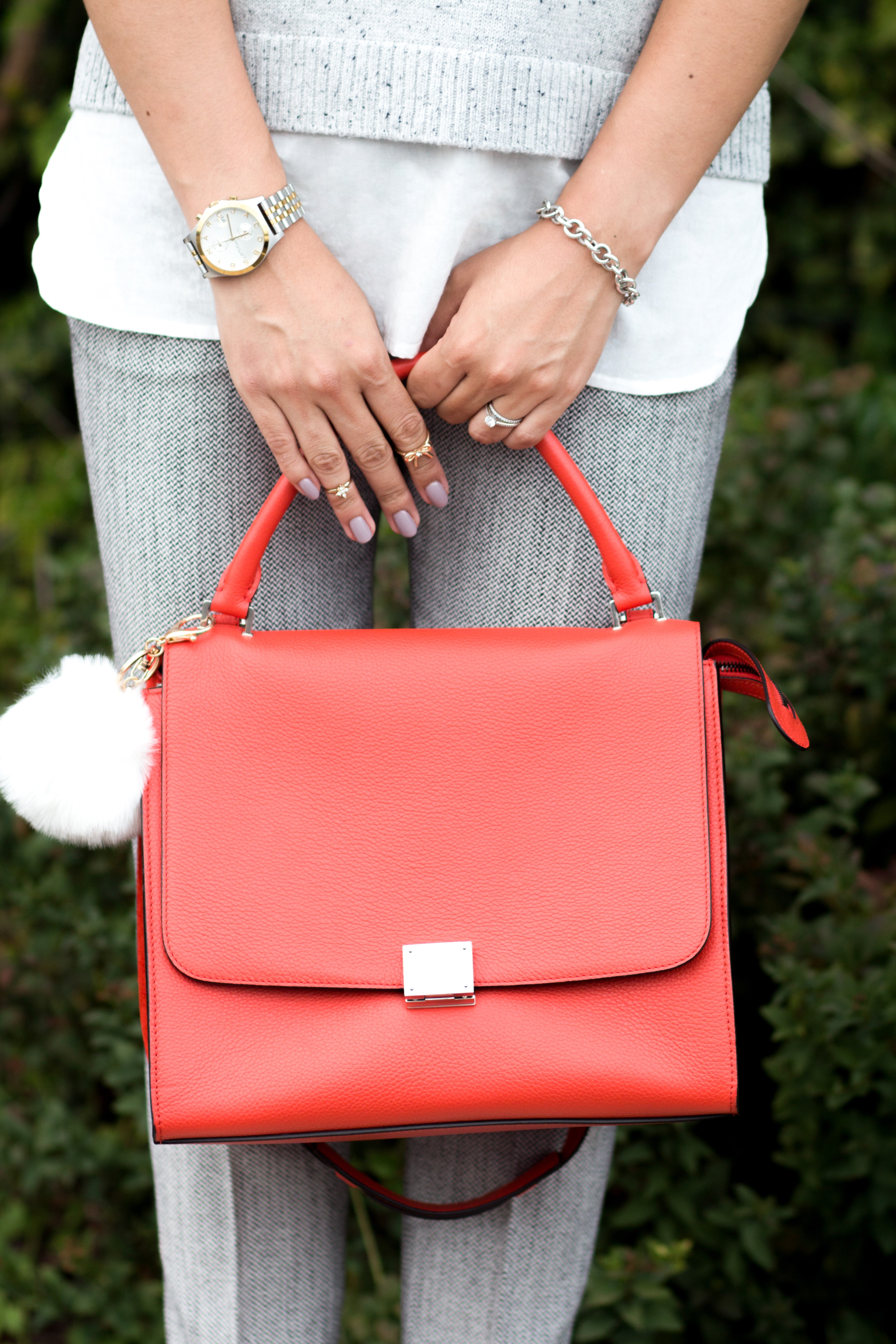 Happy almost-Friday, lovely friends!
You guys, I can't believe how fast the temperatures are dropping here in Maryland. My daily outfits have been changing drastically since last week. I keep finding myself wearing long sleeves, layers, and light jackets more often now. Soon enough, I'll probably have to put my sandals away… it's sad you guys. Summer weather is officially gone. Ready or not, the time to bring out the fall wardrobe is finally here!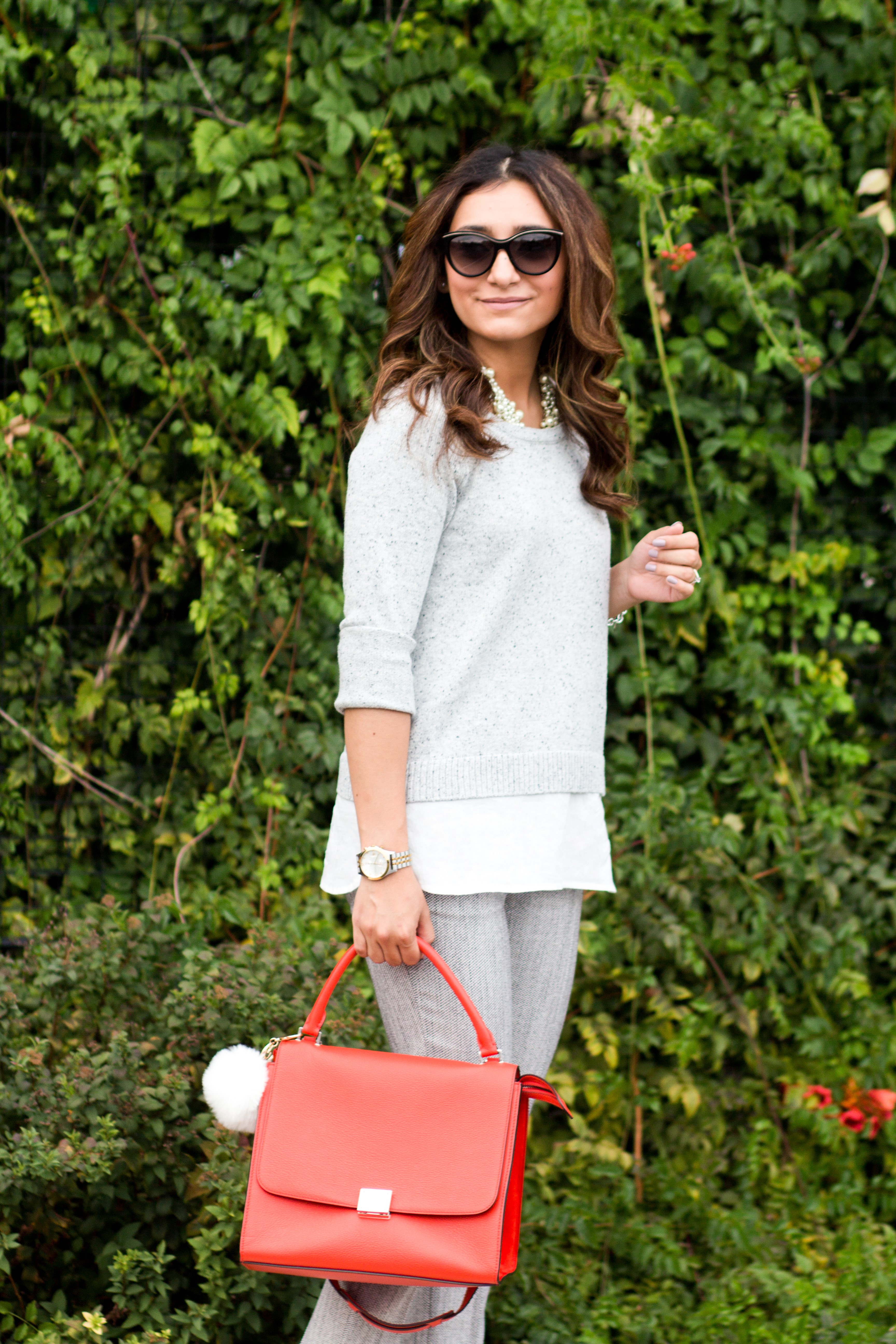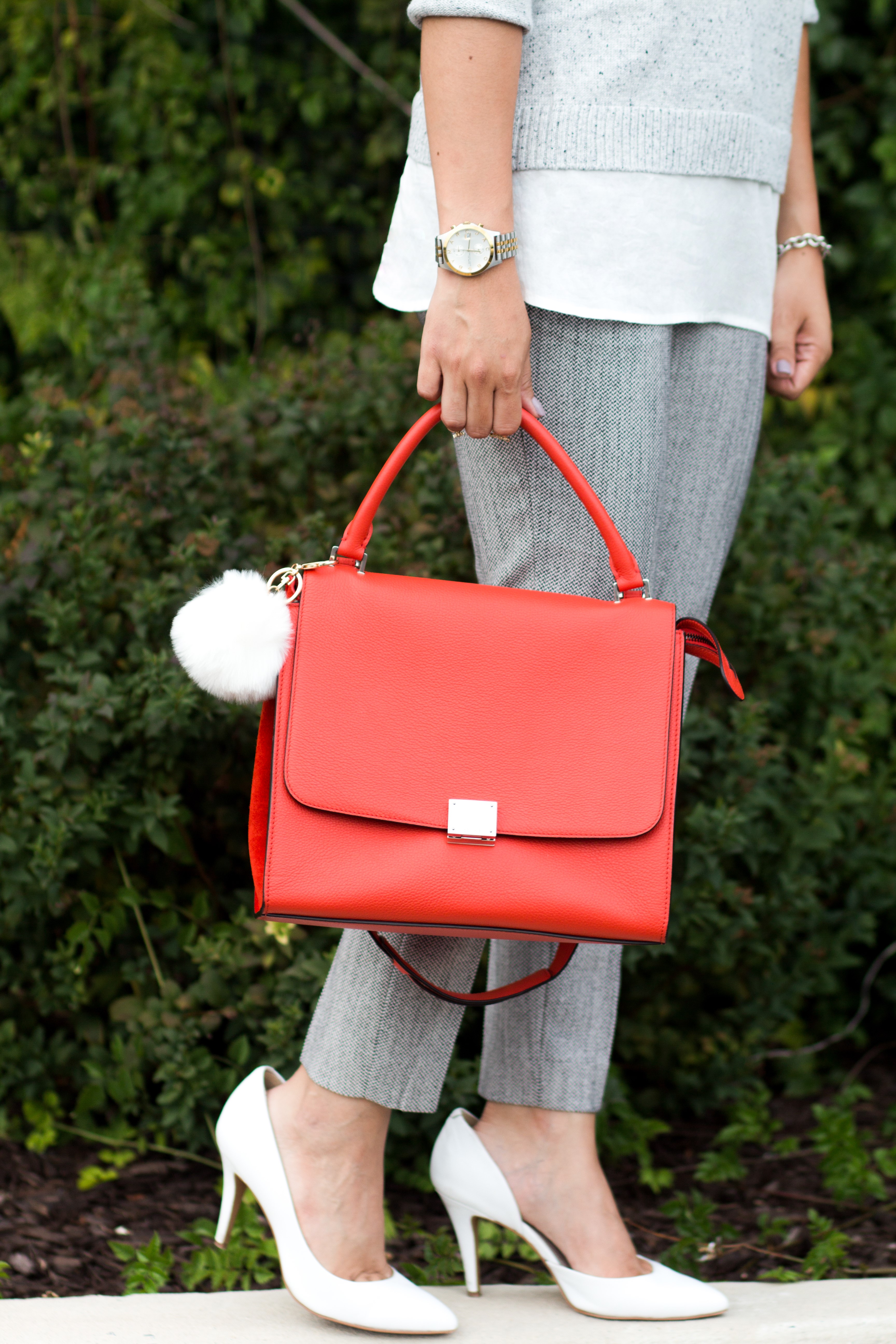 A great way to adjust your wardrobe to Fall 2016 is by adding seasonal accessories such as hats, scarves, pumps, booties, boots, and neutral colors. To better explain myself, I will be putting together some of my favorite fall outfits and I'll share them with you guys here in the blog soon.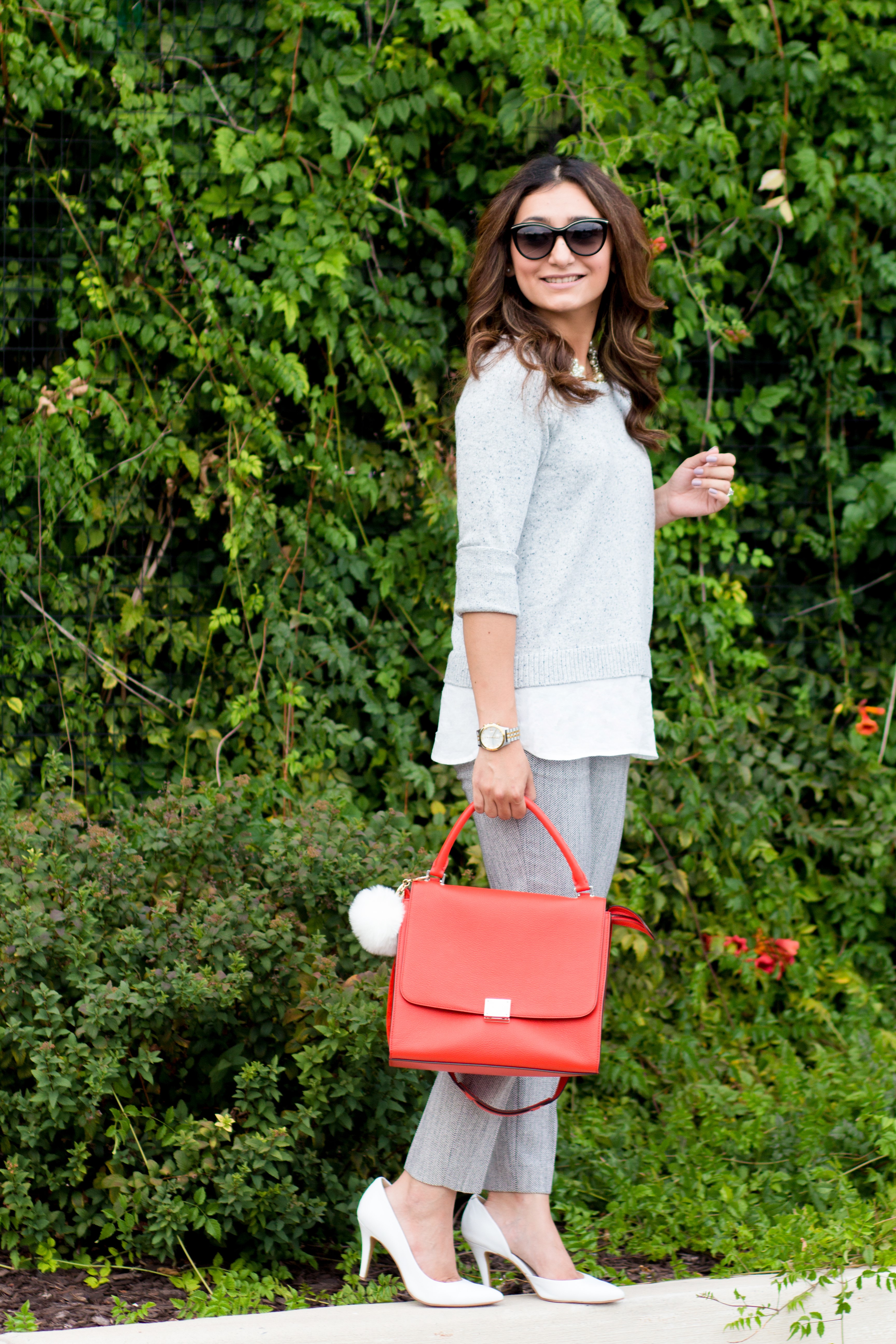 Today's outfit is actually one of my favorite fall uniforms for the workplace. My recipe is simple: comfortable dress pants + light sweaters + statement necklace + cool pumps = happy, happy Flor. When putting this uniform together, one of the things I absolutely love to do is to make it a monochromatic look. It's actually very easy to put together: just stick to one or two colors at most. I love outfits like this one so much because it makes you look effortlessly chic and extra polished – two things that can be hard to achieve in the work environment, in my opinion.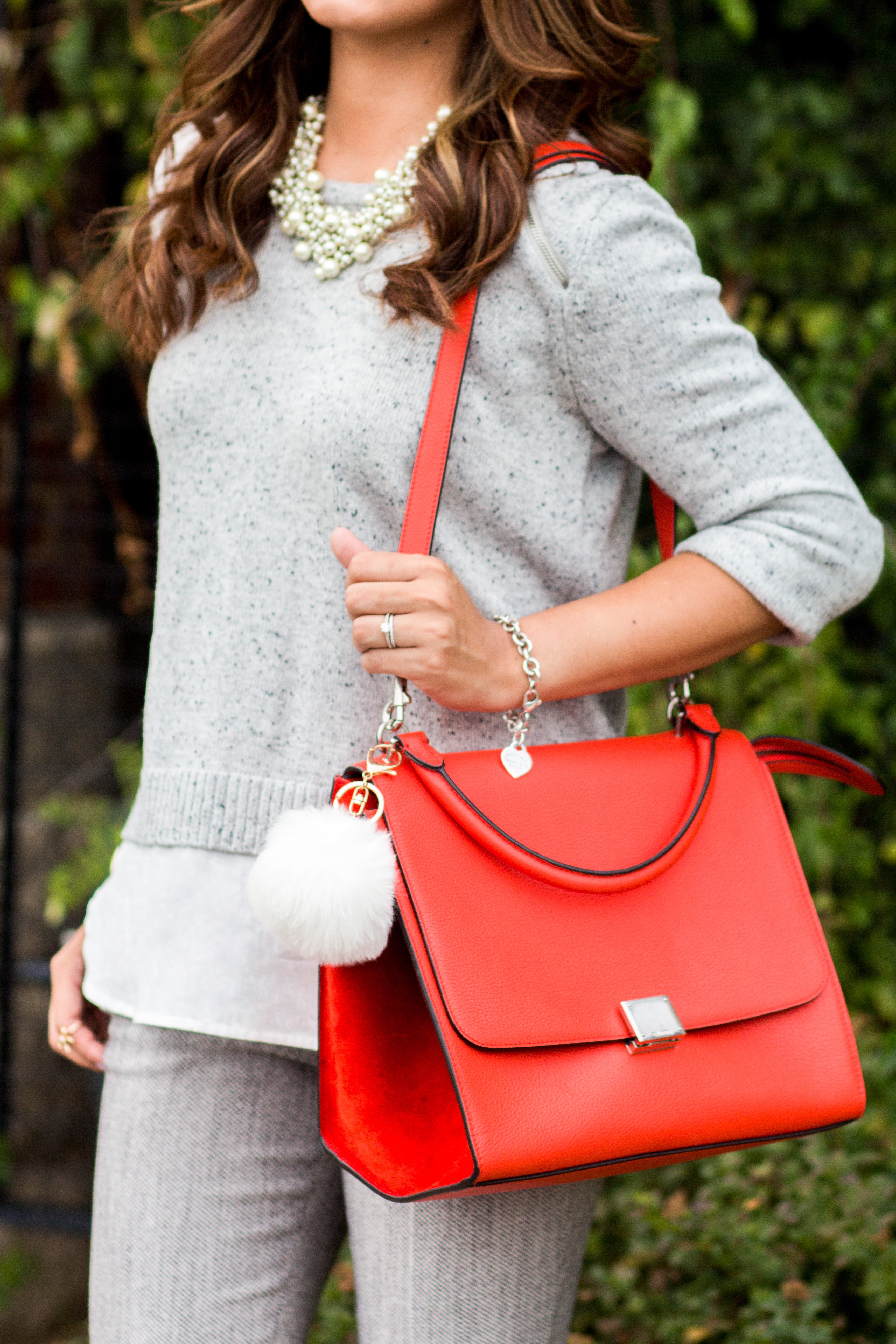 No good outfit is complete without a great bag, though. Today, thanks to Trendlee I don't have just any bag… I have THE most fabulous bag, ever. I mean really, talk about one of a kind.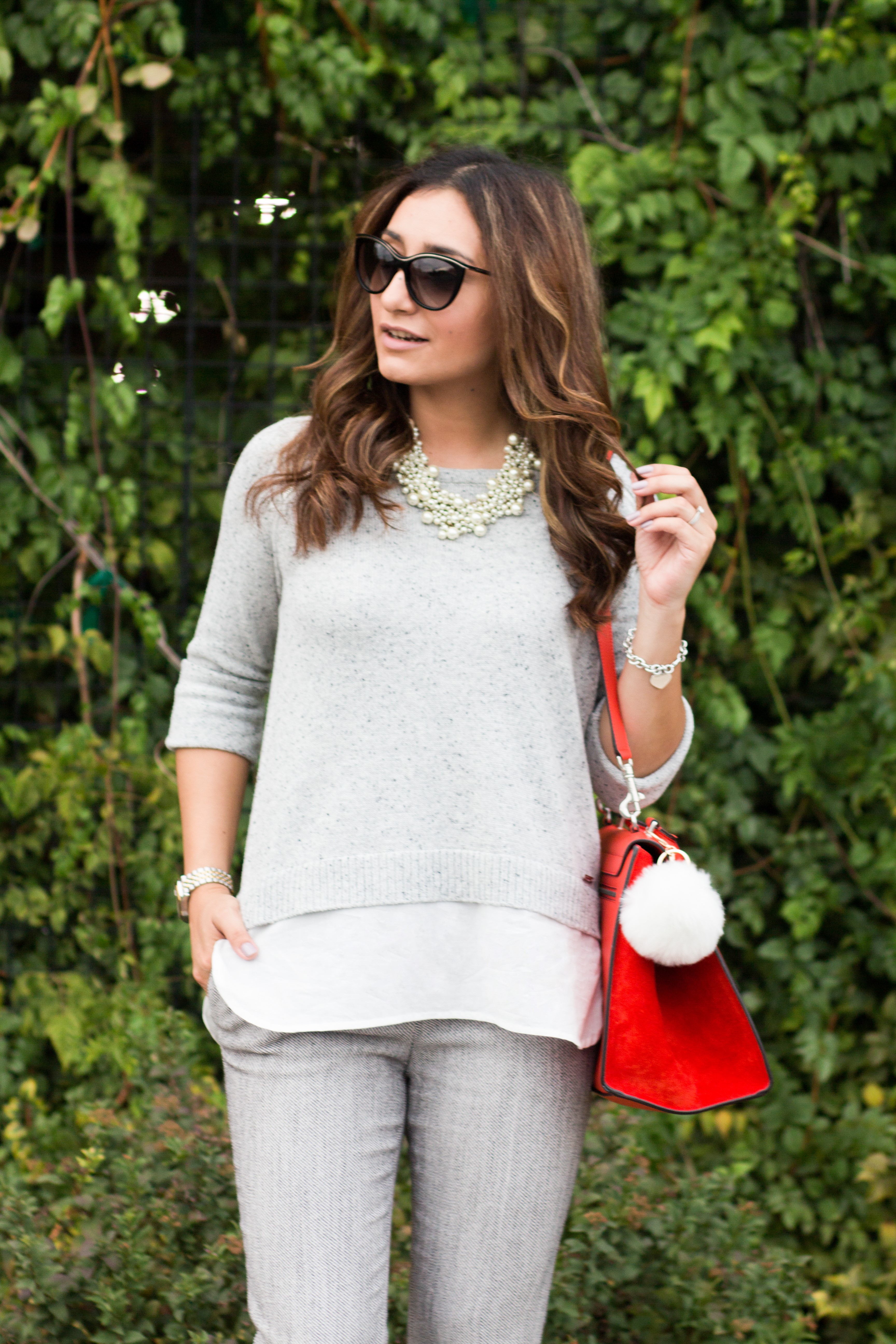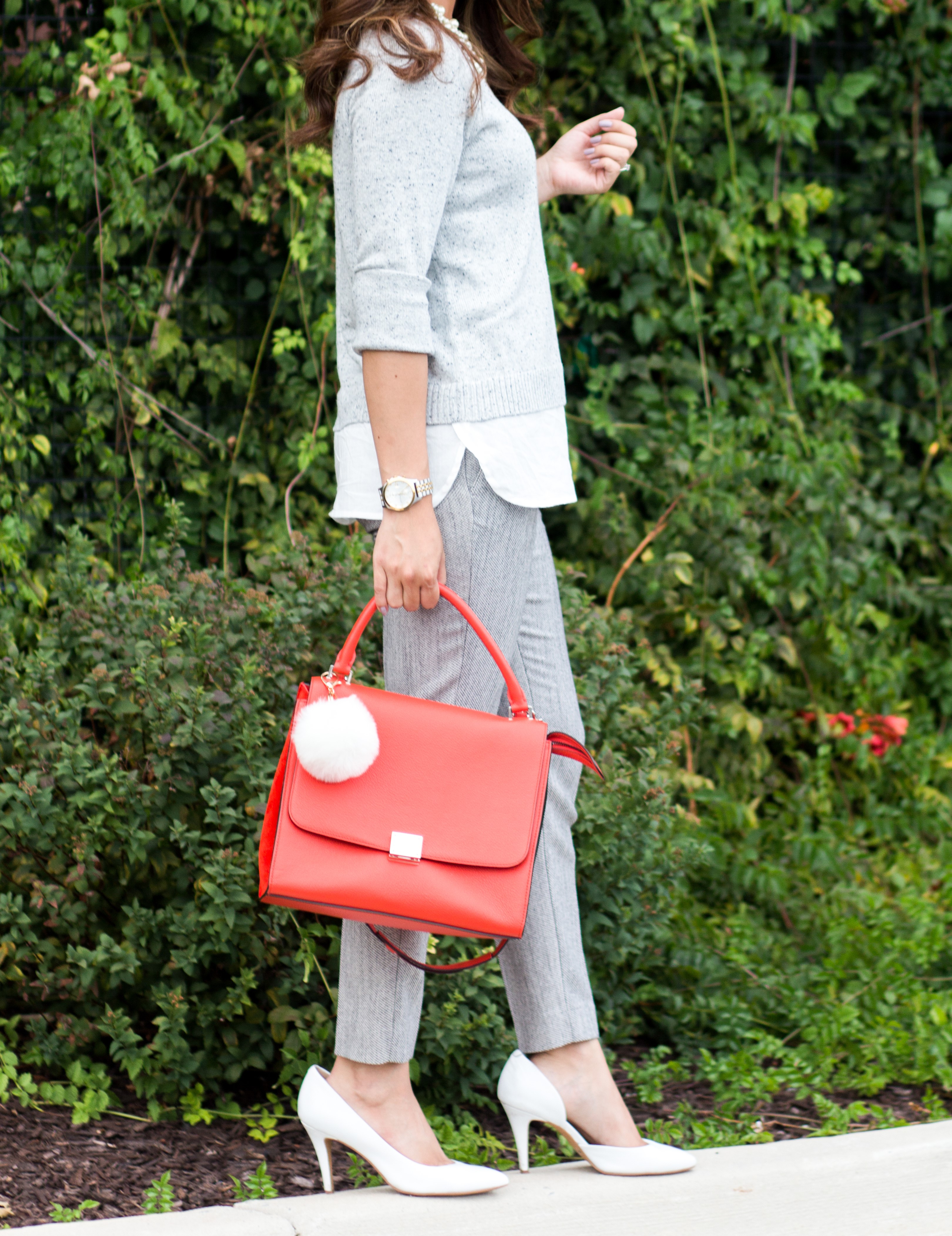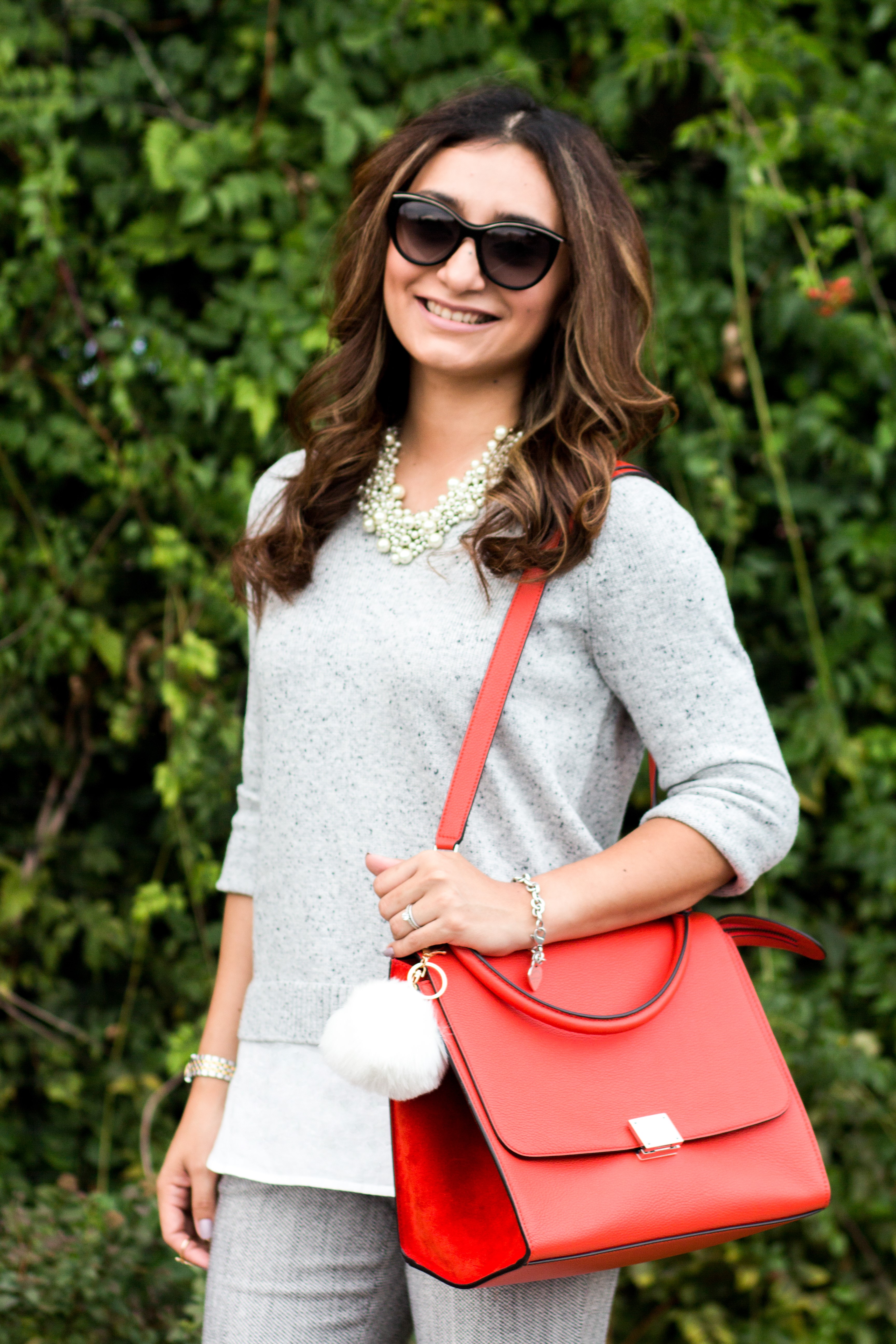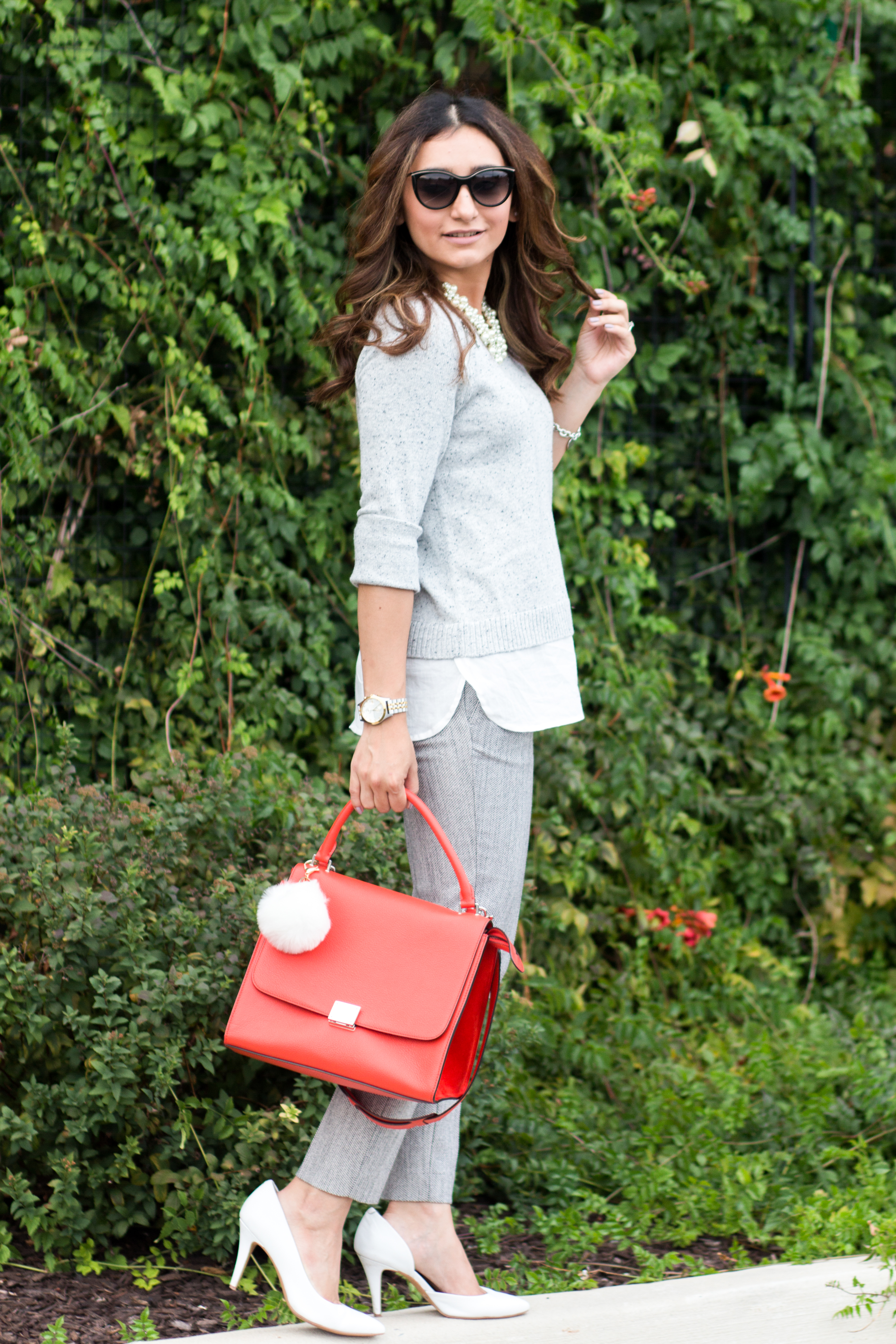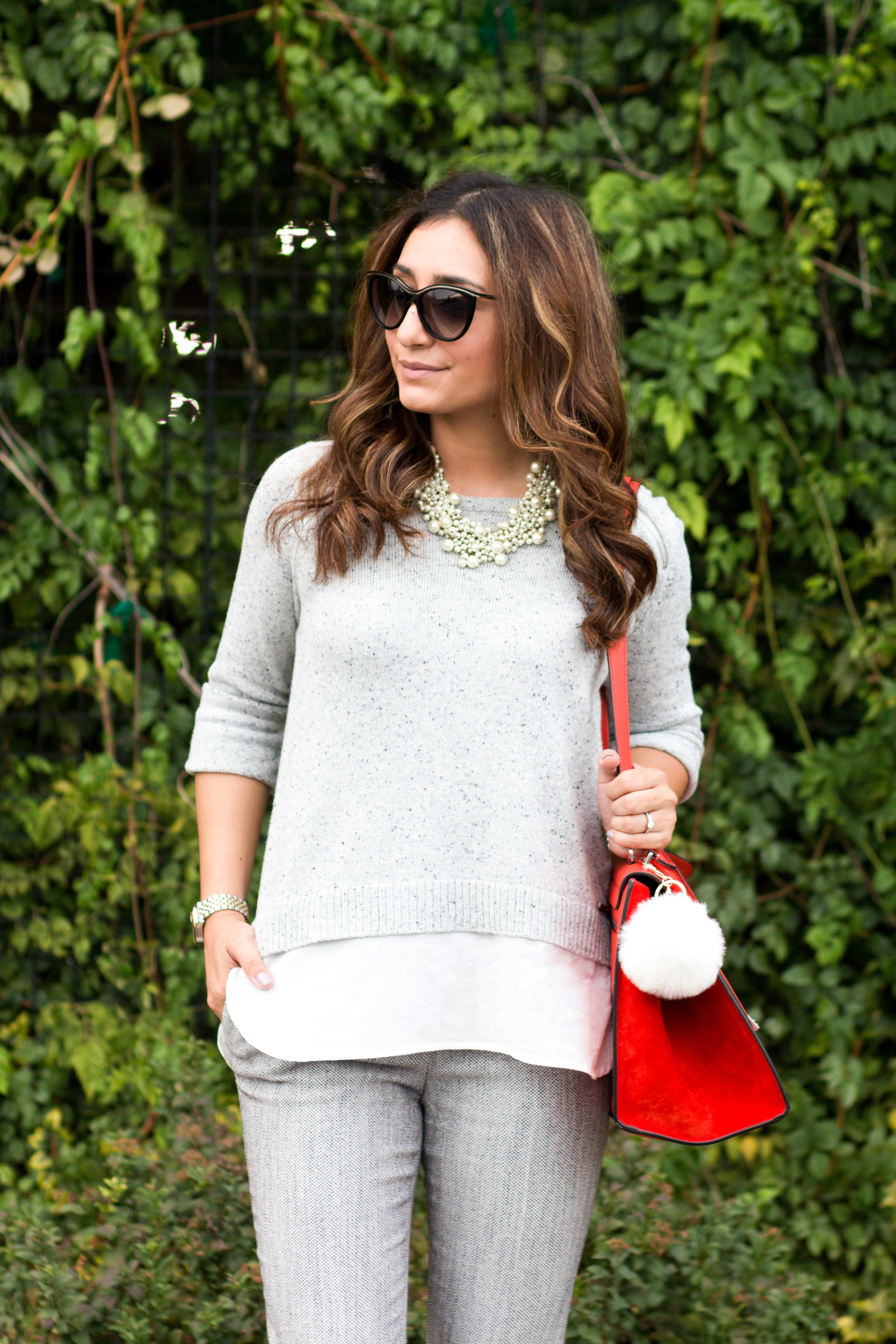 Top || Pants || Bag C/O || Watch || Shoes (Similar) || Necklace (Similar) || Glasses (Similar)
Speaking of one of a kind, Trendlee is one of those best kept secrets for pre-loved luxury bags. Among many, one of the reasons I love this place is because of their unique and wide selection. From Chanel to Hermes, Trendlee offers up to 80% off retail price and well, who doesn't love the look for less? Their bags all come with a certificate of authenticity or your money back guaranteed – yes, they are that confident about their bags. Another noteworthy aspect about Trendlee is their financing alternative – you can break your payments down to 3, 6, or 12 months. How awesome is that?!! If any of you are interested on investing in a designer bag, I highly encourage you to check out Trendlee. They're kind enough to offer 5% off on your next purchase with the code PINKPENS -this code will be good for a whole month, by the way!
I hope you guys enjoyed this post! Please feel free to leave any questions or comments in the section below. I hope you all have a wonderful rest of the week. See you guys with a new outfit soon.
XOXO
Flor