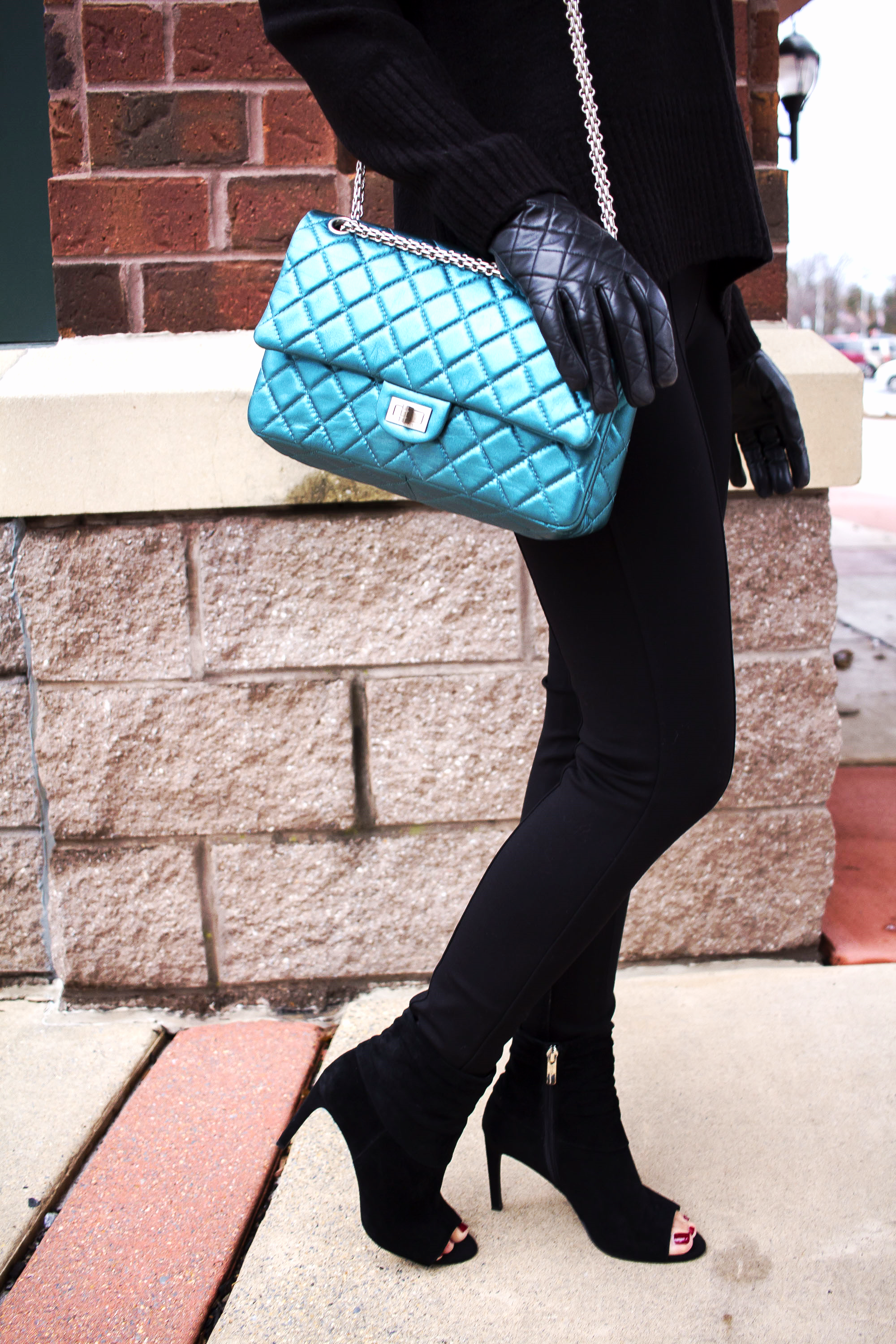 Happy first week of 2017, lovely friends!
I hope you all had a wonderful start of the year! Mine has started busy but awesome at the same time. Our house projects are coming along slowly but steadily. We still don't have internet yet… but we've managed to keep ourselves entertained and up to date with current events. I've been "borrowing" Wi-Fi from close ones to bring you guys the past few blog posts so while challenging, I'm grateful for the help and support I've received during these minor setbacks. I'll never lose hope, though as it can only get better, right?!
David and I are starting this first week of the year with a trip again. Last year we went to my home country, El Salvador. We went from cold and snowy 30-40 degree weather to a glorious 85-90 in sunny San Salvador. This year however, we're doing the exact opposite… we're headed to the North Pole if you ask me! Haha. Okay I may be exaggerating, but the day we fly in to Minnesota, the weather forecasts a high of 2 and a low of -10 degrees… Yeah. I got my snow boots and thick sweaters ready to go! Both David and I are very excited about this trip as we are going to celebrate his cousin's wedding. As always, feel free to follow along on Instagram and Snapchat for updates. ☺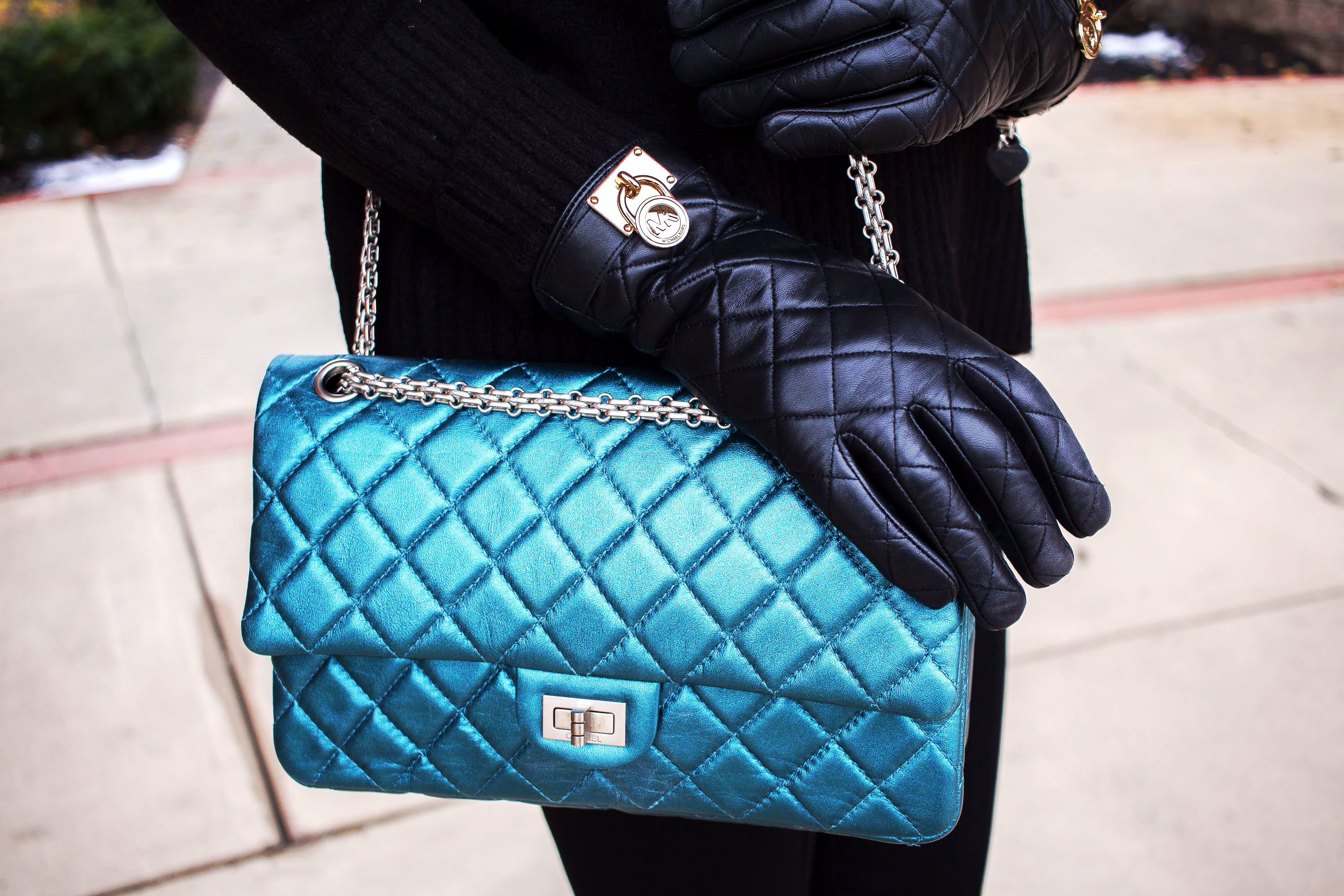 I don't know about you guys, but I for one tend to use a lot of black clothing for the winter. Whether that'll be a skirt or a dress, I love wearing black. It's a classic and elegant color. You can't ever go wrong with black, right?!
Now, wearing too much black at once can be a bit boring and or look repetitive for some. A good way to fix that is by incorporating interesting and colorful accessories! Keep your all-black-everything outfits looking fabulous by simply adding a pop of color. It will change your world, trust me!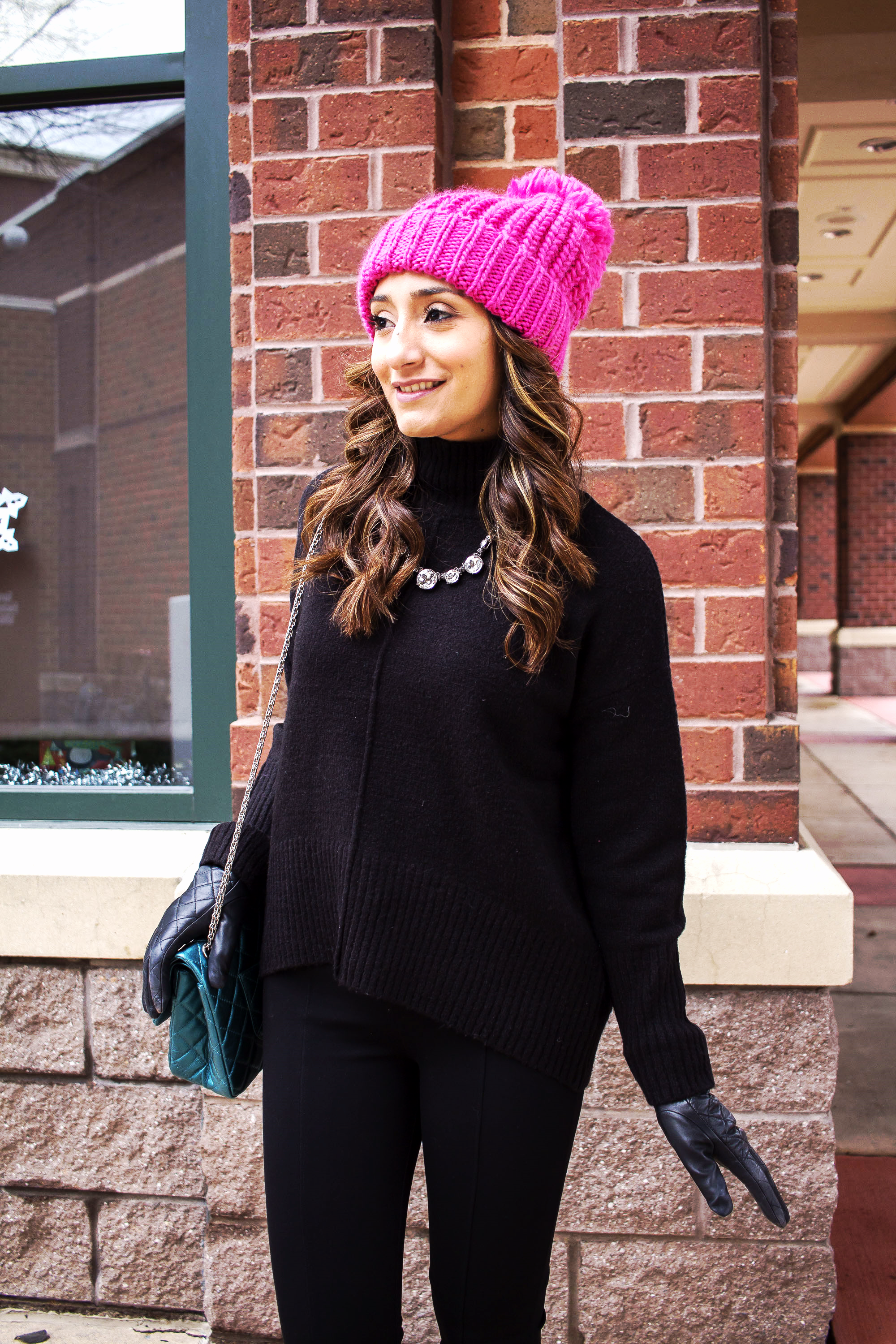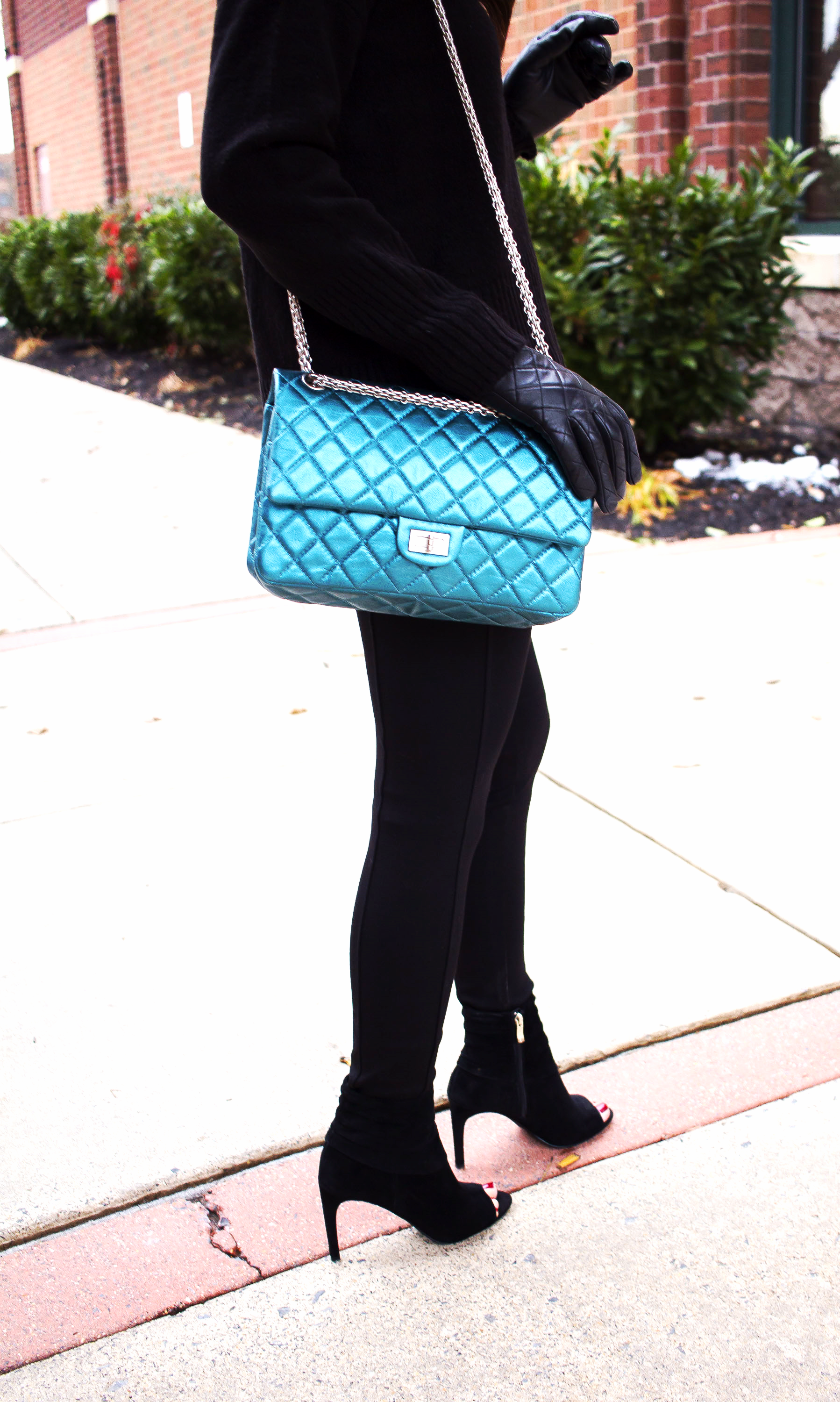 This outfit has been on serious repeat as of lately. You see, my wardrobe is still mostly unpacked…. (it's long story and I'll be happy to share later) so for the past month I've found myself wearing a lot of all-black and/or mostly black outfits. What I've done is I use different colored hats and bags to keep my outfits looking fresh. Most of the time I end up receiving compliments too so feel free to give this formula a try!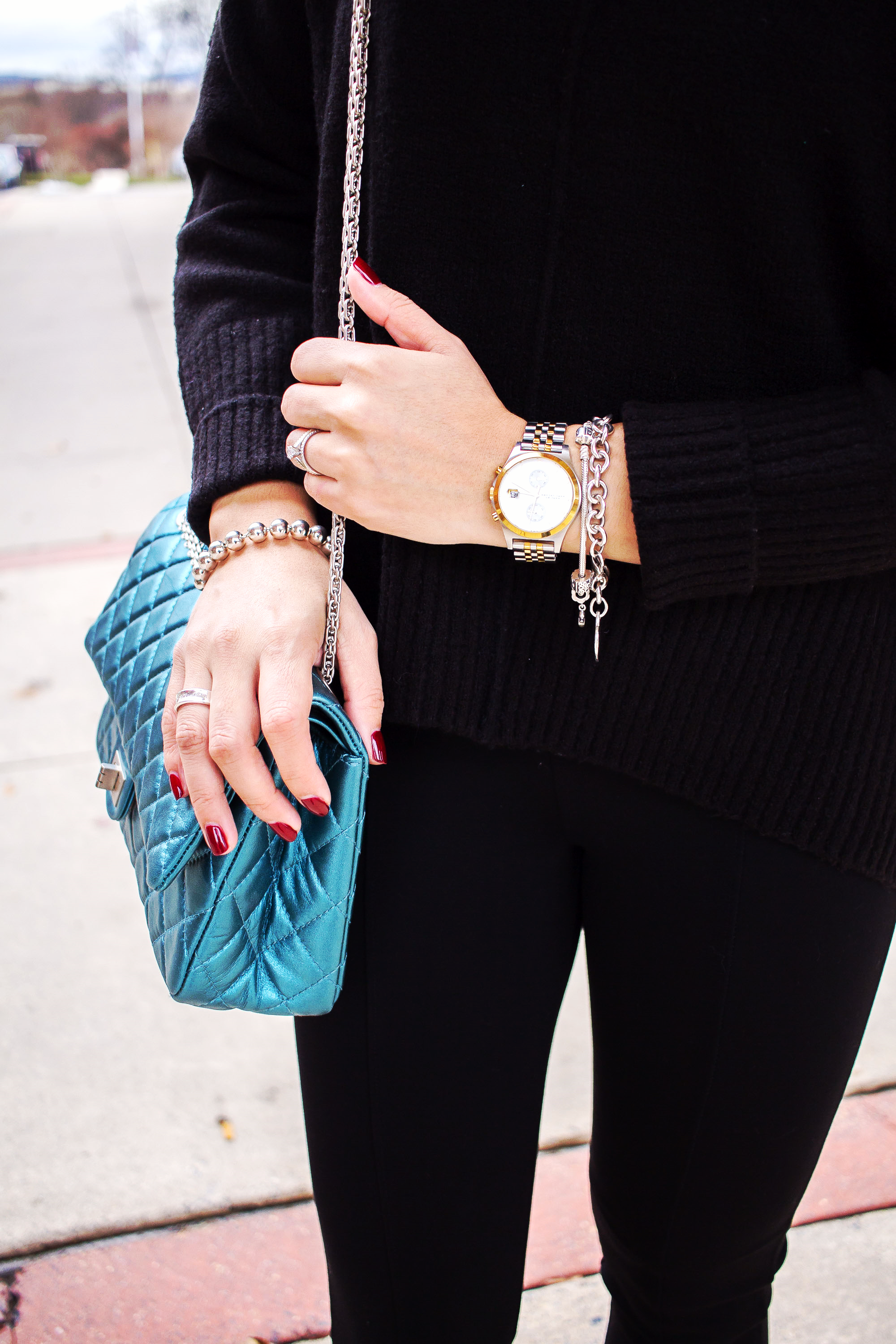 When choosing a pop of color, the brighter it is the better. Jewel tones are classics for winter which is why this beautiful Chanel handbag from Trendlee got my heart and attention from the very beginning! How fabulous is it?! I was smitten by this gorgeous Givenchy Antigona too! I love the bright red the most. It's simply perfect! I can see this very same outfit look so cool against the pop of red. I would keep the beanie hat to black or gray, though. Can you picture how awesome this look would look? Seriously, Trendlee never disappoints with their designer bags collection, would you agree with me?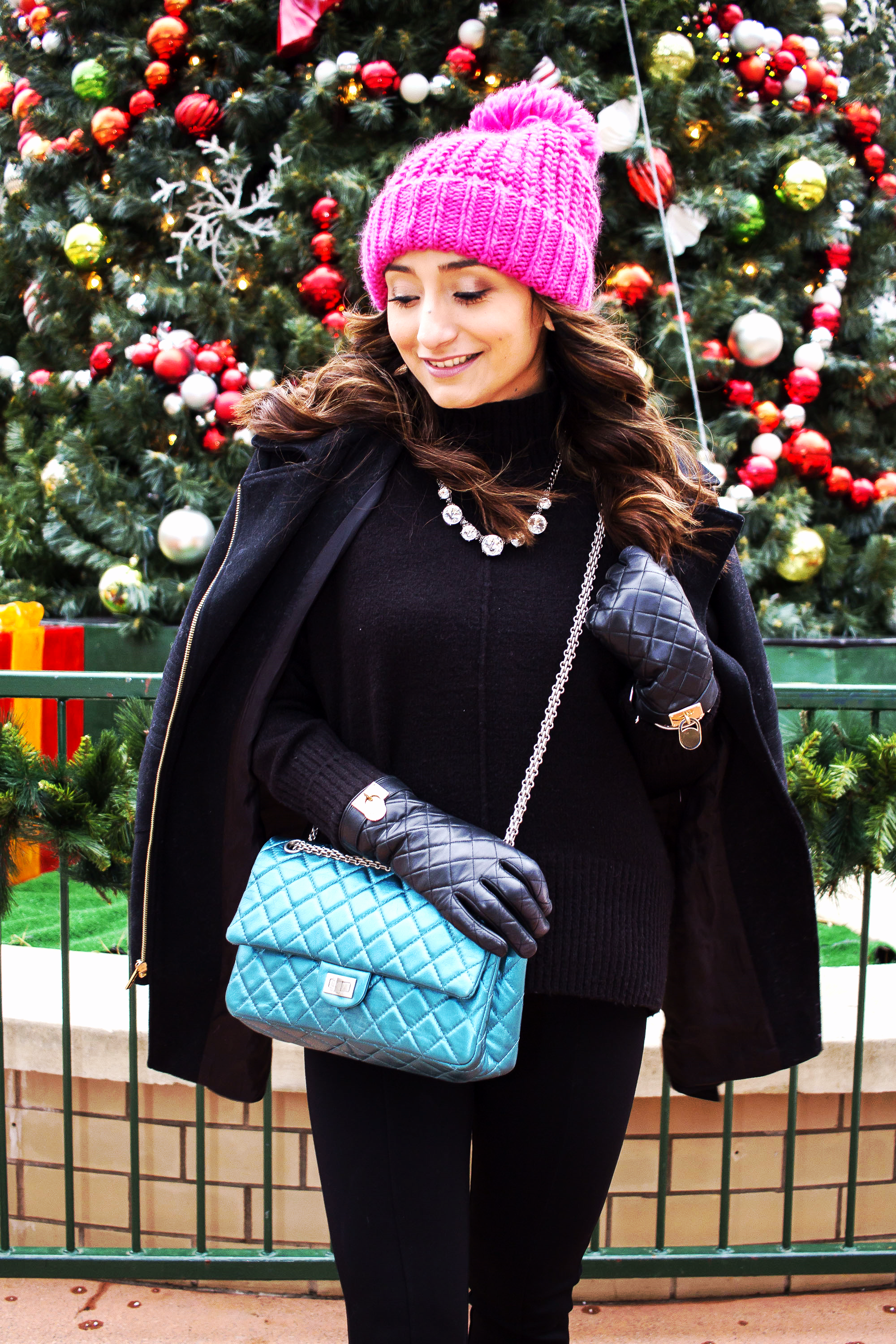 To take an all-black-everything outfit to the next level, consider doing some color blocking. When accessorizing this pretty Chanel I had a few color beanies to choose from, but I ended up wearing this bright and happy fuchsia one because it made both colors come alive even more.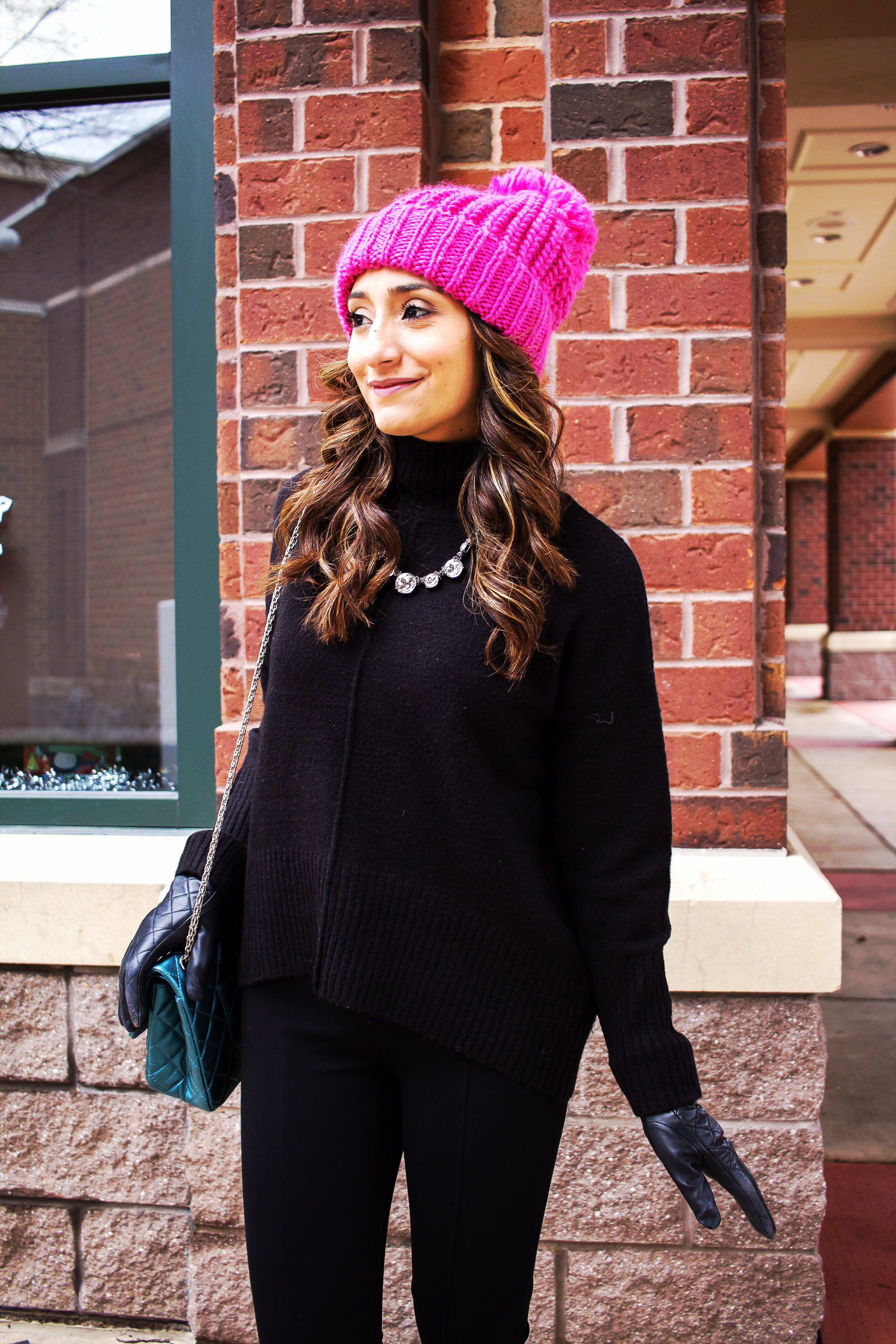 Sweater via Marshals (Similar) || Leggings via Marshals || Chanel Bag C/O || Gloves via Burlington Coat Factory || Beanie via Ross Dress for Less (Similar) || Shoes
Photography by Jennifer Posada
I hope you guys find these style tips helpful. I'll be sharing a new look very soon! Happy Tuesday, loves!
Xo
Flor