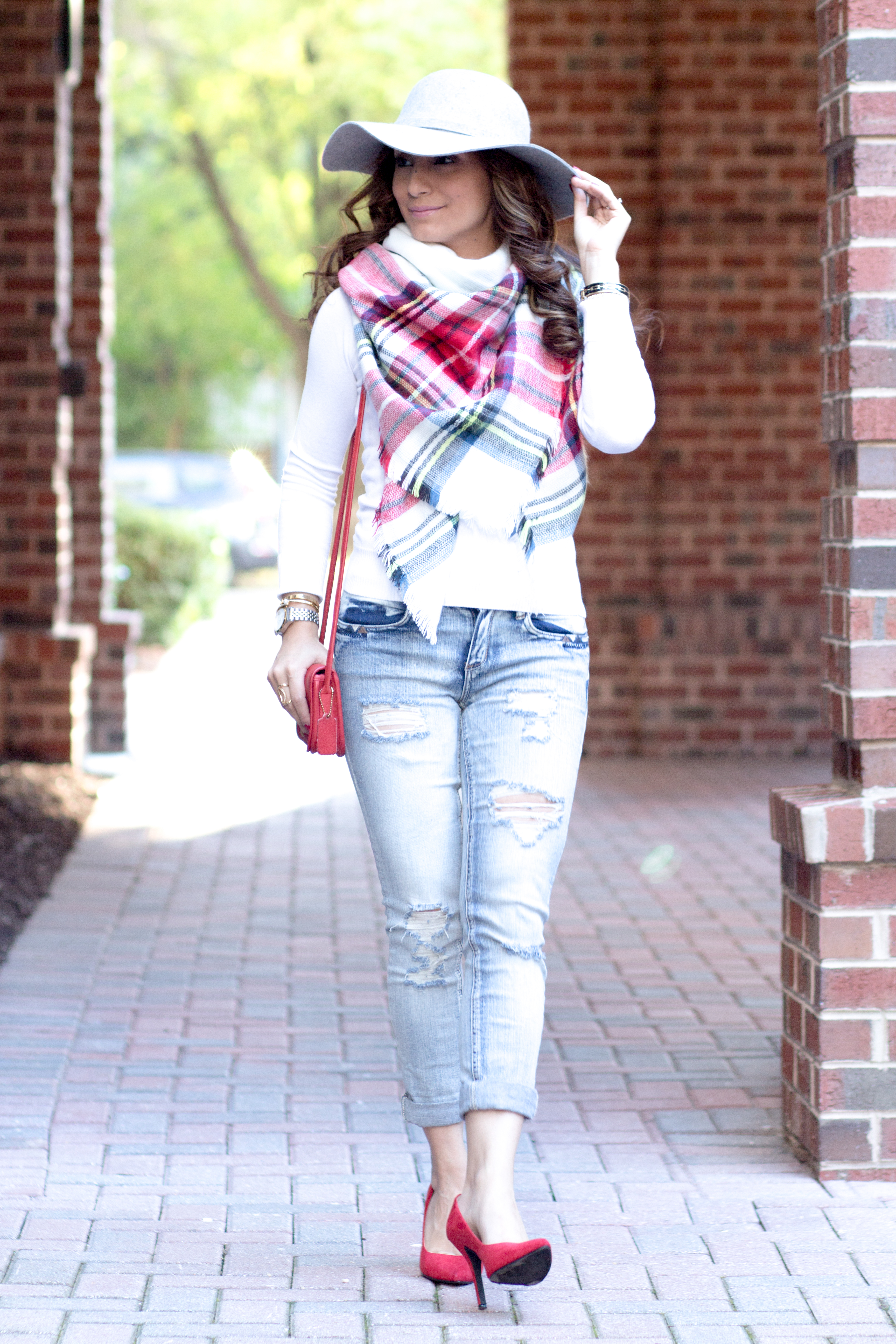 Happy Sunday, lovely friends!
I'm sure that I'm not alone when I say that Sundays are my favorite. It's the one day I can count on being off from work. If I'm not catching up with some of my chores, I'm simply relaxing and enjoying myself a little which is great, you know what I mean?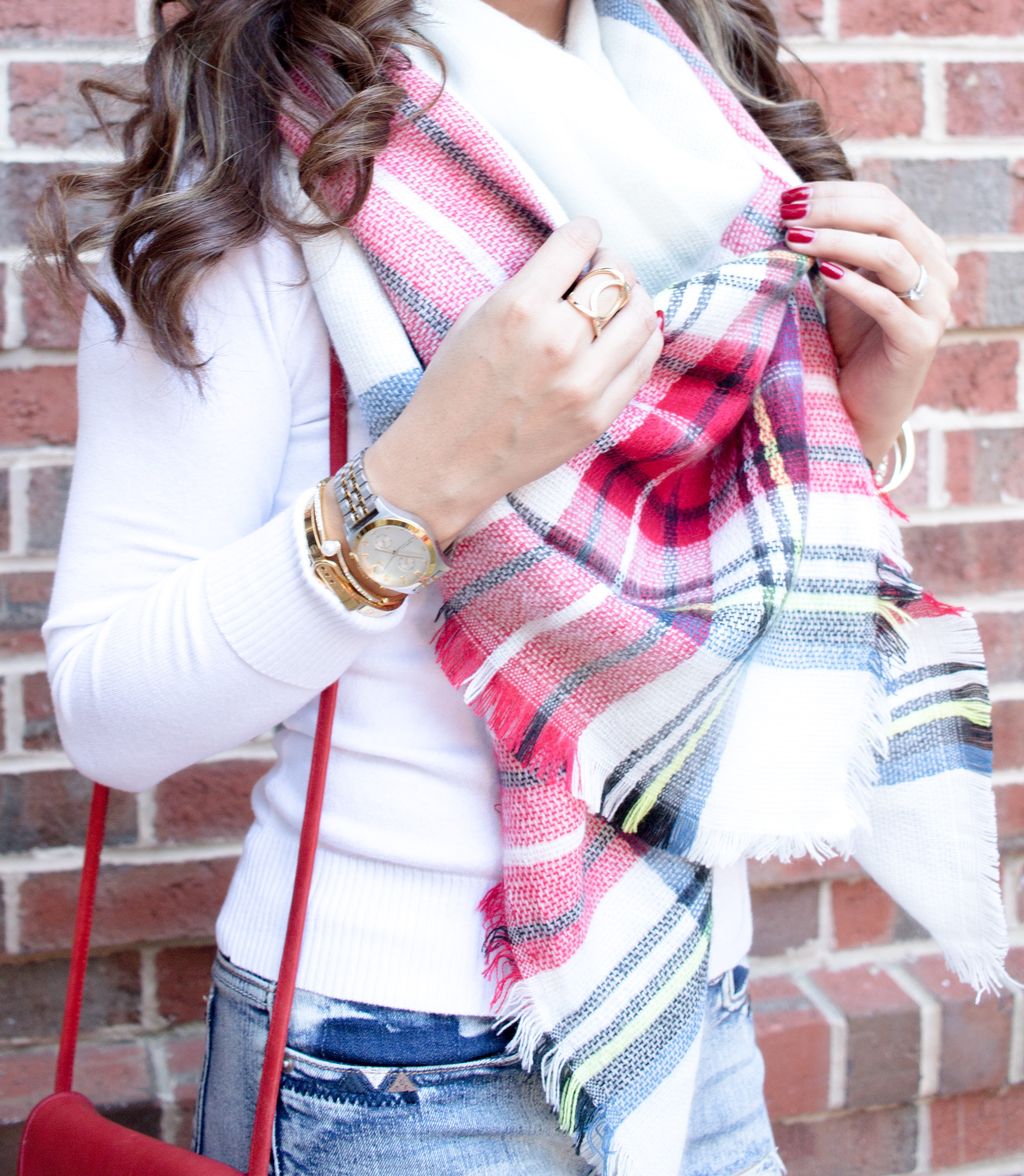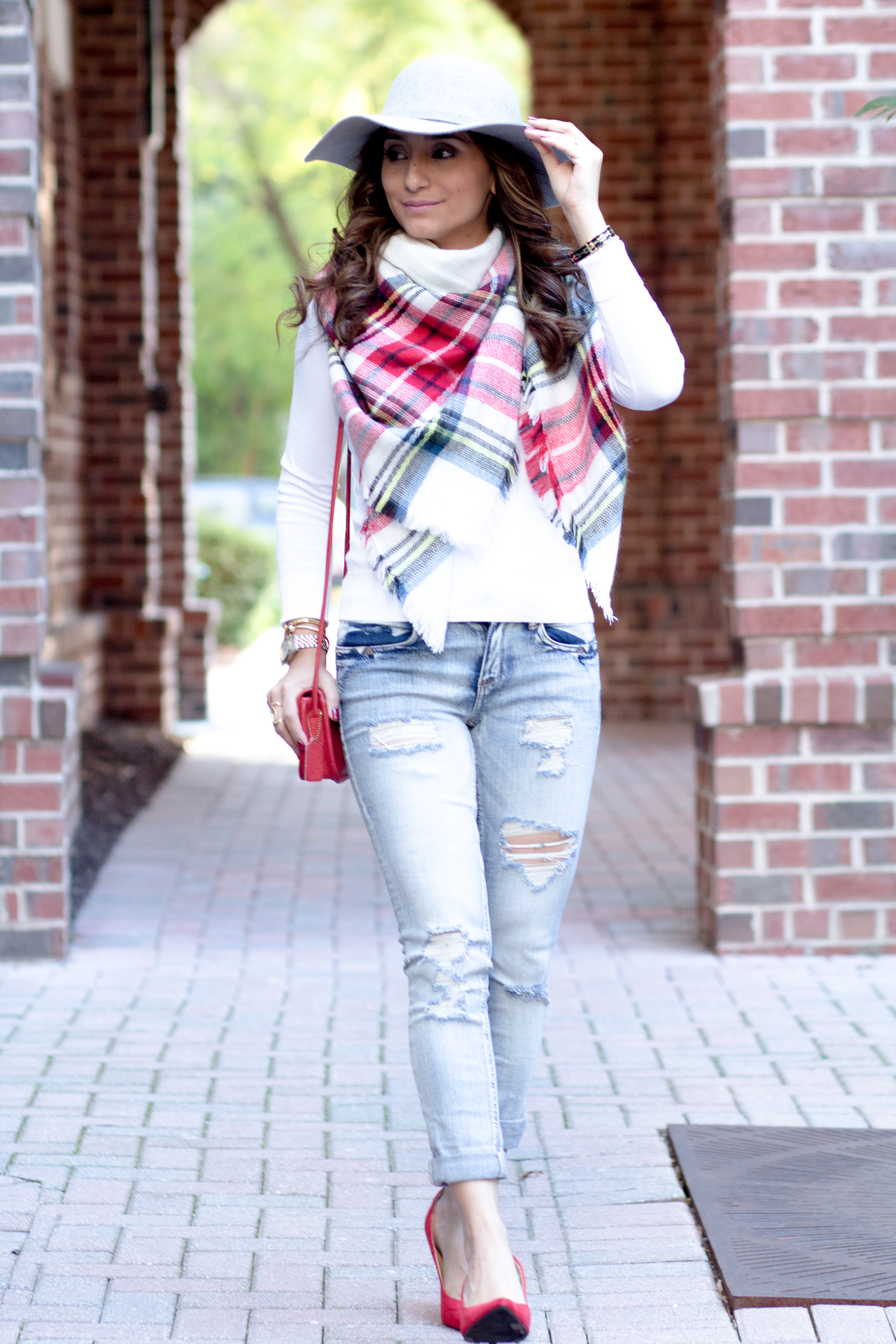 You guys, I'm back with one more look featuring this fabulous blanket scarf from Ilymix. This look was all inspired by the scarf, actually. I love the rich colors, especially the red! Adding these pumps and bag was a no brainier; I love how the scarf, pumps and bag tie it all together!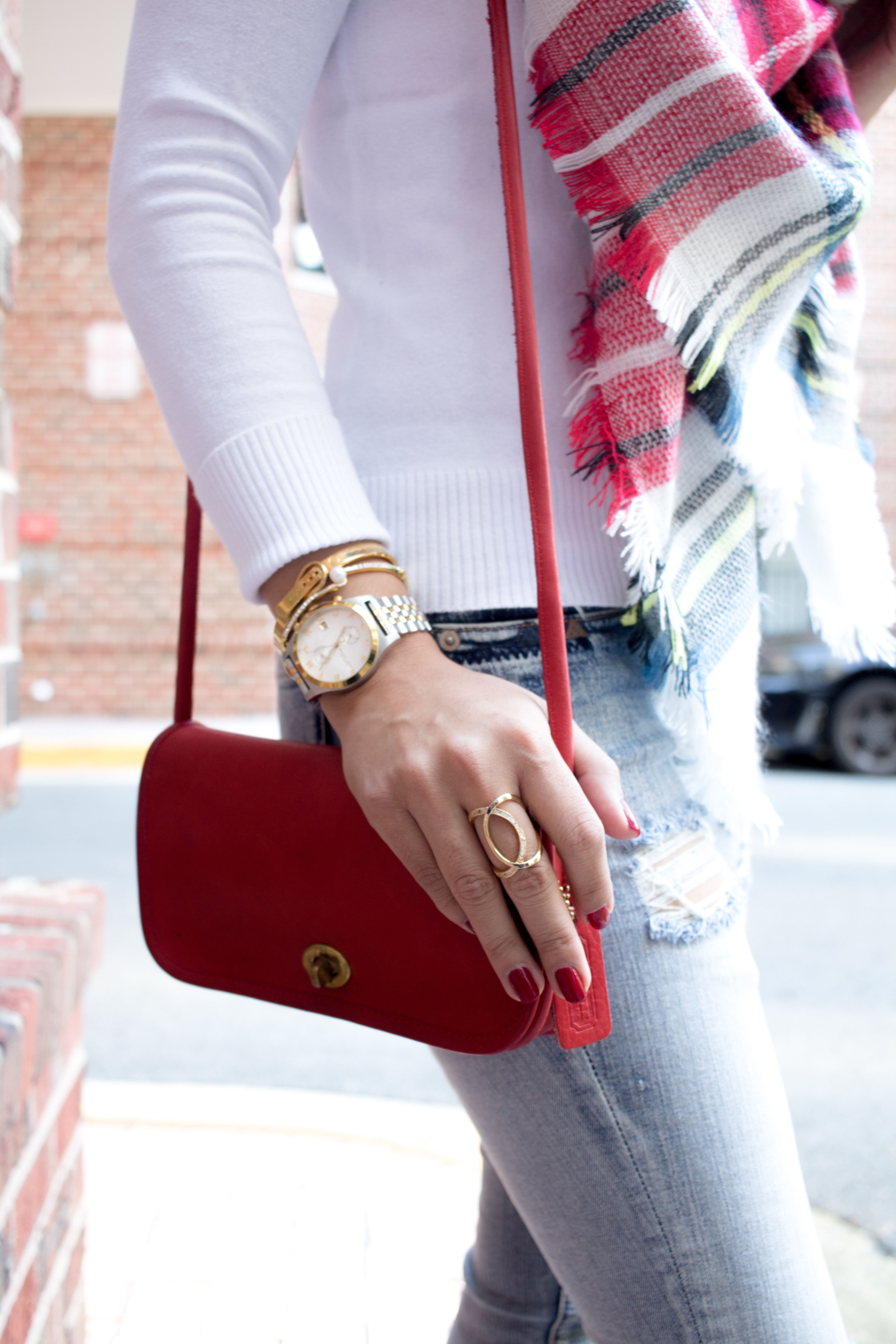 This outfit is one of those super comfortable and chic outfits perfect for weekend outings with friends and/or the husband. Speaking of husbands, mine makes a ton of fun of me when I wear my winter hats. Do all husbands do that? LOL. Anyway, I love my winter hats, the bigger the better! I chose this gray one because I thought it went really well with the outfit. I love how this white sweater goes perfectly with this distressed, lightly washed jeans. I thought this gray hat complemented this look really well.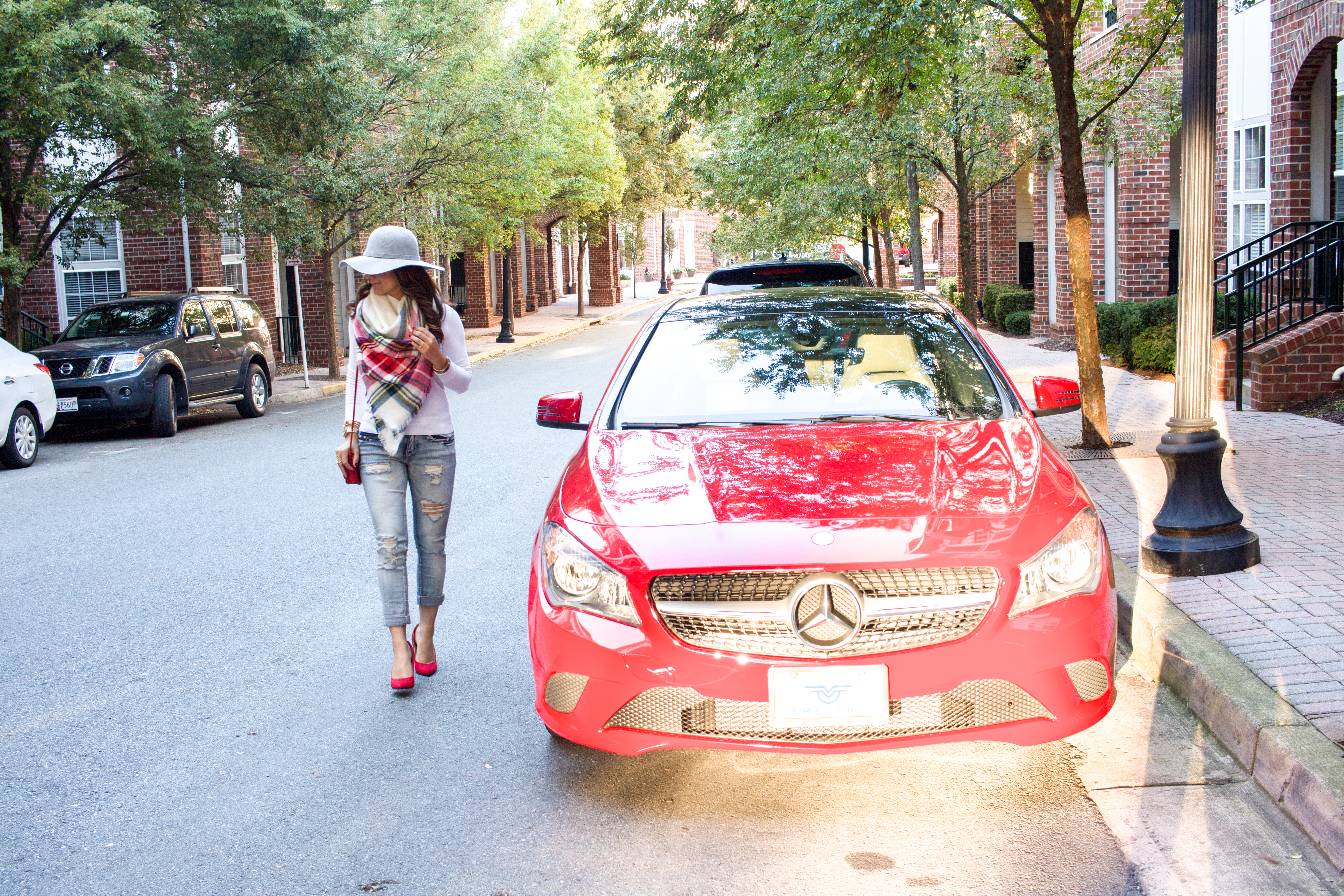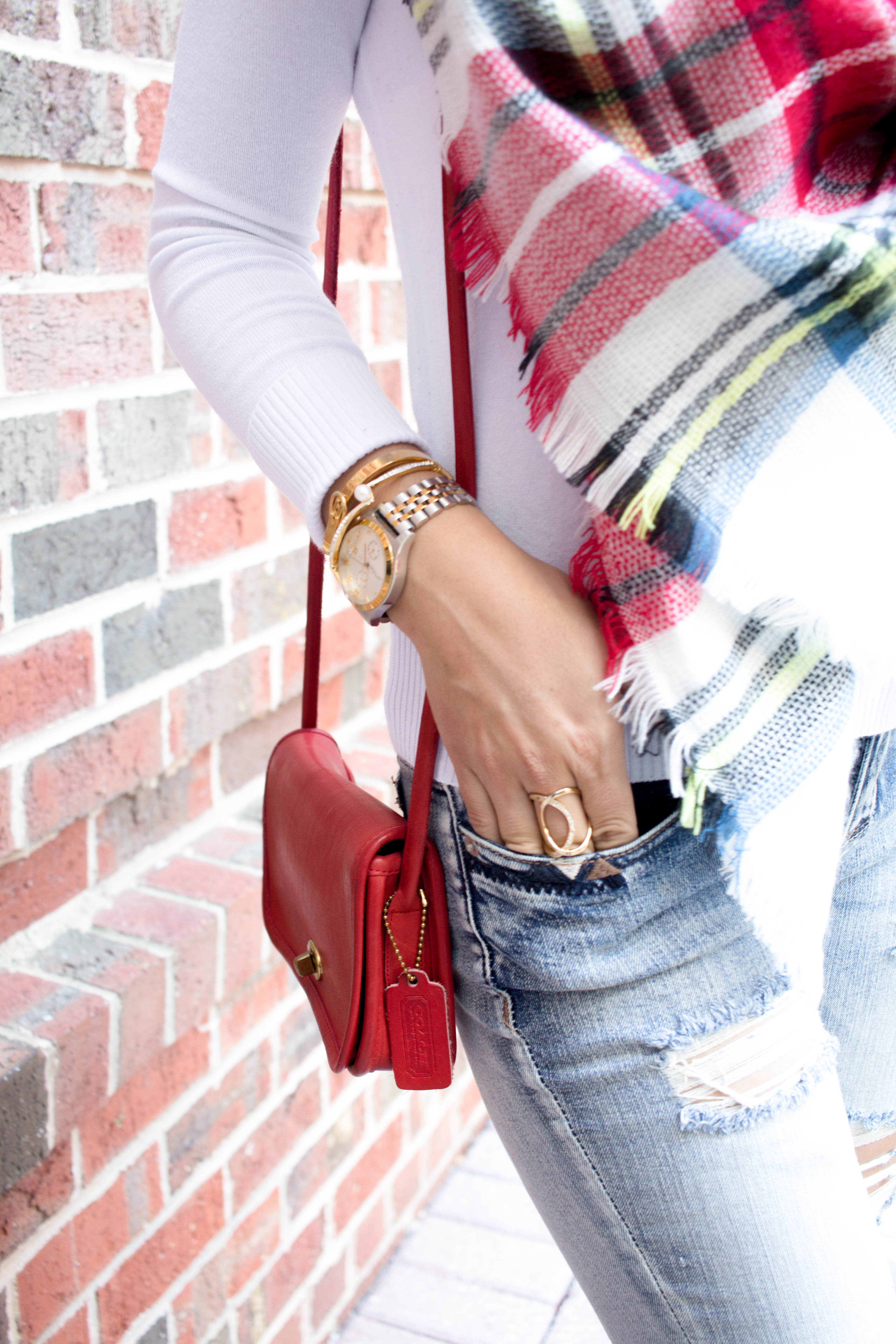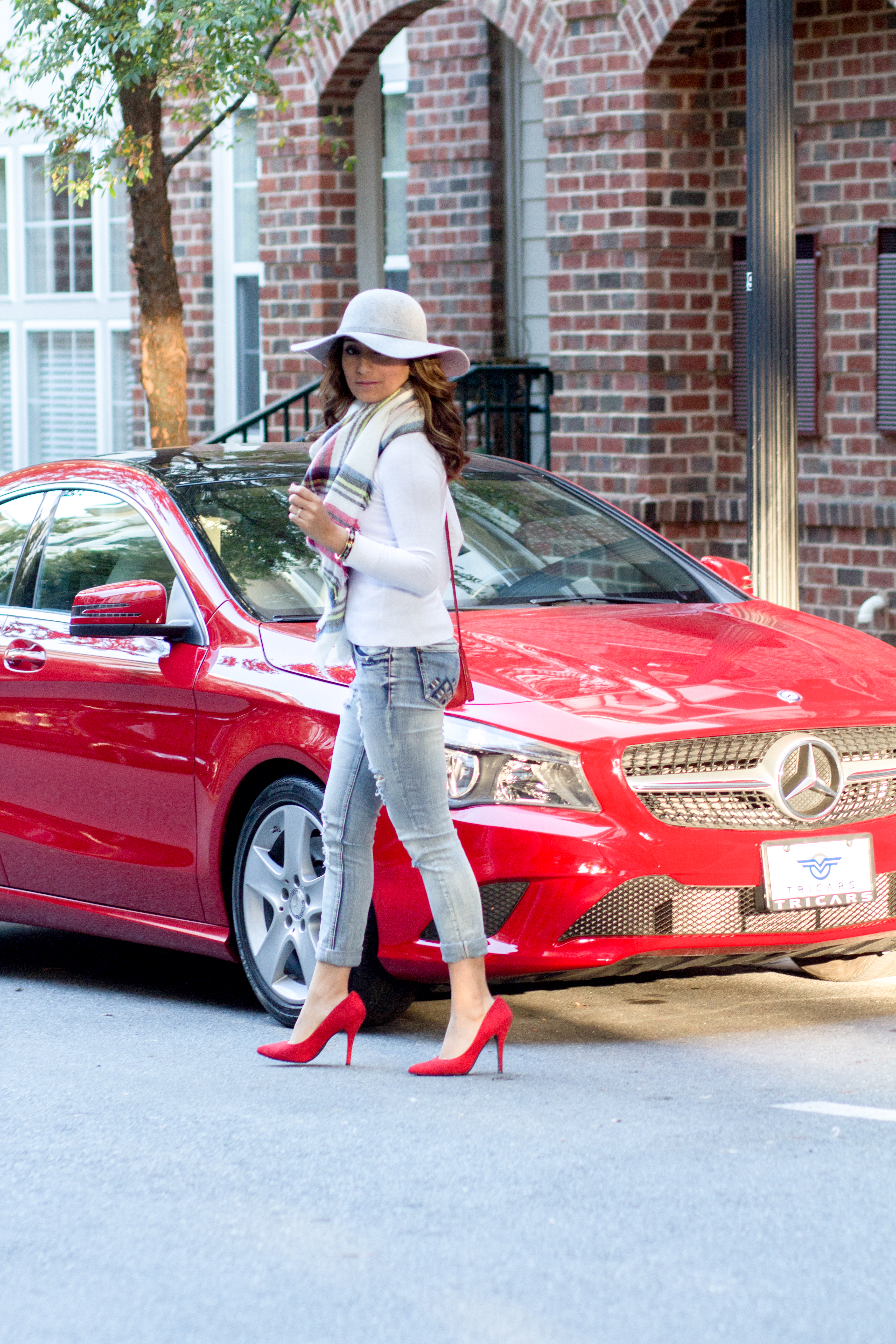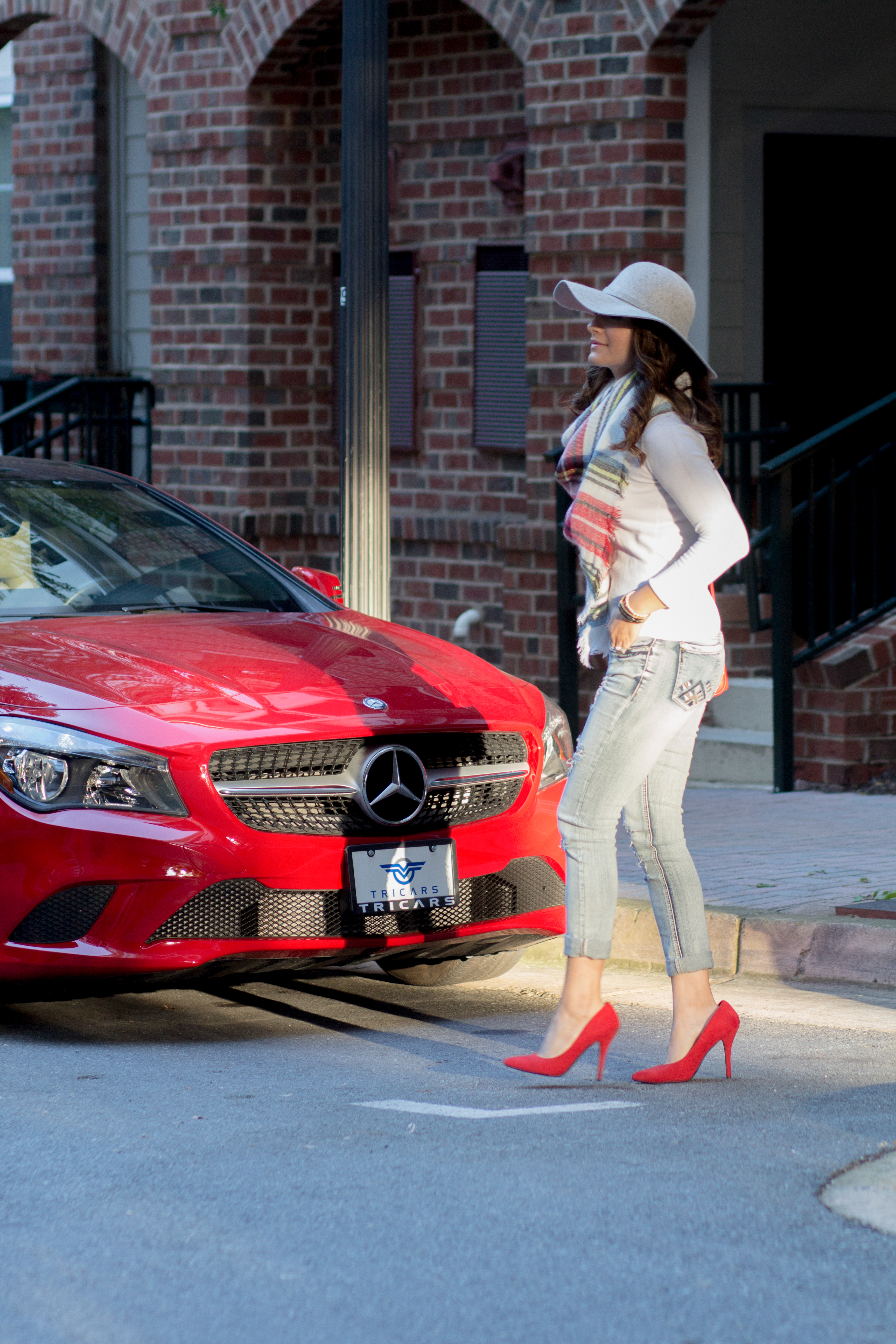 For those of you ready to start transitioning to Winter 2016 fashion, these colors are all great for that. I wish I could tell you that I'm enthusiastic about the cooler weather, but as I have mentioned before, I'm a chicken when it comes to winter. With me it's all about baby steps. So the way I look at transitioning outfits is I start with colors first. As we get closer to December, I start to add thicker layers, darker/bright colors, and holiday theme items. Ah the holidays, the season of giving is right around the corner, you know? On that note, how would you guys like to win one of these scarves? Ilymix would like to gift one to one of my amazing readers/followers. If you would like to participate, please be sure to stop by my Instagram tomorrow night and I will provide more details there.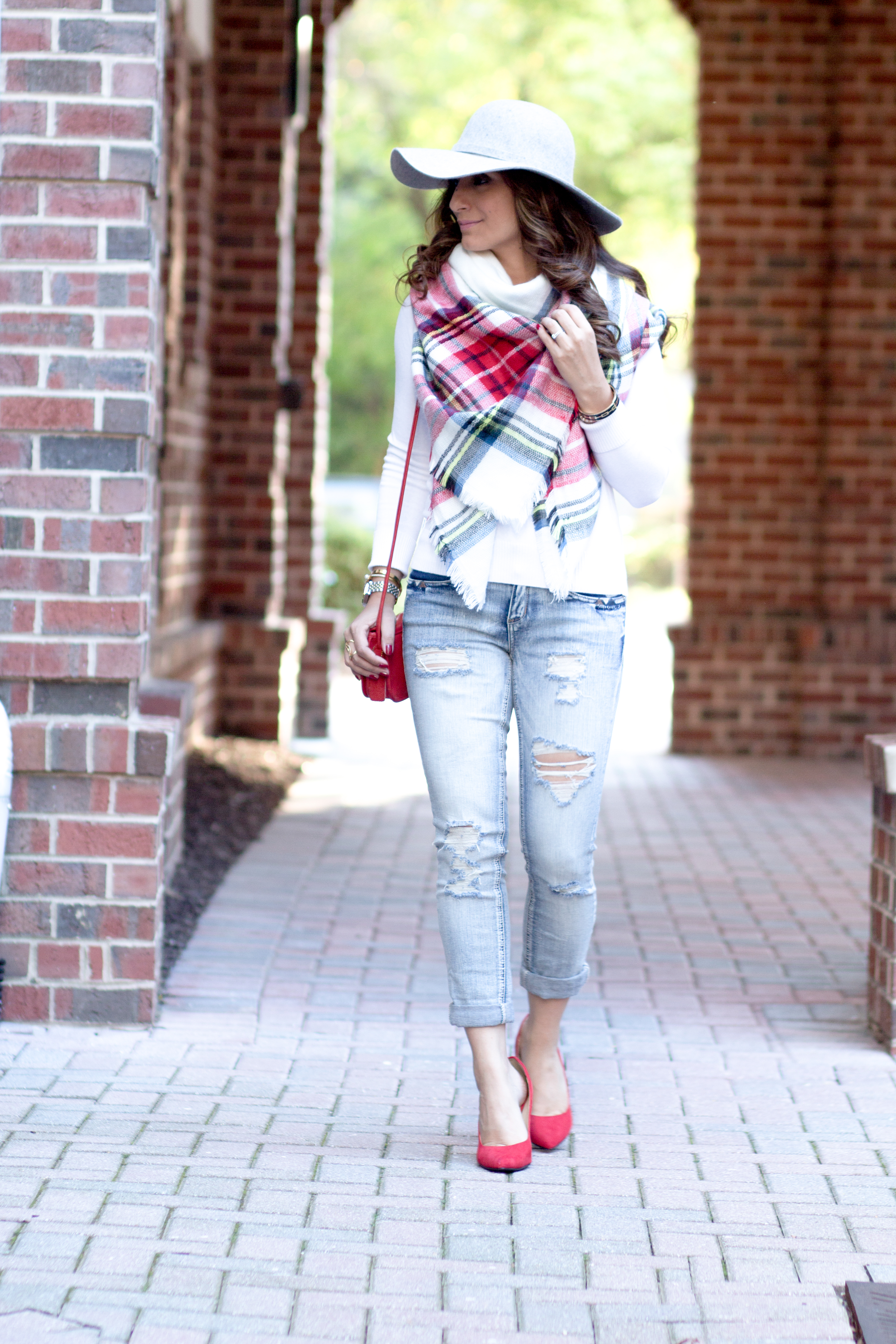 Blanket Scarf C/O || Jeans (Similar) || Sweater || Shoes || Hat || Bag (Vintage)
What do you guys think about today's post? I hope you guys liked it. Have a wonderful week ahead, see you guys soon!
XOXO
Flor