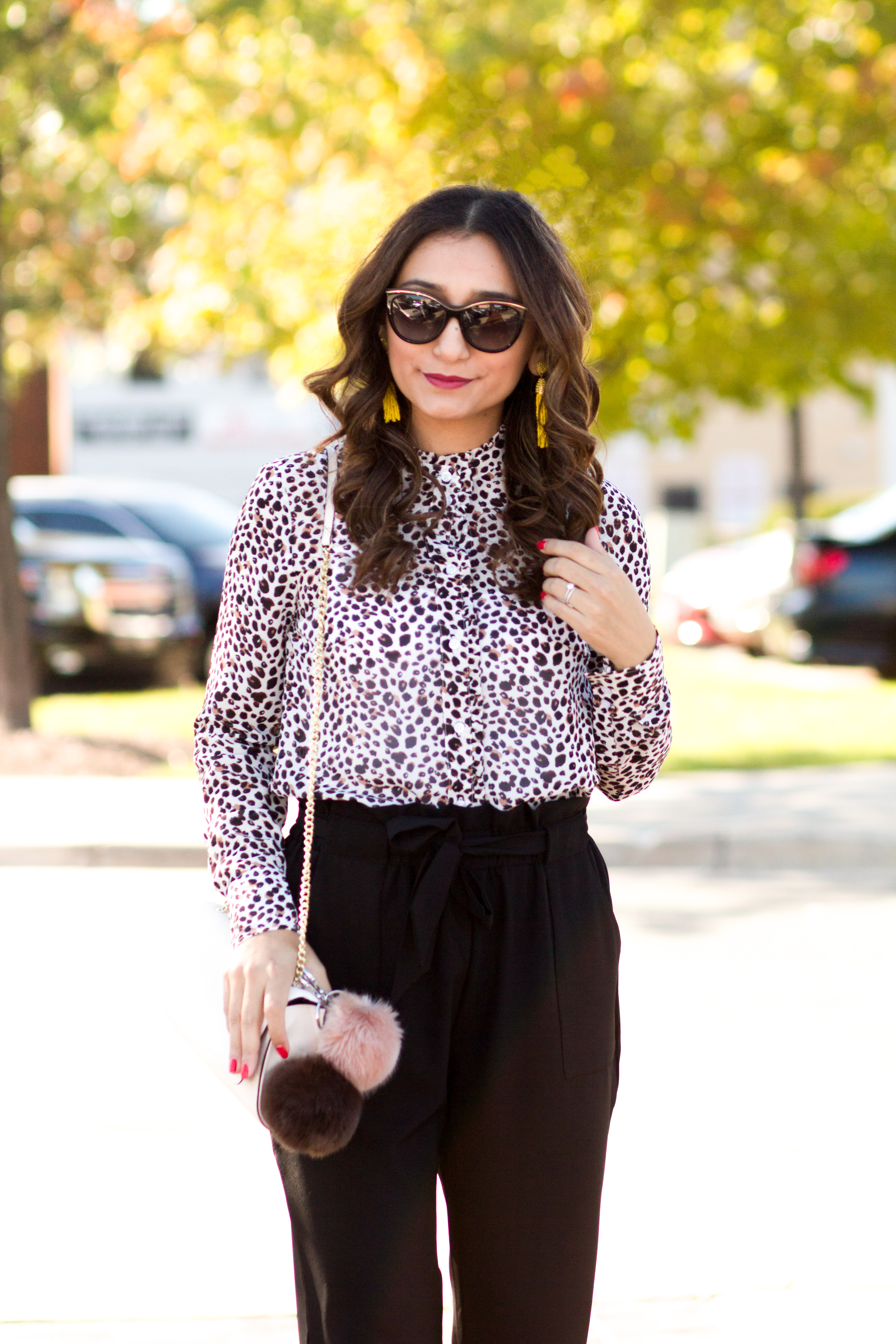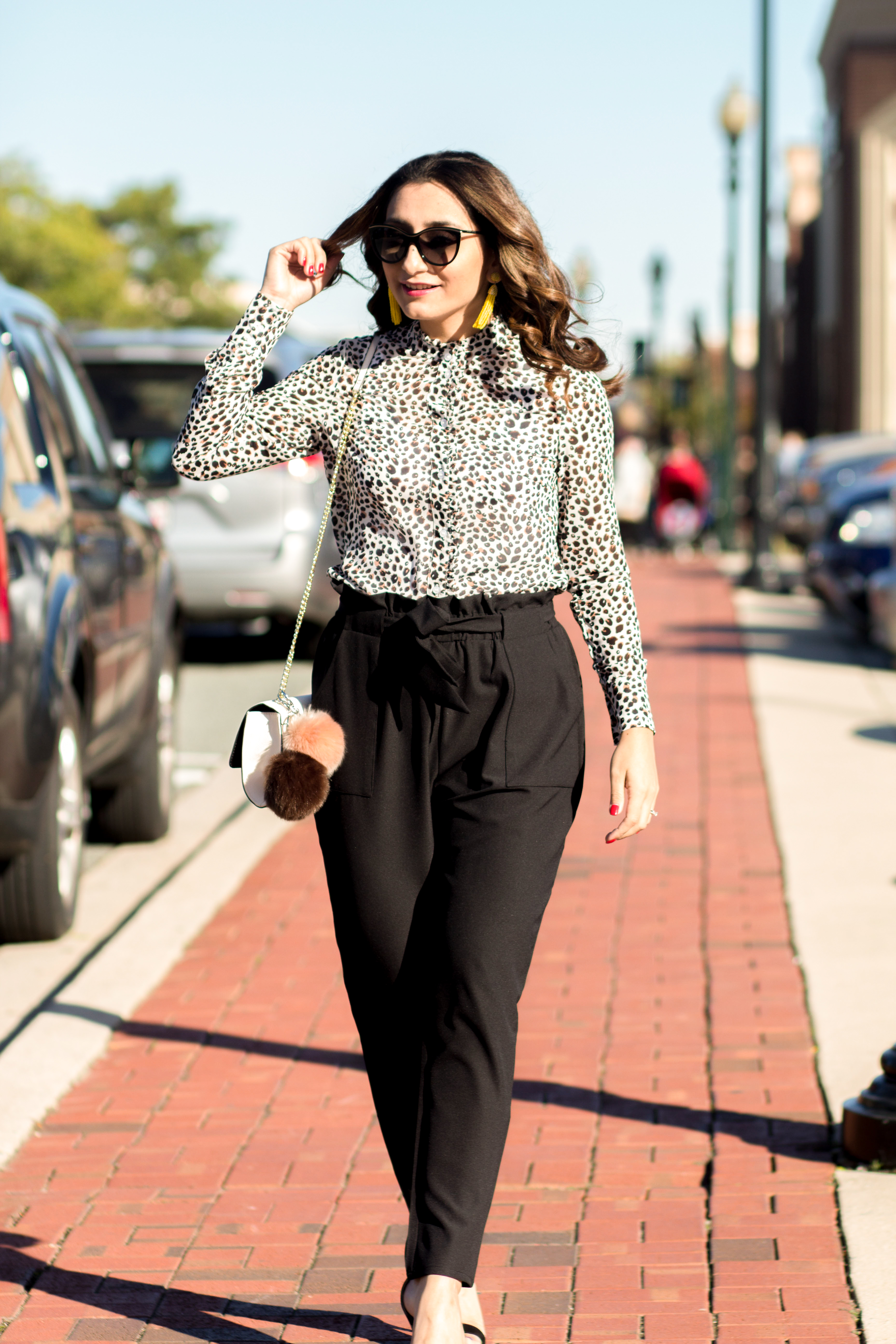 Happy hump day, lovely friends!
On Wednesdays We Wear Leopard Print, right? Haha. Who doesn't love leopard print?! I mean really, is that even a fair question? Leopard print is a neutral color all year round, but I think its especially essential during the Fall season. In my world, it goes hand in hand with pumpkin spice lattes. When styling leopard print to work, you definitely want to make sure that it's appropriate and tasteful. While we all love leopard print, you don't want show up to work looking like a kitty cat, you know?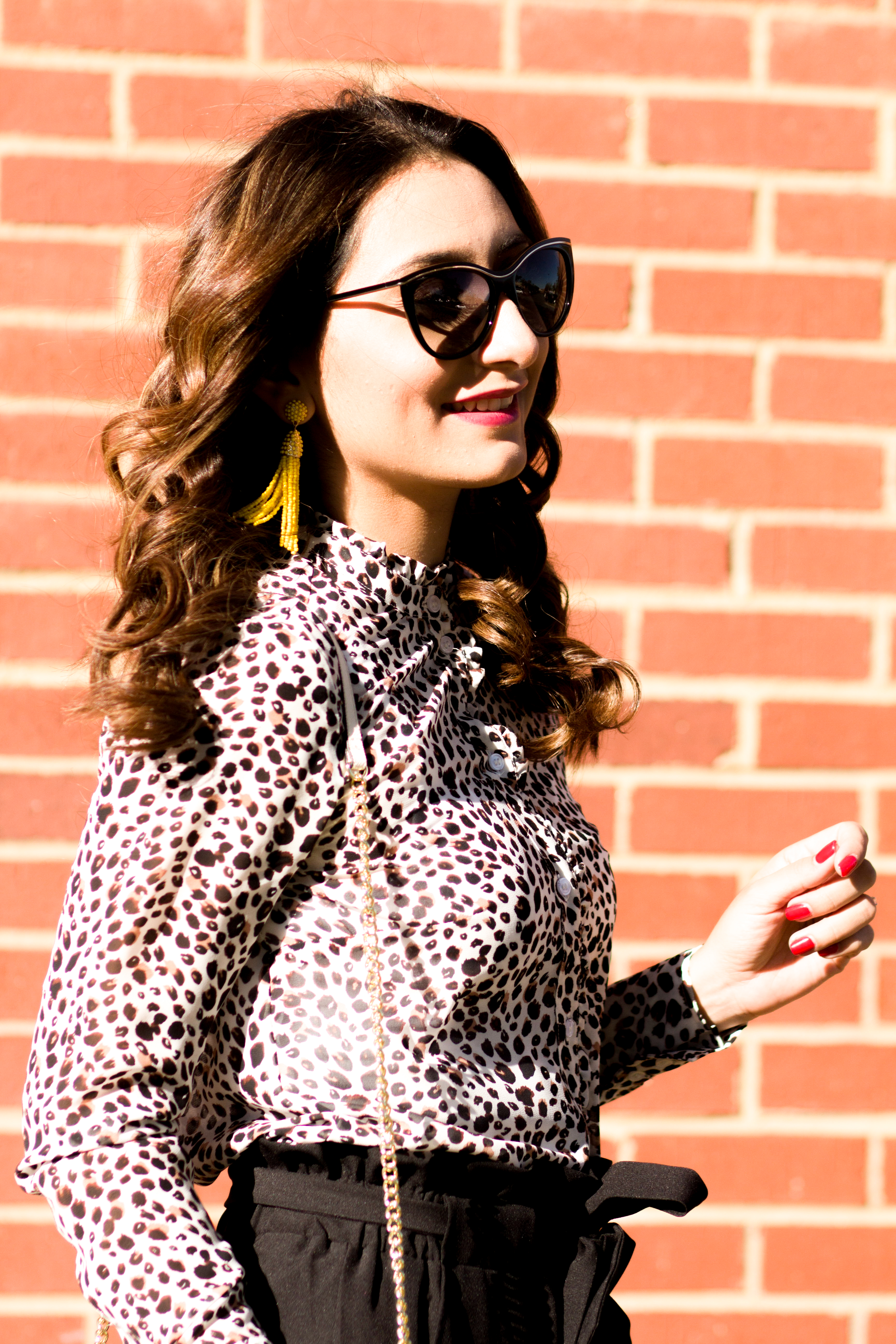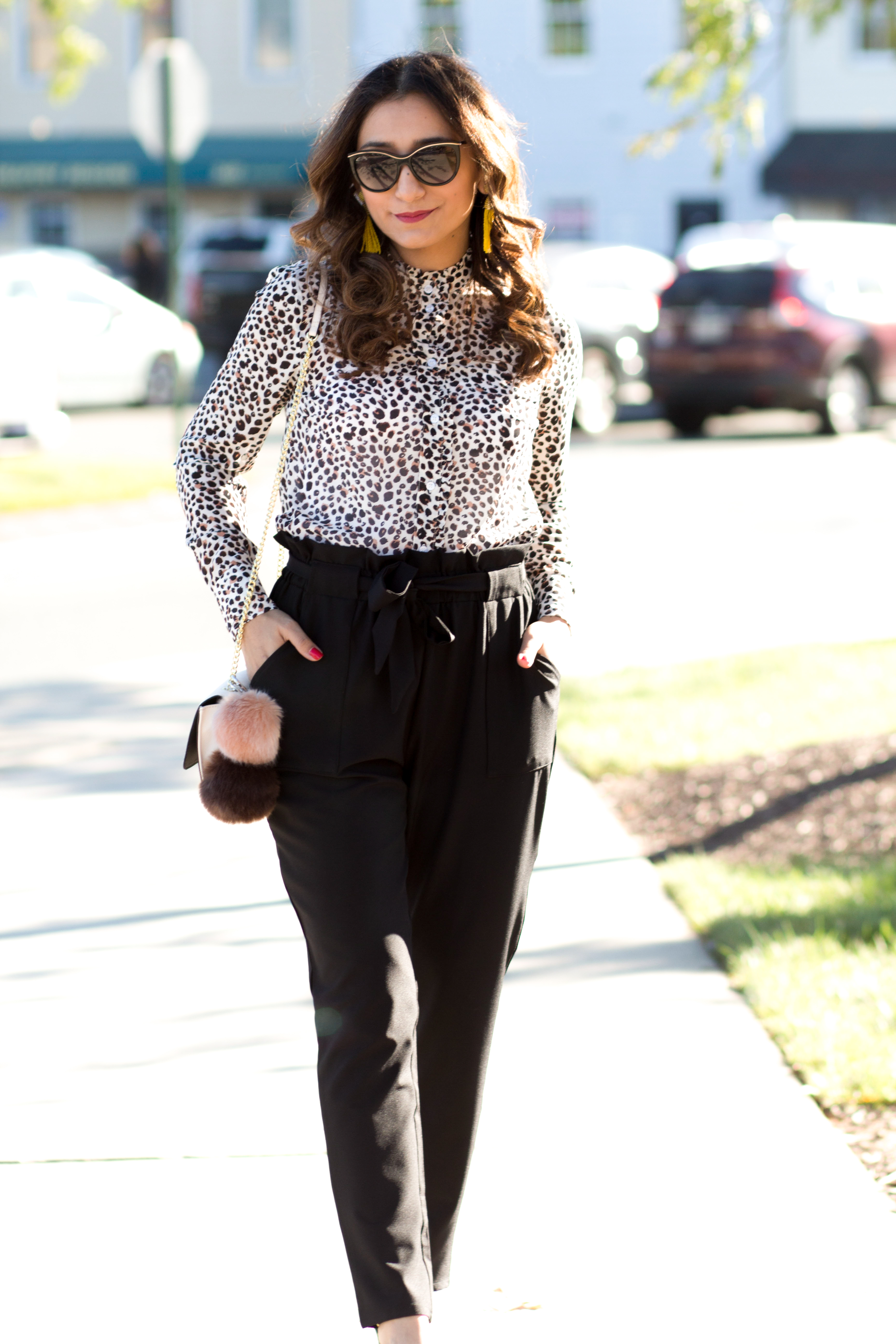 This leopard blouse is perfect for work because is super elegant and polished. And, can we talk about this gorgeous pocket tie waist pants from Make Me Chic please?! To be completely honest, this is my first time wearing tie waist pants and so far I love them! The fabric on these is so comfortable and they are great quality which is why I feel comfortable bringing them to work. The elastic is nice and stretchy and, personally, I'm extremely happy with both the look and the feel of them.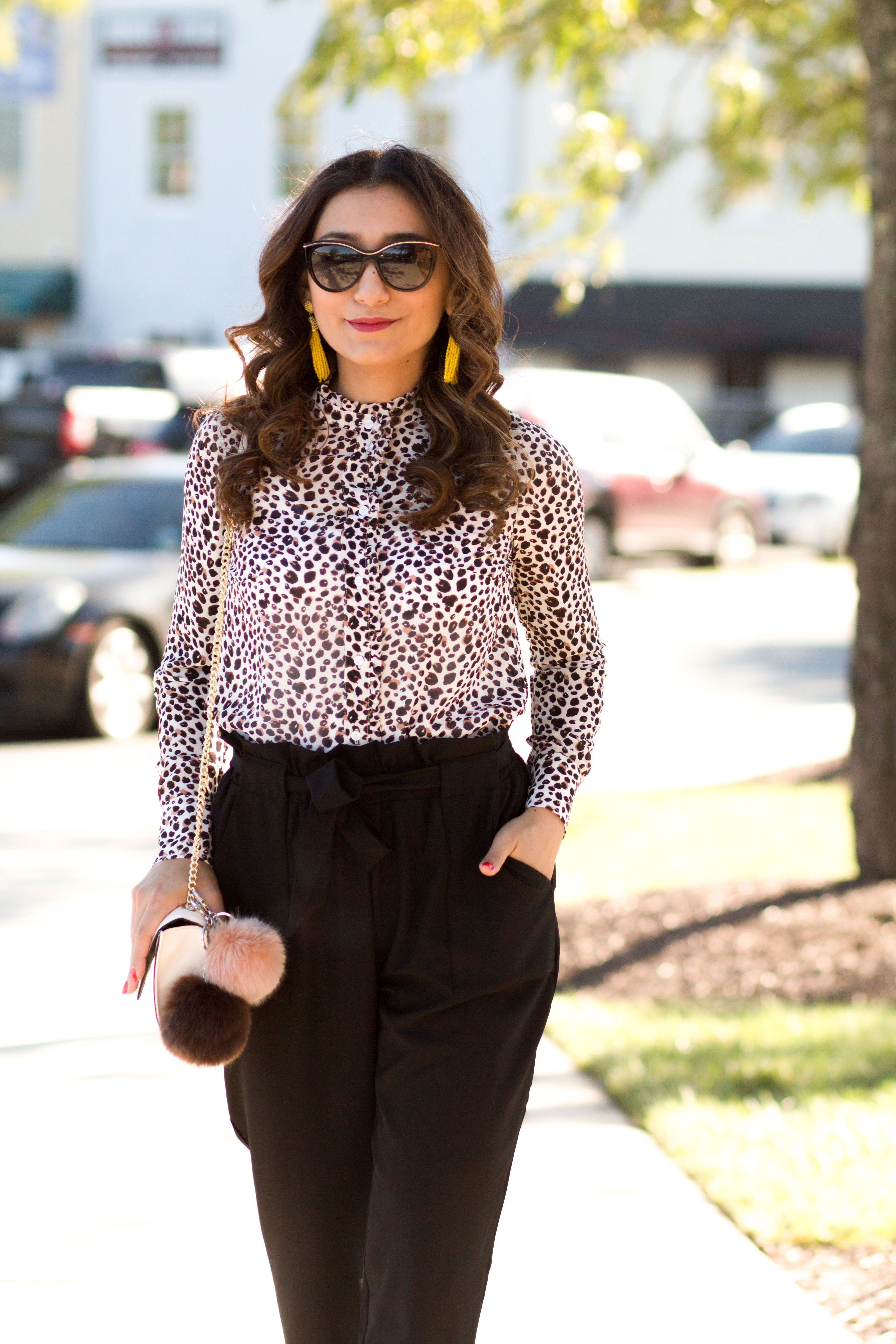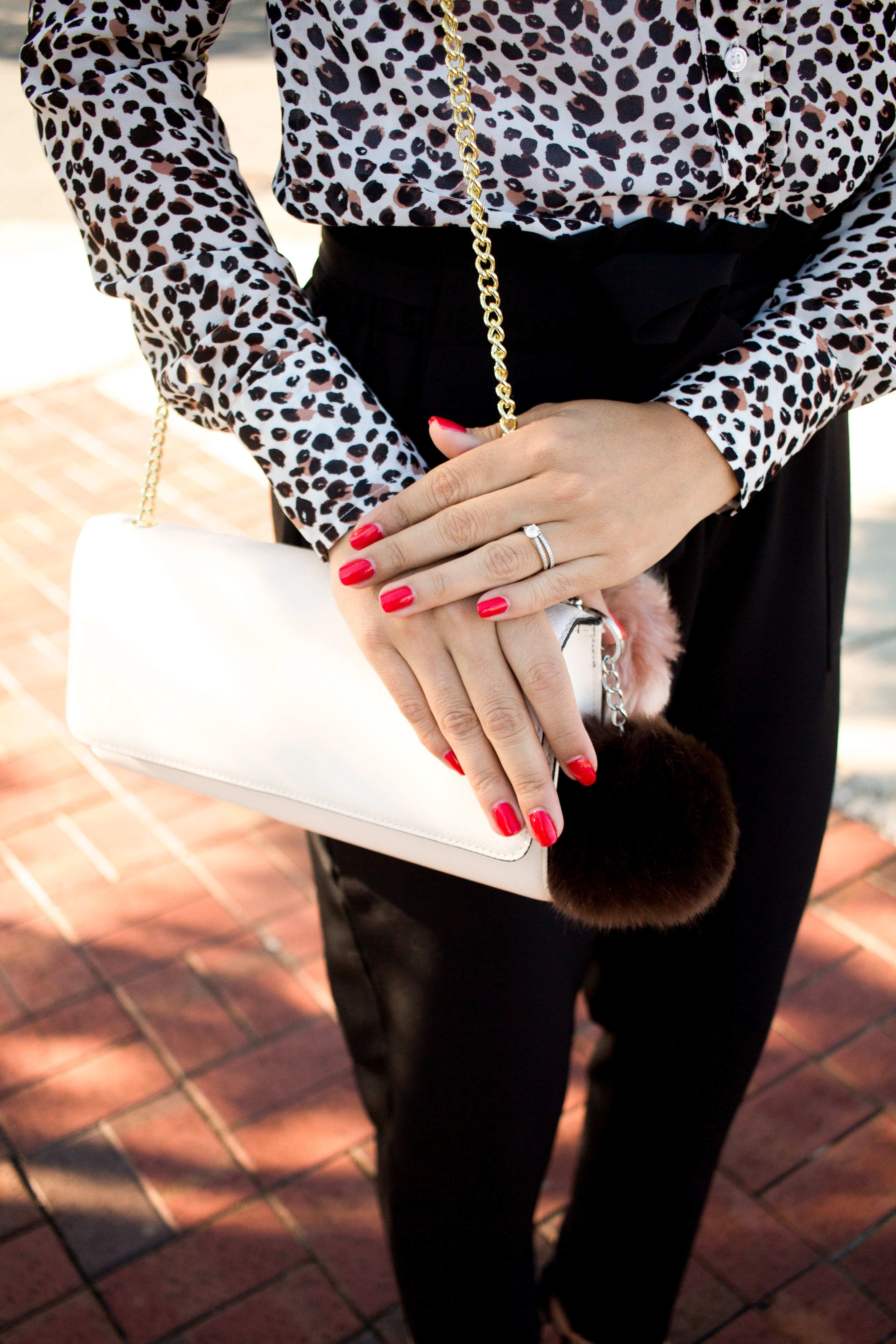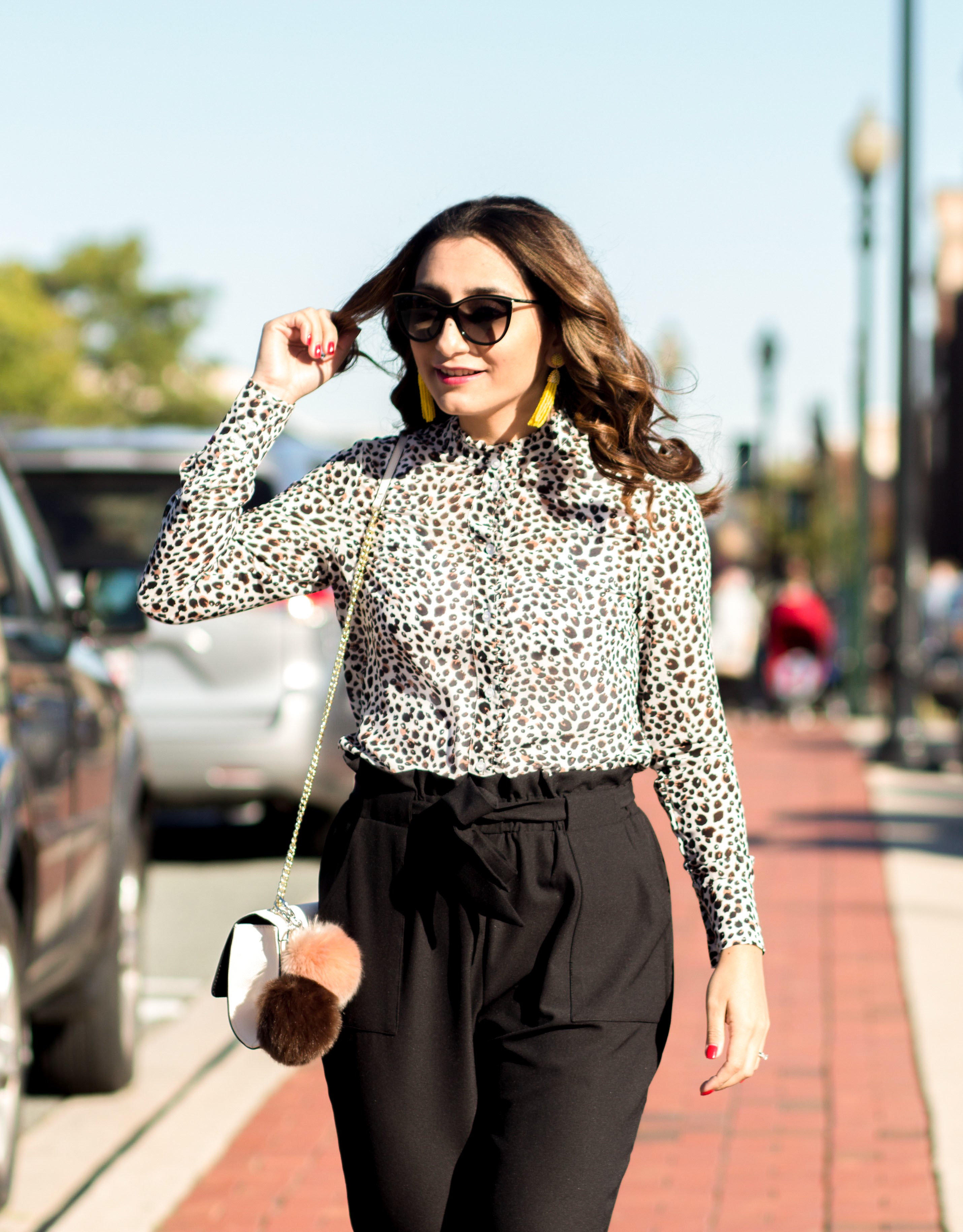 Do you guys agree with my feelings on leopard print? I hope you guys like today's look. Thank you so much for reading, I'll be back with a new post very soon!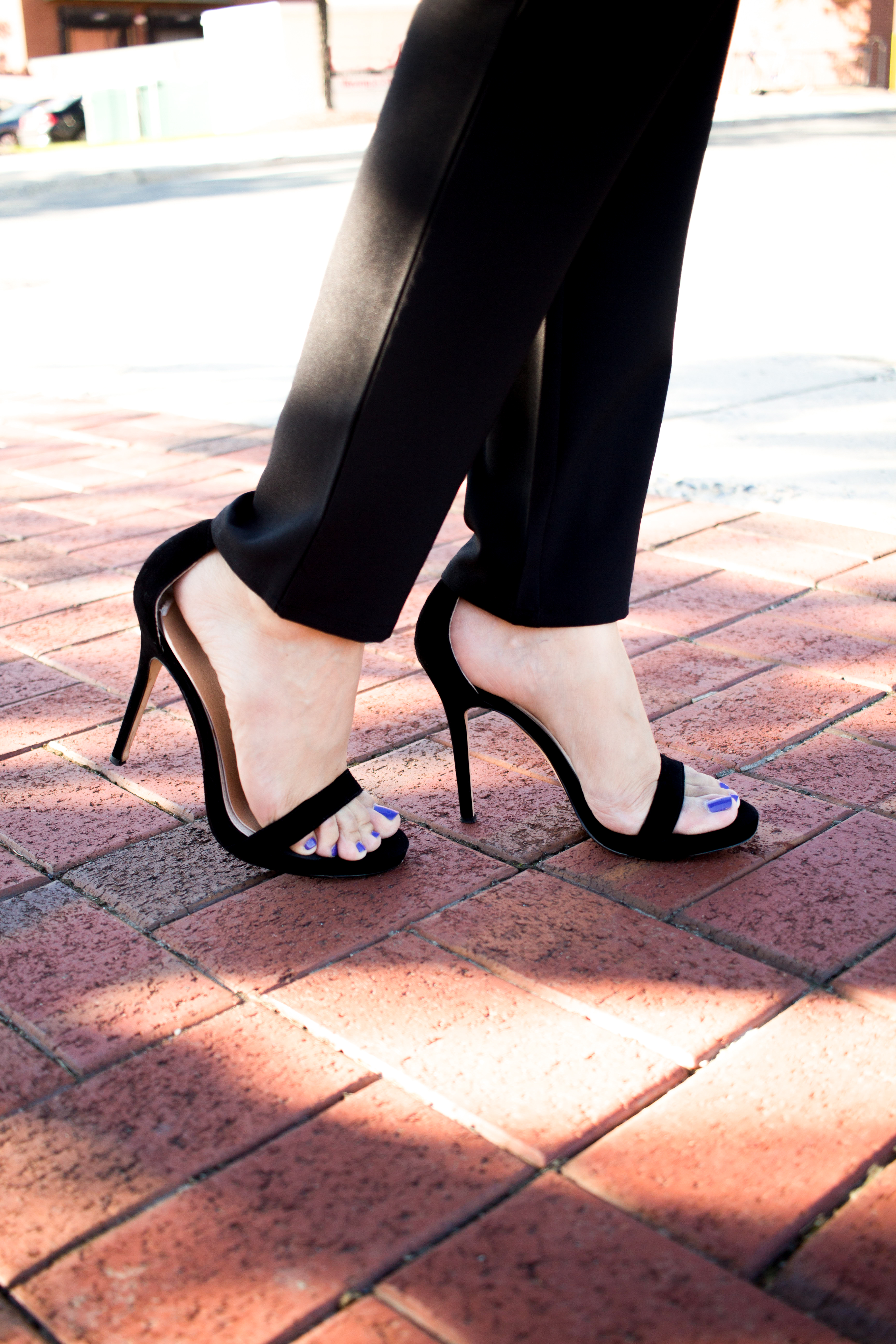 Blouse || Pants C/O || Sandals || Bag || Earrings || Glasses (Similar)
Photography by Jennifer Posada