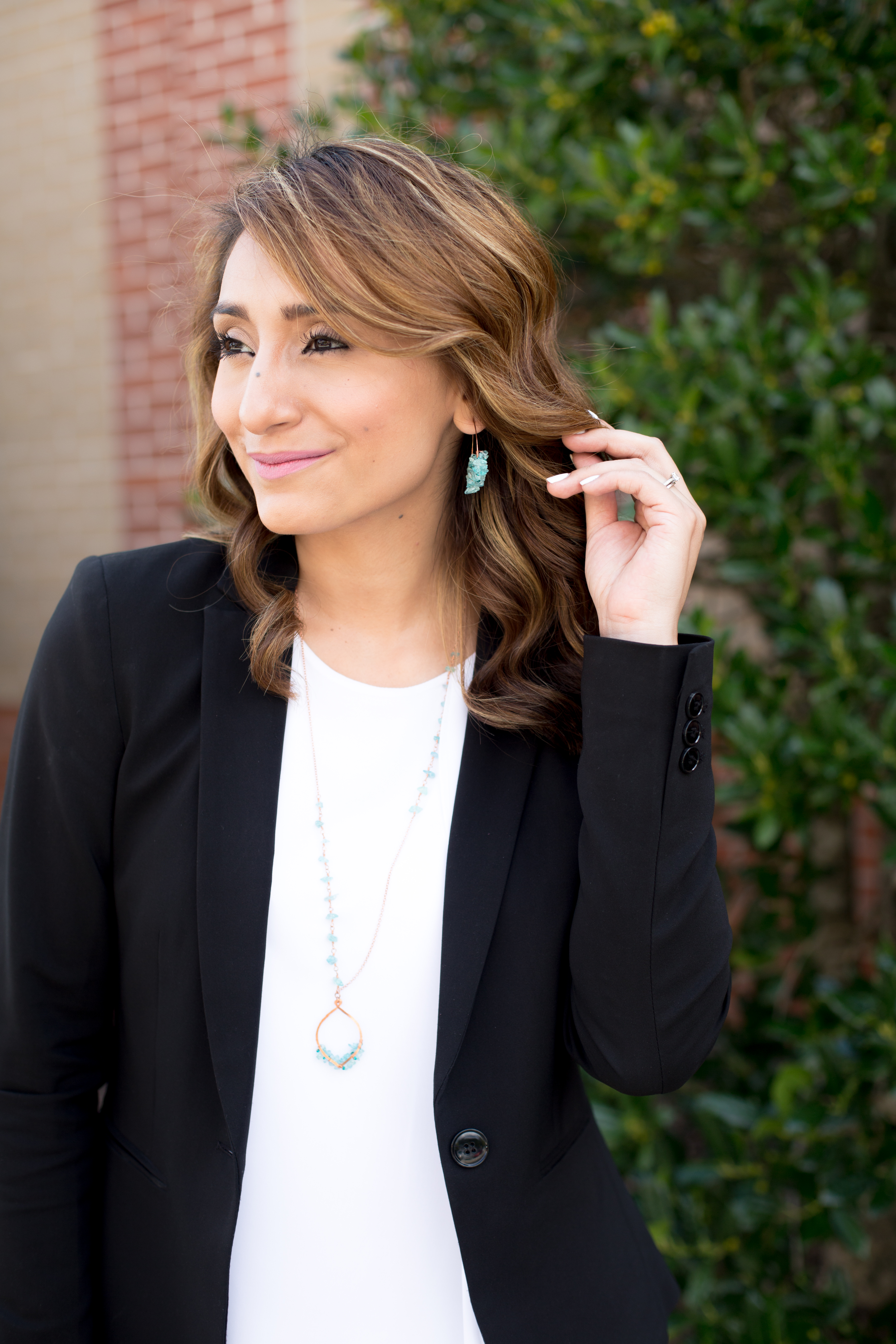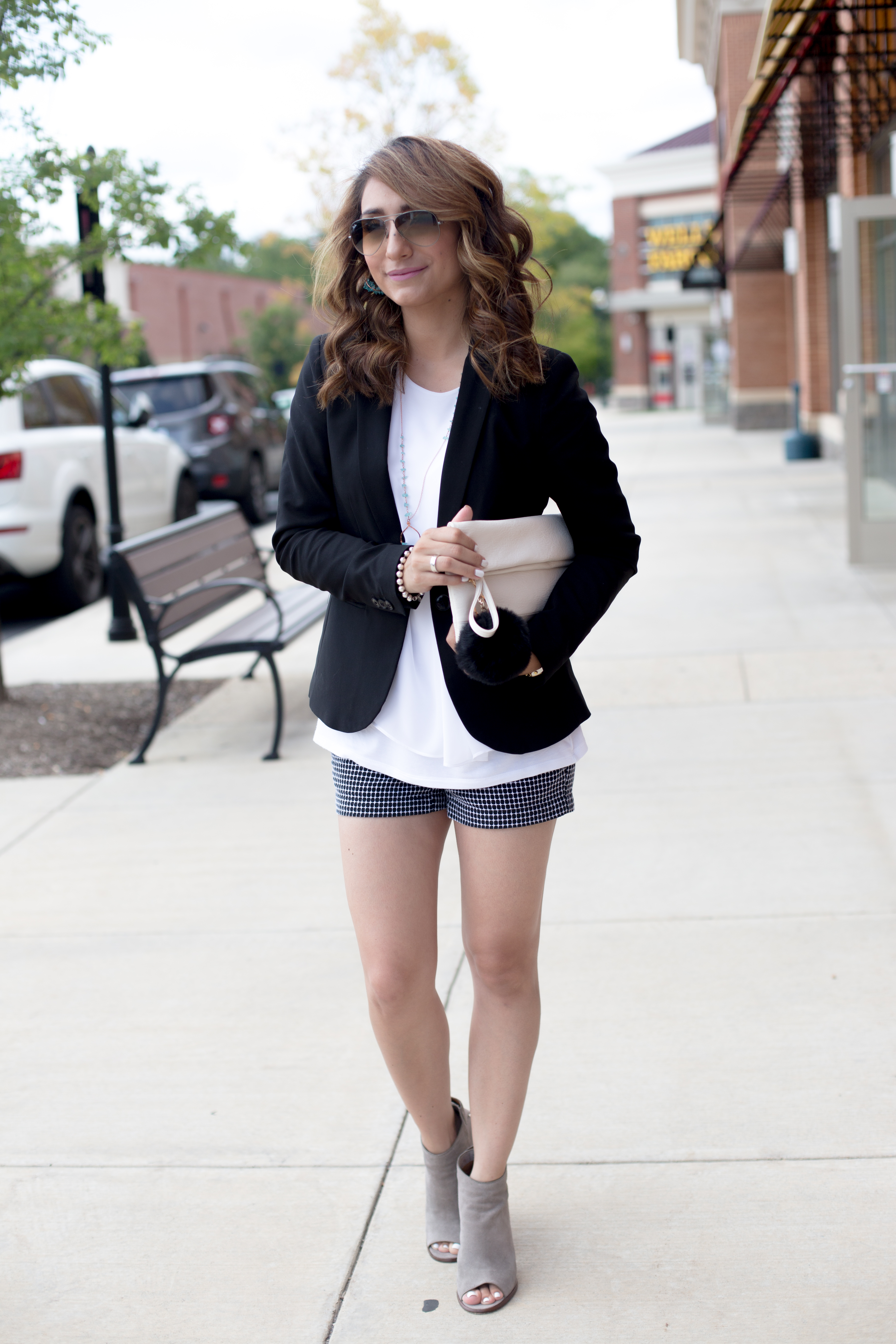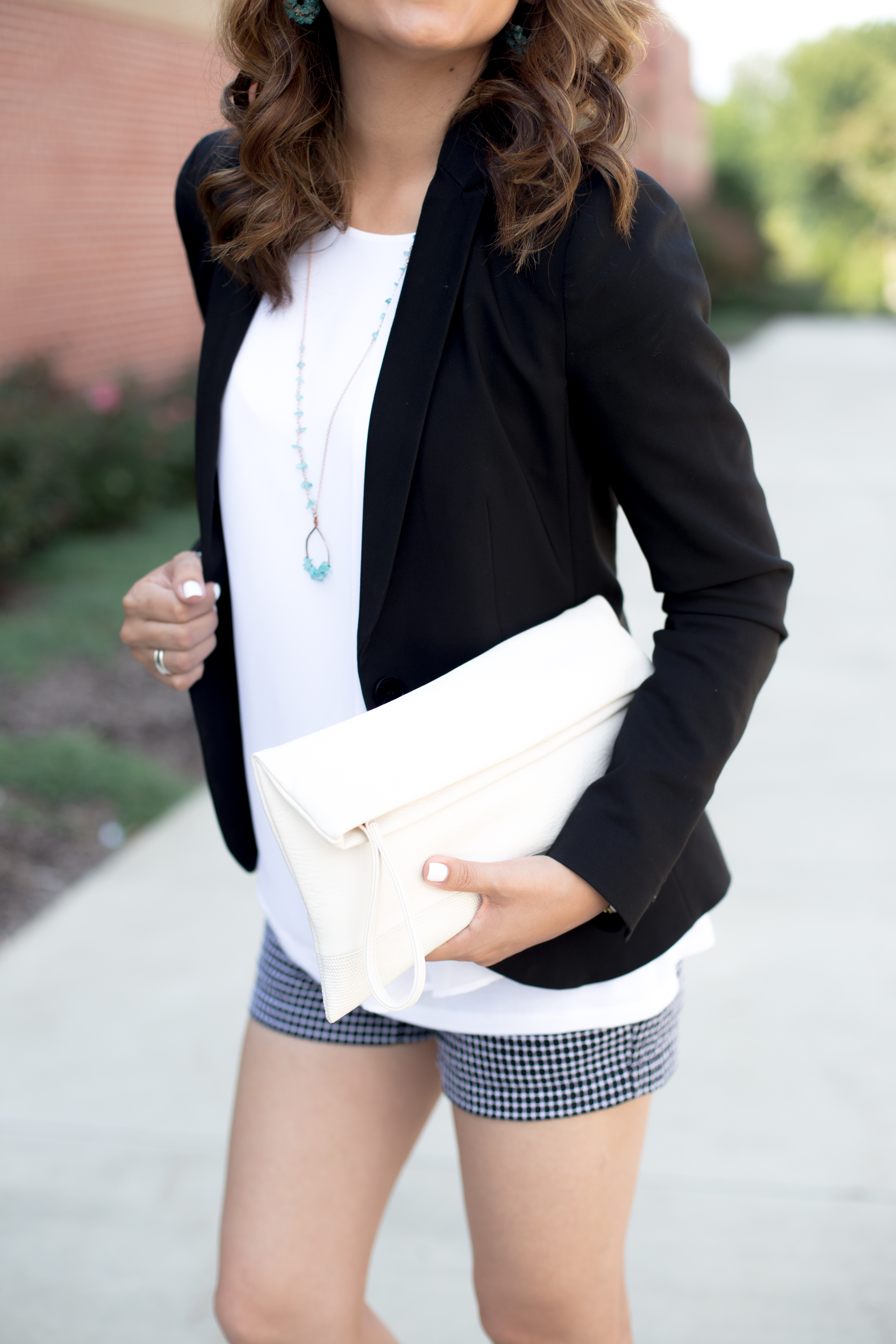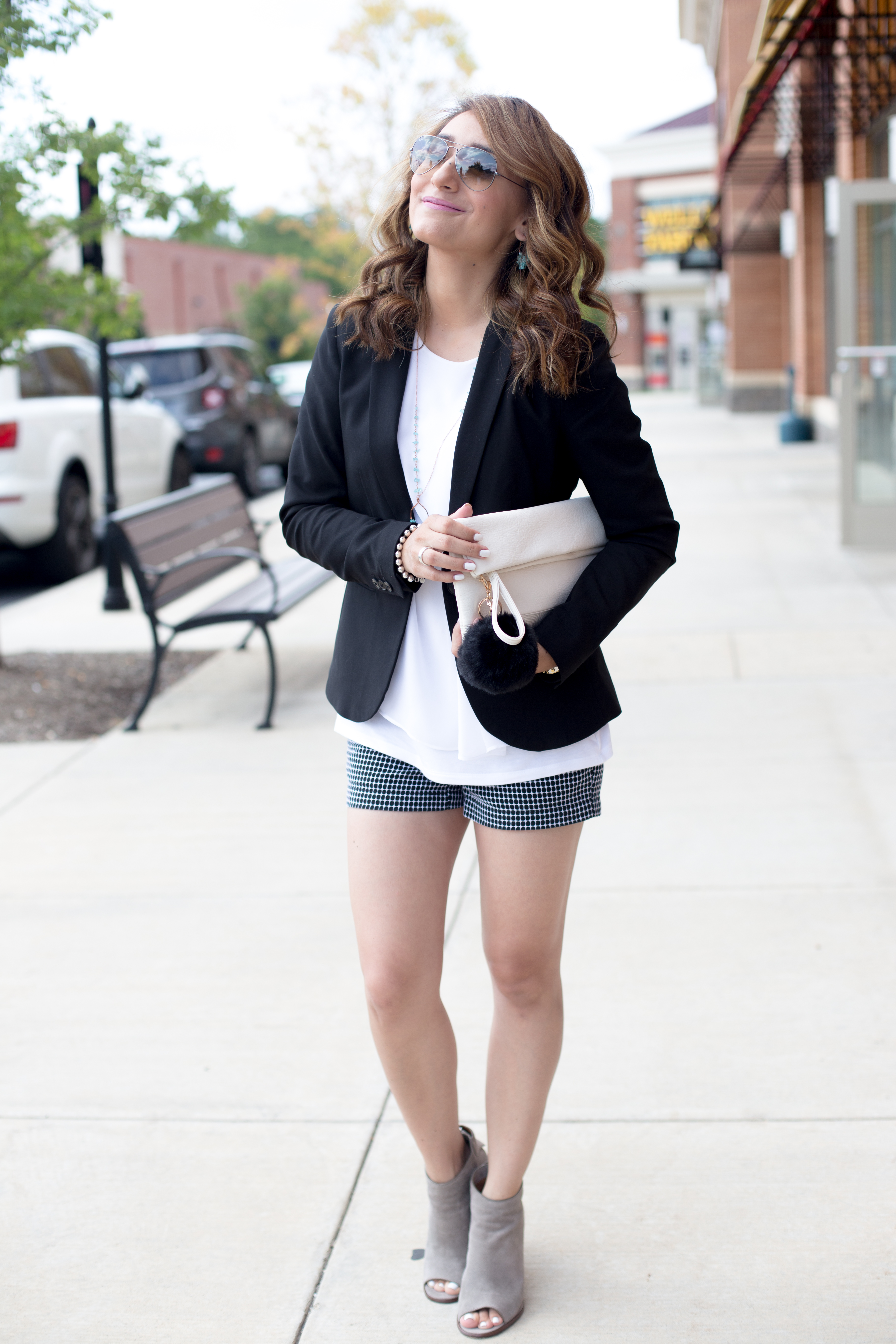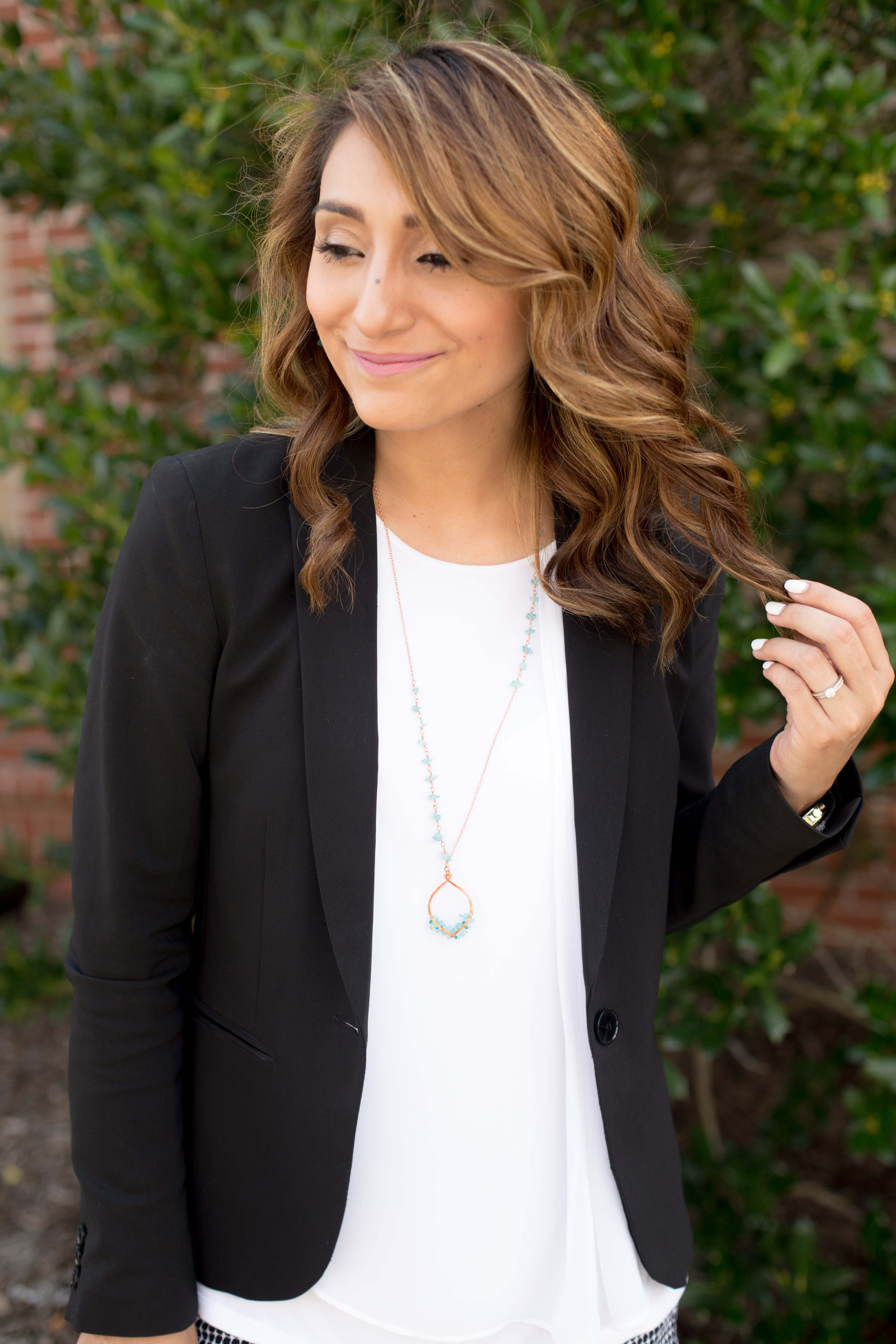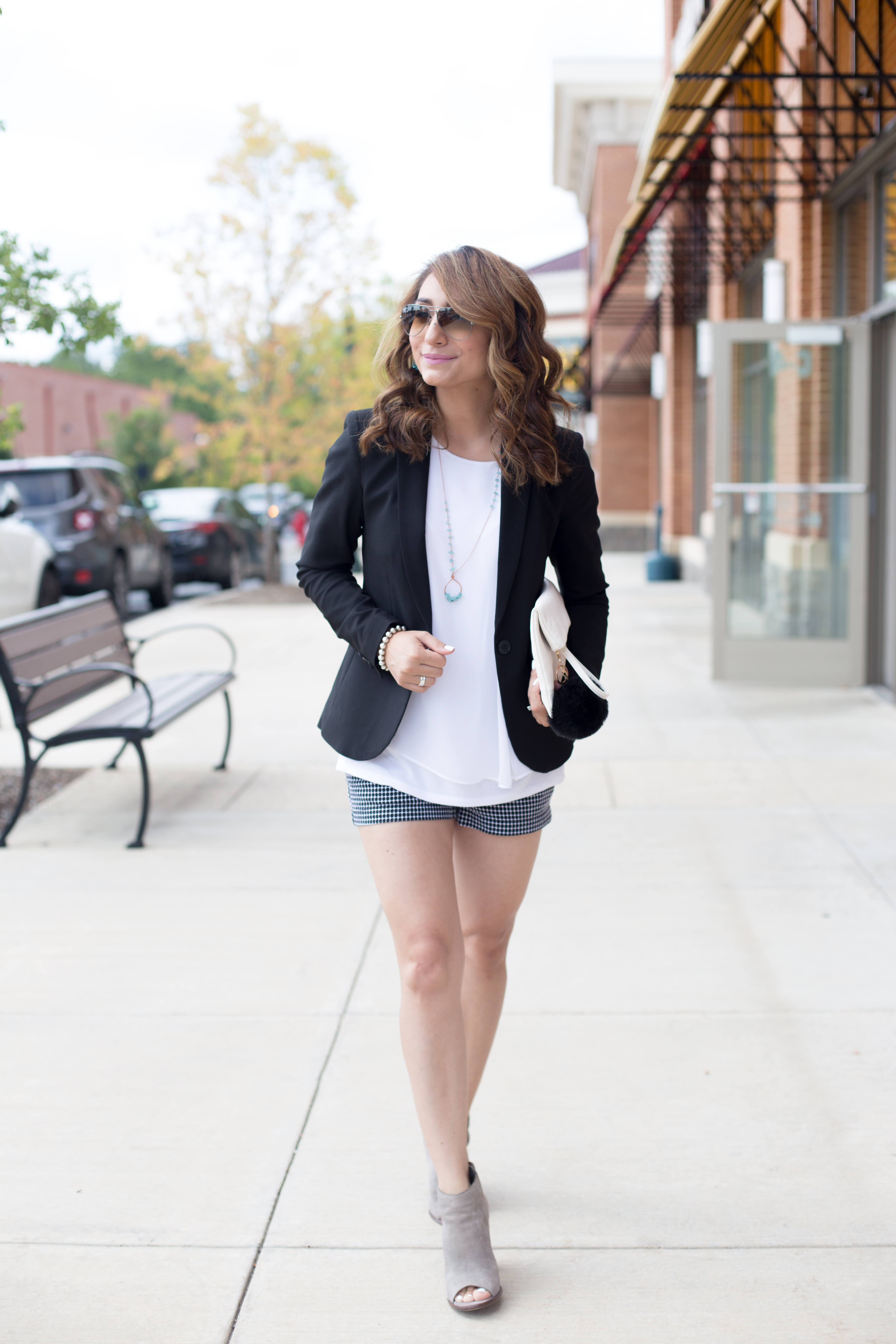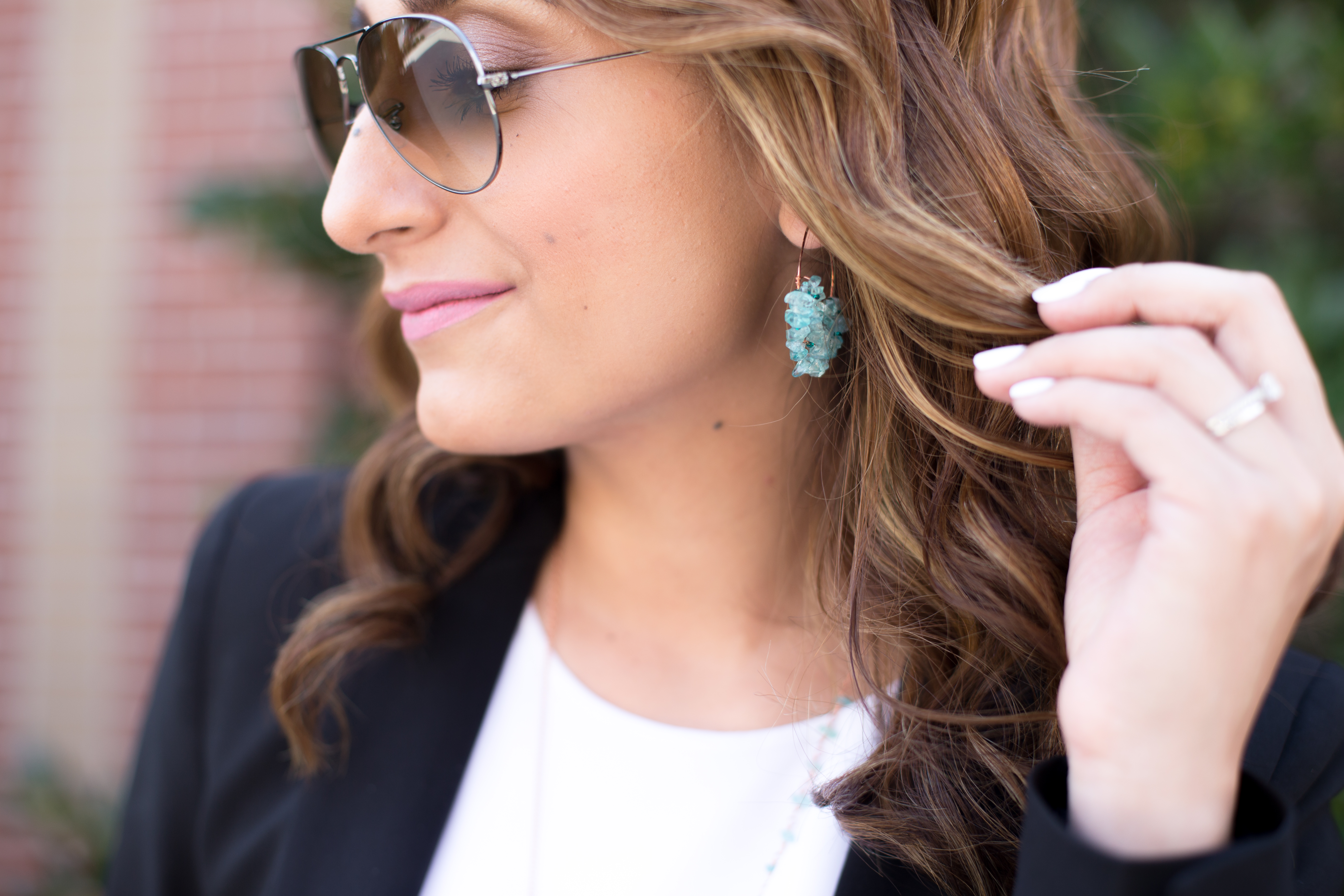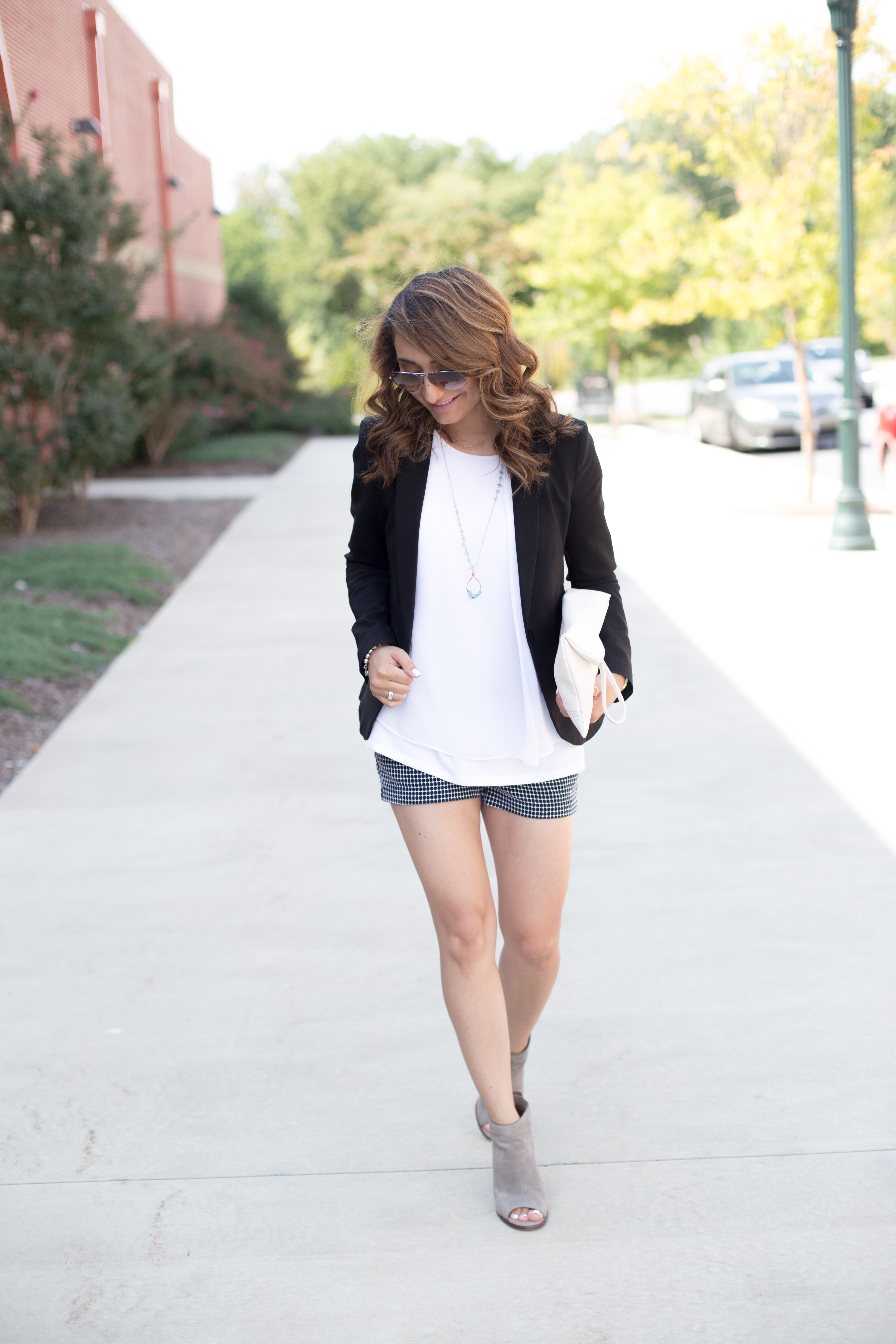 Necklace C/O (sold out but similar here) || Earrings C/O
Happy Wednesday, lovely friends!
You guys, I can't believe that October is here already! I also can't believe how warm it's been either! Y'all already know that I'm definitely not going to complaint about that one bit, though. Haha!
While October gets the memo on Fall temperatures, I'm determined to continue wearing my shorts as much as possible. All I'm doing now is pairing my Summer faves with some of my favorite Fall items. I do this for a couple of reasons: 1) for warmth since it's that time of the year when it's super cold in the mornings/evenings but super hot during the day and 2) as a way to incorporate/transition into Fall fashion. For this look, I added these super cute, gray suede peep-toe booties (classic Fall season shoes) along with my black blazer to create a fun and easy transitional look.
Every outfit needs a little sparkle and this gorgeous set from Litva's Jewelry is my newest favorite yet! From the color to its unique style, these pieces are a must in any fashionista's closet. I love how it brings the whole look together. If you haven't done it already, please be sure to check out my Insta-friend Sandra's jewels! Visit her website here and her Instagram here for the best handmade jewelry in the market. She's also kindly provided me with the code PEARLSPP20 to get 20% off on your next purchase. Enjoy!
Well this is all I have for today, lovely friends! I hope you guys like today's post and please, don't forget to comment in the section below to let me know what you guys think.
Xoxo
SHOP THE LOOK