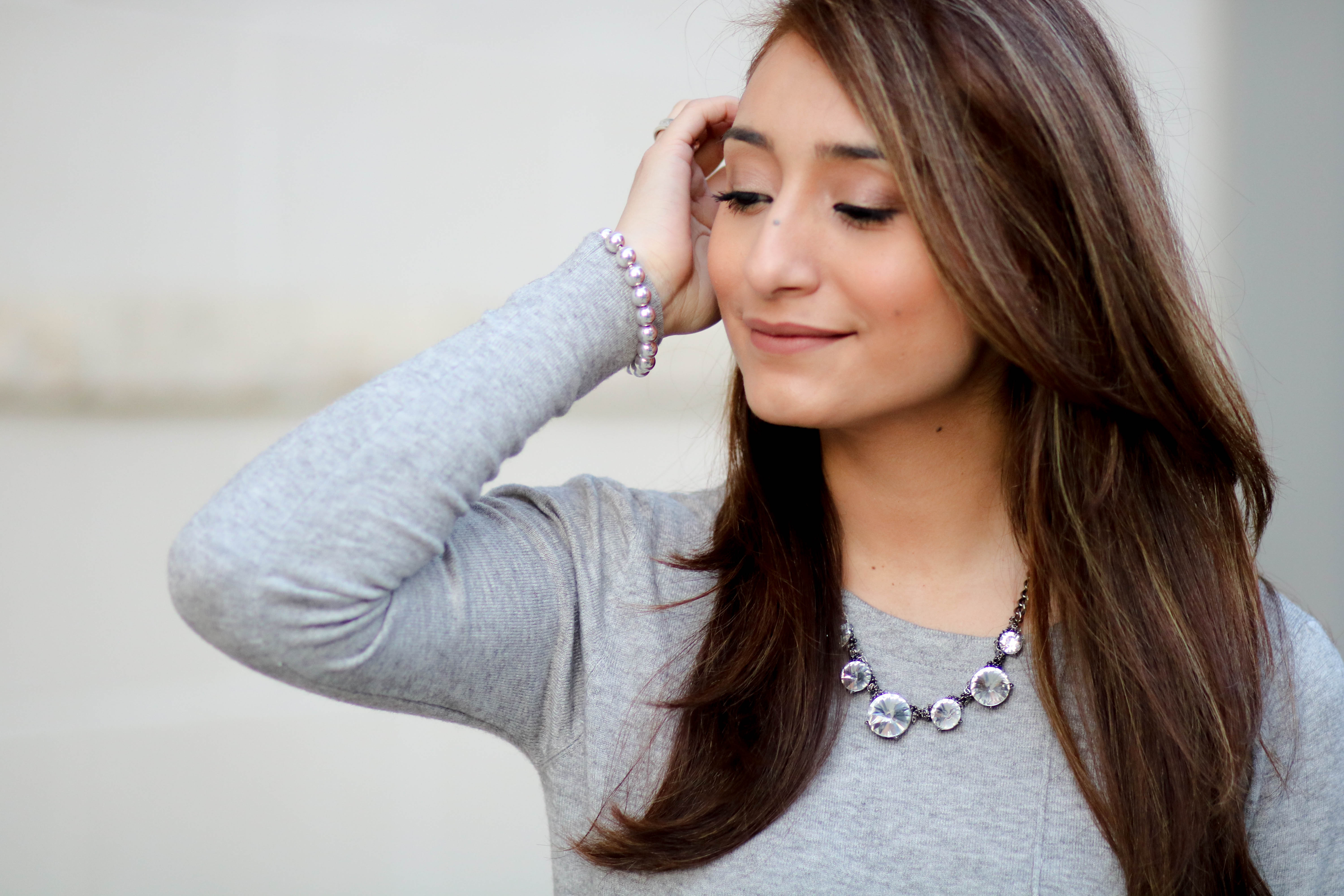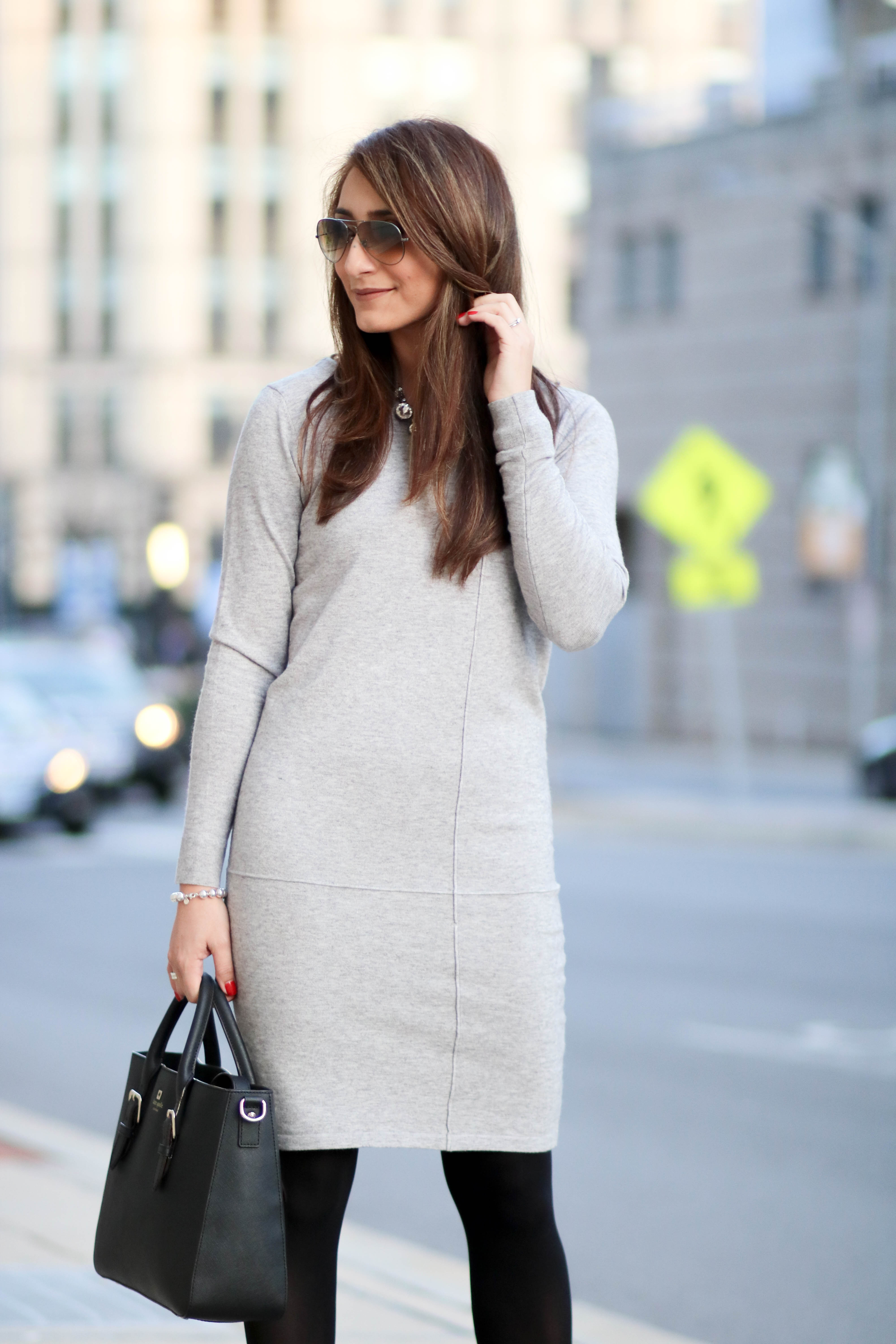 Happy Tuesday from snowy and icy Maryland, lovely friends!
Just when I thought that we would get away from snow storms this winter, here comes Stella! You guys, it's been snowing nonstop since 9PM last night! We're up to 6 inches (and counting) in my neighborhood thus far. Stella has also come with strong winds and even a mix of rain and sleet. Such a wintry mix makes me really nervous, especially when it comes to driving. I'm such a chicken you guys, it's not even funny. Having that said, I'm really hoping that I get to stay home today… I could really use a snow day to catch up with it all, you know?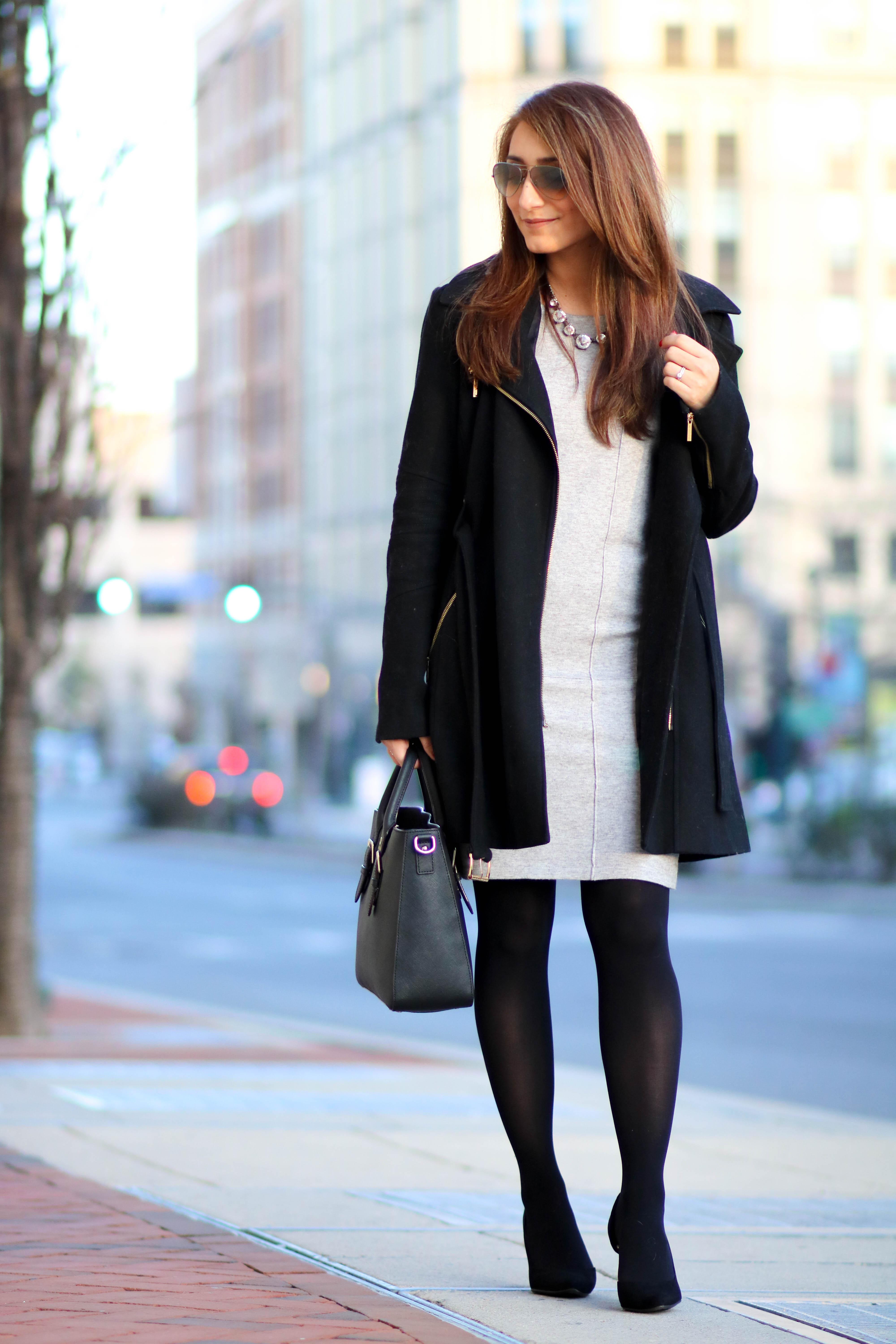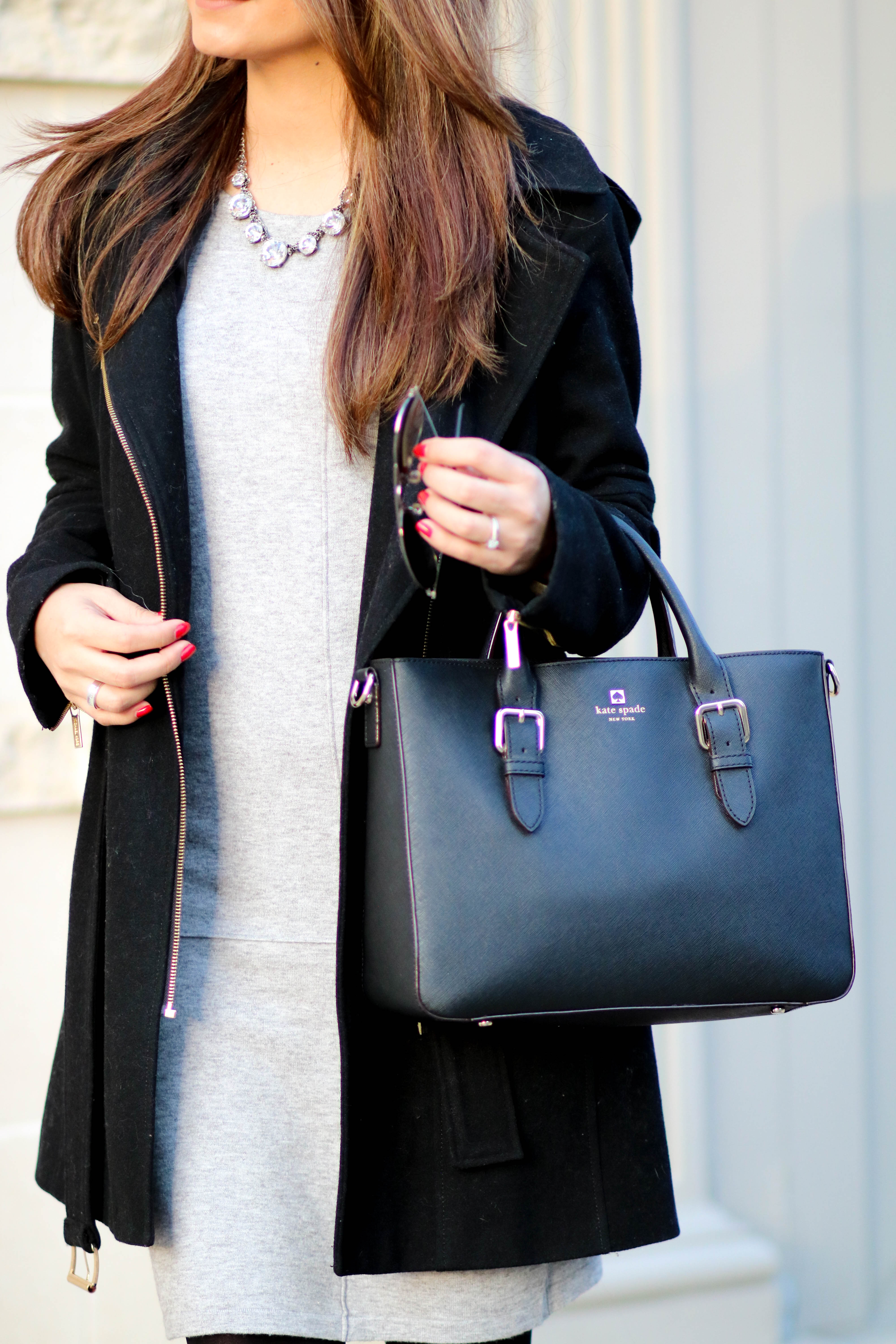 Since it looks like Mother Nature wants to revenge the lack of winter temperatures and snow in the East Coast this year, I have decided to dress as cute as I can for the rest of the season. A pretty outfit can totally change your mood, you know?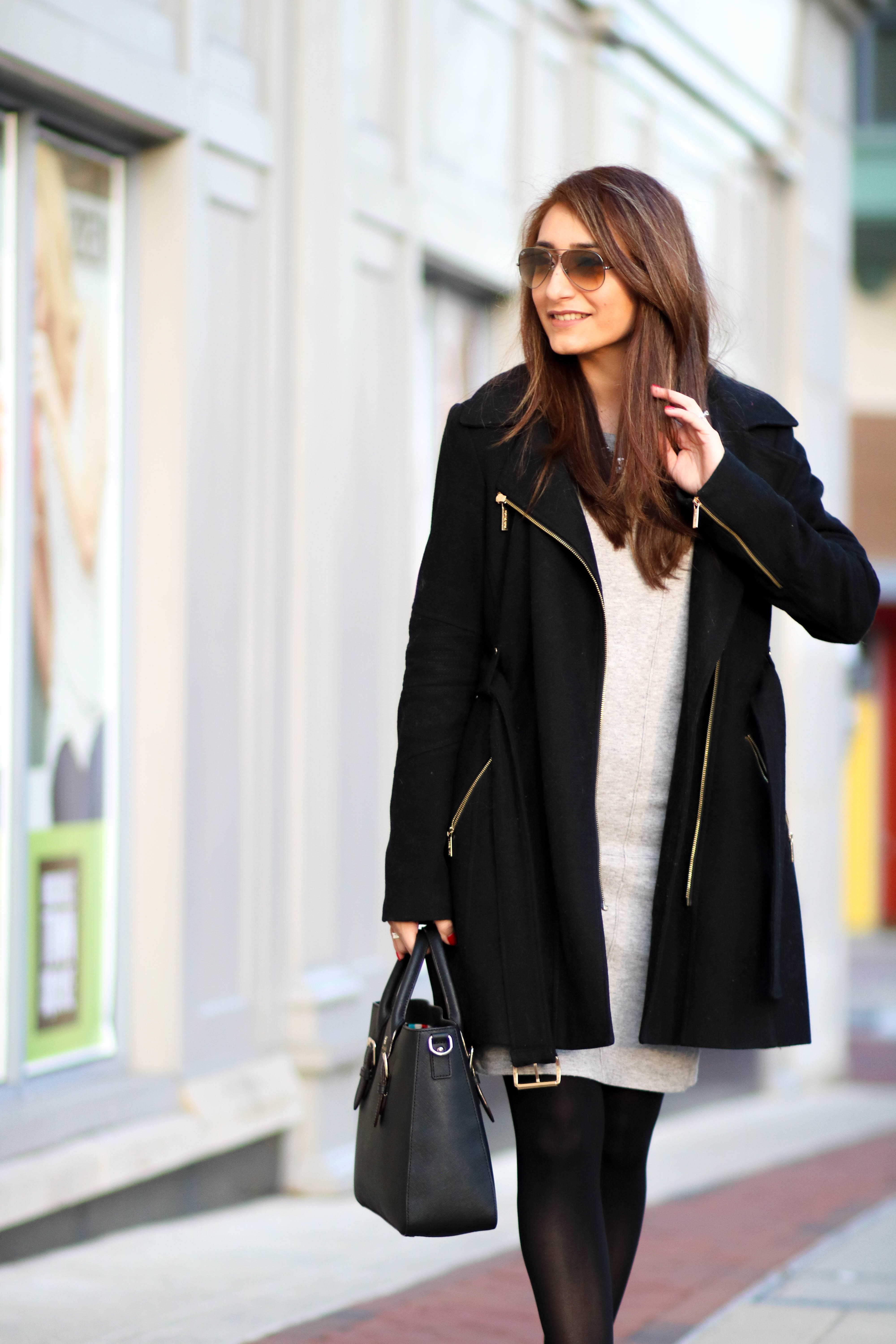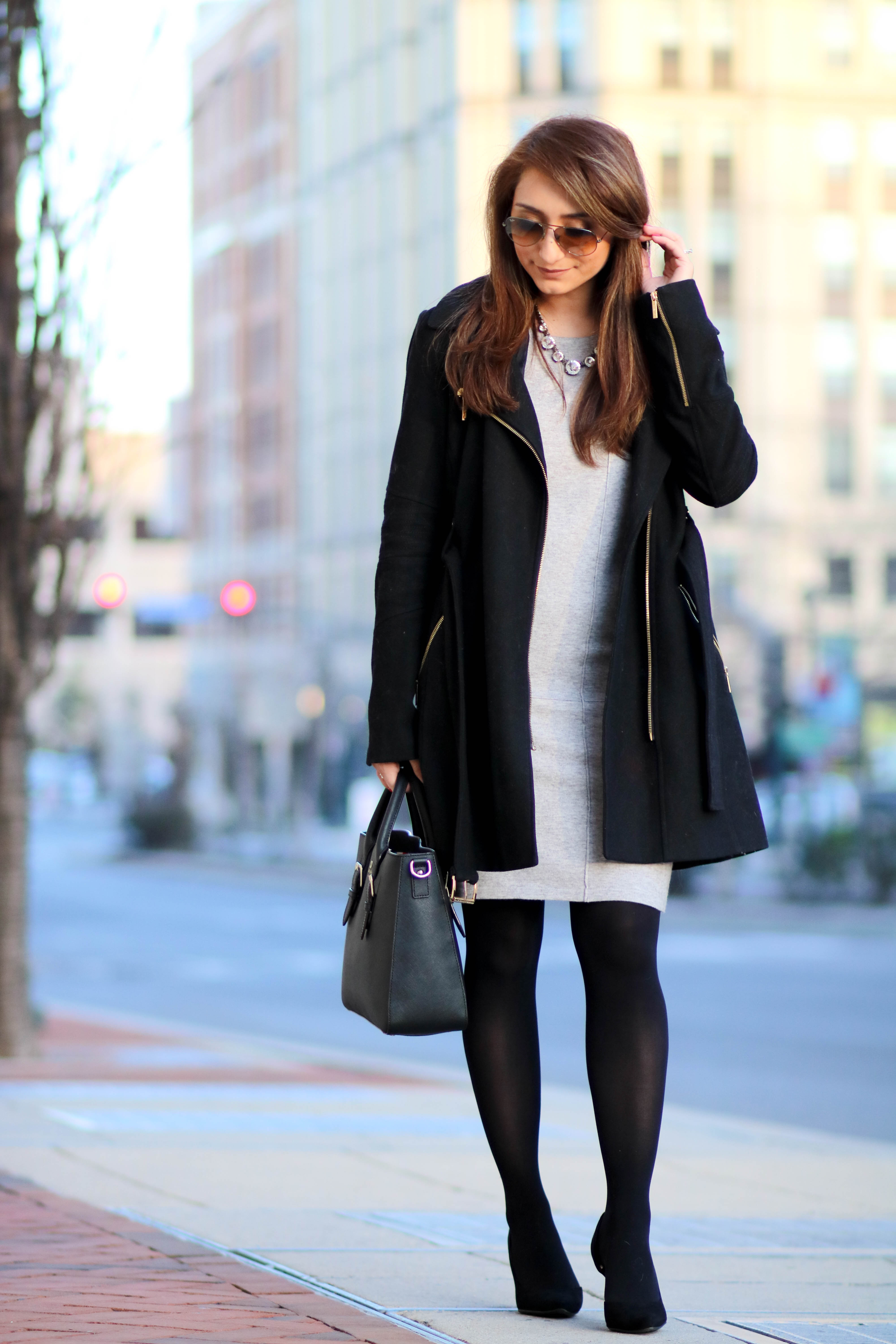 Today's look is one of the easiest and simplest ways of looking cute and chic for work. This dress from StyleWe is so darling, I can't even handle it! It's so simple and clean yet sophisticated and elegant. It's light which is why is so perfect for layering. You don't need much to make a statement with this outfit, really. I paired it with black everything: stockings, jacket, hat, shoes, and purse because I wanted to keep the look practical.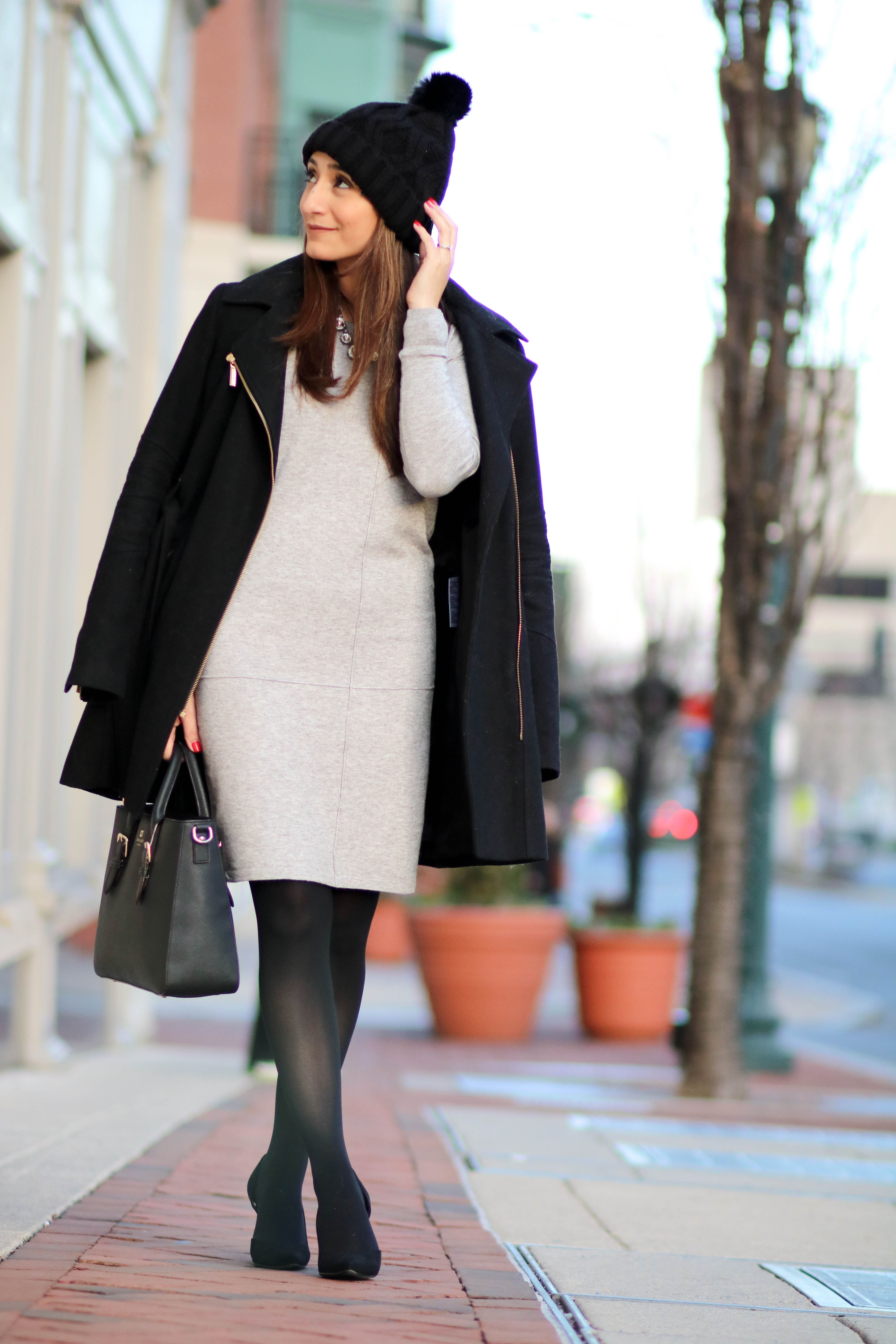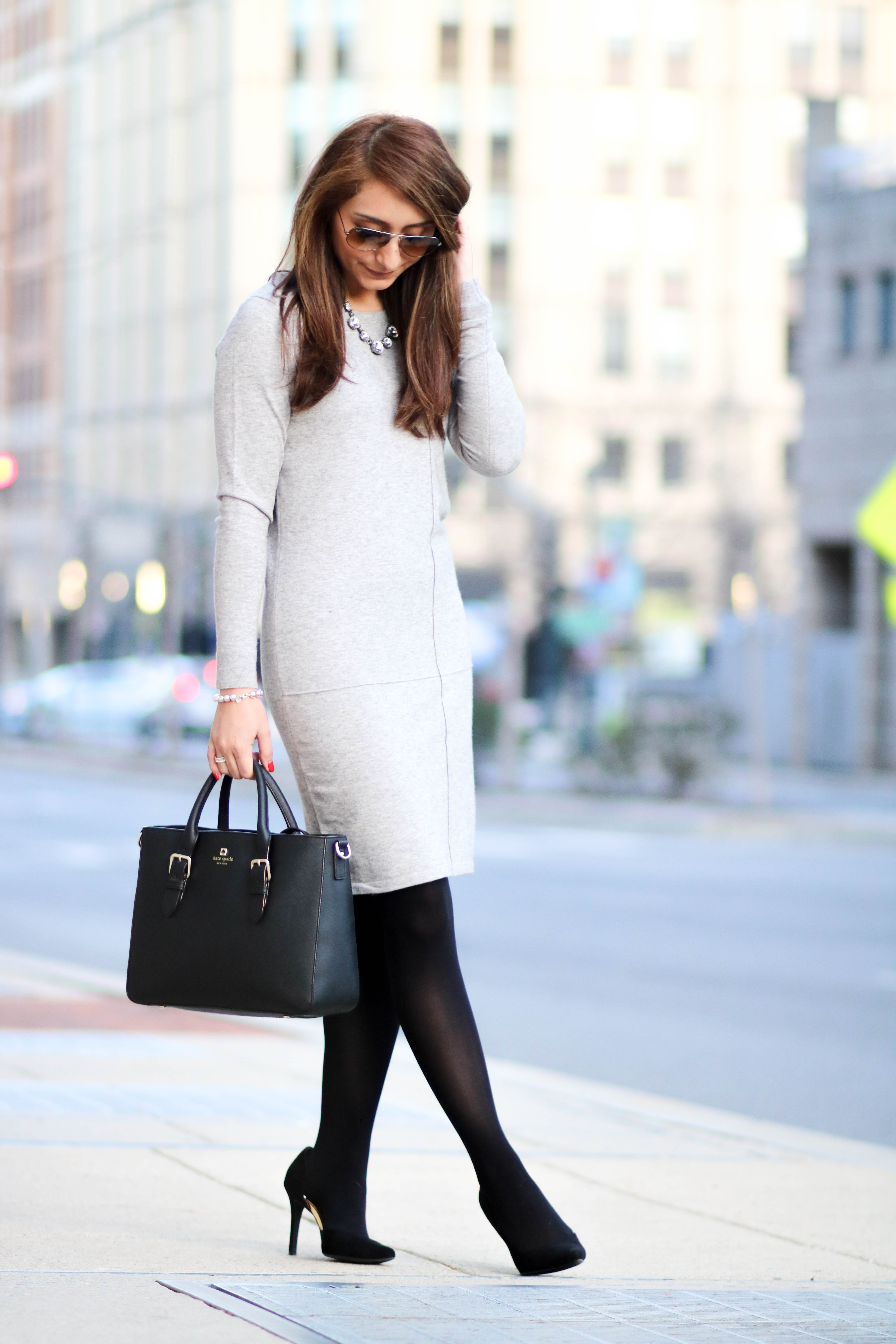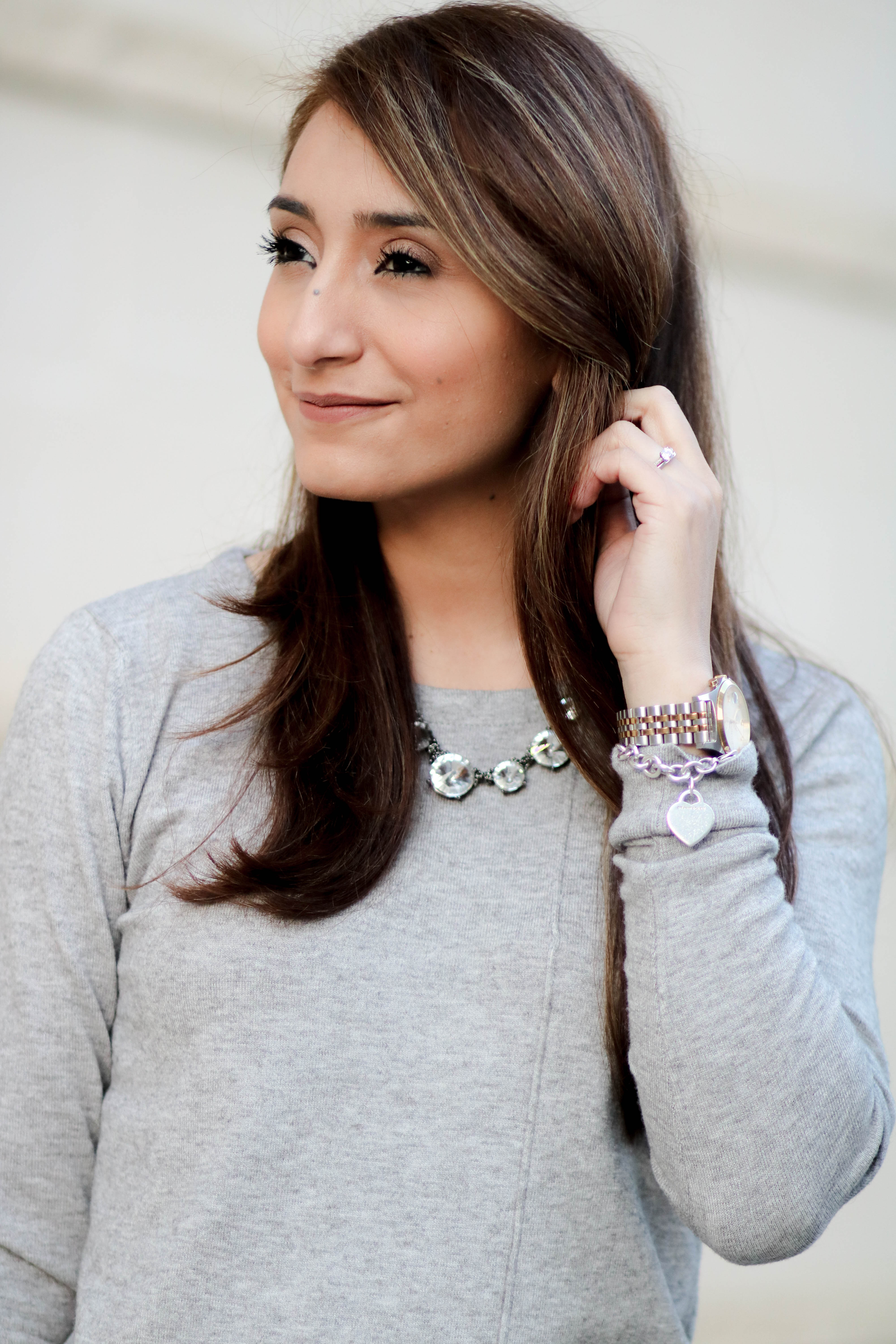 If you've been reading my blog for quite sometime now, you may have noticed that I've been wearing a lot of the same silver accessories as of late. What can I say, I'm obsessed! They work perfectly with this outfit, though. It's the right amount of bling, don't you think?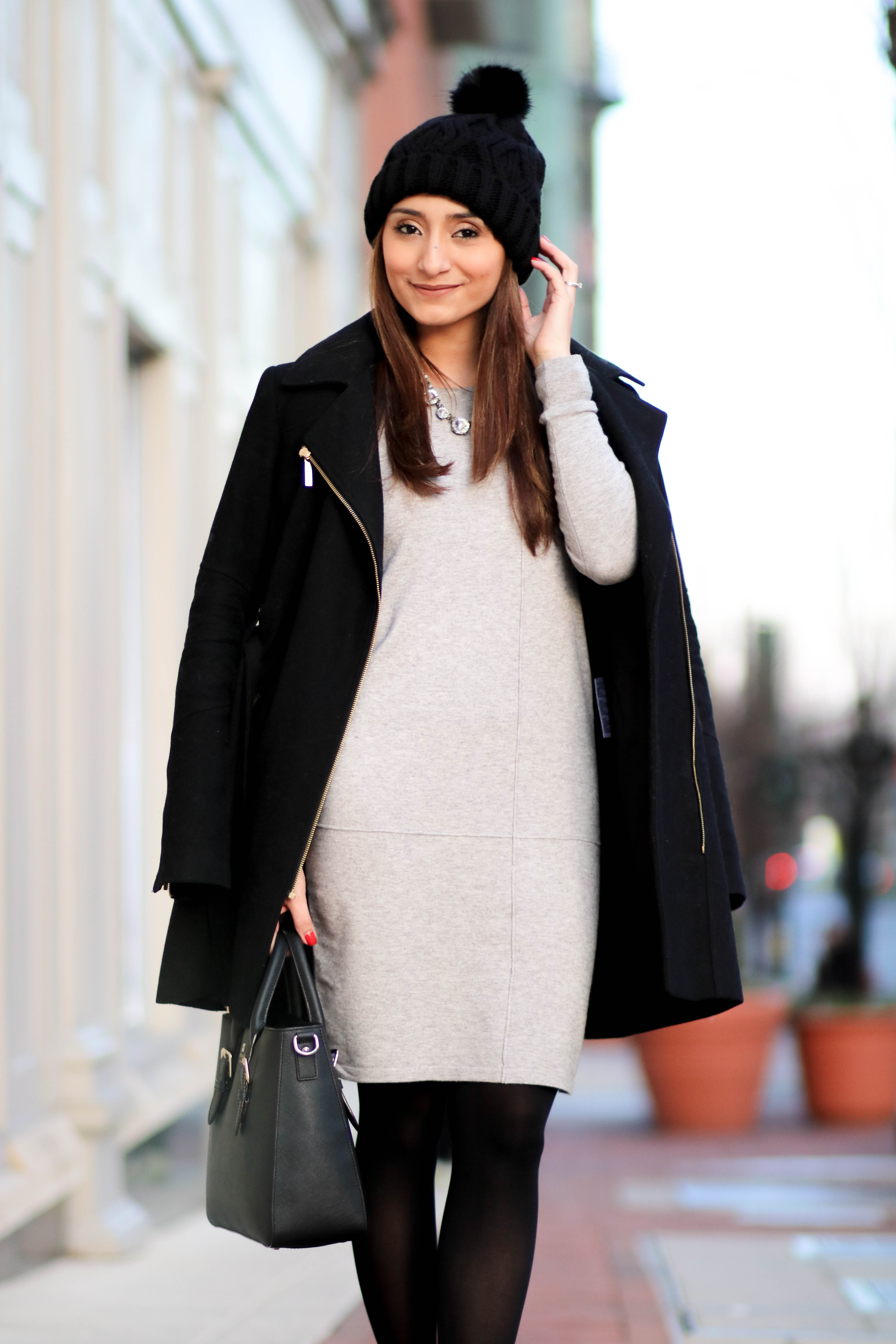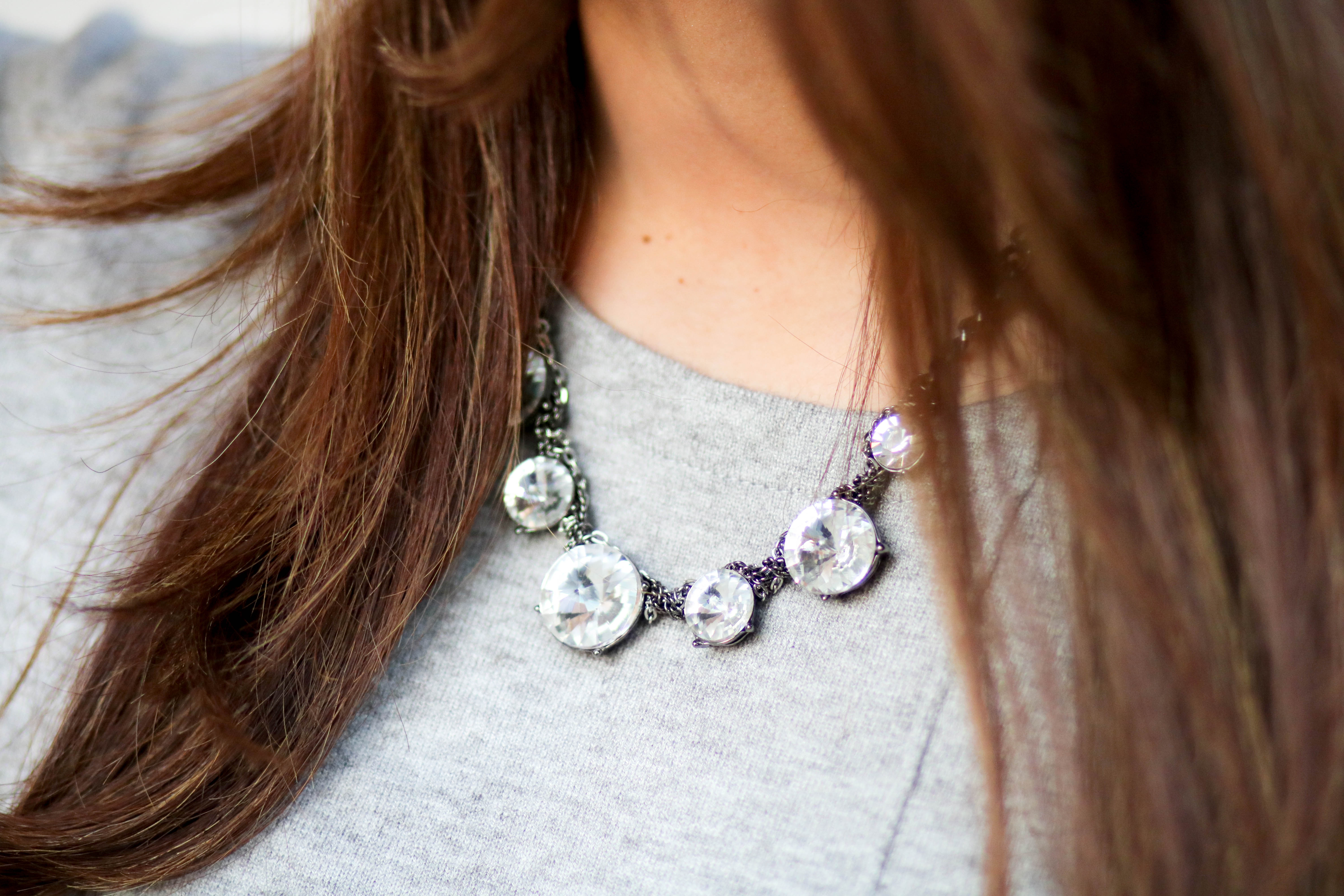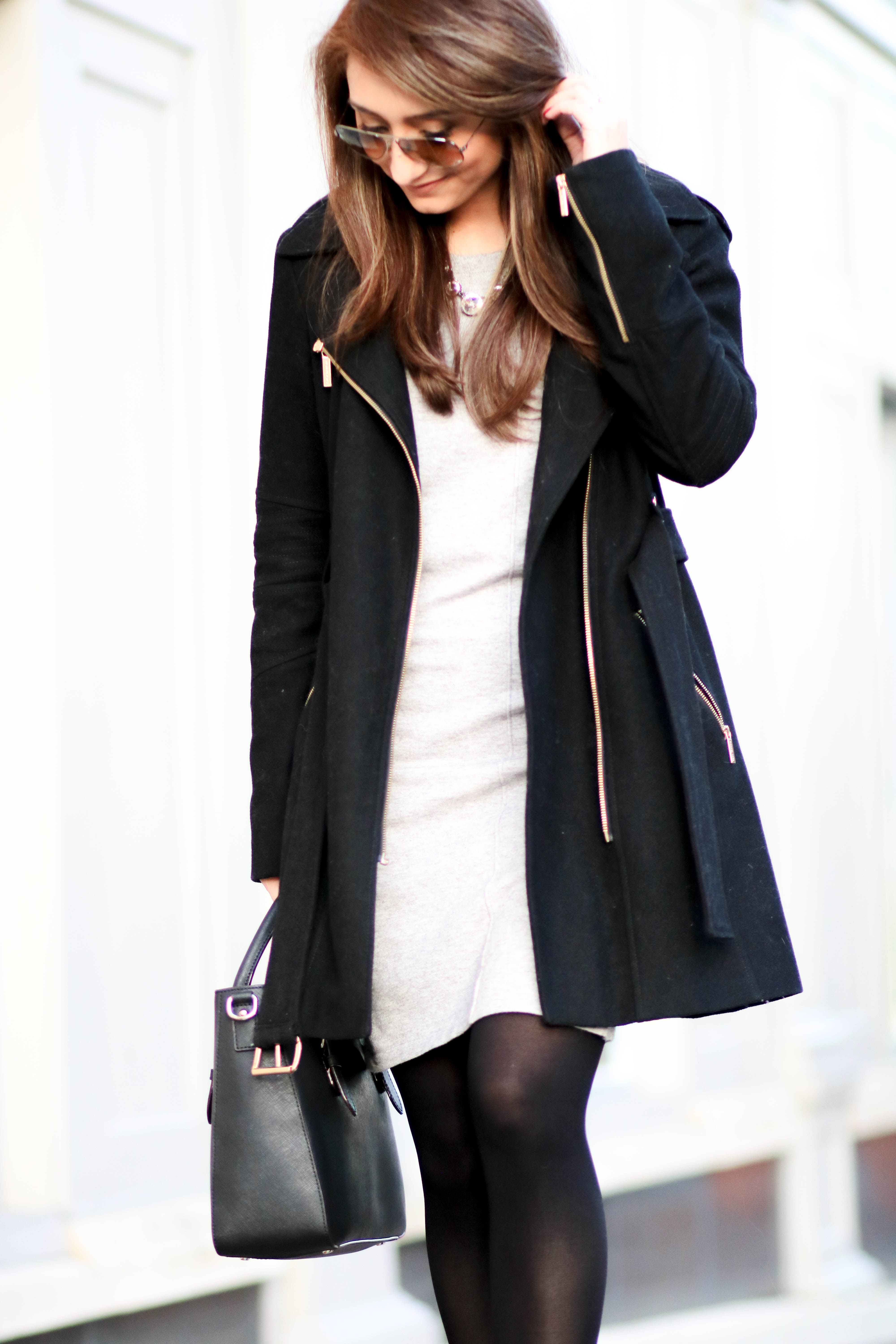 Dress C/O || Jacket || Beanie || Bag || Shoes
I hope you guys have a wonderful day today! I'll be back with a new outfit soon.
Xoxo
Flor